Why Magento 2?
Magento 2 offers a wide range of flexible tools that make it a better platform for your online stores. With Magento 2 development, you can manage your store's looks, content, and functionalities with very much ease.
Below are a few of the detailed points which would help you in determining why Magento 2 is better and convenient as an option for eCommerce platform:
Advanced performance
Compared to Magento 1, it is proven that Magento 2 works about 20% faster on average. The use of Ajax allows users to add items to the cart without the page being reloaded. Moreover, the feature of full-page caching built into the platform has demonstrated to load pages a lot faster thus making it scalable for even large scale business.
Easier process
At the moment, in Magento 2, the checkout process consists of only two easy steps so helping customers with a better shopping experience and reducing cart abandonment. It offers options for guest checkouts as well without the requirement for login and registration. Additionally, the shipping rates are loaded dynamically once the customer enters their address for delivery. Compared to Magento 1 which had a 6 step process, it is bound to increase conversion rate by the users of Magento 2.
Highly compatible
With Magento 2, it is much easier to integrate third-party tools and other popular extensions such as payment methods like Paypal and Braintree, to create better functionality for your store. It offers compatibility with various PHP frameworks, different databases, web, and cloud services. For that reason, it makes a hassle-free application for Magento 2 development.
Better admin interface
The admin interface in Magento 2 is much more user-friendly and easy to use. It is highly customizable and designed as a way to enable admins to easy accessibility of important information and easy management of products. Thus, it helps reduce managing time for a store online and proves to be quite beneficial.
Wrap it up, Magento 2 provides powerful features to achieve advanced marketing, SEO, and catalog-management needs easily.
Magento 2 development companies
Magento has always been well-known for its open-source platform with the ability to support online stores to customize their experience with 100% percent of flexibility with the support from the powerful army of 150.000 innovators to modify your stores at your disposal.
As you already know or do not, Magento partner was divided into three categories which are Solution partners, Technology partners, Community insiders. The network of Magento partners will be a great way to assist your business transformation with projects such as site design, implementation, support, and merchandise.
However, other aspects lead to the success of this platform is its expert partners.
It is not only just a platform, but they also want to become an ecosystem to support merchants to develop businesses and up sales by pushing your store to the market faster as well as creating the best customer experience.
Top 10 global Magento 2 agencies around the world
Magento Global Elite Solution Partner
Vaimo
Vaimo is a Sweden Magento 2 agency that was founded in 2008. Until now, they have achieved great success by becoming the top Magento 2 development agency. To hold this state, they focused 100% of their workforce which consists of a crowded team of more than 450 specialists scattered across 15 countries.
For more than ten years, the company proudly supported more than 400 B2B and B2C brands and merchants to explore the best solution for their online eCommerce.
Vaimo is a global elite partner with 91 Magento 2 certified professional developers, 46 solution specialists for Magento 1, and 15 specialists for Magento 2.
The company specifically provides a full-service omnichannel agency, a full spectrum of services and strategy consulting, and especially supports your omnichannel for better work.
Born
Like Viamo, Born is one of the largest independent agencies in the customer and brand experience with 8 different offices located in 8 different countries. They are the award-winning global agency that focuses on Enterprise Commerce and Experience Design. Within 20 years of concentrating on creativity, content, and eCommerce, they have created more than 500 digital transformations for both B2B and B2C businesses around the world.
The company had excellently possessed 83 certified Magento 2 employees and 15 certified solution specialists. Born can execute many solutions, which include consulting, creative, commerce, cloud computing, channels. The company works on Magento's latest version which is Magento 2.
Born is an excellent agency in marketing service when you want to have a top-notch experience for customers including content and up-to-date solutions for eCommerce.
Gorilla
Gorilla is a Magento 2 development company, created to help brands and businesses to navigate their position in the digital economy. The company has 400 employees located mostly in North America and Europe. Gorilla will try to learn more about your business and find out opportunities to develop your business services. The firm specializes in Order Management. They provide Magento 2 services in 4 countries which are the US, Ukraine, Poland, Canada.
Gorilla firm possesses 83 Magento 2 certified developers, 1 certified professional cloud developer, 16 certified solution specialists. The service provided is designing experiences, managing services, forming plans, optimizing services, and managing to host.
Gorilla is suitable for intermediate and large enterprises that want to create a focus on customers from any industry. The team will help you create and maintain the best customer experience incorporated with the ability to manage services with high-tech to create digital transformation and customer lifetime value.
Magento Enterprise Solution Partner
Forix
Forix will help B2B and B2C companies grow with the ability to stabilize and optimize websites. They have helped many major clients with popular brands such as Adidas, Asics, Sigma, etc….Forix with over 100 employees will help you to make your business successful with more than just a pretty website.
Forix achieved 68 Magento 2 Certified. The company provides Magento Managed services, Magento Managed Support, Magento ERP Integrations. Besides, the most well-known services of the firm are Ecommerce Optimization, Magento Maintenance. This firm has been working the Magento for more than 10 years so they can work well on both Magento 1 and Magento 2 Platform.
With more than 10 years of working with Magento, they are capable to be your consultants and helpfully support your business. Moreover, if you want service specifically for specific things like eCommerce optimization services or maintenance service then this is the ideal agency for you.
Perficient digital
Perficient digital aims to support your store to multiple channels and optimize the seamless experience in your business system based on wonderful experience and execution. Other than building sites, the team also measures and finds the best way to optimize your business. Perficient digital has expanded to more than 7 countries and has consulted for many major brands such as Curt, Brady, Ford, etc.
The experienced firm gains 40 staff who had passed more than 4 or more Magento certification exams. Also, they gain many more certificates with high-quality developers as well as specialists for Magento 1 and Magento 2.
The team concentrates on providing services for B2B partners with services like Order Management, Mobile experience, Brand experience, Digital Strategy, and Digital Marketing.
Magento Professional Solution Partner
Atwix
Atwix was founded in 2006 and became a Magento development agency in 2011. They are praised as Magento number 1 contributors in 2018 with 364 code contributions to the platform within that year. They are recognized as a full-service agency. The company has worked with many projects for more than a decade and confidently supports you in the long term not only with building sites but also improving and supporting them continuously.
They have 25 certified staff that exceed Magento 2 certification exams. Services offered by Atwix are website design, website development, performance development, Magento Maintenance, and ERP integrations.
In general, the firm is one of the most famous Magento 2 development companies for providing services including web development, mobile optimization. If you want to transform your business into digital (CRM, SEO, mobile apps) you can create a project with them.
Fisheye Media Ltd
Fisheye Media, founded in 2009, is an in-house eCommerce design, development, and also a marketing agency. Within 10 years, the company has become the leading Magento professional solutions partner in the UK by focusing all of their effort on creating the best experience for B2B and B2C clients who use the Magento platform.
The firm has 16 excellent staff who have passed more than 4 Magento Certification Exams. They focus on providing Upgrades to Magento 2, Magento Development, Commerce Strategy, Magento Security, and Magento Hosting.
Fisheye Media will bring the best version of your store with services including consultancy, support, development, and marketing.
Mediaspa LLC
Mediaspa was founded in 1996 which focuses on supporting the client to create a secure experience for business to increase conversion rates. The firm mainly provides services such as strategies, design, optimization, and development. Many famous brands had trusted the company and experienced firm services: Nestle Waters, Nespresso, Nine West, BMW, and BrandShare (Walmart), etc.
Mediaspa LLC has 9 certified experts who will support you. Mediaspa assures to help your online business with continuous testing and implementing to perform better and faster, so as to generate more profit.
Magento Business Solution Partner
Magenest
Magenest started as a Magento Extension Provider and has shifted focus towards Magento 2 Development services since its announcement and become a Magento Business Solution Partner. Magenest had experienced agency with 5 years in the business, they are confident to provide solutions for global clients with the most effective solution for your business. Their performance is top quality and fast delivery time. Magenest also provides solutions for certain industries, such as the hospitality field or event industry with complementing functionality.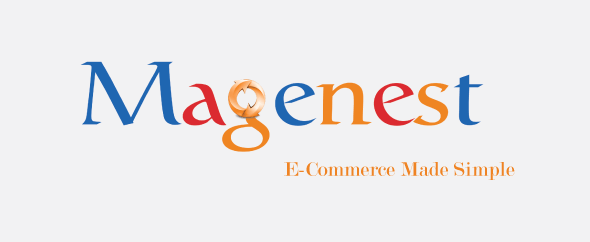 Their workforce includes 16 Magento 2 Certified Developers and 6 certified professional developers and 3 certified solution specialists. The service provided includes Magento 2 development, advisory, Magento integrations, digital marketing, Magento audit.
Despite having not much working experience in the field when comparing with other aforementioned businesses, they still gain significant results with hard work and determination. The firm can support SME businesses and large brands as can be seen through the client records which include Heineken, Nestle, Universal, etc.
Ecoplan
Ecoplan had been working to support manufacturers, brands, and trading companies. The firm specialized in marketing and sales and also in the B2B shop solution which focuses on SAP and Microsoft Dynamics NAV integration. With 40 employees, the company prioritizes the quality in its service rather than the number of clients. They have worked with major firms like Yamaha, Best Western, and many more…
Ecoplan has 13 Magento 2 certified developers. They gain popularity for providing solutions for B2B such as Consulting, Online Marketing, Maintenance marketing, Test, and Quality Assurance Maintenance. Both Magento 1 and Magento 2 users can use their service.
Magento 2 Local Development
Local development is where you develop and deploy your code to test it against a running Magento application.
In the local development, make sure you are running the Magento application in developer mode. You can enable this mode with the command bin/magento deploy:mode:set developer.
The following listed below are the different ways you can install Magento management locally:
Manual installation
If you are developing on a local machine that meets the system requirements, you can follow the same steps as installing Magento on a production server.
Virtual Machine (VM) installation
Installing Magento 2 in a virtual environment allows you to run Magento 2 without the need of installing a local LAMP stack.
You can use a VM tool, such as VirtualBox, together with a virtual environment tool, such as Vagrant or Docker, to create reusable and shareable instances of Magento for development.
Magento management
The Magento Order Management System (OMS) is known as an affordable and flexible solution for managing, selling, and fulfilling inventory from any size of business. OMS provides a seamless customer experience, which is a key point to increase sales while reducing costs and accelerates the time to market.
OMS' capabilities include:
Management and global visibility
Ability to ship to and from anywhere
Easier and more responsive customer service
Better customer experience and loyalty
More architectural strategy than an all-in-one product, OMS is an integration center that allows you to optimize order infrastructure and processes. Fully configurable to allow for your specific use case and product set, it can leverage a standard API to link inventory, shipment, and returns with multiple sales channels.
Final words
We hope that through this article, you will collect some fundamental information about Magento 2 development. All our suggested Magento 2 development agencies all have at least 5 years of experience in the Magento 2 development community and have transparency and excellent customer service. They will get your project done with high quality, come up with your expectation according to the desired deadline.