Trading goods in large quantities always makes you have a headache. And the problem of many businesses today is how to manage inventory effectively. Inventory is an important part of the company, so if you know how to manage inventory properly, you can reduce costs and increase profits for the company. That's where inventory management strategies come into use.
Inventory management is a part of supply chain management, so inventory management strategies in the supply chain could be considered one of the top elements. The inventory management process is responsible for monitoring the flow of goods from the manufacturer to the warehouse and from these facilities to the point of sale. For companies with complex supply chains and production processes, balancing the risks of shortages or excess inventories is particularly difficult. Therefore, businesses need to have appropriate measures to manage inventories effectively.
But the sporadic and inconsistent methods are not enough to help businesses manage their inventories effectively and professionally. Instead, managers need to invest resources in creating inventory management strategies that look into all stages of the inventory management process to ensure all processes and operations from when the goods leave the warehouse until they reach the point of sale. In this article, we will provide you with the most effective and practical methods to build a wise inventory management strategy.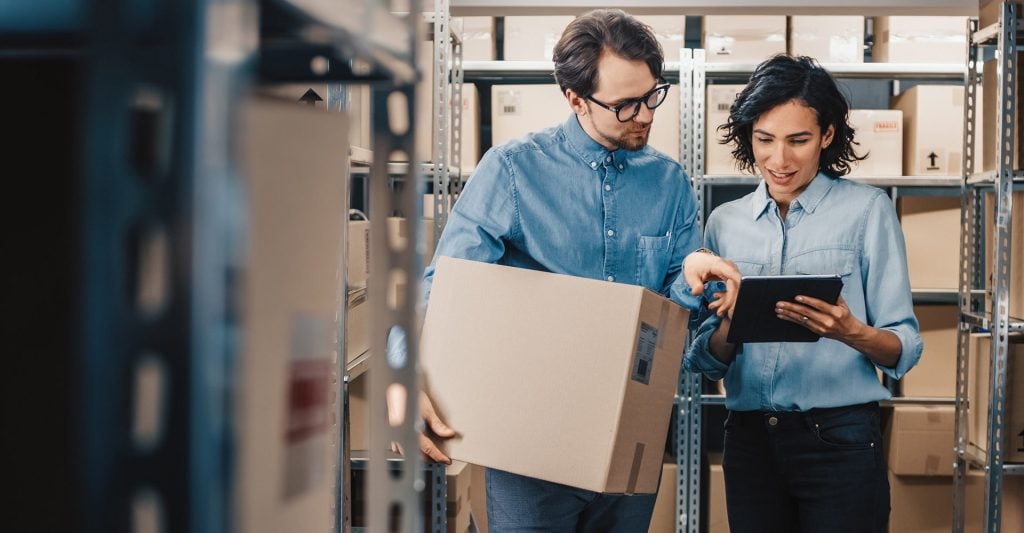 What are the inventory management strategies?
First, to define inventory management strategies or inventory management strategies in supply chain, we need to dig a little deeper into the importance of inventory management. In fact, inventory management is one of the most important processes of retail businesses.
What is inventory management?
The term inventory management refers to the sum of activities used in maintaining the optimum quantity of each inventory item. The goal of inventory management is to provide uninterrupted production, sales, and a level of customer service at a minimal cost. Since for many companies, inventory is the largest item in liquid assets, inventory problems can contribute to business damage or even failure. This concept is also known as inventory control.
Why is inventory management important?
Inventory often accounts for a large proportion of the assets of the business (usually about 40-50%), so good inventory management and control will be extremely important to ensure the process of the enterprise's continuous production.
Inventory management has two contradictory benefits: to ensure continuous, uninterrupted production to meet customer needs, it is necessary to reserve a large volume of inventories. But the stockpiling of such a large amount of inventory leads to higher costs of managing it.
What are inventory management strategies?
The companies with complex production processes are more likely to meet extreme difficulties in managing the whole process of ordering, storing, and utilizing the company's inventory items, which consists of the control of raw materials and completed products, as well as warehousing and other such items. In such situations, inventory management strategies will be one of the most feasible solutions. In detail, inventory management strategies could be defined as plans that all your act revolves around with the ultimate aim of better managing and controlling the inventory items in the warehouse with minimum resources and maximum efficiency.
Why are inventory management strategies important?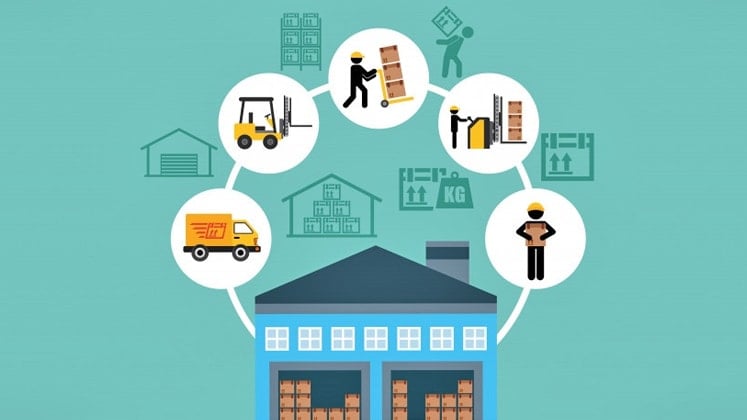 As a matter of fact, an effective inventory management strategy offers many practical benefits to all businesses today. The foremost benefits could be listed out below as:
Saving goods and raw materials
Goods or materials that were in stock for a long time, damaged, worn or expired, must be destroyed. Because these items cannot meet the business needs of the business. This is a big loss for the business. But if the inventory management is effective, strict, continuous, closely planned according to a strategy, the waste mentioned above will be minimized.
Save storage costs
If the inventory management is lax without comprehensive inventory management strategies, causing a huge amount of the inventory items, then the bigger the inventory, the more storage equipment and other costs that businesses must spend. Therefore, the sooner detecting a large amount of inventories, the enterprise will take measures to promptly release and circulate inventories. Since then, it helps save a lot of storage costs.
Increase efficiency in using working capital
Comprehensive inventory management strategies will help reduce working capital by reporting your inventory on a weekly, daily, and hourly basis. These strategies will also make it easier for the inventory manager to navigate the timely goods entry, thereby effectively adjust working capital flows. These in-time initiatives are likely to help businesses formulate sales and marketing strategies.
Some practical inventory management strategies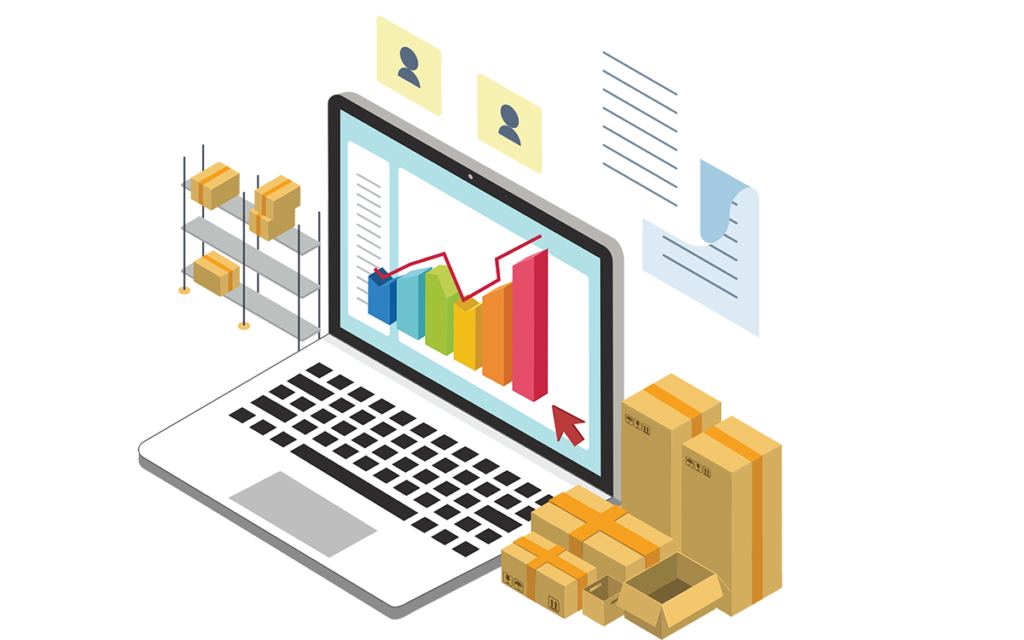 Choosing the right and effective inventory management strategies to implement may be one of the biggest issues that your business is facing. Losing customers, wasting money, losing market share to the competitors of the same segmentation are just some of a lot of the risks that your business may run into when failing to adopt the right inventory management strategies.
In reality, backorders, overstocks, or improperly filled orders are just a few of the challenges and difficulties that companies with low-quality inventory management systems must handle every day. Each of the consequences listed above could exert a significant influence on your final results, and in bad ways.
This fact emphasized the importance of constructing prosperous and potential inventory management strategies towards the growth of a business. By making full use of best usages and concentrating on building inventory management strategies that meet your companies' specific demands and needs, you'll achieve all the important goals of better managing your warehouse, shipping, supply chain, and most vitally, making your customers satisfied.
Below, we will guide you through 7 highly practical and effective inventory management strategies that may ensure your warehouse processing to operate smoothly, avoid wasting unwanted money, and keep all your customers happy.
Construct the warehouse space efficiently
This is one of the top inventory management strategies that inventory managers should consider carefully. Each inch of the warehouse space (equivalent to 0.0254 m) determines how much total investment is required. Making a blueprint per m2 through product helps businesses solve the problem of managing their warehouse space easily and conveniently in storage and recovery. There are many ways for businesses to expand warehouse space such as building mezzanine floors, using cabinets to place products, consuming online,…
This is also one of the factors that make the process of searching, transporting, importing, exporting faster, saving time and effort. A scientific arrangement of goods and materials is one of the factors that helps to save the warehouse area, increase labor productivity along with convenient export, management and easier control. However, most companies have difficulty in arranging scientific material goods in both books and in warehouses.
Closely monitor the circulating time of the goods
This is an extremely important inventory management strategy to help keep your goods in check balance. Once an order is placed, you will review your stock to see how much stock is left in the warehouse to begin preparing the shipment. These strategies will also automatically update the remaining stock and help businesses be more proactive in ordering. And make sure every transaction can be done immediately if desired. Besides, analyzing and evaluating carefully the consumption situation of products is a way to help businesses know which products are in stock for a long time. Since then, making plans to help the product sell out quickly. By doing so, inventory revenue is always kept at an optimal level.
Make use of inventory management software
The human mind cannot be great at remembering everything, controlling everything in the warehouse. Therefore, using professional customer-based inventory management strategies involving practical software is the way to help you save time and cost optimally for your business. According to information from Bugnetproject.com, Microsoft has also integrated warehouse management features into its Dynamic AX software to help businesses fully deploy the ERP system.
With the deployment and application of this warehouse management software, it can be an alternative to manual data recording, minimize errors and losses, and ensure absolutely accurate results. In addition to excel software, online software to automate the inventory management process is also used a lot. With smart and useful features, it can help control new orders as well as know exactly how much inventory is, which helps reduce risks that can occur with goods in stock.
It can be said that inventory is the bridge between production and consumption. Realize the role and importance of effective inventory management. Many businesses now have a lot of policies to organize training, improve the expertise, profession as well as skills of warehouse managers.
Implement the JIT (Just-In-Time) methods to manage the inventory
This method is popularly applied in food companies. When the seller sells n products in a day, the producer also makes n products to ensure they sell out the next day. When product consumption begins to slow down, the seller tells the producer to make less of the product, and this ensures that all produced is consumed within the day.
To do this, there needs to be strong communication between the seller and the producer, as well as the smooth and timely transportation of goods.
Many companies in other fields have successfully applied this model. These include companies that manufacture computer hardware. They only produce the right amount of components to supply the assemblers to work in a day. And the next day they produce in different quantities, more or less depending on the amount of products that assemblers make in the next day.
Use a Cloud-Based Inventory Management System
Harking back to the twentieth century, controlling the inventory items was regularly a difficulty. Before the coming of PCs and stock administration programming, organizations needed to keep track of stocks physically, which implied an expanded potential for human mistakes.
In this day and age, where organizations regularly work worldwide, the possibility of physically following inventory isn't just risky but also impossible. With different distribution centers, overall transportation, and worldwide stockpile chains, the undertaking of inventory management has gotten more convoluted than it was a couple years before.
This is where the implementation of high technology can help.
Modern inventory management strategies involve software designed specifically to mechanize colossal lumps of your stock administration measure. Standardized identification and RFID checking wipe out human blunder since machines read codes on things rather than physically composing in numbers.
Beyond that, these cloud-based inventory management software can hinder expensive issues like overloads (which lead to extra conveying costs) or overselling (which can prompt disappointed clients hanging tight for backorders) by guaranteeing you generally have the legitimate measure of stock available.
Inventory management strategies can change your whole warehousing, transportation, and requesting tasks. Beyond that, cloud-based arrangements mean your group can utilize these instruments on a wide assortment of gadgets, anyplace in the world.
In case you're not utilizing stock administration programming, there are a wide assortment of alternatives available. These adaptable programming arrangements offer devices for each sort of business and costs that will fit any financial plan.
Categorize inventory into different groups
Providing that you have been working as an inventory manager for a fairly long time, the need of dividing and categorizing your inventory items into various categories should seem obvious and necessary. However, there aren't many businesses that aren't aware of the benefits of this practice and not making full use of this approach.
We often refer to inventory items as one enormous, colossal thing. We thought that those were all the products and manufacturing components we use in the process. And this fact could make the track of inventory items become much more difficult and complex.
It's frequently simpler to more readily deal with your inventory management issues by separating things into classifications. You will in any case make them overarch "stock," however by classifying items into different groups, it's simpler to perceive how singular things are performing.
There are a wide assortment of ways you can separate your classifications. Try not to accept that it's exclusively by item type. Stock can likewise be isolated by how quick its turnover rate is, benefit, etc.
Consider it like the old woodland and trees relationship. Your whole stock is the timberland, yet, we can zero in on singular trees that may require consideration by separating things into classifications.
Final Thoughts
Implementing the appropriate inventory management strategies will help you to operate your supply chain much more successfully, leaving you a warehouse always in control and adequate stock. This eventually will provide you with the growth in business.