Headless Shopify is one of the most popular headless commerce frameworks and attracts more and more brands. The eCommerce environment is increasingly competitive, businesses need to implement creative business strategies in multiple channels to touch every customer, capture their attention, make them consider the products and services that companies provide, increase conversion and build relationships with them. Now is the time for brands to start exploring headless commerce, especially Shopify headless. But what exactly is headless with Shopify? Keep reading to find out how brands are going headless with their existing Shopify storefronts and learn about headless Shopify pricing!
Headless commerce with Shopify: An overview
What is Shopify headless?
Before we explore Shopify's headless commerce capabilities, let's take a step back and understand what headless commerce is. Headless commerce might sound a bit confusing at first glance, but it's actually quite simple.
As you may know, an eCommerce website has two sides: the front end and the back end. The front end is your storefront, while the back end consists of all the systems that drive your business. Headless commerce refers to separating these two components so that your storefront can be easily edited without affecting the back end. This way, you can make changes to your store's presentation layer without impacting its underlying functionality.
Fortunately, we discussed headless commerce, its definition, how it works, the differences between headless commerce and traditional commerce, and some key advantages of headless commerce in the previous article. You can check it out here.
Let's turn back to the Shopify headless. If you feel like your online business has started to outgrow the capabilities of Shopify, then it might be time to consider using Shopify headless commerce. This would let you transition to a headless architecture while still being able to keep all the powerful functions that Shopify provides.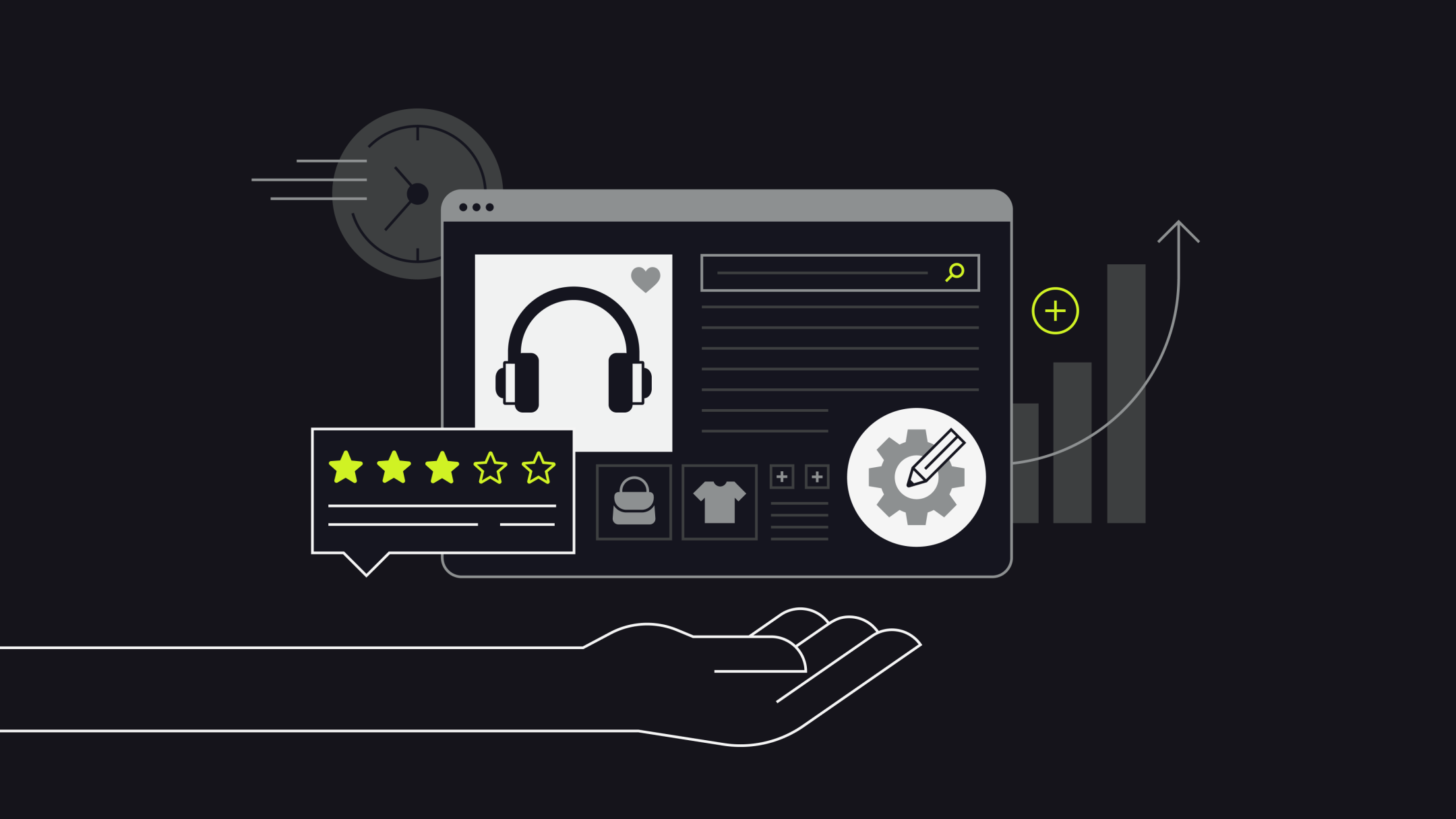 With Shopify headless, your store's front end and back end are completely separated. They're connected by APIs (Application Programming Interfaces) that allow them to serve content as needed. These APIs have been built by Shopify specifically to make third-party providers compatible with their platform.
If you go headless with Shopify, you can keep all the amazing back-end eCommerce functions that Shopify offers, such as inventory management and payment processing. And you can also replace Shopify's front end with a new front end or "head" that powers the customer-facing side of your store.
By decoupling the front end from your Shopify back end, you are able to create a unique shopping experience that is not restricted by the standard Shopify themes. This allows you to have more control over the design and functionality of your site.
What is Shopify's Storefront API?
Once your business starts to scale, you're going to need a headless storefront that can keep up with your brand. With Shopify, there's no need for a complete overhaul of your front-end technology stack. Shopify's Storefront API is designed for businesses like yours that are looking to grow and improve their customer experience.
Shopify's Storefront API is the key to unlocking potential in headless Shopify commerce. It was developed so that third-party providers would be compatible with their platform. The front end and back end communicate via API calls as needed, which allows for a seamless experience between the two layers.
The Storefront API allows for a large amount of customization to your store to look, feel, and function while still maintaining the core Shopify elements that are essential to your business.
Is Shopify a headless CMS?
We think, exactly, Shopify has a headless CMS. What has made it so popular among other eCommerce platforms is its apps and integration of services. For example, the Theme Layer and Editor are two components users may recognize that incorporate effortlessly with the other eCommerce features on Shopify.
Nevertheless, Shopify has designed these features to operate independently from one another if necessary.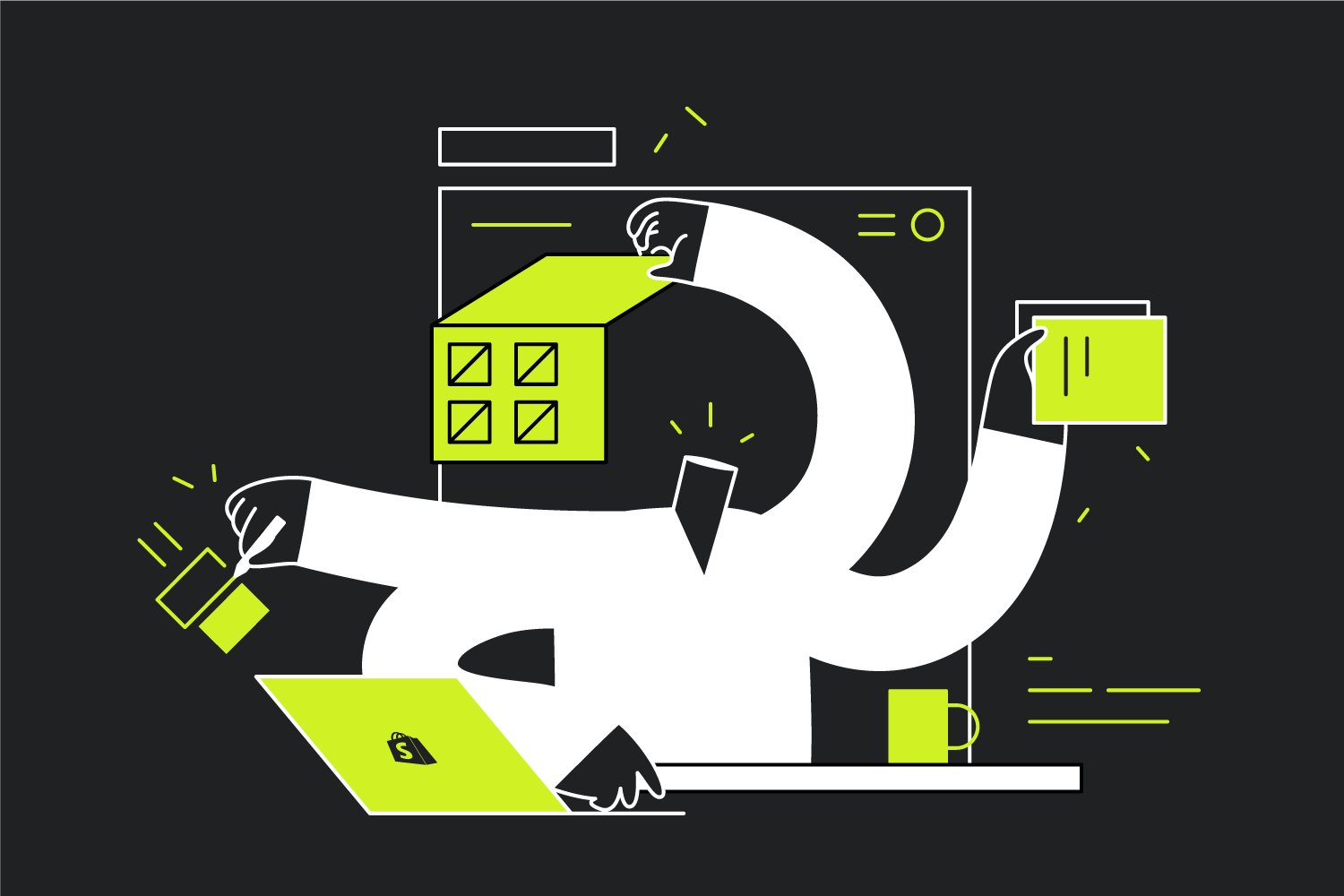 Suppose you need more flexibility when it comes to organizing information in your CMS. Shopify only allows four pre-defined content types, which might be limited and not work for your brand. In that case, consider using a third-party CMS platform. With this type of system, you can define your data so it suits your needs and links it to your Shopify back end via an API connection.
Another possibility is an all-in-one front-end platform that has everything you need for headless (including the CMS) in one package. Shopify and other providers have developed extensive toolkits that make the process much simpler than it might seem at first.
Do you need Shopify Plus to create Shopify headless commerce?
The answer is no, you don't need Shopify Plus for headless commerce, but there are some benefits to making use of Shopify Plus over a regular plan.
When you use Shopify for a headless store, it still manages the checkout and payment processing. The slight downside that happens when using standard Shopify plans for your headless store is when customers are on the checkout page.
The Shopify checkout doesn't allow customers to use their access token in order to sync important account details like an address, payment information, or email address. You need Multipass in order to use this token and authenticate users automatically. However, the only people who have access to the Multipass login feature are Shopify Plus merchants.
A headless Shopify store with the standard Shopify plan means that, unfortunately, your customers have to continuously fill out their payment and contact information whenever they purchase an item from you.
Some merchants who have a lot of customers that frequently buy from them see this as a significant disadvantage and switch over to Shopify Plus. Other merchants, however, don't have any real issues with this since orders will still be connected to the customer's account and autofill helps customers input their details within seconds.
Pros & cons of Shopify headless commerce
With customers increasingly moving towards online shopping, eCommerce merchants are under more pressure than ever to provide a better experience faster. Luckily, Shopify's headless commerce enables brands to do exactly that.
A Shopify headless approach has many advantages, but there are a few things you should consider before making the switch. Let's take a closer look at the pros and cons of using Shopify in this way.
Pros of Shopify headless
More content and design control
If you want a more customized and personalized online store, then headless architecture is the way to go. With this type of eCommerce store, you'll have more options than if you simply use Shopify themes.
While Shopify offers a wide variety of themes, they lack originality and the ability to provide a responsive customer experience when handling multiple customers. Moving to a headless eCommerce architecture allows you to explore endless design possibilities, so you can create a store that truly stands out.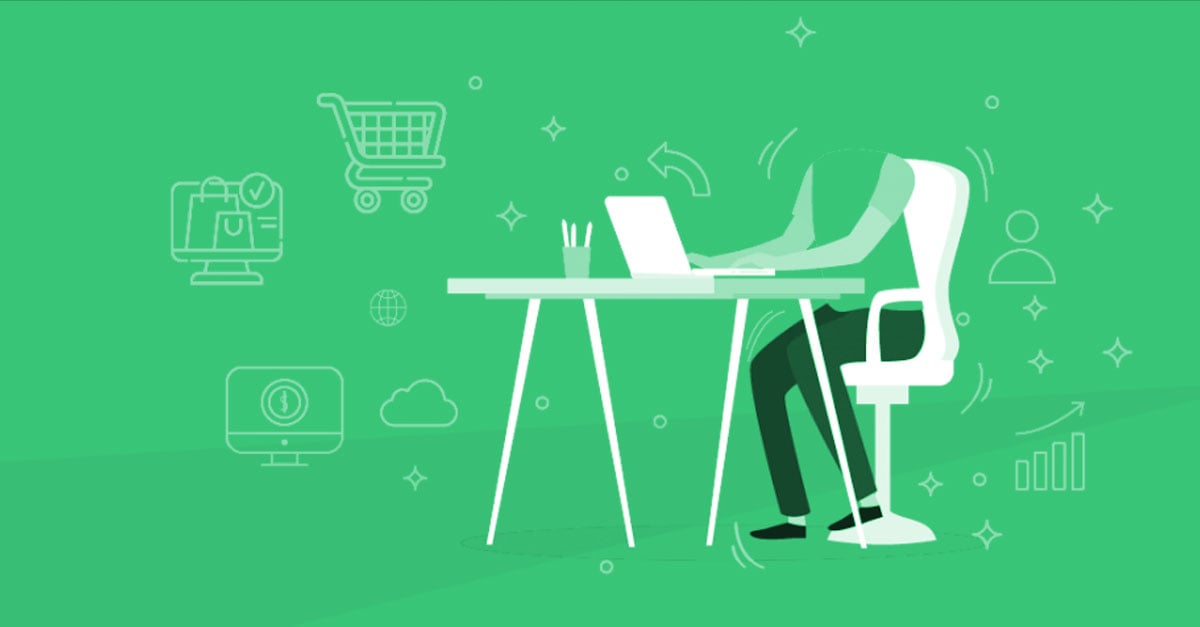 Headless Shopify content management unlocks true scaling potential for businesses expanding internationally or wanting to create multiple brands or product lines. With no limitations of working within standard Shopify, you can also redesign workflows and manage content much more easily. We will discuss these things in more detail.
With this, you won't need to know how to code and you can personalize your site however you want without any restrictions.
Increasing site speed, SEO, and conversion
Speed is everything to online shoppers. If a page doesn't load fast, users will leave and go to a competitor's store. That's why fast websites tend to have higher conversions, lower bounce rates, and better SEO rankings. However, Shopify's commerce solution isn't designed for speed.
The standard monolithic architecture website often leads merchants to be too dependent on plugins and apps from external sources to provide new features for their platform. However, the amount of code needed for all these extras starts slowing down your site's speed.
Headless architecture decouples the front-end and back-end website functions, so site speed is unaffected by any third-party integrations. This allows content on your site to be served or displayed quickly to customers. Not only can headless commerce improve your site's speed, but it can also add SEO value to your online store because site speed has become part of Google's search results algorithm.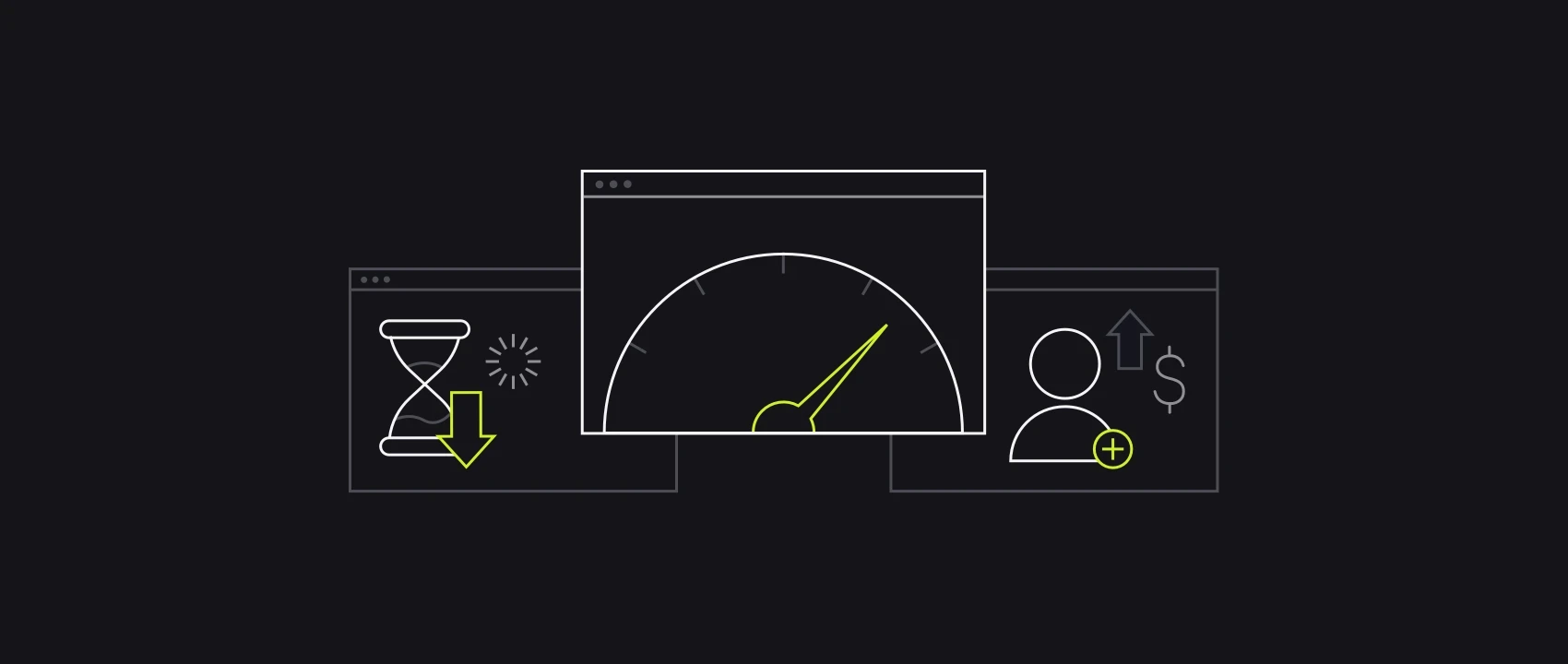 A disadvantage to using a monolithic eCommerce platform like Shopify is the rigidity of URL structures. For example, all Shopify product detail pages follow /product/ while collection pages always start with /collection/.
Your store URL's structure greatly affects how people can find you online. This fixed URL structure, however, becomes very limiting for brands that have a lot of products or do business in multiple countries; it might even start harming SEO efforts and the user experience. Headless commerce gives you the freedom to tailor your URL structure, rather than being stuck with a set template.
A flexible URL structure is key for any merchant transitioning to Shopify from another platform. Mismatched URLs can take a hit on your SEO, but with headless commerce, there's no risk of an SEO migration gone wrong, you can keep the same URL structure as before.
Unique and better customer experience
With headless commerce, you can create a customized user experience for your customers that will help you stand out from the competition. With no predefined front end, you can tailor the look and feel of your store website to perfectly match your brand image and identity.
In order to create a superior customer experience, your website should have quick and easy integrations with popular systems like CRMs, PIMs, OMS, ERPs, and shipping logistics. Headless commerce uses APIs to connect different software solutions and add functionalities that you need.
Improved multi-language and multi-region capabilities
Though Shopify does allow for brands to sell abroad, each country requires its own Liquid Shopify storefront codebase that must be managed, which can cause a few issues:
Managing codebases for multiple stores means that you're going to need more people or an entire team dedicated just to that workload.
It can be complicated to go global when you have to make slight regional nuances from products to discounts or copy. This requires a lot of repetitive work and leaves more room for human error.
Oftentimes, apps, extras, and tools are only compatible with one store. If you want the same features for multiple stores, you need to spend more money equal to the number of stores times the cost of said tool.
A Shopify headless commerce solution provides a streamlined codebase that can be applied to every store regardless of location. If you're selling in multiple countries, then you know each one requires a different language approach. Shopify's third-party translation plugins perhaps make it difficult to keep up with all the changes, but luckily there are many headless CMS now that has advanced translation management functionalities that take the hassle out of it.
Omnichannel Commerce
Omnichannel commerce means making your products and messaging available on any channel, now or in the future.
If you want to stay ahead of the competition, cater to your customers by making sure your business is accessible through digital channels. In the past, a website was all you needed, but now people use their smartphones for purchases more than ever before. Also keep in mind that common touchpoints will soon include smartwatches, VR/AR, and so on.
By having a decoupled back end and front end, you can easily deploy your content to any device or platform while still being able to track everything from one central location.
Faster speed to market
As a marketing team, it is essential to build and launch campaigns quickly. With a custom front end connected to your Shopify store, you can move faster, playing with site layout and product placement without affecting the back-end processes.
By utilizing Shopify headless, you'll find that your marketing campaigns take less time overall from start to finish. You're also in complete control of the design aspect, meaning it can match your brand perfectly with no comprise necessary.
By using this method, your brand can expand into other markets quickly and smoothly, without any obstacles.
Cons of Shopify headless
Some apps can stop working
Once you stop using the Shopify theme, some apps will immediately become unworkable. While most well-known apps have APIs that enable them to connect despite changes in themes, there are still a few that don't offer this compatibility due to lacking an API.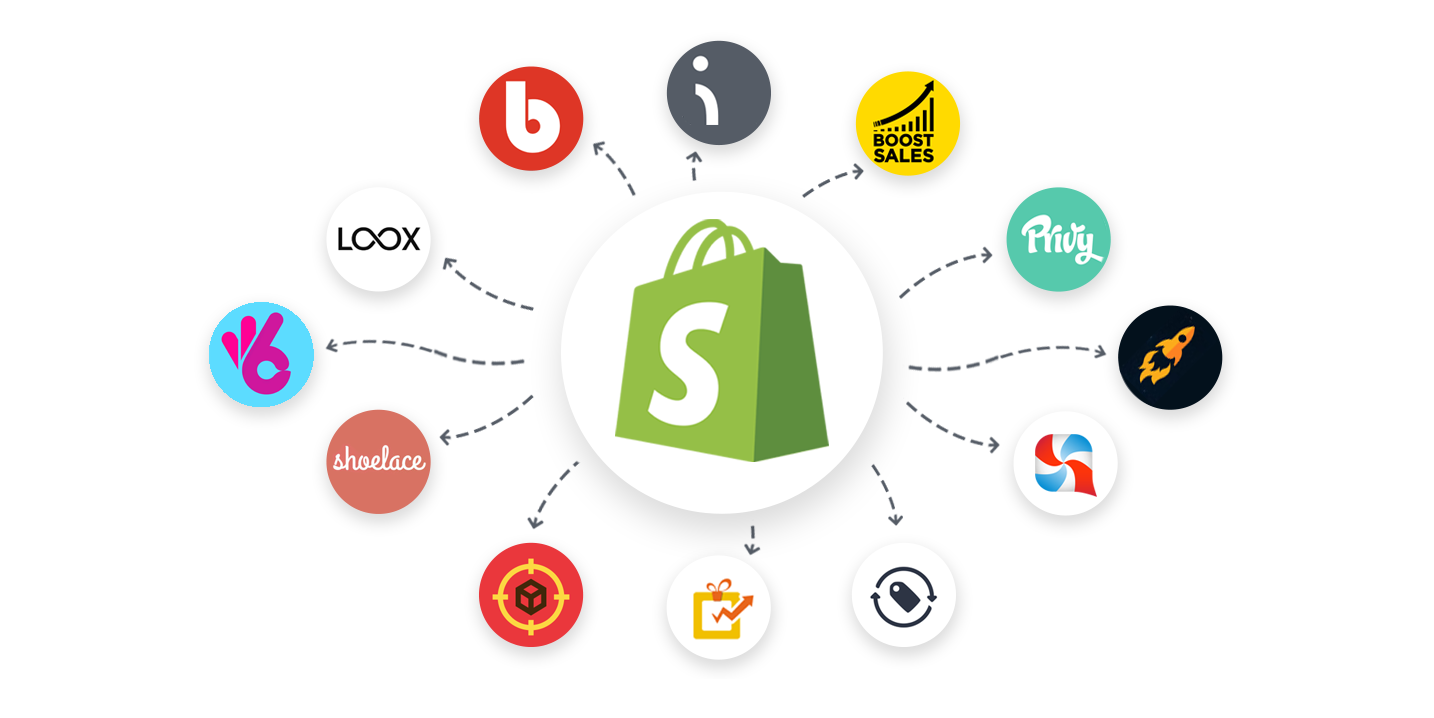 If you're using a frontend-as-a-service platform for your headless architecture, they'll have prebuilt integrations from which to choose. On the other hand, if you're going to build a headless Shopify store from scratch with an agency or in-house team, custom code needs to be created so that Shopify's API will work properly with your third-party apps.
The configuration will be more complex
Adding another layer to your eCommerce stack will make your operation more complex. The level of complexity you experience is largely dependent on the method used to go headless. You get fuller control over development, though it requires more management from your team.
Not only does headless Shopify have app-related compatibility issues, but it also struggles to integrate with a range of front-end technologies.
Overall, Shopify is a great choice for smaller online retailers who are just getting started. However, if you're attempting to scale your business, then you'll need either an in-house development team that is familiar with React or want to connect with an all-in-one front-end platform and/or agency.
Dependency on developers or development agency
One of the reasons Shopify is so popular is that it doesn't require coding and it's an all-in-one solution. On the other hand, Shopify's headless commerce involves a complex process that requires developers, meaning merchants could lose control of their store website and become dependent on in-house developers or agencies.
However, having a partner to manage the tedious technicalities of going headless allows you and your eCommerce team to focus on making sales and marketing, which is not a bad idea.
Headless Shopify Pricing
So now, we come to the most common question about Shopify headless commerce: "What is the cost of headless Shopify?". Obviously, we don't have a concrete answer but according to our experience, we can estimate the cost is often only 10-20% higher in comparison between Shopify front end headless and Custom Shopify Theme.
Software costs
As you know, a headless Shopify setup means leaving the all-in-one monolithic solution that is Shopify. Instead, you'll couple best-in-class technologies to your headless Shopify setup.
The first Shopify headless pricing you will encounter is the software required to make your website headless. A headless CMS like Storyblok costs $99, and a site-search solution like Algolia charges $100. The cost of a CMS will vary depending on the provider you choose and the complexity of your website. However, many vendors offer free plans that include enough features to get started. If you need more features, though, you can expect to pay a monthly fee in the two-to-three digits range.
Below is a typical headless commerce architecture:
Shopify – eCommerce back end: $299/month
Storyblok – Headless CMS: $99/month
Vercel – Deployment: $60/month
GitHub – Code management: $20/month
Building cost
The real headless Shopify pricing comes with building the new store website. If you want to Shopify store that is headless, you will need either in-house developers or an agency; because it takes a team skilled in high-level development.
The process is both lengthy and complex, and a headless Shopify built from typical agency costs anywhere from $100k to over half a million dollars.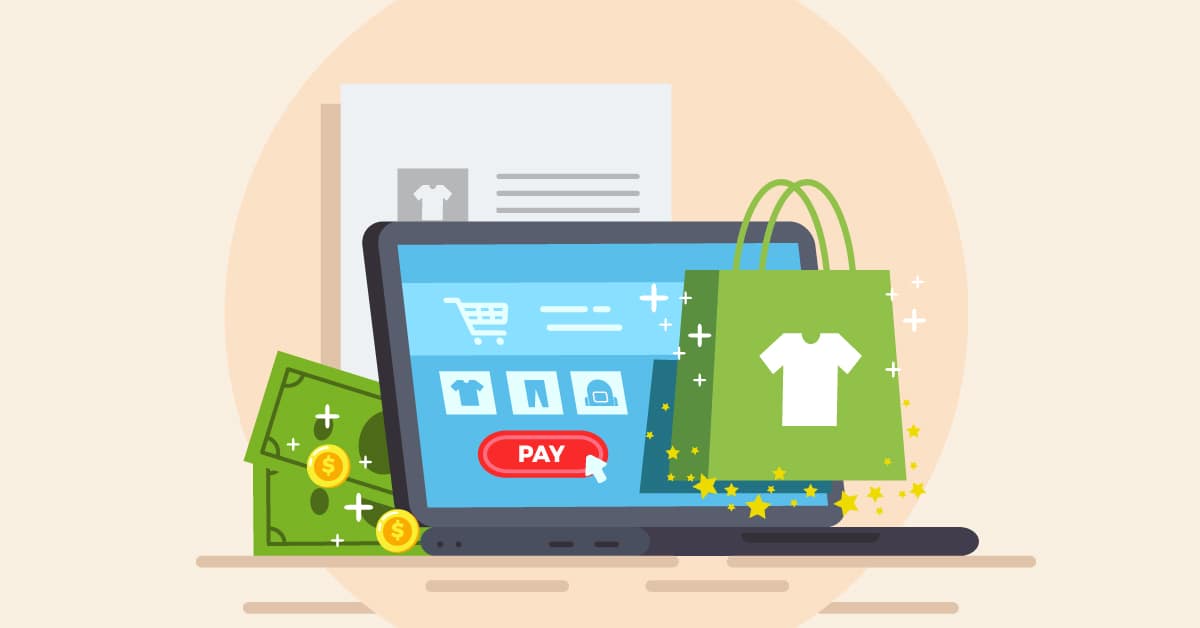 Headless commerce is a process where you need to practically start from scratch, which requires a significant investment. Not only that but all the plugins and apps you used in your former monolith Shopify solution will have to be rebuilt as well.
A question we often receive is: "How long does it take to launch a headless Shopify solution?" Our research has found that, on average, headless Shopify projects take 3 to 6+ months.
Maintenance costs and further development
Finally, headless Shopify pricing always includes maintenance costs. If you go headless, you'll need to find someone who can maintain a codebase that requires knowledge and expertise in many different areas. Ideally, this would be an agency or senior in-house developer.
An agency will cost you $5,000 – $10,000 a month while a senior in-house developer will set you back $100,000 – $150,000 annually.
In addition, you're completely responsible for the future development of your site. Even though the initial setup (like what's mentioned above) might be more expensive, it typically costs less in the long run.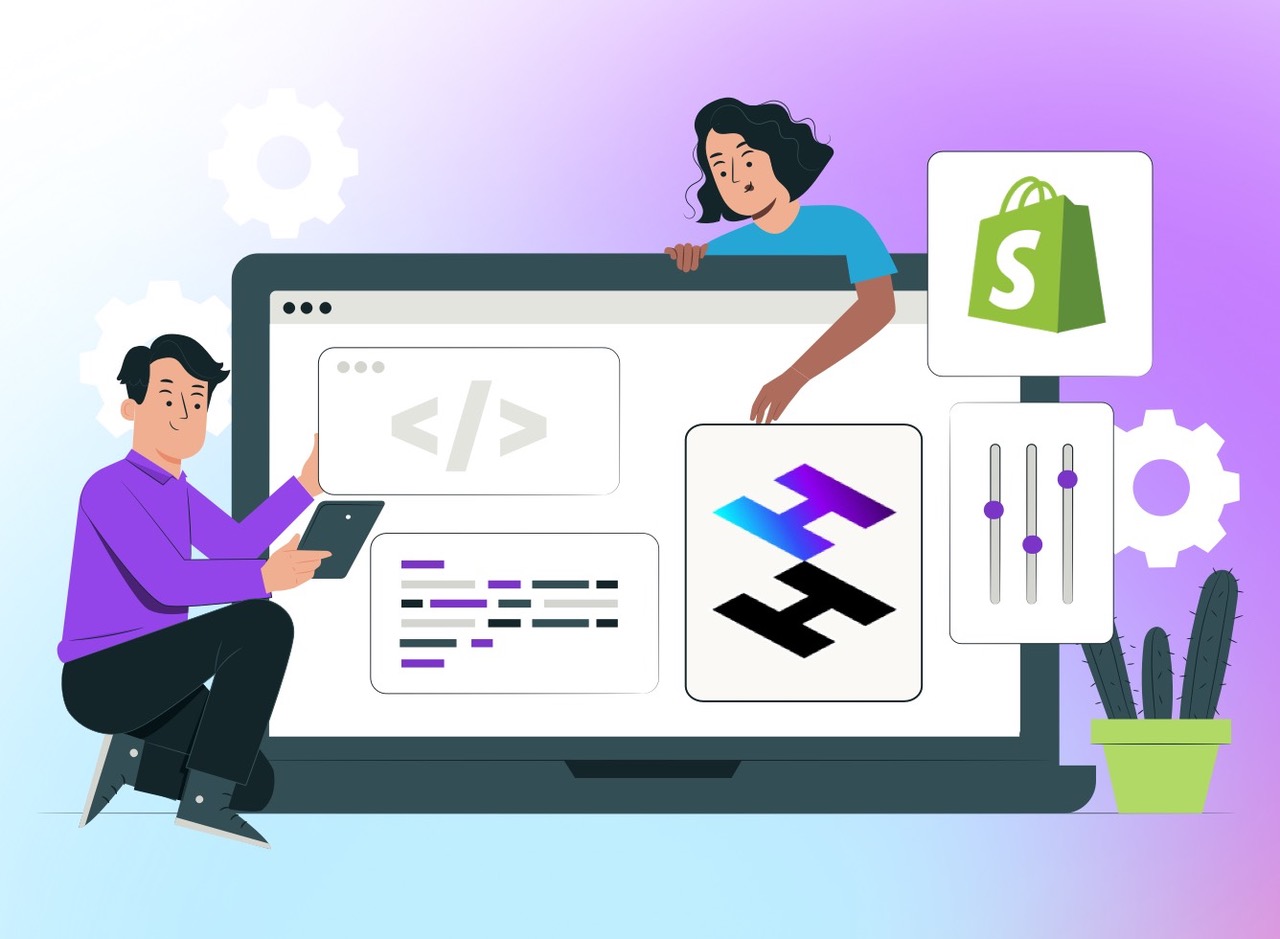 With a headless front end, it's much easier to add new components and features, especially when they're more complex. This can include things like special product configurators or individual quizzes that aren't already mapped out by a Shopify app.
A headless solution is therefore particularly worthwhile for companies that actively update their online shop designs and functionalities.
The expensive price has been the main reason why only bigger brands have switched to headless commerce. Luckily, with its newfound popularity, software solutions have emerged that are making headless commerce more accessible to smaller businesses. These platforms are known as frontend-as-a-service platforms. We will explore this in more detail in the next part.
How To Build Shopify Headless Commerce Store
If you're considering a new front end for your Shopify store, there are two main ways to do it. The route you take will depend on how complex you want the transition to be and what your business needs are. Here's a breakdown of each option:
Built from scratch
The first option is the completely custom route. This traditional way of going headless involves building an entirely new back end and front end from scratch.
By going the headless route with Shopify, you have complete control and ownership over your eCommerce operation. This includes back-end functions, microservices, third-party add-ons, and middleware components. In 2021, Shopify announced its own headless solution called Hydrogen.
When exploring this option, you can either hire an agency or utilize your in-house developers. Each path has its own advantages and disadvantages.
With an agency:
| | |
| --- | --- |
| | |
| High-level experience with taking Shopify stores headless. | You'll take responsibility when it comes to managing your store |
| Provide extra help at the design stage | Perhaps you will be dependent on the agency for any changes you want to make |
| Can build from scratch or work with a frontend-as-a-service platform | Requires a large investment, headless Shopify pricing will be really high |
| Can help with ongoing maintenance and updates | |
With an in-house development team:
| | |
| --- | --- |
| | |
| Complete ownership of all your eCommerce functions | You need to invest on a large development team |
| Simple and fast communication | Requires expertise in working with frameworks like React.js (no more Liquid with headless) |
If any of the following resonate with you, applying headless commerce for your online store might be best:
You are a big brand with a strong software infrastructure.
You need more flexibility in your tech stack
You own a large development team
You have the budget to invest in an agency
Frontend as a service
The other option, which is gaining in popularity, is working with a frontend-as-a-service platform. With the rise of headless commerce, these platforms are designed to make headless accessible for more eCommerce brands.
A frontend-as-a-service platform provides a complete software solution for going headless, including out-of-the-box connections with Shopify, Headless CMS software, unique front-end components, hosting, server-side rendering, and more.
With the right frontend-as-a-service platform, you can go headless without any of the issues that come with building a Shopify store from scratch.
Pros of Frontend-as-a-service:
You don't need to depend on the development team when you want to change or update your Shopify headless
Save more money with lower headless Shopify pricing
Out-of-the-box integrations with all popular eCommerce tech
You will have full control over your store website and functionalities
Get your headless store up and running in days, not months.
You can pay full attention to your website brand and content
Cons of Frontend-as-a-service:
Some functions might not be available, and you could lose a bit of control.
If any of the following resonate with you, then building via the frontend-as-a-service is an approach for you:
Want to move your store to headless without technical obstacles
Want to control your store and make changes independently
Allow your eCommerce and marketing team to work without code.
Keep your organization efficient and able to adapt
Should you choose a regular store or a headless Shopify?
Headless Shopify stores are a great choice for businesses that want to improve their online presence but there are also many more specific benefits of using a headless store.
Decreased website performance due to the high number of products
As we mentioned, when the Shopify store grows larger, its performance begins to significantly decline. This decrease in performance is due to the saturation of the database with large amounts of data such as customer details, orders, images, and products.
Website performance is an important aspect that affects your business. A headless setup may be the solution. One advantage is that there's no data migration necessary.
Adding products to an existing blog
If you already have a blog with good traffic and want to start selling products, go with headless Shopify. You can even set up a headless store on Shopify Lite to save money every month. Just be aware that Shopify Lite makes up for its low monthly cost by charging more per transaction.
Complex user interfaces
If a store requires complex JavaScript components, it can use headless technology employing React to create sophisticated user interface components.
Stay up-to-date with the technical landscape
Rapidly changing requirements at a start-up can make locking into a technology stack costly. Adopting a headless infrastructure enables new services to be incorporated into the system with ease.
To Conclude,
Although headless Shopify pricing is really high and requires more money to set up, and maintain, the long-term benefits are worth it. This type of store is ideal for businesses that are already established and looking to expand. By taking the time to do your research and build a headless Shopify store correctly, you'll soon notice major improvements in terms of both how smoothly your store functions and your capacity to make design decisions rapidly.
If you need help going headless with Shopify, drop a message to our team and Magenest's Shopify experts will be with you in no time.