To sell their items of providing services, business owners are no longer restricted to physical locations. In this age of digitization, the world of eCommerce has allowed business owners to increase their reach. With eCommerce credit card processing, you can offer a smooth and secure checkout experience to your customers, lowering your costs, reducing shopping cart abandonment, and improving the consumer experience. Let's find out in this article what best eCommerce payment processing is and what those elements are in the process.
What is Ecommerce payment processing?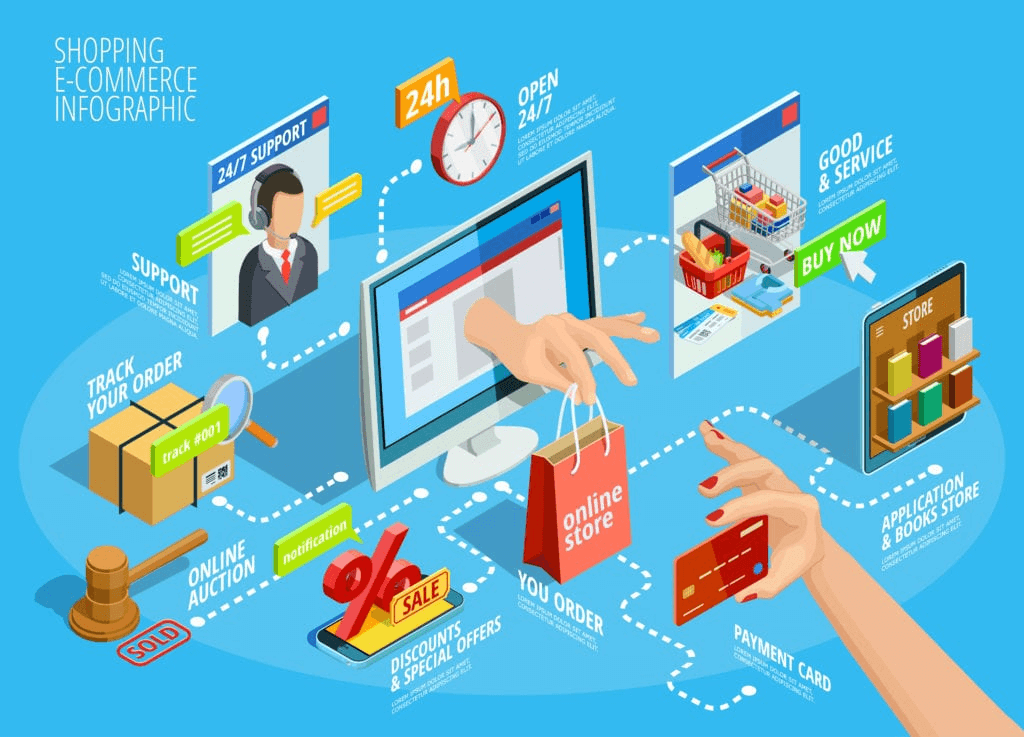 Due to the extensive usage of internet-based shopping and banking, e-commerce payment processing has grown in popularity. An e-commerce payment processing is an electronic payment system that facilitates the acceptance of electronic payment for online transactions. Although each eCommerce business is different, the objective should be the same: to make the online checkout experience as simple as possible while still instilling client confidence through a secure payment transaction.
Online payment methods
Credit Card
Credit card payments are one of the most frequent forms of electronic payment, which is a little plastic card, linked to an account by a series number. It also has a magnetic stripe implanted in it that may be read. When a customer uses a credit card to purchase anything, the credit card issuer bank pays on the customer's behalf, and the customer has a specific amount of time to pay the credit card bill.
Debit Card
A debit card is similar to a credit card, which is a little plastic card with a unique number that corresponds to the bank account number. The main difference between a debit card and a credit card is that when you pay with a debit card, the money is immediately deducted from your bank account, and you must have enough money in your bank account to complete the transaction; however, there is no such requirement with a credit card transaction. A daily limit on the amount that can be withdrawn with a debit card helps the consumer keep track of his or her expenditures.
Smart Card
In appearance, a smart card is similar to a credit card or a debit card, but it contains a small microprocessor chip. It has the capability of storing a customer's professional and/or personal data. Money is also stored on smart cards, and the amount is deducted after each transaction. Smart cards can only be accessed with a PIN that is provided to each customer. Smart cards are safe since they store information in an encrypted manner and they are less expensive and process information faster.
E-Money
E-Money transactions are those in which a payment is made via the internet and the funds are moved from one financial institution to another without the use of an intermediary. E-money transactions are more efficient, convenient, and time-saving. E-money transactions include online payments made using credit cards, debit cards, or smart cards.
Elements of eCommerce payment processing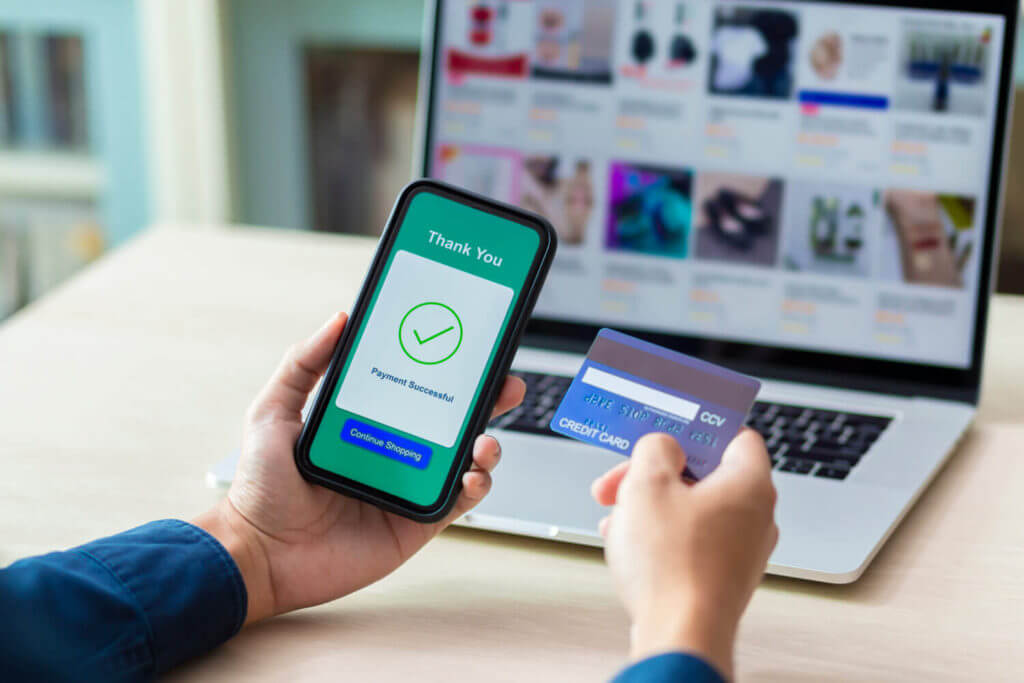 Payment Gateways
A payment gateway is the most common interface between your website and a payment processor (or gateway). A payment gateway is what you use to get customer data from your website to your payment processor. They are what your customers see on your website and what they need to send their payment information to.
Payment gateways provide two main functions:
They take the customer data you have stored on your site and allows them to send the data (and payments) directly to the payment processor
They accept payment information directly from the payment processor, without involving your store's website
Payment processors
Payment processors handle the actual money transactions (i.e. taking the customer's money and crediting you), so they are also referred to as "payment processors." A payment processor acts as an intermediary between your store and your merchant account. They communicate with your merchant account and put money in your merchant account, on behalf of customers who use your store's payment processor.
For example, a customer buys a shirt from your store and chooses to pay using their stored credit card. Your store has a predetermined amount of credit to spend, so when the customer puts in their payment information on your store's website, the store is actually charging that credit to their account. The store then notifies your gateway that the charge was processed, and your gateway takes that information and talks to your payment processor to set up the payment in your merchant account. The payment processor then credits the merchant account, and you now have money that comes from that stored credit card.
Merchant Account
The merchant account is the "back office" for your online store. It is the gateway that talks to your bank (usually through an application you need to download and fill out). Unlike the payment processors, the merchant accounts are usually free. You don't need a merchant account for regular credit card payments, but you will need one for prepaid credit cards, stored credit cards, or when accepting a customer's own issued credit card.
With the merchant account, your store's gateway then connects to your merchant account and your merchant account charges the customer's payment information directly. It is important to note that there are a lot of fees associated with merchant accounts.
How Do eCommerce Payment Processors, Gateways and Merchant Accounts Work Together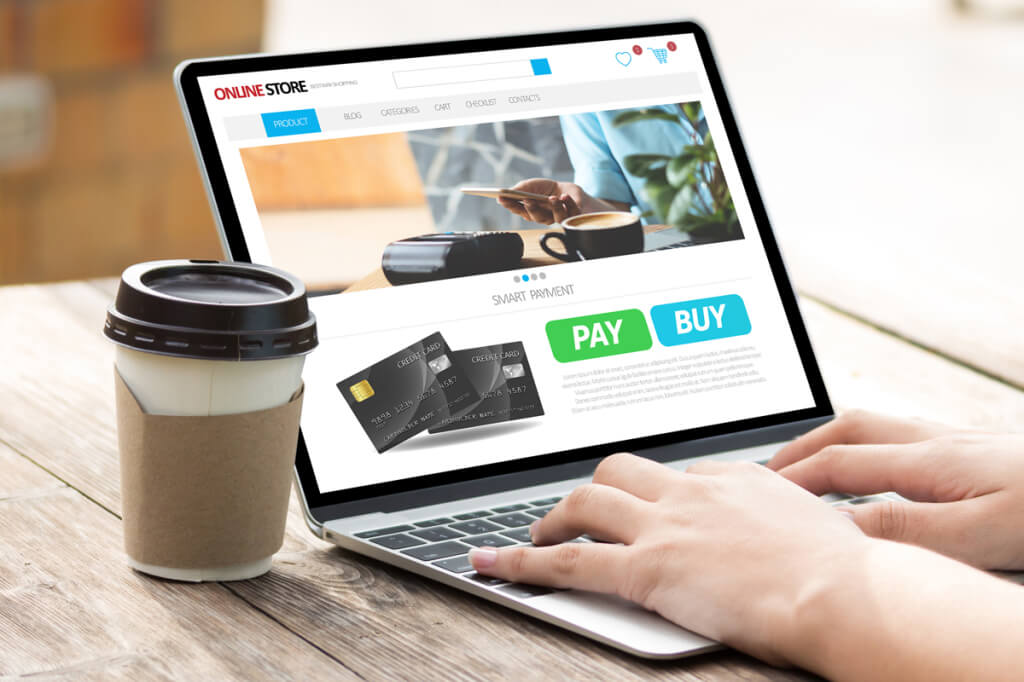 Whether customers are buying a present, paying a bill, or making an online donation, they begin an eCommerce transaction by entering their credit or debit card details into the eCommerce product page or form on the website or app. The encrypted payment details are communicated to the payment processor via the payment gateway once they click the button to submit the information. The payment processor alerts the card-issuing bank to confirm that the consumer has sufficient funds, and the transaction is either authorized or refused.
The payment processor then informs the payment gateway of the authorization or refusal. The merchant's website receives approval or rejection from the gateway. The customer receives a receipt or order confirmation if the transaction is approved, and the funds are deducted from the client's available credit or bank account and deposited into the merchant's bank account.
Benefits of using Ecommerce payment processing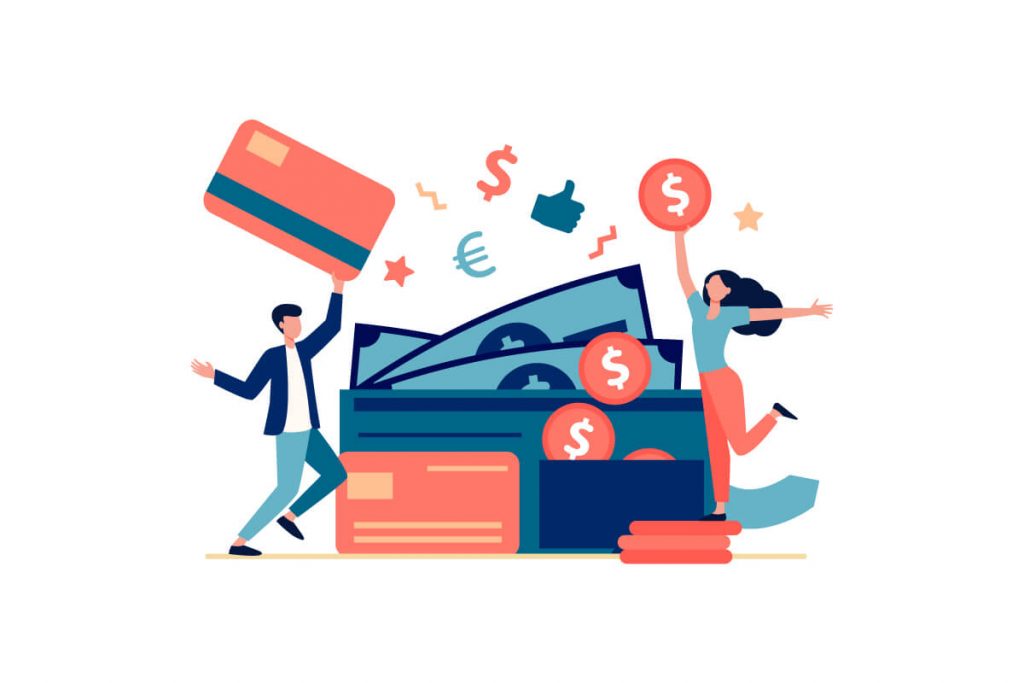 E-payment systems are made to facilitate the acceptance of electronic payments for online transactions. With the growing popularity of online shopping, eCommerce payment processing became a must for online consumers — to make shopping and banking more convenient. It comes with many benefits, such as:
More clientele from all around the world is reached, resulting in increased sales.
Transactions that are more effective and efficient — It's because transactions are completed in a matter of seconds (with a single click), saving customers time. It is quick and simple to use.
Convenience. On an e-commerce website, customers can pay for things at any time and from any location. All they need is a device that can connect to the internet. It's that simple!
Transaction costs are lower, and technological expenses are lower.
Customers can keep track of their expenses because they may access their virtual accounts at any time and see their transaction history.
It is very simple to integrate payments into a website, and even a non-technical person may do it in minutes.
Payment gateways and payment providers offer highly effective security and anti-fraud tools to make transactions reliable.
Important Considerations for eCommerce Payment Processors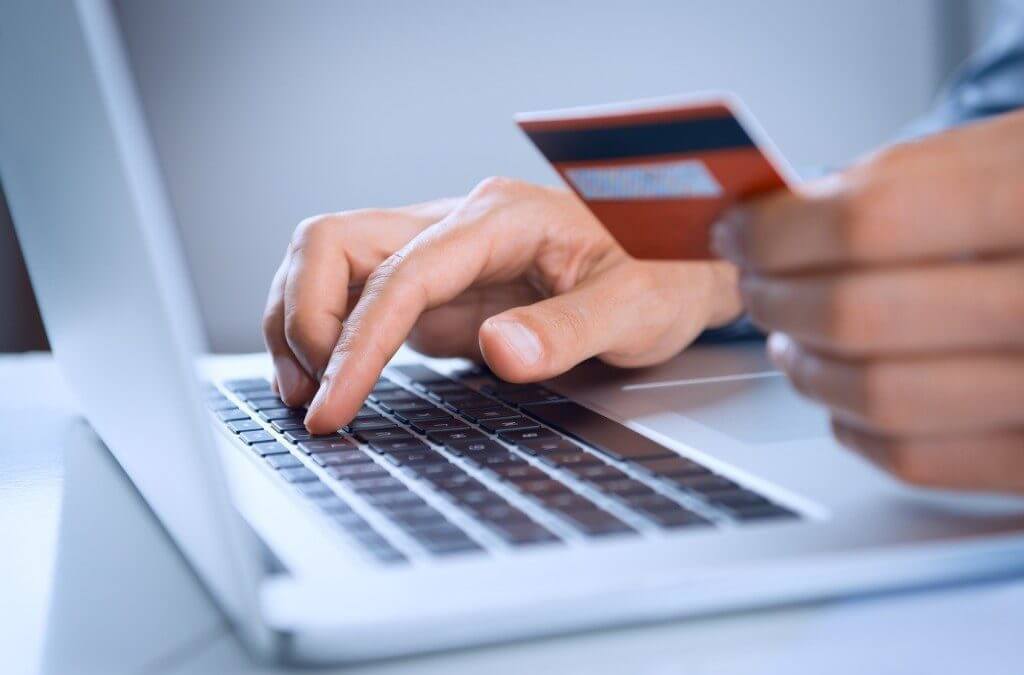 PCI compliance is required
The Payment Card Industry (PCI) is a non-profit global standards group dedicated to encouraging credit card acceptance and promoting trust in commerce. The PCI is the governing organization in charge of payment card data security. They are in charge of determining the amount of protection that a merchant requires. It is usually advisable for shops to purchase or build a PCI-compliant credit card form. Payment card providers have specific criteria for how you should handle your clients' credit card information. This is not only plain sense, but it is also a best practice in the industry.
Tokens for sensitive payment information should be created
Some payment processors do not use the customer's credit card information. They utilize a "card hash" that is not the same as the customer's credit card number. The payment card industry (PCI) handles card information with care, and using card information safely necessitates at least "tokenization." When the payment processor only looks at a number, this is known as tokenization. As a result, the merchant is unaware of the customer's credit card number, and the payment processor is unaware of the customer's credit card information.
The payment methods
It's crucial to accept credit cards, EFT, or the merchant's own CC mechanism as a payment method for processing. You may be able to take less than the entire CC procedure since the retailer does not charge a processing fee. Processing using a debit card is often less expensive than processing with a credit card. Processing, however, is never without risk, as we have seen with fraudulent chargebacks from credit card companies and protection from huge chargebacks going through.
The number of fees they charge
Because payment processing is so expensive, it is always preferable to pay lower costs. As a result, it is preferable for them to charge low rates.
Examples of Ecommerce Payment Solutions
PayPal: Paypal is one of the most well-known and well-established methods of online money transfer. It is available in a variety of countries and supports over 25 different currencies. The Payflow gateway from Paypal is simple to set up and has no monthly costs. It accepts credit cards, has a digital wallet, and even offers loans.
Amazon Pay: Amazon Pay is also the best eCommerce gateway for mobile platforms. With this eCommerce payment solution, merchants can process both online and offline payments on their smartphones. The transaction is immediate and can be done without any registration. The eCommerce payment processing uses a tap-to-pay technology which is a peer-to-peer approach. To use the Amazon Pay services, you need an Amazon Payments account. It has provided all the requirements of eCommerce merchants like billing address, business and its owners' information.
Stripe — Stripe works with some of the country's most well-known B2C, SaaS, and product companies. There are no monthly fees, but processing fees are calculated based on the transaction size. They can handle high transaction volumes and provide good integration and support.
2Checkout — Unlike Stripe, 2Checkout is available in a wide range of countries and is one of the most cost-effective payment processors available. They offer both hosted and in-line shopping carts. However, the API is complicated, making integration with eCommerce platforms difficult.
Conclusion
The world of eCommerce has helped business owners to expand their reach in this age of digitization. Now they can provide a smooth and secure checkout experience to consumers with eCommerce payment processing, cutting your costs, minimizing shopping cart abandonment, and increasing the user experience.