Project implementation is a phase of project management's life cycle. You build project implementation steps, take the steps along with handling the coming-up problems, and achieve the objectives of the project. The key factors are business planning, IT system, fulfillment, customer care system, as well as go live. And these can help you successfully implement projects. Here is an overview of each factor and the activities involved.
Business planning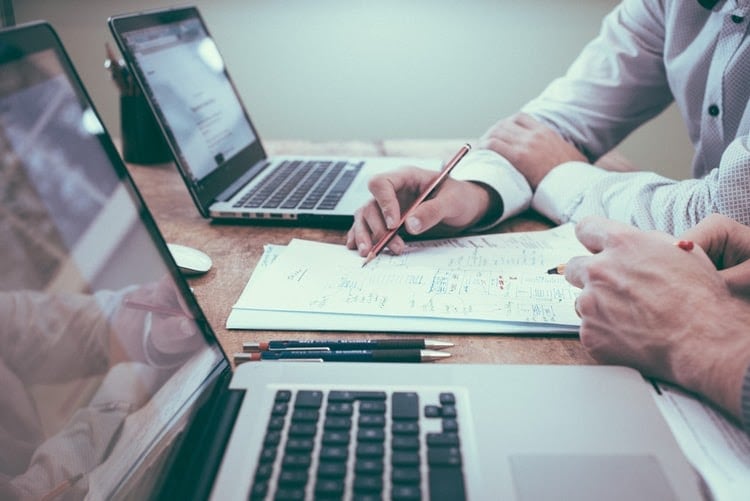 Every project needs a plan. Business planning can be called the heart of project implementation steps. While planning, all the tasks, and resources of the project have to be identified under a specific strategy for producing them. Three key objectives of the planning process are: identifying the work, preparing the schedule, and estimating the costs. To achieve those objectives, you will have to complete the following contents: competitor analysis, market research, target, and budget.
Competitor Analysis
Competitor analysis is a strategy in which you identify your major competitor and evaluate them by their strengths and weaknesses related to your business, products, and service. Based on the evaluating result, you will build up your strategy to improve upon your competitors. As the input of the project implementation steps, competitor analysis will help you determine the market share in your target market, uncover the market trend, specify which product to develop, and optimize your sales strategy. In short, competitor analysis will lead your enterprise down the path of achievement.
Market research
Market research is a study of your potential customers. You will collect all information about your buyer personas, target audience, and customers. Based on the information, you can identify how feasible and successful your products and service would be among these people. Below are some basic steps to conduct market research for your reference:
Determining your buyer persona: You create your ideal customers that your enterprise can market, sell, and serve better. There are some key characteristics you should focus on age, sex, location, income, career, family size.
Identifying a persona group to join: Based on your buyer persona, use the information to identify a group to engage. This group will represent your target customers and help you understand more about their characteristics, challenges, and buying habits.
Listing the questions for your market research participants: You should prepare a wide range of questions (for the group, online survey, or phone interview) to make sure you cover all the top-of-mind questions and save your time. You should use open-ended questions to avoid one-word answers which are unhelpful for your research.
Listing the primary competitors: The list will contain industry competitors whose products overlap yours and content competitors who are online publications you are competing with. There are many ways for you to make the list: Using social media, downloading market reports, reviewing your industry quadrant on the business and service review web.
Classifying the gathered information and summarizing your findings: From all the information you have collected, you will classify the information into each group, analyze them, and summarize your findings. You can use the below techniques to help you find quick and actionable insights: flow model, affinity diagram, and customer journey map.
In short, market research can help you define your market accurately. Then you can market your target and potential customers more effectively. Moreover, it can help you balance between your cost base and the likely demand levels. The more you understand your customers, the easier you meet their requirements as well as targeting them with the right messages.
Target
Every project has its targets. They will be fundamentals to specify the details and take the next project implementation steps. These targets are built upon the basis of competitor analysis and market research. The targets must follow the enterprise's development strategy and be suitable for the budget. A well-worded target will be SMART (Specific, Measurable, Attainable/Achievable, Realistic, and Time-bound).
Budget
Budget planning is the process of identifying the budgeted costs which may incur within the completion of the project. You will have to estimate the costs and for human resources, equipment, and materials. Based on the cost estimates, the project manager will coordinate the budget's preparation. The budget will be used to control and manage the cost expenditures of the project implementation steps.
IT system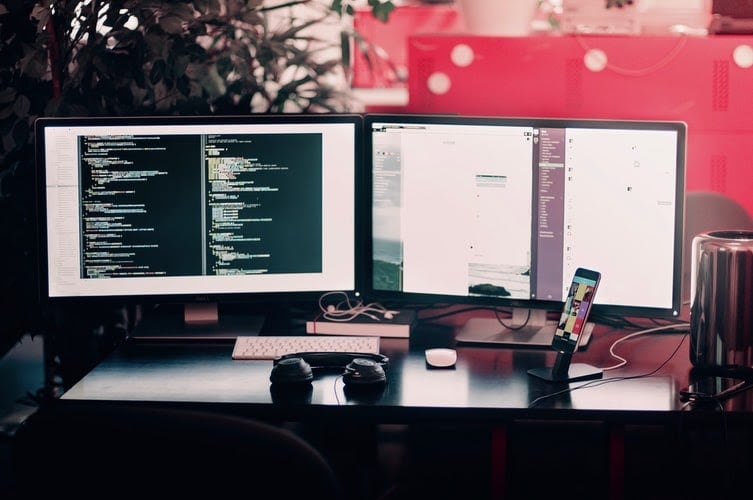 In the era of technology, the IT system is a must-have thing in every enterprise. As a digital form of your company, it contains all information about your company: sales, customer information, resources, finance, and other aspects of your business. IT system is considered as a crucial source of insight for developing your business by minimizing costs and gaining competitive advantages.
If budget is the prerequisite of project implementation steps, the IT system is a sufficient condition. It will be the information storage and analysis of the project. It also assists the project manager in monitoring and controlling the project. In short, the IT system is a tool for the company to make use of its data, optimize tasks, and reduce workload as well as time and labor.
As technology moves very quickly, you need to choose the IT system carefully. It must be under the nature of the project and reasonable with the project budget. Following are some key things you should consider when choosing an IT system for your project:
Feature List: Identify IT system's necessary features according to the objectives and budget of the project.
Platform: List viable platforms and choose the best one based on the feature list.
Requirement: Specify the functions which the system as a whole should fulfill to implement the project successfully and effectively.
Testing: Run a test to determine how successful the project is with/without the IT system.
Fulfillment formulation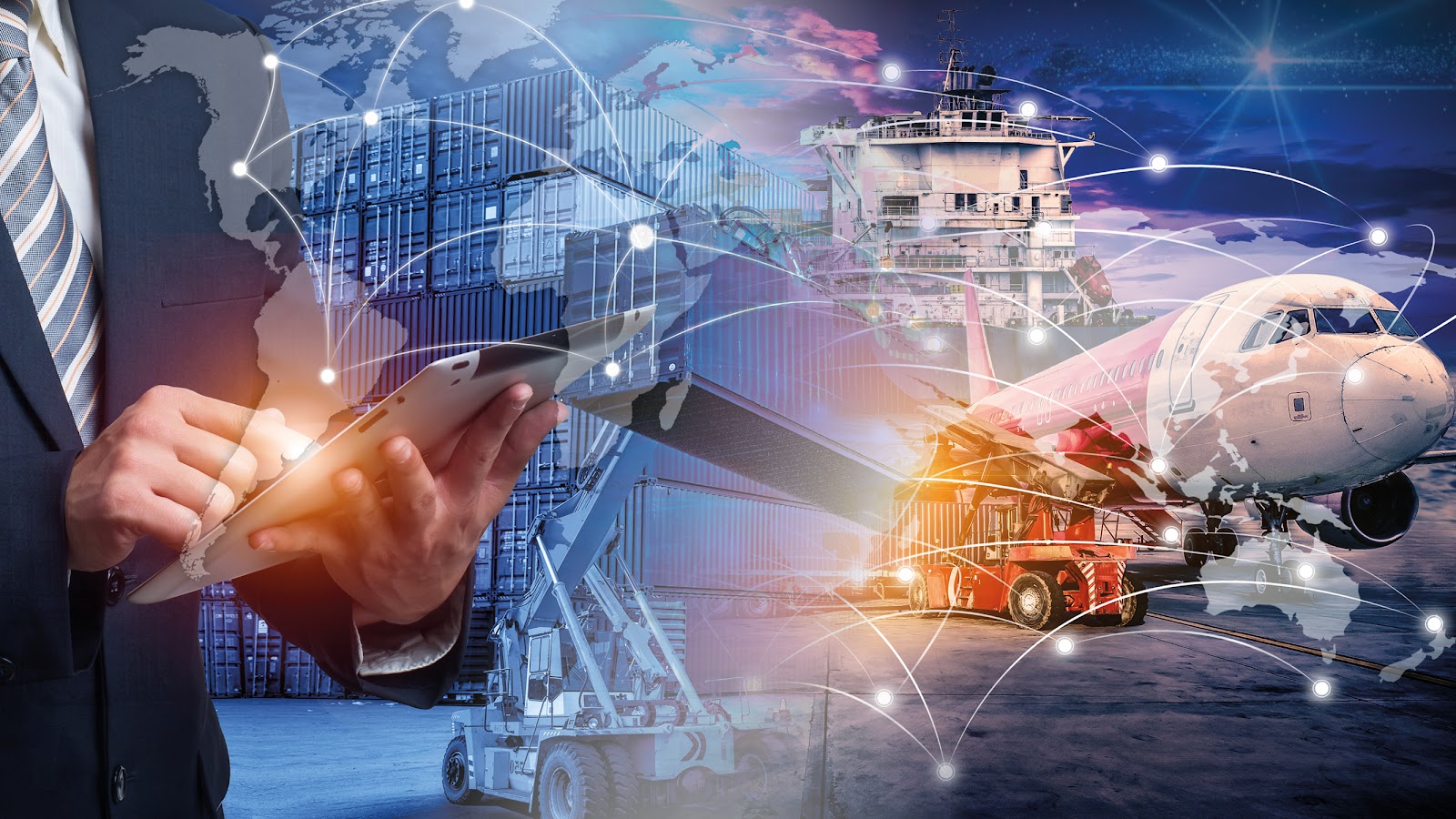 Firstly, we need to understand the definition of eCommerce fulfillment. All the successful eCommerce enterprises have one thing in common: eCommerce fulfillment. It is a part of your eCommerce operation to bring your products and services to customers. Fulfillment formulation contains factors related to the eCommerce fulfillment process. Key factors are the warehouse, shipment, and payment providers.
Warehouse
In the project implementation steps, a warehouse is a tangible resource to store or accumulate the goods used for the project. It is a place to sort goods and keep them safe and secure. As the warehouse helps you store and release goods when they are needed, it will create time utility. To optimize the usage of your warehouse, you can use the Warehouse Management Systems (WMS). Your project can benefit very much from this technology: saving time and resources, improving effectiveness.
Shipment
In the project implementation steps, shipment plays the role of a bridge connecting enterprise and customers. The success of your project will be partly based on the shipment. We recommend that you keep your shipment flexible as customer's demand increases over time. Provide a wide range of shipping options (including domestic and international transportation) to meet the present and future needs of your customers. Also, you need to balance the shipping method and the individual package. It will help save money for the project and keep customer's desire gratification.
Payment provider
With the development of eCommerce, there are a large number of online payment providers. As a payment provider will directly affect your project budget and customer experience, it is a key factor of the project implementation steps. When choosing a payment provider, you need to consider the below notes:
Service cost and interest rate: They will directly affect your enterprise's revenue. When you process a transaction, you may pay some fees upon the provider: interchange, assessment, markup, processing, etc.
Feature list: fraud, network system (coverage), virtual terminals, etc. You should choose the payment provider who makes your customers feel safe and secure.
Payment process: Most payment providers have detailed instructions on integrating common eCommerce platforms. Therefore, you need to see whether the process is easily integrated.
Merchant and payment gateway: A merchant account will help you receive funds through an online payment gateway. It provides an extra layer for not only the security but also the fund management. Payment providers can charge you for merchant accounts. Payment gateway affects your efficiency. Make sure to find the payment gateway suitable for your electronic invoicing, payment types, reminders, smart chargeback management, etc.
Support for your online store's country: You may sell your products online around the world then your payment provider must provide you a global solution and support types of credit/debit cards, different currencies based on different countries.
Customer care system
In eCommerce, customers are the center. As the customer's expectations are higher and higher, it is required that your enterprise has a good customer care system. In the project implementation steps, this system will help you to determine whether the project is complete and ready for closure. help you complete the customer experience and handle problems with customers. There are many significant benefits to the project from providing a high-quality customer care system: increasing sales, customer retention, public image, and effective workforce.
With the help of technology, you can easily build and develop a powerful customer care system. Below are some channels you can use for your customer care system:
Multi-channel helpdesk: This will encourage your employee's multitasking (improve the organization and handle more tasks at the same time). The helpdesk also allows enterprises to use team members specializing in various areas of customer service instead of assigning one persona to each channel. In short, the helpdesk helps you enhance efficiency.
Fanpage: Social Network Sites are becoming more and more popular. Therefore, you should build up a fan page of your enterprise on suitable social network sites. A fan page will be visible to millions of users and useful for your search engine optimization strategy. Moreover, a fan page will support easy communication between enterprises and customers. You can also add personality to your public image through fan page by posting videos, photos, statuses, etc.
Hotline: Phone is a must-have item for everyone now. Therefore, any customers can contact your enterprise through the hotline without the internet. By hotline, customers can talk directly with enterprises and get immediate replies, faster than other ways.
Chat online: It is convenient for all customers as it connects customers with staff instantly and gets answers quickly. Also, as chat online can be integrated on your website, social network sites, and other sales channels, it will help you save time and increase efficiency.
Video chat: Firstly, it helps you gain more customer's trust as the picture live encourages credibility. The video chat also promotes quick sales and limits shopping cart abandonment. It supports personalized contact and the disabled can easily communicate. Video chat will provide a comprehensive technical support system and make your brand stand out.
Email: It is a formal way for the customers to connect with the enterprise. Depending on the customer's email, you will choose whether to reply only by email or to add your phone number so that they can call back. Email allows you to give customers clear written instructions and other large attachments.
Go live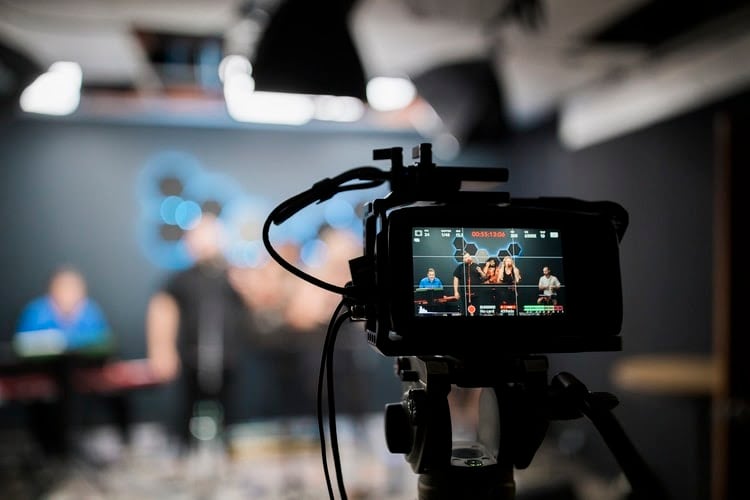 Live streaming is becoming a trend of eCommerce. Both SMEs and big enterprises have joined the bandwagon because it is considered a new mantra of success. Therefore, when we mention key factors of project implementation steps, we must call go live. It will help enterprises gain more attention, allow real-time delivery, develop customer loyalty, and render incredible reach.
Even though go-live has many advantages, enterprises need to ensure whether they are ready to go live and decide which channel or app to go live. Therefore, it is required that they have a go-live checklist. You can use Enterprise Resource Planning software (ERP Software) to build your go-live checklist and have a smooth go-live process.
Conclusion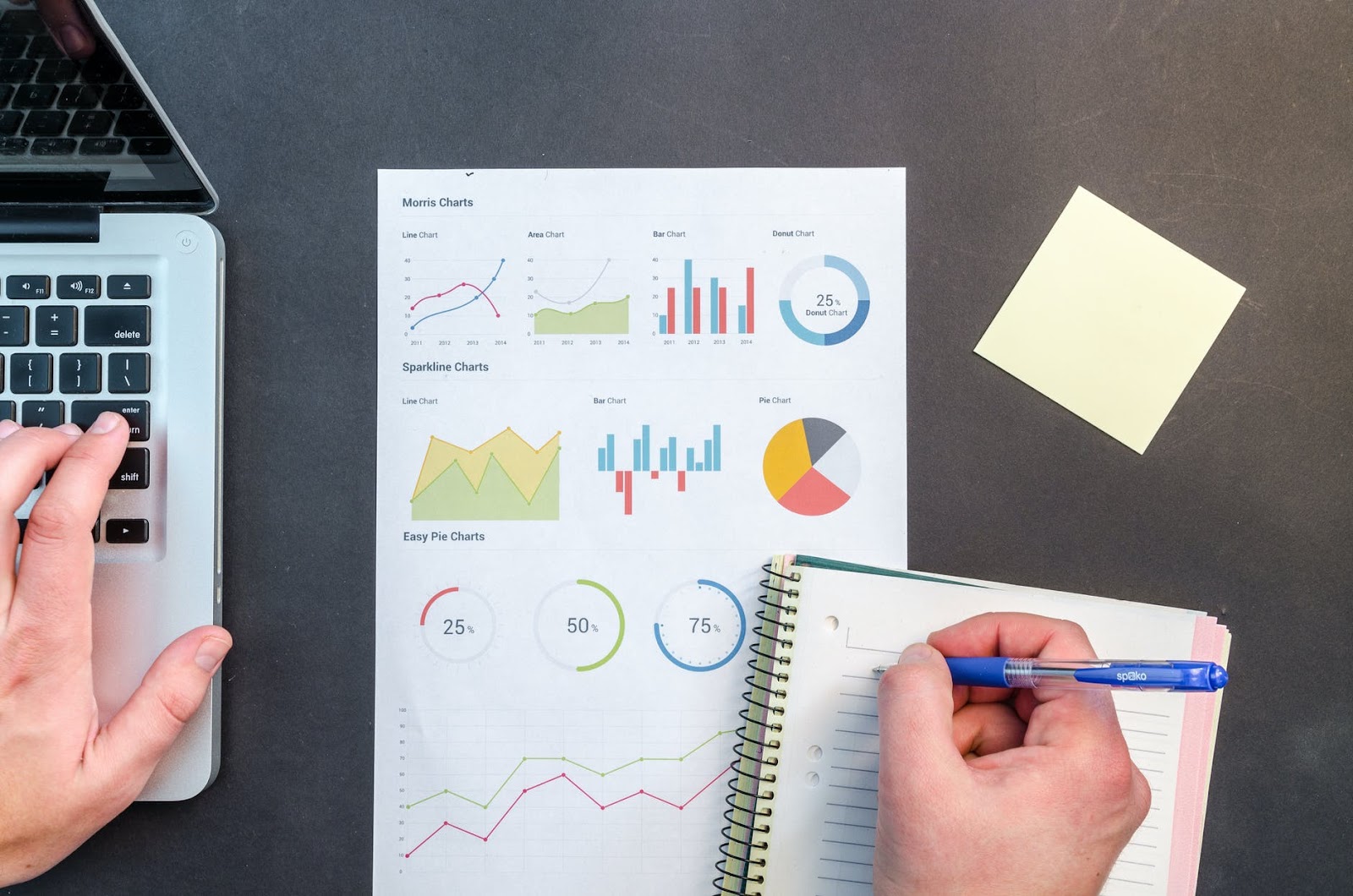 Project implementation means that you put the project into action. Whether your project succeeds or not, it will depend on the project implementation steps that you build. There are some key factors you should notice to run the project smoothly: business planning, IT system, fulfillment formulation, customer care system, and go live. These factors will help you monitor the project and direct the resource to meet the objectives.
They are integral parts of the project. Focus on them and you will have a successful project.