E-commerce continues to expand year after year. It's hardly a game of few anymore with lower entry barriers. Only the people who make the extra miles for their customers will stand out in the crowd every day by adding fresh rivalry. Therefore, to ensure consistent, sustainable growth it is necessary to have a coherent, durable plan in place. In this article, we will examine the basic principles of eCommerce marketing tips and guides that will help you grow your sales.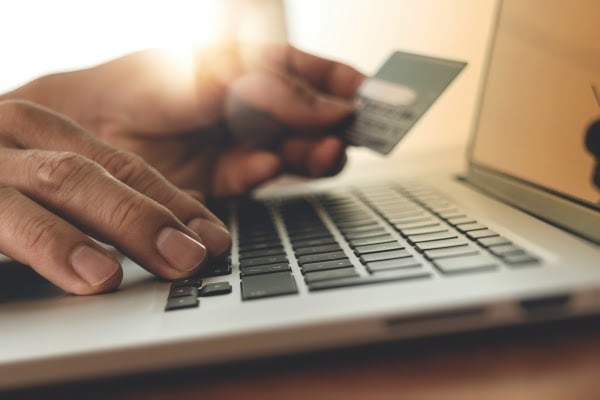 Introduce about eCommerce marketing
Ecommerce marketing is an important way for companies to reduce internet noise through the use of digital tools that drive traffic to their online stores.
Online consumerism is a busy place and we all know how difficult it can be to get the exposure it needs to a product or service. You can tap on the strength of the internet and move to your website with the promotional tackles used in eCommerce marketing.
Most significantly, an effective marketing strategy for eCommerce should balance various marketing channels. Whether it's a Google Ad or an Instagram advertisement, it should all work together to unify your brand picture, promote your important campaigns, and make your journey as simple and engaging as possible for your customer.
How to get started in eCommerce marketing?
With so many digital resources and platforms available, it can be easier to start your business with some eCommerce marketing tips:
Define your target audience: Understand to whom your marketing efforts should be directed. This is important to remember all your choices.
Do your research: Research the online behavior of your audience: where are they most active? What the age groups, the occupations, the places are. You would be able to adjust the advertising content so that it is appropriate and attractive for the right consumers.
Identify your unique selling proposition (USP): Consider what distinguishes you from your rivals or how your product meets your audience's needs better. Whatever it is, you can unify and lead your marketing campaigns using this USP.
What are the best KPIs for eCommerce?
Not all site metrics will help you expand your online shop, since vanity measures such as timeouts or pages per session will give you little insight into how your product actually works, while you look fine. For eCommerce marketing analytics, you need to track your priorities and goals with the measures important to your vision to achieve a successful online store.
That said, 10 of the best KPIs to use for eCommerce marketing analytics are:
Conversion rate: This allows you to see how many leads are turned into paying customers and to show your results directly.
Cart abandonment rate: Tell you how many customers leave your online store without ordering.
Average order value (AOV): To notify your prices, you can use that. In relation to AOV, revenue growth is also increasing.
Product affinity: This shows the products can be purchased together to market popular bundles of products.
Revenue per visitor (RPV): Every time a user visits your website, it tracks the amount of money that is received.
Customer acquisition cost (CAC): Compared with consumer growth it measures factors such as publicity costs to assess how much a new customer costs.
Customer lifetime value (CLV): Use CAC data and consumer sales to measure a single customer's net profit.
New and returning customers: Identifies the orders of new customers and repeated customers.
Traffic source: This shows where much of your traffic comes from so that your marketing efforts are concentrated in the right areas.
Inventory management: Check the items that are most rapidly sold to gauge product popularity and keep restocks up to date.
Ecommerce marketing tips to make a great strategy
Knowing how to creating content
Several retailers question if they need these content elements to market their goods online, amid the influx of videos, blogs and posts. The brief reply is yes. Relevant and regularly published content is one of the most important eCommerce marketing tips that will boost the search engine results (SERP) rankings of your website and address questions about your industry.
Identify hot trend
Figure out what is trendy in content, so you can see what's going on in your industry and achieve a wider audience. Tools like Google Insights and Twitter search, you can keep trends and news up-to-date.
Use what works
A little analysis and testing will be needed here. You have to see what kind of content works best for your audience. You are able to be closer to you as you decide on the material that fits best for your audience (and subsequently, your products as well).
Change it up
You have therefore found your style and what works for you very well. This is awesome, but it's easy for people to bother. Don't be afraid to shake things a little differently. Feel free to get away from your traditional style by changing your writing style, taking new photos or making more humorous blog posts, for example, and bringing different things to your audience.
Pick your channels carefully
For your content and audience, which channel is best? If your crowds are nice to Twitter, follow this path. Go to LinkedIn if you're a B2B e-commerce (and Twitter to a lesser extent). Choose the platforms that will make your blog great and keep it active.
Know how to be found
One of the eCommerce marketing tips is making sure your product pages are designed for keywords with your unique products' names. If you've sold golf shoes, for example, you are more likely to place the word in the heading and picture text on your website when you have Google searched for "spiked golf shoes." Whether your names, headers and image text concentrate on the appropriate keywords, search engine crawlers will know how to return your eCommerce store and display your store's search results for the right queries.
Know how to leverage one of the most powerful digital marketing tools
Email marketing
Email marketing is one of digital marketing's older types. However, for a good reason, this is one of the classics, and for many eCommerce companies, it is also the highest converter channel. Ecommerce email marketing is also automated so that some drip promotions and workflows can be set up. These components also are divided by interest or a specific point in the purchaser's journey. You can also use email for contacting customers after buying or wanting customers who have never triggered the trigger.
Search engine optimization
Almost everyone who uses the Internet knows and uses search engines to look for something they are looking for or want to find. Up to 93 percent of these people's online interactions normally start with a search engine. People use search engines to search for brand, product or service details, and up to 59 percent of users of search engines find a local business every month to meet their special needs. In SEO, some activities include on-site and off-site optimization, development of linkable properties, creating organic links or other related activities. SEO includes keyword analysis.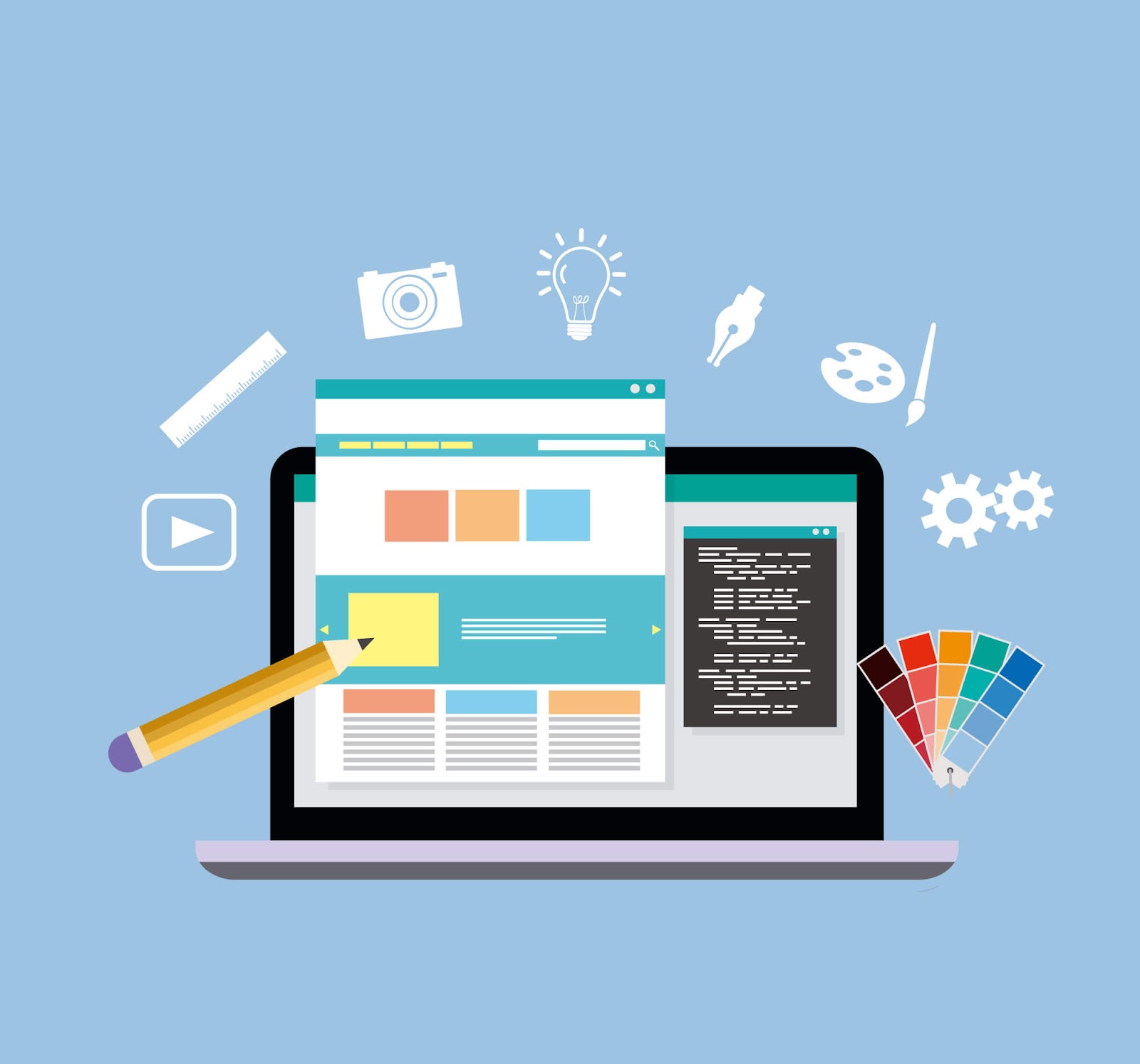 Pay-per-click advertising
Paid advertisement platforms like Pay-Per-Click publicity have a targeted and very short time to potential customers. However, this approach is powered by your household who is ready to invest in tendering and ad placement and to pay for one client.
Nevertheless, the ad budget you have still controlled allows you to define how much you have to spend on your PPC ads for a day, week or month. The efficiency of PPC advertising depends on how easily you choose your keywords to reach potential customers and optimize the visuals and meaning in your ads.
Know that not all eCommerce marketing trends are fit for the best
Growing companies, existing brands, entrepreneurs and independent workers all have pages on the most common social networks in the world today. It lets them communicate to their public and post content that is interesting to their prospects.
For most eCommerce websites social media make sense as they are by default very visual channels. Your success on social media relies on the use of high-quality imaging and messaging to direct your website's attention and traffic.
Instagram is by far one of the best converting eCommerce marketing trends since it allows you to post sharp photographs of products and extend the scope of your product beyond your purchasing page. Before ever entering your eCommerce store, users can view, connect with and share their product.
Social networking sites can support your eCommerce company with product advertisements to display several products, services or process photos or videos. This lets viewers find out about your brand and be inspired by it before they visit the shop.
For example, product tags in tweets, social feeds, shopping ads or calls to action "swipe-up." These social media strategies help you avoid friction in the purchase process and allow consumers to contact your products directly.
We will delve more into social media in the future, but remember to consider social media choices for your business audience and KPIs at a high level.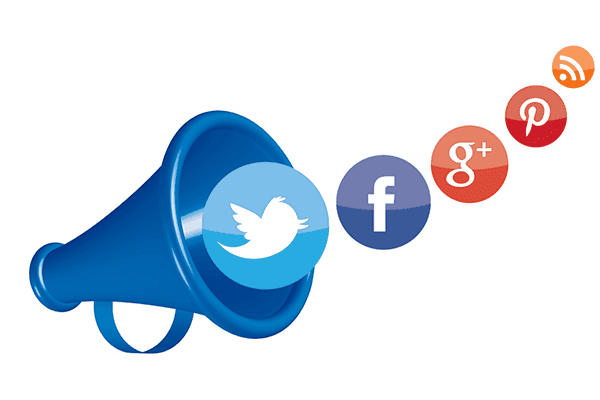 Know what your clients are asking
You are the right one to answer questions about your product if your audience asks. Therefore, one of eCommerce marketing tips is that if you hear the same question time and again, please build a FAQ page on your website and provide high volume, long-tail keyword search questions to get more users to your site.
In addition, the customers will be delighted by offering them a means to address their product or brand-relative questions, both authority and traffic — two essential components of eCommerce marketing tips creating a good eCommerce shop.
>> Read more: 11 eCommerce marketing plan example and tips for ecommerce startup
How to optimize your eCommerce marketing budget?
Proof of marketing returns and budgetary sufficiency are two of marketers' major challenges in all sectors, including eCommerce. To succeed in your marketing campaigns it is important that you apply the right eCommerce marketing budget template.
Set the right marketing objectives
The first step in maximizing your eCommerce marketing budget is to set your marketing plan to the right targets. This helps you to determine which marketing tactics to use and how your campaign's ROI can be measured. One of the most common objectives of eCommerce companies is to increase website traffic, increase customer loyalty and sales (get more repeat customers). You have to make your goals as specific and time-bound as possible. Set realistic goals, avoid wishful thinking and based on the current needs of your business.
Formulate a marketing strategy based on set objectives
Once your marketing strategy has strong insights into what you want to accomplish, it is time to complete your marketing content and platforms.
You can choose from a range of marketing techniques, including content marketing, PPC promotions, email marketing, marketing influencers and conventional publicity. For the eCommerce marketing campaign, you can use any or all of these techniques.
Once you have chosen to implement the strategies, list all of the marketing events you are planning for the year. This will allow you to assess the overall budget and expenditure of your eCommerce marketing company.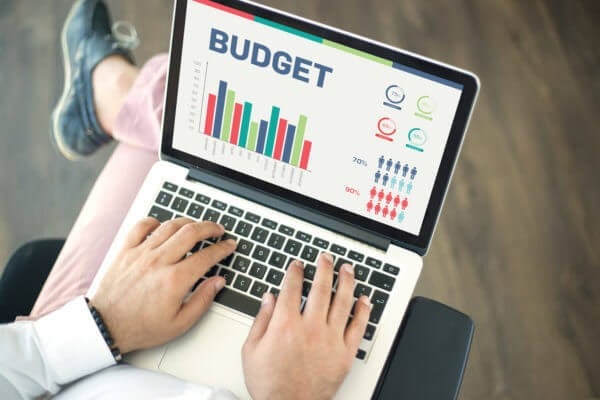 Allocate a budget for various marketing activities
To maximize your eCommerce marketing budget to reach optimum ROI, it's easier to adopt more sophisticated budgeting approaches, such as activity-based budgeting.
In this process, you can review the past ROI of all types of marketing activities and assign higher amounts for those with better ROI.
For example, if you had more returns from your influencer marketing campaign in your previous campaign than displayed ads, this year concentrate more on influencer marketing. That way, you can optimize the return on the marketing budget of your eCommerce by investing more in high returns and less in less reliable, obsolete methods.
Final words
It's a list of my best eCommerce marketing tips. There may be several other important items. But I think this is relevant on the basis of the data I have. This eCommerce marketing guide will help you to build a strong, reliable, and effective eCommerce marketing strategy in 2022.
To unlock more advanced items, look no further than our Magento development services. Our experienced developers and thorough support staff are ready to assist you in obtaining a competitive advantage in the eCommerce market. Don't miss out on this incredible opportunity – get started now!