With the rise of technology, digital transformation has become an inevitable trend that any businesses have to catch up with. While great digital transformation acceleration progress has been achieved — from hardware and infrastructure to revised work procedures and a optimize corporate culture — many businesses are still grappling with how to apply digitalization initiatives in a sustainable manner. It is hard for any company to accelerate digital transformation without understanding its resources, the actual requirements, and preparation for proper strategies. In this blog, Magenest will analyze and give you the best methods to accelerate digital transformation!
Why Should Businesses Accelerate Digital Transformation?
Businesses that enable to accelerate digital transformation often have an edge over other companies. Their procedures became more cost-effective and user-friendly than those of their competitors. Companies that had not yet accepted the new standards recognized they were slipping behind. While their digitized opponents were overcoming obstacles by speeding up, they were facing the danger of fresh game alterations.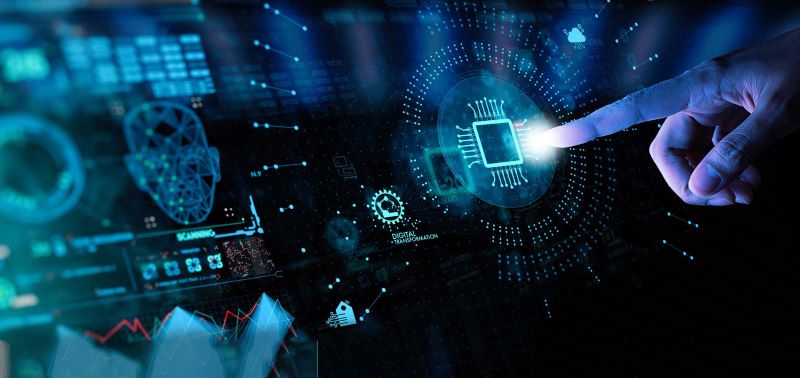 Many aspects of business, particularly consumer behaviour, are fast changing these days. The epidemic has heightened the situation, and corporate executives from a variety of industries have grasped the significance of speeding up their digital transformation. According to Cisco research, over 70% of small businesses are speeding up their digital transitions.
The fundamental rationale for why digital transformation must be accelerated is that a business must move quickly and adapt to changes to thrive in today's tough economy; otherwise, it will struggle to stay relevant, and rivals will seize the lead in the market. Businesses who are able to expedite digital services may discover that they may achieve massive growth in a short period of time.
The Digital Transformation Challenges to Overcome
Organizational culture and environment
One of the most difficult aspects of corporate change is overcoming cultural shortcomings. The most widespread misunderstanding among business owners is that digital transformation is only achievable if a company's tools and technology are upgraded.
The fact is that digital transformation is much more than simply technology. It also has to do with your company's capacity to respond to these developments. Even if you have a solid digital transformation plan in place, one of the most common digital transformation issues is regulating organization-wide change.
Failure to explain the value of digital transformation across the organization may result in employee resistance to change. Employees typically oppose change until they are informed of the true impact that the change will have on their work lives.
Lack of IT resources
Some of the main problems associated with digital transformation include poor resource management planning and a lack of IT resources. In terms of IT resources, a dearth of talent and a talent war are two obstacles to a successful digital transformation.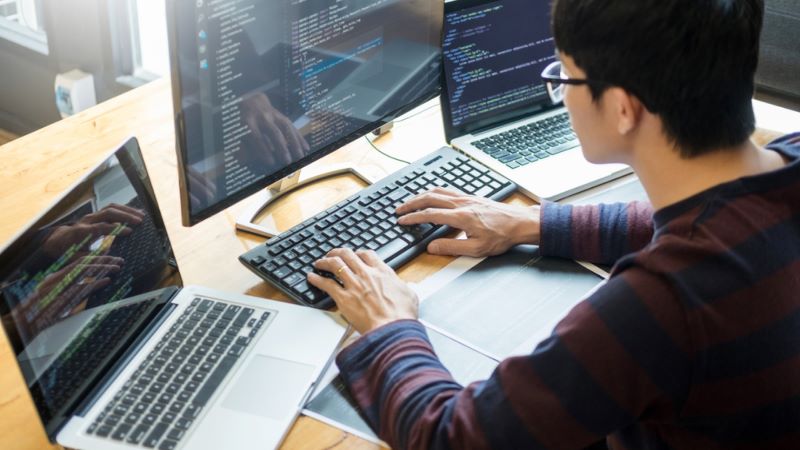 According to Capgemini, 77% of businesses see a lack of digital skills as a major roadblock to their digital transformation. There appears to be a digital labor deficit, and without them, you will never be able to overcome digital transformation issues. As a result, prior to commencing on a digital transformation path, it is critical to consider this obstacle seriously and overcome it.
Digital transformation budget
One of the most significant obstacles to the project's success is the lack of a capital strategy for the digital transformation process. For most business leaders, setting a restricted budget for developing successful digital transformation processes might be difficult.
To drive digital transformation, a company must invest in the proper technique as well as the necessary digital experience team to implement it.
As a result, the entire procedure necessitates a significant amount of cash, which may initially result in reduced earnings, but in the long term, this investment will be one of the most important factors in your company's success.
When it comes to digital transformation financing, the lack of budget transparency affects decision-making and compels executives to take a step back.
Security
Privacy and cybersecurity issues are a major hurdle for many commercial firms in data-sensitive sectors. That is correct. The majority of digital transformation projects entail moving away from on-premise solutions and merging all of a company's data into a single centralized system.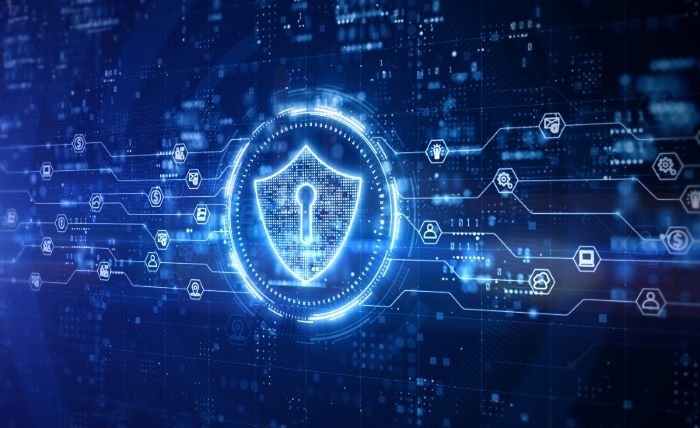 Naturally, this raises the risk of attackers stealing consumer information and corporate secrets. System weaknesses, bad installations, and unwary individuals can all be targets of online assaults. Make sure you have a plan in place to prevent these hazards from happening in the first place. Engage the services of a cybersecurity specialist to assist you in identifying security problems.
Lack of proper digital transformation strategy
Why are you opting for new digital solutions over old systems and manual processes? Do you have a plan (or a need) to develop advanced and complicated systems in your company? Are you prepared to move your present systems to new ones properly?
All of these questions should be addressed before starting on a digital transformation project. Without a set plan, there really is no such thing as a successful transformation project. Don't be misled by buzzwords and erroneous assumptions. Determine where your business may be enhanced, as well as which aspects of the corporation require upgrades, and begin there.
7 Tactics and Methods to Accelerate Digital Transformation
Prioritize digital solutions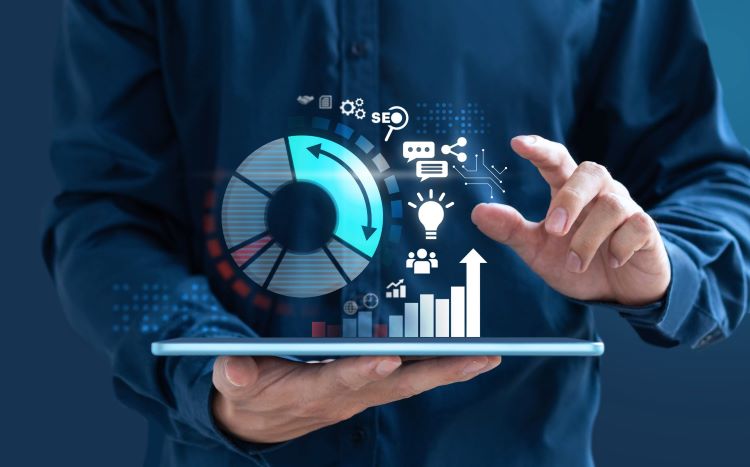 While the need for change is clear, getting it is difficult. CEOs are under pressure to prioritize digital solutions that fulfill immediate demands while also laying the groundwork for future innovation and competitive advantage. Changes in procedures and infrastructure, such as moving workloads to the cloud, installing artificial intelligence (AI) across the company, and reevaluating how, where, and by whom work is done, may be required. It can include altering network capabilities and building edge computing infrastructure for some. In an environment where diversity, equity, and inclusion are highly valued, such shifts may necessitate new, constantly growing labor capabilities.
Enabling agile business transformation
Businesses should stop trying to develop business while maintaining antiquated legacy systems on life support. This may lead to innovation stagnation and brand reputation deterioration. According to Deloitte, there are two approaches to agile business transformation:
Brownfield transformation: This strategy modernizes the company's portfolio in order to increase efficiency, improve customer experience, and increase market share. Shifting operating methods, partnering with third parties to upgrade technological capabilities, and developing new product management skills that make it simpler to access new markets are all examples of this.
Greenfield transformation: Brownfield optimization's digital skills also allow the company to swiftly bring an innovative or disruptive idea, product, or operating model to market. If brownfield improves the present, greenfield improves the company's future.
Plan for a virtual-first perspective 
Smart digital transformation can also pave the way for the virtualization of company infrastructure in the future. Leaders may evaluate where "physicality can become optional" and which technologies and cyber tactics are required to support a largely digital workplace and workforce by taking a virtual-first approach.
Businesses should consider which jobs necessitate a physical presence and how to employ technology to enable a more human-centered workforce. Besides, leaders have to plan for the way businesses access, curate, and engage talent and how management practices that line with their business strategy can encourage a virtual-first culture.
Execute data-driven improvement with cloud
Cloud capabilities enable organizations to move at the speed of their markets in today's chaotic and highly disruptive environment. Migrating to the cloud may result in increased standardization, automation, and scalability, as well as increased agility in operations. The cloud is not an outsourced data center, but rather a scalable business platform. Digital transformation not only keeps an organization up to date with today's technology but also makes it much easier to add new capabilities to its tech stack. 
For example, frameworks and data of AI and machine learning have been moved to the cloud data centers. The cloud's real worth lies not just in its efficiency, but also in its ability to boost creativity and flexibility. With a security-by-design strategy, security may become a competitive differentiator in and of itself. Indeed, one of the cloud's major selling features is security, which is one of the reasons why more firms are shifting their systems online.
Automate decision-making
According to Deloitte's global automation study, 73% of CEOs said they are seeking intelligent automation for their organization, up from 58% in 2019. Businesses may access additional AI capabilities in the cloud and use them to enhance customer management and product innovation as leaders—and workforces—become comfier with a level of automated efficiency. Customer modeling, for example, is now included in many top customer relationship management solutions, and it can anticipate and identify individuals who are most likely to depart.
With AI capabilities, for example, the ERP system updates and synchronizes all the data about customers, inventory, finances., etc into only one system. Businesses can figure out their purchase habits with precise customer data, analyze the buying behavior and gain insights into the products that are high in demand.
Focus on product and service innovation
Organizations may leverage digital transformation to magnify their product and service innovation strategy, whether they adopt a leader or fast-follower model. Cloud computing can provide power and flexibility that can be swiftly scaled up to assist R&D. Teams can enhance discovery, modeling, and prediction using data analytics and AI, allowing for quick prototyping and testing while minimizing risk.
Leaders can enhance customer experience and grow market share with innovation while expanding R&D activities to partners and customers by using shared platforms, data, and marketplaces. And a business may use shared knowledge and data insights to promote performance and innovation throughout the whole value chain in a business ecosystem.
Become an accelerator in your ecosystems
Even if a company becomes more nimble, robust, and inventive, partners can still cause friction and instability in an era of ecosystem connections. Your company might be causing tension among partners. Businesses that are further along in their digital transformations have the opportunity to act as ecosystem accelerators by adopting standardized architectures and cloud solutions that promote common services, APIs, reusability, and extensibility, allowing for greater co-creation of performance and innovation.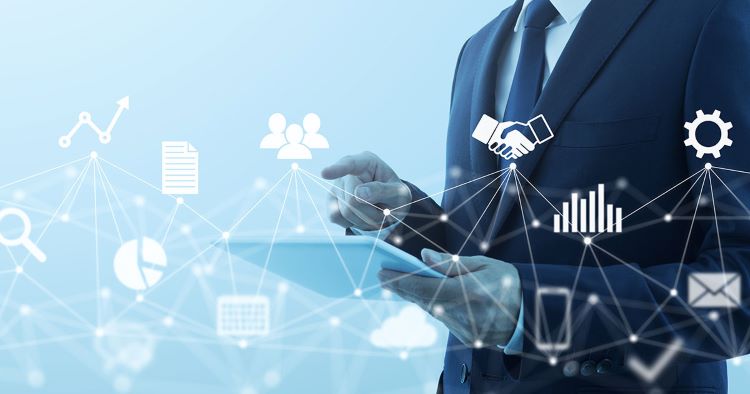 We've seen large operations and business support providers decompose their technology stacks so that customers may benefit from continuous integration and delivery of new capabilities. Similarly, large retailers are encouraging their suppliers to switch to digital systems that allow for more efficient supply chains, invoice processing, and payment processing. This may also support deeper digital transformation by making it simpler to share data and information across the ecosystem, allowing for new insights and innovations throughout the value chain.
Conclusion
We have seen businesses' outstanding ability to respond quickly, innovate, and adapt to fast-moving changes in the market and environment. There are a variety of challenges for organizations, however, businesses have great opportunities to find out the proper technological application and accelerate digital transformation to overcome obstacles and become the preeminent organization. The thing that any business leaders need is an appropriate long-term strategy to help them speed up their digital transformation journey!
As a preeminent one-stop digital solution provider, Magenest has seasoned experience in consulting and accomplishing diverse projects relating to digital transformation. If you want to read more about digital transformation, just subscribe Magenest! We ensure to give you the precise knowledge about technology helping you accelerate digital transformation.