eCommerce marketing is very advantageous so that people can know your online store quickly. Try to learn about eCommerce marketing basics and implement creative ideas that will help your website improve in terms of traffic and conversions day by day.
So, what is eCommerce marketing?
It's an activity that gives you a future source of traffic. Soon, these numbers will be converted into sales and loyal customers.
However, do not rush to rejoice.
It can be a lifeline for many businesses playing in the middle of the water, but not everyone can fit into that buoy. eCommerce marketing is a pretty broad field, and there are hundreds of ways you can do it. It can be difficult to choose the right eCommerce marketing techniques even when you have a strategy in place.
The eCommerce market is increasingly diverse and competitive. It is important that you approach marketing strategies for eCommerce in line with the development of market algorithms to both successfully convert and win the highest return on ad spend.
If you are someone who is looking for a complete understanding of what is eCommerce marketing as well as eCommerce tools, tactics, and unique ideas to build your website, don't go anywhere. Our guide will help you discover them.
Let's dive right in!
What is eCommerce Marketing?
About eCommerce marketing definition, it is a way in which you use ideas, promotional tactics, and advertising campaigns to drive customer awareness and action toward a company's brand, products, or services electronically. They can be conceived and implemented by the company's marketing department or by an agency specializing in eCommerce marketing.
In the past 6 years, how has eCommerce marketing changed?
If, before, you were only familiar with the concepts of Facebook Ads or Google Ads, now, people are starting to increase the density of ads on eCommerce marketplaces like eBay or Amazon. Not only that, but the change in online shopping habits of global users has also driven many changes in eCommerce marketing over the years, such as: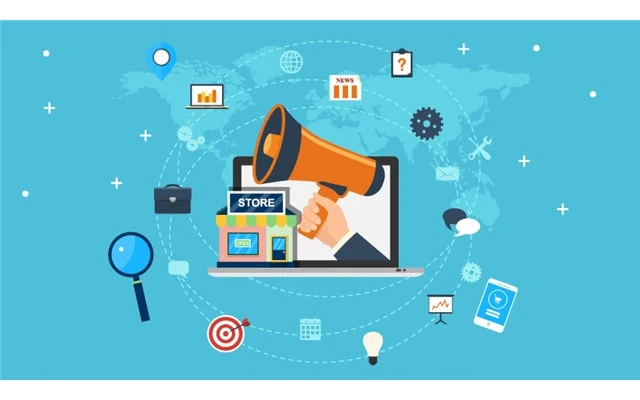 The concept of Google Adwords has been changed to Google Ads.
As a new CPA option, users can now pay for conversions on Google Ads rather than advertisements.
Video ads are trending more than ever, expected to account for 80% of online commercial content next year.
Amazon becomes the main online advertising market; Facebook follows but is also threatened by Google.
Desktops are leading the market in the US and the UK despite the constant growth of mobile browsing.
More than 90% of influencer marketing campaigns on the internet take place in the Instagram app.
In 2018, the number of Purchase abandonment was recorded to increase by 75.4%, and there is no sign of stopping.
The roles of eCommerce marketing
You are now wondering: Can I attract customers based on the quality of my products and services?
Absolutely. But unfortunately, it's only half of it.
You're not the only one who thinks like that. Many start-ups have dreamed of leading the market with the idea of ​​​​specialized and great-value-for-money products, but they quickly failed. It's not because customers didn't accept those products or because they were beaten by other competitors.
That's because customers didn't know about them. Or not know enough.
There are two aspects that we are talking about here.
Firstly, even if you have an effective sales channel, customers don't come naturally. If you don't build your eCommerce marketing plan, your customers won't have brand awareness, and, of course, your sales will be zero.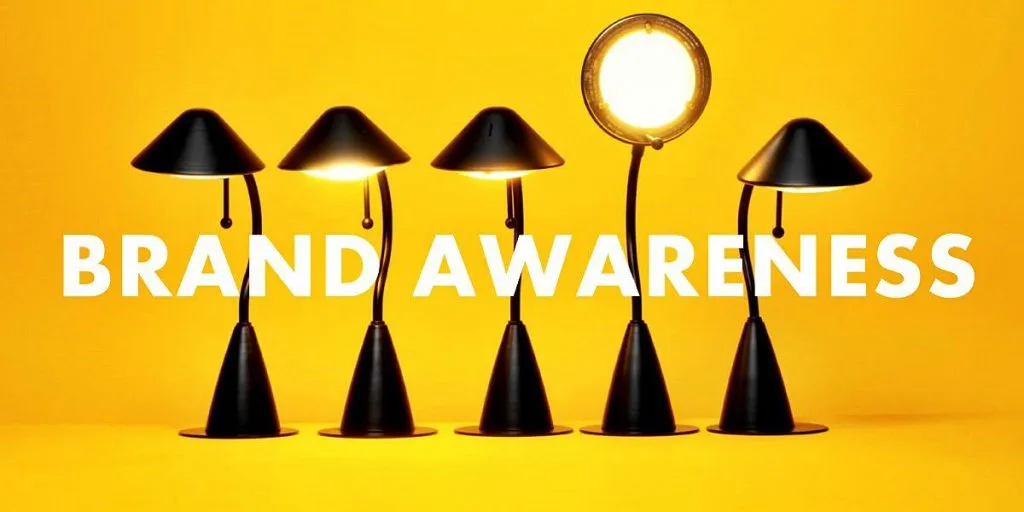 Second, your eCommerce marketing strategies must serve a long-term purpose. They must be planned and executed closely to deliver consistent and sustainable growth, not just temporary.
Why should that be?
eCommerce is a very competitive field, with accelerated growth and significant new entrants after the pandemic. You can create an initial buzz, but if customers don't feel the goodwill or presence of your brand for a while, they will easily be tempted by other names. Customers today are very demanding in product selection, and their criteria are much more than product quality. That's called the importance of marketing strategies for eCommerce in customer retention.
As you can see, the roles and practices of eCommerce marketing are numerous. But they all focus on the main purpose of converting traffic into regular sales.
Challenges from eCommerce marketing
So, what is eCommerce marketing challenge? The cost of eCommerce marketing has never been small. It includes various channels and tactics, such as social media advertising, SEO, email marketing, affiliate marketing, influencer marketing, content marketing, and local marketing. The biggest challenge here is making sure you don't exceed your budget. That is, the amount you get from each customer (Customer Lifetime Value) will always be greater than the amount you spend to get the customer (Cost per Acquisition).
Therefore, the best way is to use eCommerce marketing metrics to research, select, and combine eCommerce marketing types that are suitable for your audience of users who are searching for similar products to focus on attracting them. In addition, you should not ignore people who are intending to seek them by actively using several outbound strategies.
5 Typical eCommerce marketing goals
Now that you've known about eCommerce marketing definition, let's find out what are the typical goals you can set for your eCommerce marketing campaign.
Increase traffic
If you're doing everything you can, but you're not driving traffic to your website, or your visitors aren't buying products, then your eCommerce marketing strategies aren't doing right.
Expand your email list
Besides attracting potential customers to visit your online store, encouraging them to sign up for an account with their email addresses will help you turn them into loyal customers in the future.
Personalize customer experience
When customers see a personalized ad, they will feel interested, and their rate of interaction with the store will increase. Therefore, in eCommerce marketing, personalizing the customer experience is indeed a crucial goal. By tailoring advertisements and interactions to individual customers, businesses can foster a sense of relevance and engagement.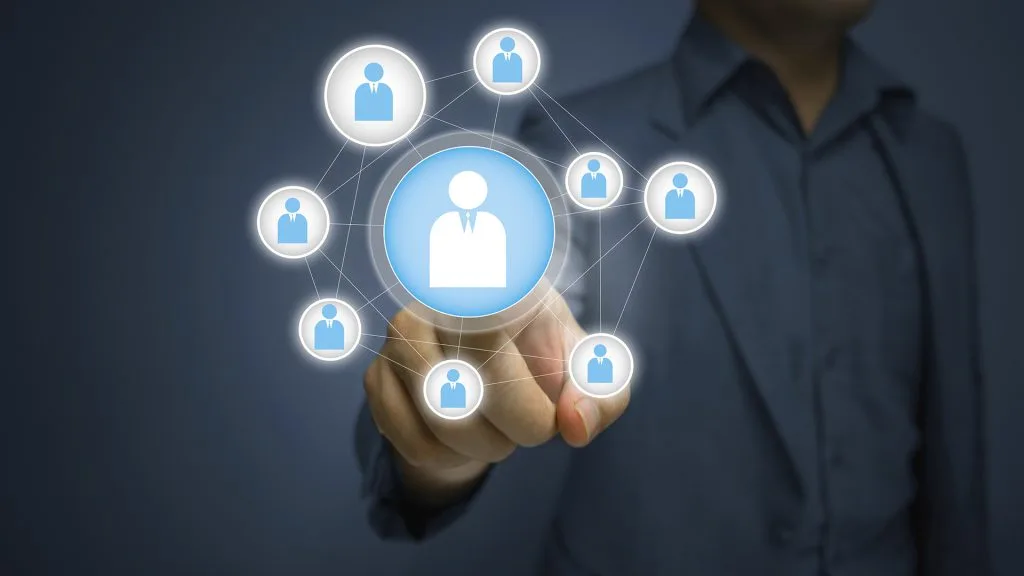 More than that, creating relevant and engaging experiences for customers will help a company to boost sales, foster customer loyalty, maximize customer value, and generate positive word-of-mouth for long-term success in eCommerce.
Make your website responsive
Ads on the website always need to be displayed well on all devices, especially mobile phones. It will help you reach customers anywhere, anytime.
Increase sales
This is the ultimate and most important purpose of eCommerce marketing. So, besides the eCommerce marketing goals above, find out the eCommerce marketing activities that lead to customers' shopping carts.
Using some relevant eCommerce marketing metrics, such as email click-through rate, sales conversion rates, abandonment, customer lifetime value, etc., will also help you to gauge your website's performance. From that, you can get on the right track faster to these eCommerce marketing goals.
eCommerce marketing channels
Social media advertising
One of the prominent eCommerce marketing channels is social media advertising. Social networking sites like Facebook, Instagram, and TikTok are where your potential customers interact the most. More than that, social media advertising is a powerful eCommerce marketing channel that offers targeted reach, visual appeal, influencer collaborations, retargeting opportunities, social shopping features, and robust analytics.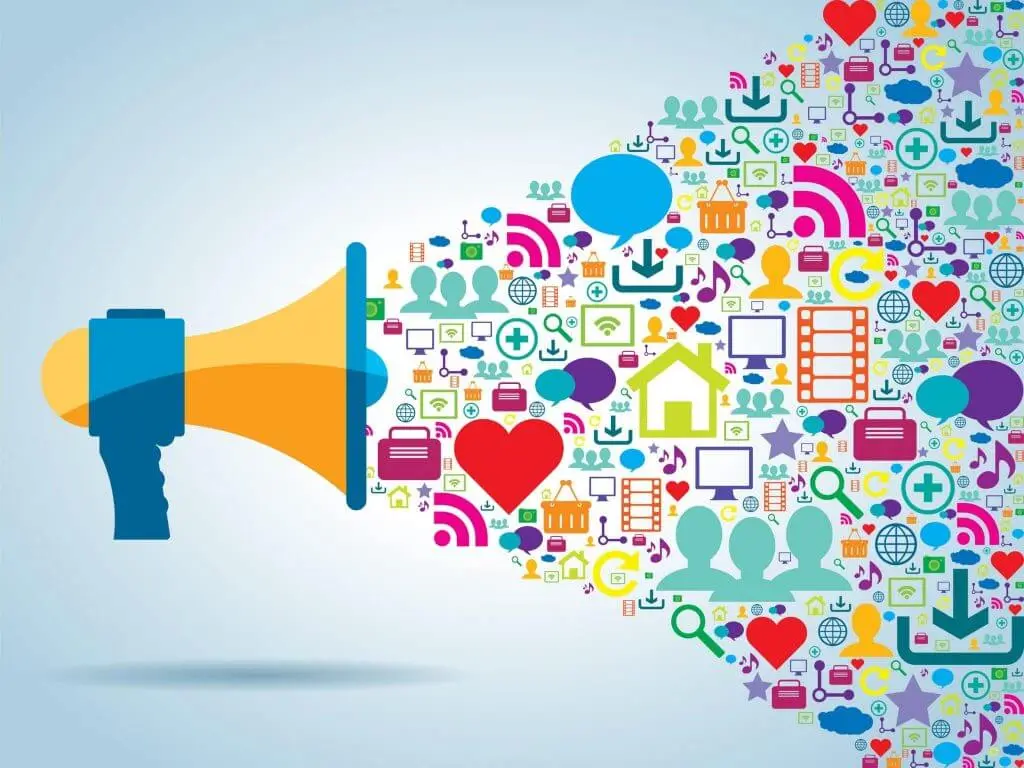 That's why many businesses take advantage of them to implement their eCommerce marketing plans, create content that customers care about, run ads, or create stores. By effectively leveraging social media platforms, eCommerce businesses can connect with their target audience, drive brand awareness, and generate sales.
Content marketing
eCommerce content marketing has many different forms, such as text, images, or videos. They all serve the purpose of attracting users to visit your website. At the same time, good and optimized content will help the website improve its ranking on search engines. You can create content on product pages, blogs, or eCommerce marketing channels like YouTube, etc.
Search engine marketing
As we said before, it is also a form of eCommerce marketing that displays links to your website so that potential customers can find them on search engines like Google. To be able to use it effectively, increase your knowledge of the Google ranking algorithm and paid advertising.
Email marketing
Email marketing has been around for a long time, but it is still useful. For eCommerce marketing, in particular, you can integrate it into your online store so that it will be implemented automatically.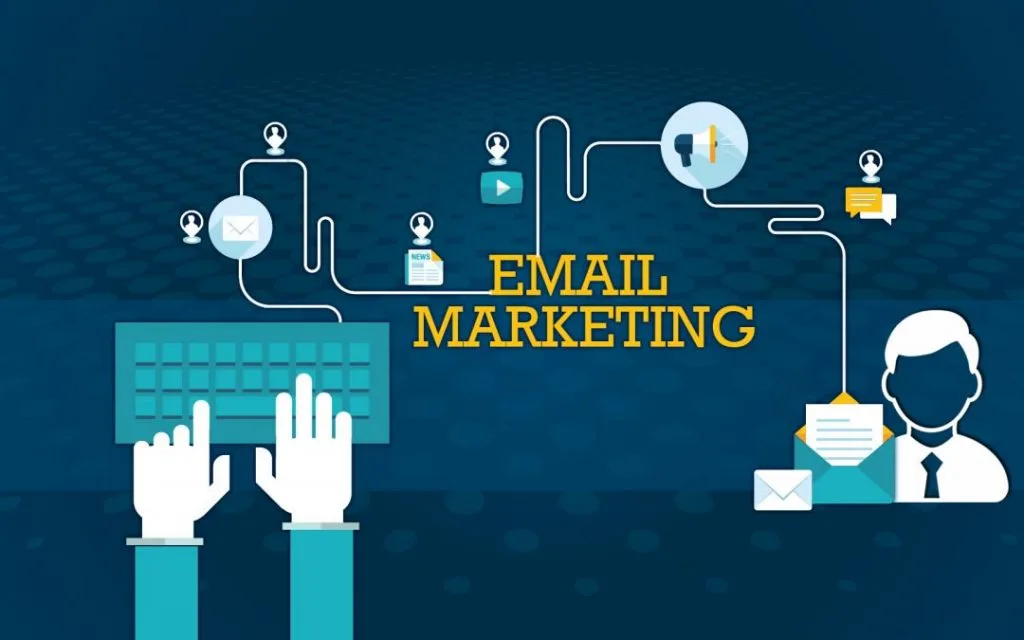 At the same time, do not forget to personalize the email so that customers do not feel it is just spam and delete it.
Influencer marketing
Although this term is new, it has been widely used in recent years. This type of eCommerce marketing means you focus on social media celebrities or influencers. This is a quick way to get users to know about your brand, but look out for those using fake followers or subscriptions.
Affiliate marketing
You should combine with eCommerce sites as potential candidates for your affiliate marketing strategy. They will drive customer traffic to your store through old-fashioned yet effective marketing tactics like content marketing, paid advertisement, and other means.
Local marketing
If your potential customers are concentrated in your location, you should not ignore this tactic. It will help you increase your chances of reaching them many times over. For example, you can encourage that group of customers to make a purchase by offering free shipping to places within a 3km radius.
10 eCommerce marketing techniques
Upsell your products
Adding value to each order is a more effective way to increase sales than attracting new customers. Sometimes, buyers don't choose higher-end products not because they don't need them, but because they don't know them.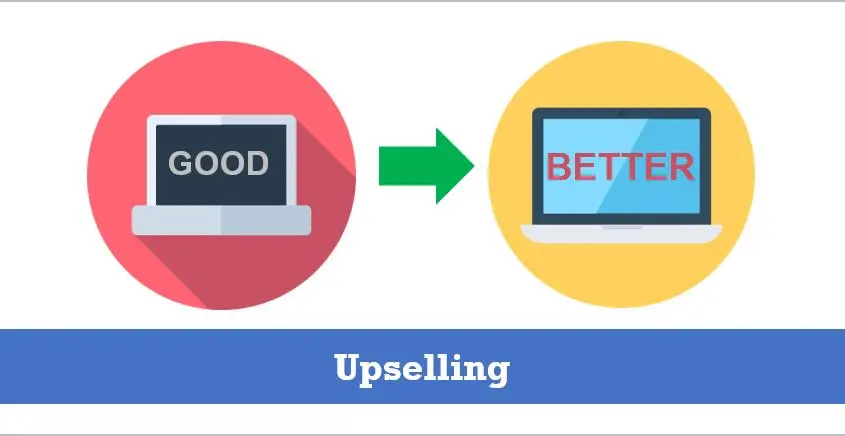 Make sure they fit their initial needs, and the value difference isn't too big.
Make use of Instagram
Instagram is one of the fastest-growing apps with lots of support for eCommerce marketing to increase engagement for your posts. The target audience is diverse but still mainly young customers.
Decrease abandoned carts
More than half of the shopping carts are abandoned. That is a sad number. However, if you want your website to stay on the rest of that pie chart, use an email recovery campaign to convince them to return to their carts and complete the transaction.
Launch a Facebook store
Starting a Facebook store is not too complicated, and the density of users using this application is very large. Also, it can be integrated with many eCommerce stores for you to track and manage easily.
Attract more email subscribers
Email marketing has a very low cost but directly generates 24% of revenue for businesses, according to Forrester Research. Nevertheless, whether it's a newsletter or a promotion, don't forget to personalize the content you'll send to your customers to reduce ignorance.
Improve your email campaigns
Moving on, increase it on the following occasions:
Welcome after a customer completes the order.
Send promotions and personal gifts.
Instruct customers on how to register to receive discounts and more.
Run campaigns on holidays.
Thank regular customers.
Suggest customer feedback when an order is canceled.
Send wishlist reminder emails
Similar to the email recovery campaign, the wishlist reminder email will encourage customers to return to the products they intended to buy, helping to minimize their regrets for accidentally missing them.
Make it easy for your customers
In fact, it is easy for customers to ignore a brand if its website design is poor, the information provided is incomplete, or the page load speed is slow. Then the ads on the website will also lose their advantage. Fortunately, eCommerce platforms have a ton of great themes for you to enhance your online store.
Use live chat
Live chat is a smart way for you to increase interaction with customers, thereby improving their experience, especially when customers have complaints that need to be resolved immediately. This is also a way for you to enhance your image in the eyes of users.
Anticipate future sales
Assessing market demand is a way for you to increase your profit compared to the cost of upcoming items. To do that, you can use keyword research, social media trends, or geographic validation, etc.
Some other eCommerce marketing basics
Product recommendations
Occasionally, when you click on a product page to view information about that product, you'll see at the bottom of the page a string of similar products or items to associate with the product you're viewing. Those are called product recommendations.
Encouraging customers to share experiences on social networks is also a way businesses often use to advertise their brands and products.
Product reviews
Most customers will look through product reviews before deciding to buy it. Therefore, sales websites will often have a review section to increase credibility with new customers.
M-Commerce
If you often shop online using a mobile device, then you are a customer of mobile commerce – M-commerce.
F-Commerce
What about F-Commerce? It's simply a business using Facebook commerce that provides links to its store through posts on the app.
eCommerce marketing examples
In the history of eCommerce marketing, we have seen many eCommerce marketing examples with great results. However, to talk about the outstanding campaign of new entrants, it would be remiss to ignore Dollar Shave Club.
It made great use of video marketing to attract customers for itself. Above all, it understood who its target audience was, what it should provide, and how. It then immediately established the brand identity by offering a comedic and fun video that quickly went viral. As a result, in just 2 days, the brand attracted more than 12,000 customers. The number of views of that video is now over 26 million.
To conclude
There are hundreds of results every time you search for eCommerce marketing definition and its tactics, while the right marketing plan is limited. Through this article, we have gone through a comprehensive answer to the question of what is eCommerce marketing, therefore helping you to develop the appropriate marketing plan for your businesses. This can be a daunting task, however, don't be discouraged because your eCommerce business only thrives when you are able to increase customer awareness of your brand through eCommerce marketing. If you have any further questions about it, feel free to reach out to us. Magenest's team of experts is always here to help.