Choosing the best eCommerce platform for wholesale can be a daunting task when there are so many choices available. In this post, we will explain some of the criteria you should consider while making your decision. We will also provide a few suggestions for platforms that might work well for wholesalers.
What is a wholesale eCommerce platform?
An online site that makes wholesale buying possible is known as a wholesale eCommerce platform or B2B wholesale platform that offers a full digital storefront for your wholesale firm. A variety of additional capabilities, including blogging platforms, marketing tools, and other connectors, are available in these and will help your company.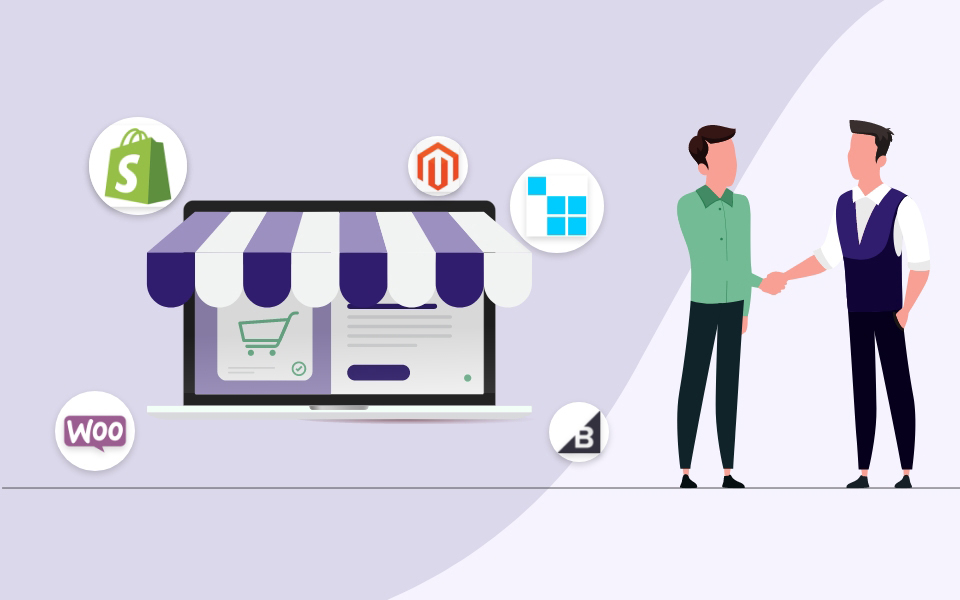 Utilizing one of these platforms, the majority of firms operate and build an entire ecosystem. These platforms enable you to include additional plugins that improve a store's core functionalities. These platforms' best feature is their ability to accommodate any kind of integration.
Why wholesalers need an eCommerce platform
Obviously, selling to people is at the core of both business-to-business and business-to-customer models. Both B2B and B2C models require simple and efficient online platforms to support their online sales.
At the same time, it can be challenging to guarantee since wholesalers frequently stay far from their clients. Furthermore, these markets are frequently difficult to access. As an illustration, many US-based businesses source from China or Indonesia. It is difficult for such nations to gain entry into the wholesaler market.
When they might not come to your location to pick up the items, how are you going to stay in touch with them? When this happens, an open market is helpful. These platforms make it easier for you to communicate with customers.

Aids in finding new customers
The online platform's mediator is very beneficial in ensuring that sellers and customers can communicate with one another. Therefore, the purpose of online wholesaler platforms is to give producers a way to connect with their customers, also known as distributors. With the help of internet platforms for wholesaling, it is simpler to identify suitable suppliers, negotiate a price, and settle the agreements with a few mouse clicks.
Assists in the location of customers
The ability to find distributors and have their information at your fingertips is the biggest advantage of the wholesaler platform. Naturally, since the reach is wider, this increases sales and the number of clients.
As a result, multi-channel sales are implemented and the brand is more quickly established on the market. Furthermore, by using online platforms, wholesalers can gather information about potential clients and better understand their target market.
Helps to analyze competitors
Additionally, using an internet platform makes it simpler to assess possible rivals and determine their competitive advantages. With the help of internet platforms, producers will primarily get in touch with their distributors directly, ensuring direct client engagement and increasing the likelihood of useful feedback.
All of these eliminate a lot of the extra expenses, which lowers costs for both producers and consumers. The opportunity to sell and engage clients around the clock, especially during holidays that are different in different countries and the elimination of wasteful fees are two more fantastic things about wholesaling platforms. This boosts funding and marketing and promotion opportunities.
Required features for eCommerce platform when doing wholesale businesses
It's never simple to find the best eCommerce platform for wholesale, and you'll run into a lot of problems along the route, like having too many options to choose from depending on the clients you have or wish to have. Hopefully, the suggestions and details listed below may aid you in making this choice.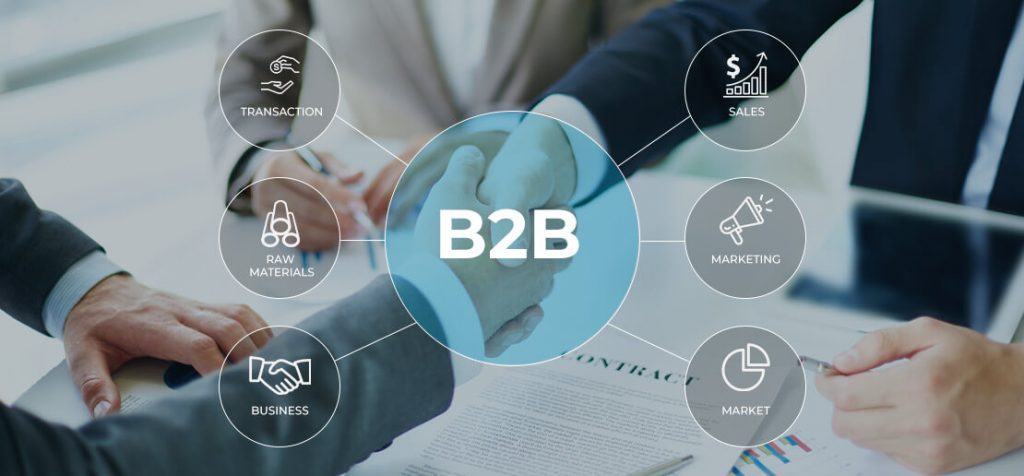 Data synchronization
There are numerous distribution routes available to wholesalers. As a result, there is a ton of data to manage. Data from various channels must be synchronized in order to make the process simpler, and the best eCommerce platform for wholesale is well designed to do this.
The usage of wholesaler platforms makes it easier for wholesalers to save all the data from various devices and channels, including information on how consumers do research, select goods-services, and get in touch with sales representatives.
Third-party integration
A B2B eCommerce website is merely one of many critical ingredients for good sales, which require many different elements. It's crucial to have pre-sale elements for many other sections, such as advertisements, content, and research, from outside sources.
Moreover, a lot of B2B eCommerce websites offer their clients a post-sale experience, which may be efficient for both greater sales and the gathering of sales-related data. Your eCommerce B2B website must have some capabilities to integrate with other platforms in order to effectively handle all of this.
Content marketing features
Because it aims to raise awareness and engage consumers, content marketing is crucial for both B2B and B2C sales. Search engines always value content, and as a result, pages with original online content appear higher in search engine results. Always remember to optimize your meta tags: meta keywords, titles, and descriptions as they assist advertise products to customers and retailers.
Customer support
Communication is always crucial, and it is particularly significant when it comes to sales. Sales quickly decline when there are communication breakdowns between a representative and consumers. Many experts believe the conversion rate of a business is too low because they do not respond to clients within the first five minutes.
Given that sales are frequently driven by emotional impulses, following up with your consumers after a while may cause them to rethink their purchase. Online chat is one of the quick fixes for customer support. Therefore, it is great if the B2B platform guarantees the online chat option.
Mobile version of B2B eCommerce site
Nowadays, everyone owns a mobile device, making the idea of dedicating to a mobile frontend version of your eCommerce websites a need for the business. In order to cut down on development time and maximize the efficiency of the development, management, and sales processes, it is crucial to have the mobile version integrated with your wholesaling platform. Therefore, the wholesaling platform that you select should ideally come with a mobile app.
Best eCommerce Platform for Wholesale Business
Are you trying to find the top wholesale eCommerce solutions to create the most ideal B2B website ever? To get the best one for your store, make sure to look at the top 10 listed below.
Magento
The open-source eCommerce platform Magento 2 was developed in response to the popularity of Magento 1. It offers a variety of options for small and medium-sized enterprises as well as huge corporations.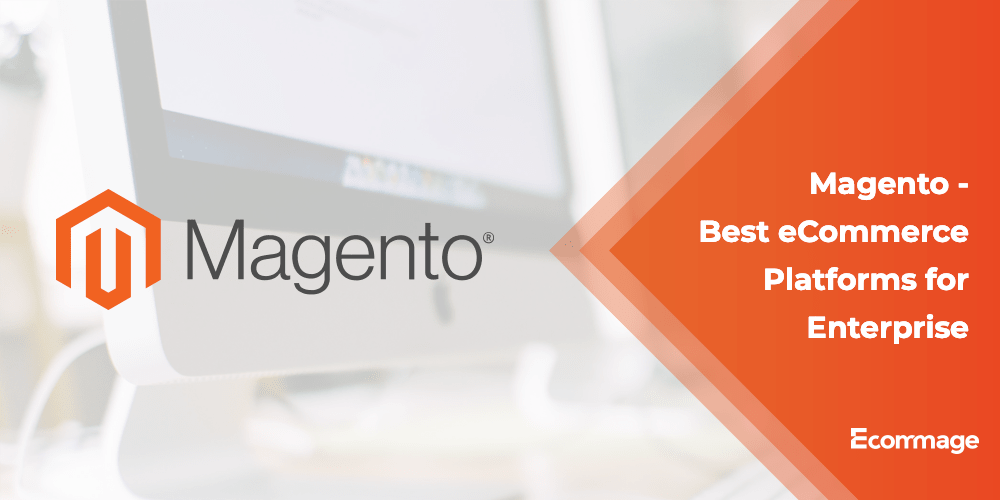 Magento 2 is an open-source platform that is totally free and has a ton of helpful features for businesses. The software features a straightforward interface and enables you to develop and arrange content on your wholesale eCommerce websites without any coding skills.
However, Magento 2 Commerce is the recommended edition for many enterprises and big corporations to experience the best B2B-experience features ever. Numerous useful sales and marketing options make it easier to customize your online store.
Shopify
Shopify has surpassed all other eCommerce platforms in popularity. This is due to the fact that Shopify is so straightforward but so powerful, and logical. Shopify is the ideal eCommerce solution that can go live immediately, regardless of whether you're a tiny store owner or a mid-sized business manager.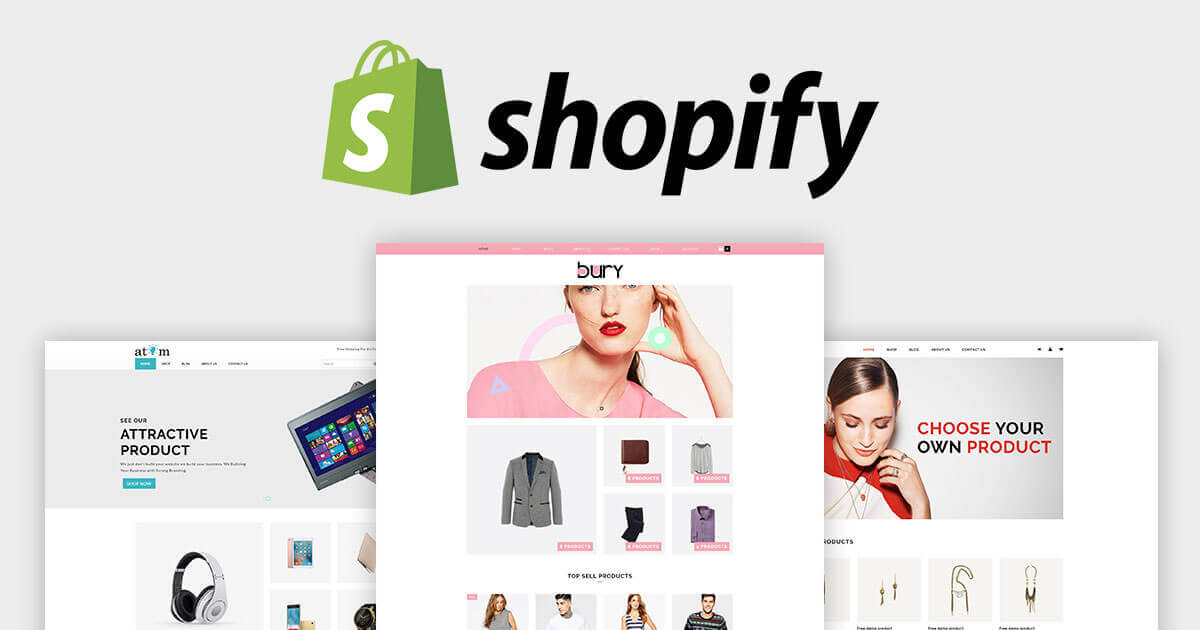 Shopify also has a large collection of plugins that add a wide range of useful features to improve sales functionality. Additionally, this platform enables you to advertise your goods more effectively on Facebook, Google Smart Shopping, and email systems.
BigCommerce
BigCommerce is one of the best eCommerce platforms for wholesale because of the premier eCommerce platform built with cloud storage, BigCommerce has PCI set up to ensure your vital information is kept safe.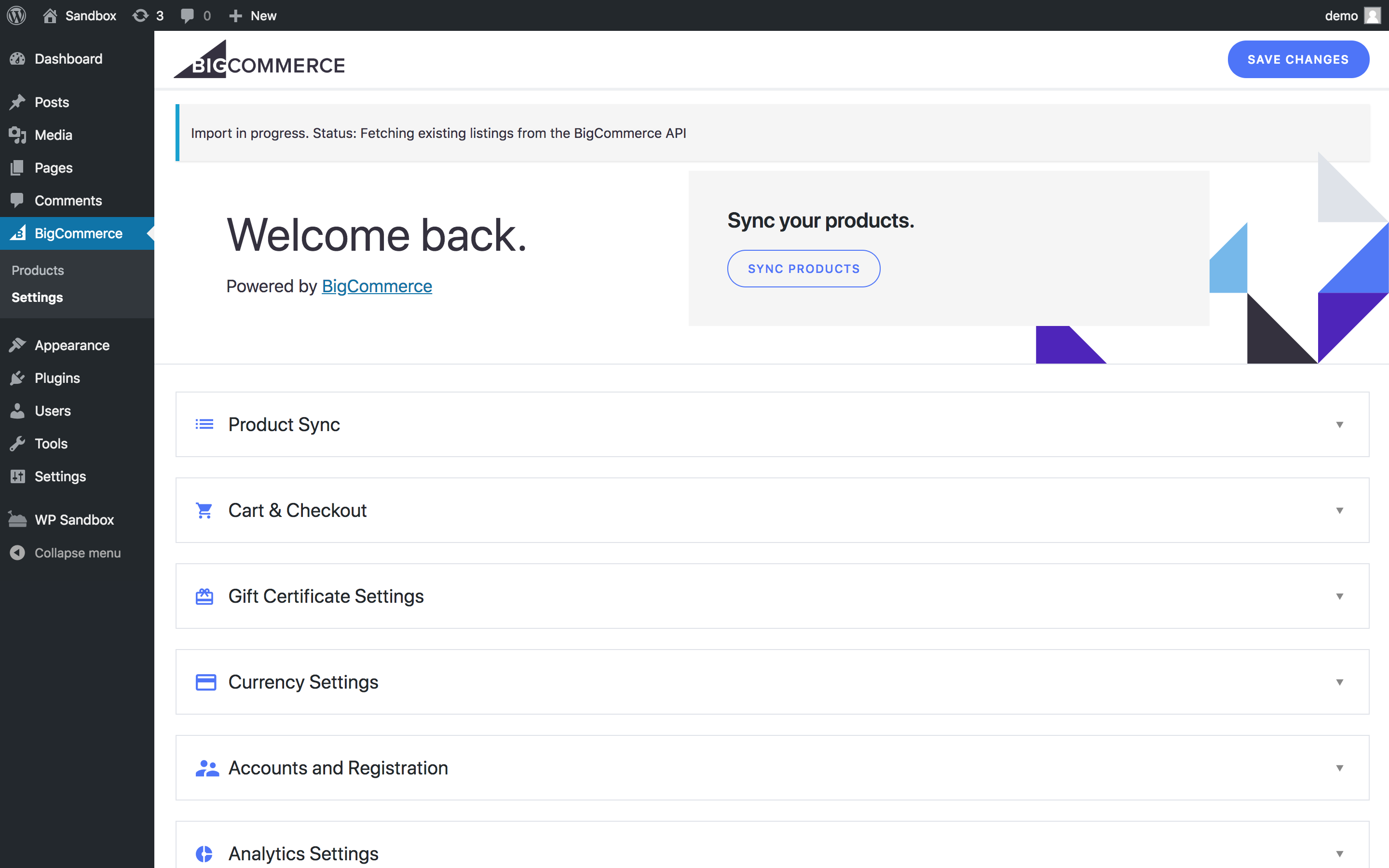 BigCommerce provides a huge variety of features and designs thanks to its vast collection of plugins and tools. You have easier website maintenance options thanks to the API integration of third-party applications. For the best user experience, the user interface is also customizable.
3DCart
The user experience has been enhanced on the 3DCart eCommerce platform. 3DCart is a feasible option for small and medium-sized B2B firms with its straightforward but equally effective interface in optimization.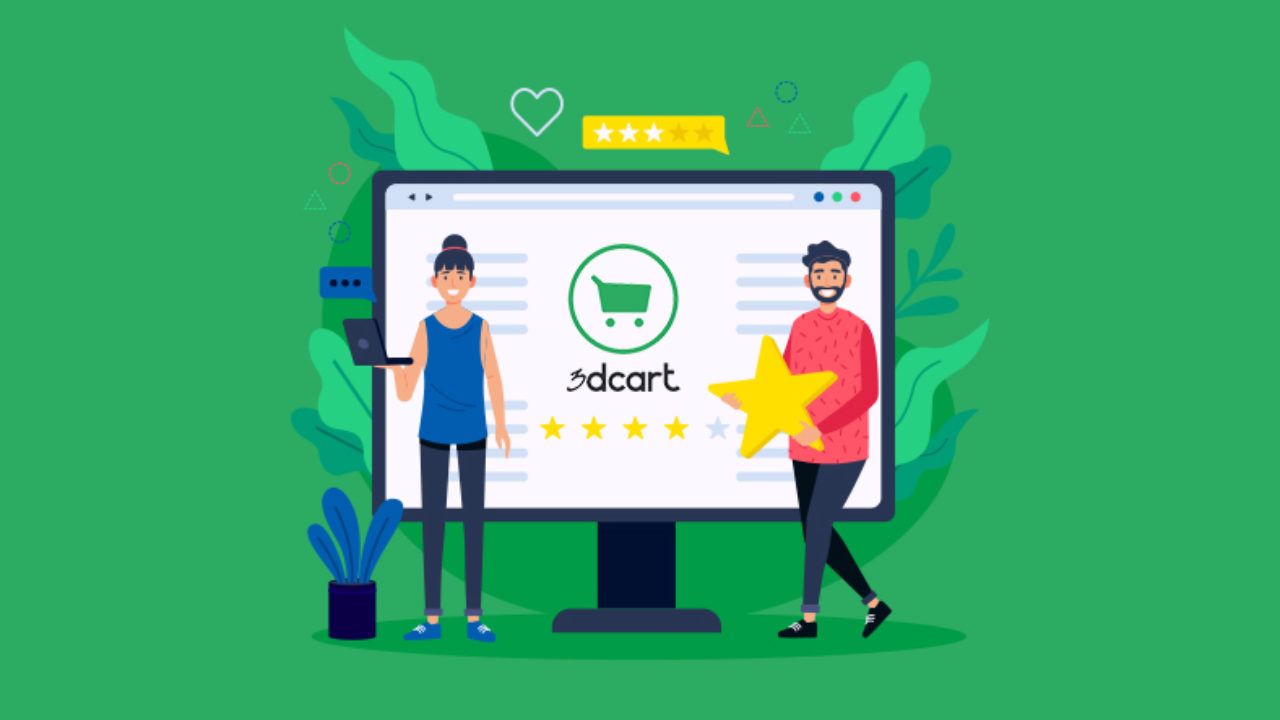 To ensure responsive and reliable performance on mobile devices, 3DCart offers a number of different templates for optimization. The 3DCart theme store has a wide range of designs that are appropriate for numerous eCommerce businesses.
You can immediately access and change the website's HTML and CSS files through 3DCart if you wish to further edit and optimize the website's display.
PrestaShop
PrestaShop has plenty of simple-to-use capabilities for customizing your store, all of which come with a simple, user-friendly interface. Additionally, the PrestaShop platform's payment functionality is quite adaptable and supports a wide range of payment choices.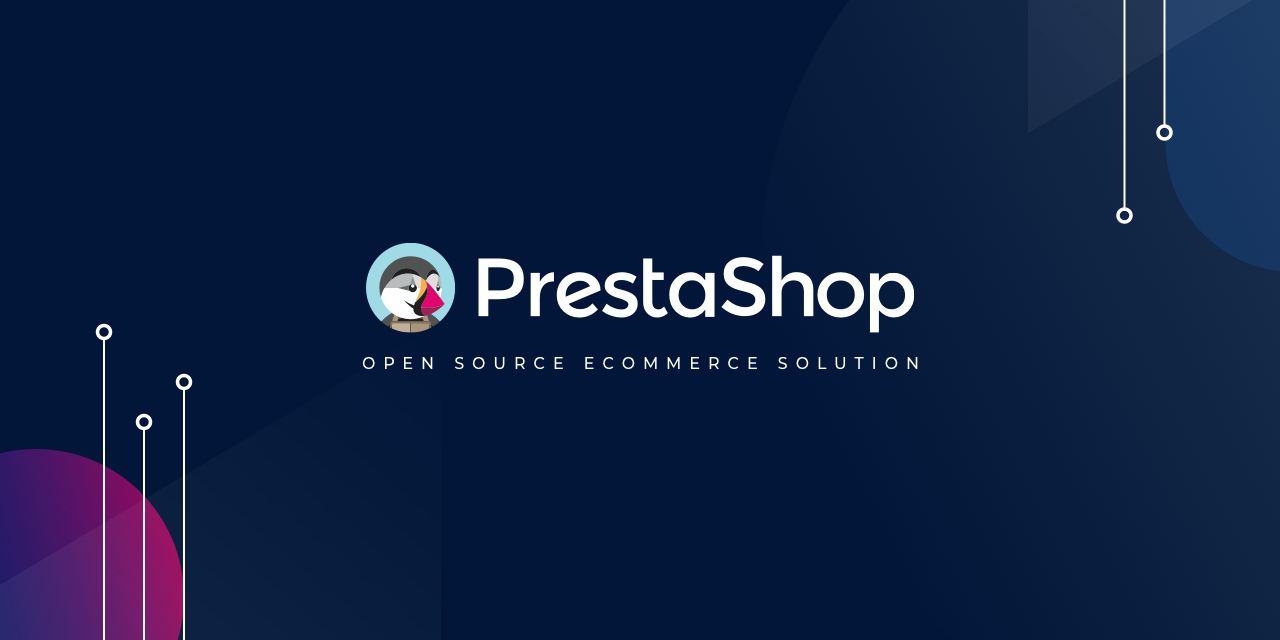 It's also important to note PrestaShop's affordability. This platform, which targets small B2B companies, is totally free and simple to use. The addon marketplace system is also sufficiently varied to satisfy the needs of the users.
SuitCommerce
SuiteCommerce serves as a centralized platform for order management systems and is targeted at B2B clients seeking a comprehensive order processing solution. With its cloud storage platform, Netsuite SuitCommerce pushes wholesalers to use an omnichannel sales strategy more frequently.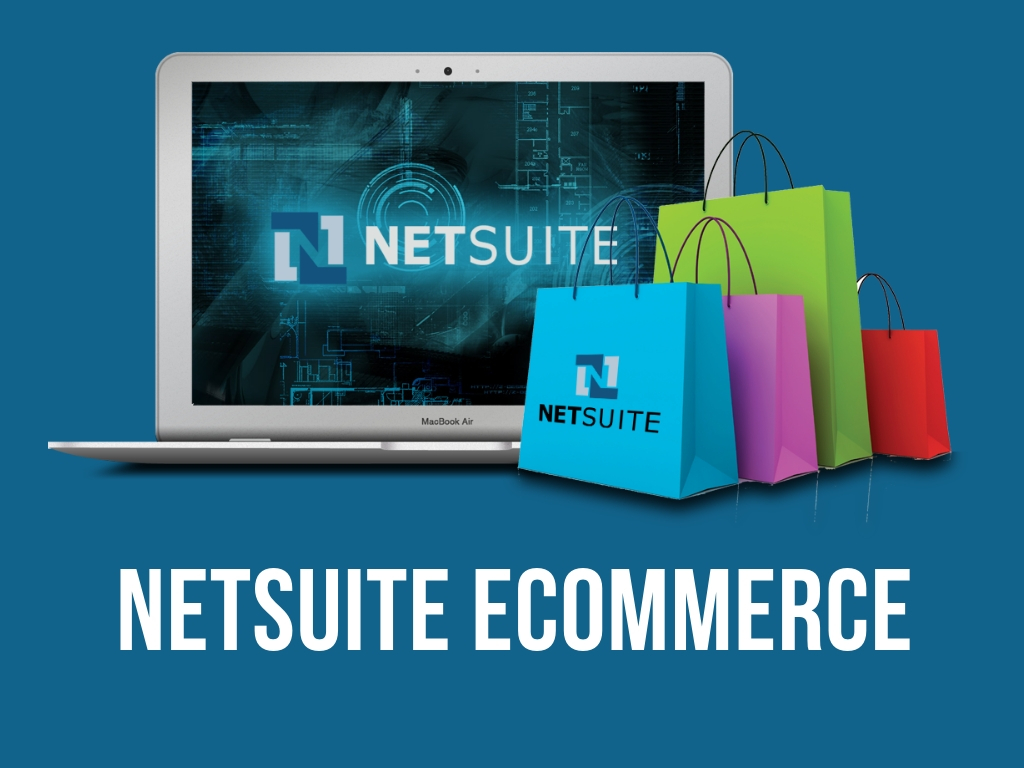 Data synchronization through point-of-sale systems and cloud storage is advantageous for companies with offline storefronts as well. Marketing, sales, order monitoring, fulfillment, and inventory management are consequently more transparent and effective.
XCart
XCart is one of the best eCommerce platform for wholesalers with much experience. The platform, created by a group of eCommerce experts, provides up to 1000+ applications with a variety of useful features, more than 120 possibilities for payment methods, and 150+ functions to support order management.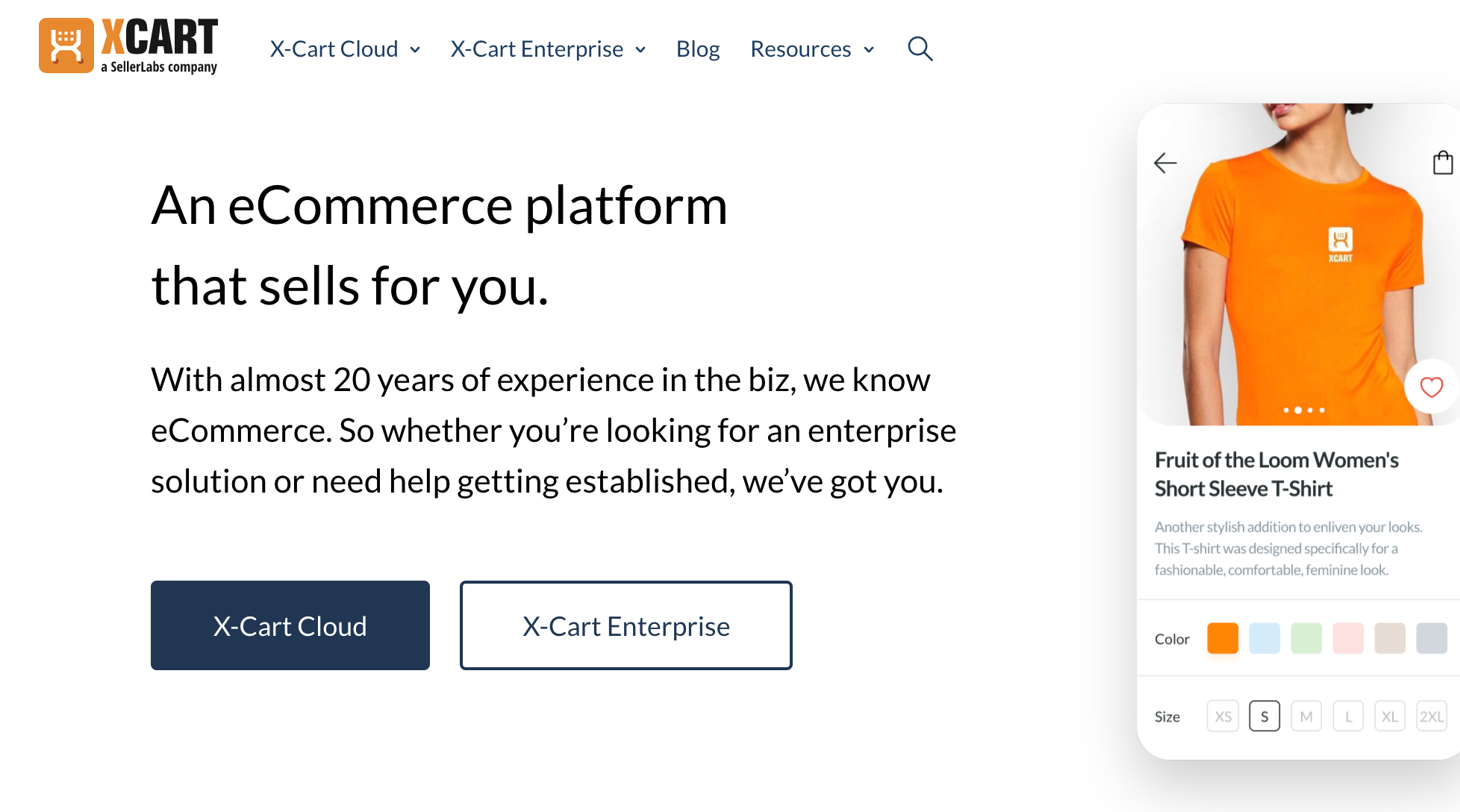 The 24-hour support system, quick website loading, and reliable performance make X-Cart outstanding. Websites built with X-Cart for wholesale eCommerce are optimized for the planned SEO performance.
OROCommerce
OROCommerce's multifunctional integrated CRM system enables managers to monitor and assess business performance and efficiency KPIs and to make necessary plans to draw customers into the sales funnel.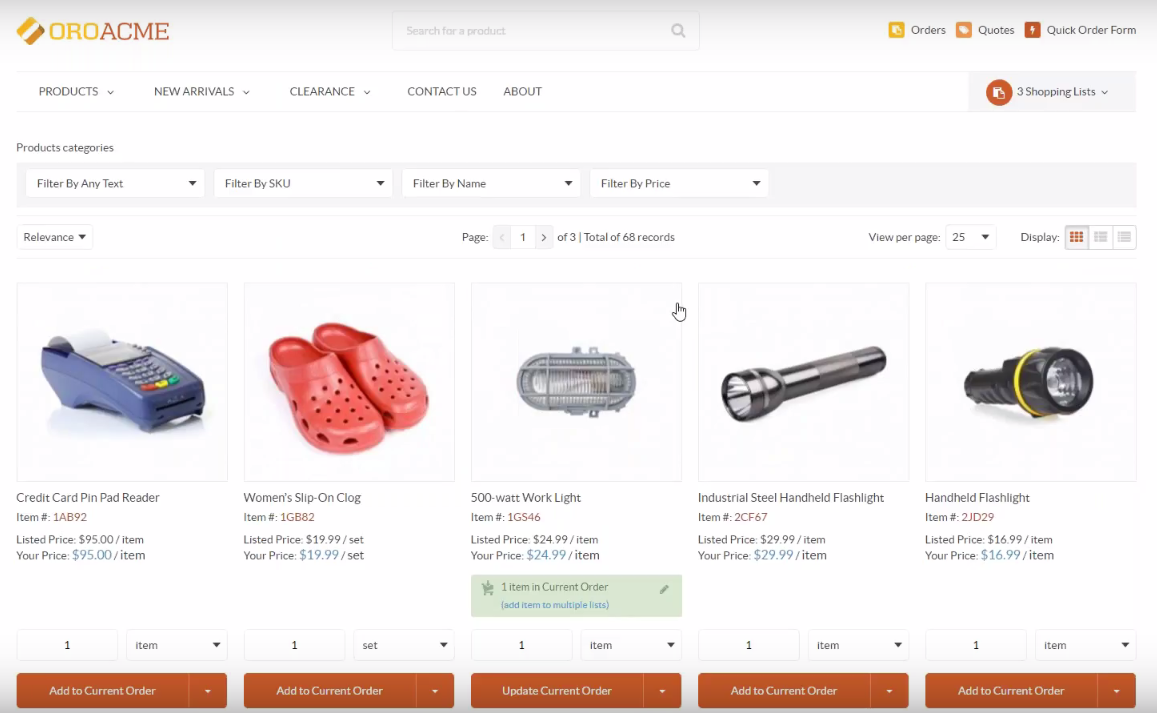 Additionally, OROCommerce offers crucial capabilities, including user role administration, company account creation, and custom price management, that any wholesaler requires when constructing an eCommerce store. Along with many other beneficial functions, shipping tracking and inventory management are also available.
TradeGecko
TradeGecko is a good option for small wholesale enterprises searching for an affordable omnichannel management and optimization solution because it is a cloud-based eCommerce platform.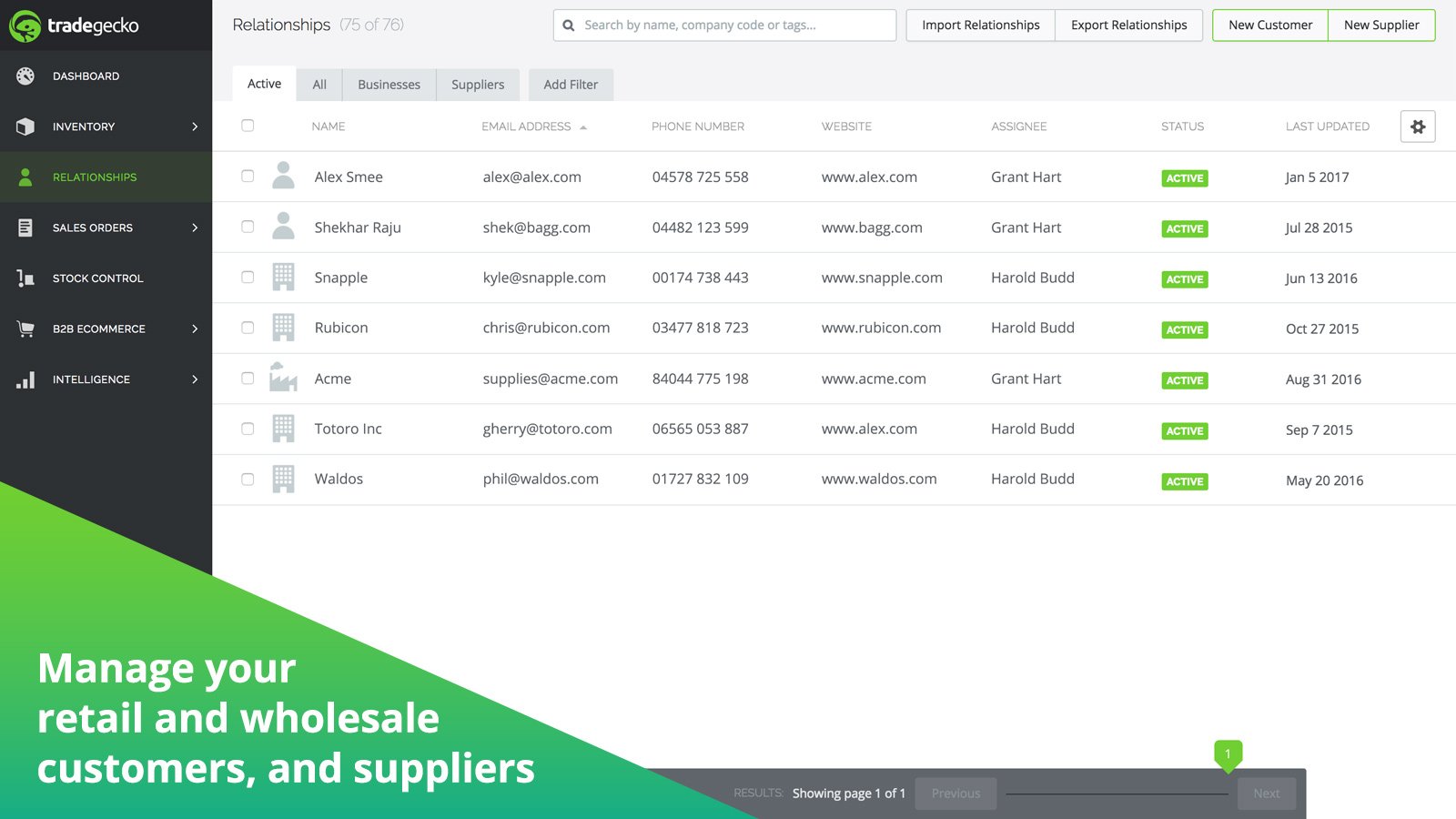 TradeGecko provides a user-friendly, user-friendly, compact, streamlined, and elegant interface. This platform's store performance report feature, which enables admin to track and evaluate metrics necessary to increase sales status, is another standout feature. Additionally, TradeGecko supports integration into bigger platforms, enabling you to use it simultaneously if necessary.
How to Choose the Best Wholesale Platform
There are a number of characteristics listed below that you may want to have in your best eCommerce platform for wholesale.
Flexibility
A chosen wholesale platform needs to be adaptable enough to keep up with the required technological changes. Because technology is evolving so quickly nowadays, platforms must be updated with new content, data, and other features to keep up with these developments. The type of business that the platform is designed to host must also be kept in mind.
Easy integration
A chosen platform should have a wide range of third-party platform and service integration capabilities. Make sure your wholesale platform will provide the capabilities and services you require because you will need to manage a variety of business-related tasks, such as managing content and inventory, among others. A chosen platform should ideally be able to integrate with other intermediary platforms and strike a balance between various characteristics.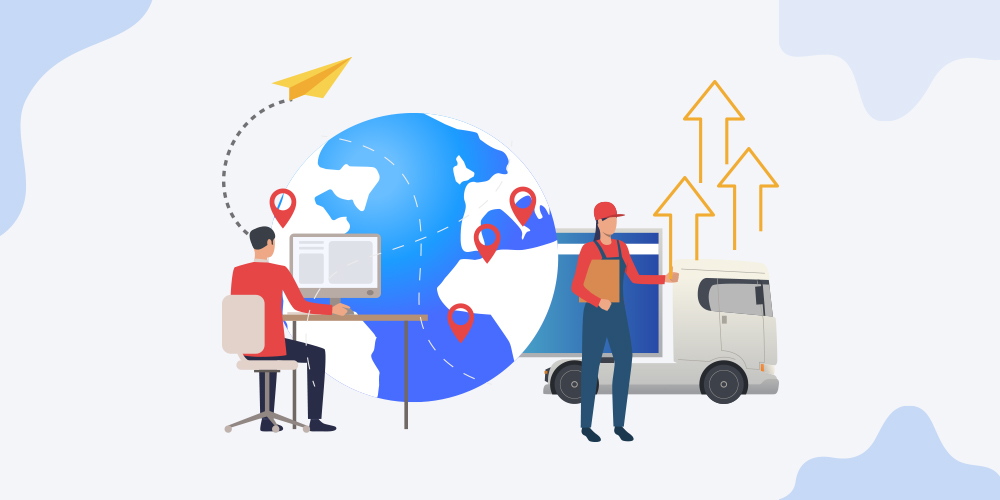 Scalability
Although many service providers claim the functionality of scalability, only a handful actually deliver it. So, when selecting the platform, be sure to consider various business circumstances. Consider your firm as it will be in three years, then determine whether the platform can scale up to that point.
Separate module for customer support
You will need to send notifications, generate personalized offers and discounts, and support the customers by addressing those when your firm interacts with clients. It is therefore simpler to manage orders placed by your clients when the wholesale platform has a customer assistance element.
Competitive advantage
You should have a competitive advantage over your business rivals thanks to the platform you've chosen. A wholesale platform should ideally help your company outgrow competitors. This strengthens your competitive advantage and aids in outpacing your rivals on the market. You may find that having an advantage over other market competitors is a smooth, user-friendly interface.
To conclude,
Wholesale eCommerce platforms can be a great way to grow your business, but it's important to choose the right one for your needs. We hope this article has helped you understand the different features and options available so that you can make an informed decision about which is the best eCommerce platform for wholesale. If you have any questions or need help getting started, don't hesitate to contact us. Our team of experts would be happy to assist you in setting up your wholesale eCommerce business!