The COVID-19 pandemic that has affected the world's economies has also stifled the education industry. Around 1.5 billion students, 90% of the world's elementary, tertiary and secondary students are unable to physically attend school. The effect has been revolutionary, as educators expect technological solutions to support remote education and learning. Digital transformation in education sector is, however, not limited to post COVID-19 online education and learning.
Although some educational institutions have used technology solutions for the past years, the importance of digital transformation in education environment has now been realized in most schools and universities during the COVID-19 outbreak. Governments in various countries are seeking to mitigate the immediate effects of closures and promote the continuity of education for everyone.
Many schools provide students with remote learning, although some of them are planning to return to the modern standard and with new technology solutions.
What is digital transformation in education?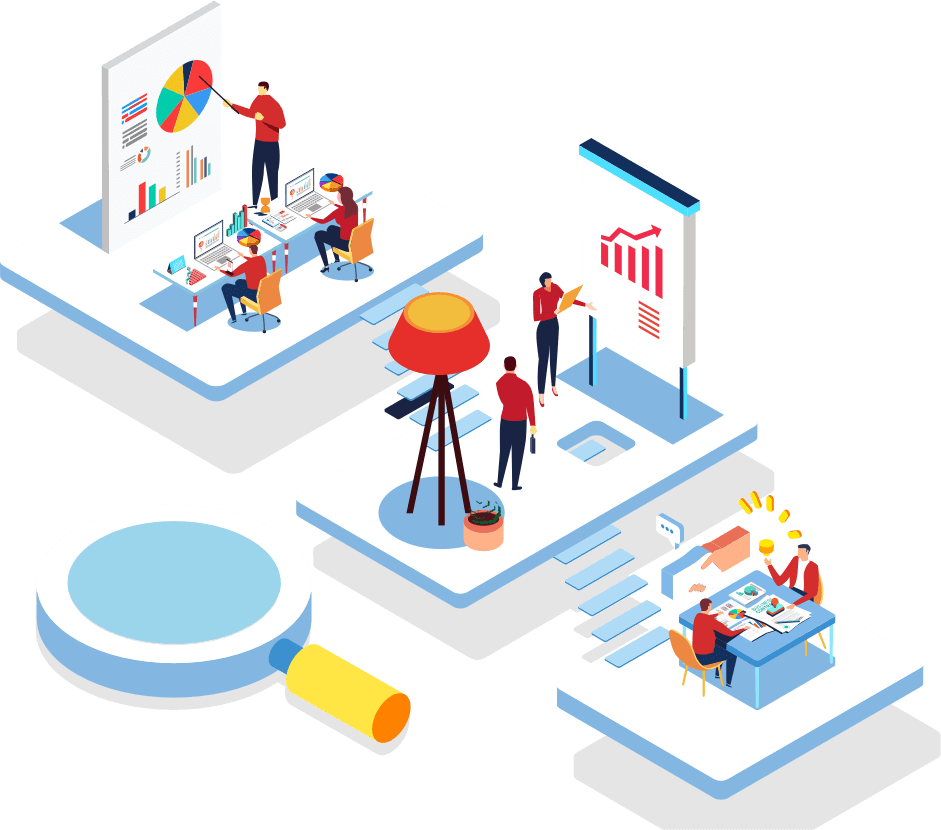 Digital Transformation involves improving the core business processes of a company to effectively fulfill customer expectations through data and technology leveraging. In the educational sector, students, faculty, staff and graduates can be the target consumer and both students and professors can benefit from digital transformation in schools.
Digital transformation to enhance student experience may include:
Enabling students to enter through the mobile app or web application.
Providing a broad range of choices for online learning.
Using technology to track the progress of students and enforce intervention protocols.
Enabling online class organization faculties.
Key areas of digital transformation in education
Use of classroom coaching technologies
After the pandemic, the coaching of classes has been closed in schools, colleges and conventional bricks and mortar institutes. Nearly all institutions have been adapted to digital education approaches. However, the learning findings are also unclear. Now that the outbreak of Covid seems to be under control and schools and colleges gradually start teaching, parents are uncertain that they can send their wards to the institution. This has pushed institutions to accept the digital educational transformation.
Sanitation and thermal screening
it will be mandatory to calculate the temperature of students and teachers. Adequate sanitation and control of health would also gain ground. It is easy to recognize if a student and teacher who is contaminated comes into contact with another person and is taking precautionary actions. Daily health checks in institutions can have secondary benefits. Students' health is always unaffected and their academic performance is hampered. Possessing health problems promptly helps increase your learning skills.
Contactless attendance
Restaurants use a contactless menu. You can search for a QR code for a menu by using your mobile phones. Institutions may also take advantage of this technology. By scanning their ID cards or using a face recognition device, students can record their attendance. Daily biometric participation would soon be uncontactable.
Social distance control system
AI-based systems have been used in some jurisdictions to monitor public meetings and prevent the virus spread. These technologies can also be used by educational institutions to enforce social distance and to track health standards.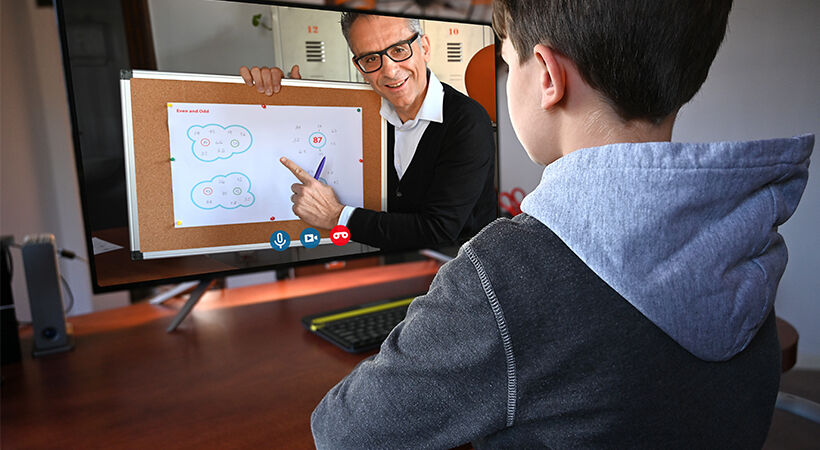 Use of admission technology
The method of admission or registration is usually very time-consuming. To apply for admission and send papers, students must wait in the queue. You must also periodically visit the institution to verify the status of your submission. The admissions team has to review records, verify qualifications, list students, and update them with their application status on the administrative front.
The new age enrollment process would be accessible online for all – parents, students, teachers and administration – as the processes operated up to the pandemic. The organizations can be supported in the following ways through a whole application process:
Institutions should prevent paperwork in connection with the process of admission.
Technology will automatically assist in selecting suitable applicants.
Routine inquiries can be offloaded by an automated response system.
Institutions will update classes, faculty, students, etc. in real-time.
Students should not have to wait in queues and waste time for their applications to monitor their status.
Students may apply simultaneously without visiting the campus at many institutions.
Transforming the EdTech models
For short, EdTech refers to an industry that is used to improve classroom education. It may seem to be a broad term, but EdTech is that, actually. EdTech encompasses the spectrum of products and ideologies for bringing education into the 21st century from interactive whiteboards to online curriculum management systems and advanced tablets.
Think of your own training. It is possible that there were chalkboards, overhead ventures and voluminous books. The chalkboards were replaced by digital whiteboards, the overhead screens with interactive front-of-class showings and the bulky books with digital tablet versions, thanks to the overall digital transformation of the education sector. These EdTech devices promote this technical transition fully.
Experimentation and feedback
In taking into account the ever-connected status of EdTech, teachers have the tools to experiment infinitely and to provide almost instant feedback.
Plenty of resources
EdTech will never again make teachers think about resource constraints! When the native software of an interactive whiteboard is taken into account with its Internet access, there are virtually endless opportunities.
Automation and efficiency
The reality is that teaching is full of bothersome, but important lateral activities that eventually detract from the objective. This includes classification, participation, communication, and all the educational activities. Teacher's newly acquired EdTech tools may delegate those administrative distractions. Those who use EdTech devices correctly therefore might find that their teaching experience is much more effective every day.
Life skill development
They are set to live by introducing students, especially the younger, to this technology. In practice, events include literacy and the development of multimedia presentations. There is no better time to study than when brains still grow by considering technology to use a life education.
Transformation in teaching & learning methodologies
Digital transformation in the teaching-learning process will include:
Online learning video integration
Initially, schools took technologies such as Zoom and Google Meet for the conduct of video conferences for classes. In a broth, institutions were present at student attendance and conducting examinations online. But organizations now can integrate their website with these resources and re-establish a seamless lesson experience on a digital basis through overnight technology advances.
Learning from AR/VR
Augmented and virtual reality is growing in education extensively. Enhanced reality is an immersive environment in the physical world where computerized perceptual knowledge improves real-world artifacts. On the other hand, virtual reality is a simulation of a 3D environment that people can interact using VR glasses or headgears. These technologies make subjects like History, Geography, Biology come to life. For instance, Cleveland University clinic trained anatomy and surgery by AR-based 3D human modeling at Case Western Reserve University.
Gamification
Educators will help children retain subjects eidetically by means of a splendid learning strategy. Gamified learning is very common in K12 education and is gradually becoming widespread in the vocational training and testing sectors.
Intellectual exam portals
Universities also face challenges in evaluation and grading. Often, students struggle to pass unfair examinations. Institutions should incorporate webcams into their online exam portals in order to avoid this. It will help you to monitor suspicious activities like opening tabs, chat boxing in the background, picture exchange and more while you take your test.
Learning experience platform
Imagine an LXP as a student's mental guide. Unlike a learning management system (LMS), which offers a one-way learning roadmap, LXP offers autonomy. For instance, an LMS provides 1,2,3 and so forth in the order. On the other hand, LXP provides curated content according to the speed and preference of the students. An LXP offers the option of curriculum flows rather than a predefined curriculum.
>> Read more: 4 Trends of Digital transformation in hospitality industry
Advantages of digital transformation in education
Tracking of student results
One impact of digital transformation on education is that it provides a more realistic way of monitoring the success of students. In recording the information in the work of students, technology can play an important role that lets teachers and parents track their development. For example, manuals or creative work may be compared at intervals to material that is already digitally recorded, which leads to a clearer understanding of who betters and needs attention.
Improved results with data analytics
Schools may use analytics to monitor and enhance results. The students can better understand what individual children and schools need by reviewing the information gained by the use of technology in the teaching room. The more clearly you can understand how a student missed a term, the easier the course can be taken. Technology will help us diagnose these shortcomings much more easily and reliably than teachers might do in a 30+ classroom.
Cooperative learning
Collaboration is forced by digital learning. Teachers can build and handle groups through learning platforms. Co-authors' papers and presentations are made easier by collaborative creative environments such as Google Docs, Twiddla, Edmodo, etc. Such interactive instruments are already used in organizations, and why are teach students not competent before joining the staff?
Future-focused curriculums
Schools must teach potential curricula. Robots, artificial intelligence, automation – not sci-fiction films anymore. Overwhelming evidence suggests that the workforce needs are changing and continue to expand much in the future, but the organization is not prepared to completely educate them. It won't take years to create and upgrade the curriculum changes. More access to appropriate and frequently updated content is available to students. The ability to quickly upgrade and function requires daily access to new material and functionality.
Enhanced synergies between parents and teachers
Research indicates that children do better at school and are much healthier in general when parents participate in the academic success of their children. Automation supplies progress notes and reports to parents electronically and advises them to pay custody fees in due course.
You can also be relaxed regarding the safety of your child because any time you are missing or on your vacation the children are informed and the school bus can still be tracked from anywhere. Imagine if the software would provide an efficient career guide solution by recommending career choices based on calculated metrics, based on student strengths and weaknesses.
Time-saving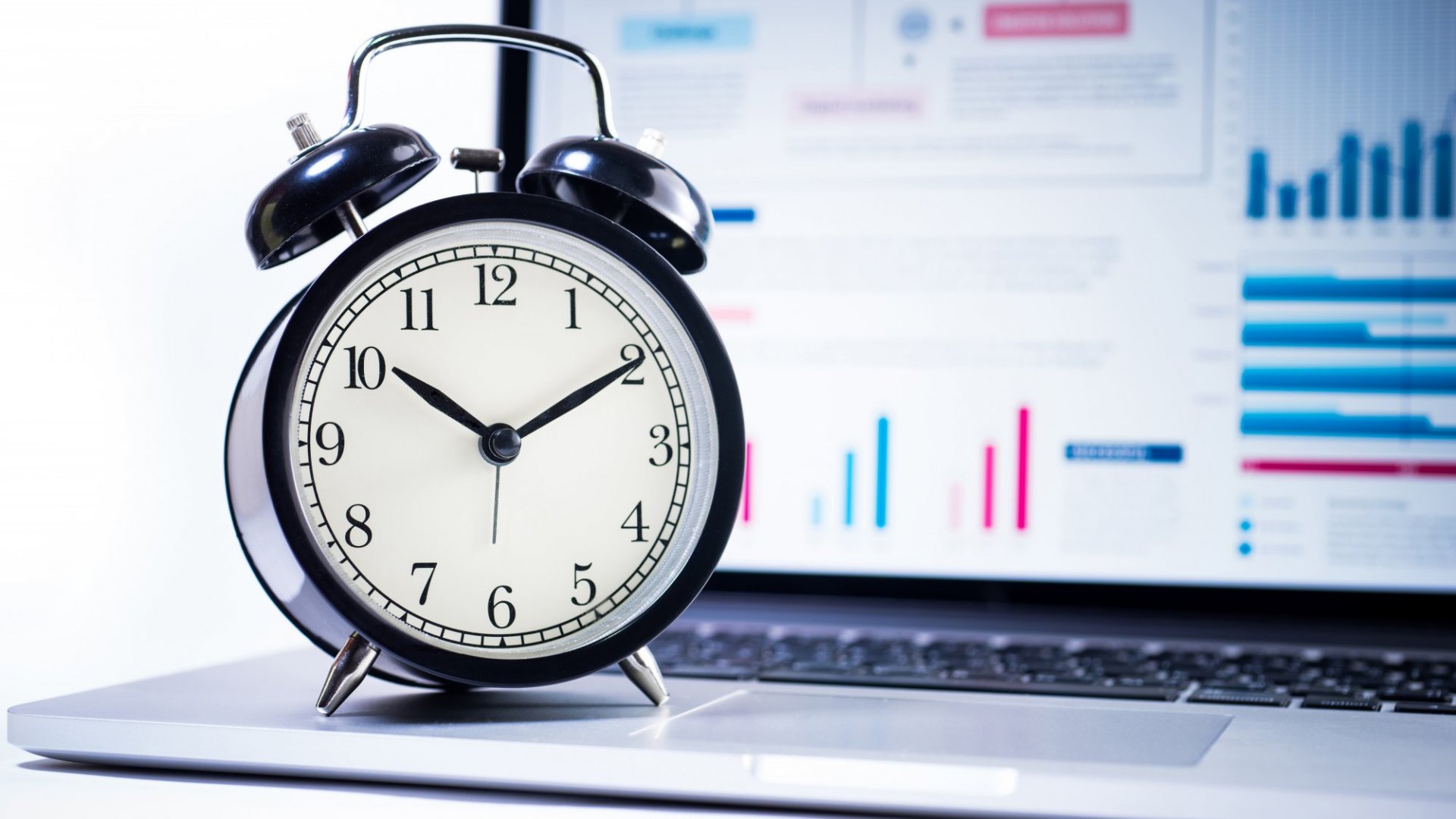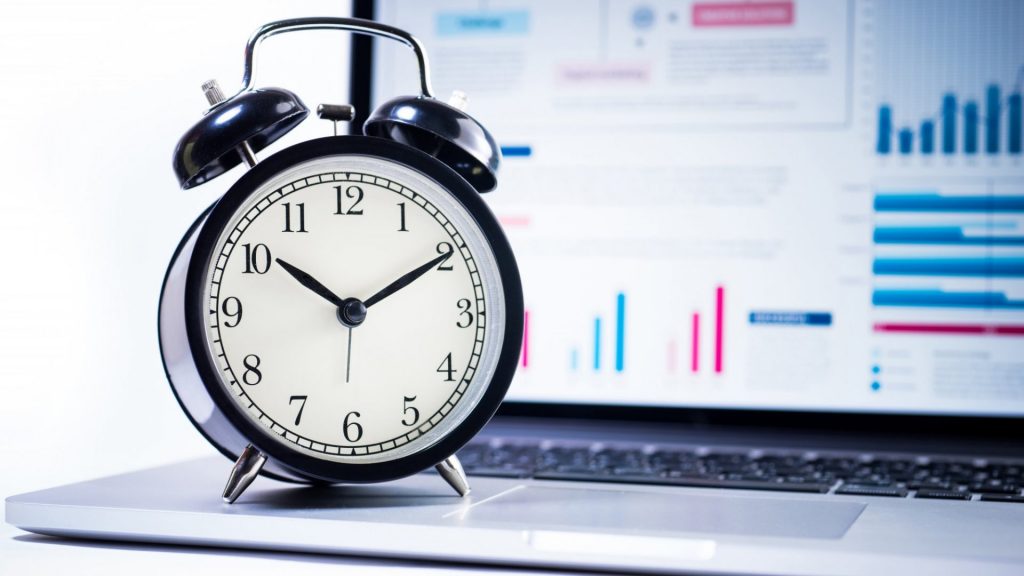 Digitalization is a great saver in the world today where time is money. In addition to subway services, many cities have not completely integrated the transport infrastructure. To meet their educational institutions, students must go for hours.
Digital training is a rescue for students from even the farthest parts of the country in this scenario. This model has been successfully applied across international boundaries by UNISA and GetSmarter. You just need to log into a website or turn to the dish-tv to learn a topic instead of spending long hours on the road.
The challenges of the digital transformation in education
Reticence to change
Actually, almost 70% of those employed in the public sector believe that their digital skills fall behind the private sector. Despite this, several main policymakers reject the next major steps towards digital maturity.
In essence, people prefer to get acquainted with what they do and reject to move out of their comfort zone to lead to slow growth and development. Many in education fear failure and are hesitant to learn new skills or processes if they adjust to new technology, culture or mentality.
Inferior knowledge or skills
An adequate level of trust, expertise and skills is important for driving innovation in the organization. Currently, UK employers are grappling with a growing digital capability deficit to fill 43 percent of STEM vacancies (Science, Technologies, Engineering and Mathematics).
Education institutions must compete to reach a small pool of talent, or follow new approaches for upgrading emerging players in the UX and CX sectors through cloud infrastructure in order to ensure a smooth and efficient digital conversion.
Data silos
In this digitally rich age, numerous measurements provide insights into future learners, internal efficiencies, user experiences and much more from schools, universities, and trainers. In short, it is an invaluable level of detail.
The problem is that these data are smooth, sometimes inaccurate and unreliable, particularly in the education sector. Education leaders should make educated forecasts, integrated business decisions and take new educational measures to understand the most useful and informative data, in order to be able to receive flowing, prompt, accurate and structured data.
Lack of instructions or strategy
One of the key roadblocks to progress is knowing where to proceed with digital transformation in any sector or industry. Because the prospect of mass change can be overwhelming, it can be difficult to understand which path to take or how to build a solid strategy.
System-based compatibility
In the world of today, most companies and organizations depend on systems and infrastructures that are technologically oriented, ensuring a smooth and successful operation every day.
A major problem with digital transformation in education systems is not compliant with modern digital technologies to advance them. This incompatibility means that a current integration system must be upgraded, customized or replaced, which inevitably requires time and resources.
Final words
By digitalizing the experience of learning, both students and teachers may improve their skills in order to create an active educational process. Digital transformation in education can be applied in many respects, from online learning to intelligent schooling, student assessments, customized learning experiences, and online examinations.