In today's rapidly evolving business landscape, the term Digital Transformation has emerged as a beacon of change and innovation. It represents a seismic shift in the way organizations operate, engage with customers, and position themselves in the market. At its core, digital transformation signifies the strategic integration of cutting-edge technologies, processes, and cultural shifts to drive comprehensive organizational change. This transformation is not a mere upgrade; it's a fundamental reshaping that empowers businesses to thrive in a digitally-driven era.
Top 14 Digital Transformation Agencies in the Industry
Magenest
Magenest, headquartered in Vietnam, is a premier digital transformation agency that partners with industry leaders like Adobe Magento, Odoo ERP, Salesforce, AWS, and Google Cloud Platform. With a robust team of certified consultants and developers, Magenest empowers businesses to achieve digital transformation goals. Since its inception in 2015, the agency has evolved into a leading eCommerce and digital transformation provider in the APAC region. Magenest's comprehensive solutions span eCommerce development, CRM, ERP, mobile app, cloud hosting, and digital marketing.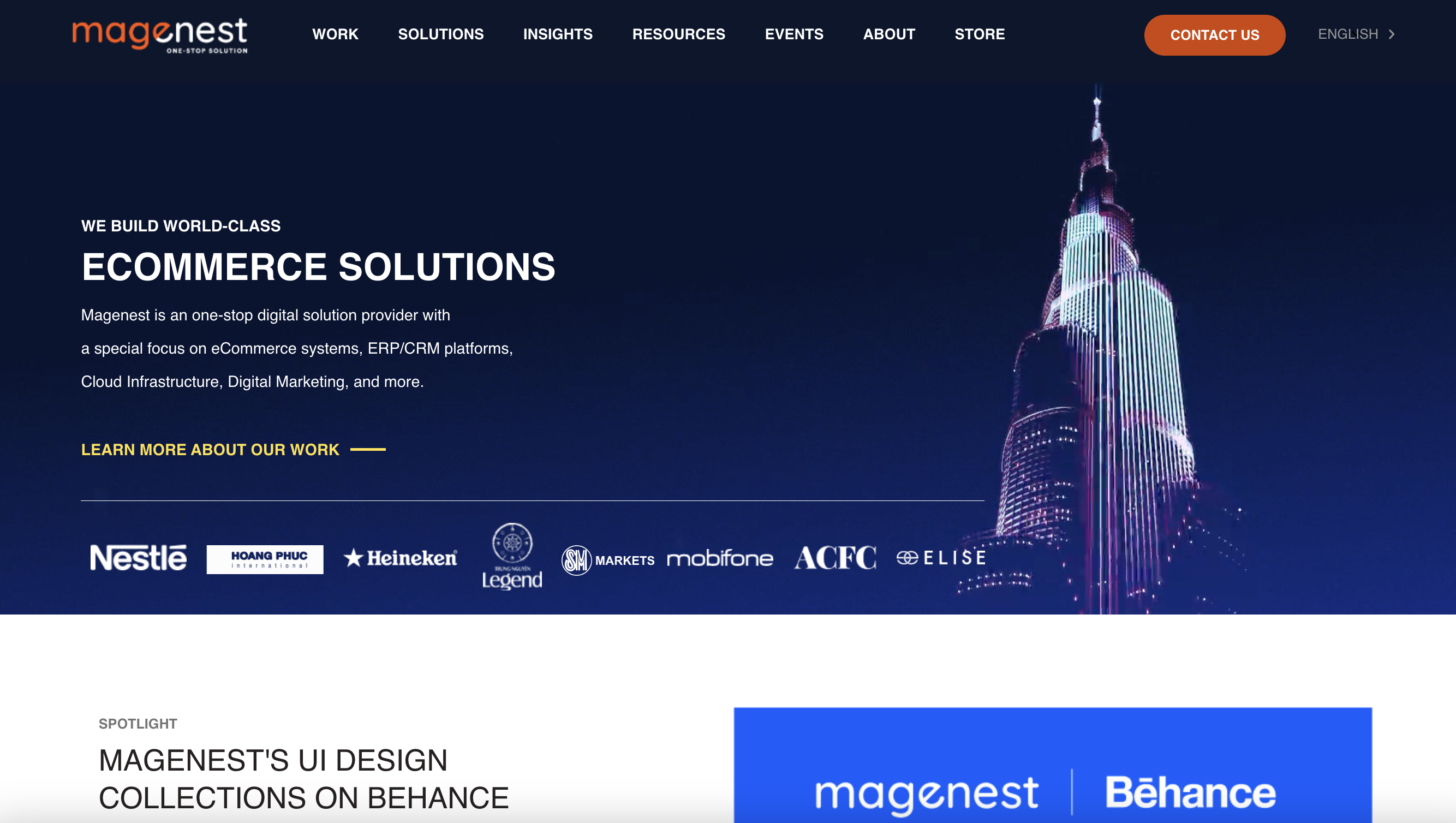 The agency is committed to crafting seamless omnichannel experiences and translating tech trends into practical solutions. With their one-stop solution approach, Magenest ensures data integrity and real-time updates, enhancing operational efficiency. From eCommerce consulting to mobile app development, Magenest's expertise and core values—Speed, Daring, Professionalism, and Flexibility—underscore their commitment to reshaping businesses for success in the digital age.
Imaginary Cloud
Imaginary Cloud emerges as a prominent force in the realm of digital transformation, distinguished by its commitment to seamless technology and digital acceleration. With a focus on rapid, trustworthy, and debt-free practices, they enable businesses to scale unhindered by technological limitations. With a stellar client roster including Nokia, Sage, and BNP Paribas, Imaginary Cloud has earned its reputation.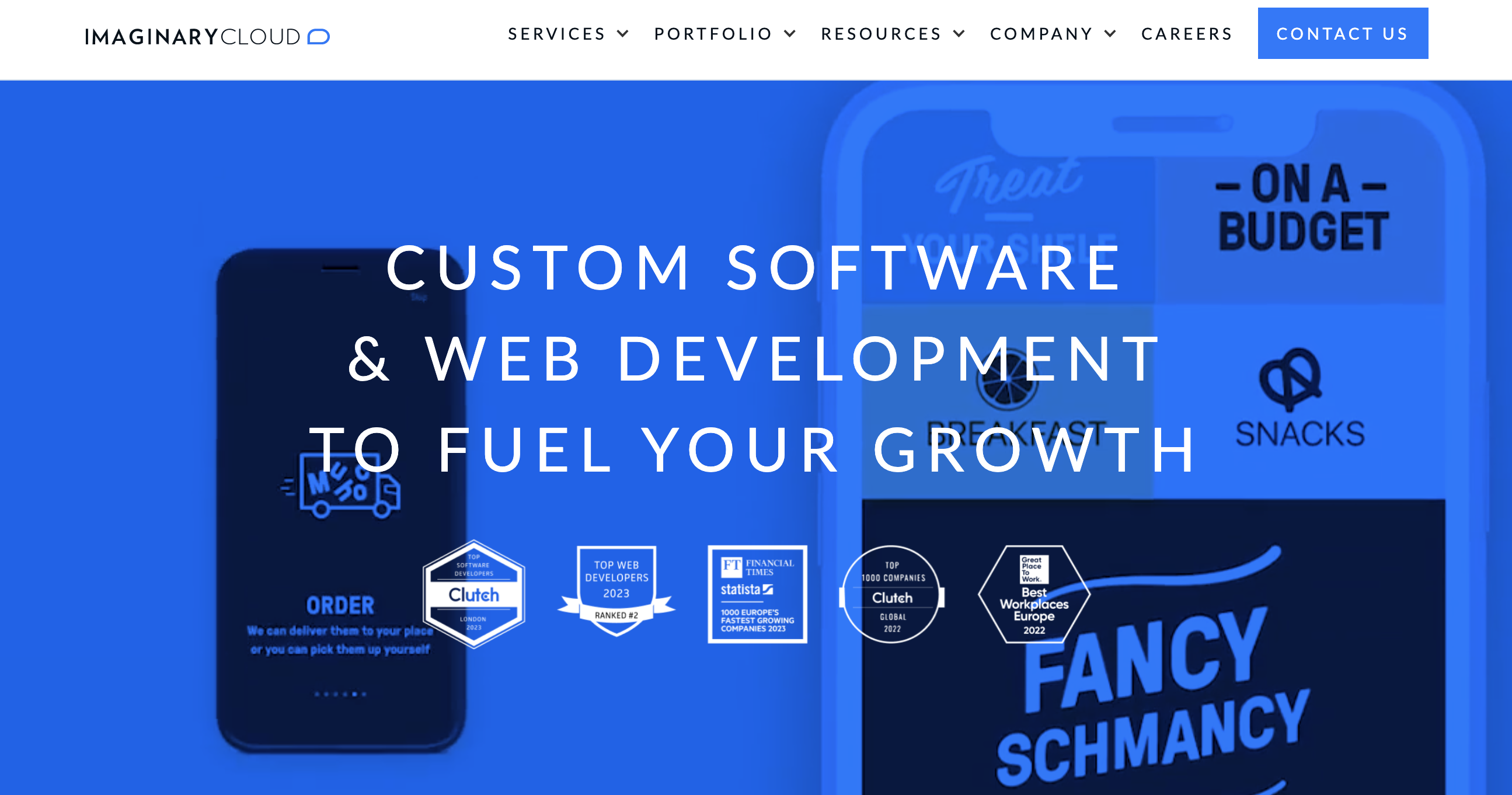 Their agile methodology, technical excellence, and transparent communication define their approach. By partnering with the top 1% of best-in-class European developers and fostering a culture of ownership, Imaginary Cloud elevates beyond service provision to a true business collaborator. Located in London, United Kingdom, their dedication to unlocking digital potential positions them among the top echelons of digital transformation agencies.
Coastal Cloud
Coastal Cloud shines as an acclaimed Salesforce Platinum Partner, distinguishing itself through a comprehensive suite of professional consulting services across various cloud domains. With an impressive team of 470+ specialists and an astounding 1,700+ Salesforce certifications, Coastal Cloud has executed over 5,600 projects for 1,200+ clients. Their remarkable 70% repeat business rate underscores their client satisfaction.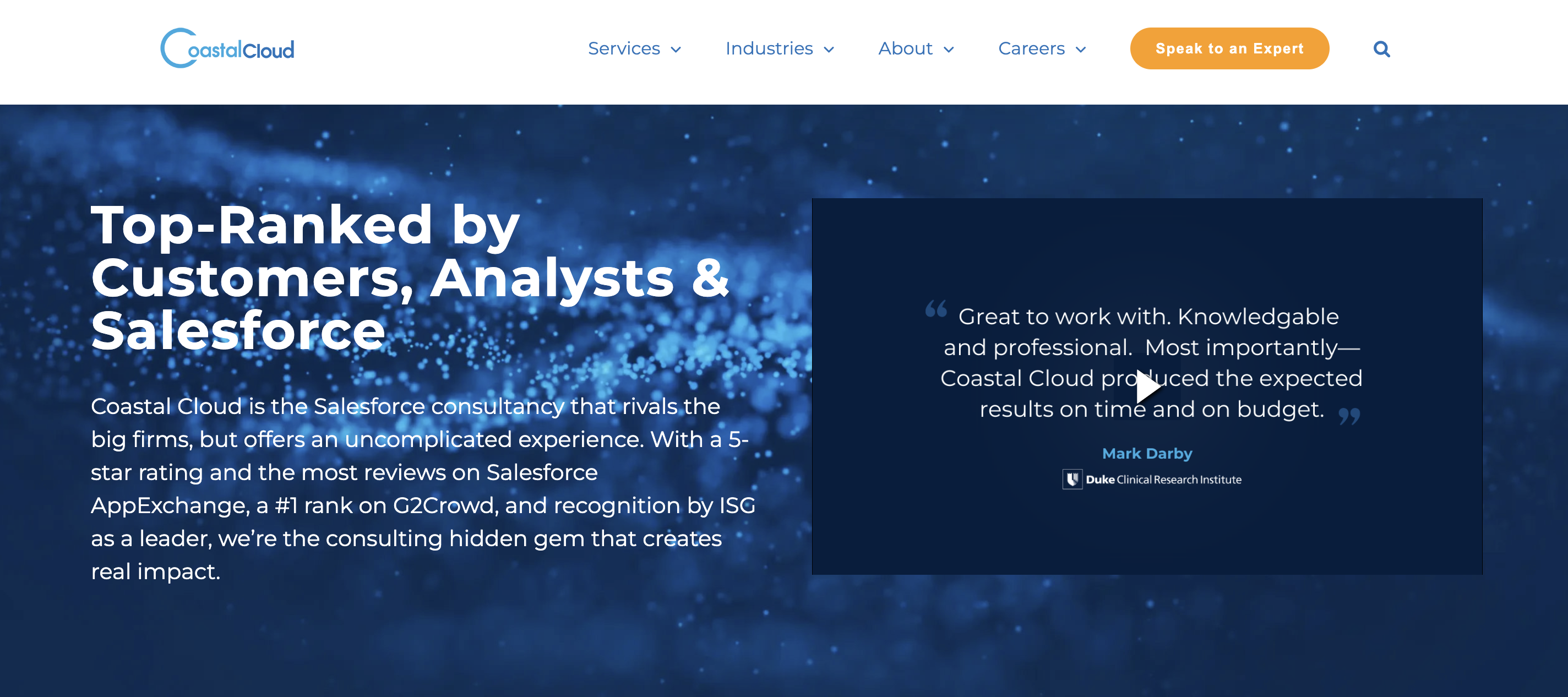 Notably, all services are delivered by their onshore teams, firmly based in Florida, Kentucky, Washington DC, and Colorado. Coastal Cloud's expertise, dedication, and extensive portfolio position them among the top-tier digital transformation agencies, uniquely equipped to drive businesses toward Salesforce-driven success.
Happiest Minds
Happiest Minds stands at the forefront of digital transformation agencies, specializing in facilitating seamless customer experiences, enhanced business efficiency, and valuable insights through an array of disruptive technologies. Their holistic approach encompasses domain-specific solutions through IT services, product engineering, security capabilities, infrastructure management, IPs, and deep functional expertise. With a diverse industry focus including retail, e-commerce, banking, manufacturing, and more, Happiest Minds empowers enterprises and technology providers to navigate digital evolution successfully.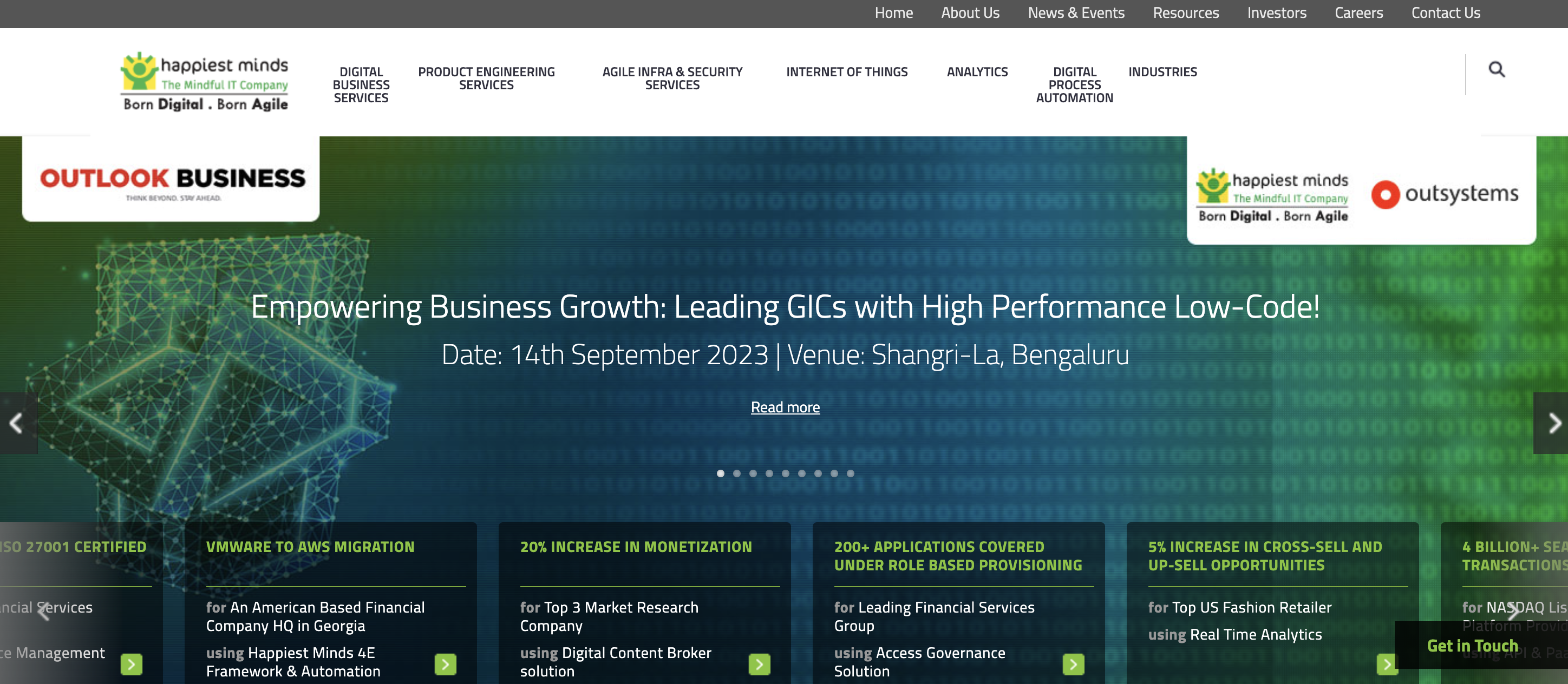 Based primarily in India, Happiest Minds extends its reach with offices across prominent global locations such as California, New Jersey, Texas, the UK, the Netherlands, Australia, and the Middle East. Through its expansive expertise and global presence, Happiest Minds emerges as a premier partner for businesses seeking transformative digital journeys.
Shift Paradigm
Shift Paradigm emerges as a distinct force in the realm of digital transformation agencies, fusing consultancy prowess with agency-like execution to revolutionize growth alignment within organizations. Pioneering email marketing and marketing automation, they transcend technology to foster true paradigm shifts in businesses.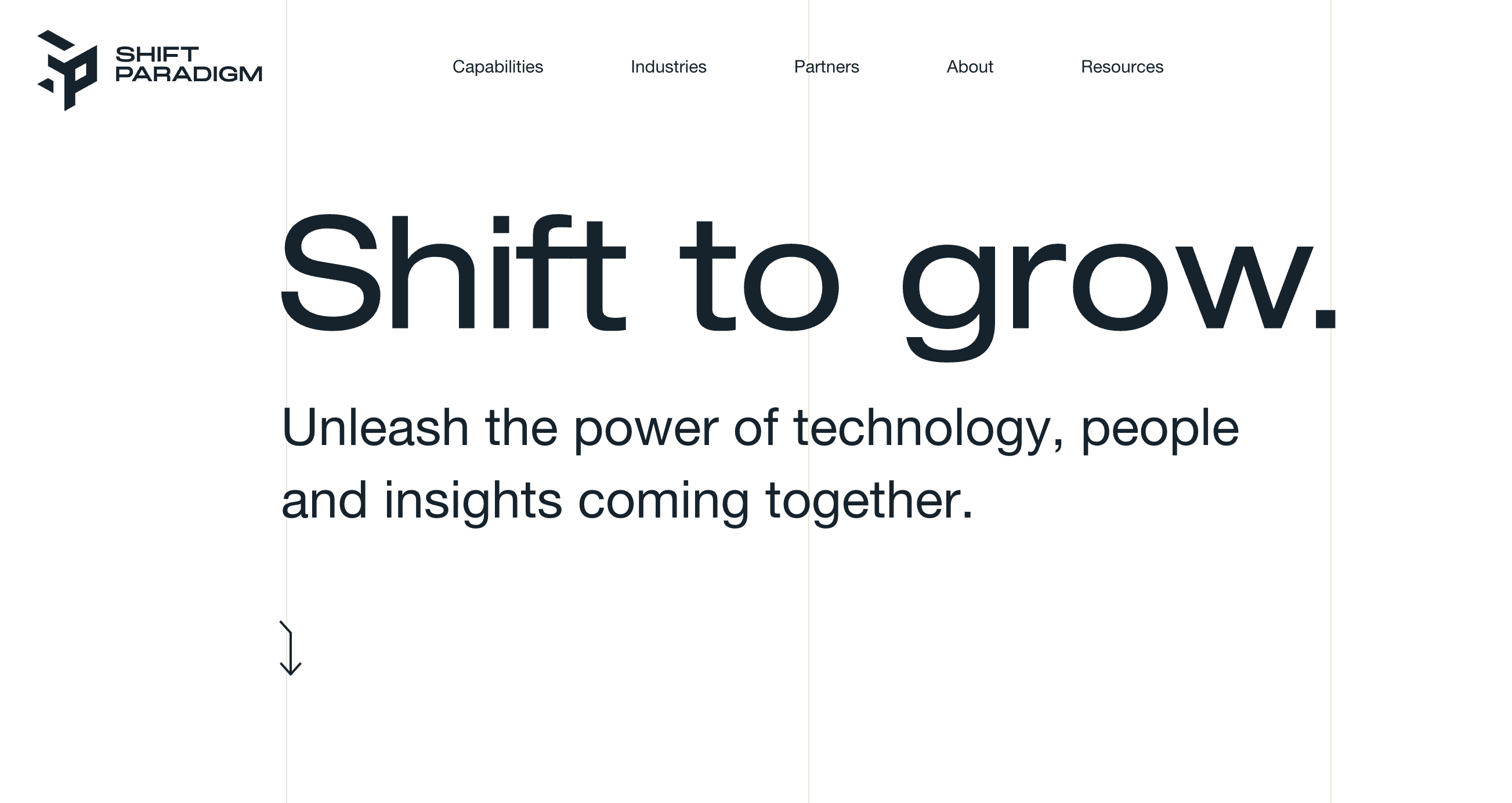 By dismantling silos, they address concealed revenue challenges, harmonize teams, and engage premium customers, thereby redefining sales and marketing paradigms. Offering a spectrum of cutting-edge services including AI, IoT, cloud, and more, Shift Paradigm navigates the complex intersection of technology and strategy, making them a potent catalyst for transformative growth.
Navisite shines as a premier digital transformation partner, trusted by global brands for their specialized expertise, industry solutions, and strategic guidance. With a focus on modernization, agility, and resilience, Navisite's comprehensive services span cloud integration, data management, cybersecurity, and more. Operating from the United States with a global reach, Navisite accelerates innovation, empowering businesses to navigate change and meet evolving demands effectively.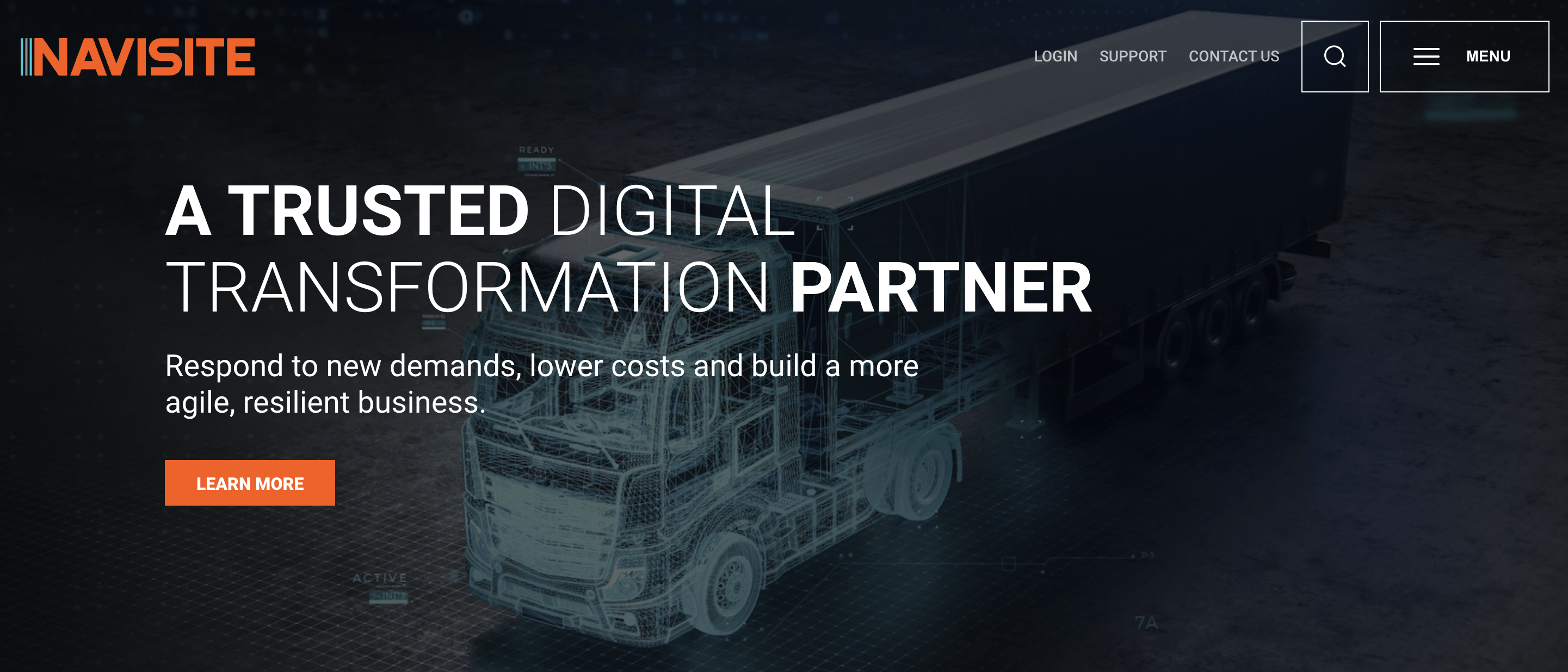 As businesses navigate the intricate landscape of digital transformation, Navisite stands as a stalwart partner. Renowned by global brands, Navisite offers specialized teams, industry solutions, and invaluable business process expertise to facilitate the modernization, construction, and maintenance of agile, resilient, and ever-evolving organizations.
ATG Consulting
ATG, a Cognizant Company, stands as a global frontrunner in Quote to Cash (Q2C) advisory, implementation, and managed services. Catering to both mid-market and enterprise brands, they excel in navigating the complex "everything-as-a-service" landscape, facilitating agility for their clients. With a focus on modernizing customer and revenue technology platforms, ATG leverages its extensive domain expertise and a suite of delivery accelerators to drive transformation.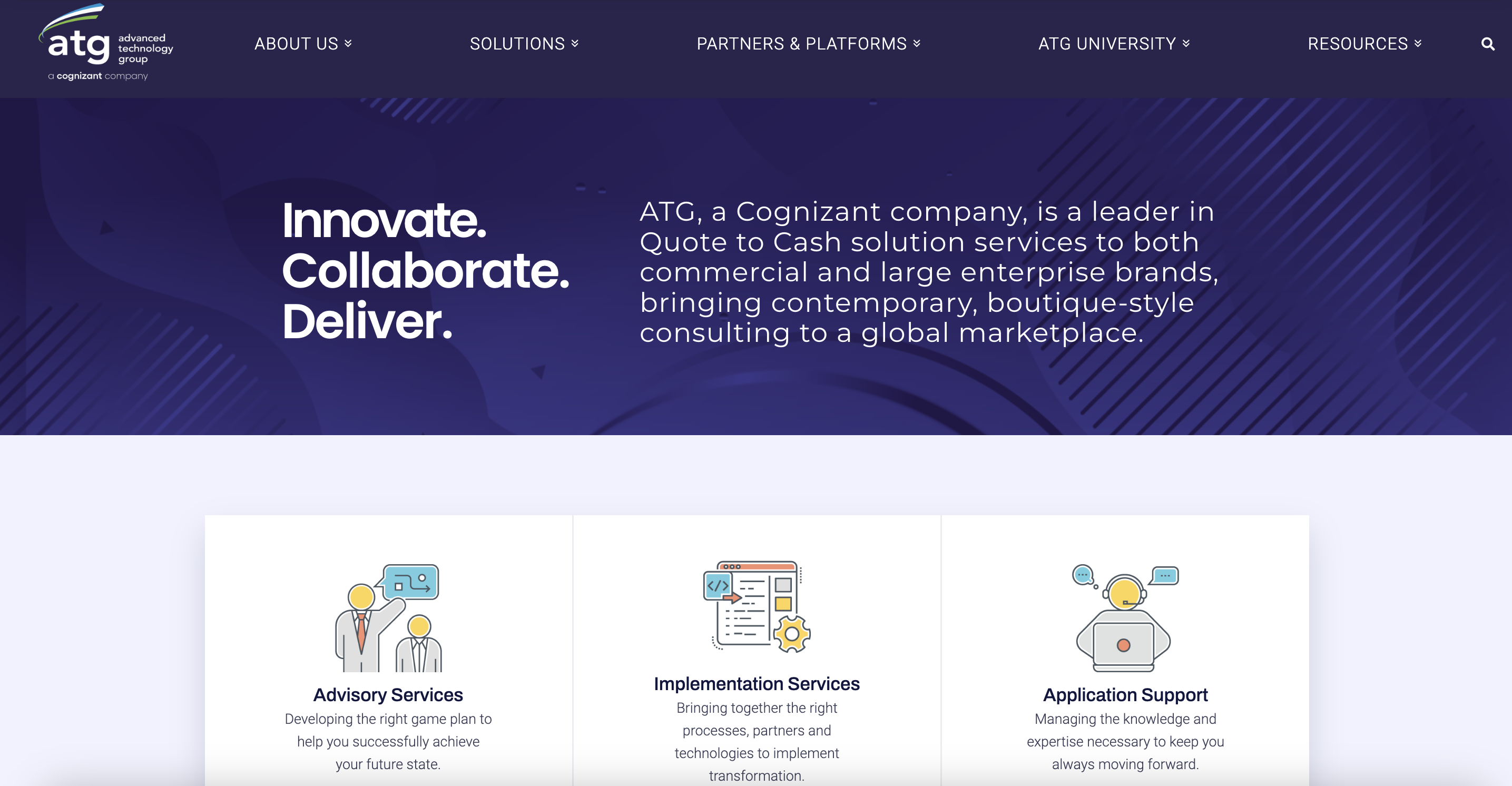 ATG's expertise lies in transforming client operations for optimal agility. Through their Solution Centre approach, they provide the necessary training, tools, and methodologies to ensure seamless implementations. Over years of dedicated effort, ATG has developed proprietary tools and intellectual property (IP), cementing its status as a Q2C thought leader and a premium implementation partner.
Magnetar
Magnetar stands as an unwavering catalyst for business innovation, driven by a vision to enhance lives through transformative technology. With a name and reputation that resonates as a force to be reckoned with, Magnetar is dedicated to delivering practical, sustainable solutions fueled by passion and commitment. Their mission revolves around enabling clients to pursue their creative ambitions with exceptional customer care.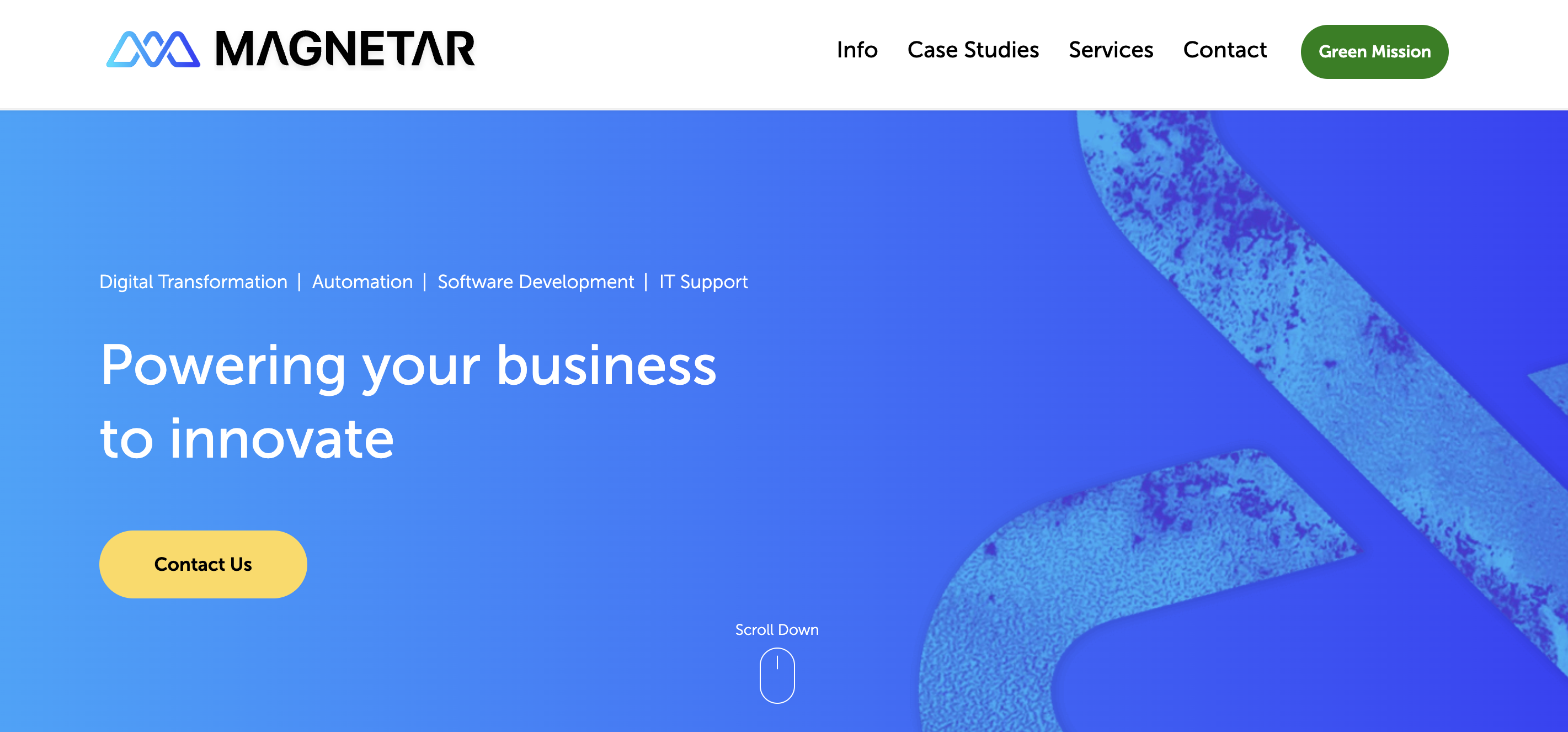 As an unwavering advocate of innovation, Magnetar empowers businesses to harness the potential of technology for growth and advancement. Their diverse offerings, spanning from cloud solutions to AI and beyond, resonate with their commitment to delivering practical solutions that enhance efficiency, creativity, and customer satisfaction.
Dunn Solutions
At the forefront of digital transformation agencies, Dunn Solutions is a driving force in accelerating businesses toward digital commerce and transformative growth. Their core focus lies in automating corporate operations and strategies through cutting-edge analytics, enabling companies to navigate the most profitable pathways to success. Their unique approach is underpinned by a dedicated team of professionals and strategic partners who collaborate to deliver innovative solutions that meet the evolving needs of their clients.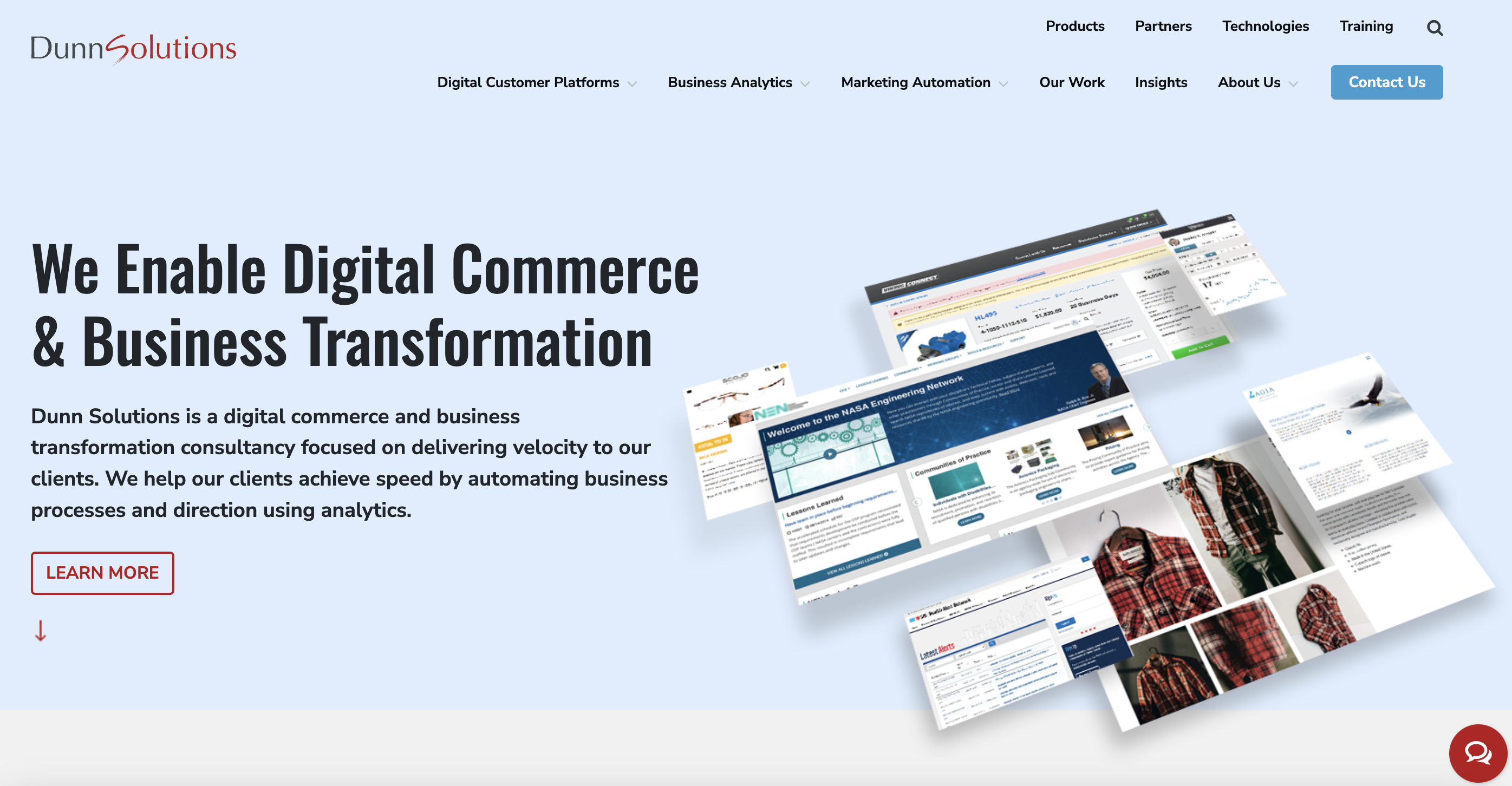 Dunn Solutions thrives on developing, implementing, and hosting custom e-business applications and analytics, providing tailored solutions that resonate with their clients' unique requirements. With a global footprint spanning from Minneapolis to Bangalore, they bring a holistic approach to digital transformation across continents. Based in Chicago, IL, Dunn Solutions signifies a commitment to delivering transformative results on a global scale. Their comprehensive suite of services, from business analytics to custom application development, positions them as a strategic ally for businesses aiming to thrive amidst digital evolution. Dunn Solutions' innovative spirit and dedication to client success firmly establish them as a top-tier partner for digital transformation journeys.
Rightpoint
Rightpoint, a Genpact business, stands as a global leader in reshaping customer experiences. With a team of over 700 professionals across 12 offices, they are dedicated to fostering growth by crafting transformative interactions that redefine how people, technology, and organizations connect. Termed the Total Experience, their approach focuses on the seamless integration of diverse elements. Rightpoint's diverse teams operate at the nexus of empathy, data, and creativity, always centered around enhancing customer experiences. They excel in guiding clients to embed experience across their operations, from front-end to back-office, driving digital transformation through a human-centric lens.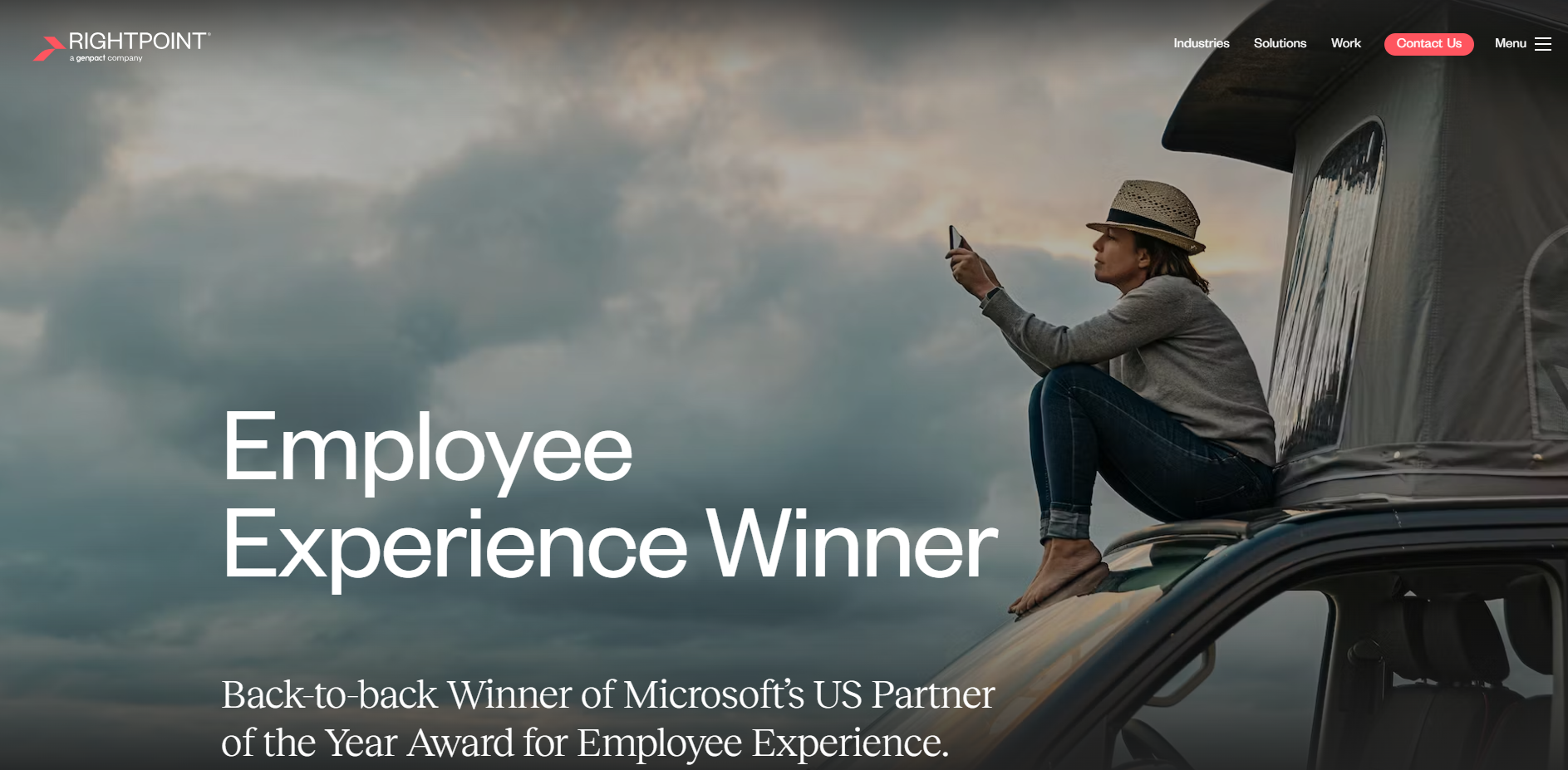 This commitment extends from initial concepts to full-scale roll-outs, encapsulating a comprehensive transformation journey. With offices in the USA, UK, and India, Rightpoint's reach extends across continents, ensuring they are well-positioned to address the global scope of customer experience transformation. Rightpoint has a multifaceted service spectrum, which encompasses IT Consulting, Digital Agency Services, User Experience Design, SharePoint Solutions, Web Development… Their holistic, data-driven, and empathetic approach positions them as an industry leader in orchestrating transformative Total Experiences for clients worldwide.
Symetris Digital Partner
Symetris has been a steadfast guide in the digital landscape since 2004, empowering digital leaders with strategic road mapping, enterprise-scale projects, and unswerving professional support. With a focus on dynamic web solutions, their team of certified Drupal and Acquia experts propels them to the forefront of web development agencies. Their unique methodology ensures success in complex environments, making Symetris a reliable partner for ambitious digital endeavors.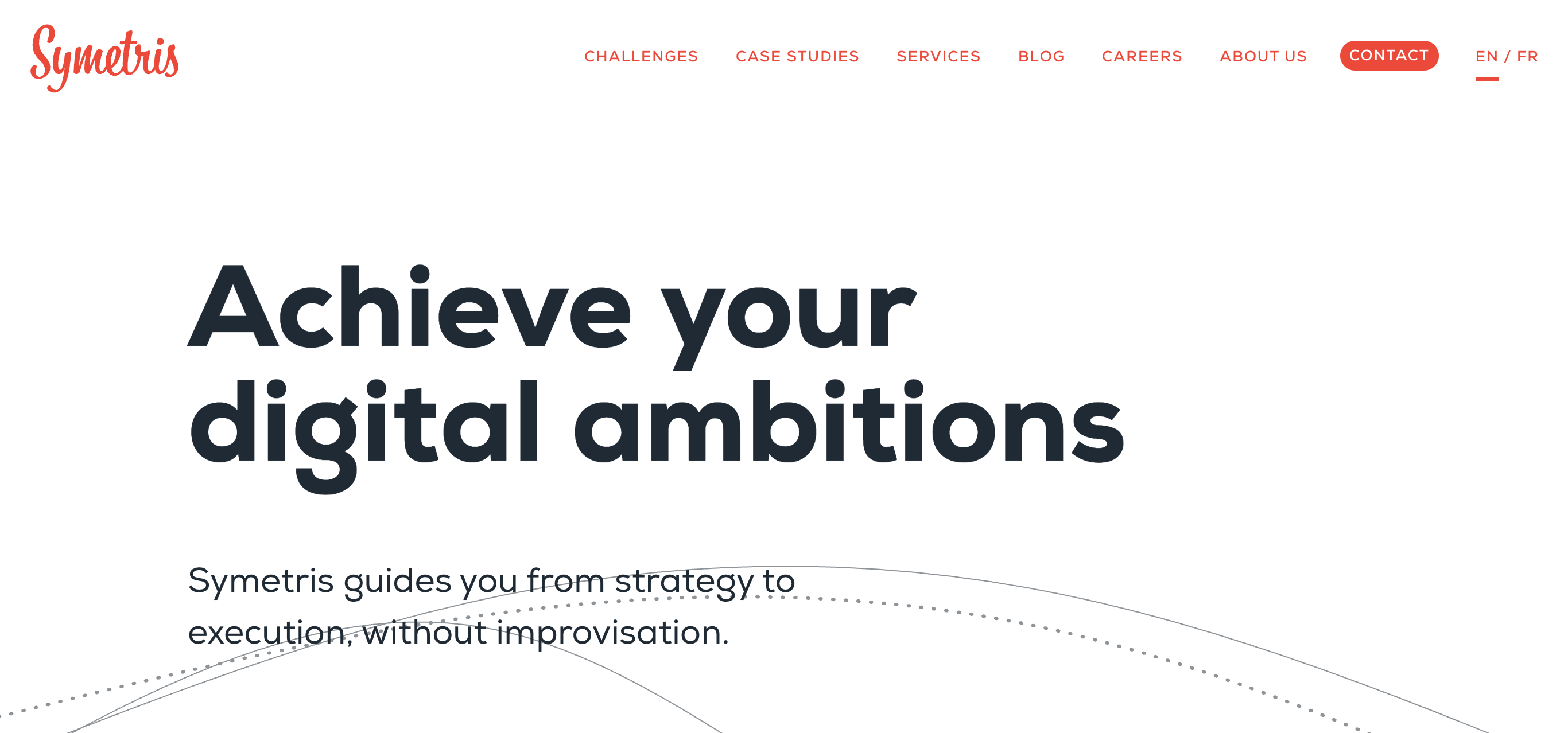 Based in Montreal, Symetris is a beacon of expertise. Their comprehensive services encompass Drupal development, website design, UI/UX design, digital strategy, and more. With a stellar 4.7-star rating on G2 and client testimonials praising their structured approach and expert advice, Symetris shines as a premier partner for organizations navigating the digital jungle, delivering excellence with every project.
Appinventiv
Appinventiv emerges as a comprehensive hub for digital transformation, boasting a formidable team of 1000+ agile developers equipped with cutting-edge technologies across Mobility, AR/VR, Blockchain, Cloud & DevOps, Web, Data & Analytics. By prioritizing customer-centric and design-led engineering, they have championed the visions of a global clientele, ranging from American Express and Vodafone to EmiratesNBD and Adidas, fostering digital transformation and operational scalability.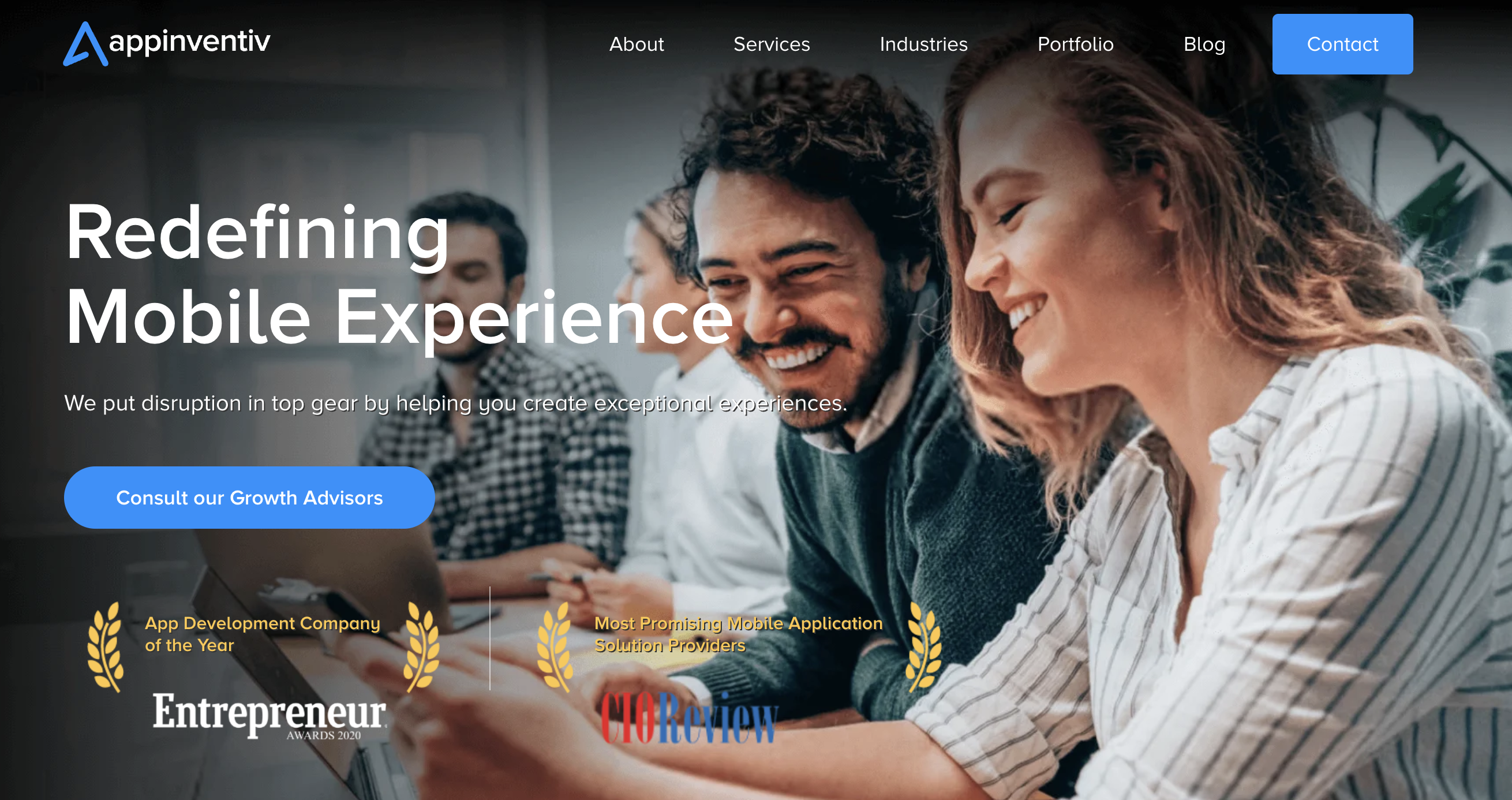 For over 7+ years, Appinventiv has catered to an array of clients spanning startups, digital enterprises, and Fortune 500 companies. Their domain expertise extends across FinTech, HealthTech, FoodTech, Media, OTT, Commerce, and EdTech, showcasing their versatility and impact across various industries. Notably, they have solidified their status as the preferred digital transformation partner for Indian businesses and expanded their presence across the US, MENA, Australia, and Europe, in addition to public sector entities like the Qatar and Indian Governments. Appinventiv's journey exemplifies its unwavering dedication to fostering digital transformation and its expansive reach in shaping the global digital landscape.
Accenture
Accenture stands as an eminent and globally recognized entity in the IT sphere, renowned for its extensive range of services spanning technology, operations, consulting, and digital transformation. With a robust distribution network spanning the Middle East, Asia, Latin America, Asia Pacific, Europe, and North America, Accenture delivers impactful solutions to a diverse clientele. Founded in 1989, Accenture's journey is characterized by its unwavering commitment to excellence. With over 10,000 employees, they operate as a public entity with their headquarters situated in Dublin. Their impressive revenue of $50.53 billion reflects their impact and capabilities in the global IT landscape.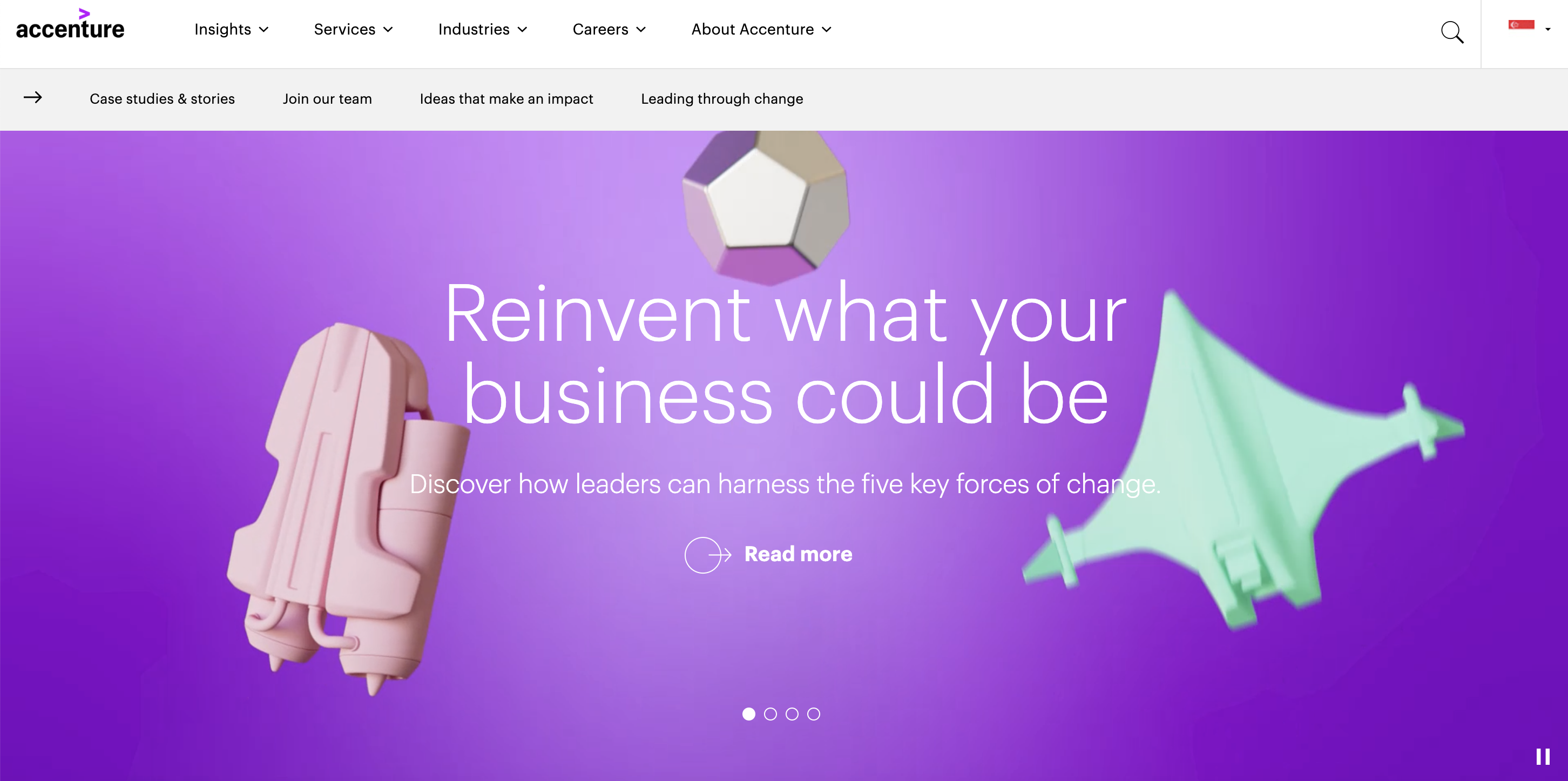 Accenture harnesses the capabilities of subsidiaries like IMJ Corporation, Avanade, and Droga5 to provide a comprehensive suite of products and services to clients worldwide. Collaborating with 89 of the Fortune Global 100 companies underscores their reach and influence. Notably, they have consistently earned recognition as the World's Most Admired Digital Transformation Company by Fortune. Accenture serves a diverse array of clients, including Disney Studios, Make-A-Wish, Novartis, and Bank of Fukuoka. Their expertise empowers businesses to navigate complex digital landscapes, with each transformation underpinned by Accenture's commitment to excellence.
ScienceSoft
ScienceSoft stands as a formidable force in the realm of digital transformation, driven by the synergy of business consultants and technologists working collaboratively to actualize innovative solutions for their clients. With a distinct approach that focuses on single business areas, ScienceSoft defies conventional enterprise-wide transformations, instead opting for precision-targeted strategies that promise predictable budgets, accelerated ROI, and seamless adoption.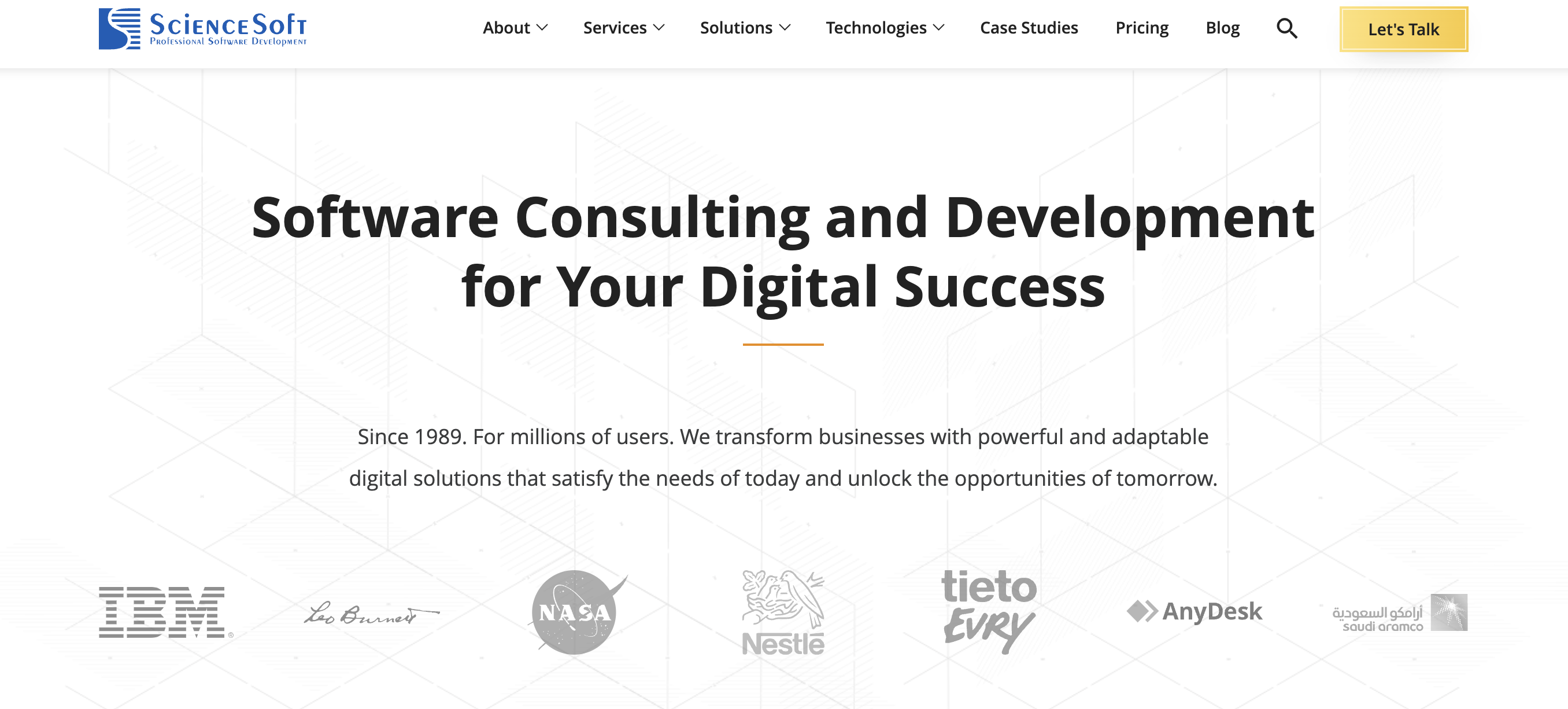 ScienceSoft breathes digital transformation into customer experience, supply chain, workforce management, administrative functions, and financial asset management. Their prowess has already elevated 1,200 companies across 70+ countries, enhancing technological maturity and overall business performance. With an impressive 34 years in the IT industry, ScienceSoft bridges the gap between modernizing legacy systems and implementing transformative technologies like cloud solutions, big data, machine learning, and AI. They adeptly manage operational, cost, compliance, and security risks that emerge with new digital solutions.
Role of digital transformation agencies in assisting businesses
Digital transformation agencies serve as essential partners for businesses seeking to navigate the complexities of modernizing their operations through digital innovation. These agencies play a crucial role in guiding organizations through every step of this transformative journey, leveraging their expertise to ensure a seamless and effective transition. Here are some key positions where transformation agencies can bring expertise, experience, and resources to help organizations in the process of technological change and innovation.
Strategic Guidance and Planning: Digital transformation agencies help businesses develop a comprehensive digital transformation strategy aligned with their goals and industry trends. They assess the organization's current state, identify areas that need improvement, and create a roadmap for integrating digital technologies seamlessly.
Technology Expertise: These agencies possess a deep understanding of the latest digital technologies, tools, and platforms. They advise businesses on selecting the right technologies that best suit their needs, ensuring that the chosen solutions are scalable, compatible, and future-proof.
Customization and Integration: One of the challenges of digital transformation is integrating new technologies with existing systems. Digital transformation agencies have the expertise to customize and integrate solutions, ensuring a smooth transition without disrupting day-to-day operations.
Change Management: Implementing digital transformation often requires changes in processes, workflows, and employee roles. These agencies assist in managing this change by offering training, workshops, and communication strategies to ensure employees are comfortable and capable of using new technologies effectively.
Data Analysis and Insights: Digital transformation involves collecting and analyzing large volumes of data. Agencies help businesses derive meaningful insights from this data, enabling informed decision-making and the development of data-driven strategies.
Innovation and Ideation: Digital transformation agencies foster a culture of innovation within organizations. They provide fresh perspectives and creative ideas on how to leverage digital technologies for new product/service offerings, process improvements, and customer engagement.
Project Management: Implementing digital transformation is a complex endeavor involving multiple stages and stakeholders. Agencies provide project management expertise to ensure that timelines are met, resources are allocated efficiently, and objectives are achieved.
Risk Mitigation and Security: With digital transformation comes cybersecurity concerns. Agencies help businesses identify potential vulnerabilities implement security measures to protect sensitive data and maintain compliance with relevant regulations.
Continuous Improvement: Digital transformation is an ongoing process, not a one-time event. Agencies work with businesses to continuously monitor, evaluate, and refine digital strategies, ensuring they remain relevant and effective in the face of evolving technologies and market dynamics.
Measurable Outcomes: Digital transformation agencies focus on achieving tangible results. They establish key performance indicators (KPIs) and metrics to track the impact of transformation initiatives, demonstrating the value generated for the business.
Vendor Management: Many digital transformation initiatives involve working with various technology vendors. Agencies manage vendor relationships, negotiate contracts, and ensure that solutions align with the organization's strategic objectives.
Benefits of Successful Digital Transformation
Engaging digital transformation agencies to achieve successful digital transformation yields a range of invaluable benefits that propel businesses into the modern era of innovation and efficiency.
Enhanced Operational Efficiency and Cost Savings with Digital Transformation Agencies
Engaging digital transformation agencies to facilitate successful digital transformation brings forth a profound enhancement in operational efficiency. Through meticulous process optimization, automation of routine tasks, and harnessing the power of technology-driven solutions, businesses experience a significant reduction in resource-intensive manual efforts.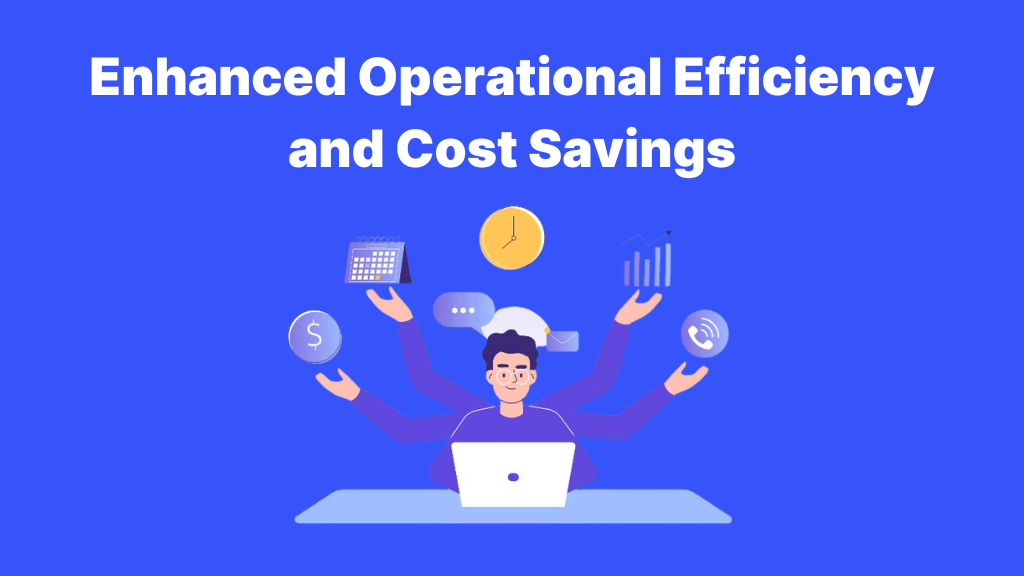 This optimization not only streamlines operations but also translates into tangible cost savings over the long term. With workflows fine-tuned to operate seamlessly, errors minimized, and resources allocated with precision, businesses can redirect their investments toward growth initiatives, innovation, and strategic expansion.
Improved Customer Experiences and Engagement with Digital Transformation Agencies
The synergy of digital transformation agencies in orchestrating successful transformations contributes directly to the elevation of customer experiences. Leveraging data-driven insights, businesses gain a comprehensive understanding of customer preferences, behaviors, and pain points.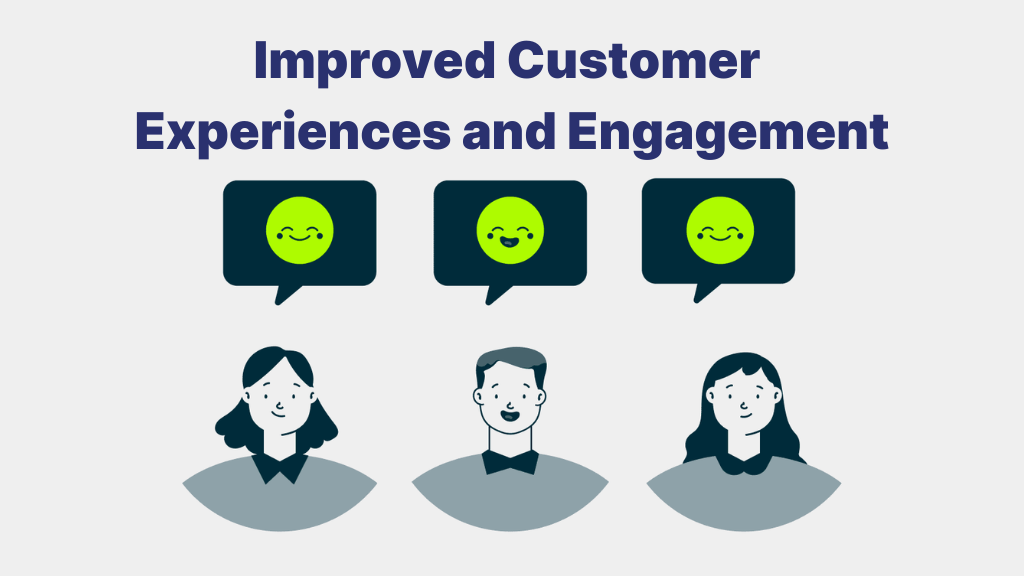 This empowers them to craft personalized offerings, leading to interactions that are both seamless and tailored to individual needs. Such heightened customer engagement fosters deeper loyalty and advocacy, as customers feel genuinely understood and catered to. This impact goes beyond transactions and cultivates lasting relationships that act as a driving force for sustained growth.
Empowerment through Data-Driven Decision-Making with Digital Transformation Agencies
The partnership with digital transformation agencies offers businesses an invaluable advantage through access to expansive data resources and sophisticated analytics tools. This data-driven approach enhances decision-making processes by providing deeper insights into market trends, customer behaviors, and operational performance.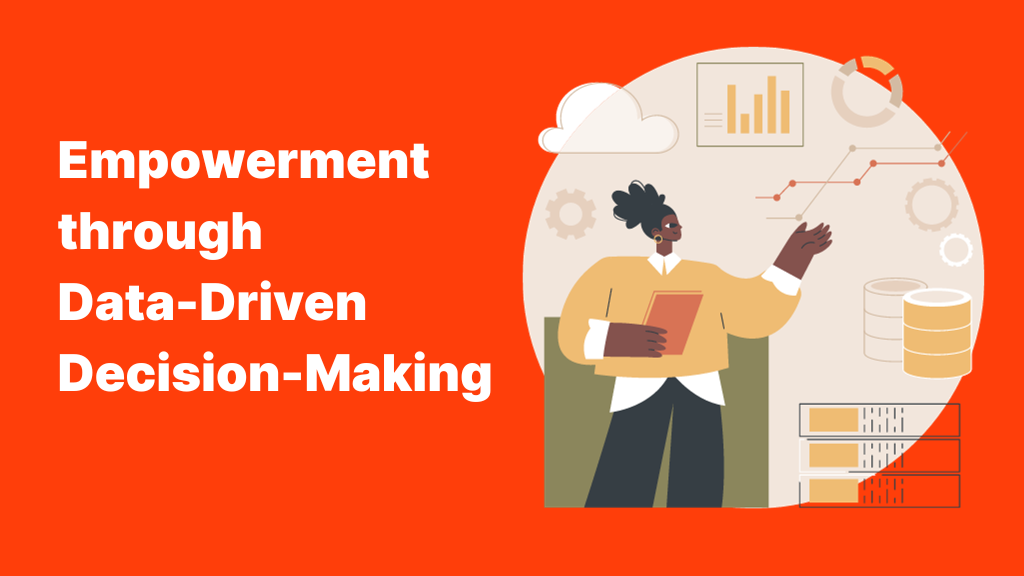 Informed decisions not only drive strategic choices aligned with evolving market dynamics but also enable businesses to anticipate shifts and adapt proactively. The result is a more agile and flexible approach that positions the organization at the forefront of emerging opportunities while mitigating risks associated with uncertainty.
Heightened Competitiveness and Resolute Market Positioning with Digital Transformation Agencies
Successful digital transformation, under the guidance of digital transformation agencies, enables businesses to transcend traditional competitive boundaries. By embracing cutting-edge technologies and fostering a culture of continuous innovation, organizations gain the agility needed to respond rapidly to market changes and shifting customer expectations.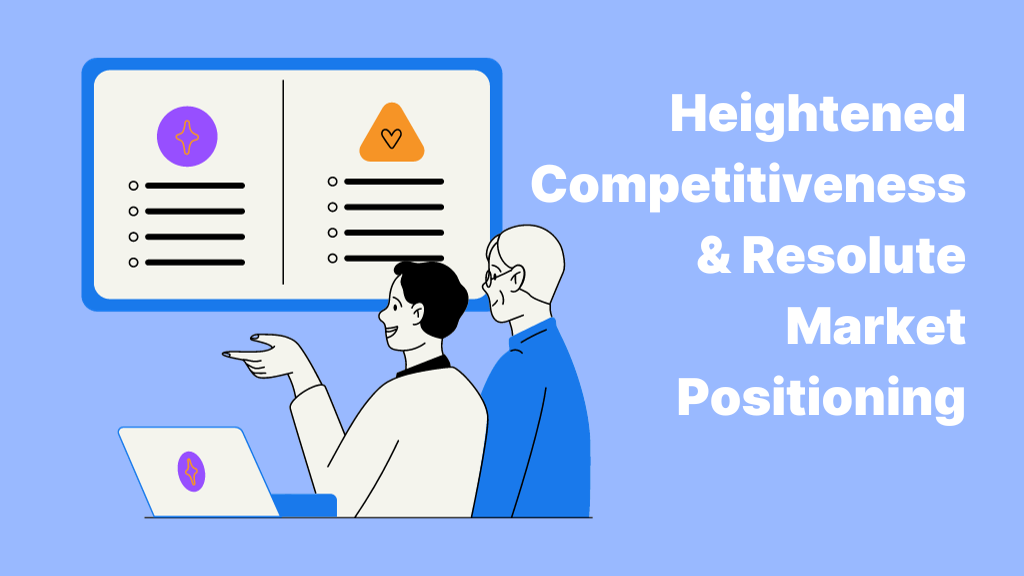 This proactive stance elevates competitiveness and bolsters market positioning, granting businesses an edge over competitors. As the digital landscape evolves, the organization remains adaptable, ready to leverage emerging trends and capitalize on new growth avenues.
Cultivation of Innovation and Agile Mindset with Digital Transformation Agencies
The collaborative journey with digital transformation agencies results in the cultivation of a culture steeped in innovation and agility. By encouraging experimentation with new technologies, businesses become adept at seizing opportunities, adapting to market shifts, and identifying novel revenue streams.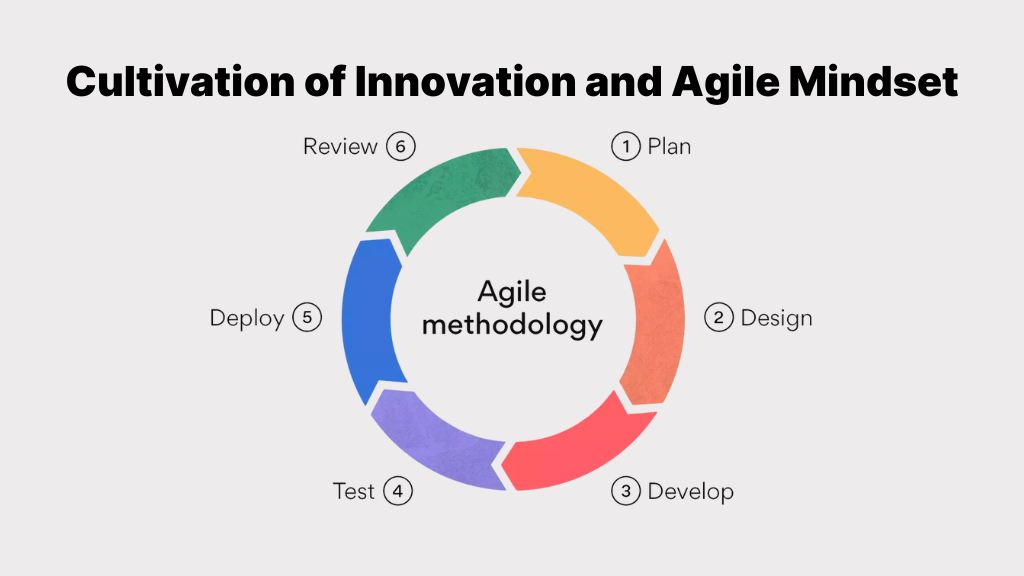 This innovation mindset permeates the organization, encouraging employees to explore creative solutions, break through conventional barriers, and unlock untapped potential. The resulting atmosphere of innovation nurtures a resilient and adaptive organization, poised to thrive in an ever-evolving business landscape.
Facilitated Collaboration and Seamless Communication with Digital Transformation Agencies
Digital transformation agencies, in their role as facilitators of successful transformations, enhance collaboration and communication dynamics within the organization. Leveraging digital tools, real-time interactions among employees, partners, and customers become seamless and efficient.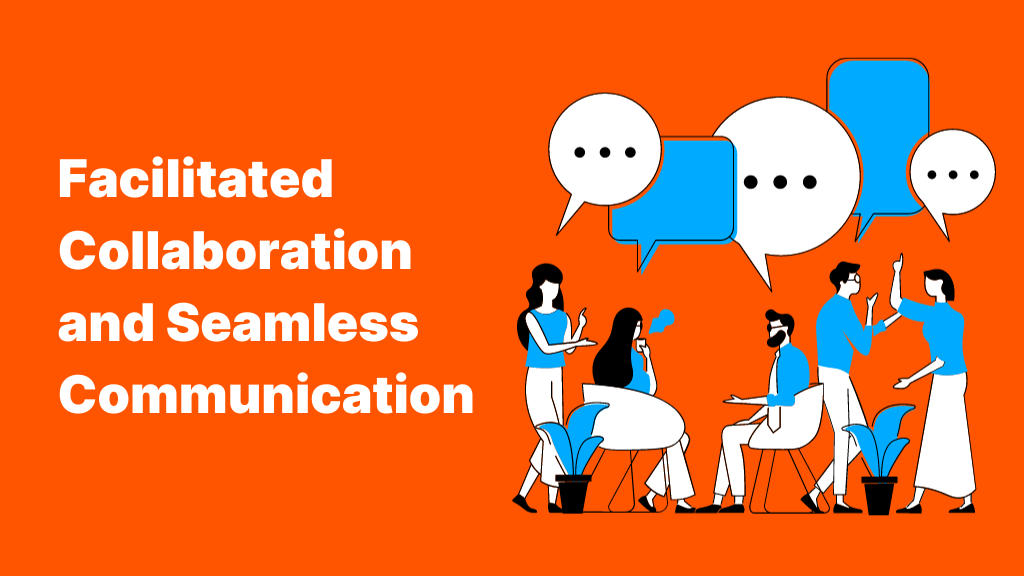 This streamlined communication fosters a more cohesive teamwork environment, reducing delays and ensuring projects progress with precision. The outcome is enhanced project outcomes, enriched customer satisfaction, and a unified ecosystem that propels the business toward its goals.
Challenges in Digital Transformation and How Agencies Address Them
As organizations embark on the path of digital transformation, they encounter a series of challenges that can potentially impede progress and hinder the realization of transformative goals.
One of the prominent challenges encountered in the journey of digital transformation revolves around the resistance to change that often arises among employees. The introduction of new processes, technologies, and methodologies can disrupt familiar routines, leading to reluctance and apprehension. To address this, digital transformation agencies strategically embrace the task of guiding organizations through cultural shifts. Through comprehensive change management strategies and experiences, these agencies can meticulously design programs that not only communicate the benefits of change but also actively involve employees in the transformation process. By fostering a culture of change readiness and providing tailored training, agencies empower employees to perceive digital transformation as an opportunity for growth rather than a source of disruption.
Legacy Systems and Technical Integration Hurdles: Orchestrating Harmony Amid Complexity
The challenge of seamlessly integrating modern digital solutions with existing legacy systems can pose intricate technical hurdles. Compatibility concerns and the risk of operational disruptions necessitate meticulous planning. Digital transformation agencies tackle this complexity by conducting exhaustive system assessments that identify areas of integration and potential bottlenecks. Leveraging their technical expertise, agencies architect integration strategies that bridge the gap between legacy and contemporary technologies. Through the strategic deployment of Application Programming Interfaces (APIs) and middleware, agencies harmonize diverse systems, ensuring a smooth transition while optimizing the capabilities of both worlds.
Ensuring Cybersecurity During Transformation: Safeguarding the Digital Terrain
In the landscape of digital transformation, the paramount importance of cybersecurity cannot be overstated. As businesses embrace new technologies and interconnected platforms, the potential for vulnerabilities and breaches increases. Addressing this challenge head-on, digital transformation agencies adopt a proactive stance towards cybersecurity. They implement stringent security protocols, conduct comprehensive vulnerability assessments, and implement robust data encryption mechanisms. By design, transformation strategies are fortified with cybersecurity measures that not only protect sensitive data but also preemptively thwart potential threats, ensuring that the journey toward digital evolution remains secure and resilient.
Managing Cultural Shifts Within the Organization: Cultivating Change Champions
The transformational journey often involves not only technological shifts but also profound cultural changes within an organization. Employees accustomed to traditional practices may find it challenging to adapt to new paradigms. Addressing this challenge requires a multifaceted approach that goes beyond technical aspects. Digital transformation agencies become change champions by nurturing cultural alignment. They collaborate with leadership to articulate a vision that resonates with employees, emphasizing the value of innovation, adaptability, and continuous improvement. Through tailored change management initiatives, agencies foster an environment where cultural shifts are met with enthusiasm and embraced as integral to the organization's growth trajectory.
Criteria for Selecting Top Digital Transformation Agencies
Expertise and Services
When selecting top digital transformation agencies, evaluating their expertise and range of services is pivotal. This involves understanding the distinctions between Multiservice Agencies and Industry Focus Agencies to align with specific organizational needs. Multiservice Agencies offer comprehensive solutions, while Industry Focus Agencies bring specialized industry knowledge. Assessing their track record, case studies, client testimonials, and references provide insights into their capabilities. Concrete project outcomes and client feedback validate their expertise.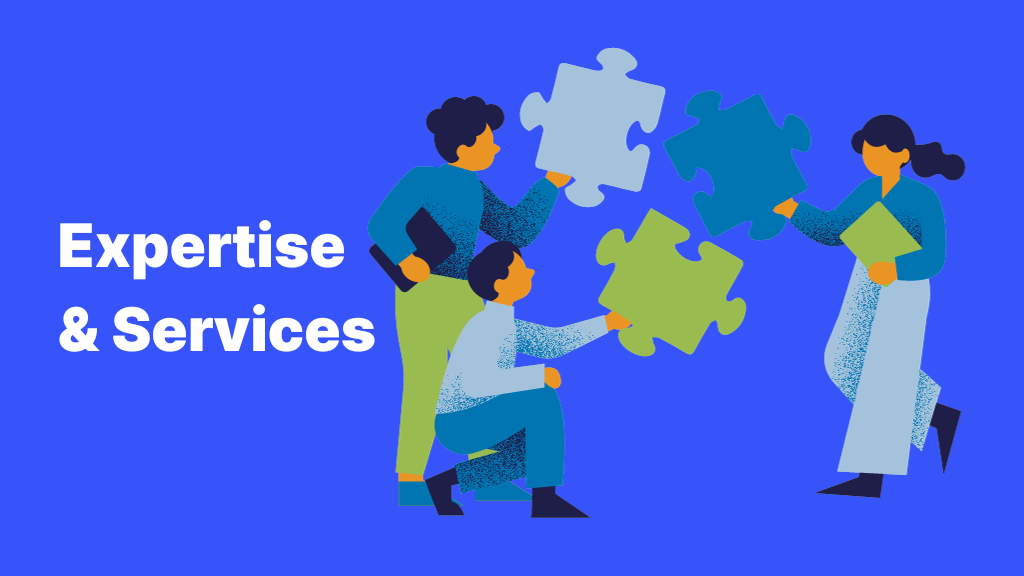 Team composition, encompassing diverse skills and certifications, showcases the agency's commitment to staying current with industry trends. Ultimately, the agency's ability to align offerings with your requirements and deliver impactful results shapes the transformative journey.
Innovation and Thought Leadership
In the landscape of digital transformation, innovation and thought leadership serve as defining pillars. The prowess of a digital transformation agency to anticipate and embrace emerging technological trends serves as a critical litmus test for its transformative prowess. Beyond addressing immediate needs, the agency's capacity to envision and prepare for forthcoming challenges and opportunities sets it apart. A forward-looking agency's alignment with the latest technological shifts underscores its commitment to offering solutions that are pertinent today and adaptable for the evolving terrain of the future.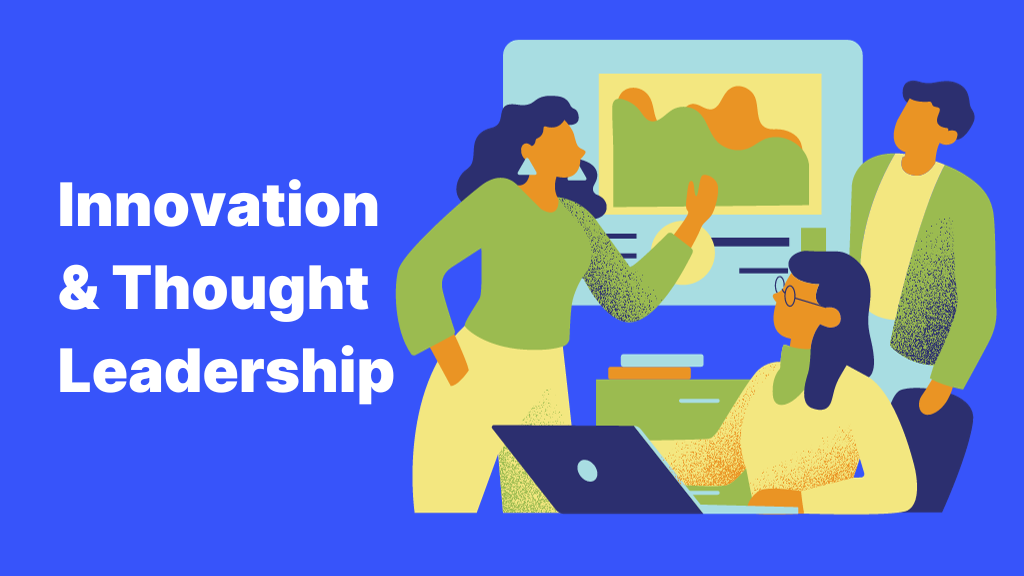 The distinctive essence of a digital transformation agency often rests in its role as an industry influencer, rather than a mere adapter. The agency's status as a thought leader is evident in its dissemination of insights through diverse channels like blogs, whitepapers, and webinars. These contributions not only showcase their extensive knowledge but also spotlight their dedication to cultivating innovation within the field. Thought leadership content serves as a gateway to the agency's technical acumen and ability to anticipate trends, guiding your transformative journey with foresight and strategic vision. It transcends mere synchronization with the present, embodying a proactive stance that leads the charge in catalyzing transformative change.
Adaptability and Flexibility
In the dynamic landscape of digital transformation, the ability of an agency to adapt and offer flexible solutions becomes a crucial criterion for selection. It's not just about implementing standardized strategies; it's about crafting transformations that are finely tuned to your organization's unique requirements. The concept of customized solutions takes center stage, emphasizing the importance of an agency's capacity to understand, align with, and address your specific business needs. Instead of relying on one-size-fits-all approaches, top digital transformation agencies excel in their capability to tailor their strategies, technologies, and methodologies to match your organization's distinctive context.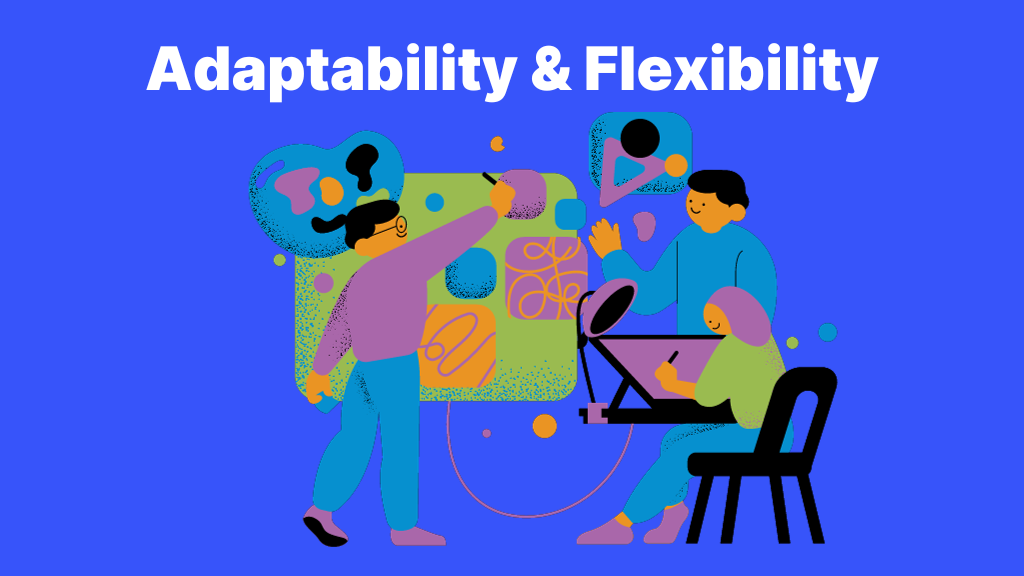 The journey of digital transformation is not just a snapshot in time; it's a continuum that must seamlessly align with your business's growth trajectory. This is where the principle of scalability comes into play. Evaluating the agency's ability to not only address your current requirements but also to accommodate your evolving needs is of paramount importance. Consider the scalability of their solutions in terms of technology, processes, and resources. Can the agency's strategies effectively grow alongside your business, accommodating shifts in market dynamics and new opportunities? An agency that can seamlessly integrate emerging requirements while maintaining continuity in the transformation process is a testament to its adaptability and long-term partnership potential. The right agency is not just focused on the immediate transformation but also equipped to guide you through the evolving stages of your organizational journey.
Communication and Transparency
In the realm of digital transformation, effective communication is a vital bridge between technical intricacies and strategic vision. The selection of a top digital transformation agency hinges on its ability to convey complex technical information to non-technical stakeholders in an accessible manner. This skill becomes even more critical when presenting intricate concepts to decision-makers without technical backgrounds, fostering alignment and informed decision-making.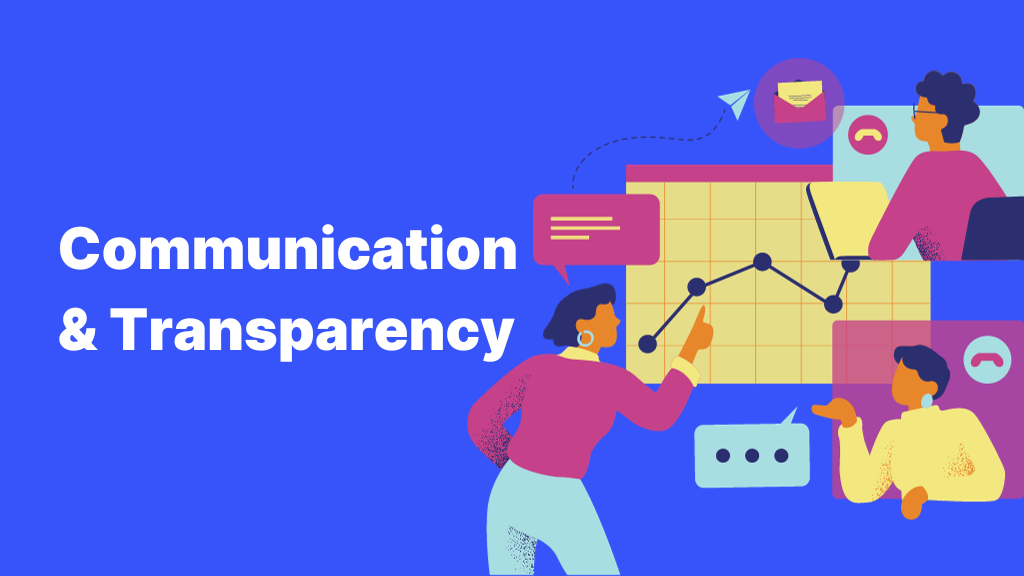 Transparency is a hallmark of leading digital transformation agencies. Project transparency, including open communication about timelines, progress, and challenges, empowers clients to make informed decisions and builds trust. Transparent agencies offer a clear view into their processes, transforming clients into active participants in the transformation journey. The clarity provided by project transparency not only instills confidence but also lays the foundation for successful collaboration and partnership.
Cost and Value
When selecting a digital transformation agency, the evaluation of cost and value becomes a pivotal consideration. It extends beyond the initial investment to encompass the financial implications that align with your budget and long-term expectations. Understanding the agency's pricing structure and potential additional costs allows for effective planning and minimizes surprises. Equally crucial is assessing the agency's ability to provide tangible value beyond expenses. This involves evaluating their potential to enhance operational efficiency, customer experiences, and overall business performance. A successful partnership should not only be financially sound but also yield substantial returns through transformative solutions that contribute to your organization's growth and success.
Geographic Reach and Cultural Fit
The considerations of geographic reach and cultural fit assume critical roles in shaping successful collaborations with digital transformation agencies. Beyond technicalities, these dimensions encapsulate global connectivity and organizational harmony. Evaluating an agency's global presence is essential, particularly for businesses with operations across diverse regions, as it ensures access to local resources and expertise for seamless implementation. Moreover, cultural alignment between the agency's values and your organization's principles fosters collaborative synergy, effective communication, and shared purpose. Such alignment transforms the partnership into a transformative journey, where the collective pursuit of goals transcends geographical boundaries and nurtures harmonious innovation.
Long-Term Partnership
Beyond initial implementation, partnerships with digital transformation agencies encompass post-implementation support and long-term strategic alignment. A top agency's commitment extends beyond implementation, offering sustained post-implementation support and assistance for continued success. This speaks to their dedication to nurturing a lasting and impactful collaboration. Equally crucial is an agency's ability to evolve alongside technological and market shifts, ensuring your digital transformation strategy remains relevant and aligned with changing dynamics. A forward-looking agency not only navigates change but actively shapes your evolving strategy, embodying resilience and innovation for a partnership that transcends time and challenges.
Tips on How to Partner with a Digital Transformation Agency
Assessing your company's digital readiness
Before embarking on a digital transformation journey, it's essential to evaluate your company's current digital maturity. Understand your existing technological infrastructure, processes, and workforce capabilities. Identify areas where digital enhancements are most needed and assess your organization's willingness to embrace change. This assessment provides a foundation for aligning your goals with the agency's expertise and services.
Defining clear goals and objectives for transformation
Clearly articulate the goals and objectives you aim to achieve through digital transformation. Whether it's improving operational efficiency, enhancing customer experiences, or streamlining internal processes, having well-defined goals ensures that both your organization and the agency are on the same page. Specific, measurable, achievable, relevant, and time-bound (SMART) goals provide a roadmap for the agency to tailor their strategies and solutions accordingly.
Conducting in-depth consultations and requesting proposals
Engage in thorough consultations with potential digital transformation agencies to gauge their alignment with your vision. Share your business challenges, goals, and expectations openly, and seek their insights and recommendations. Request detailed proposals that outline their approach, methodologies, timelines, team composition, and estimated costs. Compare these proposals to ensure they align with your objectives and budget.
In conclusion
The era of digital transformation is upon us, offering both challenges and boundless opportunities. Businesses that embrace this transformative journey stand to unlock unprecedented growth, efficiency, and relevance in an increasingly digital world. With the guidance of top digital transformation agencies, organizations can navigate this landscape with confidence, harnessing the power of technology, innovation, and strategic thinking. As industries continue to evolve, one truth remains evident: digital transformation isn't just about adapting to change; it's about leading the change and shaping the future.
If you'd like to receive more updates from us about the newest trends in the digital transformation scene, please subscribe to our newsletter right below.