As the worlds of business and eCommerce undergo a rapid digital revolution, one element that has had to adapt swiftly is how we communicate with our consumers. Email and phone were the primary contact center solutions just a few years ago. Customers today want greater service and more immediate communication. Find out below the top best live chat apps eCommerce platforms.
1. What are live chat apps?
Live chat is the little chat bubble that appears at the bottom right corner of most websites. It's set up to allow you to start a live chat with customers as soon as they land on the website by asking a question (such as, "How can I help you?").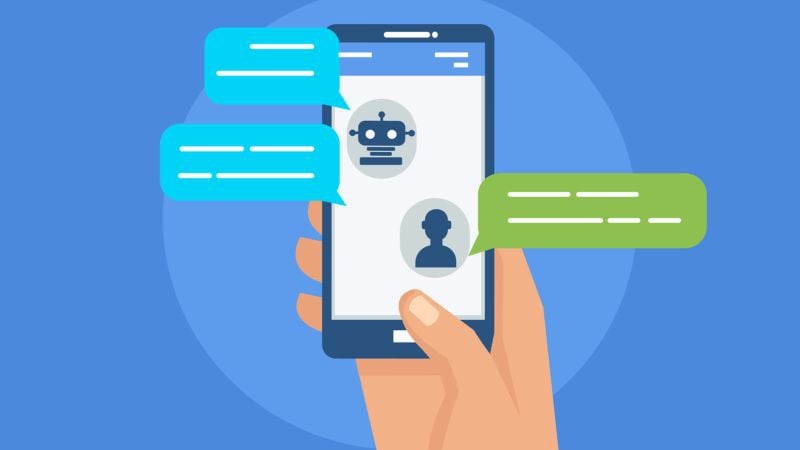 Best live chat apps, which are usually included as part of a help desk package, allow you to swiftly reply to consumer concerns via your website. Live chat software is a low-cost solution to increase customer service and sales. Furthermore, a dependable chat service improves client satisfaction and brand reputation.
2. Why do ecommerce businesses need to use the best live chat apps for their business?
2.1. Being available
Live chat means that you are present at all times. Visitors to the site can contact someone who can help them in a matter of seconds. This can significantly reduce wait times and increase client satisfaction with the brand.
Because of the short response time, consumers prefer to use chat applications for initial interaction. According to Facebook, 35% of consumers ask companies inquiries about a product or service, while 33% inquire about store hours, location, or inventory. Consumers have already demonstrated a definite trend in their chat app purchasing habits.
2.2. It builds closer connections
Live chat allows companies to communicate with prospects and customers on a more personal level, allowing for a more human-centric sales approach. Customers now do not have to wait hours to interact with sellers and be afraid to annoy them by asking millions of questions.
3. Essential features that need considering
Best live chat apps will assist you in converting internet queries into sales and disgruntled clients into brand ambassadors. However, you won't be able to do so unless you have the necessary tools. So make sure your live chat app has the following capabilities: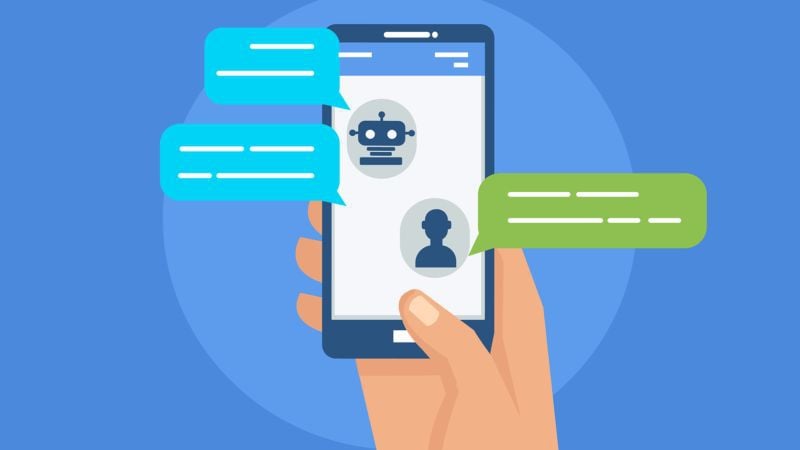 Personalization: The live chat app should allow you to change the chat box's colors to match your company's identity.
Integrations: Your live chat application should be able to communicate with your website. Check that the app is compatible with your content management system.
Basic lead acquisition tools: such as the ability to take emails, should be included in the chat interface. These emails should, in theory, become contacts in your CRM.
Trigger: Visitors should be able to initiate a chat depending on their activities, and you should be able to rapidly get visitor details such as location, language, and time zone. Customers should be able to get one-time campaign messages from your app based on their data and profiles.
Chatbots and templates: Your app should have chatbots for frequent questions, as well as basic customer care and support template responses.
Reports and clarity: A successful software should be able to record and assemble customer data into reports, as well as include features like tags and status, to assist sales professionals in effectively handling various instances.
4. Benefits of those best live chat apps
Below are five main benefits of using those best live chat apps: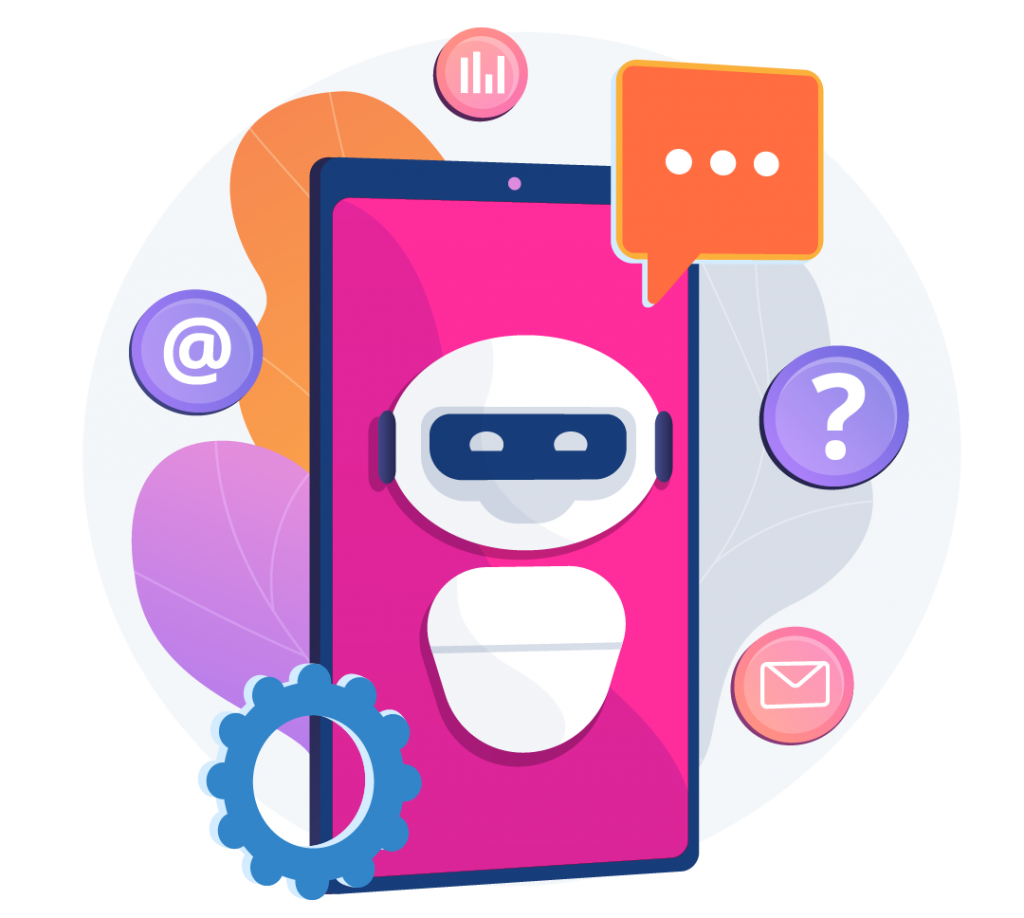 Real-time communication: Live chats are fantastic for cutting down on the time it takes to reach a current or potential consumer. Because of the immediacy it provides, 79 percent of customers prefer live chat to any other form of customer service.
Data collection: Live chat apps offer analytical engines to evaluate customers' behaviour and purchasing activities. Live chats aren't just for studying visitors' activity. They also provide immediate access to information about visitors and allow them to save it.
Reach more customers: Live chat is becoming a typical help channel in customer service. Nearly half of customers use live chat to communicate with businesses. Even if you don't think your company should include chat to its website, your customers will soon expect you to. You don't want to be behind your competition when they talk about their new multi-channel support systems, especially as more firms utilize chat services.
Improve Support Availability: Because of its ease of use and consistent availability, chat assistance can have an impact on customer experience. According to studies, 60 percent of customers rate their service experience as favorable when their issues are resolved immediately. Because the widget can be shown 24 hours a day, 7 days a week, live chat is an excellent approach to provide instant service. Reps can help customers complete their purchases by guiding them through the customer experience.
Increase in customer's loyalty and satisfaction: According to research examining the impact of live chat software on visitor behavior, it has a significant impact on consumer actions, loyalty, and satisfaction. With 73% of live chat users satisfied with the service, compared to 61 percent for email and 44% for phone assistance, live chats tend to deliver the highest levels of customer satisfaction. What's more, live chat assistance may have an impact on customers' willingness to purchase the goods.
5. Top best live chat apps eCommerce platforms
5.1. LiveChat
LiveChat is one of the best live chat apps that focuses on providing extra value to e-commerce company owners. It's meant to fulfill the needs of all sizes of businesses with its ticketing system, powerful data analytics, and goal monitoring. It works with most well-known e-commerce platforms out of the box, such as Shopify and BigCommerce. It's also the only live chat solution with an official Magento technological alliance and a solution designed specifically for Magento users.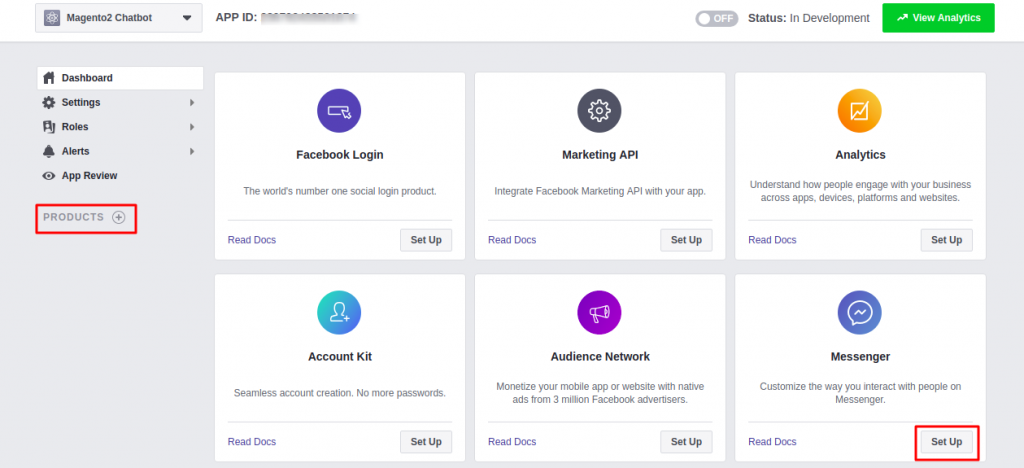 Users can mark each chat for later research with LiveChat's labeling system. Users can then sort and search prior conversation transcripts by label, as well as look for patterns across all chat support cases. This system enables customer care representatives to see which chat cases are the most difficult to resolve.
LiveChat features for e-commerce
Ticketing system – save cases to be resolved later, by email, for a huge number of requests.
When interacting with visitors, you can gain insight into their data, such as the product pages they visited previously, the term they used in Google to reach your website, their demographics, and their time on site.
Setting up the goals you want to achieve with live chat chats, such as a product sale, and tracking the impact of your talks on achieving these goals.
"Customers" list – a list of customers that are now exploring your website that may be sorted based on their on-site activity, such as the amount of time they spend on the site.
5.2. Tidio Chat
Tidio is a well-designed freemium app and be considered one of best live chat apps that places a premium on the quality of its integration with other platforms. Within the WIX panel/dashboard, you may quickly customize the chat window and watch the chats while using WIX or Weebly. Tidio just updated its popular Shopify integration with a bot that checks the order status, delivery location, and product availability automatically. This is accomplished via a chat's inbuilt Shopify connectors with your store's database.
Tidio features for e-commerce
Easy-to-use automations that allow you to send automated messages to your visitors based on their action, such as sending special invitations to individuals who return to your store.
When you're not available for a live conversation, you can send responses via email.
Creating an automated bot to handle inquiries about product availability and shipping alternatives If you're using Shopify's Facebook Messenger integration, you'll be able to handle requests from your Facebook Fan Page Live visitors' list, as well as track people viewing your website.
5.3. Chatra
Chatra is a basic but user-friendly, best live chat apps that offer a free plan for small and medium eCommerce firms and a subscription version for those who require many agents. Small and medium enterprises will benefit the most from Chatra's array of valuable features. It has a number of connectors (Slack, Google Analytics) and a mobile iOS and Android app that allows you to answer to consumers on the move.
Chatra features for e-commerce businesses
With Google Analytics' automatic integration, you can track events and goals.
Information about what visitors are typing enables the agent to prepare answers ahead of time and provide speedier assistance.
Screen sharing using the Median app allows you to see what your consumers are doing on your website in real time.
Group conversations – in the event of a more sophisticated situation, numerous agents will be able to communicate with one client at the same time.
"Cart saver" option available with Shopify connection – helps close purchases by sending automatic messages to individuals who have added things to their cart but have not completed the order Conversation history is kept for both you and your customers indefinitely.
5.4. Olark
Olark is one of the best live chat apps which make it simple to communicate with customers. Their chat tools assist you in gaining knowledge and improving your skills with every online connection. Olark is simple to set up and use, making it an excellent choice for small businesses that have never used a service like this before.
One of the best features of Olark is how configurable it is, allowing you to modify the colors, position, and form of chat windows. You may personalize your live chats by adding welcome text and a photo of a customer care employee.
There are also some useful automation capabilities on the platform. You can communicate with people automatically, generate scripted responses, route discussions to different departments, and more. Olark also delivers real-time data and analytics on variables such as the number of chats in your business, customer happiness, the activity of your support workers, and more.
What are the best eCommerce features of Olark?
Collects visitor details like location and device, maintains visitor history.
Chat transfers & Chat transcripts.
File sharing.
Chat tagging for analytic purposes.
Pre and post-chat survey.
Canned responses.
Automate chat greeting, chat initiation on triggers.
Automate chatbox behavior based on visitor behavior.
Enable desktop notifications of new chats.
Dedicated WordPress plugin for WooCommerce stores.
Add-ons for co-browsing, removing 'Olark' branding, and visitor insights into social and professional profiles.
5.5. Magento 2 Facebook Chatbot
Merchants owning Magento 2 stores may construct a chatbot within Facebook Messenger with Magento 2 Facebook Chatbot to engage customers with rapid automatic responses. This plugin is a helpful tool for efficiently reducing support time and promoting marketing campaigns with smart notifications directly in the most popular chat app.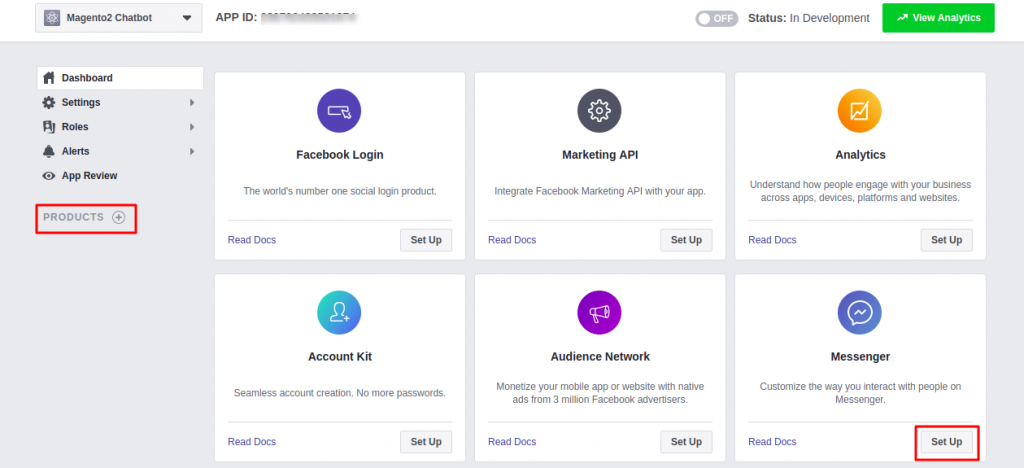 Magento 2 Facebook Chatbot will enhance your company's reach and aid in consumer engagement by giving the greatest possible experience. It also allows customers to purchase online with a tailored and curated experience and help them save time by allowing them to look for new and trending goods and categories using simple navigations and chats. When compared to human personnel, it improves customer relations and aids customer service management at a reduced cost.
Through Facebook Messenger, you may receive and respond to client inquiries.
Create an unlimited number of messages to automatically respond to consumer inquiries.
Show a Facebook Messenger popup on the store's top page.
Multiple message kinds are supported: Text, Text & Image, Product Display, Category Display.
Switch between View Orders and View Wishlist on the persistent menu.
A new backend interface has been added to make it easier to add and manage messages.
Show follow-up messages based on the admin-defined keywords.
Each message should have a CTA button: Show the next message, the URL, and the phone number. Action is required.
Allow clients to ask for human assistance.
When a human assistance request comes through, send an email notification.
Make a Persistent Menu for critical actions.
Customers can add things to their shopping directly from Messenger.
Conclusion
Customer experience is particularly important for eCommerce platforms as there are no physical customer touchpoints. As there are no physical storefronts, decorations, or employees, the quality of the customer's interactions on the website determines everything. Many elements can influence the outcome, and loading time is one of the most important considerations. These best live chat apps above like Magento 2 Facebook chatbot may improve your company's customer service by providing a preferred communication route for both current and new consumers. It's also fairly inexpensive, quick to set up and work as an email inbox.