Are you looking to take your business to the next level with eCommerce? If so, you need to make sure you're using the right strategies. In this blog post, we'll discuss some of the most important B2B eCommerce strategies that you need to know. So, if you're ready to take your B2B business to new heights, keep reading to the end!
What is B2B eCommerce?
An online business model known as B2B eCommerce allows businesses to sell to other businesses, contrary to business-to-consumer eCommerce, which sells to consumers. Due to the involvement of several stakeholders, bigger order volumes, and higher prices, among other things, the B2B eCommerce model's sales cycles typically last longer.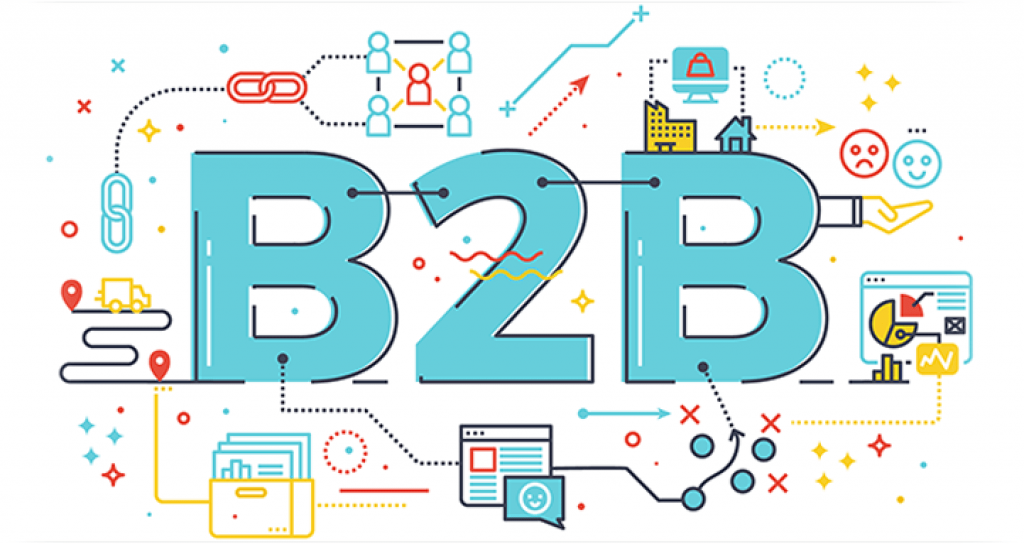 The manufacturing sector is one that is well-known for B2B eCommerce, where companies produce parts and sell them in bulk to other companies. Alibaba and Quill are two examples of B2B businesses with strong brands. In the B2B market, purchasing corporations frequently depend on organizations with solid reputations or brands.
What are the main differences between B2B vs B2C eCommerce?
It can occasionally be difficult to distinguish between B2B and B2C due to the size of the eCommerce market. Each form is distinctive, nevertheless, due to a few significant variations in the purchasing process.
1. Buying decisions
Unlike most other B2C transactions, which are made on the spur of the moment, B2B eCommerce purchases are intentional and logical. B2B purchasing decisions are based on the workloads of many departments and demand precise data to determine whether the investment is actually worthwhile.
2. Decision makers
B2B purchasing choices are made by teams of people. The final B2B product will be used by numerous departments after it is purchased, thus the product selection must address a range of requirements.
In business-to-consumer transactions, a single person makes the decision to buy, typically in order to satisfy an emotional need or a single want.
3. Buying cycles
The B2B market is characterized by prolonged and complex buying cycles. This is so that both the vendor and the buyer, as well as many departments and personnel, are involved.
Buyers must perform additional due diligence to assure the product's quality owing to the number and cost of purchases. The B2C process, on the other hand, is simpler and significantly shorter.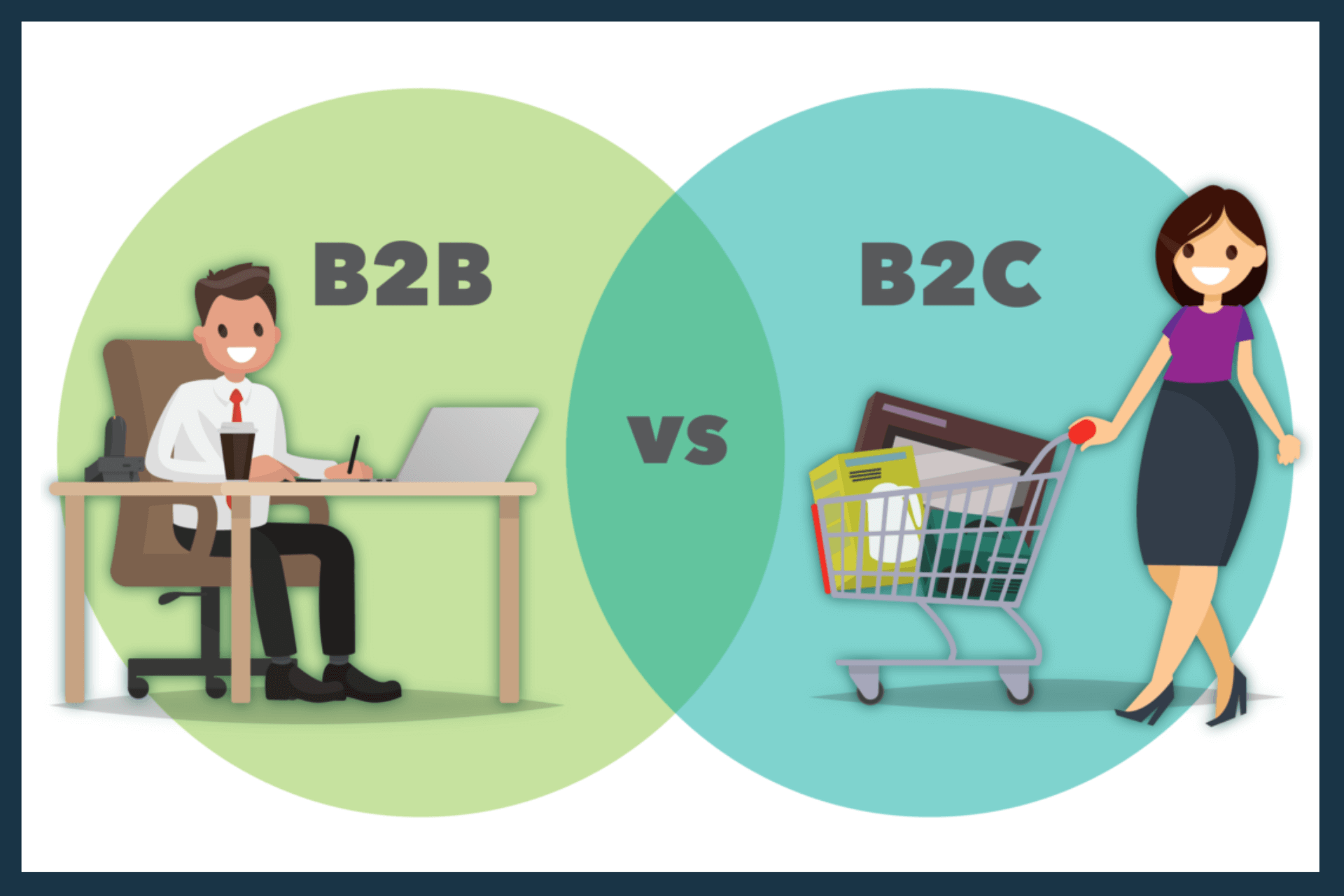 4. Focus
B2C buyers select the product that best satisfies their needs after taking into account their wants and needs. How much the product can help people is the procedure's main concern.
B2B buyers place special emphasis on how a product will affect their company's bottom line. The convenience of the transaction, how convenient it is for them, the speed of communication, their capacity to finish the transaction, and the amount of information available about the goods are all things that buyers will consider.
5. Product
Customer behavior changes are crucial to B2C eCommerce. Due to the more impulsive and emotional nature of today's consumers, merchants must concentrate on factors including seasonality, order volume, order fulfillment speed, and inventory levels.
The stakes are slightly different in B2B eCommerce. Speed and customer attitude hardly ever matter. Instead, providers take into account the number of different sizes and quantities needed as well as the volumes and product variations that each buyer will need for their business.
6. Price
B2C products have prices that make it possible for customers to buy them rapidly. Unless there are periodic discounts intended to keep things moving, the sticker price is often the final price.
A lot more alternatives are available for B2B pricing depending on the buyer's aim. Because some products are more important to a business than others, separate agreements are made to sell these products to each customer as a result of the dynamic partnerships between B2B buyers and suppliers.
7. Orders
When a B2C consumer places a purchase, a little item is probably delivered to their door. Orders for B2B transactions are typically placed in bulk because the buyer company will make its purchase based on its anticipated inventory and income.
This implies that additional variables are taken into account, such as the warehouse from where the order is placed, the shipping zones to which carriers may deliver, and the degree of customization needed for the order.
B2B eCommerce strategies to grow your B2B eCommerce business
These several suggestions for the top B2B eCommerce strategies that can assist you in expanding your B2B eCommerce business:
1. Publish extra product details on your website
On your website, include concise, thorough descriptions of your goods and services to aid customers in making decisions. The most essential web content for visitors to see on a company's website, according to customers, is frequently product information and demos.
To adopt this B2B eCommerce strategy, you need to search your website for areas where you may add more detail. Additionally, you may include datasheets, catalog summaries, and videos that show users how to operate a product or implement a system. Transparency may increase sales and build a relationship of trust with your customers.
Instagram, Facebook, and Twitter posts are excellent ways to promote your website and demonstrate that you are aware of the particular requirements and problems faced by the B2B companies you support.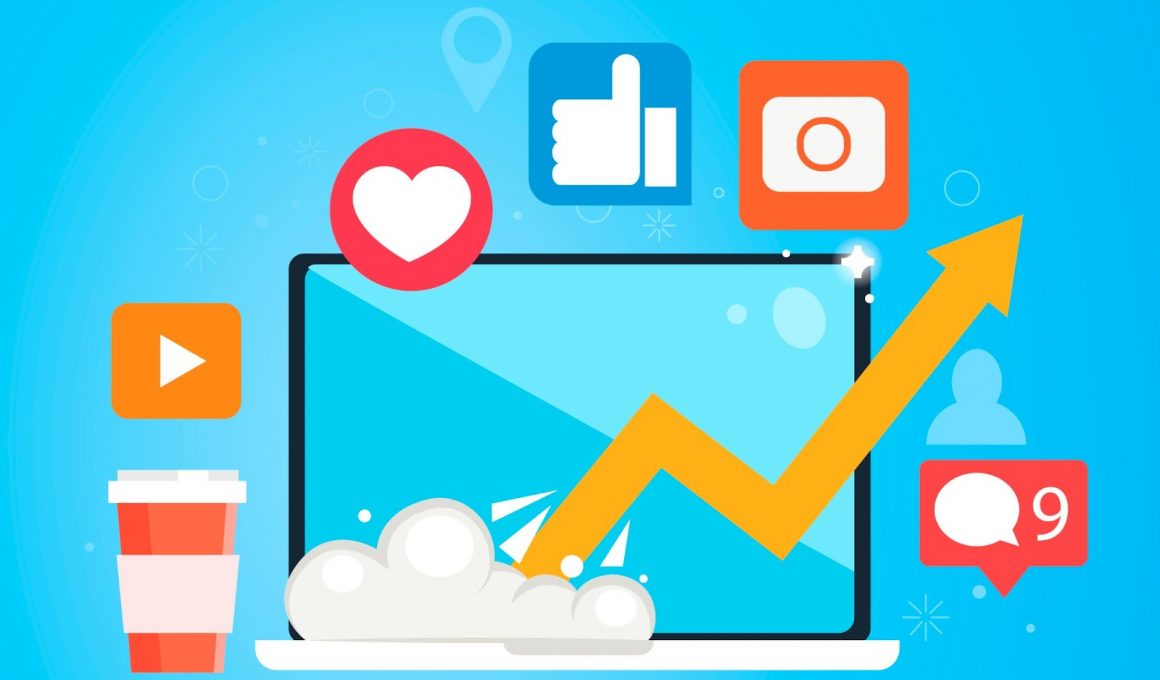 Share infographics, product demos, customer reviews, company news, and notifications about sales or discounts in order to make your posts informative and diverse. You could also utilize Facebook live to show users how to set up a well-known product in order to engage more prospective customers. You could also organize a Twitter chat to answer queries.
3. Facilitate onsite search
The majority of customers don't have the time to scroll through hundreds of product names and numbers to get what they want. A simple user interface and a quick onsite search option can greatly enhance a customer's shopping experience.
Create a page that enables users to search for products by type, name, or SKU. Depending on your industry, you might also offer search options that help customers select products based on a list of problems they have or price-filter things.
4. Provide flexible alternatives for pricing and ordering
Giving customers a more tailored buying experience can significantly increase sales. You must give buyers choices so they don't feel restricted but rather accommodated.
See whether you can modify your packages or pricing plan to provide more scalable solutions by reviewing your finances and sales predictions. This could entail removing minimum sign-up requirements, permitting month-to-month contracts for software services, or offering discounts on purchases beyond a specific threshold.
5. Promote customer reviews and ratings
Making a purchase is not a one-time choice for customers looking for company necessities like software, web hosting, or wholesale merchandise, but it is the beginning of a lasting relationship. Buyers require social evidence in order to feel secure enough to make a long-term commitment to their goods or services.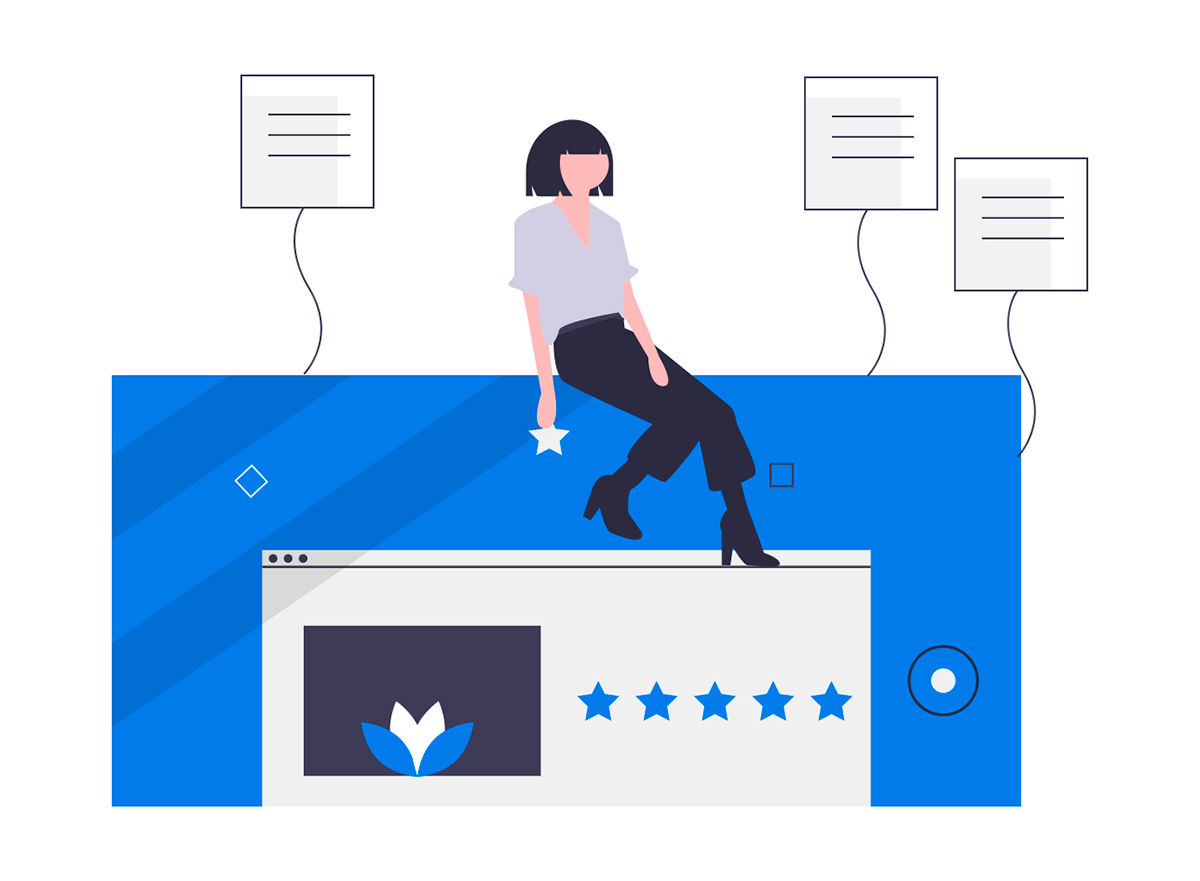 It gives your firm legitimacy and reassures customers about its worth to publish customer ratings and reviews. In order to create a sense of trust and authenticity, it's a good idea to add the names and pictures of your reviewers.
6. Optimize your mobile frontend
Increasing the accessibility of your website on mobile devices is always one of the best B2B eCommerce strategies that can significantly increase sales. B2B buyers like the ease of buying and doing research on their phones, just like the majority of consumers do. Though, optimizing the mobile frontend requires more than just enhancing your site's user experience.
Additionally, you must guarantee that customers can access the same functions on mobile as they do on a desktop, including the ability to perform searches, complete order forms, and make purchases.
7. Enhance your customer service
Providing excellent customer service can increase brand loyalty. Think of methods to make purchasing for consumers simpler and more fun. You might want to add a live chat feature to your website or extend your customer service hours, for instance.
Customers can ask inquiries in a pop-up chat box at the base of your website and receive real-time responses as they navigate other web pages. Practically speaking, live chat can clear up confusion and reduce the need for customer service calls and emails.
8. Create a system for inbound marketing
With the help of engaging content, inbound marketing helps you draw customers to your business—in this case, your wholesale platform—and turn them into paying customers. These materials could take the shape of webinars, blogs, whitepapers, survey findings, social media posts, etc. This is among the most widely recommended B2B eCommerce marketing strategies so far.
You can choose how large or restricted you want your inbound marketing funnel to be as a B2B eCommerce retailer. To offer guidance to aspiring B2C merchants in the product categories you sell, you may create a webinar series.
9. Conversion rate optimization (CRO)
Running tests on website pages to make them more conversion-friendly is a practice known as conversion rate optimization. CRO aids in identifying the best-performing components of your website as well as areas that need work.
B2B eCommerce depends, like all other internet commerce firms, on generating leads and turning them into clients. CRO is therefore a key component of your B2B eCommerce growth plan. In fact, since B2B consumers rarely convert on the first visit and typically have longer sales cycles than B2C clients, being able to spot conversion possibilities is even more crucial.
10. Email marketing
Emails are used extensively throughout the wholesale nurture and order process as one of the most effective B2B eCommerce strategies. An email has taken over as the preferred method of contact for many conventional wholesalers and eCommerce merchants, used for everything from product collection announcements, sales, or promotions, to pricing discussions and purchase confirmations.
Segmenting your audience into separate lists will make it easier to create customized emails that will provide customers with information that is pertinent to them. Additionally, to streamline the purchasing process, you can link products in your email directly to your eCommerce site.
11. B2B portals and marketplaces
Despite the fact that markets for B2B eCommerce appear to be a popular choice for many merchants due to simple setup, a sizable merchant pool to draw from, and cost savings, marketplaces are woefully lacking in branding. The majority of B2B marketplaces use the same general design and product catalog. Therefore, goods that do well in these markets are frequently mass-produced, low-value goods.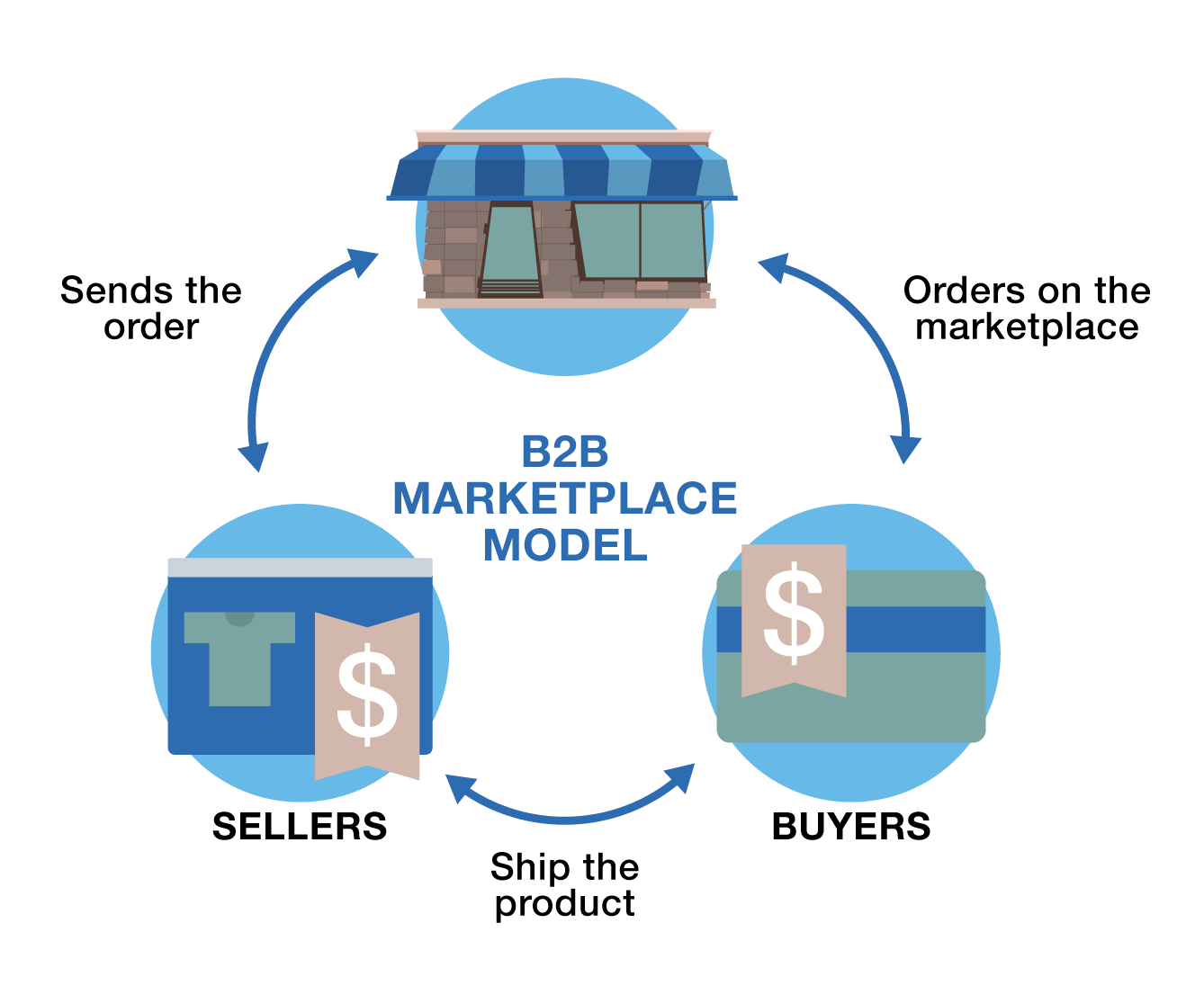 Your top choice for higher-value wholesaler products should be a dedicated B2B eCommerce portal. Create your own branded login page and storefront, add your brand's banners, descriptions, and logos to your stores, and more. Your stores can also have high-quality photos, personalized price lists, numerous currencies, suggested retail prices, personalized discounts, and more.
12. Create an incentive scheme
Many B2B businesses provide goods that must be often refilled. It is possible to maintain customers' interest and loyalty over time by setting up a program that enables B2B users to create accounts, arrange both subscription-based and one-time purchases and keep track of their orders.
Such loyalty programs also bring in a ton of fresh data that your sales and marketing teams may use to better anticipate client wants and spot broad trends that will inform your strategy.
To conclude,
These are just a few of the essential B2B eCommerce strategies you need to know. By following these tips, you can ensure that your business is well-prepared to compete in the ever-changing online marketplace. If you request advanced assistance after checking out our tips, don't hesitate to drop us a message. Our experts are only one message away from you.