The landscape of eCommerce is always changing, and it's important to be aware of the emerging trends that make up its overall evolution. With the disruption of COVID-19, new trends have emerged, and the eCommerce landscape is transforming. B2B companies are implementing new strategies to adapt to a changing market and keep up with new trends and customer expectations each year. In this blog,  we'll discuss the top emerging B2B eCommerce trends which are a mix of tech, consumer and business developments as well as some key calls to action for B2Bs to optimize their eCommerce strategy. Let's get started!
Market overview and impressive B2B eCommerce statistics
Overview of B2B eCommerce market
The coronavirus outbreak caused widespread chaos around the world, and businesses quickly realized that restricting physical contact while maintaining business continuity was the most important thing they could do. This paved the way for extraordinary growth in eCommerce sales as well as business growth across all industries. The number of online shoppers in 2019 was expected to be 1.92 billion. That's nearly a quarter of the world's population or a billion people. Only 58% of the world's population has access to the internet, which means that people with internet access are more likely to use it for shopping.
According to a recent report, the worldwide B2B eCommerce industry is predicted to increase at a CAGR of 18.7% from 2021 to 2028, with a market value of USD 6.64 trillion in 2020.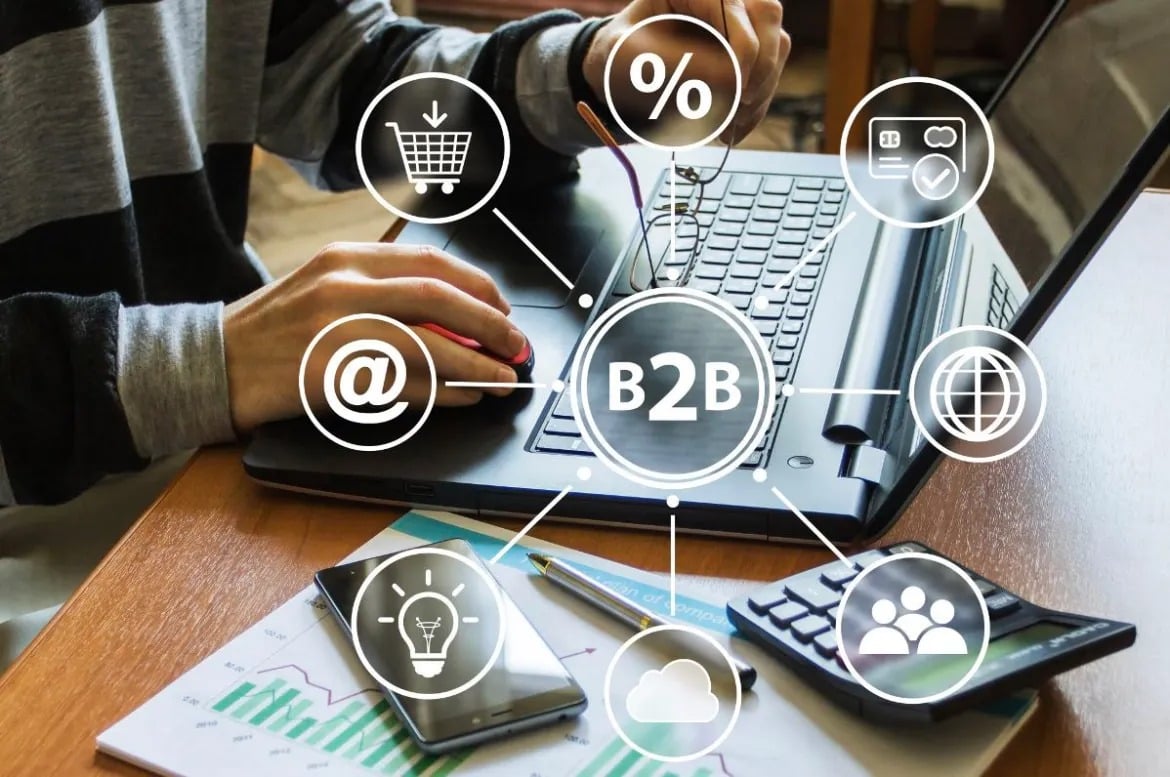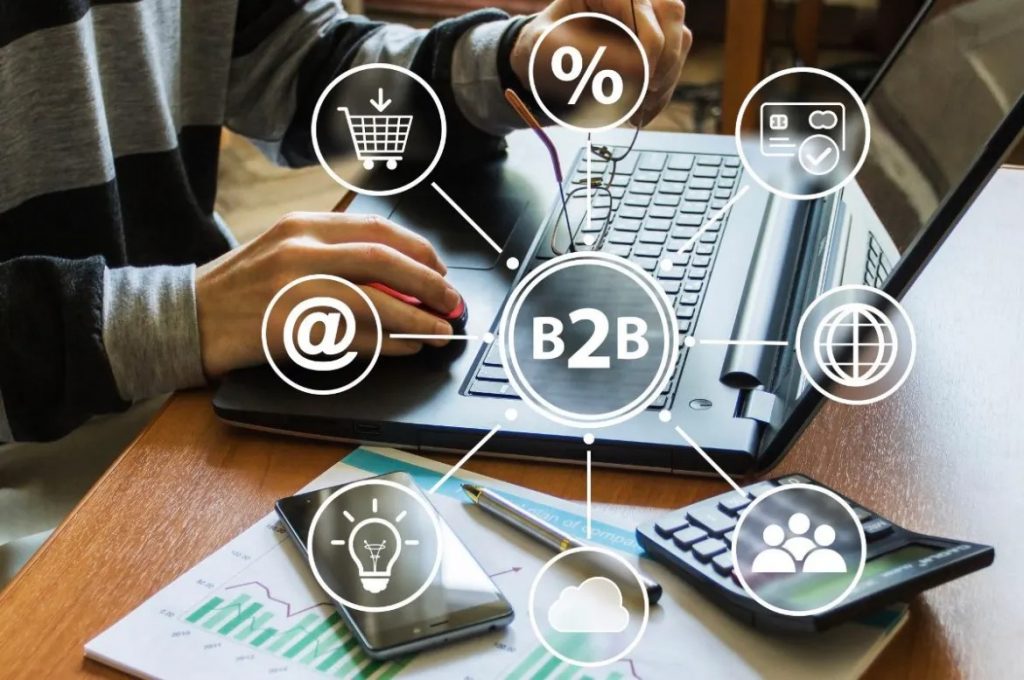 The audience is changing
The changing demographics of consumers are a major factor in the rising eCommerce industry. Consumers born between 1966 and 1981, known as Generation X, are the most likely to shop online. They use detailed product information, instructional videos, live chats, and user reviews to help them make informed purchasing decisions.
Furthermore, 73% of millennials are currently participating in the B2B purchasing process. Many people have been baffled by this generation, but there are several distinct qualities that explain how and why they work. Instead of the hands-on experience that a sales representative may provide, millennials expect the same personalized experience delivered through simplified, digital channels such as websites and apps. B2B eCommerce grew from the desire of business buyers to make business purchases as easily as they make their own personal purchases
Digital marketing efforts are being implemented
According to Statista, The average B2B shopper today conducts nearly 12 online searches prior to making a purchase from a particular brand. As a result, 55% of B2B marketing budgets have been invested in a more tailored buying experience through digital activities.
Numerous firms are also examining AI as a means of gaining a competitive advantage via chatbots and search marketing. Additionally, The use of augmented reality (AR) is also becoming one of the most popular B2B eCommerce trends. By 2022, 25% of organizations are predicted to begin using AR, while another 70% are expected to experiment with it.
New payment options are being adopted
The growth of mobile apps and marketplaces like Amazon is a strong indication that B2B retailers are moving swiftly from early eCommerce channel experimentation to complete omnichannel sales techniques. Today, The three most popular payment arenas are known as email, phone, website
B2B eCommerce Statistics
According to a survey conducted by Isoline, 53% of B2B decision-makers indicated that video was the most effective type of content, followed by case studies. Interestingly, Up to 50% of B2B organizations use blogging as a marketing tactic, with 40% using email newsletters and 40% using social media content creation to achieve their goals. Digital content marketing has replaced print ads and brochures, and B2B audiences are finding brands on a variety of platforms.
In fact, More than a third of the content demand comes from IT audiences, followed by executives, HR, marketing, and educational audiences. However, given how rapidly technology advances and how many firms have an interest in it, this year's gain is expected to be only 3% higher than the previous year.
Furthermore, according to B2B eCommerce statistics, up to 80% of B2B purchase decisions are influenced by a buyer's direct or indirect customer experience, with just 20% of decisions based on price or specific product.
Top B2B Ecommerce Trends for 2023
B2B eCommerce strategic trends
Organizations are rolling out B2B eCommerce to existing customers first
Existing clients are the starting point for many businesses' incremental strategies. It's easier to explain the value of B2B eCommerce to internal stakeholders when you launch to a pre-existing audience of committed customers. Following the conversion of existing business to B2B eCommerce, organizations that select a scalable solution (one that has built-in ERP connectivity) are well-positioned to expand their market footprint.
It's not only about optimizing performance for most brands when it comes to improving engagement. For a better self-service experience, powerful integrations that transport data in real-time are needed. Self-service portals must make order management, modification, as well as real-time order tracking intuitive and accessible on all devices.
Integration of Systems for Multi-Channel Selling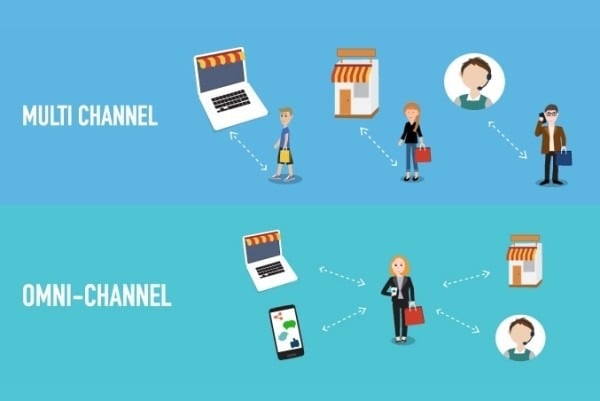 According to 57% of B2B executives,  another top technological requirement for the next B2B eCommerce trends was eCommerce integration. Another top technological requirement, according to 57% of B2B executives, was eCommerce integration. They defined eCommerce integration as the process of integrating backend technology for managing operations such as inventories and client orders with their eCommerce platform.
With pre-built connections provided by integration providers such as nChannel, eCommerce platforms can be integrated with backend systems like ERP/Accounting, POS, or 3PL in order to boost operational efficiency and prevent costly data processing errors. However, if you're going down this route, you'll need an integration provider to connect all of your various systems in order to run your organization more effectively.
Sales Models Based On Subscription Services
Some niches will soon see the replacement of purchasing specialist equipment by renting it, with maintenance and management services included in the price. Instead of making a financial commitment to purchase equipment, customers will prefer to obtain consultation on which machine would be the most appropriate for their requirements, followed by installation and maintenance services from the equipment manufacturer. As a result, buyers obtain additional value without having to worry about the costs and obligations that come with ownership and maintenance of the property.
For example, Rather than purchasing telemetry sensors and hiring someone to monitor them, the provider can install them and monitor hundreds of data systems at the same time over the internet. The beneficiary will only receive the results of the measurements, which will be tailored to meet their specific needs.
Explosion of Marketplaces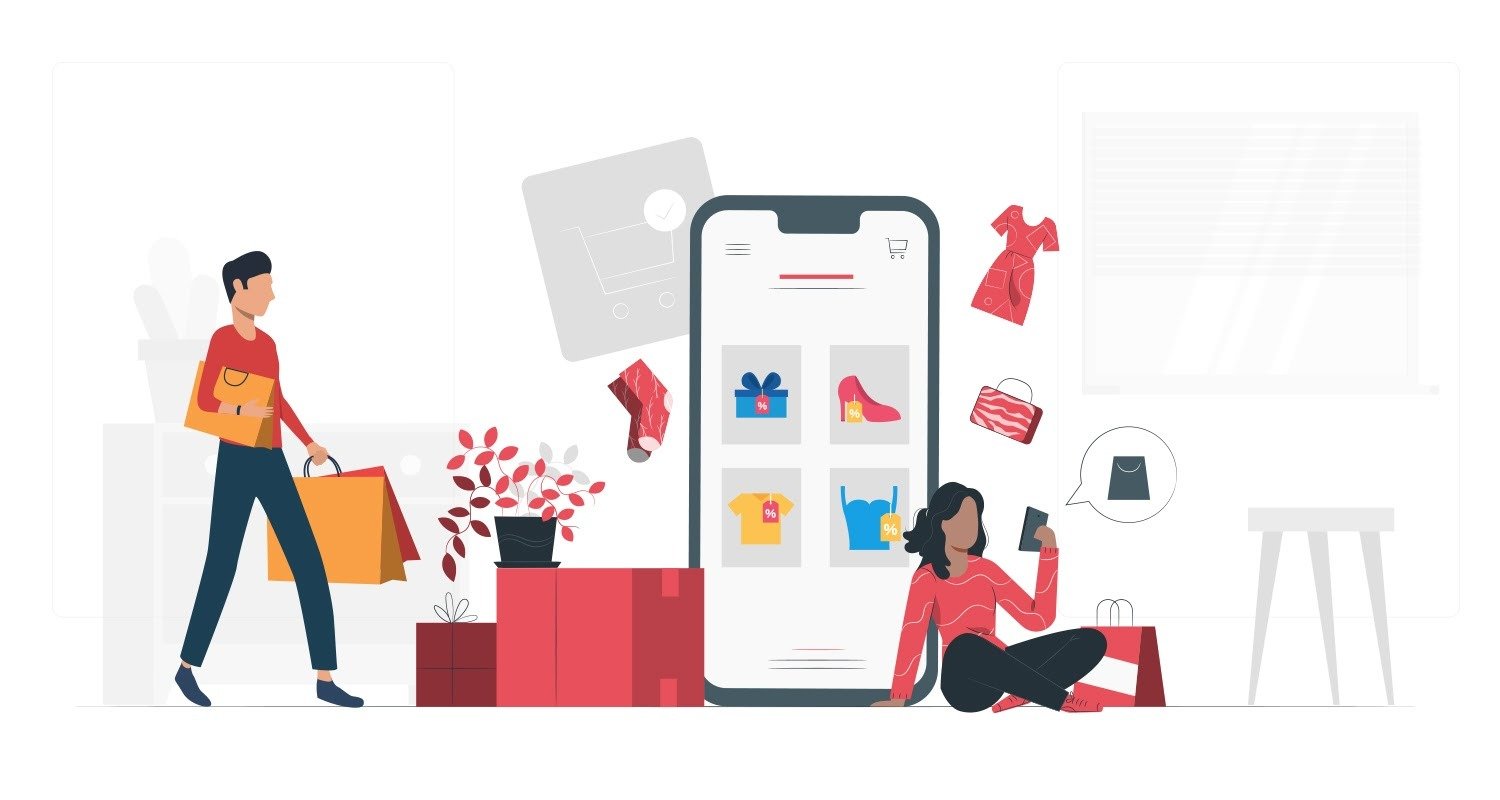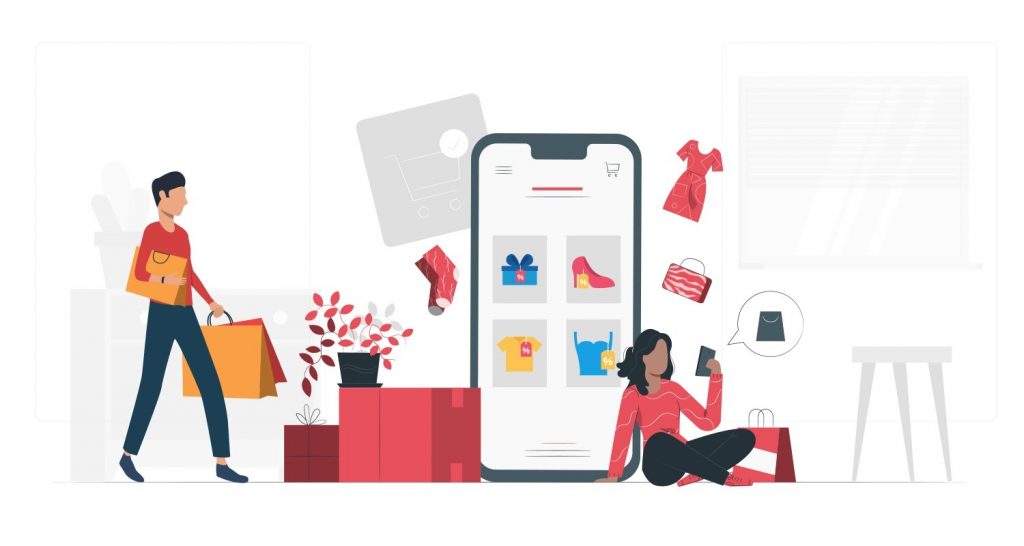 For as long as there have been marketplaces, buyers and sellers have been able to connect. It's not hard to see why: the B2B marketplace saves time and money on research and comparison shopping while also expediting fulfillment and giving buyers a sense of security. When it comes to the B2B eCommerce trends, Amazon is known as the leader of online purchasing, and B2B markets are swiftly following suit. By 2023, RBC Capital Markets expects Amazon Business, an Amazon B2B marketplace, will take over the $67 trillion B2B industry and generate $52 billion in sales.
In this way. In order to better meet the needs of B2B customers, more and more vendors are entering the B2B industry. Gartner expects that by 2023, more than 15% of medium-to-high-grossing eCommerce firms will have started their own markets, and 70% of all marketplaces built by then will be B2B-friendly.
B2B eCommerce trend: Customer experience trends
AI-assisted upselling and cross-selling
Machine learning and artificial intelligence (AI) can accurately anticipate a person's purchase behaviors based on browsing and purchasing history. It's impossible for a human brain to tailor a website to each and every individual visitor, but AI is more than capable. While only a small number of shops have the volume of data required for real artificial intelligence, several ERP and CRM systems integrate machine learning elements to assist with cross-selling and up-selling activities.
Enhanced distribution and fulfillment planning
It's important for customers to get their products as soon as possible. As a result, customers may choose a competitor if your delivery estimates are too long. Hyper-optimized supply chains, software-assisted fulfillment, and multi-layer distribution models are already contributing to significant changes and substantial gains. Because of this, They should be able to maintain their current levels of performance for the foreseeable future.
B2B Customer Personalization
With personalization, you can build long-term relationships with your clients. Consequently, more targeted marketing, on-site content, and more successful upselling and cross-selling may be provided to buyers, resulting in a more positive buying experience overall. Those companies that succeed in this endeavor will reap significant benefits. In fact, 91% of B2B buyers think they are receiving a better experience, and that the company cares about this experience when they see personalized content.
According to research, 50% of B2B buyers look for online providers with whom they can create connections, and customers spend 48% more when the experience is personalized.
And to fully personalize B2B buying experiences, brands must take advantage of customer data, AI, and machine learning. Employee experience may be a fantastic beginning point for many B2B companies in order to develop a unique customer experience. Many employees are now working from home, and providing them with a positive online experience would empower and inspire them to give better customer care to their customers.
B2B eCommerce trends: Economical
Millennials are pushing organizations to deliver great B2B eCommerce experiences
When it comes to selecting providers, the convenience of conducting business is the topmost priority for millennials. An IBM analysis on Millennials and B2B marketing found that they value quality over speed, in contrast to Generation X (who value quality over speed) and Baby Boomers (who value getting things done quickly).
Additionally, Different organizations define the ease of doing business differently. But that implies one thing for manufacturers whose entire business relies on ERP. Because millennials won't pick up the phone if they can avoid it, B2B eCommerce should give personalized, real-time ERP data to B2B customers.
M-Commerce
Due to the fact that mobile devices account for over half of all internet traffic, mobile B2B eCommerce trends will almost certainly grow more prevalent in the near future. Researchers have found that 9 out of 10 business customers will return to a website that provides them with an excellent mobile experience, even today. For B2B vendors, taking advantage of the conventional advantages of mobile commerce will be the top attractive B2B eCommerce trends.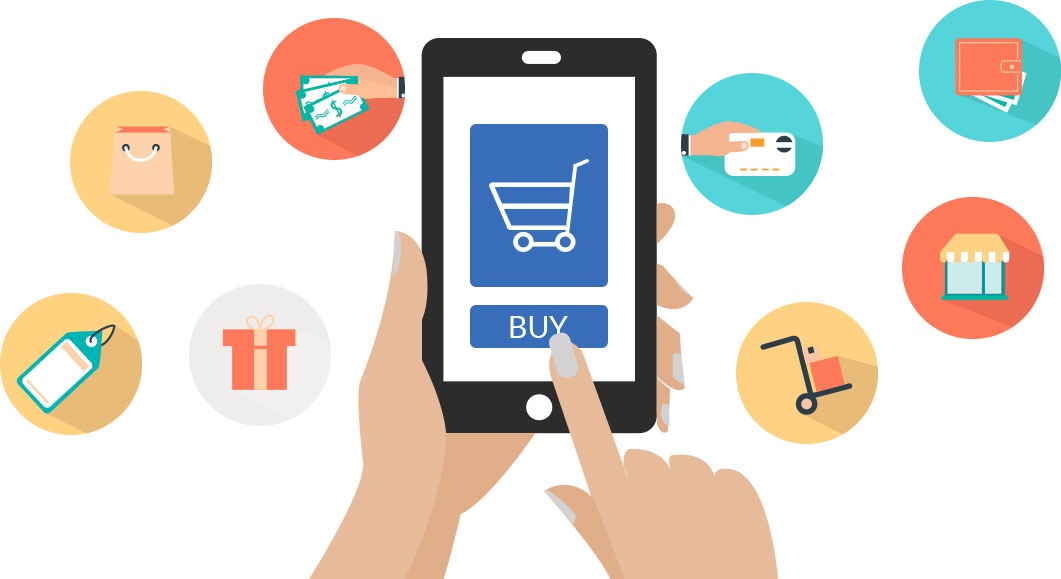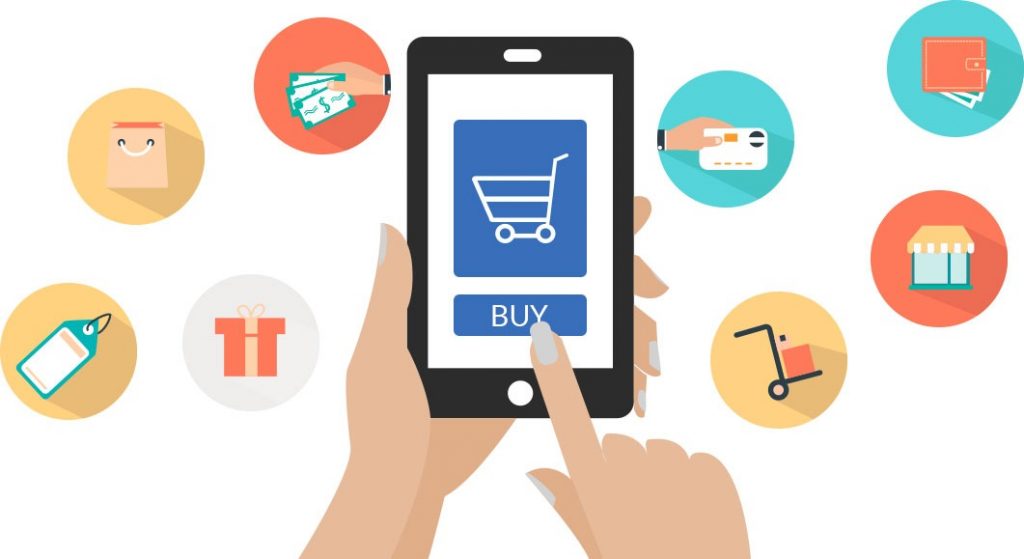 According to Statista, there were over 3.6 billion smartphone users globally as of 2020, and the number is likely to expand, even more, reaching more than 4 billion by 2023. In order to provide the best experience possible for your current and prospective customers, you should make significant investments in mobile research and marketing.
Growth of Self-Service
Customer experience trends set in 2020 are likely to extend into 2021, as well. One such area of attention is the expansion of self-service. Self-service will become increasingly important to B2B customers in 2021. They look for responsive interfaces and intuitive controls that save them time and money when ordering and reordering. For instance, they expect to be able to see previous orders, negotiate, and get approvals without having to contact sales staff. Similarly, back-office workers must have access to customer data, handle quotes, and ensure that the buying process is as smooth as possible.
According to Oro Commerce's research, 86% of customers prefer to order, reorder, and check order statuses using self-service capabilities rather than contacting sales staff. For B2B buyers, this number will rise to 57% by 2021, and it will continue to rise over the next few years.
B2B eCommerce trends: Technology
ERP Integration
As a result of the post-COVID challenges, it's understandable that the market would resort to alternate designs for B2B eCommerce and ERP integration. When customer-centric focus groups shape the final shape of B2B eCommerce trends, enterprises are discovering that they need to require ERP integration from the very beginning of their projects. Without it, they are unable to obtain accurate feedback from clients.
Organizations that rely on ERP systems are finding this architecture unmanageably difficult to maintain. It is necessary to update business rules in the ERP system in order for synchronization to work properly; otherwise, problems will occur during the process. And whether you outsource or hire in-house to fulfill that demand, it will not be inexpensive — and the chance of coordination issues will be considerable. That's why real-time ERP connection is becoming increasingly popular in B2B eCommerce. In this way. A growing number of vendors are quickly coming into the B2B sector. In fact, Gartner expects that by 2023, over 15% of medium-to-high-gross eCommerce firms will have created their own marketplaces, with 70% supporting B2B transactions.
More Cloud Adoption
Not surprisingly, the spread of cloud computing and cloud-based eCommerce continues growing unabated and becoming the top popular B2B eCommerce trends for business. With Cloud eCommerce solutions, organizations now can experiment with new security technologies, big data and analytics, and internet of things advances in order to provide compelling consumer experiences.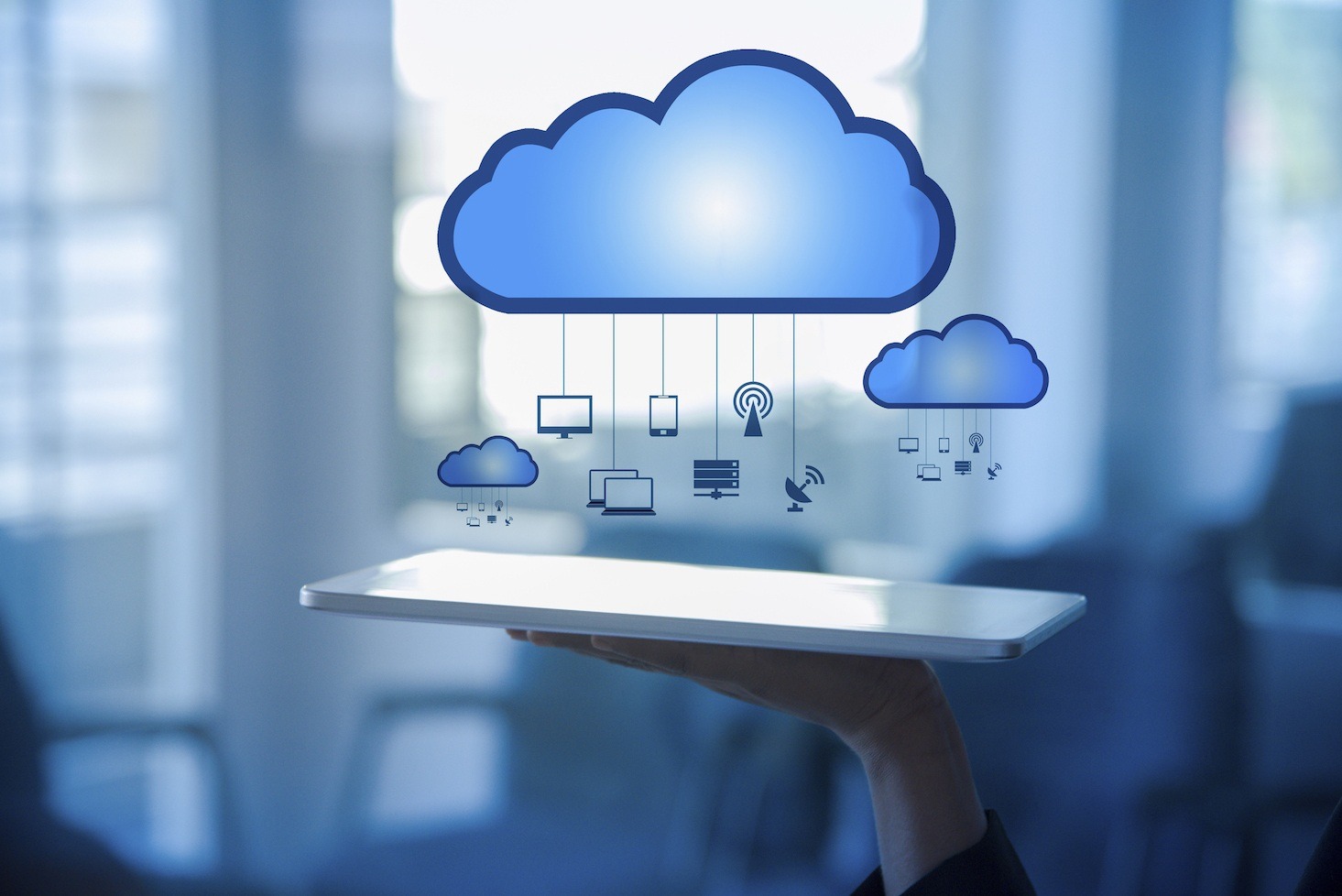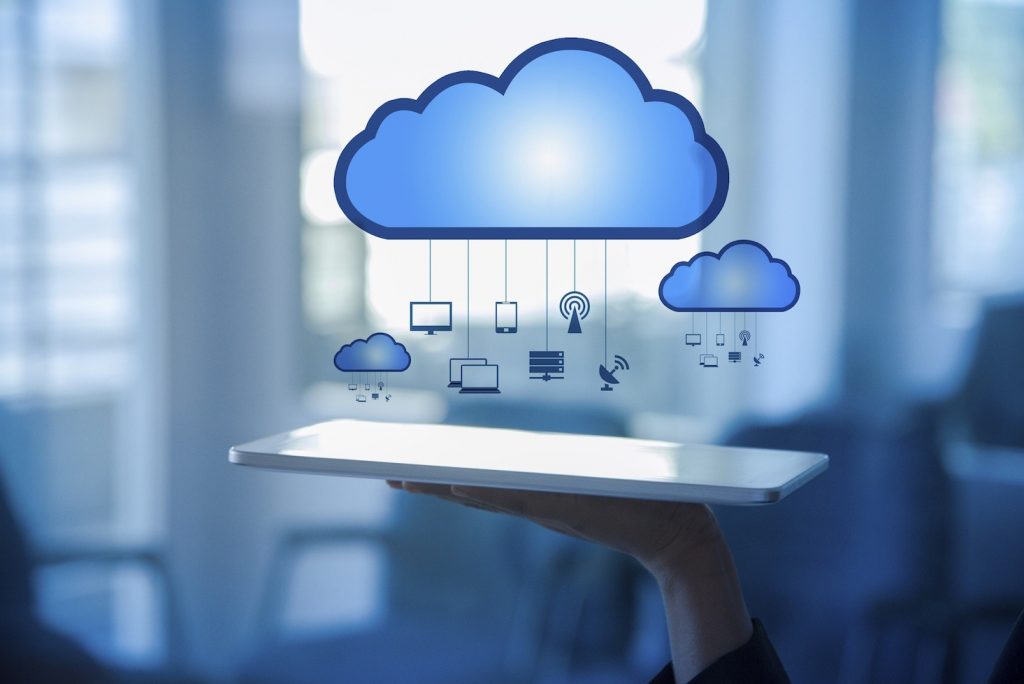 Half of the technology professionals surveyed claimed that their cloud plans had been altered. According to IDC's 2021 FutureScape analysis, over 80% of businesses would switch to cloud-centric infrastructure and applications by the year 2021, which is double last year's predictions.
Basically, Businesses are increasingly relying on the cloud to provide future-proof operations and to maintain flexibility in the years ahead. They expect to continue or increase their cloud technology investments in order to streamline operations, increase efficiency, and maintain flexibility…
B2B eCommerce marketing best practices
Combine eye-catching content with a profitable business model
Don't just leave the generic manufacturer material behind. Instead, spend the effort to create distinctive and compelling content that attracts clients, educates them about your products, and encourages them to buy from you.
When it comes to providing the type of information your audience wants, it's now easier than ever to do it using a variety of media types, such as product photographs, product sheets, and videos. Afterward, you can leverage your audience to help you produce unique case studies for each consumer segment, which will help you gain new customers.
Pay close attention to the consumer experience
Create a buyer-focused FAQ that answers the questions your customers will have about your products. Use groups to customize material and deliver it to other groups that are most relevant to the content. Also, Make use of reviews and ratings in your content strategy to show other potential clients that your business has a strong online presence.
Additionally, by utilizing an SEO-friendly platform, you can make it easier for your clients to locate you. Page load times should be considered, as should structured data adoption. A URL structure that is short, clear, and SEO-friendly should also be considered in order to position your website at the top of search results.
Optimize your customer catalog
Visitors should be able to easily find what they're looking for in your catalog if you design it properly. Pricing can be changed (for example, a quote can be requested) based on segments, and products can be recommended based on viewing or purchase patterns.
Also, make the navigation and search functions on the site intuitive and lively. For example, by providing your customers with a product stock count, they can have a better understanding of what they need to do in terms of inventory planning.
Create an accessible customer portal
Your customer portal should be as simple and user-friendly as possible to make ordering a breeze. Make it possible for customers to view their order history and monitor them from their account, and provide them the option of customizing their orders. In addition, it should contain elements that improve the shopping experience.
Allow for a variety of price options (e.g. request a quote)
Despite the fact that many purchasers already know exactly what they want and how much they need to pay for certain order amounts, many potential clients don't know this information. Provide a means for them to access this pricing data.
Create a unique customer experience
To ensure that customers' inquiries are answered and problems are resolved as quickly as possible, they should be able to contact a representative. Companies can also develop ways to customize content for certain groups of customers and build a B2C-like buying experience that includes customer loyalty programs that reward the most notable partners.
Allow bulk ordering
Make it easy for customers to order things online using B2B eCommerce. Allowing customers to purchase little samples first and then requiring them to connect with a salesperson over the phone to upsell is not a good idea.
In Conclusion
COVID solidified B2B eCommerce as the norm in numerous industries and B2B eCommerce showcased new opportunities and high growth in 2021. For manufacturers, the key is to understand these emerging trends and define a path forward for their business. Hope these trends we mentioned above will help you to find the best way to adapt to the changes caused by COVID-19, provide customers with fresh digital experiences, and leverage new technology to deliver on buyers' expectations. If you have further questions about these B2B eCommerce trends or would like to actually step into your own B2B digital transformation project, check out our guide on the topic or contact us for experts' advice.
Before you go, don't forget to take a look at this infographic from Chetu – Magento Commerce Developers.