Progressive web apps (PWAs) are changing the way users engage with the internet by providing web pages with app-like functionality. These innovative web apps offer numerous opportunities to increase visitor engagement and are easy and fast to deploy. In the past, some believed that developing PWAs was too expensive due to their technical complexity. However, this is not the case, as many startups are now adopting or migrating to PWAs. This indicates that the cost of progressive web apps is reasonable enough for startups to afford. In this article, we will explore the average PWA development cost, as well as the various factors that can impact the project's overall cost. Additionally, we will provide some useful tips on how to minimize the expenses associated with PWA development.
When Should A Business Deploy A PWA?
Many businesses today have multi-platform or omnichannel strategies that involve maintaining responsive websites, Android apps, iOS apps, and in some cases, Windows 10 native applications. However, this process is resource-intensive, and investing in further development of these applications can break the overall investment.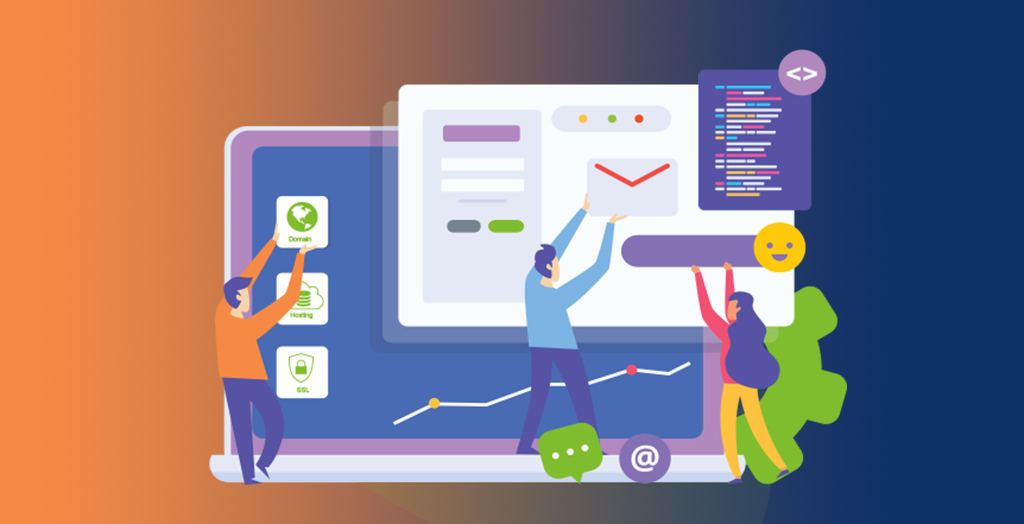 Fortunately, developing a Progressive Web Application can eliminate the need for developing, maintaining, or marketing the app solution for any platform other than the PWA website. This can help businesses save a significant amount of resources while still providing a seamless and engaging user experience across multiple platforms and devices.
Progressive Web Applications offer businesses the opportunity to serve all their channels through a single platform that can be easily developed and maintained by anyone from the service team.
If you're a small business owner or an entrepreneur who is unsure whether to opt for Progressive Web Application services, there are certain factors to consider. Below are some reasons that support switching to PWA solutions, which can help you determine the right time to migrate:
Target Market Location
There are many regions across the world where users do not have continuous access to 3G or 4G networks. As a result, if you've developed a heavy web application, many users may not be able to access it.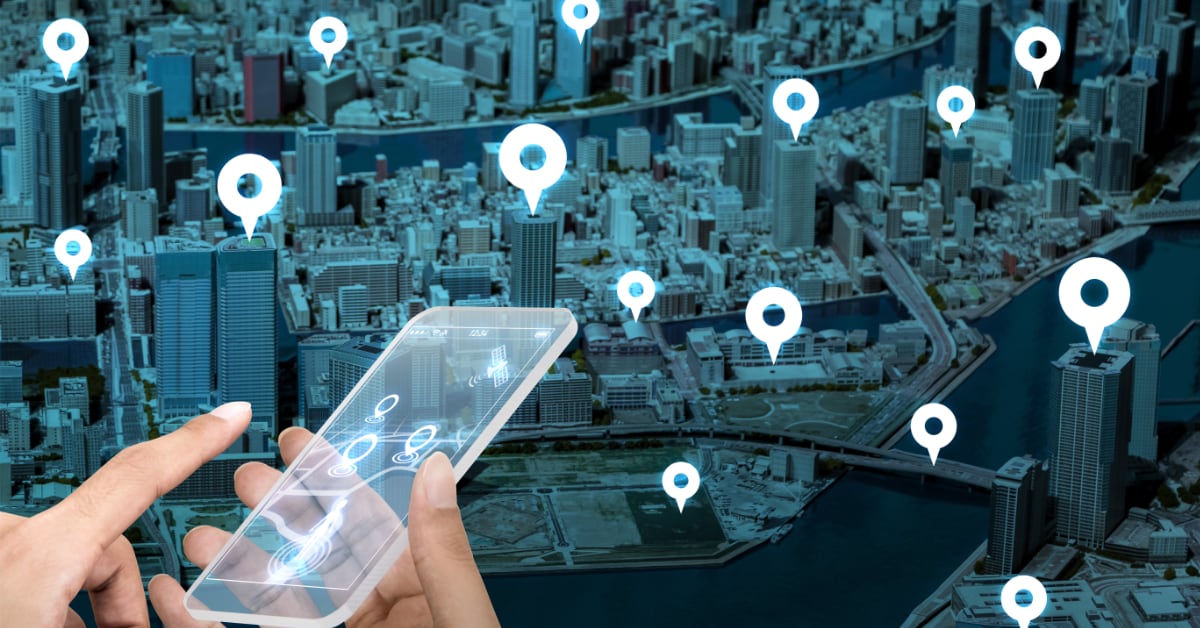 If you're targeting specific regions or countries where network connectivity is a challenge, migrating to a Progressive Web Application solution can be a significant advantage. This can ensure that your application is accessible to a wider audience, even in areas with limited network connectivity.
Target Customers' Devices
Assuming that your organization already has a well-established web application, and the majority of users are accessing it from mobile devices, there are specific functionalities such as push notifications and line functions that can help to improve the user experience and reduce any complications. Additionally, features commonly found in native applications can also be implemented to further enhance the user experience.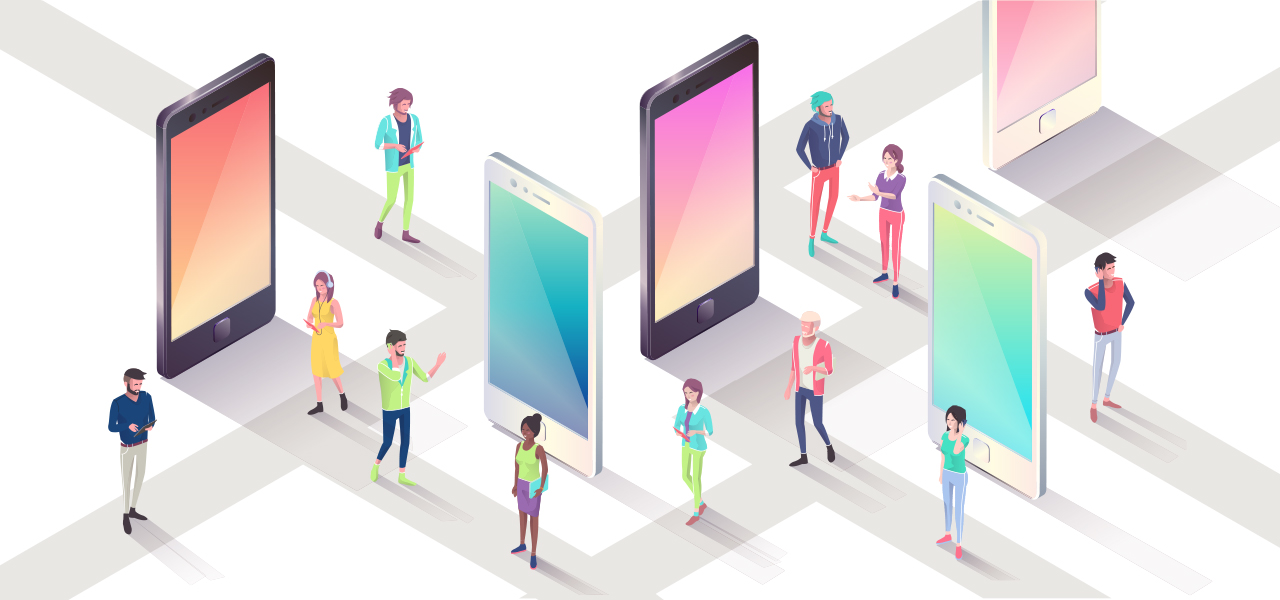 High User Engagement
Many well-known companies such as Pinterest, Flipkart, and Twitter have observed a significant boost in user engagement by implementing Progressive Web Applications. Therefore, if your existing native application is not meeting your business requirements, it might be worth considering switching to a reliable Progressive Web Application.
So if any of the reasons mentioned above resonate with your business, then it may be the right time to develop a Progressive Web Application for your organization.
Factors That Determine PWA Development Cost
Project Specific Requirements
Every project has unique features, functionalities, and goals, and the development cost will vary depending on those requirements. For instance, if the PWA requires complex features such as real-time chat, push notifications, or offline support, it will take longer to develop and require more resources, which will increase the cost. Similarly, if the PWA needs to integrate with other systems or APIs, the development team will have to spend additional time on integration and testing, increasing the cost. If your project is small and less complex, it will take less time and effort to develop. This, in turn, will significantly lower the progressive web app development cost.
UX/UI Requirements
Creating a successful product not only requires practicality but also effective branding and marketing. To build brand value, the design and user interface of the application are crucial factors. High-quality graphics and attractive features such as easy navigation, multiple filters, catchy calls-to-action, wishlist and checkout options, and personalized product recommendations all contribute to the overall user experience and can increase the PWA cost. Therefore, it is important to consider these factors when setting a budget for your project.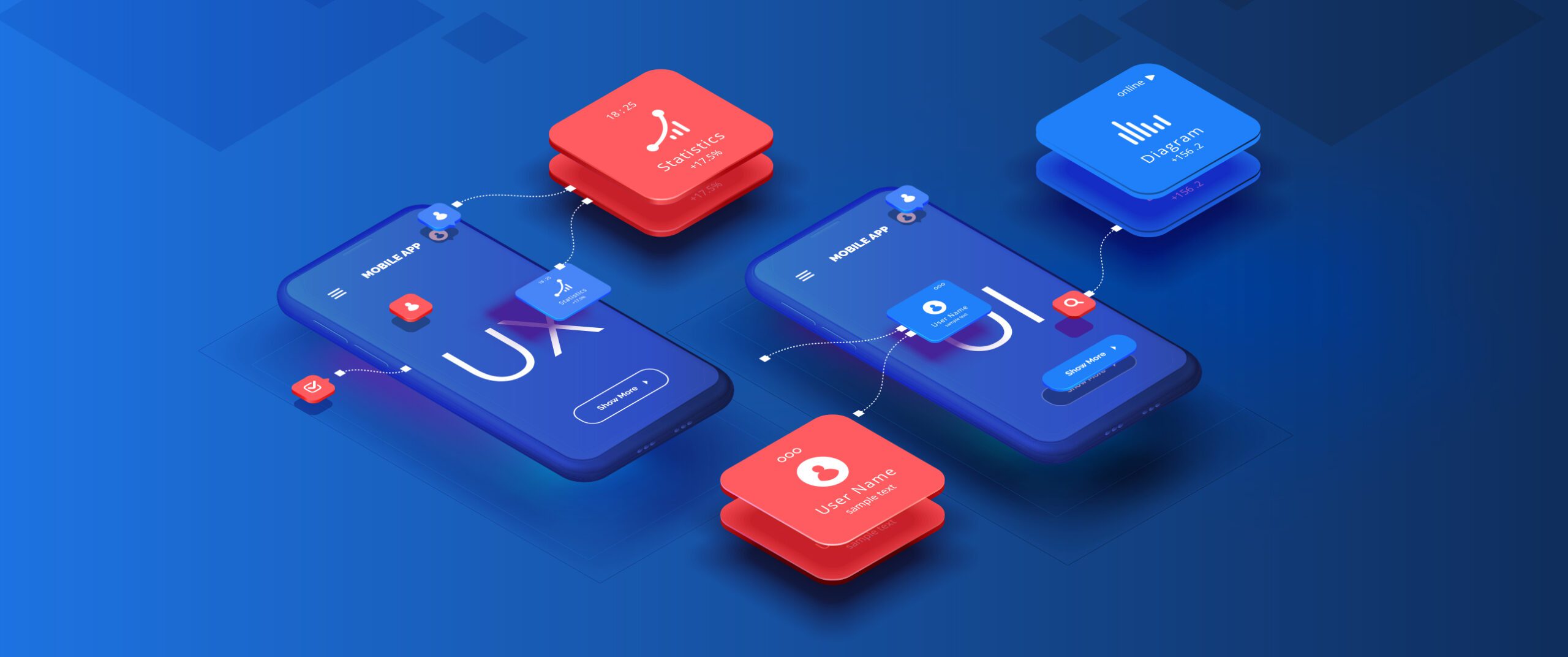 Location of The Development Team
The location of the development team is a crucial factor in determining the cost of PWA development. A typical development team would typically include roles such as a business analyst, project manager, frontend and backend developers, a QA engineer, and a UI/UX designer.
The hourly rate of developers varies significantly based on their location, with rates in developed countries typically higher than in developing countries. Therefore, choosing a development team from a lower-cost region can significantly reduce the overall cost of PWA development. However, it is essential to ensure that the team has the necessary skills and expertise knowledge such as HTML, CSS, JavaScript, and more to deliver a high-quality product.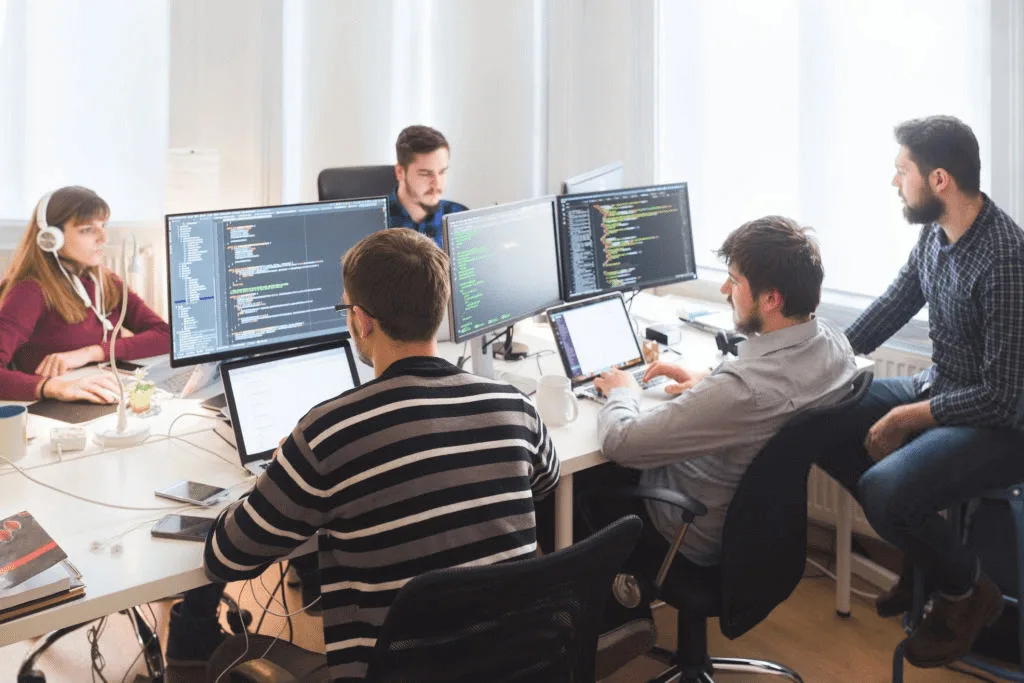 For example, the hourly wages of senior front-end developers in Asian countries such as Vietnam are generally lower than those in North America or Europe. In the US and Canada, the range is typically around $70 to $150, while in South America, it may drop to $30 to $60. Similarly, in Europe, it can range from $50 to $120. On the other hand, when outsourcing to Asia, the average hourly rate for PWA development is around $25 to $50.
Type of PWA Development Solution
There are three main types of PWA development solutions listed in descending order: Custom-built from scratch, Mix, and Pre-made. You can buy a PWA theme with a functional design, and small design changes can be made before downloading the latest third-party extensions to supplement the theme's deficiencies.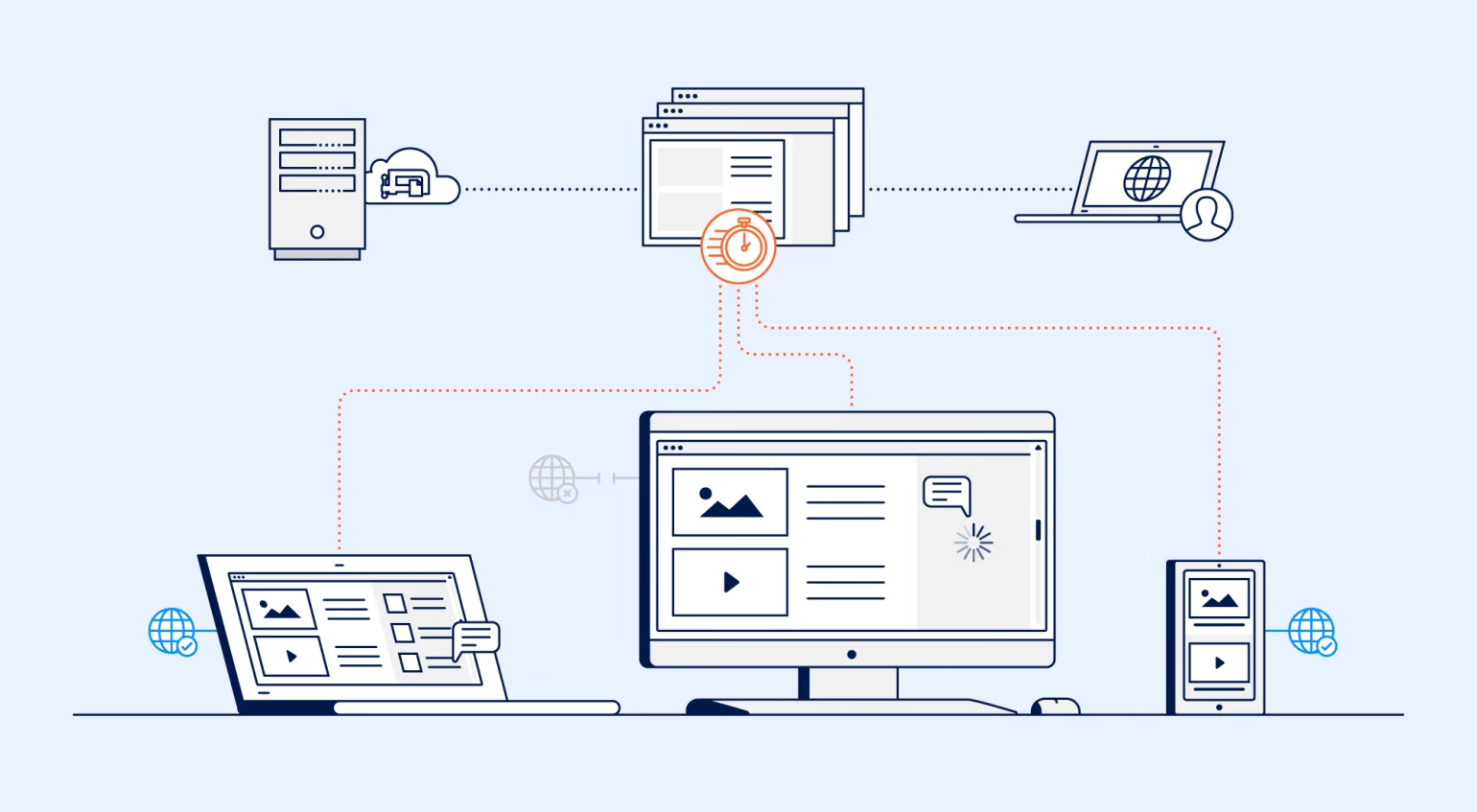 For more intricate development to differentiate from the many other similar websites, a custom solution allows for specific elements to be chosen. The mixed solution involves using bespoke services on a site that already has a ready-to-use template loaded.
Ready-to-use PWA development solutions are less costly than customized ones, but they are typically not very scalable. Additionally, finding appropriate templates may not always be possible. Even if found, customization to fit your business needs may not always be feasible. A tailored solution, however, addresses the business's specific needs and is more dependable than a ready-to-use solution.
The Pricing Model
You have the option of hiring a freelance progressive web app developer or a PWA development company to complete your custom project. While freelancers are a cheaper option, a PWA development company is more likely to deliver the ideal results that meet their requirements. Basically, there are three types of pricing models that a freelancer or a company can choose to charge you.
Hourly Rate
This is a payment model that involves paying developers for completing each milestone of a project and works well when clients are uncertain about their requirements. This approach allows clients to give feedback after each stage, make changes, and then move to the next milestone. By breaking down the project into smaller parts, it becomes easier to estimate the time required for each task and minimize the need for significant modifications during the final stages.
Fixed-price
Under the fixed-price model, the cost is predetermined, and the development team is responsible for delivering the project within the budget. This model is suitable for large-scale projects with well-defined requirements but complicated to calculate exactly how many hours to accomplish each task. The company will estimate the rough price and time based on the specific and the level of complexity of the client's requirements. The total price will be accumulated from all the cost estimations.
Mixed
Finally, some projects fall into the medium-sized and less complex category, with clear and straightforward requirements provided to developers. In such cases, developers can provide a final price and detailed estimates for each component. The main difference here is that a fixed final price is offered, which is determined by multiplying the total estimated hours by the hourly rate.
The Deadline For The Project
A shorter deadline for the project will require more resources, which will ultimately increase the cost of developing a progressive web app. Allowing acceptable time for the project's developers to complete the job, however, can help reduce costs. Additionally, a full PWA solution with improved performance and lower costs can be obtained. The duration of a commercial project can range from several weeks to several years.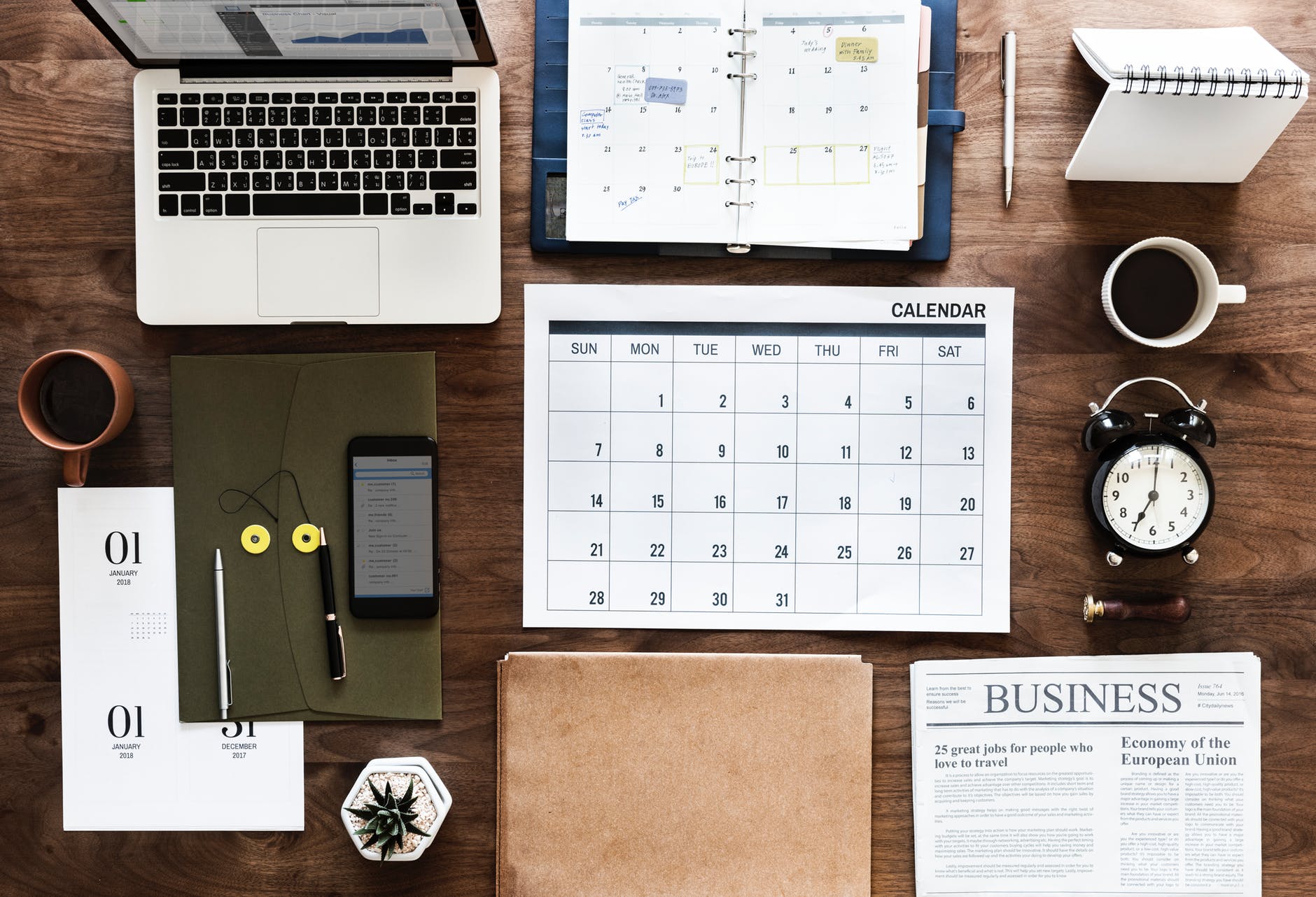 While a small project may only require a few days, an enterprise project typically requires around +400 hours. A medium-sized project can be completed in 30 to 40 days, while minor tasks may take 3 to 4 weeks to complete.
Common PWA Development Scenarios & Assessed Cost
At present, according to statistics, 45% of companies in North America and Europe are using PWA for their website or have plans to utilize this advanced technology. However, not all of these companies have enough time, effort, and money to invest in PWA, not to mention too many start-ups and small businesses out there are eager to develop their own PWA.
The common question that many merchants put down the line is how much a progressive web app costs. There are so many assumptions that the PWA development cost is really high. But that's not completely true, the cost of PWA development varies and is not fixed. It is based on the level of customization you want for your website and the development rates charged by the agency or freelancer. Based on our observations and experiences, we have identified two common scenarios that businesses often use.
Upgrade An eCommerce Website to PWA
eCommerce businesses often turn to Asian-based countries, especially Vietnam, for their PWA development needs as they offer affordable pricing plans without compromising quality. They usually opt for the mixed pricing model, which involves an average hourly rate of $30. Their preferred solution is to convert their existing website to a PWA, with a few specific requirements. This includes integrating one payment gateway, one shipping carrier, and several extensions.
To achieve this, the agencies typically utilize a pre-made PWA template and make minor customizations to meet the required design. They then re-integrate the necessary extensions, payment, and shipping features into the new PWA storefront. The estimated time for completion is around 130-150 hours, and with the hourly rate multiplied, the total estimated cost ranges from $3,900 to $4,500. However, this estimate does not include the cost of purchasing a pre-made PWA theme, which can range from $500 to $1,000, as well as project management and post-development support and maintenance, if required.
If the same process were to be carried out in the United States with a $70 hourly rate, the total cost would increase from $9,100 to $10,500, much higher than in the Asia-based countries.
Develop A Custom PWA From Scratch
In this more intricate scenario, companies opt to employ a Vietnamese PWA development firm that offers a fixed-price model. They request the provider to construct a website with a customized PWA storefront from the ground up with an exclusive design that is responsive on both desktop and mobile devices. They also require integration with one local payment gateway and one local shipping carrier, as well as several custom functions configured and built, and some extensions installed and made compatible with PWAs. Developers then proceed to set up the store information and import data of products, customers, etc., to finalize the website.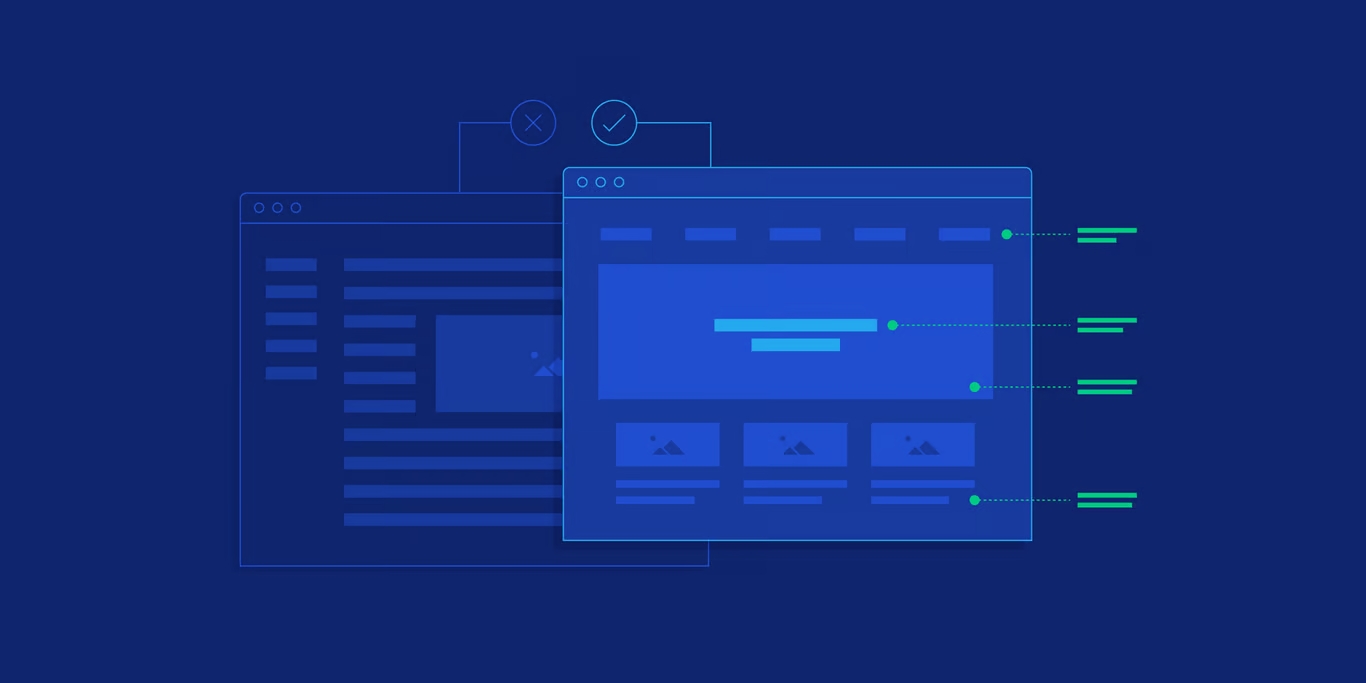 In this situation, to meet all the specific requirements of clients, the cost will be calculated right below (all the numbers we suggest are for reference only):
Project Management: starting from $2,000
Design: starting from $2,000
Site Configuration: starting from $500
Data Migration: starting from $500
Payment & Shipping: starting from $2,000
Custom function: starting from $3,000
Extension installation: starting from $1,000
So the total PWA development cost right here is estimated at about $11,000. This price is just applied to the agencies located in Vietnam or other Asia-based countries. If you hire a development company in Europe or North America for the same project, the expected price might be $33,000 or even more.
Tips To Optimize PWA Development Cost
Understand The Project's Objectives
Before approaching professionals for PWA development, it is important to conduct thorough research on the project. This includes identifying detailed objectives of the project, analyzing similar web stores, and providing them as references to professionals to offer a clear idea and objectives of your project. Additionally, seeking referrals from acquaintances who have developed PWAs can also help in reducing the cost of development through potential discounts.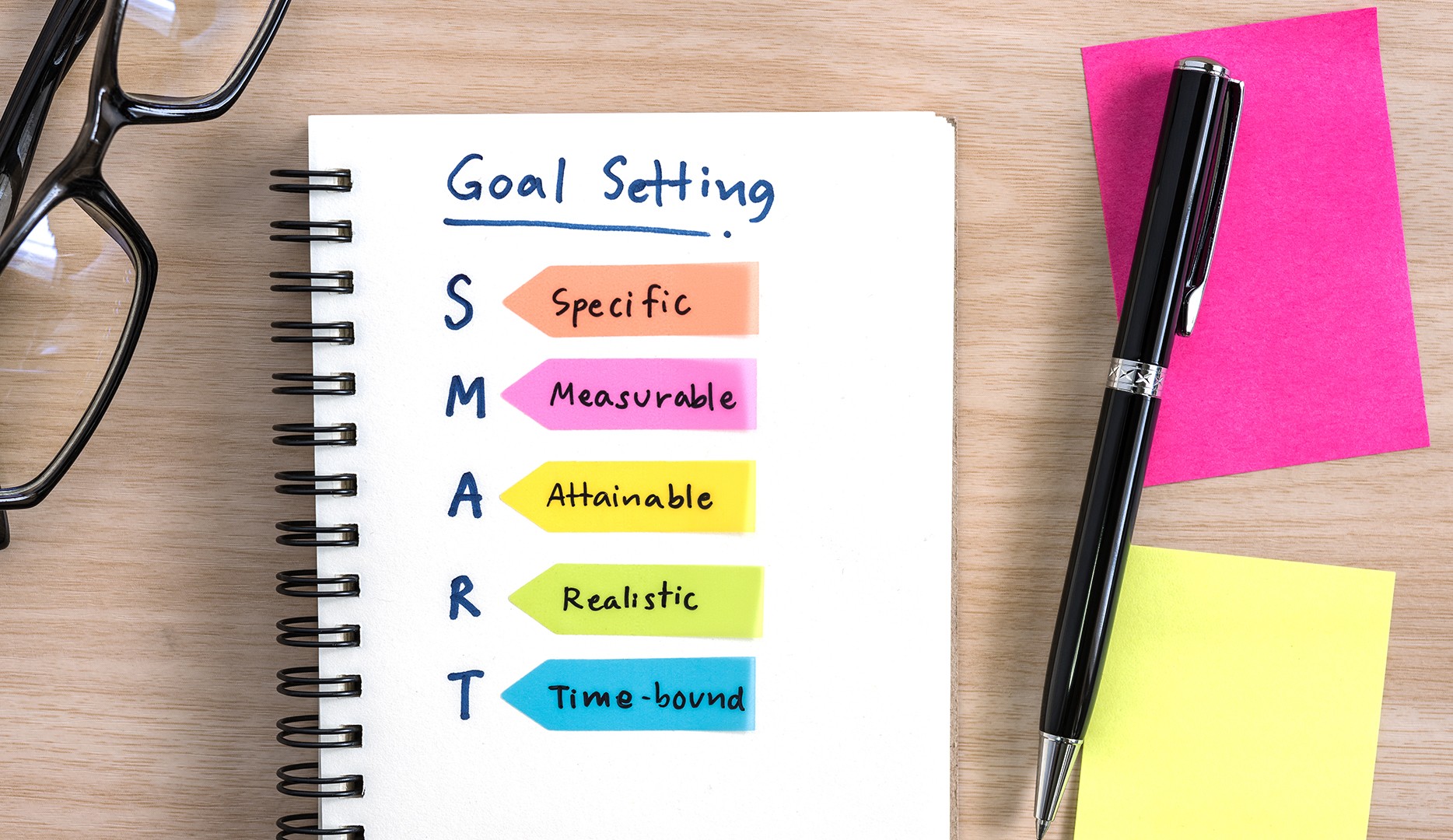 As you research similar web stores, make sure to identify the technical features that you want to incorporate into your app. This will ensure that you stick to your requirements throughout the development stage and avoid any additional costs for PWA development in Magento.
Outsource PWA Development Solutions From Lower-Price Countries
Outsourcing is a cost-effective option for PWA development when compared to maintaining an expensive in-house team or hiring a local agency. This approach allows businesses to access talented developers from around the world who can create high-quality PWAs quickly and affordably.
Asian countries have become a hub for skilled and reliable PWA development services. Many leading PWA agencies are based in Vietnam, offering expert services at a rate of $25-$30 per hour. In comparison, the starting rate for PWA development in the US is no less than $50 per hour, resulting in significant cost differences for an hourly-based project.
Consider Adopting a Quality Ready-Made PWA Solution
Instead of investing in a full-service development team to build a PWA from scratch, which can be time-consuming, business owners can explore pre-built solutions like PWA themes, extensions, and integrations. Many online SMBs already opt for this approach due to its reliability, customizability, and speed. Providers offer a wide range of solutions tailored to different industries, so it's crucial to evaluate the quality and compatibility with your business needs.
It's worth noting that PWA themes focus more on functionality than design. They incorporate PWA technology, making the setup more complex. If you lack experience with PWA and coding, it's best to leave the installation to trusted hands. To assess the cost of constructing PWAs, reach out to multiple solution providers and request demos. After reviewing them, select the one that best fits your requirements and budget.
Select A Development Plan With Additional Services
Remember, launching your PWA website is not the end but the beginning of everything. It needs maintenance and support. Regular checking to protect your site from the most harmful errors, files, or viruses, and an optimization plan to eliminate errors and streamline website operations, all both to improve website performance and to renew the site with necessary updates.
As you know, users are becoming more and more demanding. They are faced with a myriad of similar choices that they can come back to at any time if they find your site experience difficult. So the maintenance phase is of great importance and experts can help you plan your monthly payments. Business owners should choose a PWA development plan that gives them the most benefit in the long run.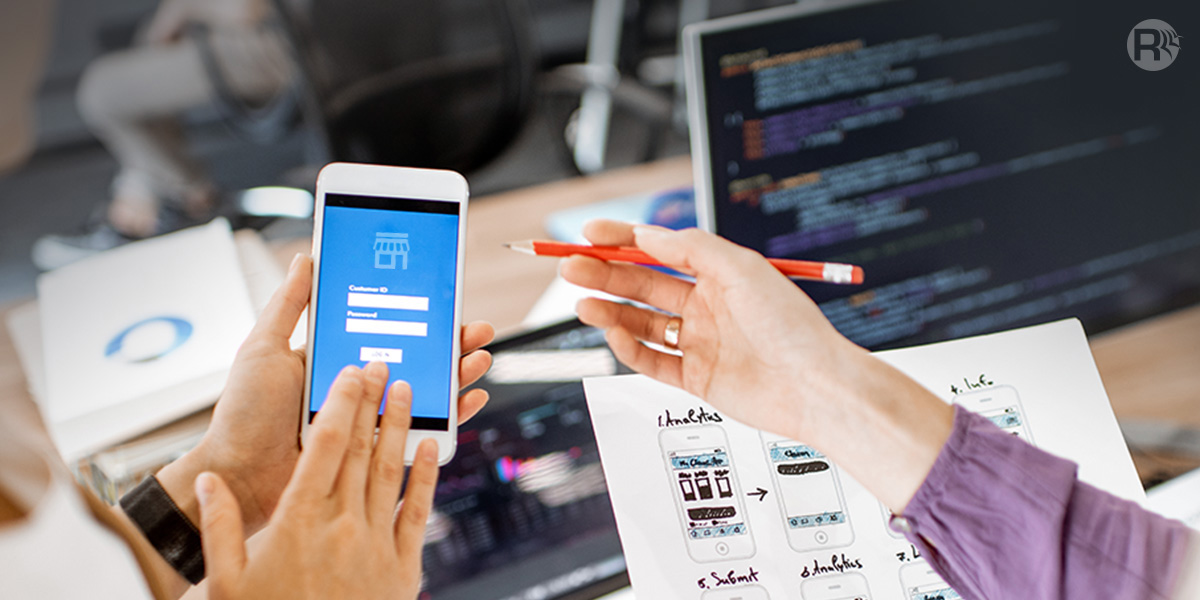 However, many development agencies don't include these services in their pricing package, so many clients have to encounter and pay additional hidden fees in the process of installing and maintaining their PWA website. That can annoy them and turn their back on development agencies. Moreover, in many cases, free or open-source PWA themes are even accompanied by the highest service fees. You cannot use the PWA until you have paid a significant fee to have it installed for you, and you may not be able to seek out another agency to do it for you because they may not be familiar with the specific PWA theme or have the necessary authorization to access it.
In summary, to steer clear of unexpected charges, it's essential to opt for a company that offers transparent development plans and supplementary services. Look for a provider that communicates openly about their pricing and all the services they offer. Additionally, it's crucial to identify any factors that may inflate your PWA development budget and take preventive measures to avoid them.
The Hidden PWA Development Cost
Here are some factors to consider that may result in hidden charges in PWA development costs, in order to avoid overspending on your progressive app development project.
Before selecting designs for your website, it's important to understand both your short-term and long-term goals. If you require customization, having a clear understanding of your needs is also crucial.
To ensure the safety of important information about your customers, you should protect your website against malware and other security vulnerabilities. This may require the employment of security specialists, as well as data backup and infrastructure security using commercial technology.
Developers may also use mockups that require paying a subscription fee for plugins and themes, which can result in additional charges.
To avoid these costs at the end of the project, it's important to work with expert development teams who fully understand your project objectives.
In Conclusion,
PWA development cost can vary greatly depending on a number of factors, including customization, security, and the use of mockups. It's important for businesses to understand these costs in order to make informed decisions and avoid unexpected expenses. By working with an experienced development team that understands the project objectives and can provide accurate estimates, businesses can achieve their goals while staying within their budget.
If you are looking for a cost-effective PWA development service provider, Magenest is the best option available. As one of Vietnam's most prominent companies specializing in eCommerce development since 2015, we have successfully helped numerous businesses create exceptional PWA websites at affordable rates.