In every business, inventory is always one of the assets that account for a large proportion of the total asset value. Although warehouse management activities are not in many cases, if they are not closely inspected, huge waste will be ignored. Therefore, build an inventory management system being stock to request for all business. In this article, we will discuss types of inventory management systems and how they will impact businesses.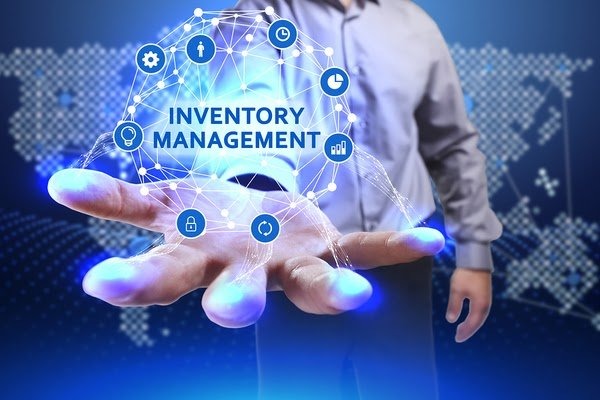 1. What is inventory management?
Inventory management refers to how a business manages its current stock, including how it tracks and manages the number of products as they move in, across, and out of the business.
It encompasses making sure the right levels and quantities of stock are available at the right time and in the correct locations. It can also involve processes such as optimizing warehouse layouts and identifying redundant inventory.
2. The importance of an inventory management system in business
An inventory management system is a system that helps keep track of inventory levels, orders, and the storage of goods in the inventory of each business. The process of building an inventory management system is defined from the moment the raw materials enter the warehouse until the moment the finished product is released out of stock.
Accordingly, this work requires closely monitoring the business operations of the business, as well as predicting the fluctuation of goods in the market to coordinate the inventory, making appropriate storage policies, and minimizing the risks of inventory. Building an inventory management system offers many benefits within an organization:
Ensure that the quantity of inventories fully meets the market demand, avoids disruption in the supply.
Minimize potential risks from inventory such as goods stagnation, product quality reduction, and expiry date. From there, increase the ability of capital turnover of the organization.
Balance the stages in the business: Purchase – Reserve – Production – Consumption.
Optimize inventory to increase business efficiency and reduce investment costs. From there, it helps businesses improve their competitiveness compared to their competitors.
3. Types of inventory management systems
That being said, the inventory management system is only as strong as the manner in which you use it.
The inventory control by the experts who produced the program is worth additional time and resources. Work with them to ensure that you use the appropriate strategies and features to make the most of your buck.
Take a look at certain different types of inventory management systems that you can use in your own warehouse.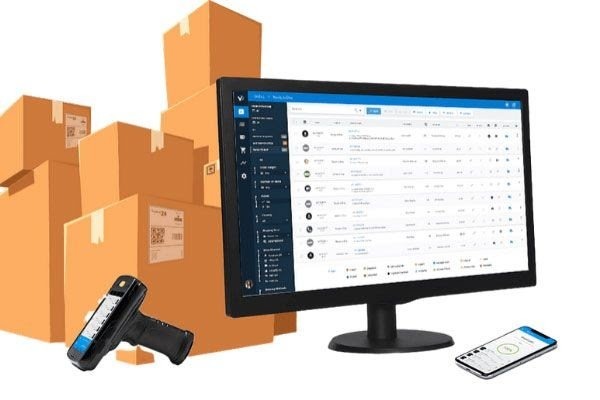 3.1. Perpetual inventory control system
Details on the continued availability of various types of goods and stores purchased, released and their balance in hand is vital for a large business organization. The perpetual inventory management system enables the producer not to experience the physical stock inspection process but to know the availability of certain products and stores.
The right information about the receipt, issue, and materials in hand are maintained under this scheme. The main aim of types of inventory management systems is to provide accurate details at all times about the stock level of each item.
Until it is followed by an ongoing inventory management system to review the total inventory of units 3-4 times annually by collecting 10-15 items daily against physical inventory that takes place once a year, the system for continuous inventory control will not be effective.
The products are rotated so that the operation of the continuous stock collection is normally carried out more efficiently, by someone other than the storekeeper. This will help to check that the storekeeper works as well. The performance of the inventory control system depends on the correct implementation of the ongoing inventory verification system.
Advantages of perpetual inventory control system
Quick assessment of the closing stock:
The value of the closing stock can be determined at any point in the year due to the continuous stock review. At the end of the financial year, it makes it very easy to prepare the interim profit and loss accounts and balance sheet.
Less investment in goods:
Daily checks are carried out on receipt and delivery of materials and stores, by implementing a mechanism for perpetual inventory management. This reduces investments in materials to a minimum.
Helpful in formulating proper purchase policies:
A storekeeper can easily know when more products are needed for each department of the company, as different levels are clearly marked for each kind of material. All this information is very useful in formulating a correct company purchasing policy.
Immediate detection of robberies and leakages:
Leaks and theft of products are made immediate and reasons for such discrepancies are readily available, with the aid of a well-designed system of permanent inventory controls.
Working capital adequacy:
The framework ensures that stocks and supplies are controlled effectively. This makes sufficient provision of working capital available which can be used in other productive areas of the company.
Beneficial for productivity assessment of shops:
The organization provides constant checking of shop activity and operation, and perpetual stock management systems are one of the important types of inventory management systems for identifying the effectiveness and operation of shops in a production company.
In addition to these advantages, a correct continuous inventory management system ensures several more advantages, namely that fresh inventory (matter) is refilled up timely, store records are kept up to date and strict control of waste and waste is exercised.
Disadvantages to a Perpetual Inventory System
High-cost installation
A perpetual inventory method has one disadvantage: installation costs. The purchasing of new equipment and stock software is needed in most systems. This equipment includes sales point scanners that read any item's barcode. When products are received into inventory, scanners are also required. Labor costs often increase perpetual inventory structures as all inventories must be entered into the system.
Training on equipment
The increased level of education needed is another drawback to introducing a perpetual inventory scheme. Employees must know how different scanning equipment can be operated. Training for inventory system navigation is required of the accounting staff.
False reliability
Considering inventory levels, perpetual inventory structures can be deceptive. Employees can make errors entering or scanning the incorrect inventory object. Merchandise will rob shoplifters.
Increased monitoring
Additional financial investment is needed to improve the monitoring due to employee mistakes or consumer theft. Usually, security monitors must be set up and certain businesses recruit security staff.
3.2. A.B.C. method of inventory control
A.B.C. process (Always Better Control) is of immense use in order to exercise one of the more efficient types of inventory management systems. Materials are grouped according to their respective values into three groups according to this system. Group 'A' represents expensive goods representing 10 to 20 percent of the whole item and can represent approximately 50 percent of the overall value of stores.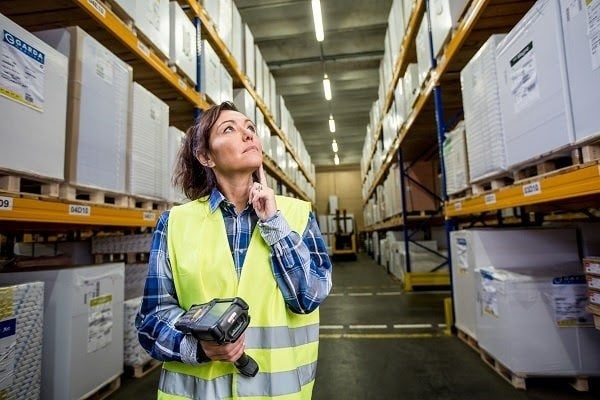 In order to retain these objects, a greater level of control is necessary and exercised. Group 'B' comprises goods that makeup 20-30% of the shop and represent approximately 30% of the overall value of shops.
To monitor these things, fair care can be taken. Around 70 to 80% of the products in the last category, that is Group 'C,' cost about 20% of the total value. This is known as the group of residues. In the case of the third category, Group C objects, a routine form of treatment can be used.
It is often known as "value-based stock management", "selective value approach", "proportional value parts approach" or an inventory management system for small businesses, etc.
When this approach is carefully implemented, it significantly reduces costs and helps to preserve expensive goods in the shops.
Advantages of A.B.C. method of inventory
Better control over the expensive products that spend a considerable amount of money.
It contributes to the development of scientific inventory management methods, significant reductions in working costs and optimal stock preservation.
It contributes to the maintenance through scientific inventory management of the inventory turnover at a relatively high level.
It ensures a significant reduction of storage costs.
It helps keep the security stock of the C group of objects sufficient.
Disadvantages of A.B.C. method of inventory
Cost Systems Conflict
The A.B.C. method of inventory does not follow the criteria and clashes with the conventional costing methods of generally accepted accounting principles (GAAP). If your company uses A.B.C methods, it needs to run two costing schemes, one for internal use according to the A.B.C method and one for GAAP enforcement. The figures needed by GAAP are produced by traditional costing systems. The cost drivers are traditionally assigned by the unit cost, rather than the percentage of the operator. As a result, cost allocations for A.B.C are also different from standard cost system allocations.
Requires significant resources
The A.B.C process takes more time than conventional costing systems to manage. When cycle counts are carried out, the inventory of class A needs to be regularly analyzed to decide if there are still high priority items on the inventory. If a stock is no longer used or requested as much, it is transferred to another inventory classification. This continuous method involves much more data collection and measurement.
3.3. Building a smart inventory management system with QR code/Barcode
Using QR code/Barcode is a trusted choice of inventory management system for small businesses. QR code/Barcode is a digital code capable of presenting product information in the form of characters, which can be read by optical scanning devices, such as Handy Terminal. This is a handheld machine, capable of improving high-density readability in tight spaces, as well as flexible scanning when barcode print quality is poor.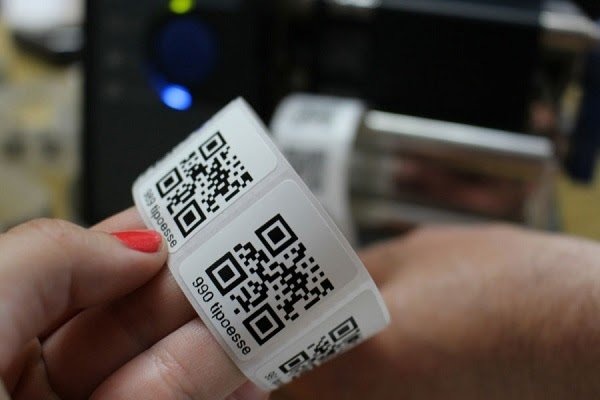 Inside a QR code or Barcode printed on the surface of the goods will contain information related to the product, contact information, messages, or information according to the needs of the business. Integrating QR code / Barcode is the trend to digitize an organization's logistics operations.
The process of implementing inventory management system with QR code/Barcode
The process of warehousing
Establish and manage the list of goods and materials on the system.
The system automatically generates QR codes/Barcodes for each unit of goods.
Prepare stamps according to the import plan.
Print temp & Paste temp onto Product Barrel/Pallet.
Using Handy Terminal machine to scan temp goods, data will be automatically updated on the system.
The system will automatically distribute the goods to the location in the warehouse according to the predetermined principle.
Export process
Set up delivery orders, delivery instructions.
Use the Handy Terminal to scan the QR code/Barcode stamps on the shipping instructions.
Scan stamp of goods, shipping information will be displayed immediately on the software.
Warehouse inventory process
Scan QR code / Barcode to inventory goods, the system will record data in each inventory, thereby determining inventory.
Effects when implementing this types of inventory management systems with new technology
Below are the effects when businesses use QR codes and smart barcodes in inventory management:
Reduce inventory costs with real-time inventory visibility with absolute precision and lower safety inventory levels.
All inventory import/export activities have been replaced by machines, saving manpower and accuracy in the management.
Allows managers to capture commodity information through the software.
Save time in corporate governance: it allows to manage multiple warehouse locations, assist in locating products in stock, and save time in retrieving goods.
Precise fast and accurate warehouse control. Avoid goods loss or fraud
Reducing operating costs of businesses, increasing efficiency of working capital.
Reduce the pressure on the staff in charge of the warehouse, minimize the unfortunate mistakes in the warehouse management process.
Disadvantages of using QR code/barcode
What happens when there is a bug is the major drawback of QR codes. If the code is corrupted, misrepresented, or skewed in some way, it becomes unreadable. That said, it should be a matter of simple wear and tear. To be secure, it's clever using an app that lets you print barcodes or QR codes so it's a piece of cake to replace the labels if you like.
>> Read more: Inventory management barcode: 9 Best softwares and systems
3.4. Just-in-Time inventory management
What is Just-in-Time (JIT) inventory management?
Just-in-time inventory management is a technique that closely coordinates supply delivery with output and delivery times. Unlike a conventional inventory model or a "just-in-case" approach, products are only collected as required – reduced waste and stock costs. Just-in-time inventory management typically requires incorporating some stages of automation. For many growing distributors and manufacturers looking for a smarter solution, this operational theory is successful.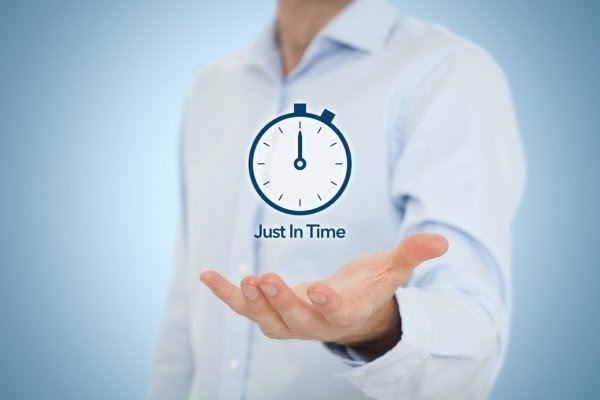 You will need to be vigilant in dealing with the pains that come with your operations if your company is growing (we hope it will). Manually, supply orders may become cumbersome and leave space for an inaccuracy to keep up with the increasing demand. Implementing just-in-time management automation practices prevents you from complicating the inventory management process in an unnecessary manner while minimizing inventory levels and ensuring performance.
How JIT inventory management impacts your business
Just-in-time management through secure, cloud-based ERP enables instantaneous communication, which prevents costly overages or shortages and unexpected delays. There are a host of benefits, but here are the 5 main ones that your company can take advantage of:
Get your cash flow more available. Nobody wants the bulk of the surplus stock to be sunk. Just-in-time management gives you a lot of breathing space to use your money for almost everything else and invests in just what you require when you need it.
Creates time efficiency and productivity increases. Time is equal in almost every industry (particularly in manufacturing and distribution). When you know you can trust that products will arrive at the exact time you need for output, lead times can be greatly reduced. Guessing saves everybody involved time and effort so that the whole team can concentrate on what's really important – doing stuff.
Increase reactivity. Delays in communication can make operations difficult: it is fairly hard to react to if you know there is no problem. There is nothing in the way of contact between you and your customers or vendors that can communicate any time and anywhere with ease. If you ever have a delivery hiccup, your ERP solution will tell you exactly what the delayed deliveries are designed to deliver – keeping you in a loop to find a fast solution.
Minimize inventory. If you don't use it, is it making you any money? Maybe not. The more expensive the warehouse charges and the greater the inventory you have, the larger the overhead. With just-in-time scheduling proactivity, you save more than you have to control the headache.
Reduce waste and improve quality assurance. The just-in-time approach only provides precisely what is needed for use to reduce operating waste. Improved product consistency is an advantage also accompanying this degree of insight and control.
Disadvantages of Just-in-time management
Running out of stock risk – You don't have as much stock with JIT manufacturing. You are based on your demand predictions and you do not have the right stock available for your customers if they are inaccurate. This is one of the most popular manufacturing problems using JIT and lean methodologies.
Supplier dependence – You run the risk of delaying the receipt of products by your clients by relying on the timelessness of suppliers for each order. You may take their company elsewhere if you cannot fulfill the needs of consumers. It is therefore critical to choose and maintain a good relationship with reputable suppliers so that you are ensured that you have the products you need to satisfy your customer requirements.
Other information needed for planning – The management of JIT inventory allows businesses to be closely aware of sales patterns and variances. Seasonal sales times for many businesses mean that a variety of goods will need higher stock levels in order to fight market demand. Therefore, in situations such as this, you must prepare ahead to ensure that the suppliers meet the specifications.
Odoo is one of the best inventory management platforms accessible, and it can be utilized immediately without requiring any setup, modification, or integration, assuring company success. Odoo's inventory module was built to operate with a wide variety of enterprises and industries. Regardless of company size, businesses can use this technology to their advantage. With its ability to handle all inventory-related procedures, Odoo Inventory can be the core of a company's strength.
These procedures include receiving shipments, inventory counts, barcode packaging, and scrap management. The technology also allows firms to manage many warehouses across several locations with the same operating level.
If you are looking for an Odoo ERP implementation, Magenest delivers you all allied services in Odoo including its customization, implementation, support, and maintenance for future demands. We have been the silver partner of Odoo for several years and have diverse experience in helping customers develop inventory management solutions. For any questions, you can contact our experts, we will provide you free consultancy on Odoo ERP software.
Final words
Retail is about finding the right things to sell at the right moment when you boil down. There is also nothing that is more relevant to the sector than inventory management. This is why your business spot needs to be covered in this aspect.
The only way to ensure precision and effectiveness in inventory management is through a systematic approach. To remain in control of your supply chain, you must employ one of the most efficient types of inventory management systems. This will prevent you from over-examining and understanding destructive twin risks.
In inventory management solutions, there are a few different types of inventory systems to explore. You can opt for manual processes or simple tablets. However, you will likely want to search for a modern software solution for better performance.