Salesforce is a popular CRM software but is not the only one available. There are several Salesforce CRM alternatives that may be a better fit for your business. In this blog post, we'll present what you should consider while choosing a Salesforce CRM alternative and suggest you the best options for your different needs at the moment.
Why consider Salesforce CRM alternatives?
Salesforce is a widely used CRM (customer relationship management) software. However, it is not the only CRM software on the market. There are several reasons why you might want to consider an alternative to Salesforce.
First, Salesforce can be expensive. If you are on a tight budget, other CRM software options may be more affordable. Second, Salesforce can be complex to use. If you are not tech-savvy or don't have time to learn a complex system, another CRM software option might be easier. Third, Salesforce may not have all the features you need. If you have specific needs for your business, another CRM software option might have the right features for you.
When choosing CRM software, it is important to evaluate your needs and find the option that is best for you. Salesforce is a popular choice, but it may not be the right fit for everyone. There are a number of Salesforce alternatives on the market that cater to different budgets, needs, and levels of user experience.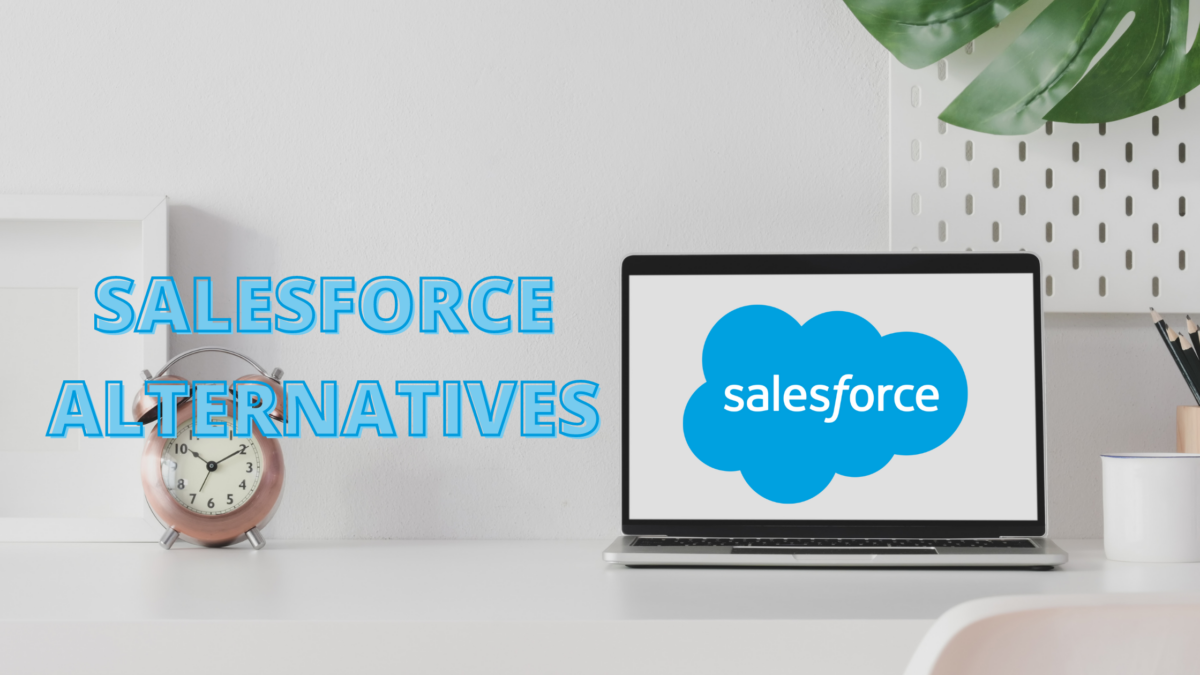 What can you expect from a great Salesforce CRM alternative?
Picking the right CRM solution for your eCommerce business might be tough because there are various options with different customer relationship strategies. Therefore, it is vital to identify first what you should look for in a Salesforce alternative. Let's take a look at the top features that a good CRM software needs to have:
Reporting
A business's most basic need for CRM software is the ability to produce analytical data and reports. By analyzing customer interactions, businesses can identify areas where they are losing customers, determine which marketing strategies are working, and measure the overall health of their customer relationships.
Additionally, CRM software can help businesses track their sales pipeline, so they can see which deals are close to closing and plan accordingly. With this valuable information at their fingertips, businesses can make informed decisions that will help them grow and prosper.
However, it is important to note that not all CRM software is created equal. Some programs offer more features and flexibility than others, so it is important to choose a program that will meet the specific needs of your business.
Customization
Customization plays a key role in this, and Salesforce is one of the most popular platforms for managing customer relationships. However, while Salesforce offers impressive customization options, it can be difficult to use, and additional options can be expensive, especially for small businesses.
For this reason, it's important to look for software that is easy to use and doesn't overspend your budget. When used effectively, customization of marketing communications and campaigns can work wonders for a brand, especially when capturing new leads and retaining existing customers.
Support
Customer support is one of the most essential features that CRM software must ensure. After all, if you're not able to get help when you need it, then the software is not going to be very useful. Here are some aspects to look for in customer support.
First, make sure there is a way to contact the company by phone or email. Second, check to see if the company offers online documentation or FAQs. Finally, see if there are user forums where you can get help from other users. By taking the time to find CRM software that offers good customer support, you'll be able to get the help you need when you need it.
Top 9 Salesforce CRM Alternatives
If you're on the way to finding out the best Salesforce CRM alternatives, consider the list below to discover an option that will boost your sales process while helping you save a lot of sources.
Zoho
If you're in the market for a CRM that provides powerful tools for managing your sales team as well as insights into your sales metrics, Zoho CRM is worth considering. One of the most appealing features of Zoho CRM is the AI-powered assistant that can help you with tasks such as scheduling meetings and sending follow-up emails. The lead management tools are also robust, and the reporting dashboards provide valuable insights into which areas of your sales operation are performing well and which could use improvement.
HubSpot
HubSpot is the leading CRM platform for businesses of all sizes. Its intuitive interface and powerful features help you align your internal teams, pull meaningful insights, and report on growth opportunities. HubSpot's Marketing Hub, Sales Hub, Service Hub, and CMS are each designed to facilitate marketing, sales, and service processes. The hundreds of available integrations make connecting HubSpot with your other business applications easy. Whether you're a small business or a large enterprise, HubSpot is the ideal solution for your team. Learn how we can make use of HubSpot to help you and your business right here.

Vtiger
Vtiger CRM is software that helps businesses keep track of their customer interactions. It can be used to manage sales, marketing, customer service, and support. Vtiger CRM is a powerful tool that can help businesses streamline their operations and improve their customer service.
The software includes a wide range of features, including contact management, lead management, opportunity management, quote management, and product management. Vtiger CRM also offers a mobile app, which allows businesses to access their data on the go. In addition, Vtiger CRM integrates with a number of third-party applications, such as Google Apps, QuickBooks, and Zoho CRM.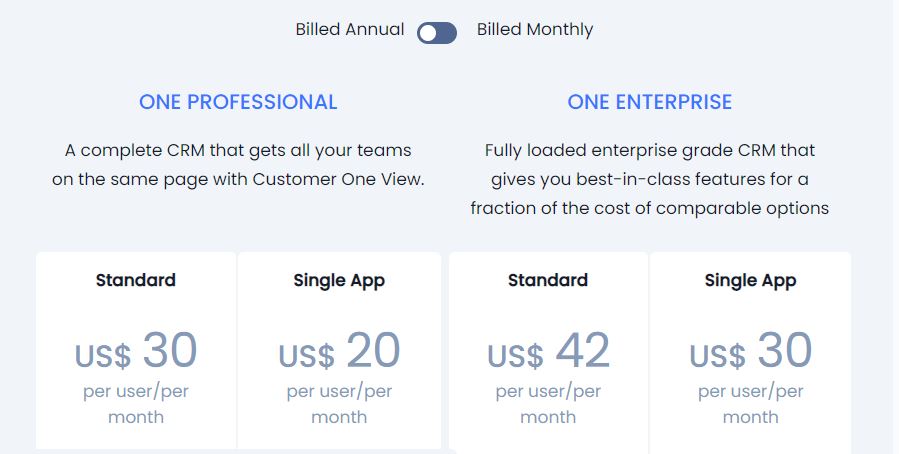 Bitrix24
Bitrix24 CRM is a great way to keep track of your business interactions and make sure that you are always up to date on your customer relationships. All of this updated data is kept in the tool's contact database for you. You can easily create and share reports and contacts and segment your target audience with ease.
The basic features include a task manager, CRM, document management, and project management. Bitrix24 also offers a range of collaboration features, such as group chat, video conferencing, and screen sharing. But the real strength of Bitrix24 lies in its customization options. With its open API, Bitrix24 can be integrated with a wide range of third-party applications. This makes it possible to tailor Bitrix24 to the specific needs of your business.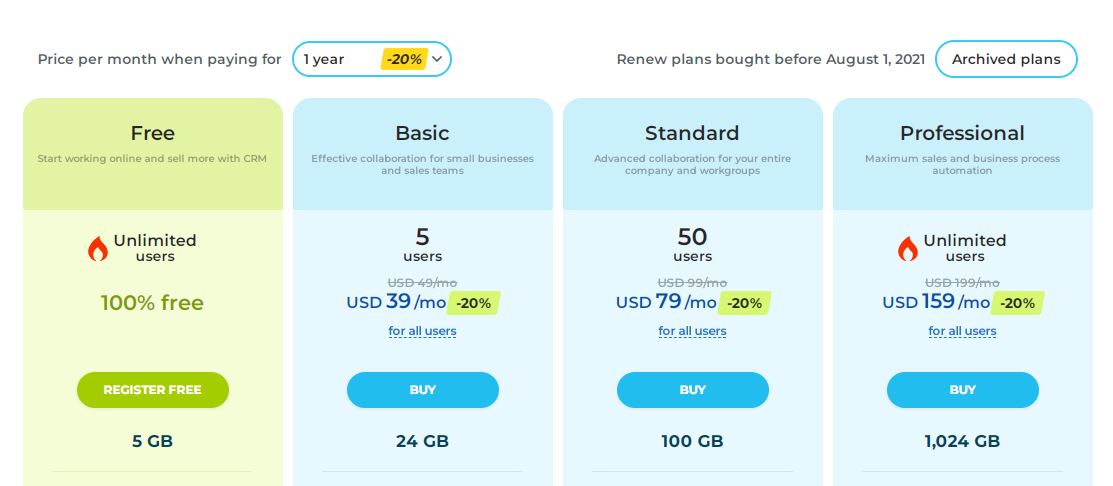 Freshworks
Freshworks CRM is a cloud-based customer relationship management software solution that helps businesses manage their customer interactions from a central location. By consolidating customer data into a single platform, Freshworks CRM makes it easy to track and manage customer relationships.
The software also includes features such as contact management, lead tracking, opportunity management, and quoting. In addition, Freshworks CRM integrates with a wide range of third-party applications, making it a flexible and powerful solution for businesses of all sizes.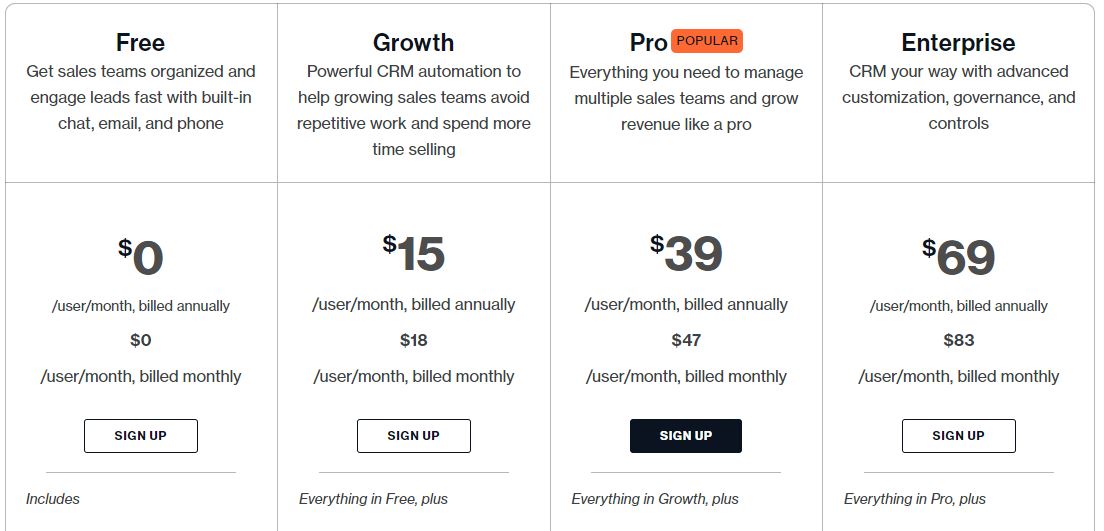 Pipedrive
Pipedrive's CRM is a great tool for sales teams. It allows you to easily visualize and manage your sales pipeline, so you can stay organized and on track. You can customize your pipelines to fit your unique sales cycle, and there are also deal pipeline collaboration features so you can work together more efficiently. With Pipedrive's CRM, you'll have everything you need to close more deals and reach your sales goals.

Zendesk Sell
Zendesk Sell is a powerful CRM software that helps sales teams manage their customers and deals. The software is packed with features that help sales reps stay organized and focused on their tasks. For example, the software includes a built-in customer database, which allows sales reps to quickly look up customer information.
Zendesk Sell includes a robust deal management system, which helps sales reps track their progress on deals and ensure that they are working on the most important opportunities. In addition, Zendesk's sales CRM offers a number of reports and analytics that give sales managers visibility into their team's performance.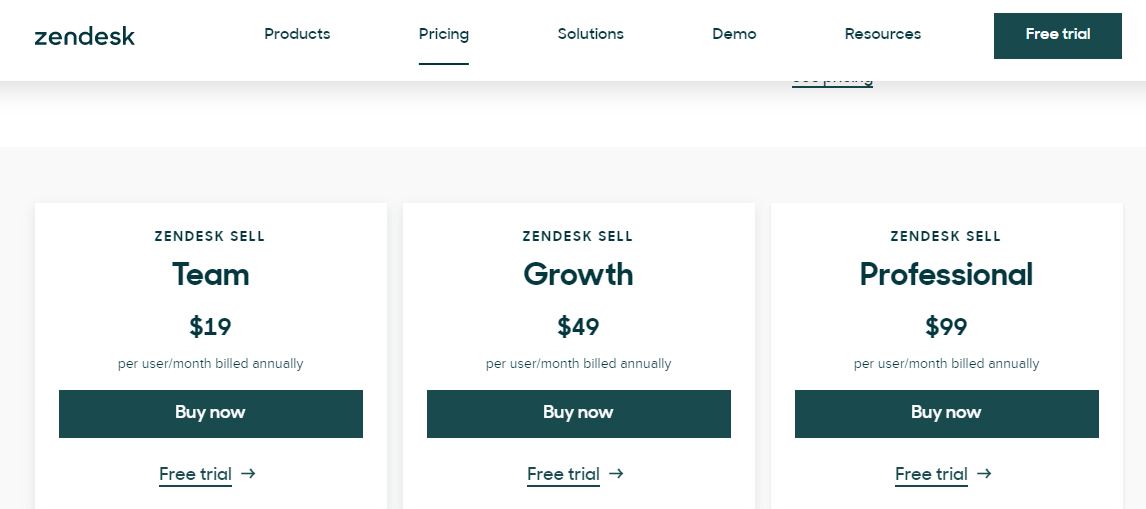 Sugar CRM
SugarCRM is one of the most popular CRMs on the market. Users love it for its flexibility, customizability, and wide range of features. One of the things that make SugarCRM stand out is its strong focus on customer relationships. With SugarCRM, you can manage your customer relationships from start to finish, including lead capture, contact management, opportunity management, quote creation, case management, and much more.
In addition to its comprehensive CRM features, SugarCRM also offers a wide range of integrations with third-party applications. This allows you to extend the functionality of SugarCRM to meet the specific needs of your business.
NetHunt CRM
NetHunt CRM is a cutting-edge customer relationship management software that gives users the ability to manage all aspects of their customer relationships directly from their Gmail accounts. With NetHunt CRM, users can view and update customer information, track email conversations, and create and manage email campaigns – all without ever leaving their inbox. The integration between NetHunt CRM and Gmail is seamless, making it easy for users to keep track of their customer relationships without having to switch between multiple software programs.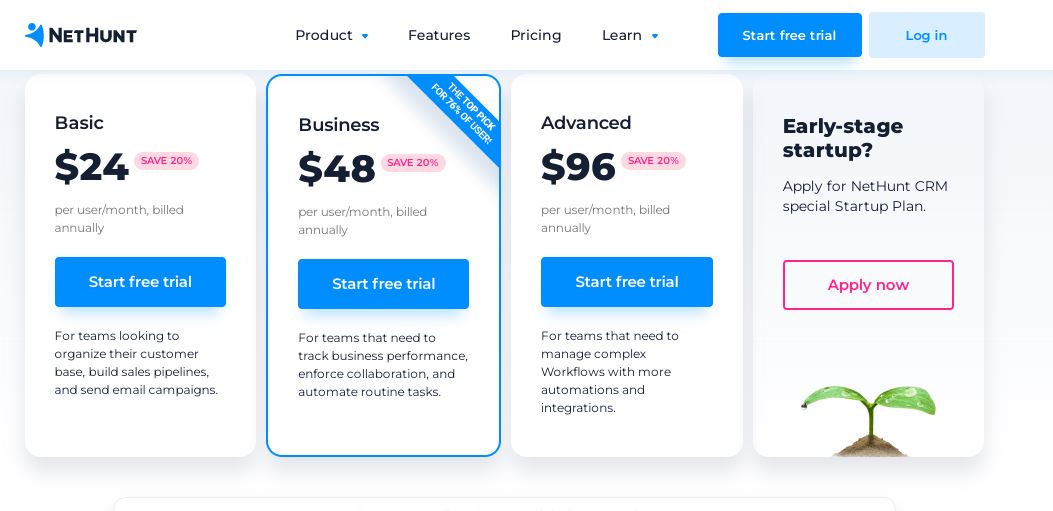 Final thought
If you're not convinced that Salesforce is the best CRM for your business, there are plenty of other great options on the market. We've highlighted a few of our favorite Salesforce CRM alternatives in this article, but feel free to explore and find the one that fits your needs best. With so many different CRMs to choose from, it's important to do your research and find the system that will make managing your sales process easier than ever.
As the official partner of HubSpot, Magenest offers customization services for the most suitable CRM structure. With the powerful CRM package of HubSpot, we can analyze your targeted customers, business situation, and market trends to customize the most appropriate CRM system to your needs.