In today's digital age, every business, regardless of size or industry, must have a website with an active online presence. Without a website, your company will miss out on practically all marketing opportunities, potential clients, and sales. However, designing a website is not a job for everybody, as it requires many skills and knowledge. Should or should not consider to outsource web development projects? is a question that each business faces sooner or later.
In this article, we'll try to answer the questions above and dispel any doubts you have about outsourcing web development projects. We will also provide you with a list of reasons why you should outsource web development or web app development.
What Is Outsourcing Web Development?
Before delving deep into numerous reasons that you should outsource web development projects instead of constructing and managing your own in-house team, we need to understand exactly what is outsourcing web development.
In the realm of the digital world, the necessity of a robust online presence is undeniable. Yet, developing a top-tier website or web application can be a demanding endeavor, especially for businesses that might not have the required expertise in-house. This is where the concept of outsourcing web development emerges as a pivotal solution.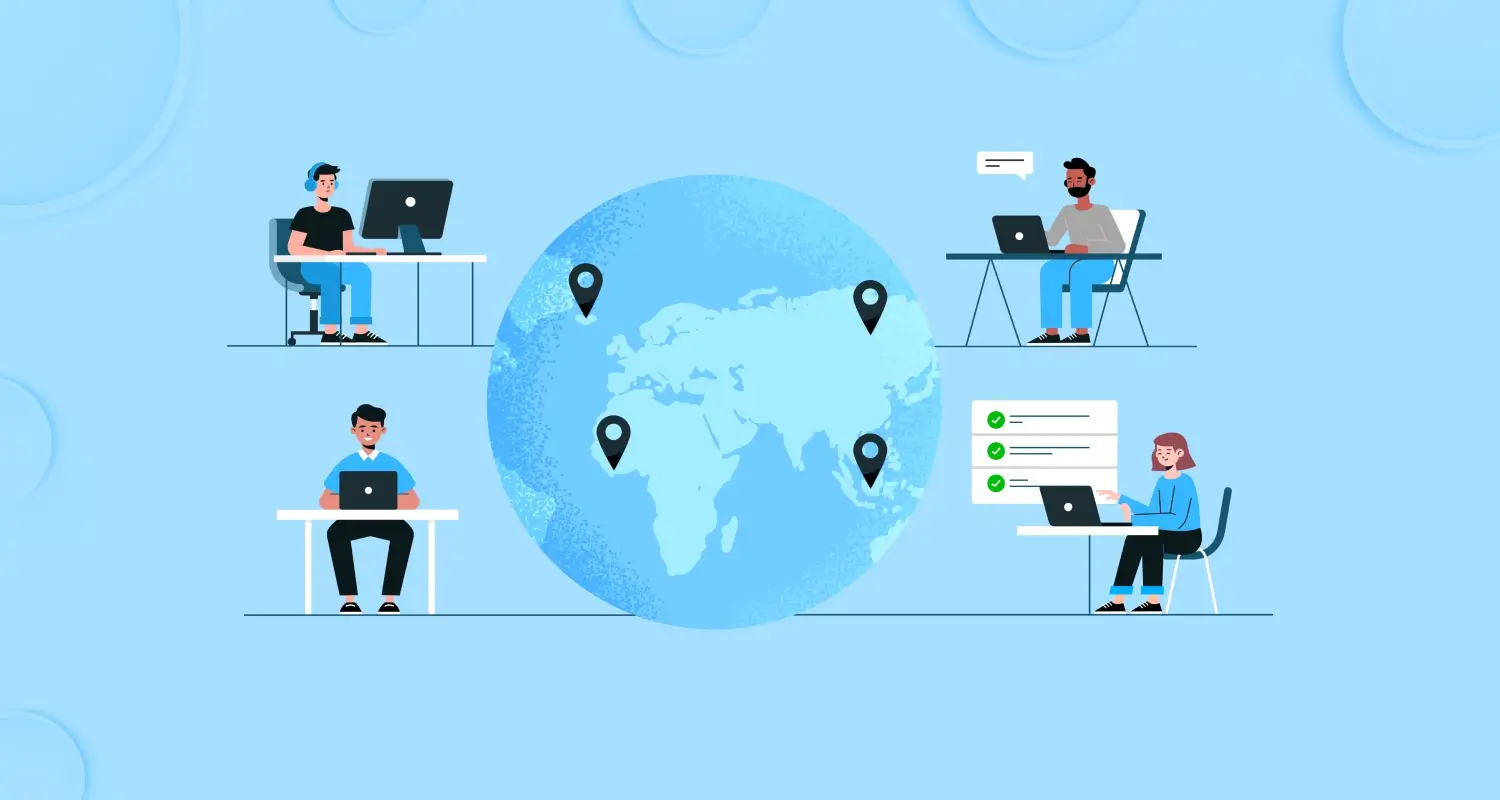 Outsourcing web development involves partnering with a specialized team outside of your organization to handle the creation of your website or web application. This external team is already equipped with the tools, skills, and experience necessary to deliver a sophisticated product. The manifold advantages of outsourcing web development make it a compelling choice for those considering the launch of a new website or application.
Numerous adept outsourcing development providers are at your disposal, each presenting its unique set of pros and cons. Among the prevalent offerings are web development, eCommerce solutions, tailored software creation, and mobile app development.
Website Development Services
In the expansive realm of outsourcing, website development services stand out as the most frequently sought-after. Businesses, big and small, turn to these website development services when they're looking to craft a website or web application from the ground up based on available platforms such as Magento, Shopify, BigCommerce, etc.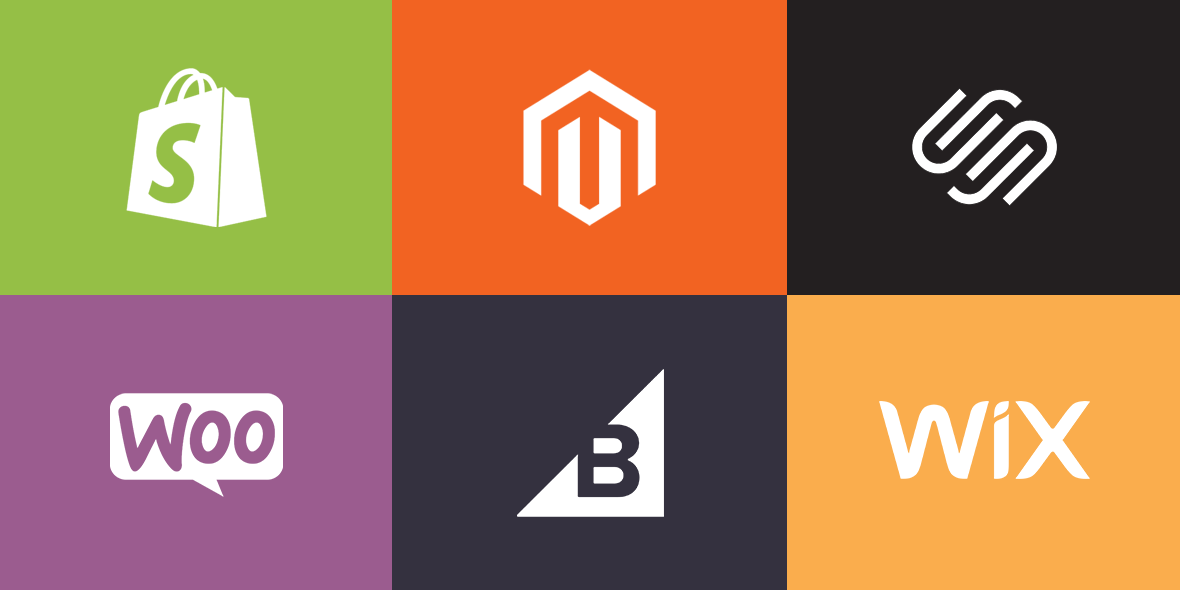 Entrusting this task to specialized providers ensures that they can tap into a wealth of skills and resources that might not be readily available in-house.
One of the standout advantages of leveraging web development services is the control it offers. Even as you hand over the reins of the development to experts, you're not completely stepping away. You retain a pivotal role in the decision-making process, guiding the project's direction to ensure it aligns seamlessly with your vision. This collaborative approach ensures that the final product resonates with the brand's identity and meets its objectives.
eCommerce Development Services
eCommerce development services equip businesses with the essential expertise and skills needed to establish and oversee a website or web application tailored for online sales of products or services.
These specialized services go beyond mere website creation; they ensure that businesses can seamlessly offer their products or services online. The core of this development process is understanding the buyer's journey and then crafting an experience that facilitates and even accelerates that journey.
One of the standout advantages of eCommerce development services is the creation of user-centric interfaces. By prioritizing the user experience, these services ensure that the online storefront is not only visually appealing but also intuitive and easy to navigate. Such interfaces reduce friction for potential customers, making the purchasing process smoother and leading to increased sales.
Custom Software Development Services
Custom software development is a tailored approach to software creation, focusing on designing, developing, deploying, and maintaining applications that meet specific requirements. Unlike commercial off-the-shelf software, which offers a broad range of features for a wide audience, custom software hones in on precise needs.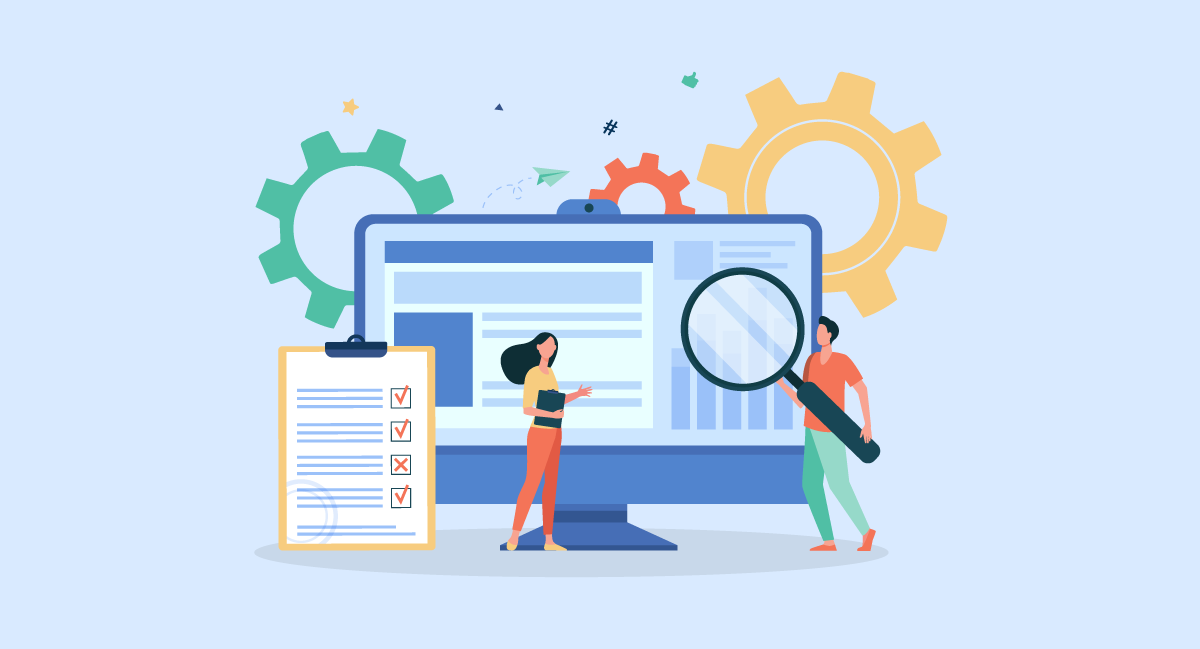 This can encompass a variety of specialized applications, from Enterprise Resources Planning (ERP) and Customer Relationship Management (CRM) tools to process automation systems, automated invoicing platforms, web portals, and tracking software. The primary allure of custom software development is its ability to provide businesses with solutions that fit their unique operational needs, enhancing efficiency and productivity.
Web-app Development Services
Web app development is a comprehensive process encompassing the design, development, and deployment of web-based software. Unlike traditional software that requires installation on a device, web apps run through browsers, making them versatile and accessible from virtually any device with an internet connection.
Web apps serve as powerful, efficient, and user-friendly tools. Their flexibility means they can cater to either internal business operations or address the needs of external clients. By harnessing the potential of web apps, businesses can pave the way for rapid user base expansion, tap into fresh digital avenues, and witness a surge in conversion rates.
10 Reasons for Outsourcing Web Development
Outsourcing web development is a great solution if you want to build a web application but don't want to hire your own team. You should outsource web development projects since it not only gives you access to experienced developers but is also beneficial and profitable to your business due to the low costs involved.
No matter if you are a startup or a large company, the advantages of outsourcing remain the same. Here you have 10 reasons you can win by outsourcing your app or web development.
Cost Saving
The attractiveness of outsourcing consists of no location dependence; it saves the cost of renting an office, and equipment, and adaptation is relatively low.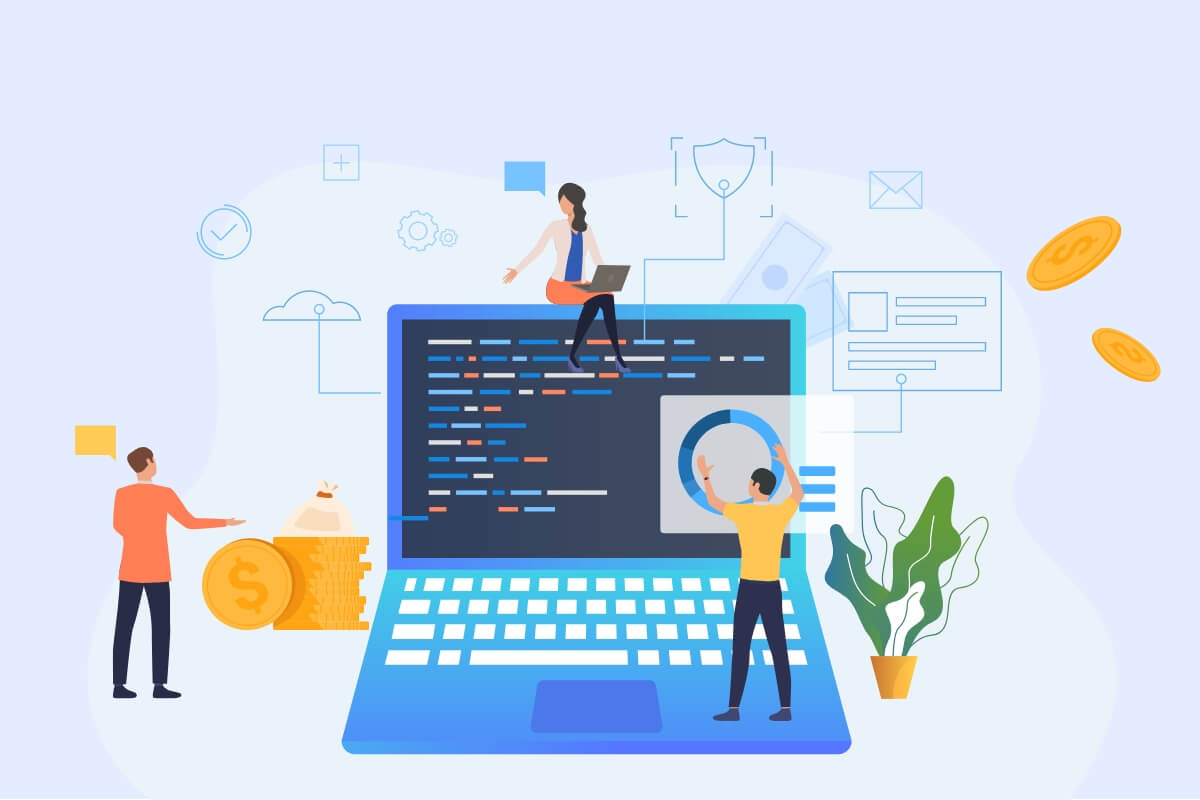 Surely, up to 20% of the total development cost can be saved by working with an outsourced web design team. Because labor costs vary by country and region, it is always financially appealing in both nearshoring and offshoring to outsource web development. For example, Merixstudio – a Polish development firm has the lowest labor costs in the entire EU, which is great news for many business owners there.
When hiring in-house web designers or developers, you must consider both acquisition and retaining costs. Because they can leave whenever they want, and you will have to restart the process. While outsourcing web design teams, we only have to provide the necessary resources, but we'll get the most cutting-edge and awesome-looking digital products. As a result, businesses should outsource web development as a strategic idea for businesses.
Focus on What You Do Best
Outsourcing your web development to a team of experienced developers will help you focus on other core business processes. This way allows you to concentrate on other important business tasks.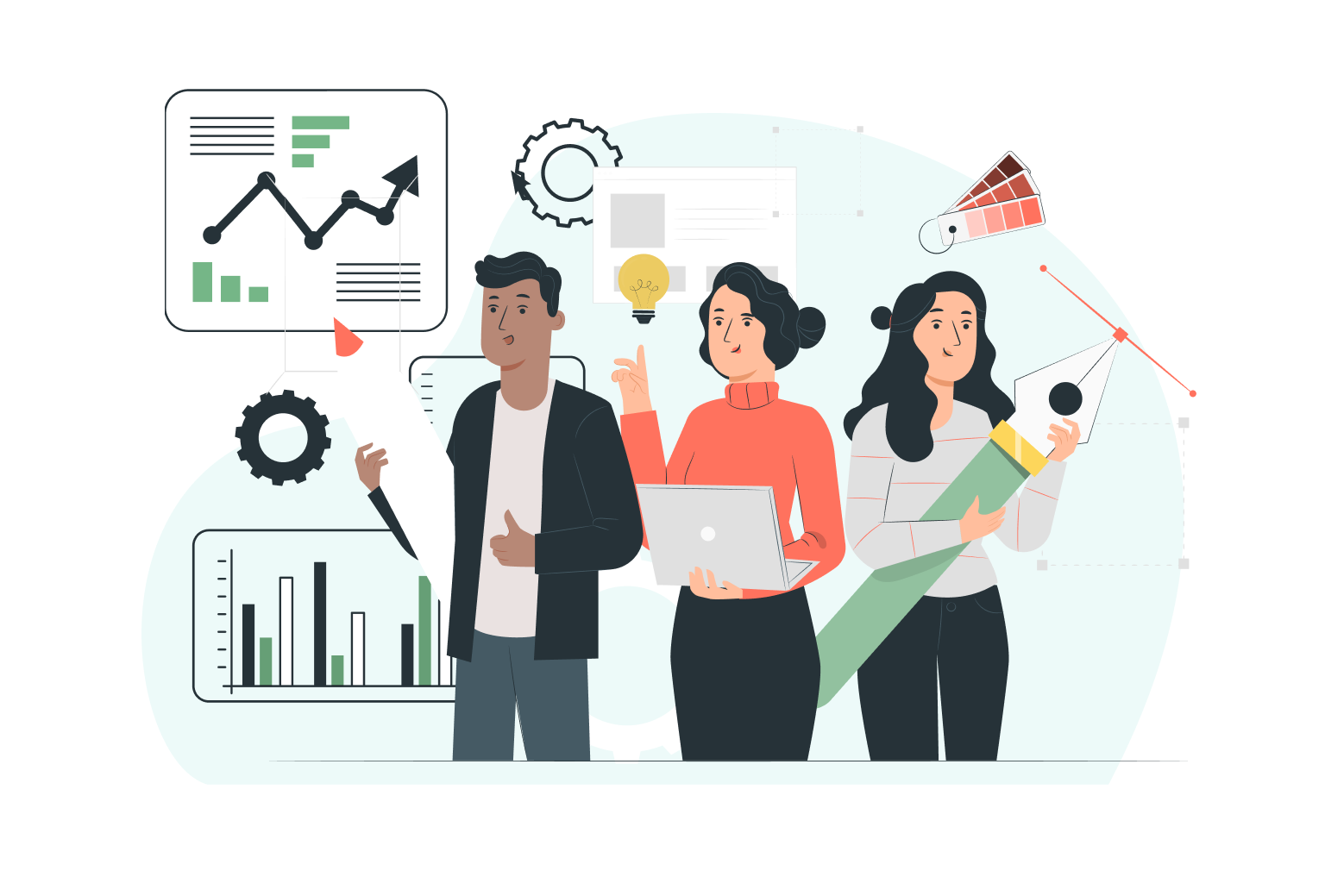 Recruiting, hiring, and assigning work to your in-house team can take a lot of time. Your company can gain value from outsourcing all of your development work to a reputable firm. Also, You can devote your time to other important tasks such as customer service, sales and marketing, and business expansion strategies.
Access to Top Worldwide Talents
The most significant opposition to outsource web development is the costs don't go with the quality. Using specialized teams for web development allows you to spend less but get the same or better quality.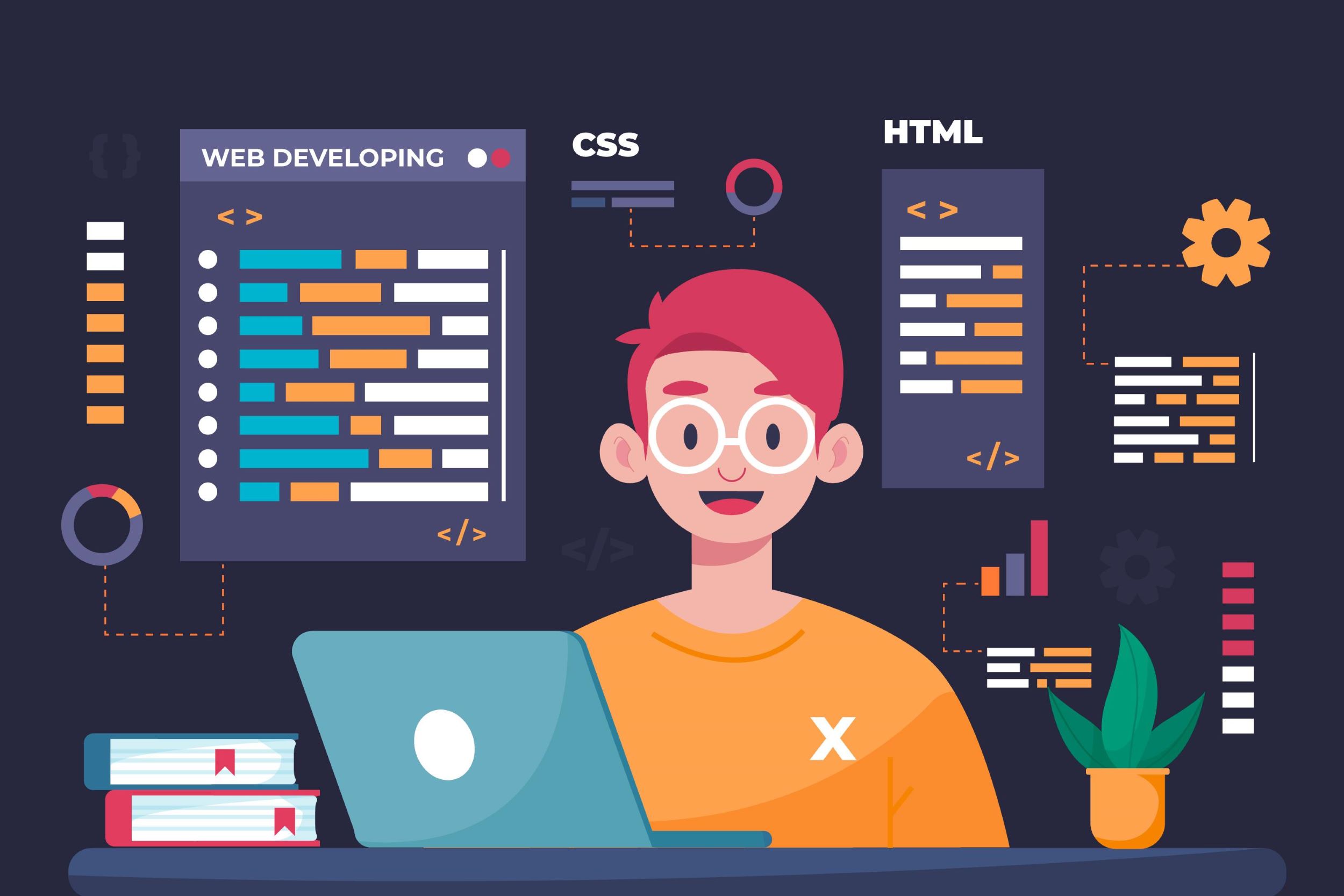 Let's have a look at some rankings. While Europe has the best software developers in the world, Vietnam is always near the top of the list in Asia. However, Vietnam's employee costs are consistently lower than those in India and China. Vietnam is still a great place to find talented web designers and developers at a reasonable price.
Time-saving
Hiring an in-house web development team can be expensive and time-consuming. This includes time for recruitment, training, adapting, and evaluating quality. Wasting time means wasting money and, in some cases, causing stress. Time is money, especially when you're running a start-up. There are millions of things you and your employees can do to increase profits, therefore, be delegated, shorten your everyday to-do list, and pay attention to the bigger goals.
No Need to Worry about Employees' Personal Developments
Indeed, when employing in-house web developers, it is important to pay attention to both their professional and personal growth. That means you and your HR team may have to spend hours reviewing and assessing every resume before conducting interviews.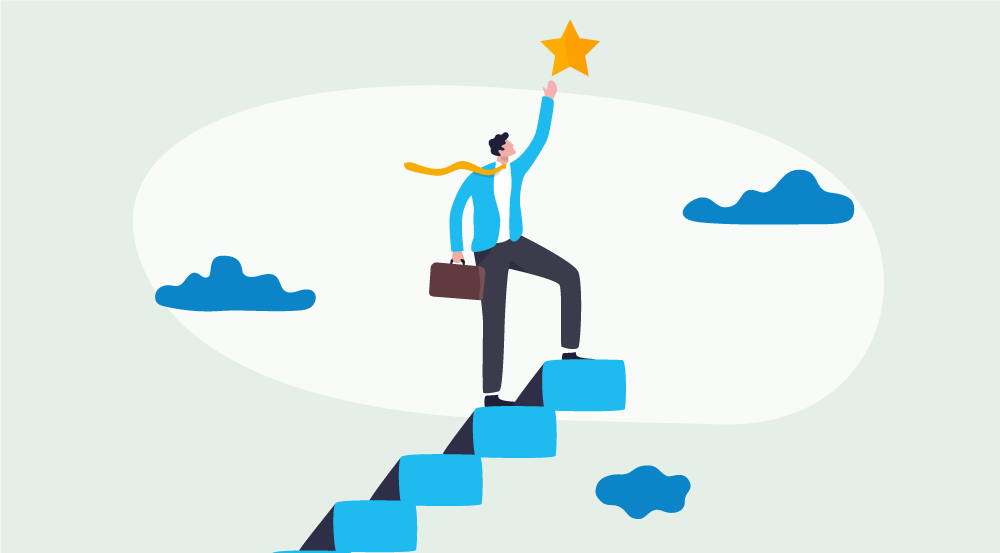 Instead of answering a hundred questions before you can make a choice, all you have to do when you outsource web development teams is to engage with the managers and put out your needs and requirements. You will have to evaluate the final result. The other things, such as employees' backgrounds and qualities, are their jobs. 
Handle Risks Efficiently
Outsourcing offers you more control over the project and website development process because of the constant monitoring and tracking of activities. Choosing an expert web development company will keep you informed at all times.
Additionally, hiring a remote team involves experienced project managers who have immense experience in developing web development projects. This handles the risk of your web development project going wrong anywhere.
Easy to Control the Quality
There is always a contract with a bunch of requirements and conditions between business and outsourcing partners. How is it beneficial for businesses? Yes, it's helpful and the most pungent card you hold in your hand. The contract contains all the commitments between you and your outsourcing partner. Both sides have to follow the outsourcing process strictly.
Therefore, you have all the rights to check on the quality and cancel the contracts if the outsourcing side breaks their agreements. It's much easier than having an in-house team to do the jobs as you need to bear all the losses if they fail and then start again. Sometimes, that problem also relates to HR's expense of firing someone and hiring a new one.
All in Hands
Opposite to hiring an in-house web development team, when nobody can have enough experience and expertise to control the quality, the outsourcing firm has it all. This includes the involvement of QAs who always have watchful eyes on the projects, the PMs who keep track of the programmers, and the UX designers who are in charge of improving the accessibility, usability,  and customer pleasure.
Therefore, when you outsource a web development team, you can have all you need in one place without wasting time and money.
Plenty of Advanced Technology Choices
Hiring a full-stack outsourcing web design house somehow gives you access to all their technologies. You can also take advantage of the whole development team's experience and knowledge at a considerable price. Let's see how many kinds of positions you can have in your hands: marketers, UX designers, QAs, PMs,… Therefore, outsourcing web development enables businesses to leverage a global knowledge base.
Liability
When you employ an in-house team of web developers, all risks or disasters related to the project will fall on your shoulders as the team leader. As a result, you may have wasted a lot of money and time that you could have used to build your firm.
Signing a contract with an IT firm includes a legally enforceable instrument that makes it their obligation to manage every risk. Any situation going wrong would be fixed from their end since they have a lot more to lose. They would solve every problem and make sure that no problem remained unsolved.
Challenges of Outsourcing Web Development Projects
In spite of all the advantages outsourcing provides, it has some challenges that every company should consider before moving forward with a vendor. The most important are supplier organizational issues, project management issues, and geographical/cultural concerns.
Lack of communication
When companies and outsourcing partners don't have sufficient communication tools, it can lead to conflicts and take a long time to solve or renew. Besides being a time issue, this has a direct impact on a company.
As a result of the constant changes in the outsourcing process, organizations may miss out on numerous potential possibilities. Make sure there are no competing priorities, delegation, or scope creep. Make sure you have clear rules and a detailed contract.
Inadequate Planning
If businesses outsource web development, they may run into problems with poor planning. There's no way to just jump in and do whatever feels appropriate at the time. To minimize misunderstanding, have everything planned out in advance, from the technology choices to the number of developers in your team.
Improper Project Management
The next challenge that many companies face when they outsource web development is project management. In many cases, you are expected to manage the complete team, but in others, you might obtain managed teams. It is critical that you pay close attention to project management.
Geopolitical and Cultural Differences
When choosing an outsourcing web design house, it's essential to check its location. If it is too far from your country or has a very significant time difference, it can create many obstacles in managing and communicating with the provider's team. That doesn't count in some areas with unstable legal situations in the country, which can appear with a threat of war or terrorism or any other natural disaster like a tsunami.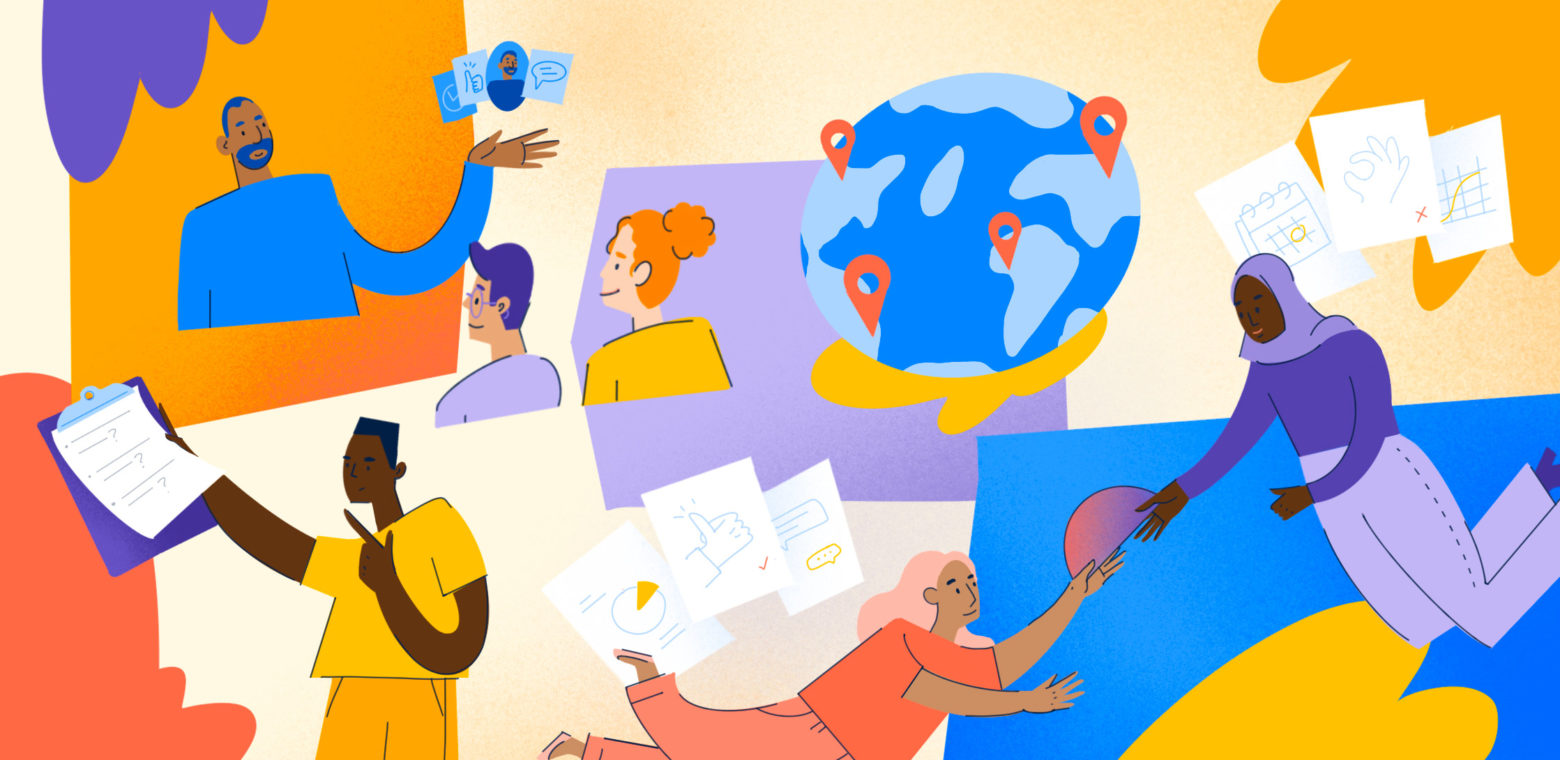 Additionally, the cultural differences as well as language barriers between the two sides can lead to the inability to understand each other and might result in failed cooperation. 
When Should You Outsource Web Development?
The decision to outsource web development varies across businesses and hinges largely on their internal expertise and familiarity with web development.
For smaller businesses with limited web development knowledge, outsourcing often emerges as a sensible choice. Conversely, large corporations with substantial web development know-how and the capacity to oversee their projects might find little value in outsourcing.
Several considerations come into play when weighing the option of outsourcing web development endeavors. Key among these is your team's proficiency in web development, the allocated budget, and the desired project completion timeline.
A few guidelines can aid in this decision-making:
Firstly, assess your internal capabilities. If web development isn't your forte, it might be beneficial to delegate tasks to a seasoned external team. If you have adept web developers in-house but lack certain specialized skills, outsourcing those specific tasks can be the solution.
Next, evaluate the financial implications of outsourcing. Multiple elements can sway this, including the chosen team's expertise, project duration, and the software tools needed.
Lastly, ensure open channels of communication with your chosen outsourcing partner. It's vital they grasp the project's scope, deadlines, and any unique stipulations. Managed efficiently, outsourcing can prove to be both a time-saving and cost-effective strategy, so it's certainly worth contemplating.
Outsource Web Development with Magenest
As a Magento Partner for over five years, Magenest has worked with agencies, merchants, and other Magento Partners to maintain high-quality and robust Magento systems Furthermore, outsourcing your Magento job to a qualified partner will be more efficient and cost-effective.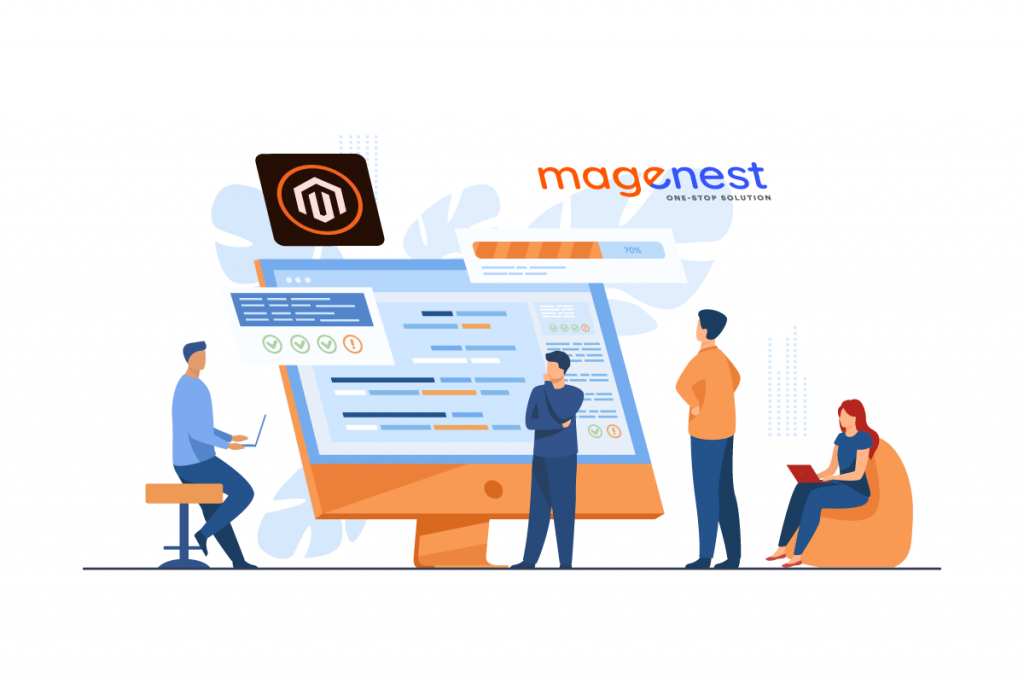 With the most qualified web designers and developers, we have a commitment to supply you with the best quality services. In addition, all of our technologies and IT solutions are up to date and ready to face any problem. At Magenest, you'll spend less, but you won't have to worry about the quality when you outsource web development. Years of experience have allowed us to become specialists in our industry.
As a result, the lack of expertise among newly hired developers is no longer an issue. We deeply know what's sexy in the tech world right now and are willing to use digital solutions to bring success to your business.
In order to maintain the highest level of quality, we do not make any promises about compensating. That is how we show our passion and professionalism. If you're hesitating about anything, visit our website today to get things clear. Moreover, We use a range of in-person/online meetings, conversations, and written questionnaires to ensure we get absolutely everything we need to proceed.
In conclusion
Outsourcing web development is a great option for companies of all sizes looking to cut development costs, concentrate on core business activities, and lack in-house resources but still have several challenges to consider before starting to develop your website. We hope our article was very beneficial in terms of outsourcing web development. 
If you want to outsource web development projects or if you have any questions regarding this topic, contact us for a free consultation.