Client relationship manager definition
Client relations management is a concept that refers to a company's interactions with clients, and their approach to building a positive working relationship. Good system significantly helps to generate ongoing business, client retention, and brand reputation.
A client relationship manager works as a liaison with a company's clients and customers, developing relationships, providing guidance and advice, and ensuring all of the customer's demands are being met. The client relations manager may serve the client's account, make recommendations for service plans, track metrics and analytics or otherwise work as an intermediary between the customer and the company.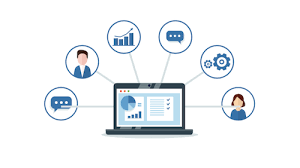 The role of the client relationship manager varies based on what the industry is. For instance, a client relationship manager for a marketing agency might present a promotion strategy, outline the approach and act as the go-between, providing options for branding, advertising, and helping refine services to meet the client's demands. In short, a client relations manager helps ensure every client is happy with the relationship they have with his company and takes action to improve relations and troubleshoot issues if problems arise.
Client relationship management system
Client relations management is a technology for managing all your company's relationships and interactions with customers and potential customers. Improving business relationships is the goal of client relations management. A client relationship management system helps companies stay connected to clients, streamline processes, and improve profitability.
When people talk about client relations management, they are usually referring to a client relationship management system, a tool that helps contact management, sales management, productivity, and even more.
A client relations management system helps your brand focus on the organization's relationships with individual people — including customers, service users, colleagues, or suppliers — throughout your lifecycle with them, including attracting potential customers, finding new customers, winning their business, and providing support and additional services throughout the relationship.
A client relations management system helps everyone — from sales, customer service, business development, recruiting, marketing, or any other part of the business — a better way to manage the internal tasks, external interactions, and relationships that drive success. A client relations management tool helps you store customer and prospect contact information, identify sales opportunities, record service issues, and manage marketing campaigns, all in one central location — and make detailed information about every customer interaction available to anyone at your company who might need it.
With visibility and easy access to a huge amount of data, it's easier to collaborate and increase stability and productivity. Everyone in your company can see how customers have been communicated with, what they've bought, when their last purchase, what they paid, and so much more. Client relation management systems can help companies of all sizes drive business growth.
>> Read more: Biggest companies using CRM system: Do they succeed?
Client relationship management skills
Customer relationship skills are the most crucial part for every manager, no matter what the business size they worked at.
Below, you will see a list of basic relationship management skills summed up by us.
Communication skills
These are a must for every business level.
We are now living in the most communication era ever on Earth. We are surrounded by communication tools and channels (the internet, mobile phones, Facebook, Instagram, Twitter, direct contacts…) everywhere.
Examples of good communication skills are listening skills, verbal and non-verbal communication skills, body language, gestures, and so on.
Marketing and sales skills
To be honest, marketing and sales skills are among the most important abilities in the relationship management skills list too.
Good marketing skills and tools will allow you to research and segment the customers, to find out and understand the demands and desires of potential customers.
Being patient with a friendly attitude
Being patient is another important communication and relationship management skill that every person needs to have not only in business but in personal life too.
Who wants to communicate, interact, or to build relationships with angry and annoying people? Nobody. Being patient with a friendly attitude shows that you look up to them, care about them, and appreciate their opinion.
All of us want someone to care for and to understand. This definitely makes us feel good about a cozy situation. Remember to show your partners that you can be such a kind of person.
Be confident and build a trust
In fact, every good relationship is built on trust. You have to be confident and to prove that people can rely on you.
There are many tips that answer the question of how to be confident, such as positive thinking, get plenty of rest and exercise, breathe, focus on the future, throw away the bad thoughts, start believing in yourself.
Accomplish your relationship goals
Think about what you want to get with different kinds of business relationships and remember to set goals and make plans. Your goals will show you the direction in the relationships and will motivate you a lot.
Client relationship management software
Client relations management software can assist by synchronizing customer communications among business units. It works as a system of record for contacts and accounts throughout the customer lifecycle. With client relationship management tools companies can track, automate, analyze, and optimize all customer interactions and even their behaviors. At its core, client relations management is a database of contact information and interaction history for each individual contact.
Multiple departments may be using the client relationship tool within one organization. These include sales, marketing, customer success or service, and potentially other teams too.
Client relationship management software for small business
Running a successful small business is like having thousands of customers and friends you need to keep track of somehow. In the digital era, don't rely on handwritten client notes that you can't even read. Instead, check out some of the best client relationship management software that'll help you stay on top of your client list and stand out from other competitors in the industry.
>> Read more: Compare CRM software: Prices, Features, Systems and Solutions
Top 7 client relationship management software for small business, we want to recommend to you:
Salesforce Sales Cloud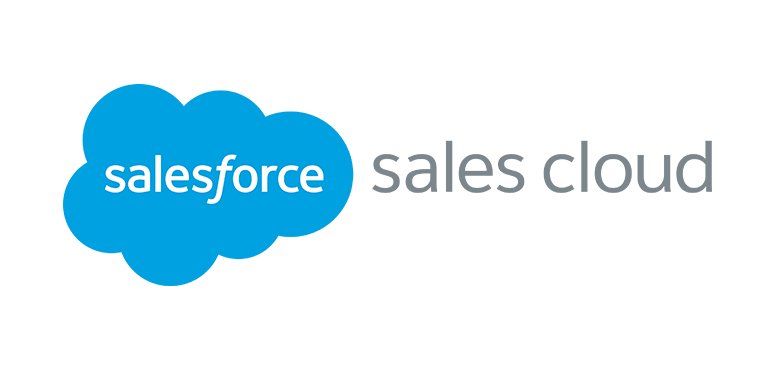 Salesforce Sales Cloud is a client relations management tool offered by Salesforce. The client relations management tool covers the entire purchase journey and includes features such as account and contact management, opportunity management, lead management, intuitive workflows, file sharing, and sales forecasting.
Users can manage their sales activities on the go through a mobile client relations management app.
Drip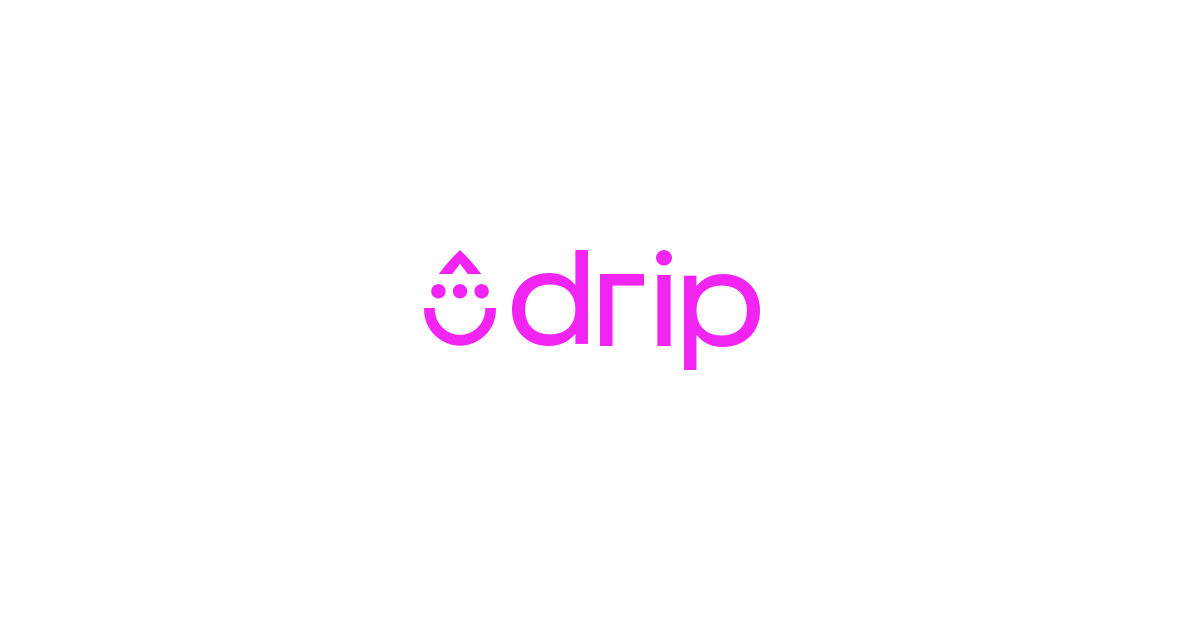 Drip is the leading eCommerce client relations management software, but definitely, it's not just for eCommerce. It's powerful, has a beautiful interface, and most importantly it is very easy to use for any business.
This client relations management software makes it easy to build automation workflows and email campaigns. You can even build your email with a visual builder or text builder.
Drip also offers list segmentation, conversion tracking, content customization, purchase intent marketing, and so on. With tags, events, and custom fields you can learn and track everything you need about your customers' stories.
Pricing: You can try a $49/month package for up to 2500 active contacts, unlimited email sends, and 24/7 chat & email support. And good news, you now can try Drip for free in 14 days.
Sendinblue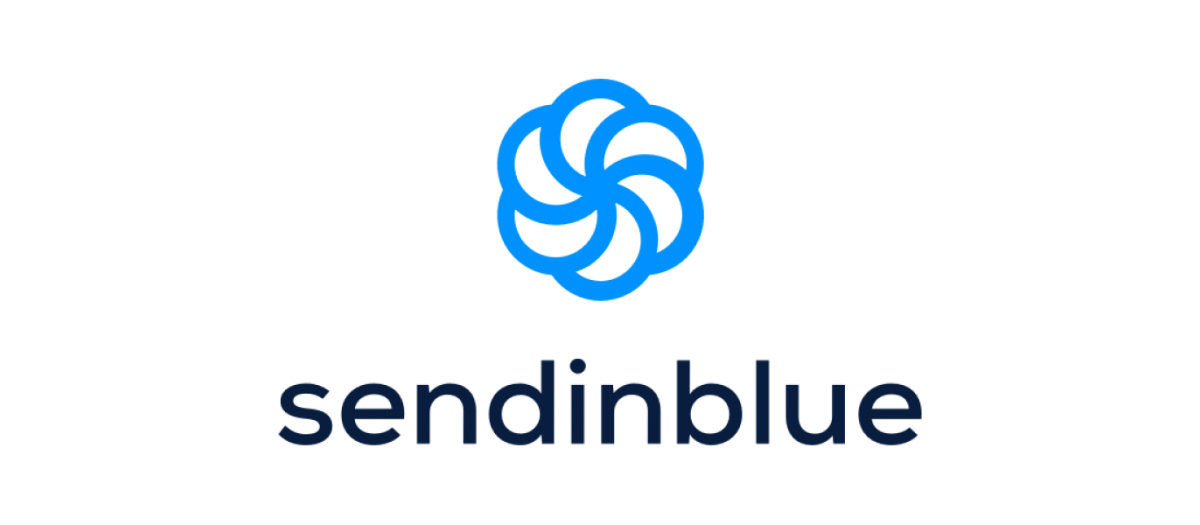 At the moment, Sendinblue is a powerful email marketing service incorporating all the features you need to serve as a complete client relations management tool, too.
Sendinblue is a great option for any size business, especially small business because you can get started for free and then upgrade as your business grows. They offer reliable email delivery, email marketing, automation, transactional emails for eCommerce, smart segmentation, and more.
Unlike many other client relations management software, they also have SMS marketing and chat. SMS marketing is often forgotten, but it is proven that this is a powerful tactic that can instantly boost sales and engagement. Their live chat solution allows you to stay connected with customers and leads in real-time.
Pricing: Sendinblue offers 4 options for you: Free (0 USD), Lite ($25 per month), Premium ($65 per month), and customized Enterprise.
HubSpot

HubSpot is hands down the best client relations management software for small businesses looking for a cost-effective client relations management solution when they're getting started.
HubSpot is easy to use and offers a wide range of client relations management tools to manage the customer journey. It even offers forever free plans with limited features for their client relations management, Marketing, Sales, and Service Hubs.
The client relations management has an attractive interface, letting you see your entire sales pipeline right on your dashboard. If you want more data, you can even view all contact and sales activity, detailed reports, and performance on a user or team basis.
One more special thing, HubSpot has a mobile app for both iPhone and Android, email templates, real-time notifications, email tracking, scheduling, phone calls, and more.
Pricing: The core client relations management software is free, but for more powerful features you can upgrade to a paid plan for Marketing, Sales, or Service hubs (starting at $50/month). Also, you can update to the Growth Suite starting at $113/month for a single user.
Constant Contact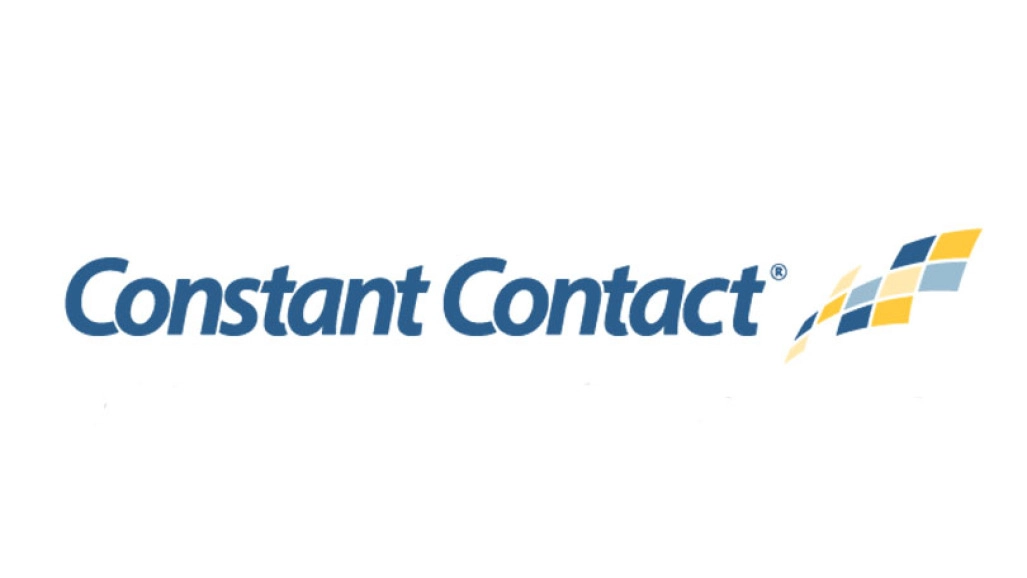 Constant Contact is a powerful, popular email marketing service, but you can also use it as a client relations management tool. It's a great choice for small businesses, with a simple and easy-to-use dashboard, marketing automation, reporting, sales funnels, and a useful drag and drop tool for creating emails.
You can also manage contacts, store customer information, and add 3rd-party integrations (including eCommerce integrations) from Constant Contact's huge marketplace.
Pricing: Plans start at $20/month, but you'll definitely want to go for Email Plus (starting at $45) to get all the features that will make this a good client relations management software option.
Zoho

Zoho is a cloud-based suite, client relations management software built to give you all you need to easily run your business, especially small brands. When choosing Zoho, you'll get a powerful set of marketing and sales features with SaaS apps and online productivity tools.
This client relations management software helps small businesses organize contacts, market their brand, manage sales, provide customers support and so much more.
You can use Zoho client relations management system to integrate with the other marketing tools you already use, capture leads through social media, segment visitors, and offer support using built-in live chat.
Pricing: Zoho offers a free plan for up to 3 users, but the really good features are in the paid plans starting at $12/month per user.
Pricing: Beginners can opt for the Salesforce Essential plan at $25/user/month. Users can avail add-ons at an additional subscription fee.
Mailchimp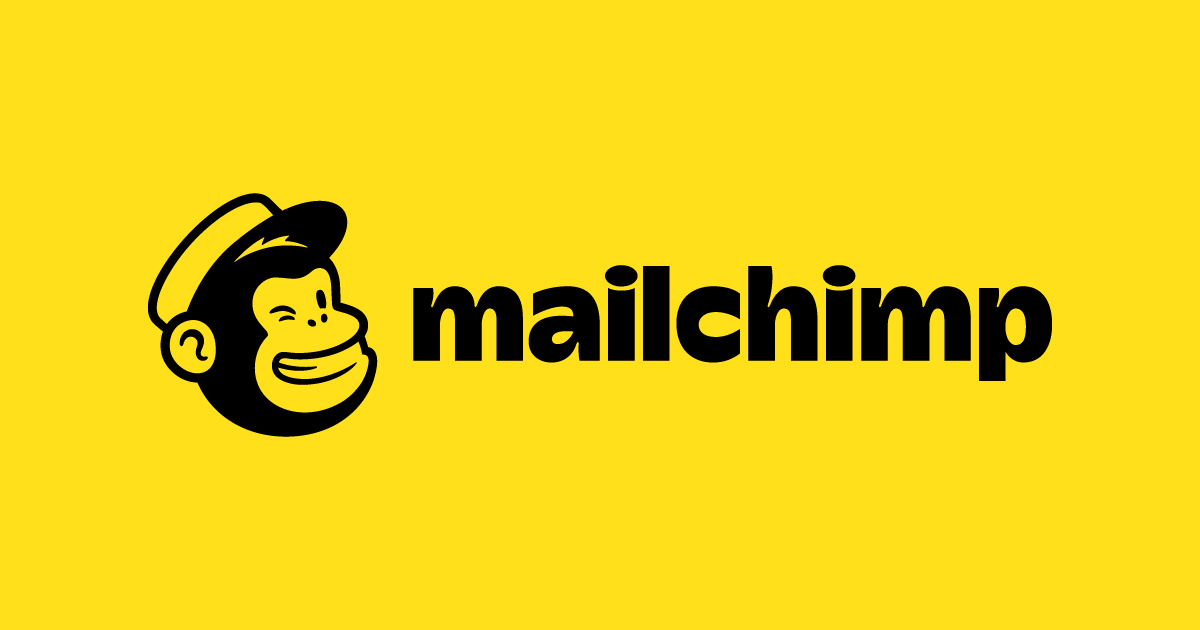 Mailchimp is primarily a MAP that also offers specific client relations management capabilities. Mailchimp is a perfect choice for freelancers, startups, and SMBs because it provides the ideal blend of features that are useful for not only sales but also marketing departments.
Nowadays, Mailchimp is widely used among startups and SMBs because of its capability to integrate with other enterprise client relations management software such as Salesforce.
Price: Mailchimp offers a free plan for a list size up to 2000 contacts with bare essential client relations management features and paid plans starting $9.99/month.
Final words
Understanding what client relations management is and how a business can benefit from a client relations management tools will make your work so much easier. Now, do not hesitate, just choose a suitable client relations management software for your business, and remember to 7 options we have mentioned above. If you have any questions, just comment below, we will reply as soon as possible.