Order fulfillment is an important part of a business. We all want this process to be effective. But how to do it? What should we pay attention to? What can help businesses to assess their order fulfillment activities? The answer is to define several kinds of order fulfillment KPI and run your business on that basis.
What is order fulfillment KPI?
Almost all managers are now familiar with the term KPI. KPI is short for Key Performance Indicators, which is the combination of critical (key) indicators of progress toward an intended result. In management practice, KPIs are a kind of metrics with which the various results of the activities of an organization, divisions and employees are assessed. In other words, this shows the dependence of the result of work (output) on the methods and conditions for performing this work, the quality and quantity of resources (process) used. This allows us to directly or indirectly assess how much we have achieved a particular goal.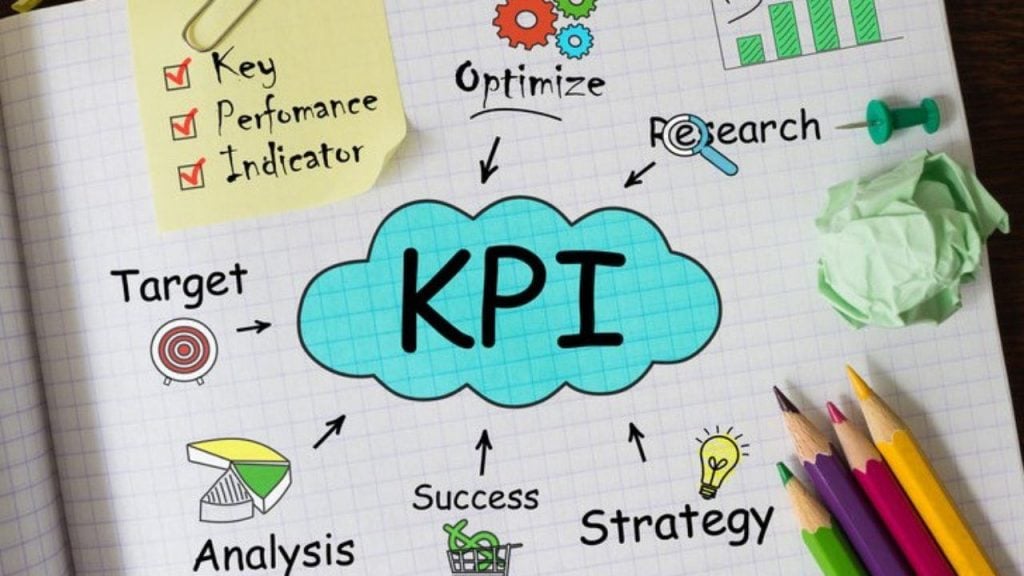 What makes an order fulfillment KPI effective?
The effective activity contributes to stable work, improving the quality of services, and attracting new customers. Therefore, businesses should try their best to boost the performance of the order fulfillment process. But how to do it? Where to start?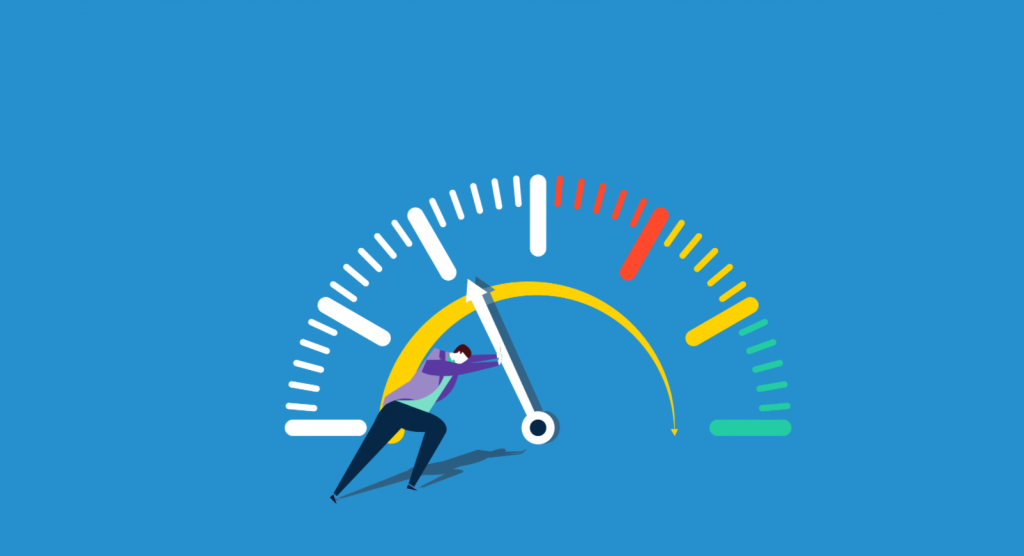 You should break it down into steps and look closely at how it works, and then you may find something to improve in your order fulfillment process. But if you don't want to or simply don't have time for the analysis, you can find some factors that affect your order fulfillment process right here.
There are criteria that will help you evaluate your performance. There has been some research on the efficiency of logistics processes to optimize them. From the study, they found out some factors that would contribute to the effectiveness of the order fulfillment process. It is necessary to reduce the delivery time of goods, minimize transportation costs, reduce costs, increase the profitability and attractiveness of the business. But there is a problem with the analysis because you need to evaluate a lot of parameters of the organization. It is not easy to deduce all the indicators, forming the big picture. So, we have narrowed down and listed several must-have order fulfillment KPIs that businesses should consider below.
>> Read more: What is order fulfillment in e-commerce? Its effects on SMBs
Top 15 order fulfillment KPIs
There are 15 major order fulfillment KPIs that drive the process evaluation. They are divided into 4 groups, based on the activities of the enterprise: customers metrics, inbound metrics, outbound metrics and financial metrics.
Customer metrics to define Order fulfillment KPI
In the digital age, customers are expecting more and more from suppliers. They expect orders to be processed in hours or even minutes. To satisfy customers, businesses should measure some key metrics and optimize them.
On-time delivery
This metric is the percentage of orders shipped on time. On-time delivery is the key factor in client satisfaction, whether the delivery date is set by the seller or the buyer. On-time delivery helps businesses meet customer expectations, which may lead to customer loyalty later.
The on-time delivery metric is calculated by the Number of Orders Shipped on Time divided by the Number of Orders Shipped.
Total Order Cycle Time
Total order cycle time is the average processing time from the point a customer places their order to the point it is shipped. The customers rarely care about the processes of the order, they only want their goods to be delivered as soon as possible and in mint condition. Therefore, no matter how many steps there are in the process, the total order cycle time must be kept lowest as possible. Reducing order cycle time improves the customer experience while expanding profits by:
Optimizing omnichannel fulfillment through pairing regularly scheduled retail shipments with customer pickup orders.
Allowing for later order cutoff times.
Decreasing the amount of inventory on hand, which helps with asset to cash conversion.
Total order cycle time = Sum of (Time Order Received by Customer – Time Order Placed)/Total Number of Orders Shipped.
Moreover, eCommerce businesses should also consider Internal Order Cycle Time – The average time it takes for a customer order to be processed from the moment it is released into the warehouse to the time it is sent by the supplier.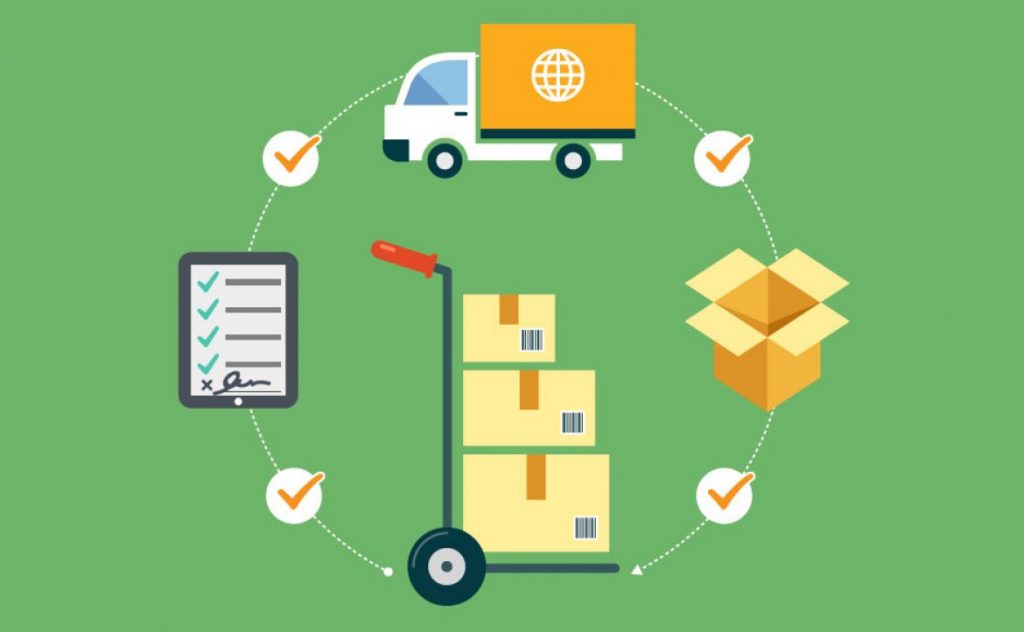 Inbound Metrics
Product entry into the warehouse is an often neglected aspect of most operations' success. The time it takes to receive, reconcile, and make items accessible to the fulfillment operation, in particular.
Cycle time and the speed with which purchase orders or advanced ship notices for items arriving at the port are turned are critical factors in supply chain efficiency. These measurements are frequently undervalued or ignored. Profit is closely related to concentrating on obtaining items and making them available to clients.
Completed order
An order is considered completed if all operations were completed in a timely manner in accordance with the terms of service, the client received the entire volume of goods, there are no delays on the way, and the documentation is correctly drawn up. The indicator is called order fulfillment rate, which is the number of orders completed divided by the total number of orders received. For example, if a company receives 120 orders in a month, it must have 100 completed ones.
Order fulfillment time
The indicator is quite important for the eCommerce and transport companies and directly affects the client's feedback. It is determined at the levels of carriage, consignment note, agreed conditions. For example, for one, timeliness is considered the arrival of transport in a day, for the second – from two days to a week.
Timeliness of the transfer of documents
For B2B businesses, most of the clients need correctly completed documents to submit financial statements. The speed of transfer of finished papers allows you to evaluate the work of the company.
Here are some other inbound metrics in order fulfillment KPI you need to know
| | |
| --- | --- |
| Dock-to-Stock Cycle Time | It is the amount of time it takes to put goods away. This period begins when items enter the warehouse and ends when inventory is stored away and ready for sales. |
| Inbound Orders Received | Inbound orders processed per person in an hour at receiving. |
| Lines Received and Putaway | Inbound lines processed per person in an hour at receiving. |
Order fulfillment KPI – Outbound metrics
In the outbound process, it's critical to consider not just the speed with which operators handle orders, but also their completeness.
Individual performance in the warehouse by function can have a significant influence on the total number of work hours necessary to handle a certain number of orders or lines. We may discover opportunities for improvement by looking at particular rates in order fulfillment, where the majority of those hours are spent on a variety of tasks. Below are several outbound metrics in order fulfillment KPI
| | |
| --- | --- |
| Fill Rate – Orders | A ratio of orders filled completely to the total number of orders filled. |
| Fill Rate – Line Items | A percentage of 100% filled order lines to the total number of order lines. |
| Orders Picked per Hour | This metric helps measure order fulfillment and shipping productivity in lines per person in an hour. |
| Lines Picked and Shipped per Hour | The productivity of picking and shipping in lines/person/hour |
Order fulfillment KPI – Financial metrics
The average cost of a transported unit
The profitability of any activity is measured in money, and for order fulfillment, it is measured in cost reduction. The cost per unit of goods consists of the cost of loading and unloading, payment of duties, fees, taxes, storage in transit. Businesses should lower the average cost of a transported unit as much as possible. The best way to optimize is to break it down into stages, then determine how many percent of the costs each takes away. Find out the factors that increase costs and make efforts to decrease them.
Cost-to-sales ratio
This order fulfillment KPI demonstrates the financial benefit of an activity. The calculation is simple: the cost of transportation is divided by sales, converted into a percentage. You can evaluate changes over time when both variables are constantly changing. Businesses should keep this indicator as low as possible, which means lower costs bring about higher sales.
Disposal level
This indicator shows the actual volume and weight of the transported cargo to the selected vehicle. This KPI is calculated as a percentage of the download. Let's say that 22 cargos were loaded into a truck with 30 cubic meters. Or another example, the carrying capacity of the car is 10 tons, and it was loaded 6, which means that it is impossible to achieve complete utilization. Businesses should also consider oversized loads or the goods will be too heavy. For example, bags of cement, which can take up only the floor of the container, but weigh several tons.
Final words
As order fulfillment evaluation is crucial and beneficial to business activities, businesses should set up their own order fulfillment KPI as soon as possible. But keep in mind that the KPIs should cover both service and finance aspects. With the 6 order fulfillment KPIs above, we hope that you've had a comprehensive understanding of enhancing order fulfillment efficiency. If you have any questions, please leave a comment below!