In today's world, both the app usage tendency and the market share of mobile app eCommerce develop dramatically. Mobile is trending up among various shopping methods of users all over the world. However, businesses are still struggling, have not approached this new method, and have not made full use of this mobile channel to satisfy the customers and increase order conversion rates.
The good news is that we will not let you do it alone. We do not want to put you in a mess of hundreds of results on Google. Let's keep reading and Magenest will show you all the reasons why you must have a mobile app eCommerce.
Mobile apps ecommerce promote customer loyalty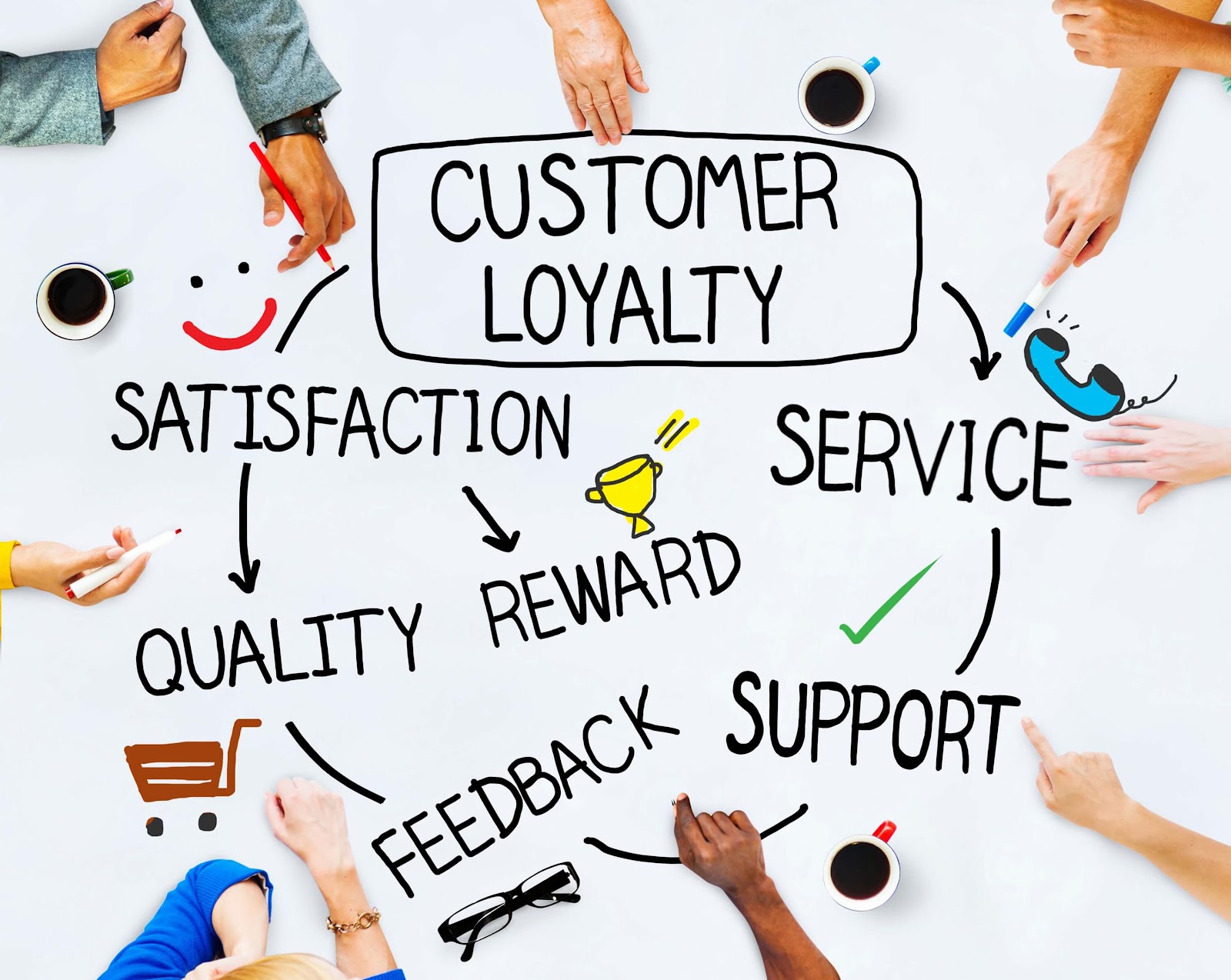 Everyone knows that a great way to encourage customers to spend more money is by managing a customer loyalty program. But not many of us know that the major benefit of mobile applications is that they are able to create brand loyalty. Having mobile apps eCommerce will raise the opportunities that your customers will take part in the customer loyalty program.
According to Adobe, there are 67% of online shoppers use their mobile devices to make purchases and prefer applications that are offered by their favorite companies and brands. Also, 82% of consumers are more likely to shop from sites that offer this type of program. In addition, in today's world, consumers usually spend 3 to 4 times more hours in apps than on mobile sites and access them intentionally. Thus, the connection between online stores and customers is strengthened by mobile solutions.
If you have an icon for your online store on consumers' phones, they tend to consider ordering from your store. The app will pop up in their heads when they want to buy something or make their next purchase because reminders are always there working on the subconscious level.
How to increase customer loyalty and client retention with a mobile app?
Let's go over ways you can use to boost consumer's loyalty:
Push notifications: Using push notifications to communicate with your customers. Notify them about sales, special offers, and especially the time when items they want are back in stock should be notified by the app. You should address your users by name to make notifications more friendly.
Personalization: The information which customers provide in the app is totally useful for you. You should let your users customize their experience in your store, for instance through relevant suggestions based on previous purchases and prioritized features.
Rewards system: A loyalty program is helpful in encouraging your customers to keep coming back. Receiving a free item or a sizable discount, bonuses on future purchases, or first access to a new collection could be used.
Exclusive content: Implement offers that are available only through your mobile application – for example, limited deals or special prices for app users. Special offers give your regular customers motivation to download your app and increase conversion rates.
Advanced support: The mobile app ecommerce which establishes solid communication 24/7 between your store and your customer will provide good customer support. Apps via live chat or chatbot should be used to solve customer's problems instead of having to switch to the desktop version.
Psychologically, the eCommerce mobile app encourages consumers to increase their average order value and their purchase frequency in order to reach the next spending tier. Maybe some of you have already had a loyalty program on your website. However, having the same promotion in a mobile app will be much more effective.
Increase conversion rates
Tracking conversion is one of the most important factors in benefiting your bottom line. We will show you the difference between mobile app conversions and mobile website conversions and you will know who is the winner.
When using mobile App Ecommerce, consumers view 286% compared to a mobile browser and add products to the cart at an 85% higher proportion. This means that consumers expose more to your brand and products through the app.
Especially, eCommerce app conversion proportions are 3 times higher than for mobile websites and 1.5 times higher than for desktop sites. Also, customers accessing your store through an app are likely to view more than four times as many products as they would in their mobile browsers.
These numbers are so amazing that they translate more money and more consumers come and buy your products, which will benefit your bottom line.
Raise average order value
Apart from boosting customer loyalty and increasing conversion rates, mobile app eCommerce raises average order value, which is 130% and 140% higher than on desktop sites and mobile sites respectively.
It's quite difficult to show what exactly encourages clients to spend more time and money in your store, but we will show you some deciding factors:
One-click ordering: One of the purposes of the app is that it helps to check out easier. It provides the customers with an option to finish a purchase with one button, which is most effective with returning users who are familiar with your store's process and won't hesitate to buy products from you.
Easy payment: The app helps your customer to choose the appropriate payment among various payment methods. If they use a credit card, do not make them enter the information for every purchase, you should let them add a card to speed up transactions. The most important thing is that you should add as many online payment systems to your app as possible such as PayPal, Google Wallet, and Apple Pay.
Decrease cart abandonment rates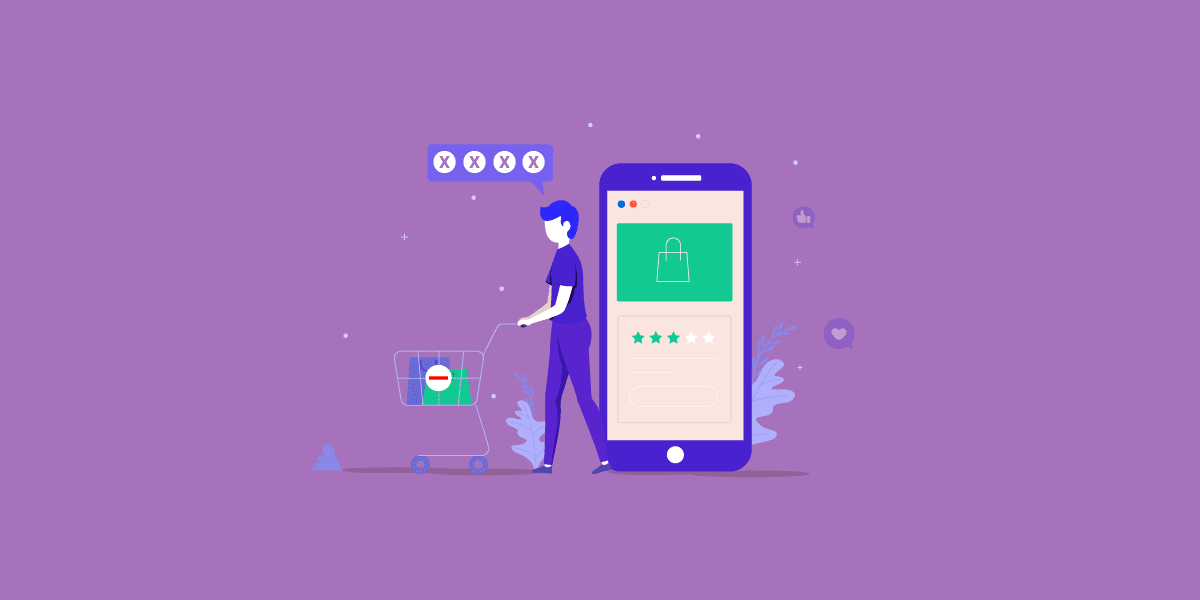 Shopping cart abandonment is a major issue for eCommerce businesses. According to Baymard, the average rate of incomplete purchases is 69.23%, while the customers usually just need one or two clicks away to finish the purchase. Moreover, 68% of users will leave your store after adding items to the cart on desktop sites. Also, mobile websites show the worst situation with 97% of shopping cart abandonment. How's about mobile app rates? It is only 20% of purchases are incomplete in apps. Therefore, you can decide for yourself what works best.
Some top reasons for shopping cart abandonment
Being forced to create an account.
Couldn't see or calculate the total cost.
Long and complicated checkout process.
Didn't trust sites with credit card information.
Website crashed or had errors.
Extra costs like shipping and taxes.
Apart from money, the most common reasons for cart abandonment are related to customer experience. There are many ways to improve this situation within your store, but mobile apps will definitely solve those problems.
As you can see, mobile apps have the lowest cart abandonment rate compared to mobile websites and desktop sites. There are many reasons why mobile apps can decrease cart abandonment rates. When customers buy something, all of their preferences will be saved in the settings of the app. Therefore when they want to buy something next time, they won't have to type their name, billing information, and their shipping address. Thus, the entire purchase process can be finished in just a couple of clicks.
Mobile apps allow customers to pay with alternative payment methods as well. If you integrate these methods into the checkout page, customers can buy products just by scanning their fingerprints.
Every additional step in the checkout process increases the probability of abandoning the cart. With a mobile app, you can reduce the number of steps, thus you'll keep abandonment proportions low.
Tips for getting the most success in mobile app eCommerce
Personalized content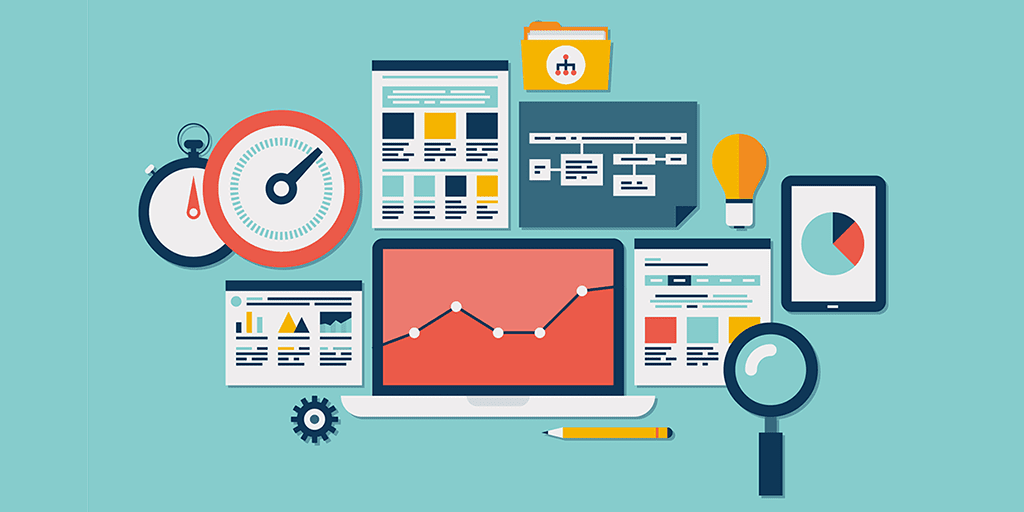 Personalization is a crucial component of eCommerce success, which has been noted that users love personalized content for an impressive experience. For instance, if a customer signs up to receive emails from your business, you will receive their information and you are able to segment the information into categories such as gender, age, or location. Then you can determine what they like and send appropriate emails to improve their experience.
Especially, a mobile app eCommerce is able to take personalization to a high level. Within an app, if a customer signs up in the app, you will receive their information and you are able to segment the information not only into basic categories such as only gender, age, but also into interest, culture, behaviors, and location.
Besides, the mobile app can help users define and set their preferences from the start. Through the app, you can observe their behaviors and engagement to offer them custom recommendations and filter updates depending upon their actual location. It is so awesome! It will impress your clients because having an app is not only personalization but it's to sell your products and services also.
Improved productivity and reduced cost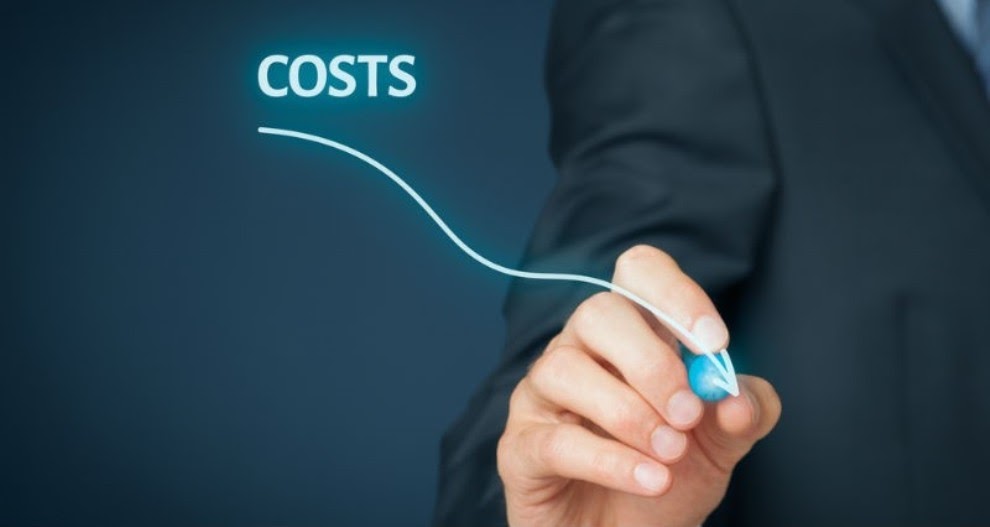 Mobile apps eCommerce help you to expand your audience's reach in an easy way. It allows vendors, customers, and employees to communicate by sharing the same resource and place to order, which helps to give replies and train about products and user behavior. The productivity tends to increase by 20-40% with reporting tools and readily available charts.
Besides, when you communicate directly with your employees and customers, your marketing and advertising fee will decrease dramatically. Moreover, it allows your users to share via social channels in your apps and expand the social footprint on the Internet, which is so beneficial today because Facebook and Twitter have become the premium space and conversations.
Instant online and offline access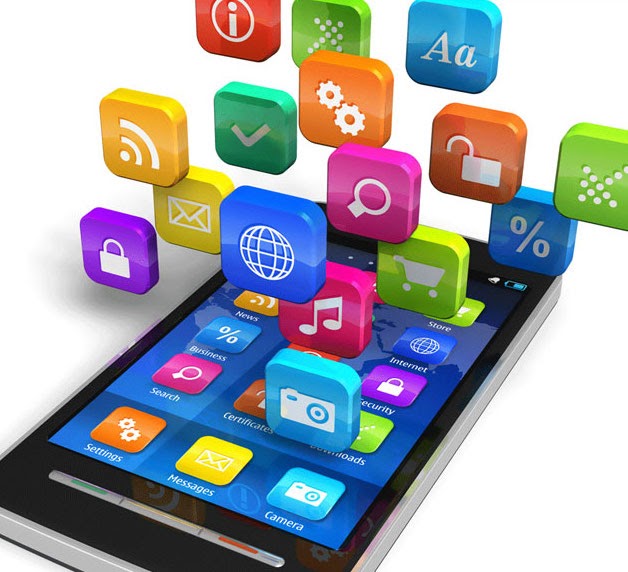 The mobile app allows customers to work online and offline, which offers instant access by a tap. The ability of offline access is one of the most important differences between an app and a mobile website. Some apps like finance, storefronts, banking, retail, news, and games work both online and offline. Having a news item or a game that can be read or played without an internet connection is just wonderful.
Although the apps need an active internet connection to make critical tasks such as payments and notifications, they still offer functionality and basic content for users to use in offline mode, which is so amazing in this world of technology.
Engage with phone's inbuilt features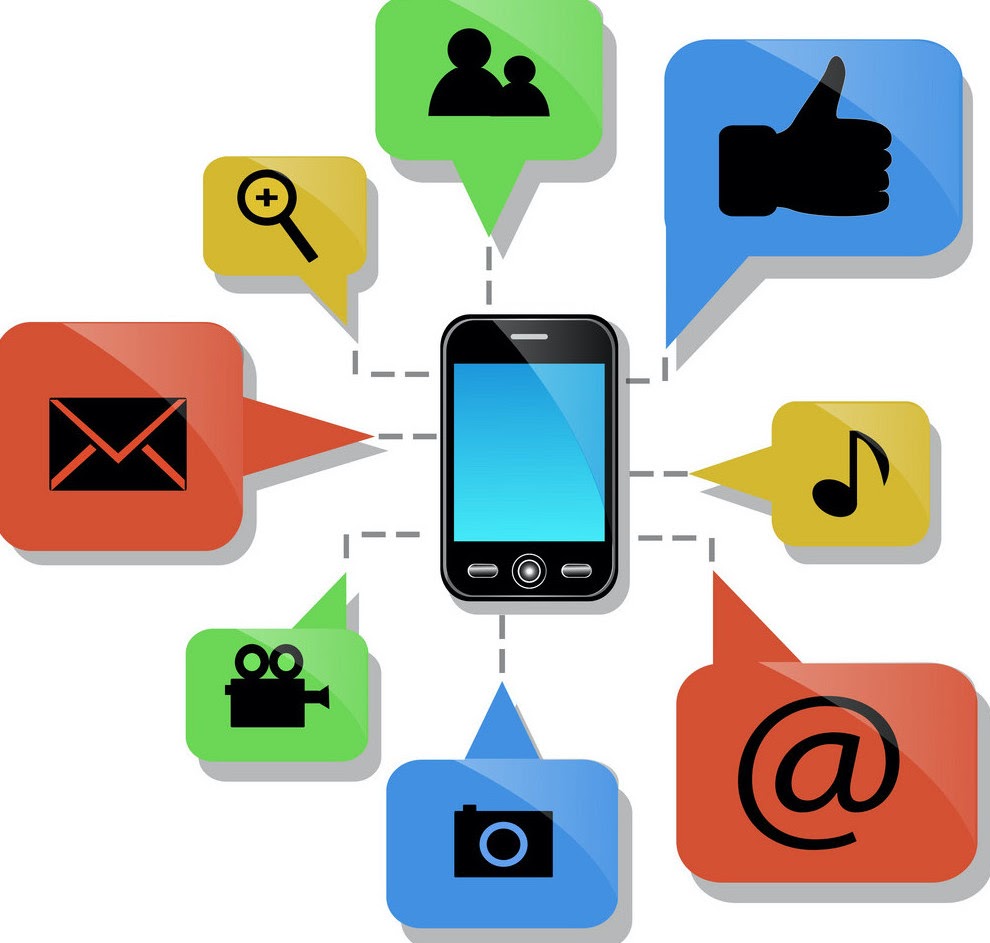 The inbuilt features of your customers' devices are to your advantage. The apps are able to integrate with the features of users' phones to increase their engagement and simplify navigation.
Camera: Many stores encourage their customers to share pictures of the items and upload them in the social media account via apps, which allows you to display the real product. This results in a dramatic increase in the chance of a successful sale.
GPS: The app allows you to know the user's location. You are able to introduce a feature that geotags their addresses. Besides, if users are looking for a store location you are able to direct them to the nearest shop and check the item available.
Microphone: You can provide the customers with an option to verbalize what they're searching for to make the search process simple.
Branding and design
If websites have to rely on browsers to support functions, mobile apps are designed to support swipe gestures like a pinch, drag, tap, double-tap, hold, and more, each performing many actions to increase user-friendliness. Also, you can design your app in the way you want without relying on the device or browser elements and having issues.
Each mobile app can be customized according to a company's branding. You can virtually decide how your app comes with layout and colors whenever you want thanks to version upgrades and you are able to uniform it according to your vision and what users want. Your app will become your 24X7 earning salesman.
Reduce response time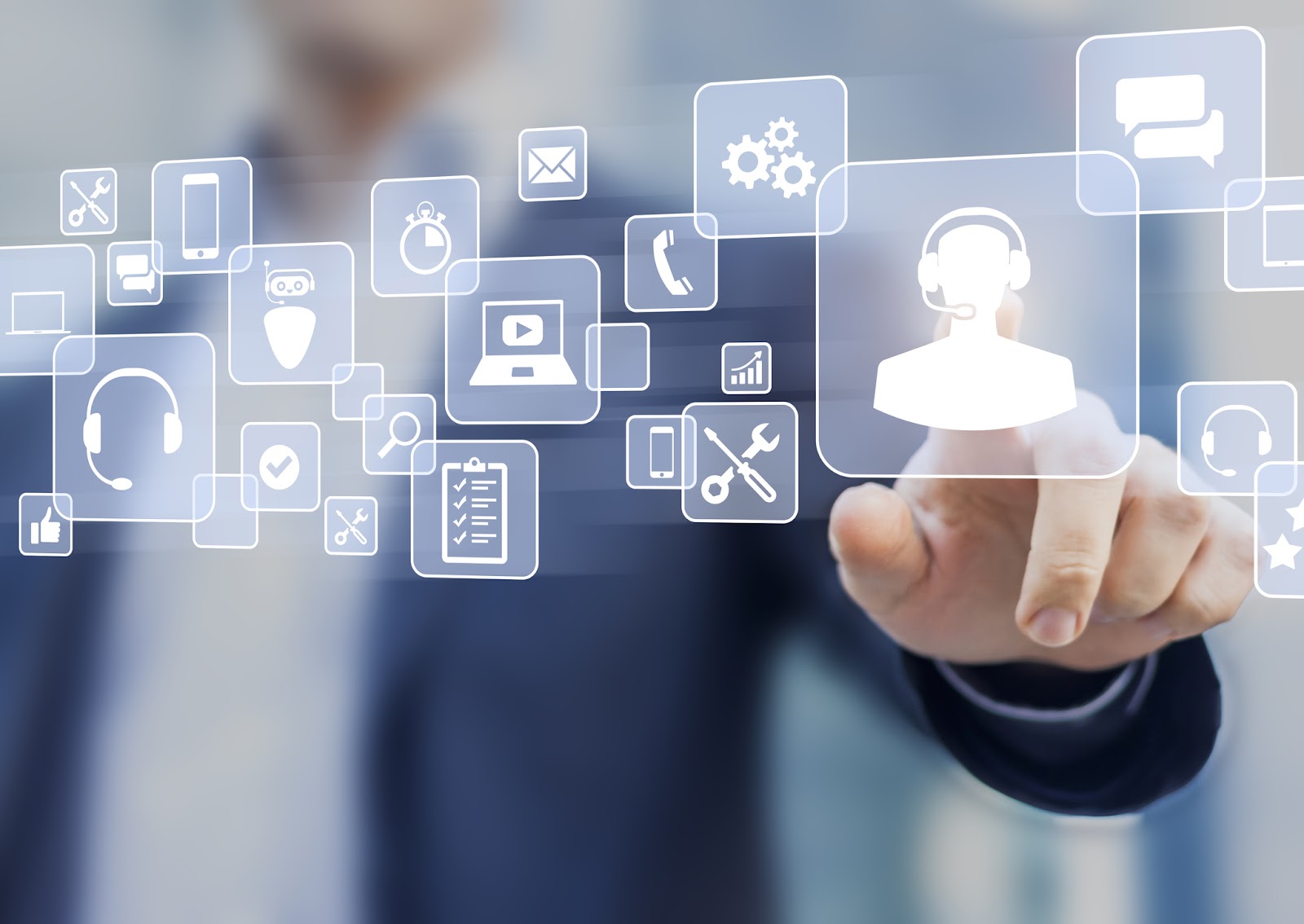 The main concern of many internet users is the speed of websites or apps. Because applications store their data partially on a mobile device, the time required for an app to finish action is shorter than for a website. Although apps connect to the same servers as websites do, there is 10 times fewer data transmitted between a mobile application and a server than between a browser and a server.
In addition, because users can set their default preferences in apps, an app will load only the content that the customer wants, which allows users to be more proactive and save their time.
Offer enhanced customer service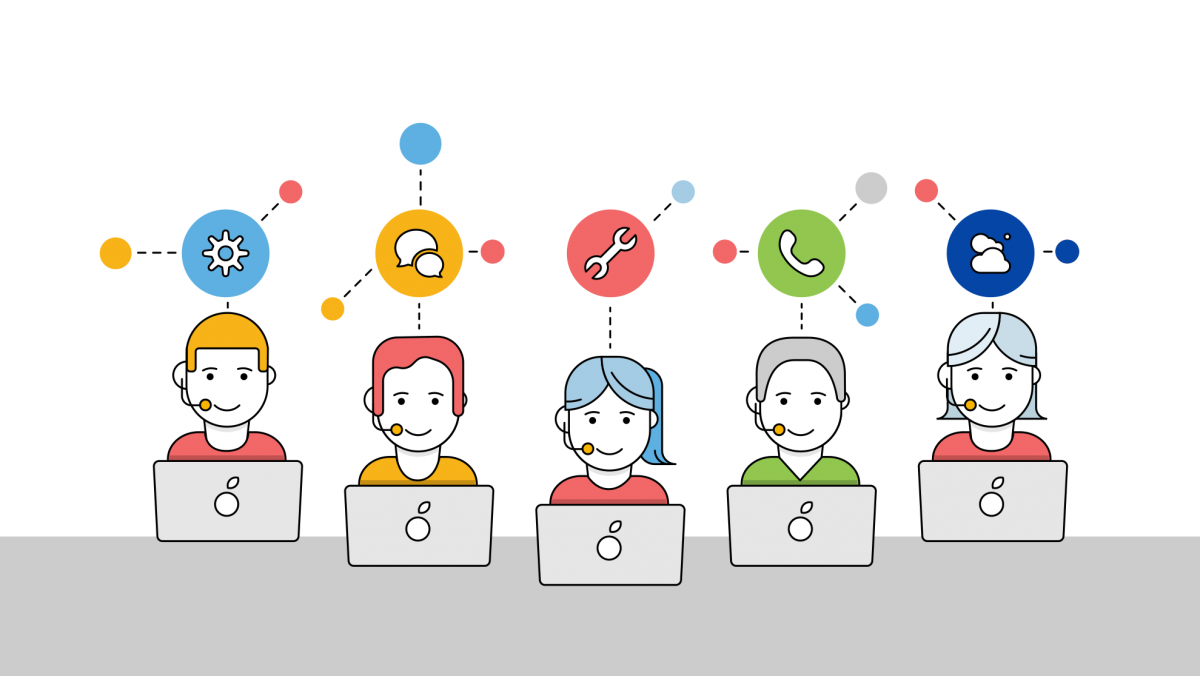 Good customer service is useful in encouraging consumers to spend more money. In fact, 73% of consumers say they like to shop longer and spend more money when they have a good customer service experience. Therefore, it is the reason why you have to have the mobile app eCommerce.
It will help customers to find your contact information easily. They don't have to navigate to your website or search on Google. What they need to do is just a "call us" button directly in the app. Or you can implement live chat support as well.
The app will allow your customers to track their orders, from the time they purchase until they receive the products.
Final Words
To make your eCommerce store successful is not an easy thing, what you should do is grab every chance to bring you closer to your business goals. Having considered all benefits above in favor of creating your own eCommerce mobile app, you have your own answer and are able to decide what is the right move for you.
If you want to have your own mobile app eCommerce or you and your business are on the path to applying mCommerce in business activities, Magenest will help you and provide you with the fastest mobile app eCommerce and save investing cost, which leads to success in your business.