With just over 1 week left, the webinar "Magento & LS Retail: The future of retail management", organized by Magenest and NaviWorld, will officially take place. So what you should look forward to this interesting event?
With the goal of providing useful knowledge about digital transformation as well as creating networking spaces for Vietnamese businesses, Magenest hosts a series of monthly webinar focusing on trending topics in technology, where our experts with expertise in Odoo ERP, Adobe Magento, and Amazon Web Services will share their thoughts about a current issue. Our events have always attracted considerable attention from the Vietnamese business community with over 800 monthly registrations. In addition, each Webinar also has a Q&A section where our experts will answer your questions about digital transformation in great detail!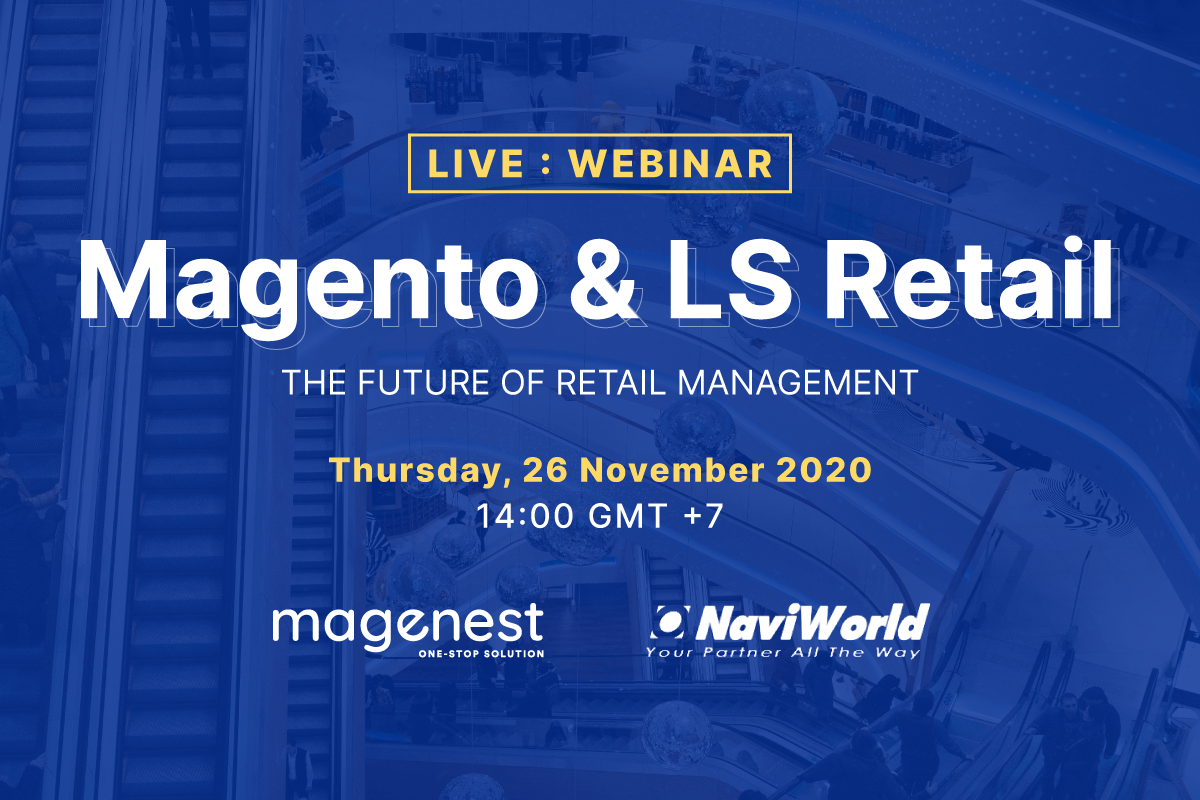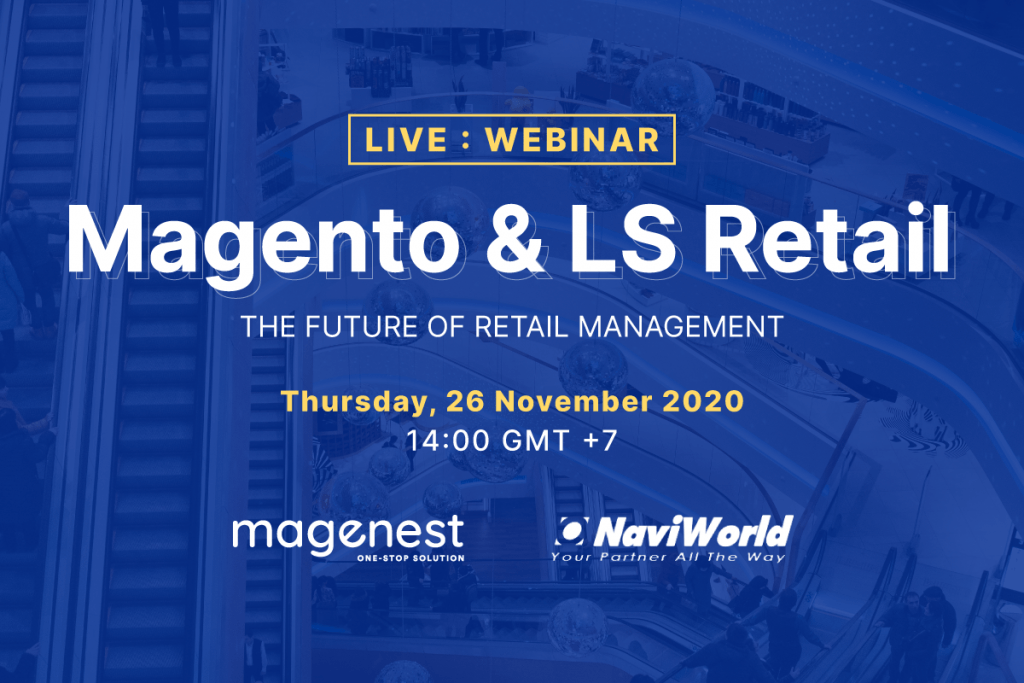 Vietnam's retail market has undergone significant changes in 2020, especially in consumer behavior as customers prefer online shopping due to its convenience and become more selective when making buying decisions. As such, Vietnamese businesses need to catch up with these new trends amongst customers. At the same time, they need to choose the optimal technology to boost their sales and ensure an outstanding customer experience.
At Live Webinar hosted by Magenest and NaviWorld, businesses will have the opportunity to:
Receive updates about the latest retail & eCommerce trends: Get an overview of eCommerce market movements and new trends amongst Vietnamese consumers.
Learn from the leading retailer in Vietnam: Learn about successful retail management experience from the case study of Hoang Phuc International.
Chat with retail experts: Any questions about retail management and relating technology will be answered by Magenest and NaviWorld speakers during the Q&A section.
Furthermore, these interesting topics will be delivered by Mr. Vu Hoang Thai (Head of Office IT at Magenest) and Mr. Ngo Thai Binh (Senior Manager at NaviWorld). Both of the speakers are experts in the fields of retail and eCommerce with experience working with reputable customers.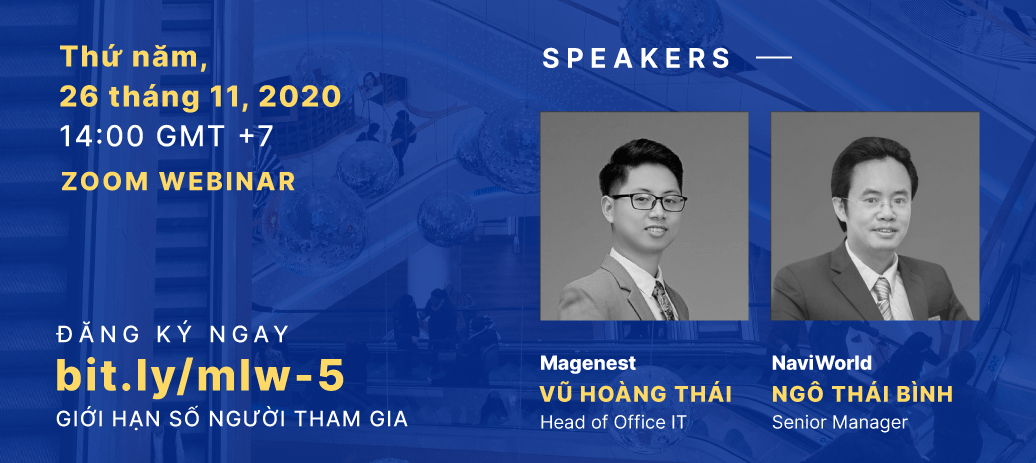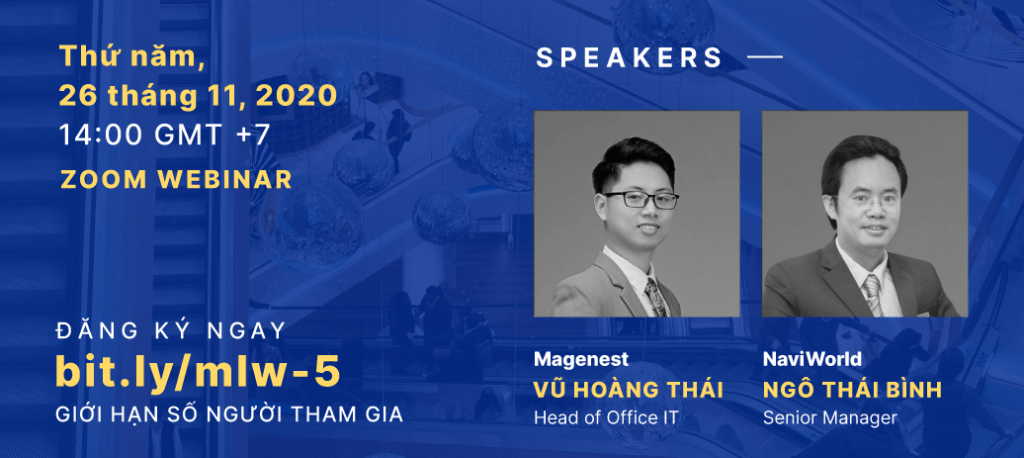 Details about the event
Date and time: Thursday, November 26, 2020 | 14:00 GMT + 7
Location: Zoom Webinar
Register for free tickets: https://magenest.com/en/events/webinar-xu-huong-cong-nghe-ban-le/
Due to the limited number of tickets, Magenest will close the registration at 9pm (GMT + 7) on November 25.
See you at the weminar! If you have any questions, please contact sales@magenest.com.
Details about "Magento & LS Retail: The future of retail management" are regularly updated at: