Recently, Magenest has once again received reports from our clients and partners about a group of scammers using the Magenest brand name to promote online part-time job positions, along with job certifications. But this time, instead of using Facebook or Instagram, they contact people through Viber & WhatsApp and claim to be from our HR team to recruit for Magenest Digital Marketing.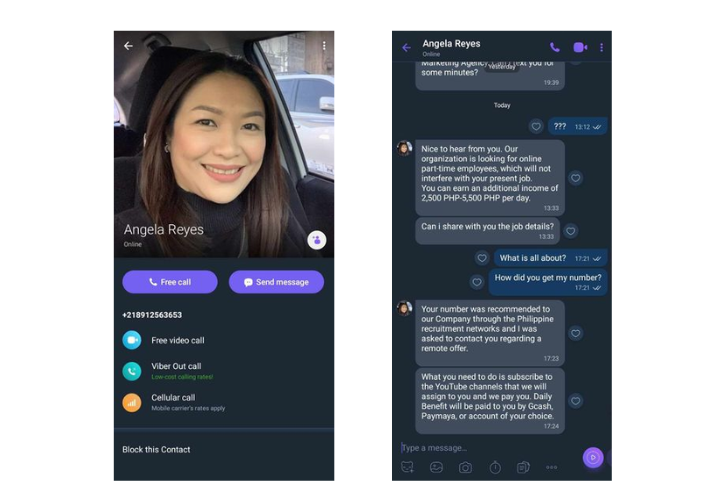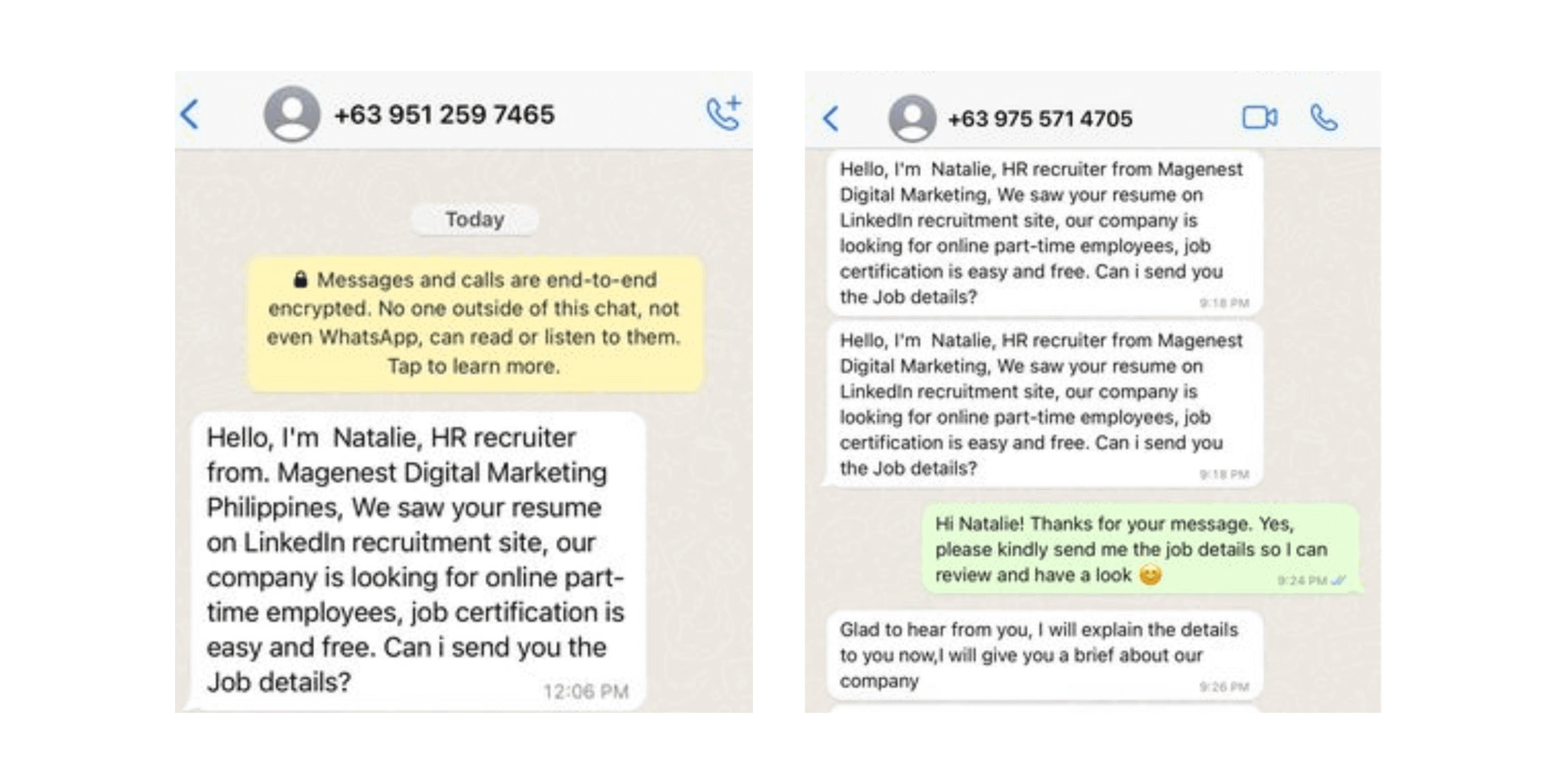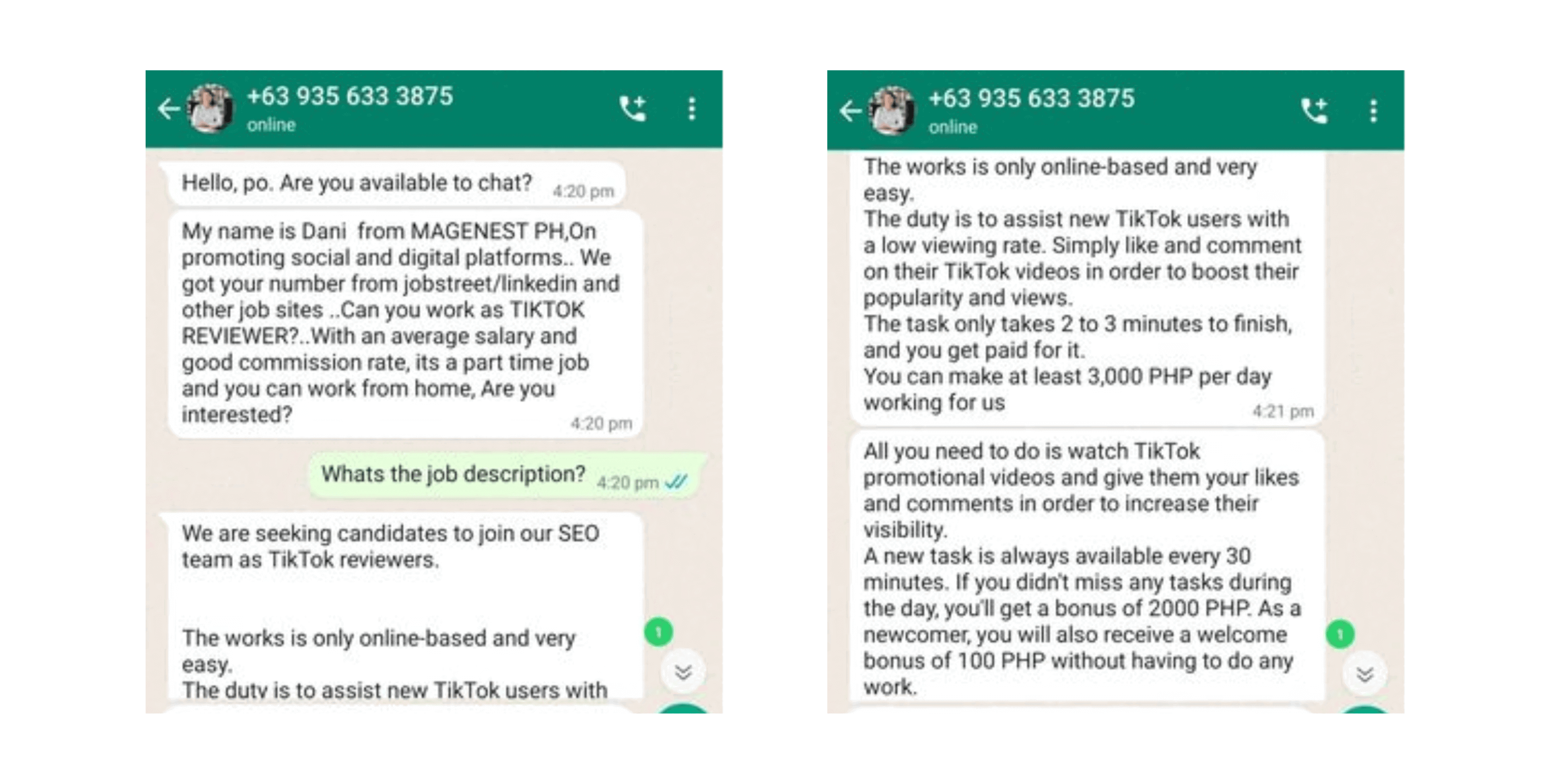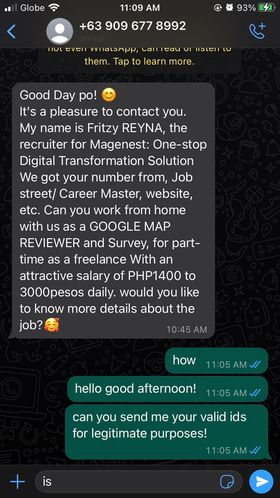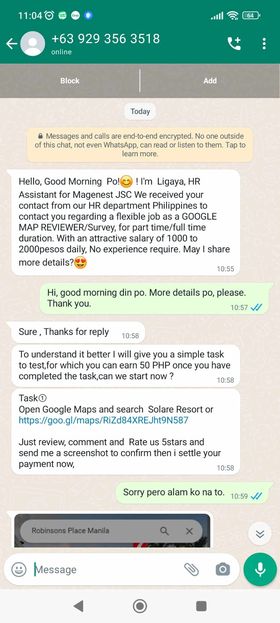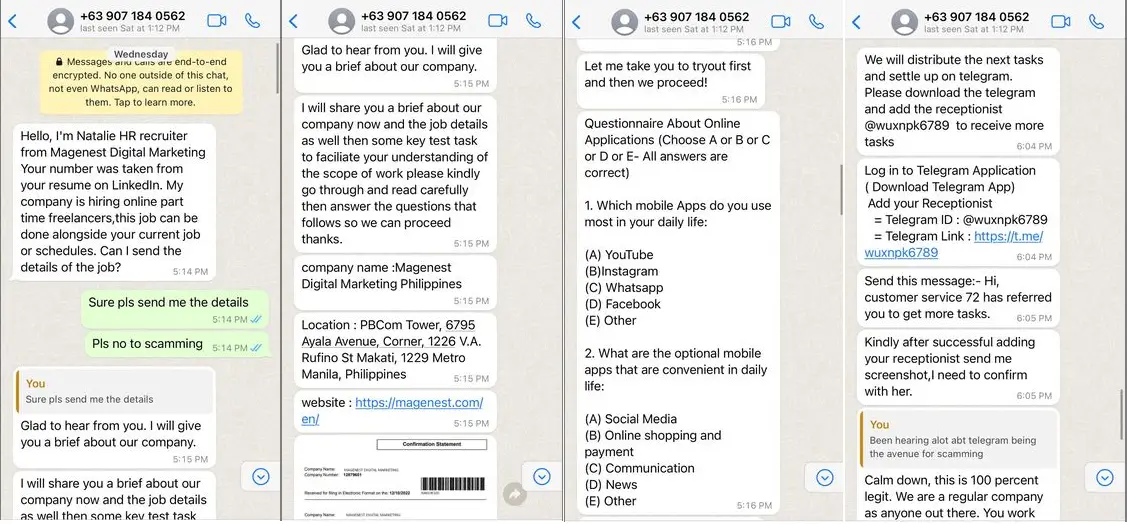 So far, we have collected up to 6 Viber & WhatsApp numbers that the scammers use for their scams:
+218944073710
+63 907 270 2694
+63 999 414 3563
+63 951 259 7456
+63 935 633 3875
+63 907 184 0562
More than that, they also try to create fake Magenest employees' IDs.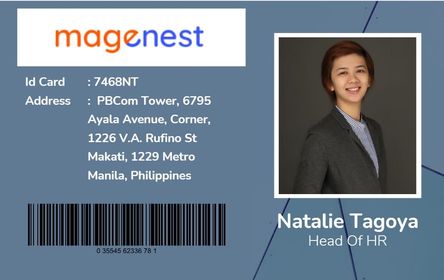 This information is totally not accurate as it is posted by a scamming organization. So we are here to confirm our information.
First and foremost, we are currently not offering any online part-time job position or any job certification EXCEPT FOR our Referral Program for projects and Partner Program for our Magento 2 extension store.
Regarding recruitment information from Magenest, please note that we will only publish such information on or reach out via our official communication channels as follows:
Secondly, this is not the first time we found out about this kind of scam activity. You can read more about the previous scam here.
Third, if you have been contacted and offered similar attractive freelance jobs or advertisements from suspicious organizations, please promptly report the incident to the relevant authorities. We strongly advise you to directly contact us and the police if you come across any scams claiming to be associated with Magenest.
Finally, we have a warning for the scammers out there: Magenest is taking legal action against anyone who uses Magenest's brand name without our permission. Such unacceptable behaviors will never be tolerated and will not go unpunished. 
Please check our official contact information right below, we only have 3 offices around the world:
Headquarters: GP Invest Building, 4th Floor, 170 De La Thanh Street, Dong Da Dist., Hanoi, Vietnam
HCMC Office: D-eyes Building, 2nd Floor, 371 Nguyen Kiem, Go Vap, Ho Chi Minh City, Vietnam
Hai Phong Office: 55 Dang Ma La, Kenh Duong, Le Chan, Hai Phong, Vietnam
You can also contact us through our phone number during working hours:
Hanoi: (+84) 96-295-5486
Ho Chi Minh City: (+84) 96-683-5489
Haiphong: (+84) 96-295-5486
Global: (+84) 32-873-9183