Modern eCommerce platforms are economical and extremely user-friendly, allowing you to create a custom website for your eCommerce business with just a few clicks. Luckily, learning how to build an eCommerce website to sell your products or services online is easy. Below are tips and tricks that help you to start an online store within a matter of minutes and without acquiring any special skills. Let's get started.
How to build eCommerce website in 8 steps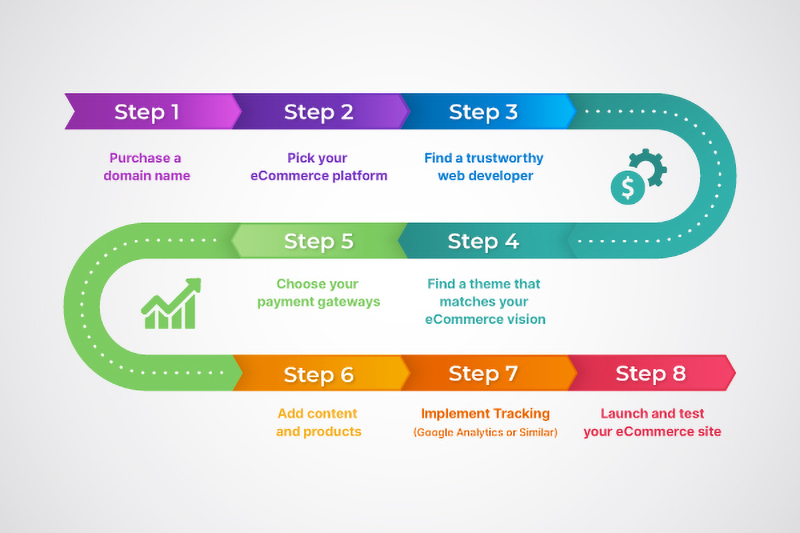 Step 1: Purchase a domain name
Choosing a name and getting your domain is the first step in the journey how to build an eCommerce website. If you're new to developing an eCommerce website, your domain—also known as a URL—is the online address that visitors will see. This is your eCommerce website's home on the internet, and it is what customers type into the browser bar to visit your site.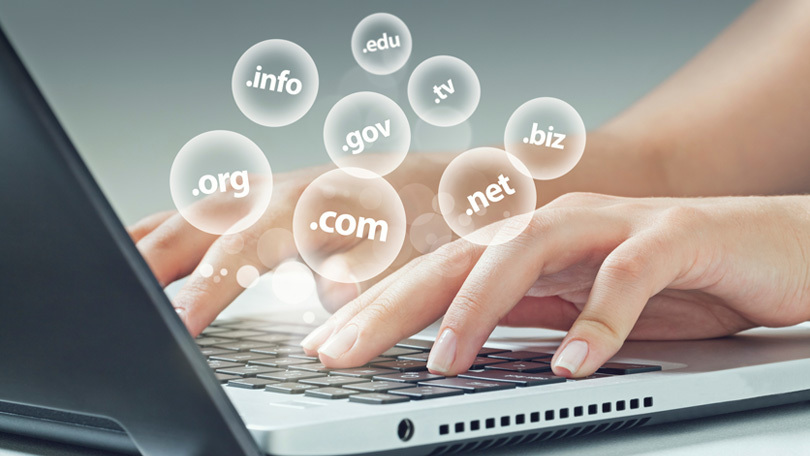 Your website's success depends on the quality of the domain name you choose. It's best if you choose a business and domain name that is as relatable to your product or service as feasible. By incorporating descriptive keywords or key phrases into your business and domain name, you can ensure that your customers are aware of what you sell right away. It also helps you rank higher in search engines, which is critical to the success of your SEO strategy.
Once you've come up with some possible names, you may acquire a domain name using a domain registrar provider such as GoDaddy, Bluehost, or Google Domains.
Step 2: Pick your eCommerce platform
Your website builder serves as the core of your online store's operations. The solutions specifically built for eCommerce provide you with a greater number of options and more ability to expand than generic website builders that include an eCommerce add-on.
To further understand how to build eCommerce websites, here are some top eCommerce platform options to consider when deciding where you'll build your eCommerce website: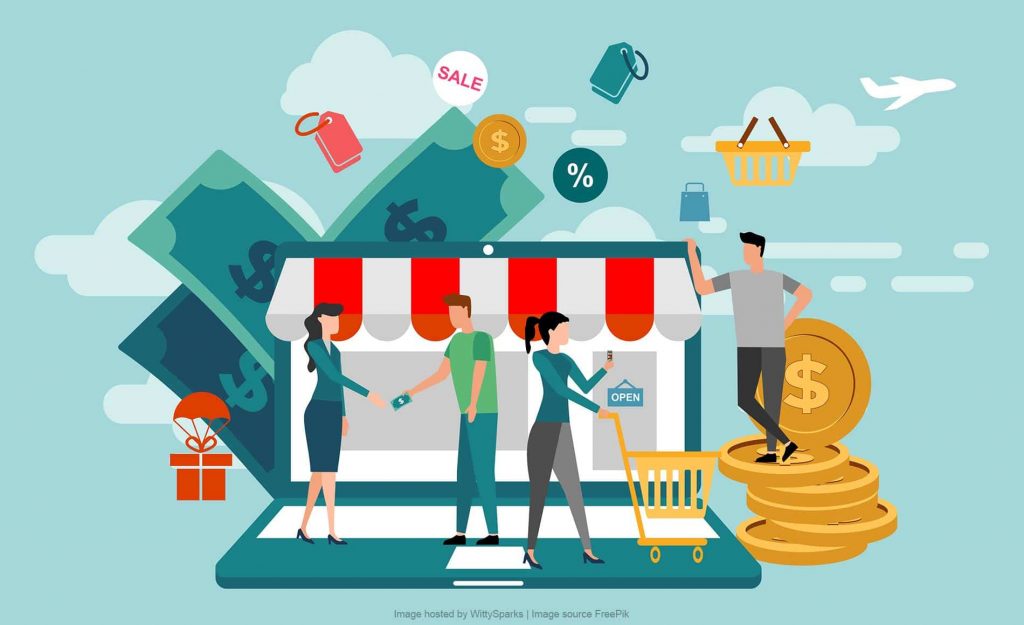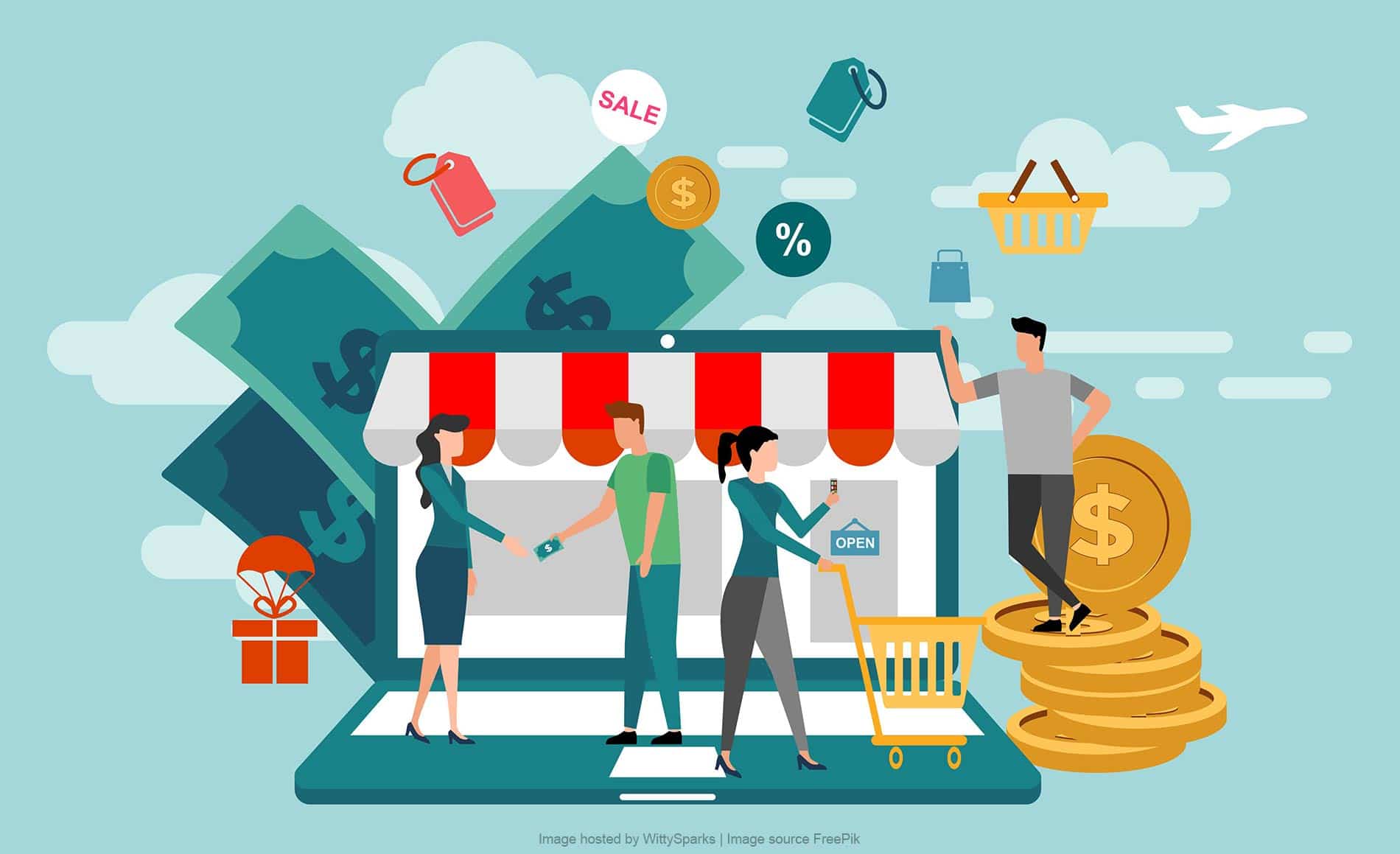 Magento
Magento is another popular eCommerce content management system, but it requires more ability and knowledge. If you're looking for a way to customize and expand the functionality of your eCommerce store, this is a good alternative.
BigCommerce:
BigCommerce is a US-based firm where you can again choose a theme and do it yourself if you like, or pay a developer to take care of the whole thing for you!
Shopify
With a variety of themes to pick from, you can either hire a designer or do it yourself and get your site up and running in no time. The cost of hiring a Shopify store designer can range from a few hundred dollars on freelancer sites to several thousand dollars with agencies.
WooCommerce
WooCommerce is an open-source WordPress plug-in, which means it is free to install. WordPress users are more likely to make use of this plugin. As a result, WooCommerce is a highly customizable platform that has been thoroughly vetted by specialists in the field.
All of these dedicated eCommerce platforms offer a free trial period, allowing you to thoroughly evaluate each of them before deciding on which one you will use to develop your eCommerce website.
Step 3: Find a trustworthy web developer
This is a critical step in the process of launching an eCommerce site. If you want to know how to build eCommerce websites in a relatively short period of time and in a professional manner, make sure to conduct thorough due diligence before choosing a developer.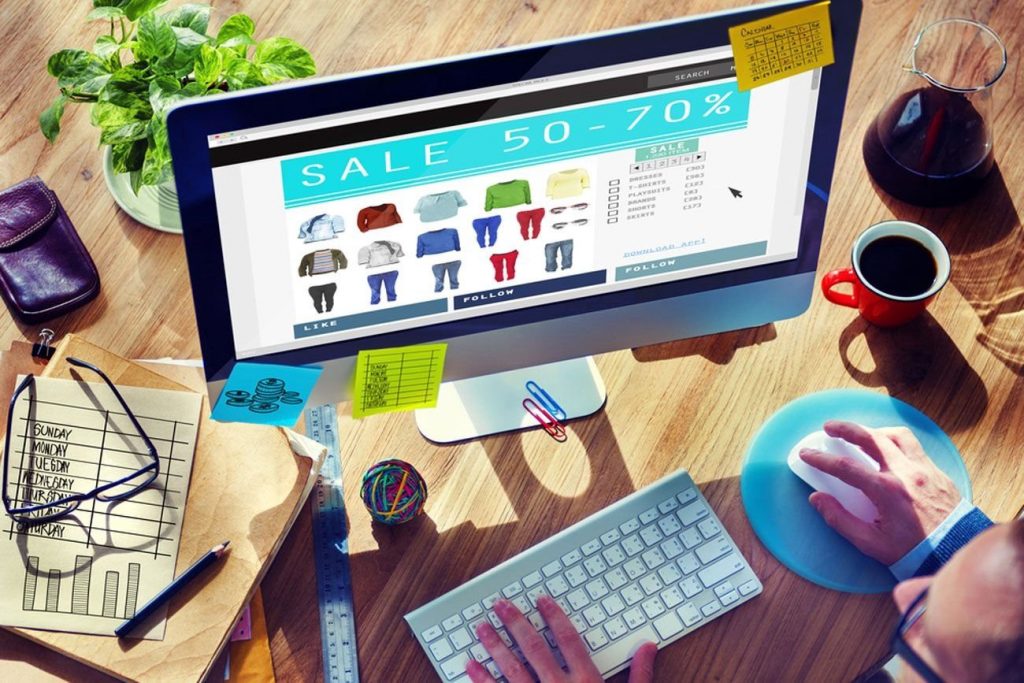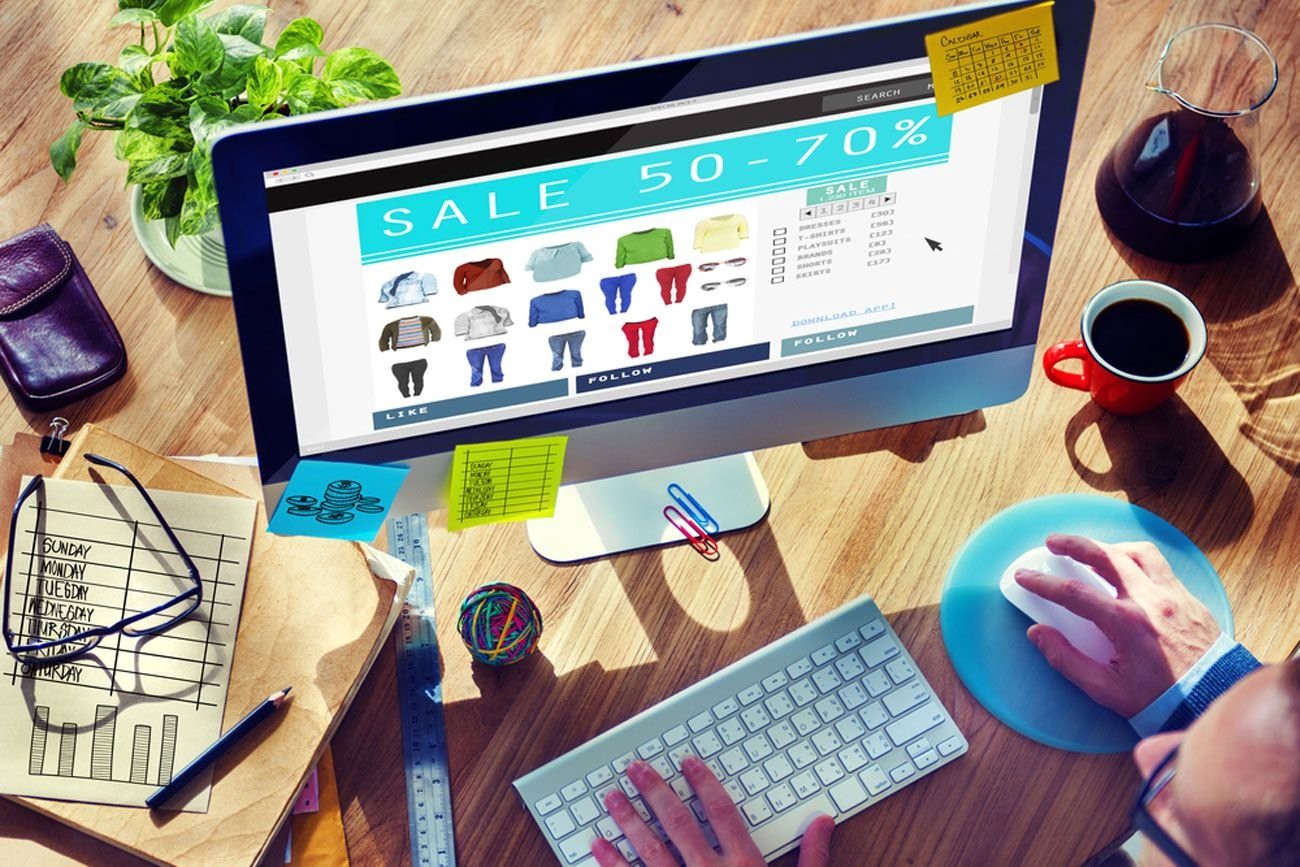 Check out other eCommerce websites that the developer has created and ask for recommendations. Furthermore, Determine how long they expect it will take to launch the website and obtain a timeline for this. Make certain that they have a graphic design background so that they can crop photographs so that they are consistent with your website. Also, Ensure that you inquire about the developer's previous experience developing websites for the eCommerce platform you intend to utilize
Too often, Entrepreneurs are all too often rushed into working with a developer before conducting adequate background research. Don't let this happen to you, since it can put a stop to your website before it has even gotten off the ground. If you would want to learn more about how long it should take to establish your eCommerce site, you can contact our web design professional for more advice.
Step 4: Find a theme that matches your eCommerce vision
The next step of how to build eCommerce website that will differ from others' platforms is to design the site. And in all honesty, if you're looking to have a shop online fast and start replacing lost sales from Covid closures, you can purchase a theme from some store to find a layout that resembles the look and feel you desire from an eCommerce perspective.
When choosing a template, keep the following considerations in mind:
Mobile responsive.
Given that 46% of consumers complete their whole purchasing process (from research to purchase) on their smartphones, meaning that if your website is not mobile-friendly, you will lose out on a significant number of potential sales. A flexible eCommerce platform ensures that visitors using a wide range of devices have an equally positive on-site experience, regardless of the device used to access the site.
Customization opportunities.
When it comes to online design, a good look typically refers to a user-friendly layout, aesthetically beautiful typography and iconography, sharp images, and other on-site design aspects that distinguish your store from competitors. If your eCommerce platform lacks customization tools as well as appealing ready-to-use templates, you will be forced to follow the same template as hundreds of other companies, leaving you with little room to demonstrate how your brand is unique.
Unique user experience.
The user experience (UX) is critical in ensuring that your website is not only functional, but also intuitive, dependable, user-friendly, and simple to browse. These elements increase the pleasurability of interacting with it and cause other positive outcomes to occur.
Step 5: Choose your payment gateways
To successfully complete a transaction, the appropriate payment method must be used. If your technique is too complicated or untrustworthy, your customer may quit their shopping basket and never return to you. Also, make certain that the system can accommodate your payment processing requirements. In addition, You must have a clear understanding of the payment methods you wish to accept, as well as the nations from which you wish to receive payments since this will influence your decision-making process.
Tips for choosing your payment integrations.
As it's an essential part of the process how to build eCommerce websites, make sure you research and understand what you're getting from your payment integration.
There are three different types of payment gateways, each with its own set of advantages and disadvantages. When selecting a payment gateway, keep in mind the precautions you'll need to take to keep payments and personal information secure.
Redirects
To complete the payment, the buyer is redirected to a different website. PayPal is the most extensively used example of this. This is an easy solution for businesses, but it adds another step for customers, which may turn them away.
Checkout on-site, payment off-site
The payment gateway hosts the front-end of the payment, including the collection of payment information, but the money is handled off-site by a third party. Stripe is a well-known company that offers this service. Customer convenience is enhanced, but you must ensure that your website is properly encrypted in order for information to be safely transmitted to the payment processor.
On-site payments
Online payments take place on your website, giving you complete control and accountability. It is appropriate for major organizations that process a high number of payments since they can afford to maintain it operational and secure.
The payment gateway is the software that enables you to accept On-site payments. Stripe, Worldpay, and Opayo are just a few examples (all of which let you take credit card payments or payments from debit cards). You could also offer something like Paypal.
Step 6: Add content and products
Product pages are among the most important pages on your website since they show your clients exactly what you have to offer. Take the time to present your new products in the best possible light by providing optimal product descriptions, eye-catching photos, and easy-to-navigate categories.
Product descriptions, photos, and data
Product information is front-and-center on most eCommerce websites, so this is a key part of your eCommerce website build
Make excellent product descriptions that include all relevant information. Include the dimensions, weight, and material of each product you sell, as well as answers to frequently asked questions. To improve your product's visibility in search engine results, use relevant keywords in the title and description of your product.
To assist customers locate what they're looking for, you can add products to categories such as apparel, books, and movies. Categories can also be used with filters to allow users to sift through specific brands or price ranges while staying within their budget. And featured items are an excellent method to direct customers towards your desired purchasing path.
Visual information engages website visitors, thus high-quality product photos are essential. Vibrant photos also make the visuals more enticing, retaining customers while they browse. You should also attach a snapshot of the product being utilized in context. Furthermore Be sure to take photos from several angles and show your products in use, if possible. These are useful on product sites and can also be used to increase emotional engagement in social media.
Blog content
Blogging is an excellent approach to develop ongoing content and boost your eCommerce website's search engine results. When done correctly, blog entries may be an integral element of your overall marketing plan. You can repurpose this content for social media and email marketing to maximize your efforts.
User-friendly navigation
Your eCommerce website menus make it easy for customers to navigate your shop, blog, and website content. Most eCommerce sites allow you to construct the main menu bar, as well as footer menus and, in some cases, top and sidebar menus.
It's common practice to highlight your online store categories in the main menu, then use the sitewide footer or top bar for About Us and Customer Service pages. Blog posts can be added to the main menu, as well as the sidebar and footer menus. Experiment with different combinations to determine which one works best for your product collection and content.
Step 7: Implement Tracking (Google Analytics or Similar)
Using Google Analytics, you can learn a great deal about your website visitors, including where they come from and what actions they do while on your site.
Search Console is yet another Google Platform that is quite valuable if you intend to use SEO to increase traffic as part of your marketing strategy. It shows you how people search when they reach your website in search and also notifies you of any concerns that may present on your site in terms of Google's capacity to go around it, crawl it, and eventually index it.
Most shop website builders make it really easy to add this tracking: Google Analytics; Search Console; Google Analytics for Beginners Course
Step 8: Launch and test your eCommerce site.
The last step in how to build eCommerce website begins with processing a few test orders. Each eCommerce platform has its own approach to testing, but they all allow you to do a few pre-launch test orders. These orders connect with your payment processor without charging your credit card. You're ready to go live with your eCommerce website once you've successfully sent a few test orders—or fixed any faults you found while browsing around it.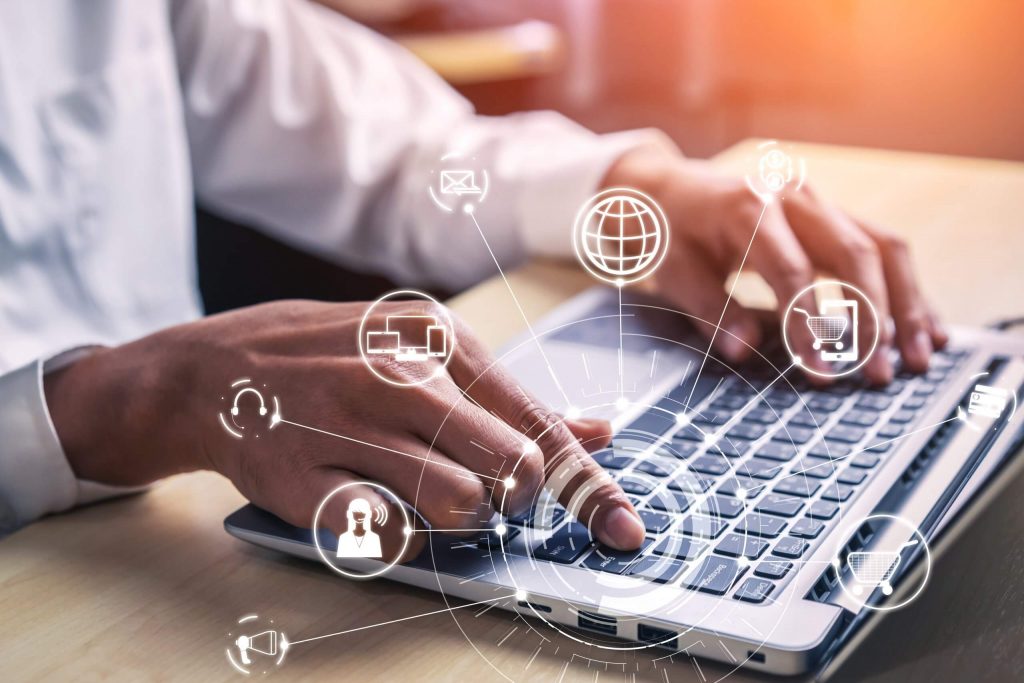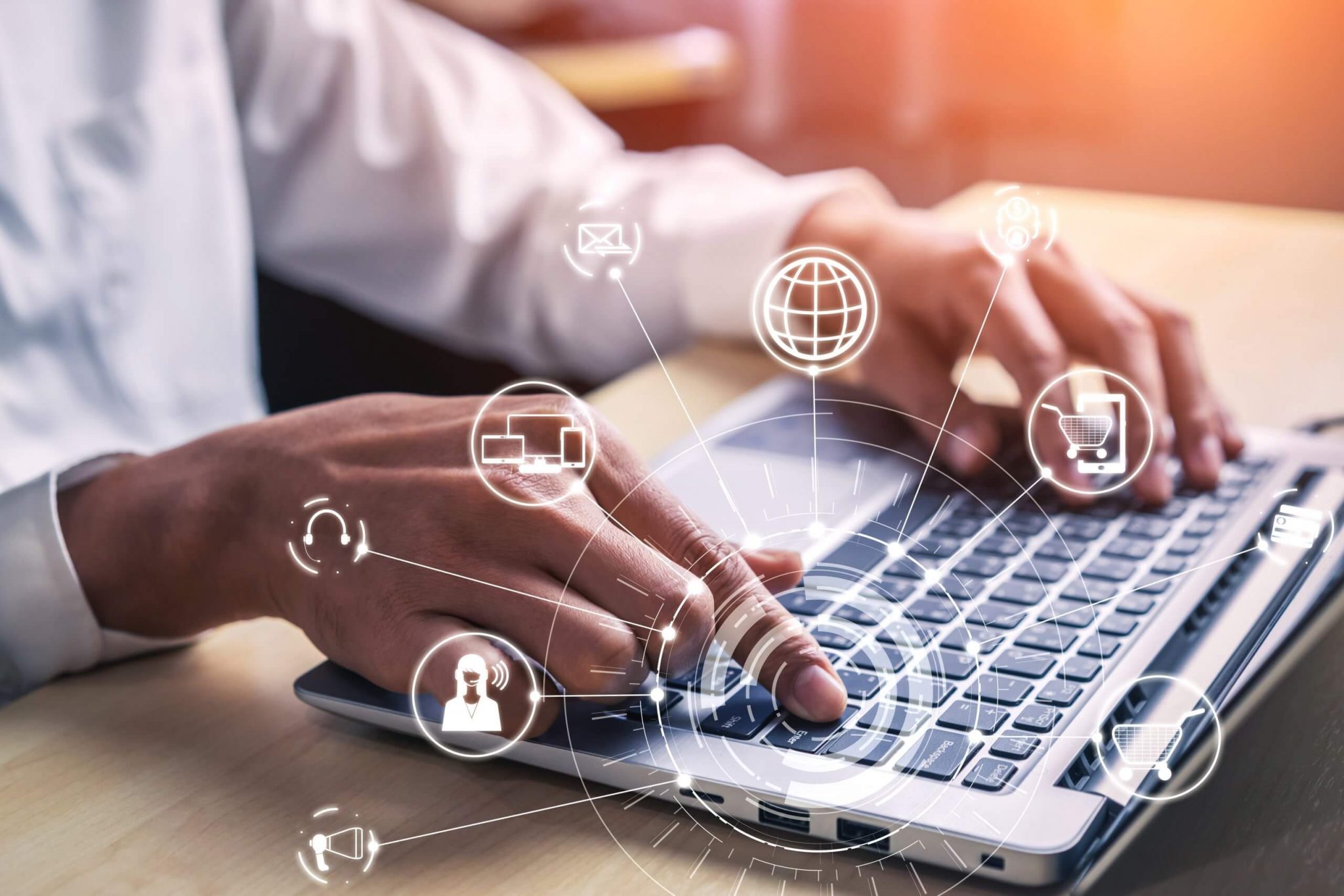 Of course, just because you build your eCommerce website doesn't mean you'll start making money right away. Search engines will take time to discover and index your new online store. Verify your new eCommerce store in Google Search Console and upload an XML sitemap to expedite the process.
Meanwhile, you can advertise your online store's launch using social media and Google Adwords.
Last words:
Creating an eCommerce business needs a lot of determination, time, and effort, as well as a little amount of startup capital. If this is your first time creating a website, the most straightforward course of action is to purchase the necessary components from the same vendor. With this, There may be fewer technical procedures to accomplish, which speeds up the process of launching your website.
If you want the quickest and easiest way to get a domain name and develop your website, consider acquiring them both right here at Magenest. Our eCommerce development services can get through your website building projects from start to finish with ease.