When it comes to eCommerce, you may have heard the term headless commerce. But what is it, and why should you care? In this blog post, we'll define headless commerce and explore the best headless eCommerce platforms. So read on to learn more about this growing trend in eCommerce!
What is headless commerce?
Headless commerce architecture is the separation of a website's front-end display layer, which includes elements like text colors and styles, graphics, graphs and tables, buttons, etc., from the back-end eCommerce functionality, such as pricing, infrastructure, security, checkout, etc.
Developers can integrate an eCommerce system on the backend to handle all commerce functionality while still delivering high-quality content experiences using their preferred frontend technologies.
Differences Between Headless Commerce and Traditional eCommerce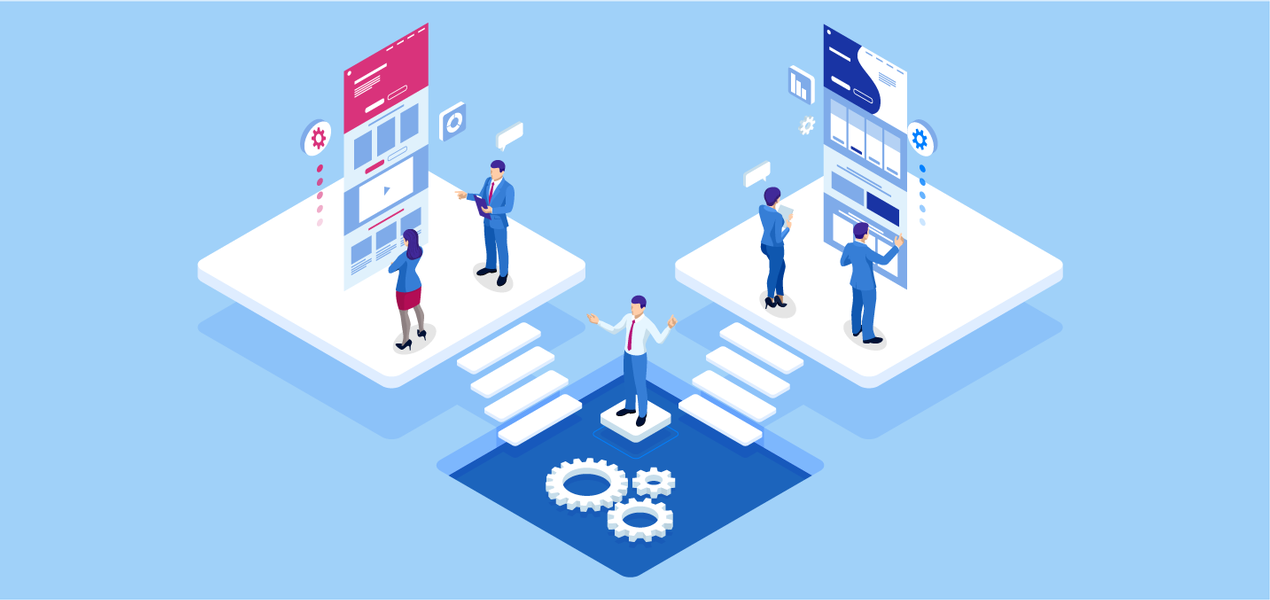 Traditional eCommerce
The all-in-one monolithic model is the most common type of eCommerce model. Before headless came into play, many brands adopted a monolithic strategy, and many agencies even suggested it for large-scale and well-established companies.
Full platform control for the IT department is a benefit of a monolithic model, which could be useful if a frontend experience requires extensive customization. Additionally, everything is packed together in traditional eCommerce platforms, making system setup and tool usage simple.
Monolithic techniques, on the other hand, can have longer time frames for getting products to market and large development expenses, which might stall innovation. Additionally, there isn't much room for creative modification, design, and merchandising choices, and it could be challenging to combine your current systems.
The frontend layer and the backend are combined into a single package for platforms using a monolithic technology. Despite the fact that this makes setting up your online store simpler and easier, it may create certain difficulties for firms operating at the enterprise level.
For this reason, a lot of companies are switching from a monolithic strategy to headless commerce.
Headless Commerce
Systems of headless commerce provide organizations with more capabilities than they require. Companies can use a CMS, DXP, application, device, or customized frontend to deliver API-driven experiences. With headless, businesses can design sophisticated eCommerce experiences using effective application programming interfaces (APIs).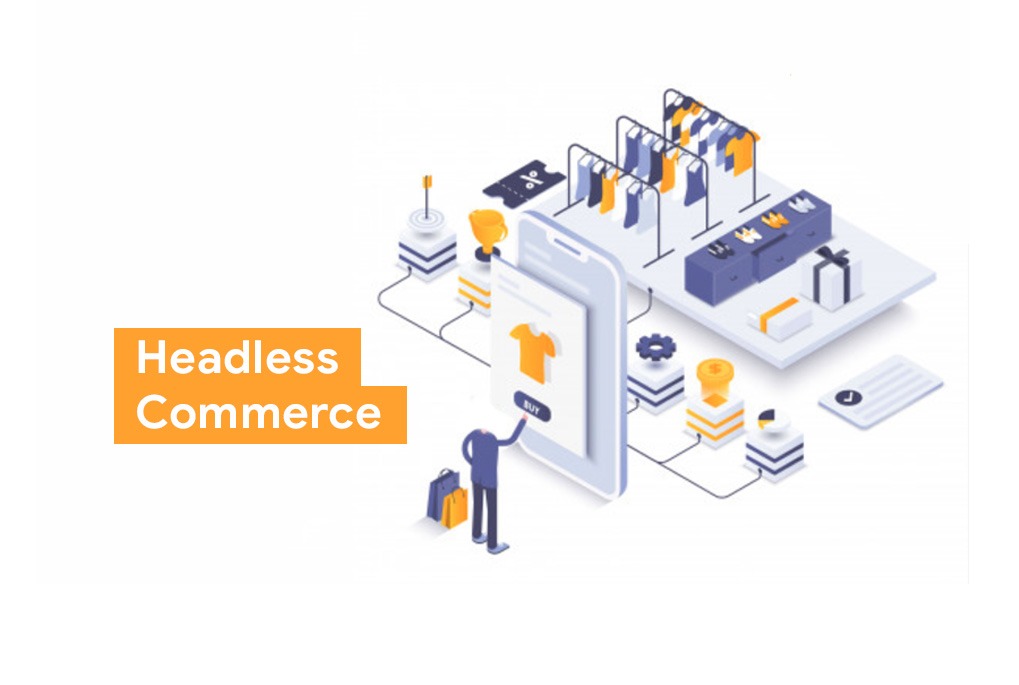 It is possible to include even the most complex commerce requirements with beautiful work into anything from highly customized React.js or Angular webpages to a CMS. As a result, brands can integrate content with agile, adaptable eCommerce without sacrificing quality.
Headless Commerce Benefits
There are many reasons why more and more businesses switch to headless commerce and get more productivity.
Flexibility and familiarity
With headless commerce, businesses can choose the best eCommerce platform for their online store's engine while simultaneously using the frontend of their preference, whether it be a CMS, a DXP, a PWA, or a custom solution.
If a development team is familiar with a particular technology or programming language, headless allows them to preserve it while reducing their procedures and creating efficiencies.
Scalability
Headless solutions can ensure the future of your brand by enabling you to modify your frontend without having to re-platform on the backend as trends develop and your business adjusts. Front-end developers can leverage APIs to add back-office functionality to your current system and make use of any frameworks they see suitable.
With a headless solution, you can treat each new functionality separately and incorporate new features as your site expands without having to start from scratch with a brand-new website.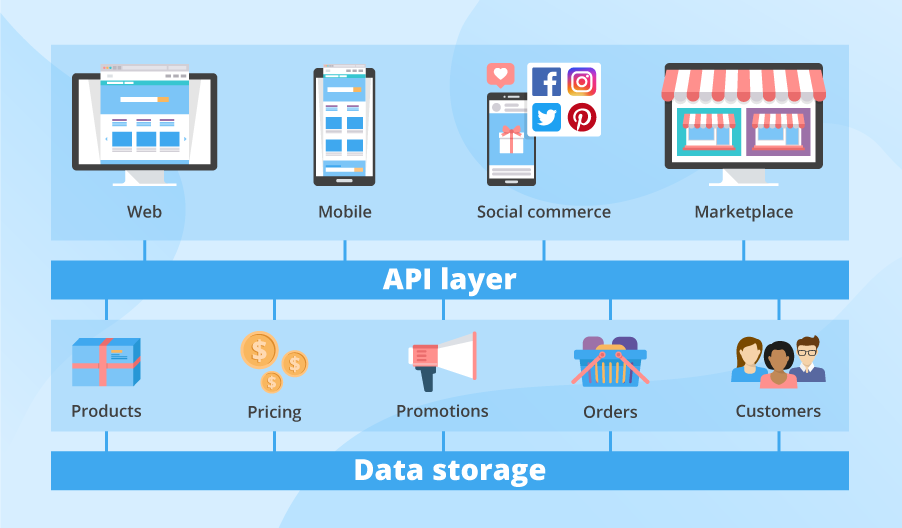 New technologies
Brands can test new tech in a headless setting. Developers are free to construct any way they wish without being constrained by the limits of a conventional CMS because of the decoupling of the frontend and the backend.
The theme or template that determines what customers see is typically found in the frontend or "head" of eCommerce websites. You can link a content management system (CMS), data exchange platform (DXP), or Internet of Things (IoT) device that is made expressly for developing content- or experience-led commerce. This implies that Headless offers greater content delivery freedom. After that, you can change the front end without having an impact on the back end.
Faster websites
Page load time affects search engine rankings for both desktop and mobile queries. Therefore, the slower your site loads, the lesser your chances are of appearing high in search results.
Fortunately, a headless eCommerce platform can centrally store content and send it to any location using APIs. In comparison to conventional eCommerce systems, this strategy enables substantially faster delivery, which benefits great customer experiences.
Total ownership over site architecture
The environments of the content management application and the content delivery application are divided on a headless commerce platform for better control.
One reason brands adopt headless is because they already have a frontend solution they are content with and need more from their backend system. Then, brands can add to or update what doesn't work while keeping what does.
Marketing effectiveness
When creating new experiences on the frontend of a conventional monolithic system, your options may be constrained. As new trends emerge, you may integrate new technology and change your approach with a headless solution.
Your marketing team will therefore have the freedom to experiment and create numerous user experiences across various media, all without negatively affecting your backend procedures.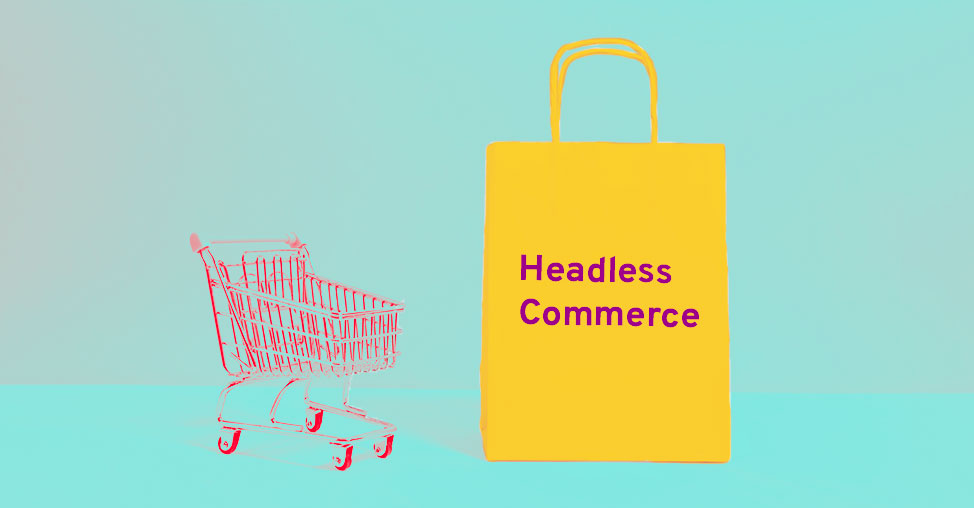 Increasing conversion rates and reducing customer acquisition costs
Because your firm may utilize a content- or experience-led strategy to attract organic visitors rather than relying on paid advertising, headless is a great way to save these expenditures.
To determine which option generates the most traffic, try different frontend and backend approaches simultaneously. You can better understand your audience and increase your conversion rate than classic internet firms by running ongoing testing and experimenting with different templates.
Accelerating international and omnichannel GTMs – Approaching true Omnichannel
A headless solution is quickly replicable across the board, optimized for global search engine optimization, and connected to the broader data orchestration infrastructure once the system is set up.
Developers can work on customer-facing experiences independently of the commerce engine because the frontend and backend are separated. As a result, both the frontend and backend teams can innovate without having to wait for one another to finish. Because of this, SaaS and headless commerce can aid eCommerce firms in reaching their target markets quicker.
By going headless, you may advertise your content across all of your current channels and any future ones you add. You have the ability to add multiple online and offline experiences because you can change your front end without changing your backend. And it does not matter whether it be a mobile app, an online marketplace, or an IoT device like a smartwatch or mirror. Your commerce engine is continuously operating in the background.
Merchants can develop omnichannel experiences by making their products available outside of their online storefront using headless platforms.
Best Headless eCommerce Platforms for 2023
Adobe Commerce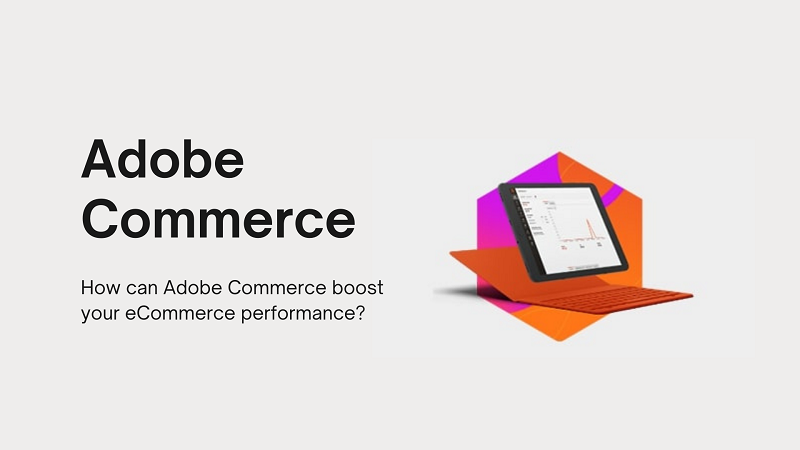 Adobe Commerce with its potent APIs is one of the great headless eCommerce platforms that enable you deliver seamless customer experiences across all channels and devices in addition to offering comprehensive commerce functionality for B2B-level businesses.
Pros:
Complete freedom to create any unique front-end experience with any technology
Regardless of technology, the same APIs and services together support all touchpoints, guaranteeing a smooth customer experience
Without restrictions or upgrading the backend to innovate or improve on new touchpoints
Create progressive web apps using the readily available PWA Studio
Make use of technologies with integration for commerce like Page Builder
Numerous options for third-party CMS or frontend platform integration
Shopify Plus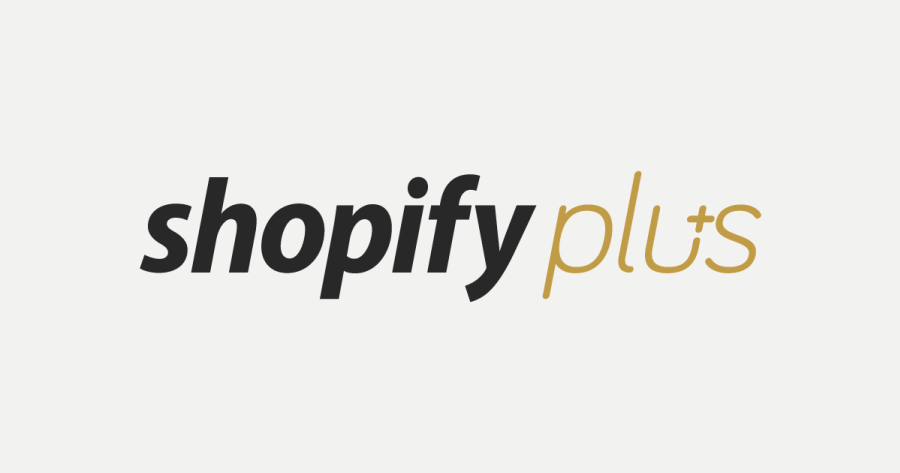 With advanced commerce features, limitless functionality, and integrated eCommerce automation tools, Shopify Plus is a complete, reasonably priced package for medium-sized and big businesses.
Shopify's headless solution makes the claim that it will enable you to have complete creative control, allowing you to create new selling opportunities anywhere and manage them from a single location.
Pros:
High-speed performance, omnichannel selling, automated business operations, scalability, etc. are all features of the Shopify Plus-powered backend.
Any screen can be converted into a digital storefront, including wearables, smartphone apps, smart mirrors, and web pages.
Easily publish and update storefront content by integrating with the current content management system.
One backend can help manage all digital selling channels.
Access the code directly or use a simple editor to customize the front end.
BigCommerce Enterprise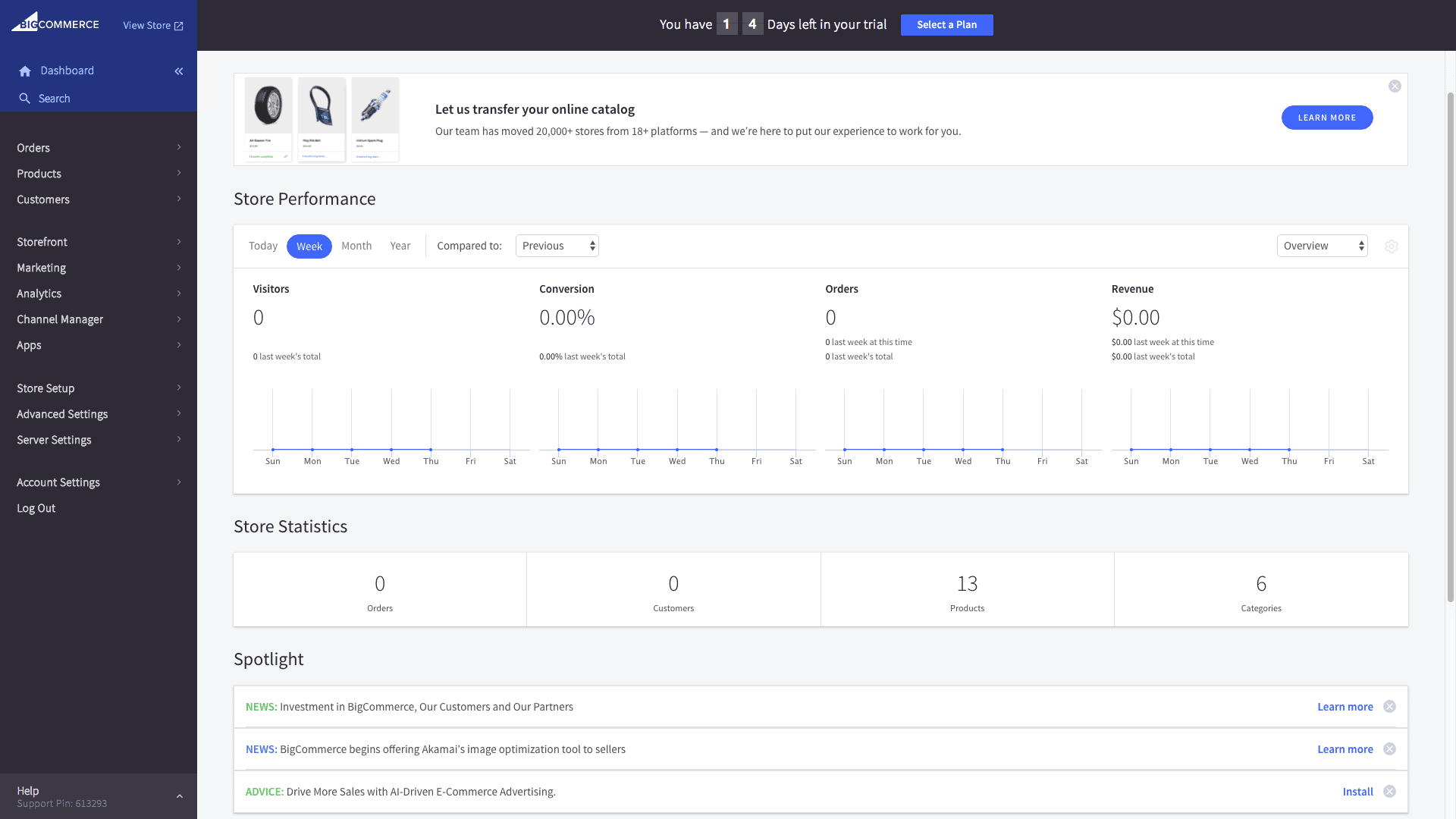 BigCommerce assists you in launching more quickly and customizing more easily with a large range of headless solutions that are ready to use, such as front-end frameworks, CMS, and digital experience platforms.
The headless technology gives developers and store owners independence without having to start from scratch. In terms of versatility and customizability, headless eCommerce platforms like BigCommerce is ideal for combining content and commerce.
Pros:
Sophisticated API architecture to provide specialized solutions for demanding front-end requirements.
Create and manage several storefronts from a single dashboard.
Speedy web performance due to server-side rendering and static site development
Frontend frameworks, CMS, DXP, ORM, and more are among the numerous headless solutions
Commercetools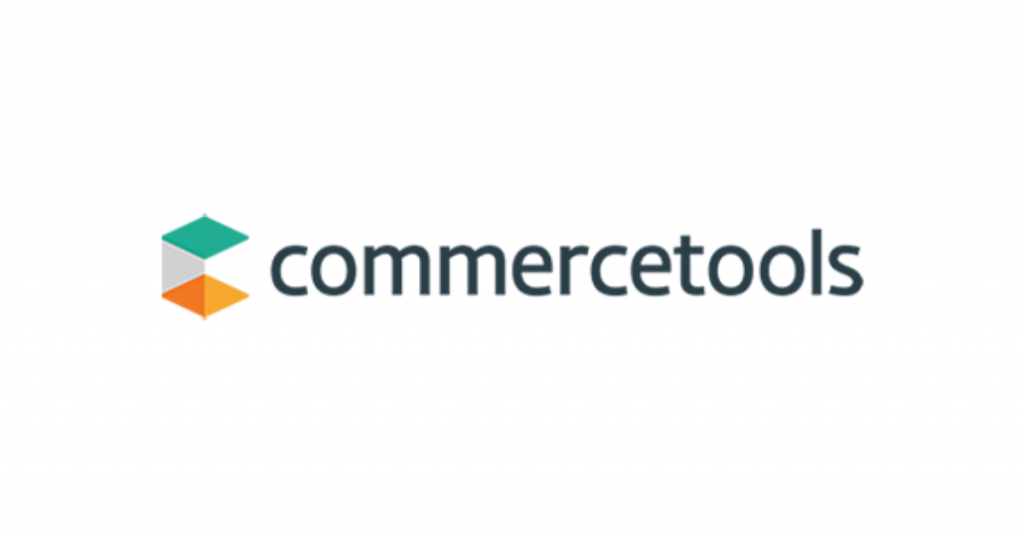 Commercetools is a renowned eCommerce platform that specializes in headless commerce. Based on the contemporary MACH approach (Microservice-based, API-first, Cloud-native, and Headless), Commercetools helps you design and customize the commerce solution to create experiences that are specifically tailored to the demands of your consumers and business.
To help you construct or enhance your own infrastructure at scale, Commercetools offers ready-made building blocks for commerce. Additionally, the API-first strategy enables you to link the Commercetools backend to every frontend and outside application to achieve unparalleled levels of flexibility.
Pros:
A straightforward business interface to manage all sales channels
API-first strategy – All features and functionalities are accessible through open APIs
Extremely adaptable and scalable commerce platforms
60-day no-cost trials and no need for a credit card
Elastic Path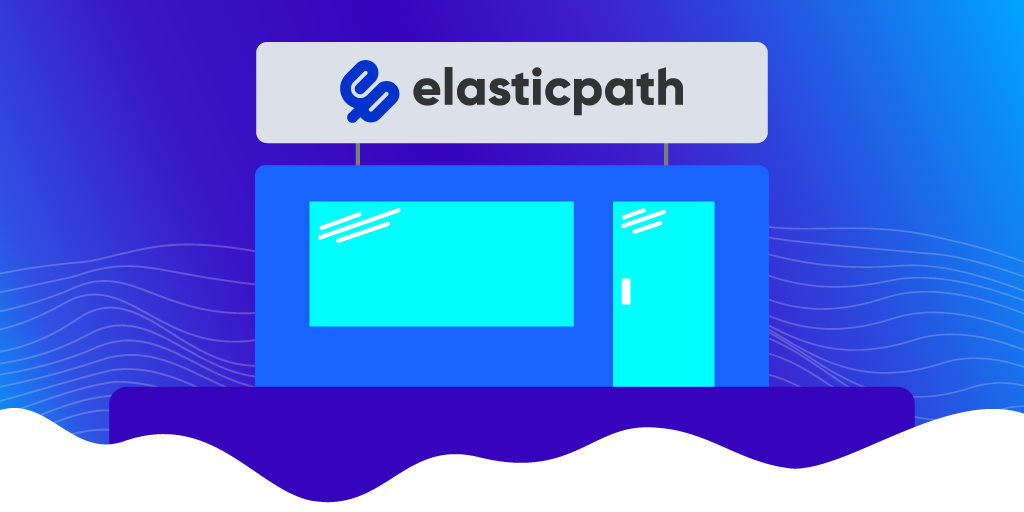 One of the top open-source software platforms with a focus on commerce solutions for large businesses is Elastic Path. With a full, ready-to-launch solution, our headless eCommerce platform promises to deal with all the difficulty of being headless. A headless architecture consists of all the reliable features of traditional eCommerce platforms to offer the best of both worlds.
Pros:
Optimal Omnichannel experiences
PWA, an AR experience, a Facebook chatbot, and an Alexa skill reference were all used as front-end technology
Impressive customizability
Integrate easily with the frontend systems already in place, like POS, CRM, and ERP
Flexible deployment choices that are independent of the cloud – On-premises or via private cloud
SAP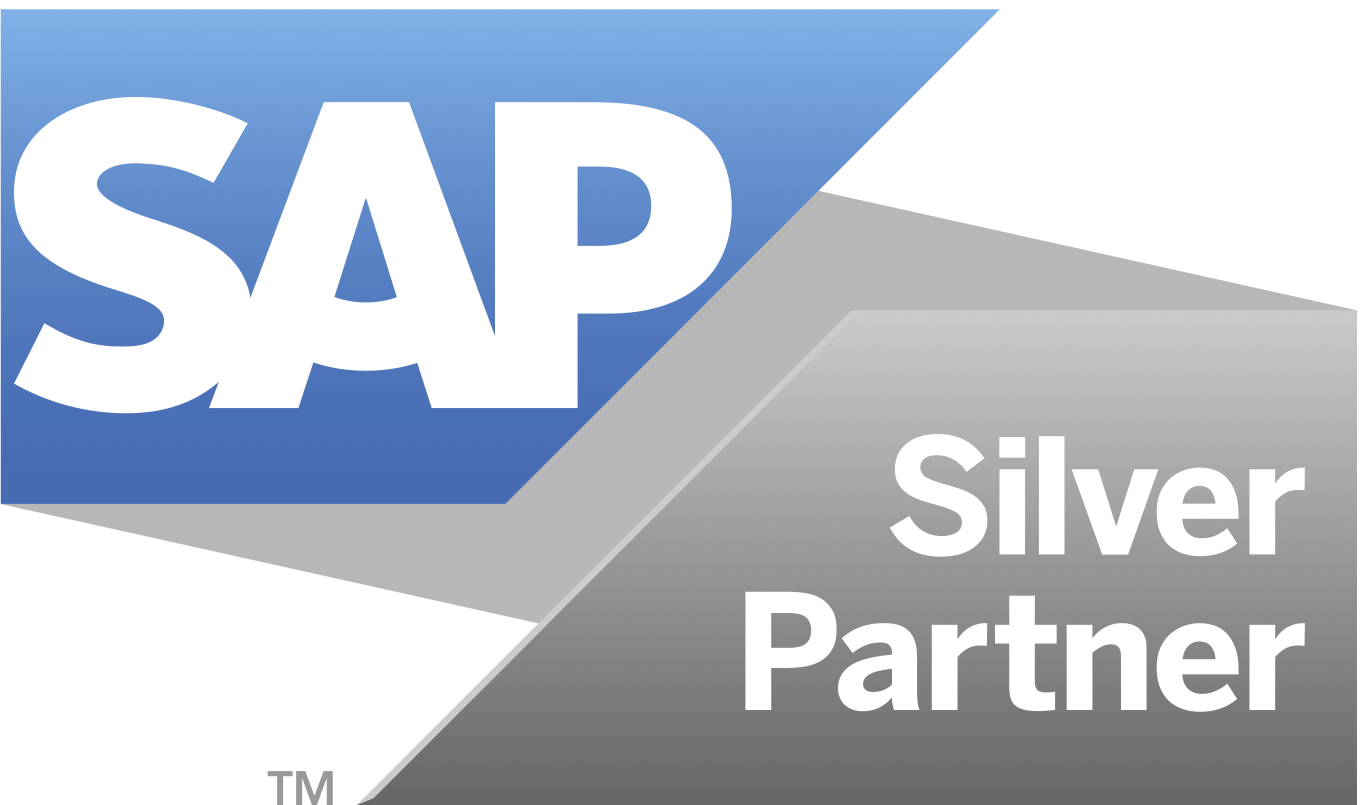 Over the years, SAP has built a solid reputation by offering world-class ERP systems to millions of organizations. As the industry leader in ERP, SAP software assists businesses in centralizing data management. It improves the management of intricate business operations across several departments.
Exclusive to SAP, SAP Commerce is a headless eCommerce platform that fosters creativity and successful expansion. This is a new and improved commerce solution for both expanding and established businesses.
Pros:
Integration with SAP's extensive partner network
New customer touchpoints are easy to adopt
For international sites, provide multilingual catalogs
Manage various stores with one account
Integrate flexibility into improving customer experience
To sum up,
Headless eCommerce development is incredibly rapid, as it allows businesses to focus on the customer experience without having to worry about the technical aspects of eCommerce. If you're looking for one of the best headless eCommerce platforms that will allow you to quickly and easily create a custom shopping experience for your customers, we recommend checking out the above list. Contact us today if you have any questions or would like help going with headless commerce!