Are you looking to build an online store and don't know where to start? The two major options to consider are Shopify and Amazon. Both of these platforms are reliable, user-friendly, and offer the most complete ecosystem for building a successful eCommerce business.
But before diving in head first, it's important to understand what each platform has to offer — so you can make an informed decision on which one is best suited for your particular needs. In this blog post, we'll be comparing Shopify vs Amazon — discussing their various pros and cons so that you can decide which route is right for your business.
Shopify vs Amazon: Overall Comparison
Shopify is a subscription-based eCommerce platform that enables companies to create their brand and online storefront. With the help of simple-to-use and mobile-friendly themes, users may create websites. To increase the functionality of the site, additional tools relating to marketing, shop administration, analytics, and third-party connections are available.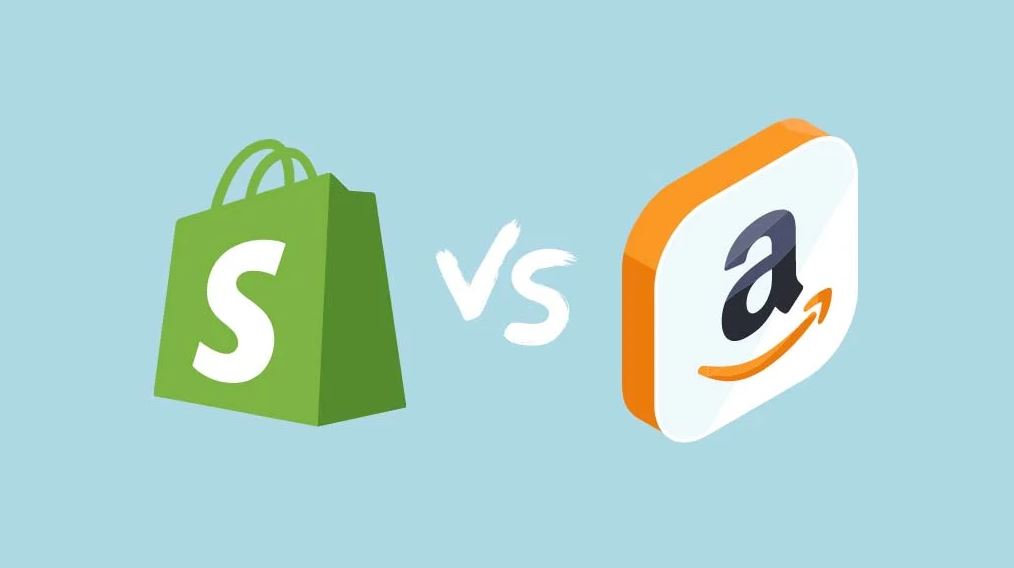 Amazon is a global online marketplace with over 197 million customers. Unlike Shopify, you will face off against other online retailers in the same market. Merchants may send items to Amazon fulfillment centers where they are kept, packaged, and dispatched through the Amazon FBA (Fulfillment by Amazon) program.
Shopify is the best option for eCommerce business owners wishing to establish their own brand because it necessitates the creation of a website. However, individuals who wish to benefit from the booming Amazon marketplace should use Amazon.
What you should know about Shopify
Online merchants may simply create and manage independent digital businesses using Shopify, a robust cloud-based eCommerce store platform. Staples, Bombas, and Heinz are just a few of the large firms using Shopify to run their online storefronts. But the platform's basic subscription plans work just as well for one-person businesses.
The platform's built-in payment processor, Shopify Payments, which is powered by Stripe, allows users to select from more than 80 professionally designed templates and tweak them as needed.
Then, you can benefit from Shopify's vast array of tools for managing your store and customers, including social media integration, discounts, gift cards, safe data storage for customer information, connections to fulfillment centers (like Amazon), and more.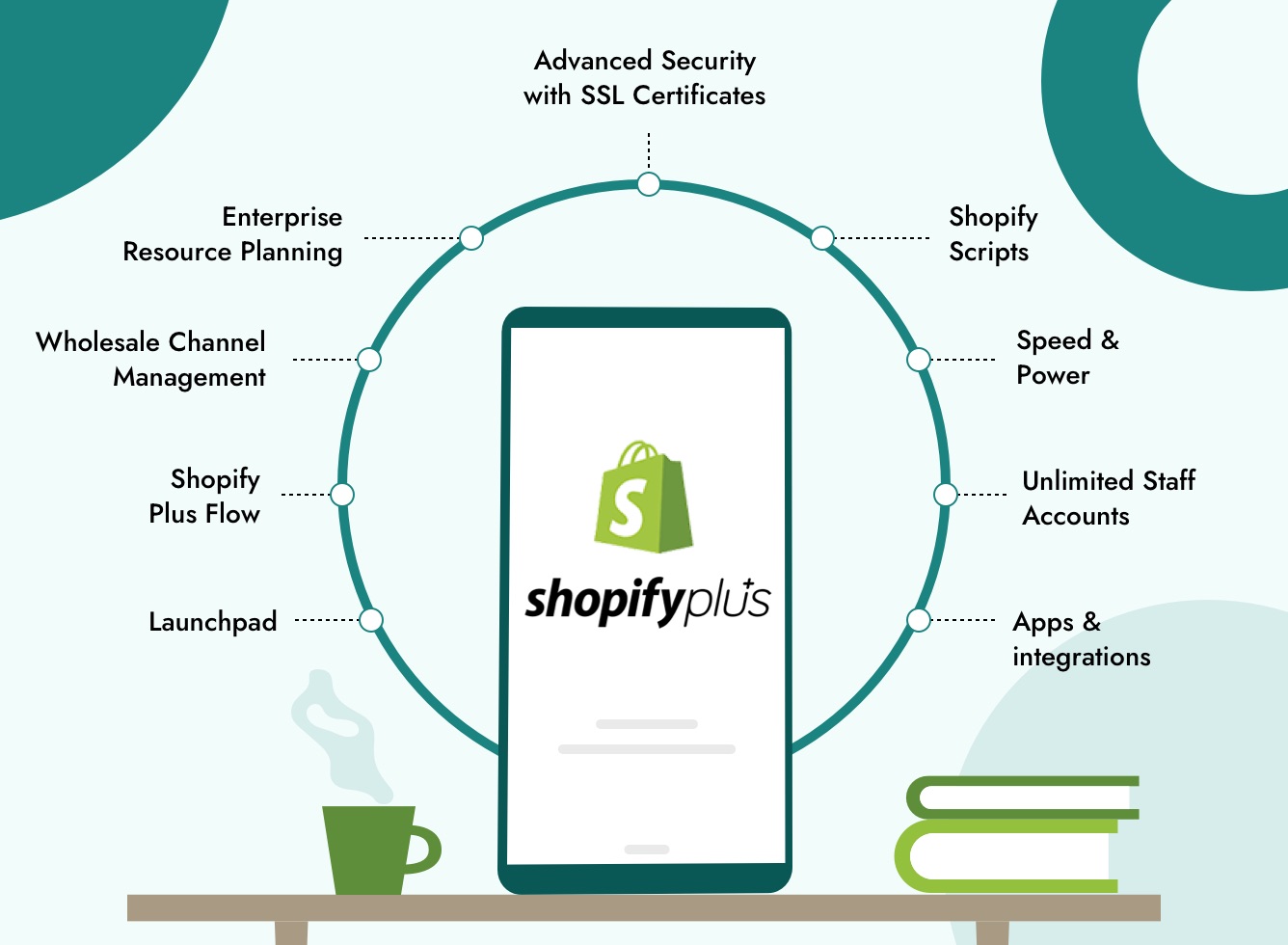 If Shopify does not offer the solution you want, you can probably find it on the Shopify App Business. It compiles hundreds of applications that are appropriate for your Shopify store. And that may assist you in further streamlining your operations.
Additionally, you may utilize Shopify POS, the platform's selection of actual point-of-sale hardware, if you need to sell your goods offline in addition to online.
Shopify Pricing:
Shopify provides three main plans. Each of which has an increase in monthly costs, features, and functionalities as well as specials on Shopify Payments and Shopify Shipping.
Basic Shopify: $29/month
Shopify: $79/month
Advanced Shopify: $299/month
Businesses and companies with high order quantities might instead choose Shopify Plus, which has individualized pricing. On the opposite end of the scale, Shopify Starter is available to hobbyists and side hustlers who run the smallest tiny companies on the platform. By integrating a Shopify product link, you may sell on social media, your current website, or a blog for $5 per month.
What you should know about Amazon
You automatically have access to a consumer base of millions of individuals worldwide if you sell your goods on Amazon (or if you offer your services through Amazon Home Services). Because of this, selling on Amazon is tremendously helpful for new or very tiny businesses that do not yet have enough inventory to establish a standalone web store and attract customers.
Both as an additional source of revenue and as a way to drive a fresh group of clients back to their specialized online storefronts, Amazon is useful for experienced online businesses.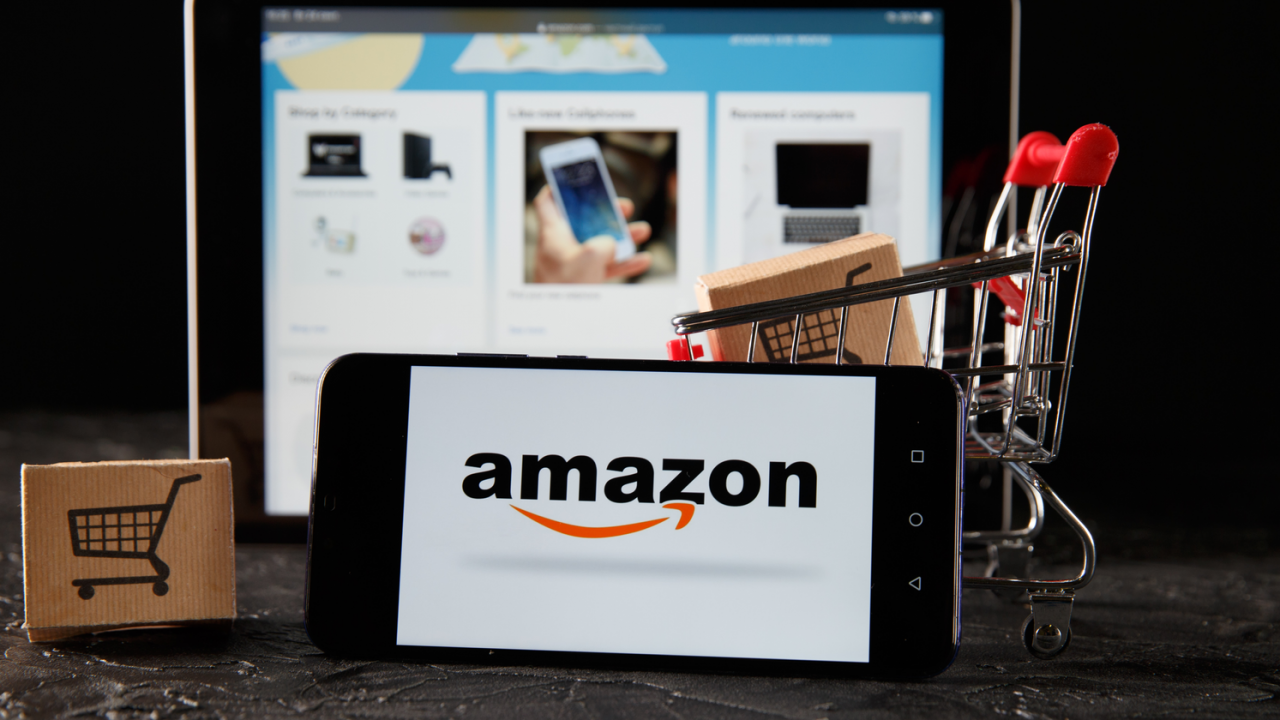 Setting up your seller profile and listing your items is not too difficult. But it might take some practice to get the hang of selling on Amazon. And you must be careful to follow all of its policies. You may also benefit from Fulfillment by Amazon (FBA), which allows Amazon to store your goods on your behalf. And it will take care of packing and shipping as orders come in.
Amazon pricing:
You must first select between the Individual or Professional service package if you want to begin selling on Amazon:
For owners of small businesses that anticipate selling fewer than 40 goods each month, the Individual plan works well. You won't have to pay a monthly membership fee for this plan, but you will have to pay $0.99 per sold item plus any other selling fees charged by Amazon, such as variable closing fees and shipping costs.
The monthly cost of the Professional package is $39.99. With this plan, you won't have to pay per-item selling fees, but you will have to pay variable closing fees, shipping costs, and a referral fee that changes depending on the category of the item.
Shopify vs Amazon: Key differences
Amazon store vs Shopify stores: Storefront creation
Shopify offers more than 100 themes that have been well-created and allow for customization. There are themes from a variety of businesses, including apparel and accessories as well as sports and recreation. Because the web builder is simple to use and browse, beginners may immediately open their business.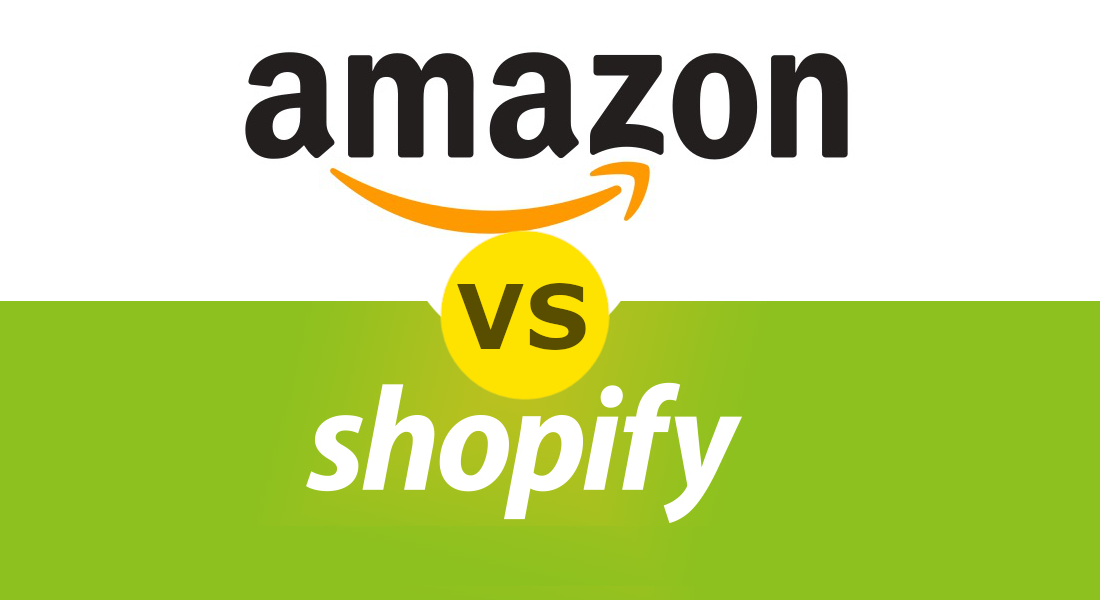 With an Individual plan, getting a personal Amazon Seller account is free. You cannot create a storefront, unlike Shopify, but you do have complete control over the product photos and descriptions. It's harder to draw people in since Amazon displays your items next to those of your rivals.
Marketing strategies
More than 197 million individuals each month may access the Amazon Marketplace, compared to Shopify's 56.5 million monthly unique users. Despite having a lot of traffic, Amazon has far more competition than Shopify. Because every retailer uses the same style and layout, it is more difficult to distinguish. However, Amazon advertisements allow you to promote product specials and improve your presence on product pages and search results.
Shopify allows users to create their online store, in contrast to Amazon, which only offers one platform. You must, however, advertise your company independently and draw visitors to your website.
The good news is that Shopify includes a ton of marketing and SEO tools. It may be incorporated into social media networks, and Facebook sales can then be made. Discounts and gift cards are other ways to increase sales. Even if marketing is difficult, Shopify won't show your items next to those of your rivals, making it less competitive.
Order Fulfillment
Amazon FBA is available to business owners that don't want to bother with handling inventory and product delivery. Individual selling accounts, however, have a storage restriction of 10 cubic feet, but professional selling accounts don't. Additionally, there are charges determined by the product's weight, size, category, and distribution routes.
Compared to Shopify vs Amazon FBA, although Shopify has a fulfillment network as too, it is not as developed or efficient as Amazon FBA. Even if you're not an Amazon Seller, you can still use Amazon FBA.
Using Amazon with Shopify
Shopify vs Amazon work nicely together. They each provide services that the other does not. Why not combine them to create something fantastic, similar to how peanut butter and jelly go together?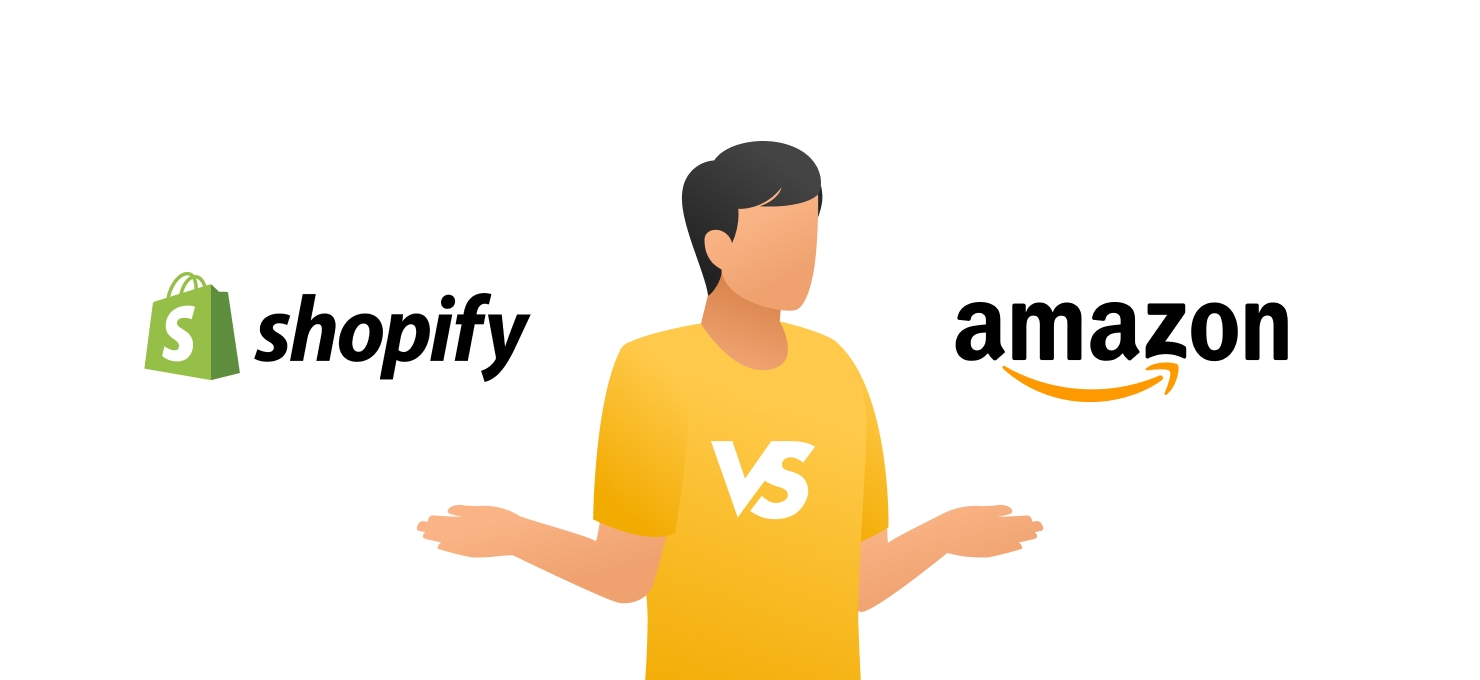 Amazon may be included in your Shopify store. Yes, precisely what you think it means: with a few simple clicks, you can create your own online store and simultaneously promote your goods on the biggest marketplace in the world.
This will enable you to sync inventory and product information, link goods, and generate Amazon listings and offers directly from Shopify.
To add the Amazon Sales Channel to your Shopify Store, all you need to do is create an Amazon Seller account.
The essential thing to be aware of is that the Amazon Professional Seller account is still a fee-based service. In addition to your monthly Shopify subscription fee, you will also need to pay for the Amazon Professional plan.
But uniting these two giants is a wise investment if your company is ready for greater exposure and development.
In a nutshell,
All in all, when it comes to Shopify vs Amazon, the decision of which platform to choose can be overwhelming. That said, if done correctly, both can be extremely beneficial for businesses looking to expand their presence. If you're considering taking the plunge into either Shopify or Amazon or even both platforms, do what is best for your business and figure out if one option better serves you over another.
Overall, we advise anyone starting an eCommerce firm to use Shopify. It provides you with more control, a more solid sense of your brand, and a scalable price.
Amazon is beneficial for small sellers that don't want to pay an upfront charge, but because of its changeable additional fees, it can be hard to predict how rapidly those expenses could mount.
In addition, it is important to consider all aspects from customer service to digital marketing and delivery policies before jumping in head first. With this knowledge in mind and a solid business strategy in tow, your business can truly grow with either Shopify or Amazon.
Remember – when weighing your options to reach success online – it's always important to trust experienced professionals and consult them on any questions you may have. When considering growing your eCommerce business with Shopify vs Amazon, simply contact us – we'll be happy to extend our wealth of experience and knowledge.