The eCommerce marketing funnel is an effective method when you, as an eCommerce marketer, feel stuck trying to optimize your marketing efforts. More specifically, if you want to improve the conversion rate of your website, your eCommerce marketing funnel will help you turn leads into buyers.
What is the purpose of creating an eCommerce store?
Of course, it's a part of the sale process, right?
Everyone wants potential customers to visit their online store, fill their cart with items, and pay for them. However, life doesn't go, sometimes, the way we want it to.
Often, customers will not immediately purchase the products of an eCommerce store the first time they visit it. Consumers today have a very clear awareness of the so-called transparency of products. They will check all kinds of information related to it and the brand, compare it with similar products from other vendors, etc., and then make the final decision.
If you're having problems converting them into customers, you're not alone. However, with our experience in eCommerce marketing, we will share with you a secret to help you drive sales by sending the right message to the proper potential audience at the correct time. That is bringing it into your eCommerce marketing funnel.
So what is it? Which stages are included? What role does it play in attracting customers from the first visit? How to build and optimize it?
The essence of this tool lies in knowing what your potential customers want. Let's explore those specific sections in today's article and dive right in!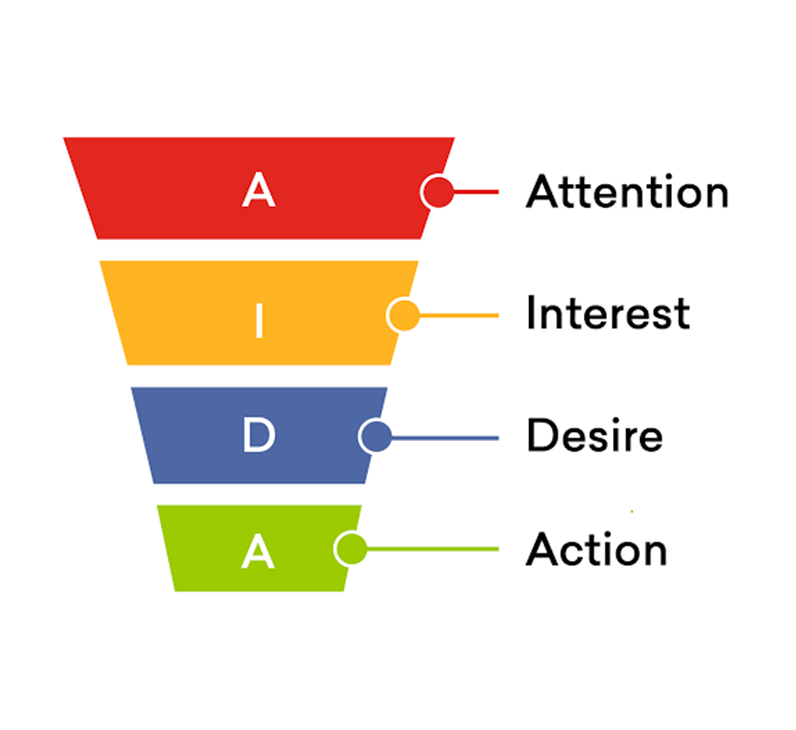 What is an eCommerce marketing funnel?
Contrary to its name, the eCommerce marketing funnel is not a place where all your marketing activities or anything meaningful with a website (traffic, for example) will go through without loss, like the purpose of a typical funnel.
It is a description of the visitor's path from the moment they click on your website until they make a payment for the order. During the process, the customers will make a series of decisions, and these will be recorded in the eCommerce marketing funnel. So, the website owner can see what his customers are searching for, what their experiences are like, and whether the type of information he provides on the eCommerce store is sufficient.
An eCommerce marketing funnel will usually have 4 stages, including Awareness, Interest, Desire, and Action. That is the process by which customers interact with your website and products.
So why is it funnel-shaped?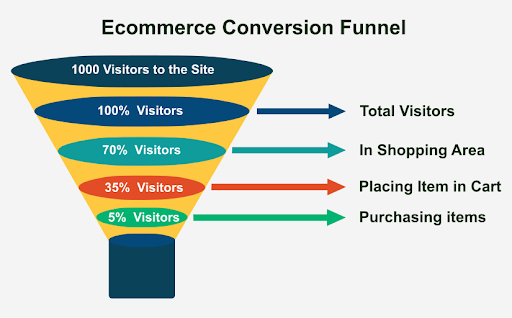 As you can see in the image, the widest part at the top is the stage where customers know the brand. If they're not interested, they'll leave. But what if it is? That is, they are going to the second stage. Gradually, your customers will reach the final step of the funnel.
However, it is a gloomy fact that the average number of customers who make it to the final stage is very low, only 3.3% of overall. And it's called conversion rate.
After each stage of the eCommerce marketing funnel, this number will decrease, as shown below. That's why it has that special shape.
But don't be discouraged, because…
From that customer journey map, you can determine the types of content you need to edit to engage with customers, plan marketing campaigns, and more. The end result is an increase in the area of ​​the lower stages of the funnel.
For details on the benefits of an eCommerce marketing funnel for a website, scroll down to the next section.
How the eCommerce marketing funnel enhance your website?
Marketing opportunities
Certainly, not everyone has the same needs. Thus, you need to identify the right customer segments, i.e., the ones that will bring you the most value, improve the areas that affect conversions, and optimize certain stages in the eCommerce marketing funnel.
For example, your customer group is young people. So your research will direct you towards boosting your posts about discounts and promotions on social media like Facebook. Then, take advantage of it to link back to your website to drive traffic.
Content strategy
Using an eCommerce marketing funnel and doing customer research, you'll know what kind of content they're interested in. From there, you can deliver proper content and have greater control over your content marketing strategies.
Remember to personalize the content sent to customers, especially in email marketing, which means making your potential customers feel that your brand cares about THEM. This is essential to entice and win customers in a highly competitive eCommerce environment.
Better user experience and SEO
With each stage of the specific eCommerce marketing funnel optimized, you'll improve the user experience. If you don't know, the length of time a customer stays on your website plus the click-through rate, which are boosted by an excellent customer experience, will make your SEO score soar. As a consequence, your website will be appreciated by search engines like Google in terms of content (useful for users or not) and put up at high rankings for customers to find easier.
Revenue growth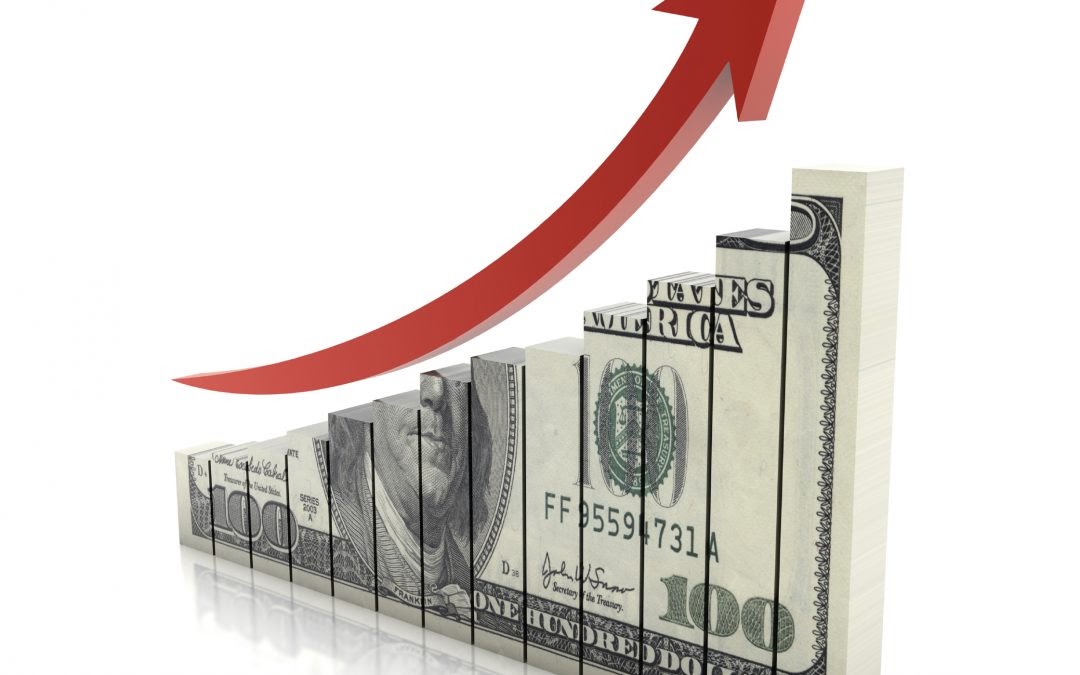 The increase in conversion rate every day means that the number of your customers closing orders is increasing. It resulted in significant revenue growth. More importantly, when customers are satisfied with their experience in your eCommerce store, they will visit to buy again when the need arises. That said, besides the short-term goal of increasing conversions and revenue, the eCommerce marketing funnel also helps you achieve a larger, longer-term goal – creating a loyal customer base.
4 Stages of an eCommerce marketing funnel
Awareness
At this stage, internet users may come across an advertisement or a blog post of yours and feel interested in the content it conveys. It could also be related to the problem they are having. So they click on the link to your website and initially form awareness about your brand. Therefore, building content at this step is very important.
Consideration
Continue to build useful content, including images and videos, across all channels needed to engage your audience. At this stage, they will pay much attention to entertainment and educational values ​​depending on the type of product. Get them to spend more time on your website by suggesting they read your blog or sign up for email offers, etc.
Desire
If your audience has no desire, help them create it. Mention and focus on individual product benefits rather than generic features. Using email marketing and building CTAs will drive customer decisions about the need for your product to achieve better results.
Action
In order for this step to go smoothly, you need to prepare everything to make it as convenient and easy for the customers as possible. Even a small mistake in the checkout process can increase the cart abandonment rate. You can also leverage on-site messaging and do cart abandonment email campaigns and to find out why and encourage customers to return to pay for the cart with the right promotions.
3 Easy steps to build an optimized eCommerce marketing funnel
Step 1: Identify your customer journey
There are many tools to help you map the customer journey, in which Google Analytics is the most widely-used and optimal. The way it works is by using reports like user flow to see what actions your customers take when they visit and view pages on your website. It then aggregates and calculates which domains bring in the most traffic, the average number of user touchpoints before making a purchase decision, and more.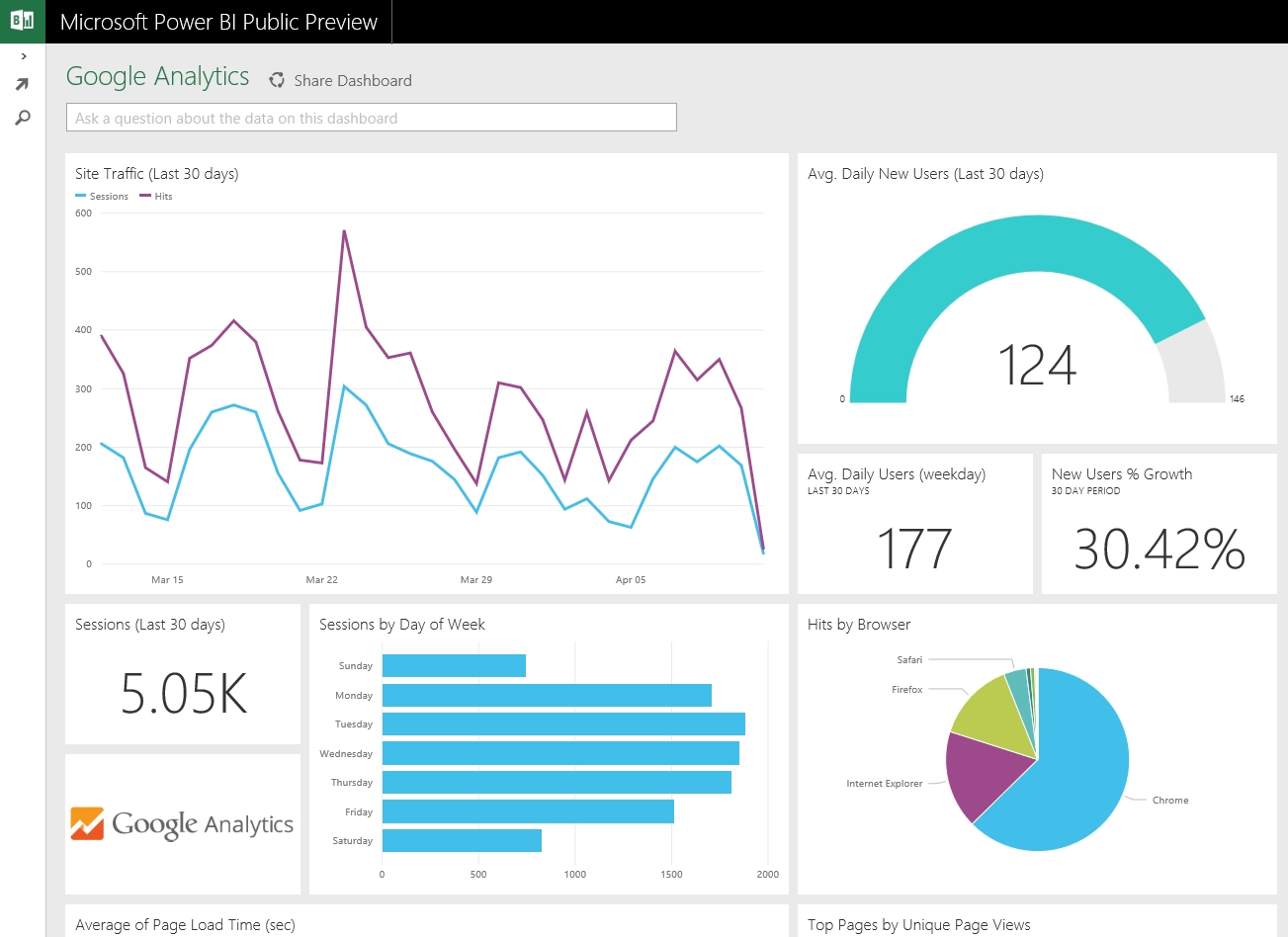 Step 2: Map your eCommerce marketing funnel stages to conversion triggers
In this step, you will plan to drive conversions for each stage of the eCommerce marketing funnel and execute it. For example, interesting information related to your product will be most useful when used for the Awareness and Interest stages, while social proof information will be beneficial to make customers trust you more at the Desire stage.
Step 3: Determine the point at which a visitor turns into a lead
The most obvious telltale sign of a visitor turning into a lead is when he sends you contact information. Usually, customers will use their email addresses to register for an account or receive information about upcoming products, services, and discounts. Your job after confirming it is to implement a lead nurturing strategy so that they take the final step of making a purchase.
eCommerce marketing funnel examples
If talking about a company that uses an eCommerce marketing funnel successfully, it definitely must not ignore The Honest Company. Let's analyze some of their strategies at each stage.
Awareness: This business builds a powerful blog with useful health and lifestyle information to provide readers.
Interest: The company's website also has an introduction page about the brand and the presence of social activities for visitors to better understand it when learning more about the company, thereby creating inspiration for them.
Desire: To strengthen customers' trust, the company encourages them to use free trials of the products.
Action: For orders over $50, they will be shipped for free. Then why don't you buy its products, right?
In addition, to promote membership registration and the power of word-of-mouth marketing, customers of The Honest Co. will receive a voucher that worths $20 for successfully referring a new customer to the company. That's why this company is so successful and has such a strong customer base.
Key KPIs for conversion funnel optimization
Traffic
This is a metric that shows all the people who visit your website over a period of time (like a day, week, or month). This metric can come from anywhere the link might appear, such as search engines, social media pages, or paid ads, etc. By tracking traffic, you can identify which stages of the eCommerce marketing funnel that it drops suddenly to implement the right eCommerce marketing strategy and fix what's driving people away.
Bounce rate
Similar to traffic, bounce rate also tells you how many customers leave your store after visiting it. The way to improve and optimize the eCommerce marketing funnel with it is similar to using the traffic to measure it.
Cart abandonment rate
With this KPI, it measures the number of users who add items to their shopping cart but leave without completing the transaction. Many websites have high cart abandonment rates. This indicates that their website is having problems with the payment process, or related costs, such as shipping costs, taxes, etc., making customers not want to make the payment.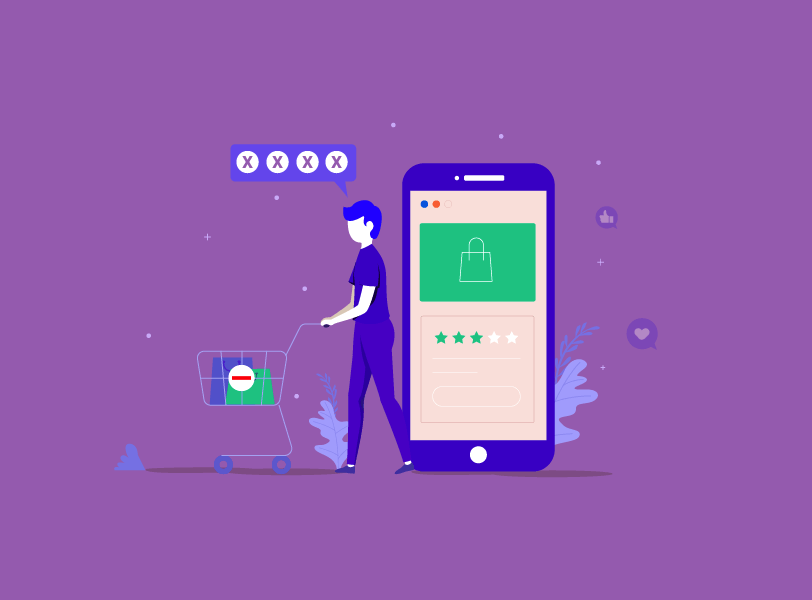 Cart recovery rate
This is the clearest demonstration of whether your eCommerce marketing funnel is effective or not. If this number has not improved much from before using it, comparing sales with the increase or decrease in traffic will help you realize the problem lies in attracting customers, keeping customers interested, driving their demand, or creating a smooth checkout process.
Sales
Growth in sales is sometimes everything, but the conversion rate is also important because it is the factor that convinces customers to sign up for an account or coupon email. The more this number is improved, the more profitable your future sales will be.
Conversion rate
This ratio shows that customers really believe in the products and information you provide, and your efforts to appeal to and encourage customers have been effective. It describes the number of customers returning to complete the transaction after abandoning the cart. You should combine using cart recovery rate after using cart abandon rate for best results.
Redemption rate
As you use promotions and discounts to optimize your eCommerce marketing funnel, you'll need to know the percentage of customers that convert the coupons you offer them. If it's low, this means it's not really working with the audience or stages you're applying on.
Wrapping up
Once you've mapped the buyer's journey with an eCommerce marketing funnel, you'll be able to identify what you need to do at each stage on that map and bring more users to the next stage. Hopefully, our guides will help you choose the right eCommerce marketing funnel for your business and get easier to optimize each stage of it. However, if you are still unclear about this area, don't hesitate to let us know or visit our blog. Thank you.