A digital transformation strategy is a must for businesses to leverage the advancements in technology. It improves business processes, streamlines operations, and drives greater customer and shareholder value. Analysts expect the digital transformation market to grow rapidly and reach USD 3.3 Billion by 2025 (a report by Research and Markets).
However, like other technology solutions, digital transformation has its own pros and cons. The only question here is how to avoid the risks as much as possible and adopt the best practices? So, before committing to any plan, let's take a look at 5 key principles to develop digital transformation strategies!
What is a Digital Transformation Strategy?
A digital transformation strategy is a detailed roadmap to adopt digital technologies in order to create new or modify existing business processes, culture, and customer experiences to drive value for the organization.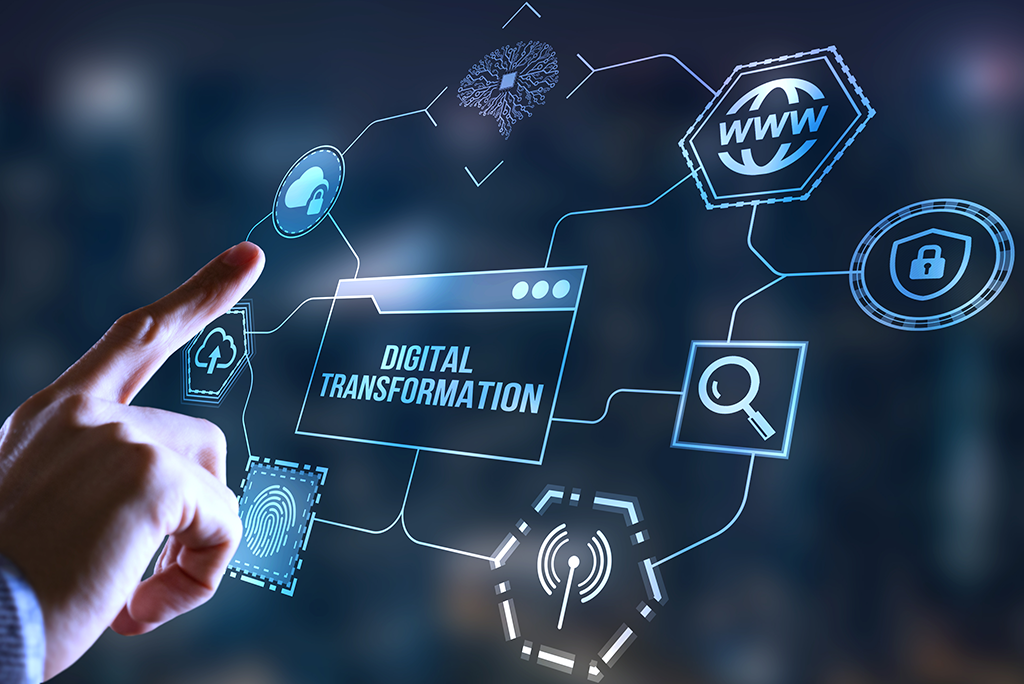 Digital transformation can be a daunting task for businesses. With that in mind, we provided steps to digital transformation – a detailed guide on how your organization can get started on digital transformation right here. Nevertheless, our previous blog did not mention the general strategy for digital transformation or the mindset to develop one. Creating a suitable strategy for your digital transformation process is extremely important and hard, and it's highly likely that you have to create one for your own business as each business is different from the others. That is why we have laid out the 5 crucial principles to create a strategy on your own.
Top 5 key principles to develop a digital transformation strategy
Forming an effective digital transformation strategy requires careful planning and execution. Here are 5 key principles to keep in mind when developing yours:
Plan-goals
The first step to setting a digital transformation strategy up for success is understanding what you want to achieve and set clear business goals. These goals are often split into short-term goals and long-term goals. A great way to start is with your 5 to 10 years specific plan for the future. A common goal-setting process to use is the SMART goals process (Specific, Measurable, Achievable, Relevant, and Time-bound). When it comes to setting goals and objectives, upper-level managers (such as the CEO and other executives) establish the organizational mission and then determine strategic goals. Then, they are passed down to the next level of management to determine the tactical goals and objectives.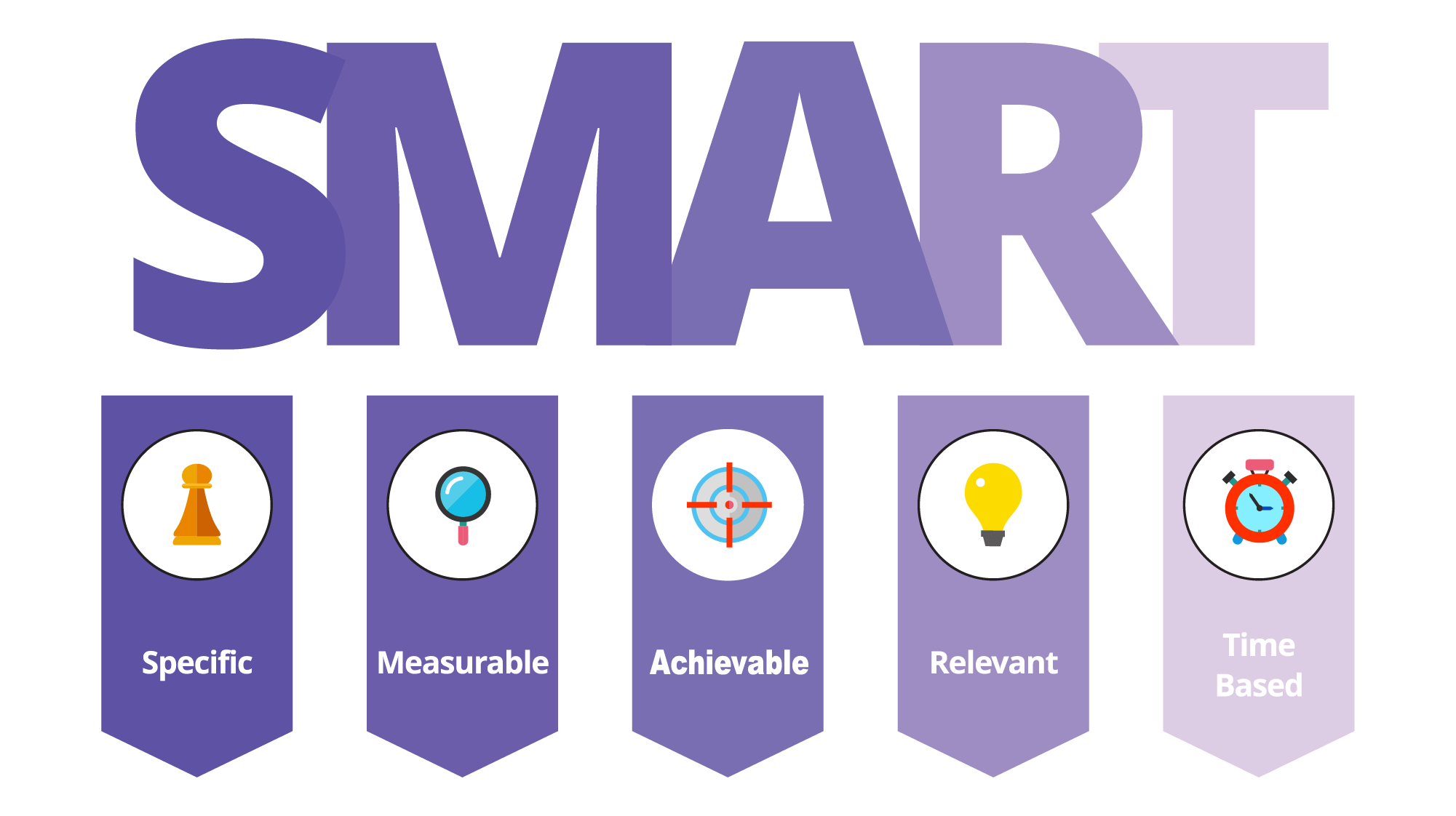 Setting business goals is a best practice that helps drive businesses in the right direction. Once you have your goals defined, you can begin to identify which digital technologies will help you achieve them.
Customer insights
According to a survey by PwC, nearly half of all companies say improving customer experience and customer satisfaction were the leading influences to starting a digital transformation. Thus, it is essential that digital transformation strategies are aligned with an acute focus on customer experience. In order to create a digital transformation strategy that meets your customers' needs, you need to first begin with customer pain points and their needs.
The Customer Insights (CI) team or the Marketing department is responsible for understanding the needs and wants of our customers. This means gathering customer data and insights through surveys, interviews, focus groups, and other research methods. Evaluating, correlating, and understanding the pain points drive your business to the right digital transformation strategies. Moreover, use your customer advisory councils to correlate and test your findings. GUIs, Artificial Intelligence, cloud, and data analytics are these top tools to help you in times of understanding customers.
Technology alignment
Forrester's survey found that as companies seek competitive advantages, they are prioritizing innovative technologies. According to the study, 93% of companies consider innovative technologies as necessary to reach their digital transformation goals. This means selecting the right digital technologies and tools and putting in appropriate processes and infrastructure will achieve your desired outcomes. However, it's important to note that not all digital technologies will be relevant and helpful to your business, so remember to select those that are most likely to help you achieve your goals.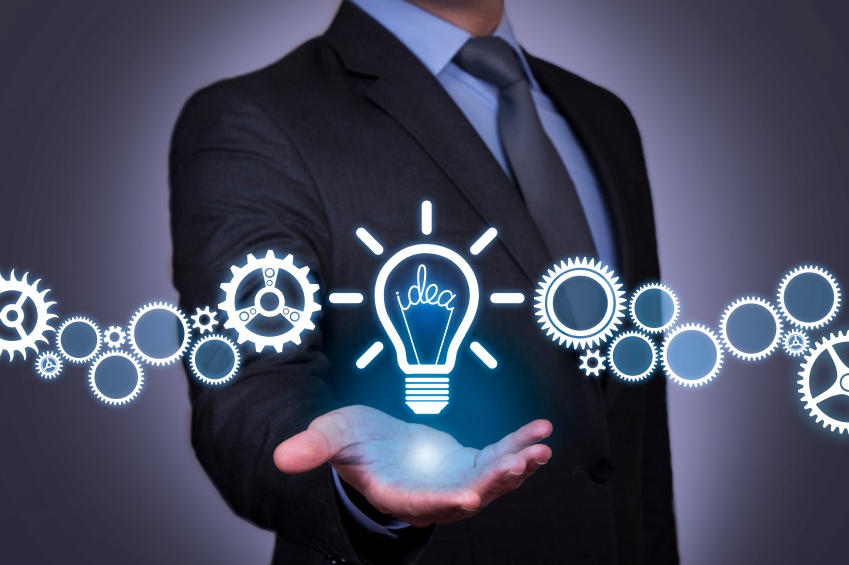 In fact, business leaders may not yet be aware of important new or enhanced technologies. It's an IT leader's responsibility to alert business colleagues to the potential of transformational technologies and ensure the organization's technology investments are aligned with its business goals as well as performance enhancements.
Some new-age technologies that may be implemented to drive digital transformation for your business are:
Cloud and Distributed Platforms: allow remote network access to hardware and software
Data Analytics & Artificial Intelligence: offer predictions about what works and what doesn't
Machine learning: gain insights from raw data
Blockchain: reduce the time and costs of transactions for all parties involved
The IoT: automate processes and reduce labor costs
Metrics and KPIs
As you implement your digital transformation strategies, it's important to establish metrics and KPIs for measuring success. Choosing the right metrics and setting up KPIs will give you a clear picture of your progress that you can track and adjust your strategy as needed.
There are a few things to keep in mind when selecting metrics and KPIs:
Make sure the metric is relevant to your digital transformation goals
Choose a metric that you can easily measure and track
Set up KPIs, for example, website traffic; lead conversion rate; sales revenue growth; customer satisfaction score, etc.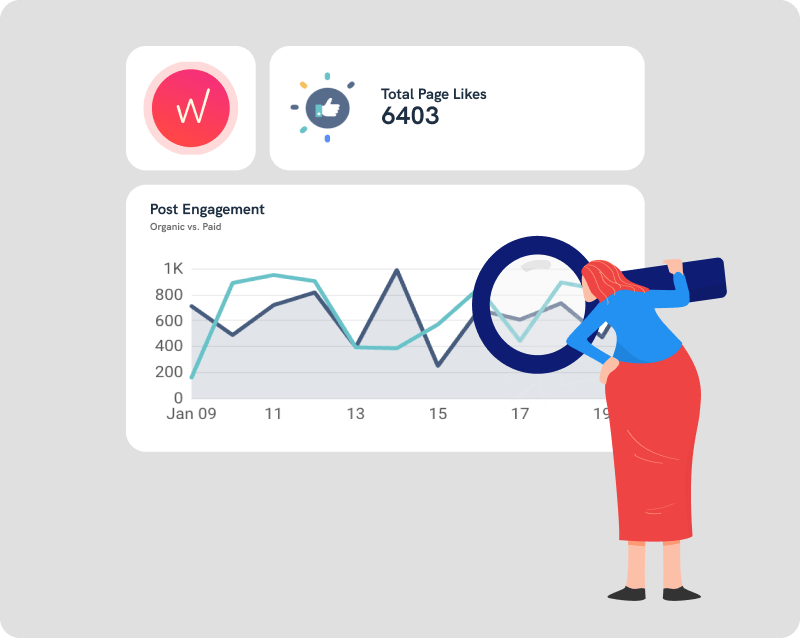 However, there will never be one perfect set of KPIs for your business or team, or process because the context or environment in which we're measuring is always changing. Ultimately, we all know that there's always more to learn, more to explore, and more ways to improve. Therefore, leaders and employees have to be flexible and adopt continuous recalibration of goals and measures.
Supervision & Management
When your company begins to see the result, leveraging this success in the long term is the next step. The digital world is constantly changing, and businesses must be agile in order to keep up. Supervision and management play a vital role in ensuring digital transformation strategies are properly executed and monitored.
Primarily, a Chief Information Officer (CIO) is responsible for leading and strategizing the digital transformation roadmap for the organization. The CIO works with other senior executives to develop, implement, and maintain the digital transformation strategy. However, supervision & management can also come from other employees and managers. These roles are responsible for specific aspects of the digital transformation strategy and often report to the CIO. Supervision & management in digital transformation strategies helps to avoid potential issues and risks, provide clarity of purpose and objectives, ensure that everyone is on the same page, and prepares for culture change. With the right supervision and management in place, businesses can overcome these challenges and reap the benefits of digital transformation.
Conclusion
Digital transformation is inevitable in today's business landscape. In order to stay competitive, businesses need to embrace digital technologies and strategies. At Magenest, we have a team of experienced digital transformation experts to help you with everything from digital strategy to execution. Contact us today to learn more about our digital transformation services or take a look at our ebook for the most practical checklist when creating a website right here.