eBook: eCommerce Website Development Checklist
It is a must for any merchants to check their eCommerce websites carefully before launching to ensure that their online store will work properly and effectively. This ebook gives you a detailed eCommerce website development checklist that you can follow with ease.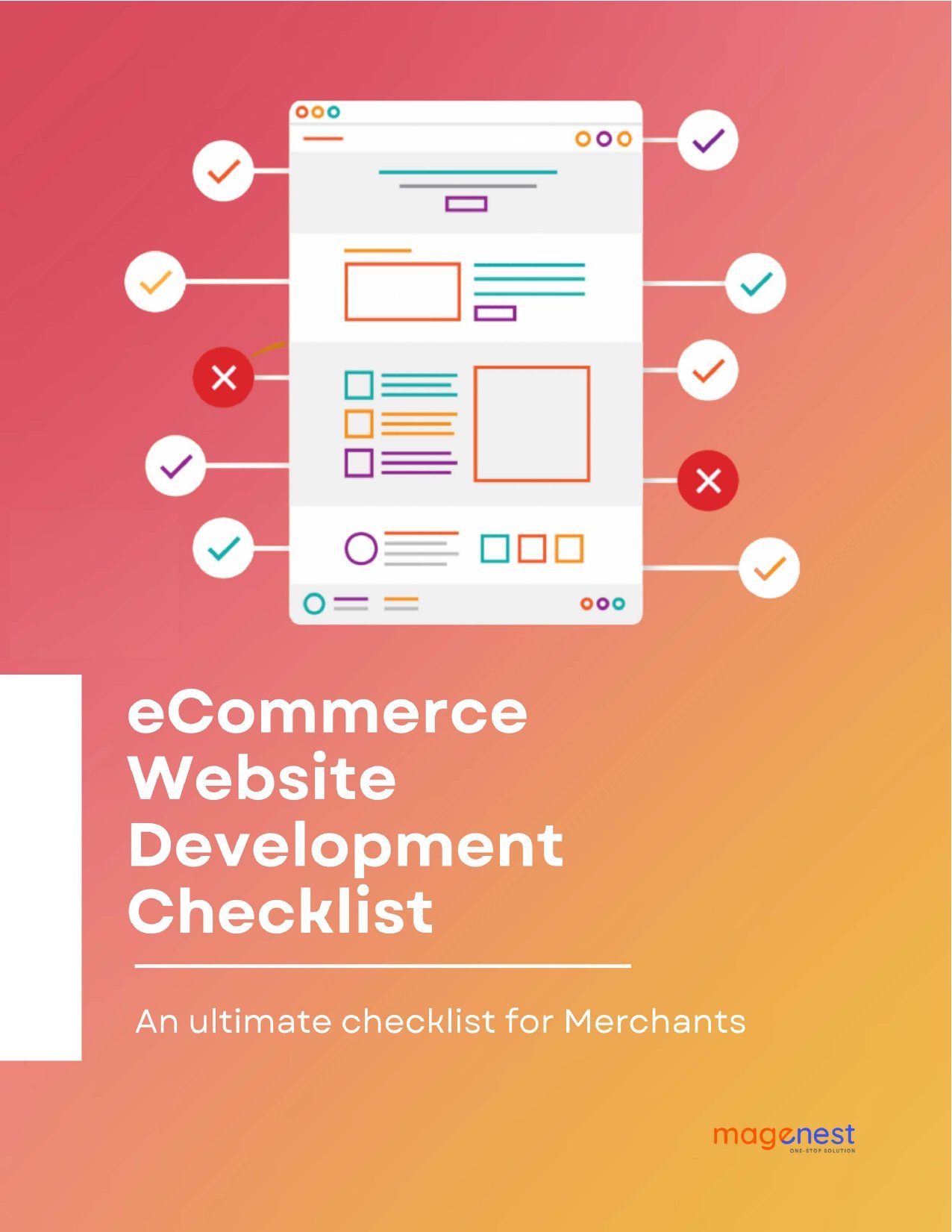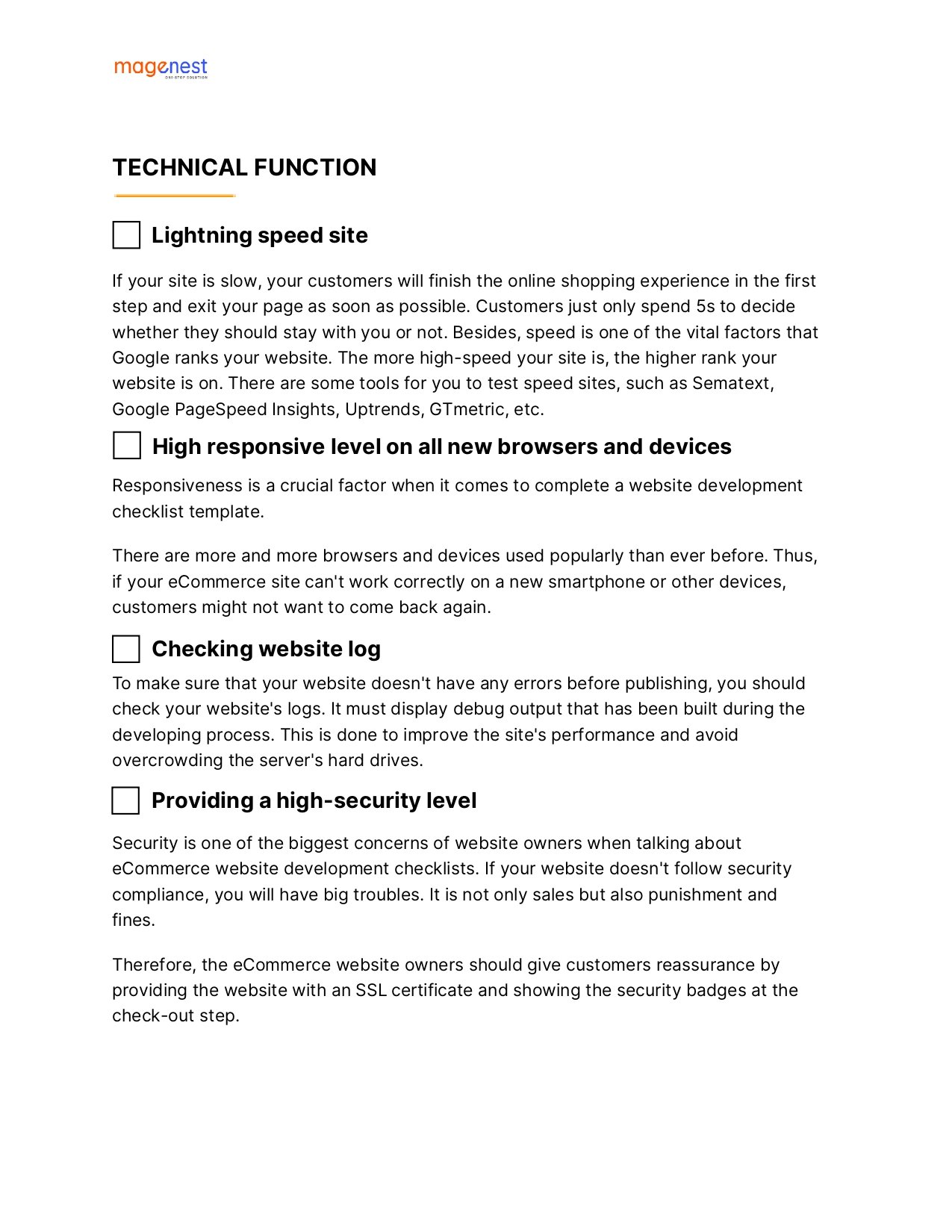 About Ebook
Why do you need an eCommerce Website Development Checklist?
Checking your website before publishing is a must to avoid risks that can negatively affect your business activities. Thus, you and your teams need a sufficient eCommerce website development checklist to keep the website development process on track, steering it toward success!
What will you find in this Checklist?
There are 6 parts you have to go through when checking an eCommerce website before launching:
Part 1: Technical functions
Part 2:

Website overall look & feel

Part 3: Homepage
Part 4: Product pages
Part 5: Checkout page
Part 6: eCommerce SEO
In this ebook, we will give you a detailed website development checklist just for merchants. This checklist includes sufficient elements you have to check in each part that helps you find out the problems and optimize your site as soon as possible!