When it comes to customer relationship management (CRM) and information technology service management (ITSM), there are several key differences. Primarily, CRM software is focused on sales and marketing, while ITSM software deals with the day-to-day operational issues of the IT departments.
However, there are benefits for ITSM professionals to learn from CRM best practices. In this blog post, we'll explore the primary differences between CRM vs ITSM. Then we will discuss some of the ways that ITSM professionals can benefit from taking a closer look at CRM. Keep reading!
What is ITSM?
ITSM, which stands for IT Service Management, refers to the process by which IT personnel monitor the delivery of their services to clients. It's a front-to-back process. Because of its wide reach, ITSM is frequently mistaken for simple IT support.
However, the objective of ITSM is basically to serve as a guide by considering all aspects of a workplace's technological infrastructure. This includes anything from fundamental necessities like computers and servers to more specialized items like software programs.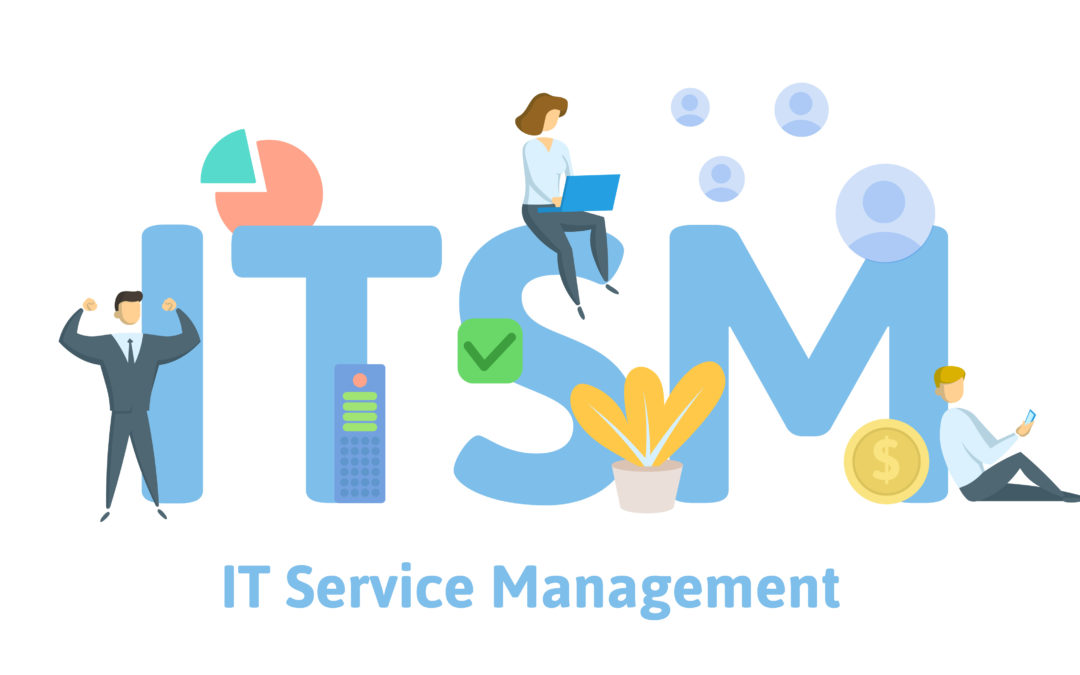 Your IT team will profit from ITSM, and your entire organization will gain from service management principles. ITSM increases productivity and efficiency. An approach to service management also aligns IT with business objectives by standardizing service delivery on budgets, resources, and outcomes. It lowers expenses and hazards while enhancing client satisfaction.
Service request management: It is a repeatable process for dealing with the many different kinds of customer service requests. It includes those for access to applications, software updates, and hardware upgrades.
Knowledge management: It implies a multidisciplinary strategy for reaching organizational goals while utilizing information to its maximum capacity.
IT asset management: Simply said, it involves ensuring that your organization's important assets—both material and intangible monitored and utilized.
Incident management: It is the procedure to deal with an unexpected occurrence or service disruption and return the service to its operating state.
Problem management: In addition to locating and resolving occurrences, problem management includes recognizing their underlying causes as well as the most effective ways to get rid of them.
Change management: Whether launching new services, managing current ones, or fixing code issues, change management makes sure that standard procedures are followed for effective and quick handling of any changes to IT infrastructure.
On the other side, CRM (Customer Relationship Management) is a system to develop and manage the connections and interactions between a business and its clients. When it comes to CRM, it all comes down to strengthening business ties with clients, increasing profitability, and optimizing operations. They don't just focus on service management.
What is CRM?
A CRM system combines technologies for managing and streamlining your company activities, such as contact management software, sales pipeline software, and many more. The best thing about CRM solutions is to manage client connections across the whole client lifecycle. This covers interactions themselves as well as marketing, sales, digital commerce, and customer service administration.
A CRM system manages a company's day-to-day activities and interactions with its customers and future customers. It occurs once it has a comprehensive understanding of each customer or potential customer.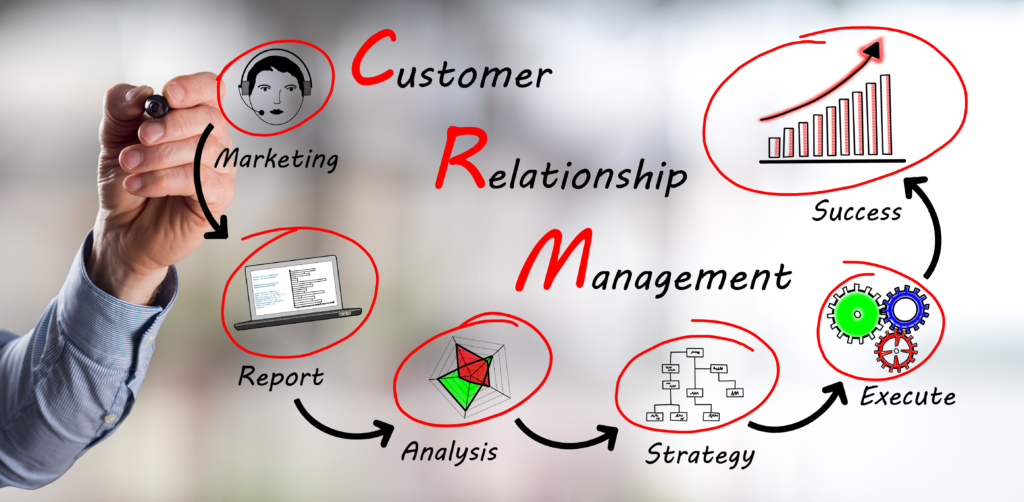 For marketing, this entails addressing engagement at the appropriate moment and in the appropriate way. It takes place, for instance, through customized marketing campaigns. Databases and forecasting, on the other hand, help sales representatives make more precise decisions about how to approach potential customers.
For customer service representatives, this means giving them the freedom to reply to consumers via any channel, whether they are contacting them at home, out in the field, or on the company's property.
In other words, a CRM is used to locate, attract, win, nurture, and keep profitable clients for the business using tools that are unique to CRM, like dashboards that present the aforementioned information in a streamlined and practical way. Salesforce CRM and Microsoft Dynamics CRM are two examples of CRM tools.
Primary differences between CRM vs ITSM
The differences between these frameworks' scopes are perhaps the most obvious. When compared to CRM, which focuses on profitability and customer retention, ITSM has a considerably wider reach and tends to place more emphasis on SLAs, customer experience, asset management, service delivery, and enhancing the comfort and productivity of internal IT users.
Thus, it may be said that ITSM has a greater appeal for those seeking a more comprehensive administration of all areas inside an organization.
CRM is made to cater to outside clients who have a choice with who they do business. Whereas, the internal users of IT systems and services are primarily the focus of ITSM. Consequently, ITSM relies more on agreements and definitions of what constitutes sufficient service levels than CRM does, which relies mainly on persuasion and incentives.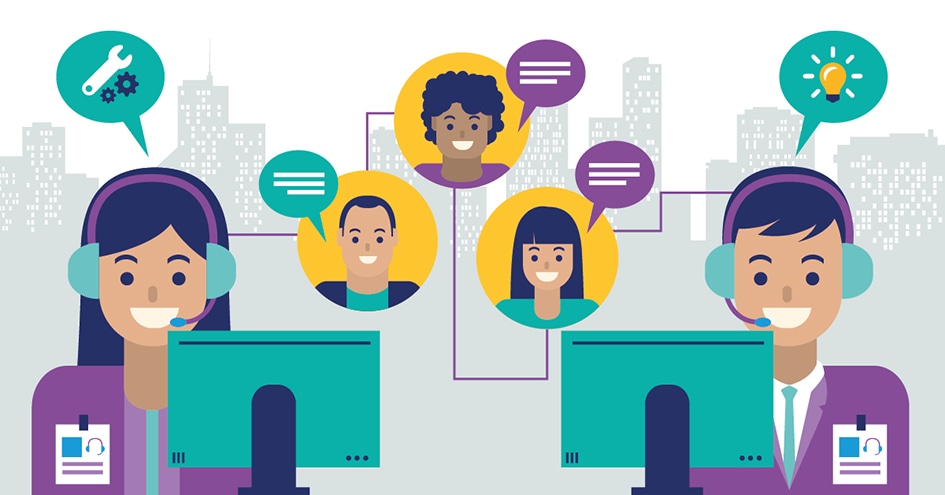 While CRM needs to attract and retain customers, IT must fulfill its obligations to a mostly captive market through ITSM.
However, it's essential to make it clear that, at their core, CRM vs ITSM share the same objective: supplying customers with the goods and services they require at a price that is reasonable for the organization's objectives. Both of them use call centers and support desks to keep track of problems and occasions involving customer contracts.
The following IT-related aspects are typically addressed by ITSM:
Service Requests and the Help Desk
Problem Solving & Incident Tracking
Request for Change and Control
Release Control
Service continuity and availability
Security
Support and improvement of the application
Monitoring of software assets
CRM, on the other hand, typically revolves around the following activities:
Sales/Marketing
Consumer Support
Technical Assistance
In order to achieve compliance with performance standards that have already been agreed upon by customers, ITSM is superior to CRM. CRM, however, aims to do better with increasing and fostering customer loyalty.
What can ITSM professionals learn from CRM?
While ITSM methods can teach CRM settings little, the contrary may not be true. It's entirely feasible that a sales/marketing strategy for ITSM would produce better outcomes than SLAs and OLAs.
Although it is unlikely that users of core business systems will ever be able to choose which order-to-fulfillment systems to employ on a daily basis, it would be interesting to see who they would select as the provider of optional tools and systems.
What if the ability of IT to offer services to the company and its employees was a factor in the evaluation of that department's performance? What if IT had to deal with rival suppliers for different categories of information technology goods and services?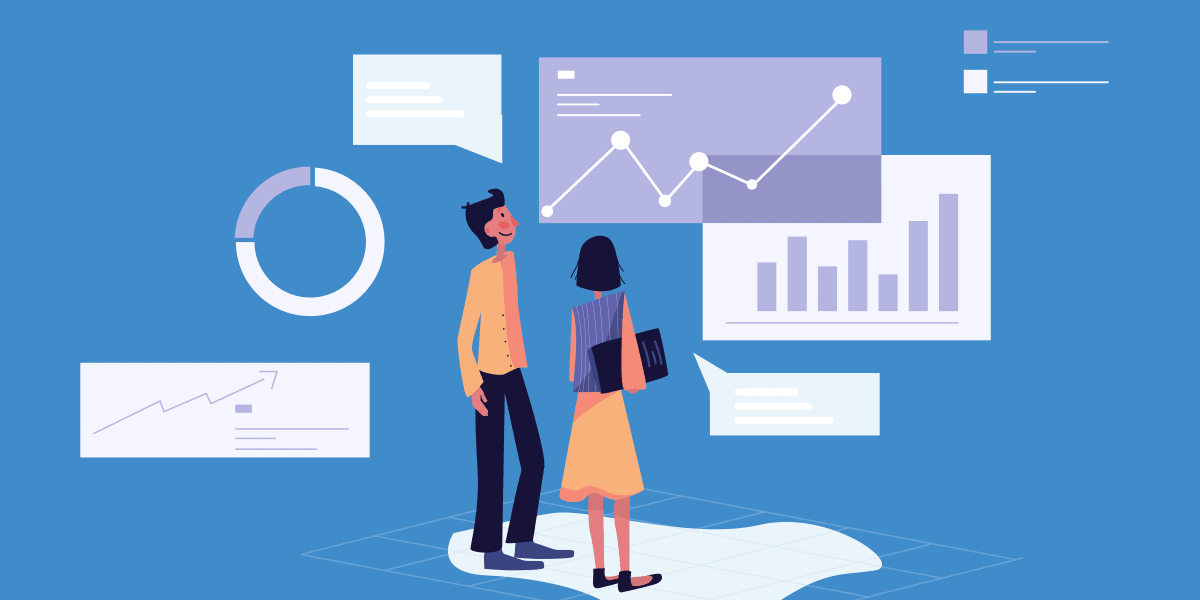 ITSM specialists can discover how to enhance ITSM infrastructures by utilizing CRM's laser-focused approach to solutions. Let's examine two significant lessons that ITSM experts could learn from CRM:
Functionality: ITSM systems sometimes promise a rich and delicate level of customization, but this can be detrimental to the simplicity of infrastructure when it comes to streamlining daily operations. CRM's strategy primarily focuses on analyzing client interactions and tailoring the solutions to the demands of a constantly shifting market. Therefore, ITSM experts might remember this and focus on the functionality options on a daily basis.
Cloud deployment: Since the majority of CRM solutions today are handled in the cloud, ITSM experts might want to start following this model. Even while ITSM integrations are gradually moving toward a hosted version, some businesses have not yet been brave enough to do so. In terms of moving to the cloud, CRM has taken the lead. Consequently, when it comes to efficient deployment, CRM experts have a ton of experience.
In Conclusion,
ITSM professionals should consider the benefits of CRM in order to improve their service management processes. Although there are some key differences between the two, CRM can provide valuable insights into customer behavior and help optimize workflows. By understanding the differences between CRM vs ITSM and how CRM works and what it can offer, ITSM professionals can make better decisions about their own service management processes and improve customer satisfaction levels.
Have you tried using a CRM system for your ITSM needs? Do you consider adopting one into your business? If you need help, our CRM expert team is just one message away from you guys.