CRM vs Excel: There's a debate in the business world over whether or not to use CRM software or stick with good old Microsoft Excel. It may be true Excel can do some of the same things as CRM software. But there are a number of reasons why every business should ditch Excel and make the switch to CRM.
If you're still using Excel to manage data, you're missing out on some of the key benefits of a CRM. In this blog post, we'll take a look at reasons every business should use a CRM over Excel. Keep reading to learn more!
What is a CRM and why does it outperform a spreadsheet?
For those of you who aren't familiar, CRM stands for customer relationship management. The phrase often describes a kind of computer program that you can use to:
Improve your customer service
Gain more productivity
Obtain a 360-degree picture of each touch
Improve the effectiveness of your sales process
CRMs save all of your customer data in one easily accessible location, including information about past, present, and potential clients.
Between CRM vs spreadsheet, using a CRM has the advantage when any changes to profiles are immediately updated for everyone.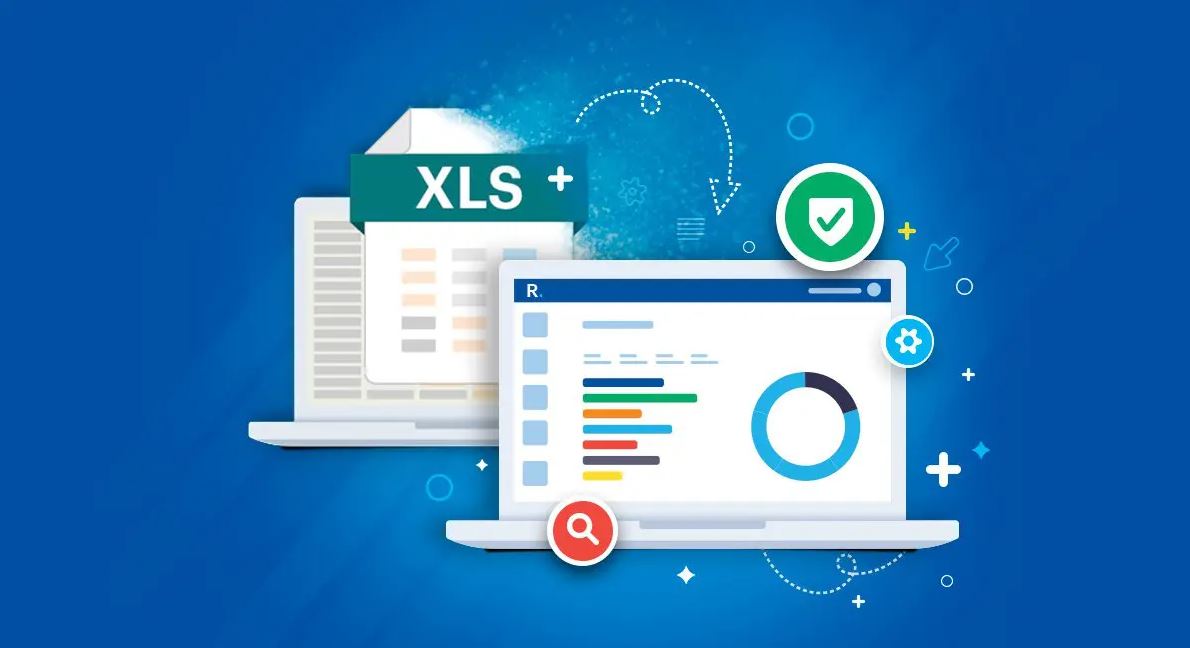 Since most CRMs hold data in the cloud, you also avoid different versions of a document when everyone works on a single Excel spreadsheet.
When your organization uses a CRM, everyone has access to precise and current client data from many places.
In essence, a CRM centralizes all the information you would typically track across numerous cells in various spreadsheets. And the tool provides it to your team on a single, simple interface. Additionally, CRMs frequently have native connectors with your accounting, email, and calendar applications. It is because they are created exclusively for customer management.
This is effective because software integrations enable you to link your various data sources for a more comprehensive picture of your connections.
CRM vs Excel: Limitations of Excel as a CRM software tool
Managing relationships: You cannot handle the associations between your customers' data and their customers in Excel. The best option is to leave it to a database-driven solution like a CRM. Excel is unable to comprehend dependencies like those between customers, orders, and opportunities.
No Sharing: Excel does not allow simultaneous reading and writing by many users. As long as you only have one salesperson, this is not a problem. But it can lead to confusion, a bad customer experience, and lost money if you have a sales team.
Lost Sales Revenue: Excel does not allow you to precisely segment and target your clientele, plan follow-ups, manage reminders, or record important information.
No File Storage: What you see in Excel is what you get! Invoices, emails, letters, quotes, or any other significant files relating to that record cannot be attached. These documents must be kept elsewhere. This results in the loss, corruption, or forgetting of the material.
Limited Field Control: Every field in an Excel spreadsheet needs to be manually generated and organized. Excel's layout may make users feel constrained in the number of fields they can comfortably use. For instance, it is difficult to arrange first name, last name, phone number, email, last call date, notes, bills, quotes, lead categorization, etc. in a row.
No calendaring features: Calendaring functions that are essential for alarms, follow-ups, and scheduling are not available in Excel. Even the most basic CRM application will easily outperform MS Excel in this area.
Marketing: Excel spreadsheets cannot be used to deliver marketing materials directly. You can segment clients using a CRM system and use this segmented data in particular campaigns. Additionally, a CRM database will track campaign recipients and keep track of who has opened and responded. This makes marketing more concrete.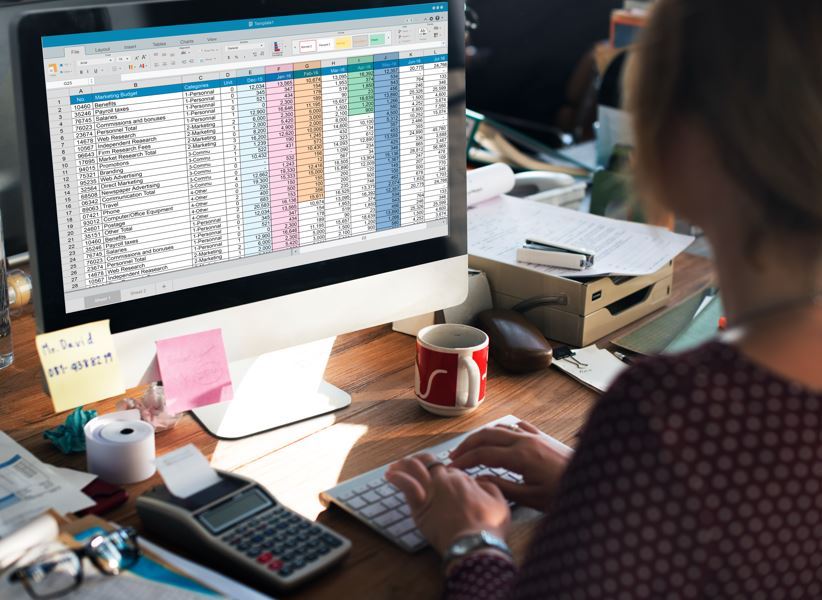 Reasons every business should use a CRM over Excel
Better lead management
The amount of data that a spreadsheet can physically hold must be scrolled through to be seen. A confined spreadsheet cell makes it difficult to type in extensive notes, such as a summary of a phone call.
CRM software, on the other hand, provides a significantly superior option for lead management. These programs are made to keep complete records of your prospective and current clients. From fundamental details like their name and location to their qualification and the goods and services, they wish to buy.
Simple and unified
In order to do all the sales-related chores, you must continue to use other additional software in addition to Excel. Then, each of the following—Emails, Calls, Calendars, Invoicing, etc.—would require its own application. This will waste a lot of your time and prevent better data management. Employees have to multitask while keeping track of all the data in every program.
To increase productivity, save time, and manage your data more effectively, CRM combines all of these features and advantages into a single tool.
CRM vs Excel software integrations
The Microsoft Office suite of programs, including Word, Access, and Powerpoint, is compatible with Excel.
But transferring data between programs is a pain if any of your business processes rely on non-Office software. Using tools that don't communicate is expensive and ineffective, whether you're retyping things from scratch, copying and pasting data, or emailing files to yourself or others.
Numerous CRMs are built with smooth integration with other popular business software in mind. You can enter customer and accounting data using either software, and the other program will instantly reflect your changes thanks to the CRM integration.
Additionally, CRM software can integrate with your calendar application, email service, or email marketing platform. So the options are endless. You may save time and avoid expensive mistakes by having the flexibility to transfer lead and customer data between applications.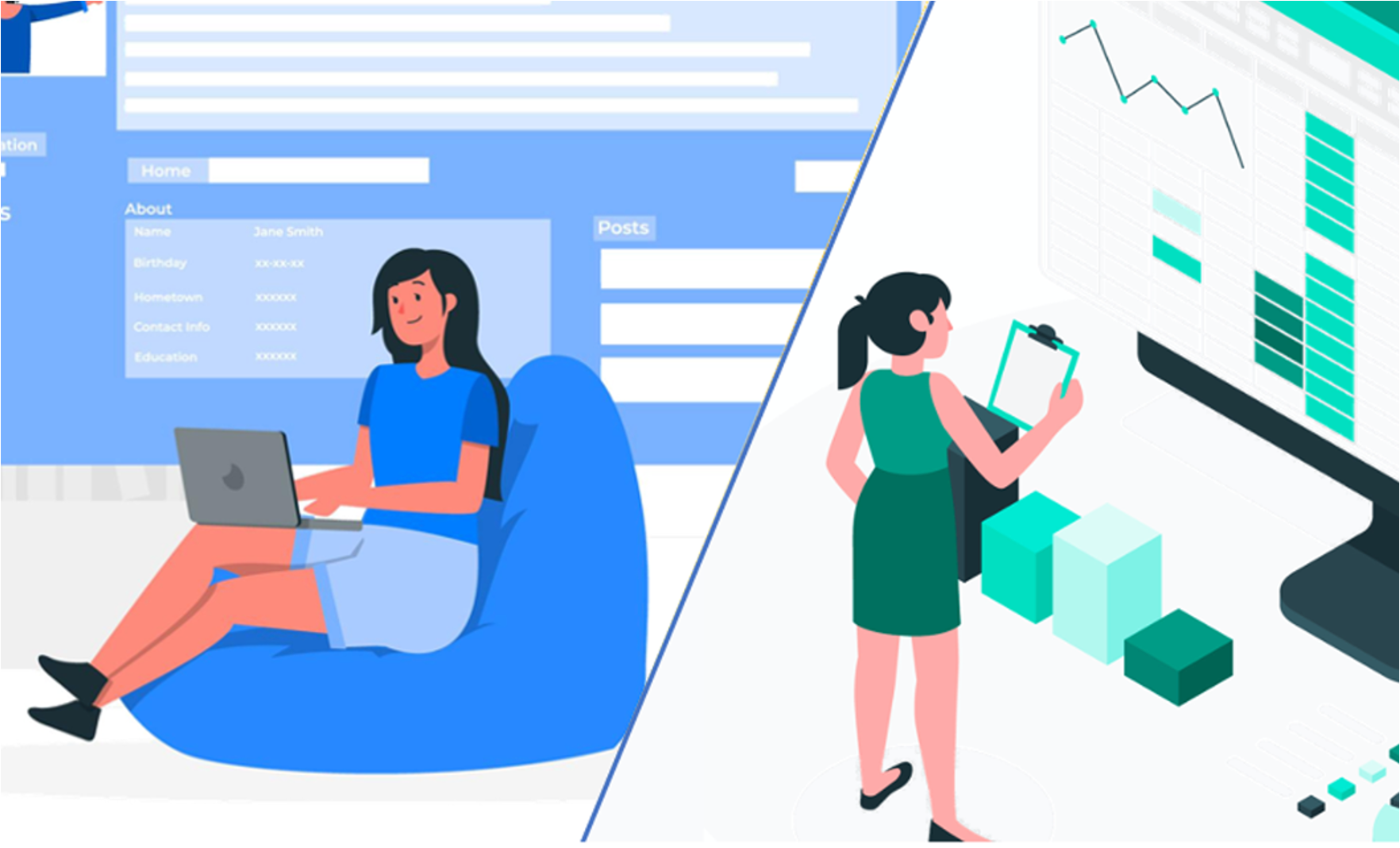 Enhanced collaboration and data access
It's fine and good to use Excel on your home PC. However, if you exchange spreadsheets back and forth with coworkers, clients, or suppliers, things could get tricky.
Additionally, it is time-consuming to keep track of all the changes when numerous individuals are working simultaneously on the same page. Style and formatting inconsistencies might also result from using multiple Excel versions.
On the other hand, cloud CRM software enables simultaneous viewing of the same data by different users. Changes made by one user are therefore immediately available to others. This guarantees that every team member has a thorough understanding of every customer at all times.
Improved data security
Due to Excel's widespread use, it's commonly believed that everyone who receives a file will be able to access it. The issue is that because spreadsheets are so simple to share and open, there is a security risk.
Unless you remember to update the password on every spreadsheet, if an employee downloads files to their personal computer and then quits your organization, it's likely that they could still have access to work data.
Your priceless customer, lead, and sales data will be more secure if you use a CRM that requires a login email and password. You may even go one step further and specify what each user is allowed to access and change within the system by setting permissions.
Easier reporting
The use of Excel as a CRM leads to data overload as your spreadsheets get bigger. It can be difficult to draw insightful conclusions from your data unless you are familiar with the formulae and instructions used to extract and summarize small bits of information.
A CRM, on the other hand, can serve as both a reporting tool and a data warehouse.
CRMs may store data on millions of contacts and transactions, just like spreadsheets. However, a CRM's integrated analytic features let you access useful data summaries in a few clicks.
CRMs are made to offer you the data you need, when you need it, whether you're looking to find your best sales possibilities or outstanding payments.
Customization options
Excel performs essentially the same for every size or type of business as a fundamental spreadsheet tool. But for businesses that need more powerful equipment or have intricate operations, this isn't the best option.
Between CRM vs Excel, businesses have far more freedom when using a custom CRM solution to create efficient procedures.
The CRM is fantastic since it can be customized by any business and is designed on a no-code platform. CRM enables your business to create self-serve client portals that further lighten your workload and automate tedious chores.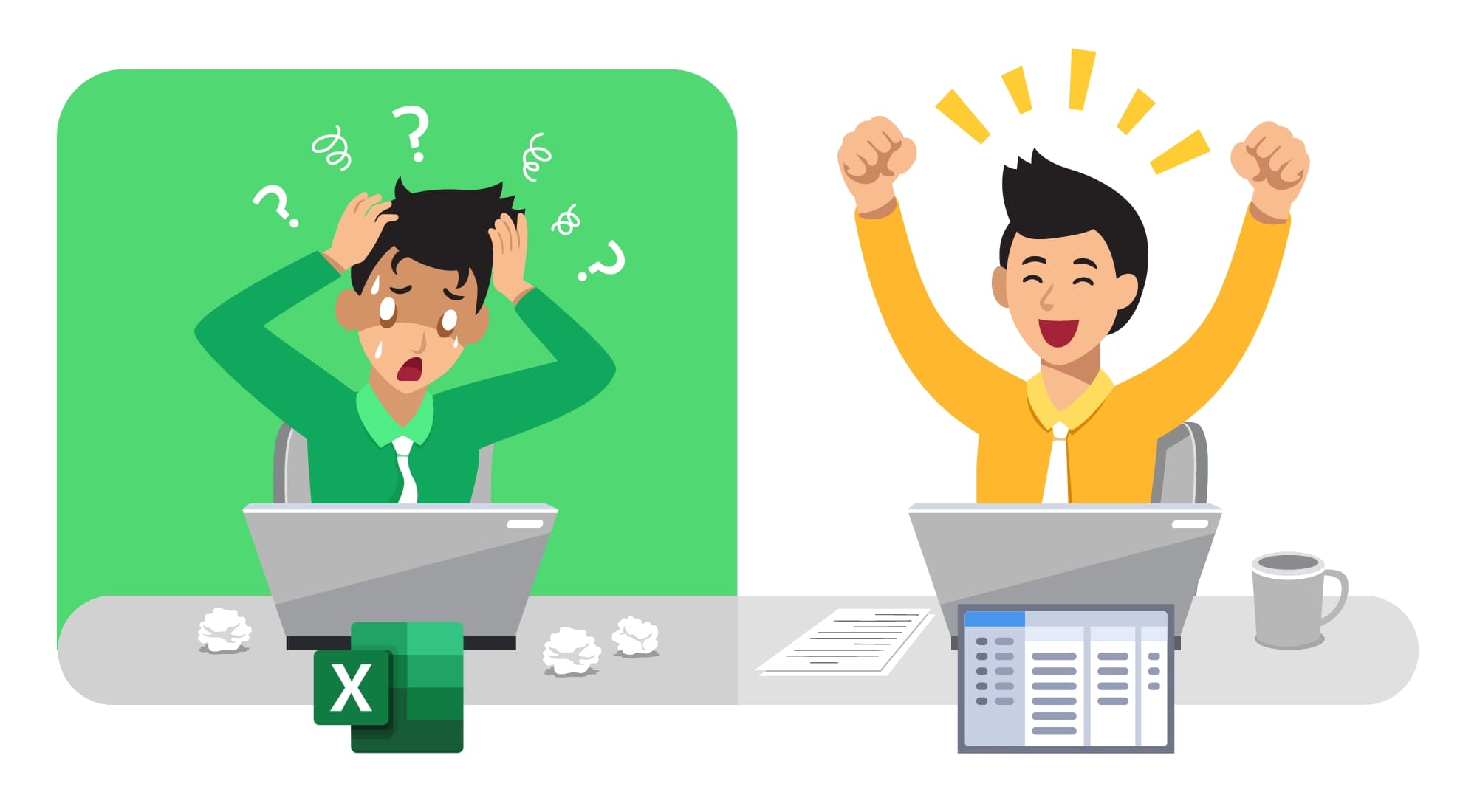 More automation
Excel requires you to manually enter data, which consumes a significant amount of your time. It involves applying several formulas, which are challenging to handle when the amount of data is huge. You also increase the likelihood of data mistakes because manual data entry is not very accurate. The workers must redo the entire datasheet if there is even one inaccurate entry.
With CRM, you can enter all the data from a lead's form without having to open an Excel file every time they contact you. You benefit from automated processes so that if new leads are introduced to your sales process, your database is automatically updated.
In Conclusion,
Although Excel may be a popular choice for small businesses, CRMs are designed to manage customer data and can provide more features and benefits than Excel. If you're looking for a way to manage your customer relationships and sales data, consider using a CRM instead of relying on Excel.
CRMs are essential tools for businesses of all sizes. They provide a single place to store customer data, manage interactions and communications, and track sales progress. If you're not using a CRM yet, we highly recommend you start today. So between CRM vs Excel, Excel is great for personal use, but it can't compare to the power and features of a good CRM.
If deploying a whole CRM system is so daunting of a task that it kinda makes you stick with Excel, talk to our CRM team right now for the most convenient adoption of CRM.