Zoho CRM is a popular CRM software, but it may not be the best option for your business. There are many great Zoho CRM alternatives available that can provide features and functionality that better match your specific needs. In this article, we'll compare some of the best Zoho CRM alternatives to help you decide which one is right for you.
What is Zoho CRM?
Zoho CRM is a lead and sales management application that is suitable for organizations of all kinds and has a free plan for up to three users. The program is primarily intended to assist sales teams in providing context to leads, opportunities, and customers across many channels.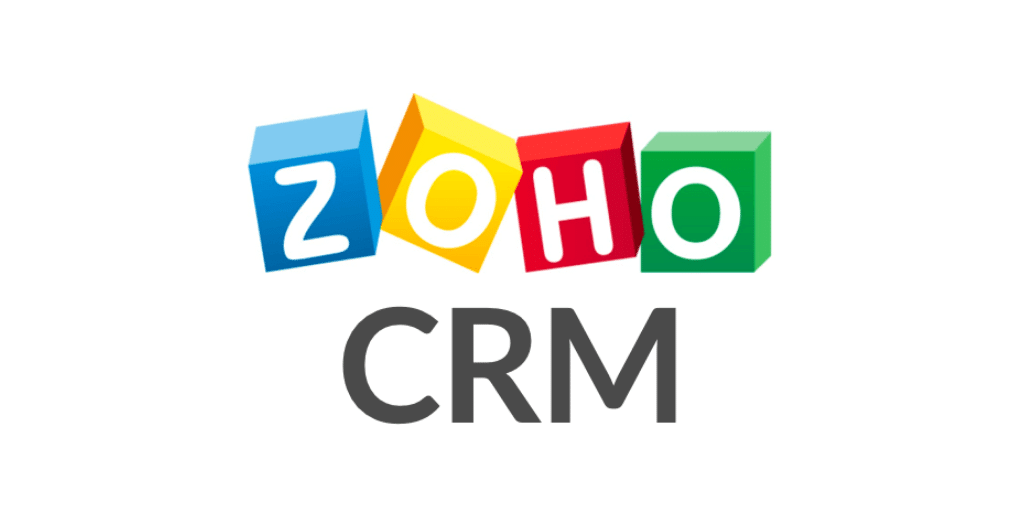 The software uses scoring systems for lead management to quickly identify hot leads. Its scoring rules assist users in better prioritizing the most valuable leads, and top prospects can be automatically disseminated around your team via various rule-based workflows.
Benefits of Zoho CRM and Reasons for the Need for Zoho CRM Alternative
Robust integrations
Integration with the Zoho ecosystem, which includes Zoho Apps, Zoho Email, Zoho Projects, Zoho Writer, Zoho Forms, and much more, is one of the most significant advantages of Zoho CRM. It also works with prominent systems like Adobe Sign, PandaDoc, Gmail, MailChimp, QuickBooks, and Microsoft Outlook, to mention a few.
Free plan and flexible pricing deals
Zoho CRM is ideal for rapidly expanding small enterprises, with a free edition for up to three users that includes everything needed to efficiently communicate with customers. It also offers different plans for small, medium, and large enterprises.
Multi-channel
Zoho users can engage prospects and consumers through different channels, including emails, social media, live chat, and phone calls. Highly valuable customers can also be given their own portal to improve rapport and expedite communications.
With several third-party connectors, Zoho CRM keeps you updated at all times with its SalesSignals capabilities, which provide all notifications from various sources to your CRM.
Detailed analytics
The platform includes powerful analytics to assist customers in the recalibration of their marketing and sales tactics, a better understanding of performance and sales numbers via visual charts, and overall comprehension of your business growth.
AI-powered assistance
It includes an AI-powered voice chat assistant that can assist your team in a variety of ways, from simple sales jargon inquiries to obtaining specific data to deriving sophisticated computations.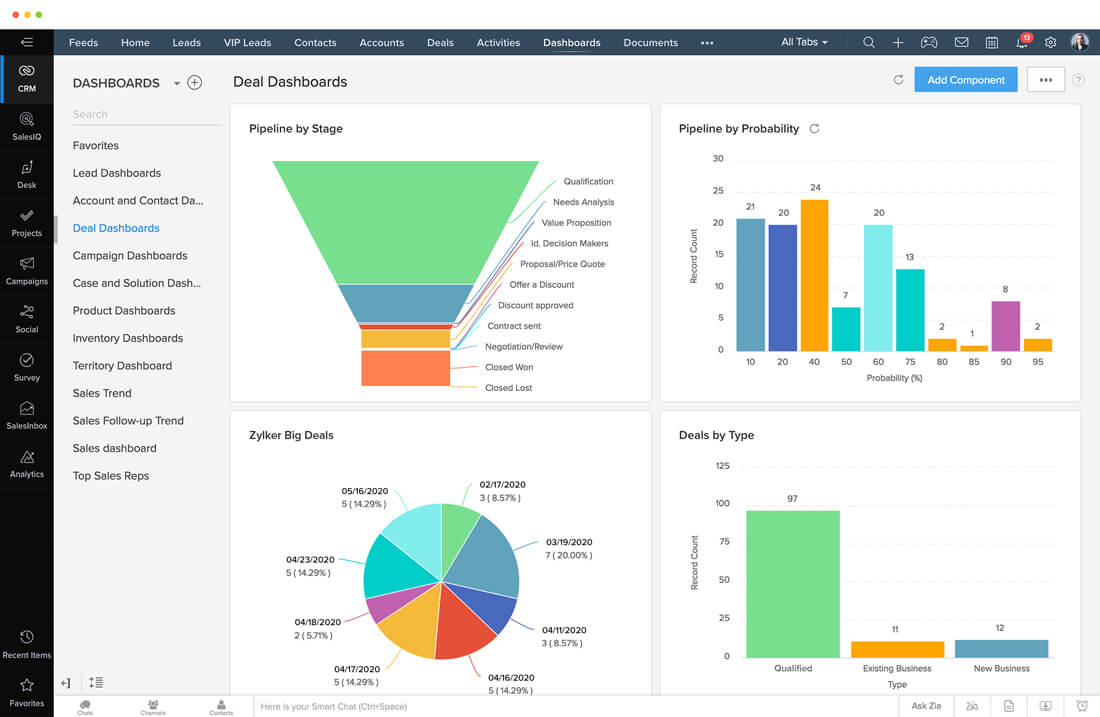 Despite the number of functionalities provided by Zoho CRM, not all firms will benefit from them, and it may be too complicated for some; therefore, we recommend that you look at these top 9 Zoho CRM alternatives. Some of these have unique functionality that may be more suitable for your business needs.
Best Zoho CRM Alternatives
Here are the best Zoho CRM alternatives. Some of these have unique functionality that may be more suitable for your business needs.
HubSpot – Best Zoho alternative overall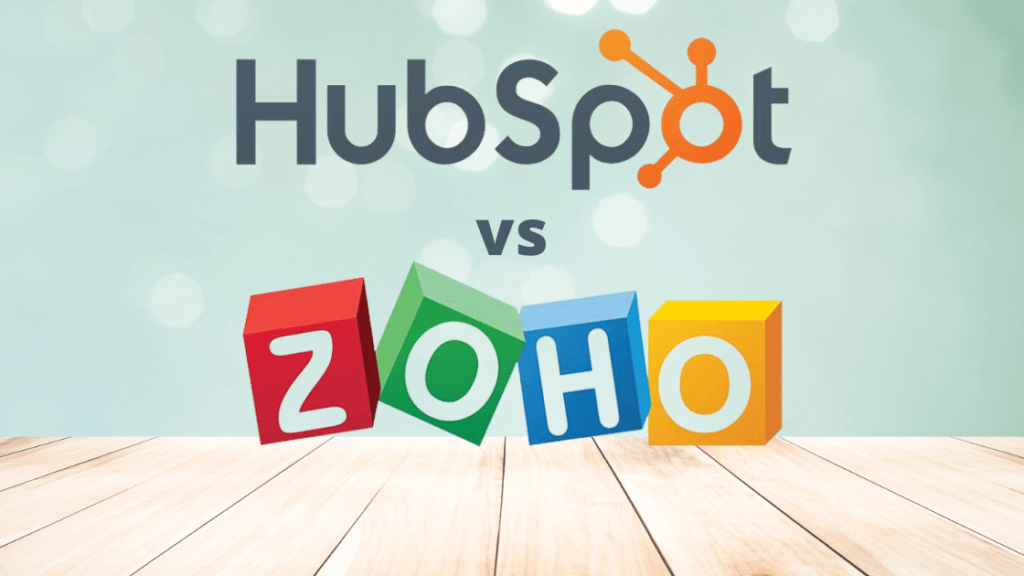 HubSpot is usually regarded as the superior CRM solution to Zoho. This is generally true; nevertheless, there may be particular tools or modules where Zoho outperforms HubSpot. HubSpot is well-known for pioneering inbound marketing, but the company now offers CRM tools for a variety of corporate purposes.
HubSpot is best for all business sizes, from individual entrepreneurs to large businesses.
HubSpot features:
Marketing tools, like marketing automation, omnichannel marketing, configurable marketing campaign templates, social media marketing, A/B testing, and contact and company scoring.
Sales features, including sales process automation, sales team collaboration tools, sales forecasting, sales sequence journey builders, and custom reporting.
Customer support functionality, like ticket routing, helpdesk automation, SLA tools, knowledge base builders, and customer surveys.
Agile CRM – Best free Zoho alternative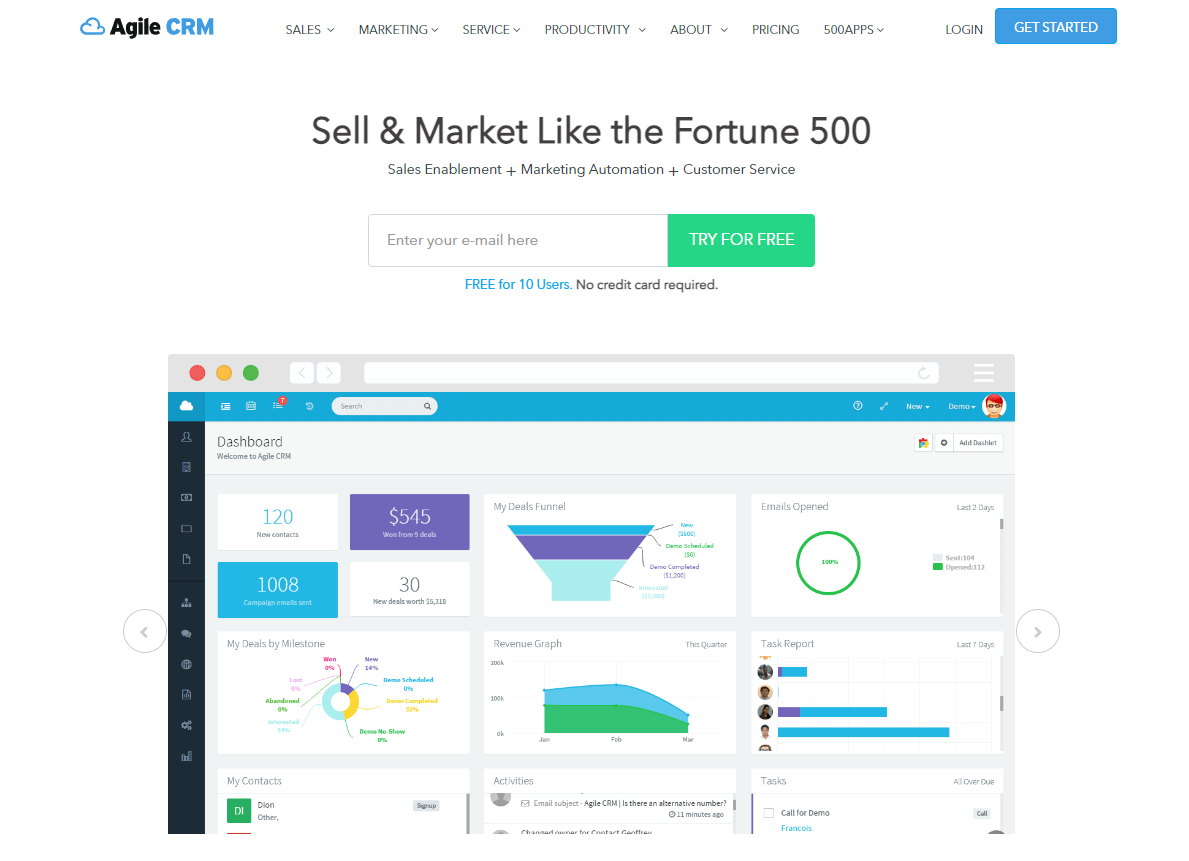 Zoho offers a free plan. However, when it comes to free Zoho CRM competitors, Agile CRM stands out from the crowd. Agile CRM is also popular with small enterprises, eCommerce, call centers, and industries such as real estate.
Starting with sales, Agile offers customers capabilities for detailed contact management, deal and lead management to arrange your sales pipeline, telephonic features, appointment and meeting schedulers, task management, and even gamification elements for sales team members.
Marketing automation, landing page builders, social media marketing, email marketing, and mobile marketing are all examples of marketing. There are various solutions for tracking email and web engagement.
A helpdesk set of tools, customer feedback features, and a knowledge base are available for customer support.
Scoro – Most similar to Zoho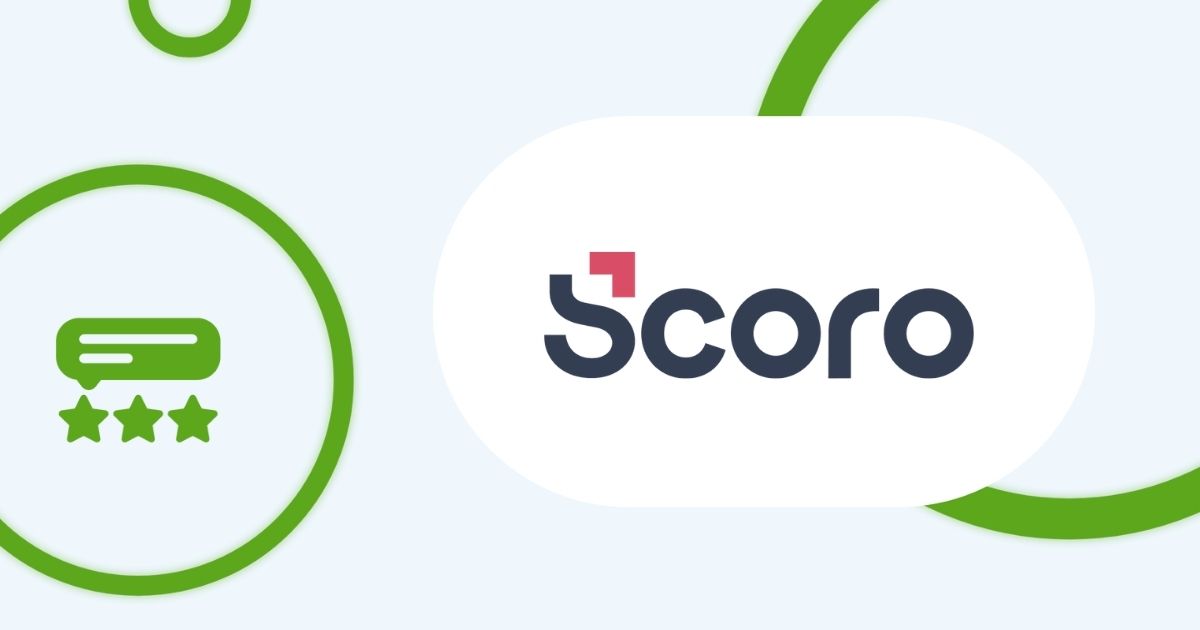 Scoro is a CRM and project management software that, in some aspects, is comparable to Zoho. It's also well-known for having a huge number of native and third-party integrations.
Scoro's payment and billing services, including quotation and invoicing, are particularly appealing. These complement Scoro's sales process and CRM functions perfectly.
Project management tools aid in the real-time tracking of tasks, dependencies, and other progress metrics. Everything is handled using a user-friendly interface based on Gantt charts or kanban dashboards.
Integrations include Xero and Quickbooks, while third-party integrations can include Gmail integrations. The API is also open for others to use in order to create new apps.
Apptivo – Cheaper alternative to Zoho for those who are on a budget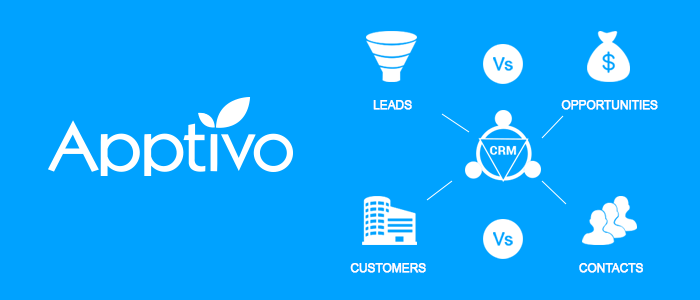 Apptivo is a cloud-based customer relationship management application that focuses on assisting small businesses in expanding their networks and increasing their sales and earnings. Its starting pricing is relatively low, making it a terrific cheaper option to Zoho.
You join up for one or more of Apptivo's app suites, which are packages of tools and services. CRM, sales, marketing, and project management are among the various suites available, as are finance, supply chain, and human resources.
The drag and drop marketing campaign builder and email marketing campaign status monitors are two of Apptivo's advantages.
Inventory management and online web portals are two useful tools for eCommerce operations.
Bitrix24 – Good Zoho competitor for team collaboration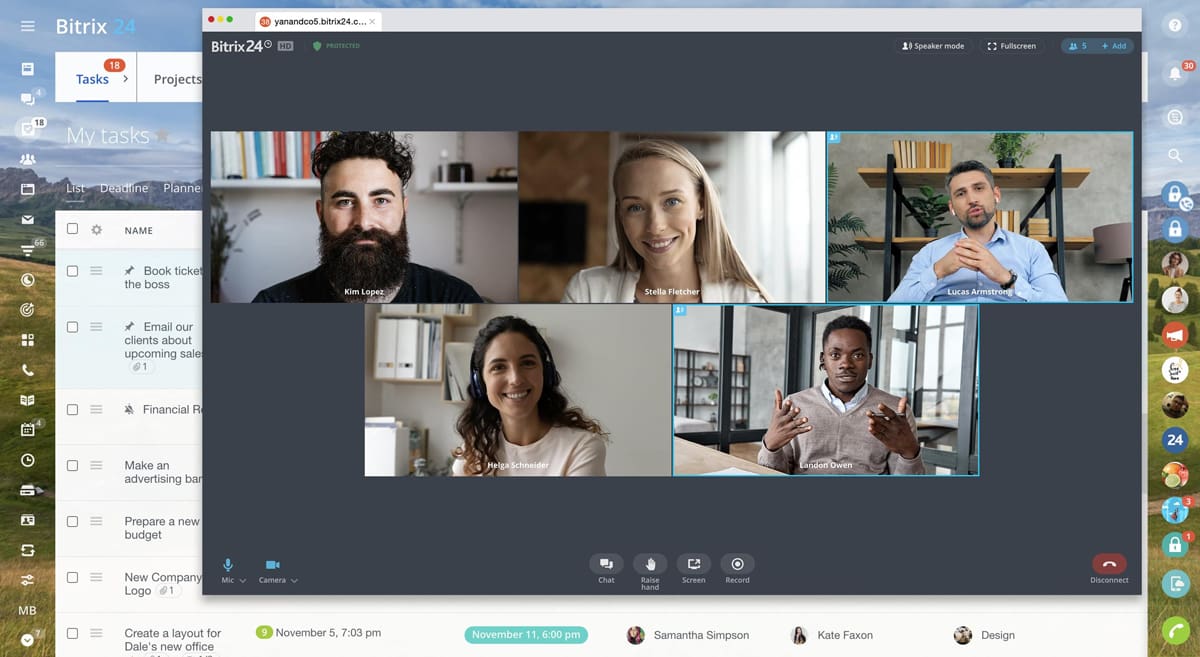 Bitrix24 is a solid workspace platform for CRM users, particularly when it comes to excellent team collaboration. It's also fantastic that there's a free version.
Team communication tools include online meeting features, chats, and video conference calls, as well as excellent online document management systems and workgroups.
Contact, lead, deal, and company administration, sales workflow automation, quotations, invoices, and billing are all included in basic CRM SaaS.
Kanban and Gannt chart views, as well as time tracking and task automation, are available for task and project management.
Celoxis – Top Zoho Projects alternative for project management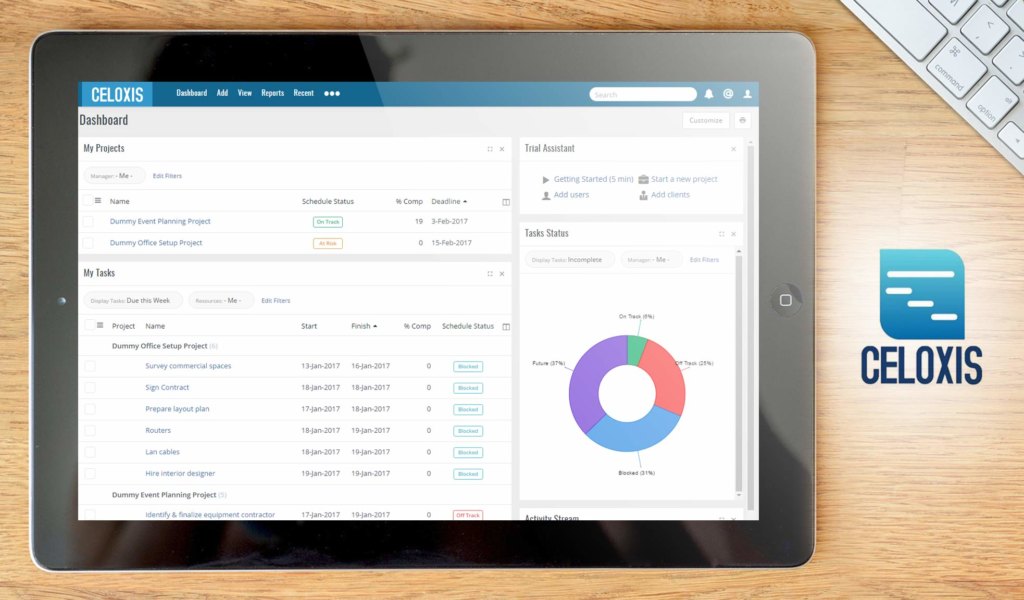 Celoxis is a company SaaS that has gotten less attention than other prominent CRM solutions. Celoxis primarily focuses on project management, both traditional and agile.
You can make new projects from emails, forms, or spreadsheets. Custom fields, workflows, and KPIs can all be configured. Advanced project planning with dependencies and automatic scheduling is also available.
@mentions and notifications, a sharing calendar, and version controls are among the team and client collaboration capabilities.
Celoxis does not have some of the more common CRM features, although there are integrations available.
Microsoft Dynamics 365 – Great alternative for large business and enterprise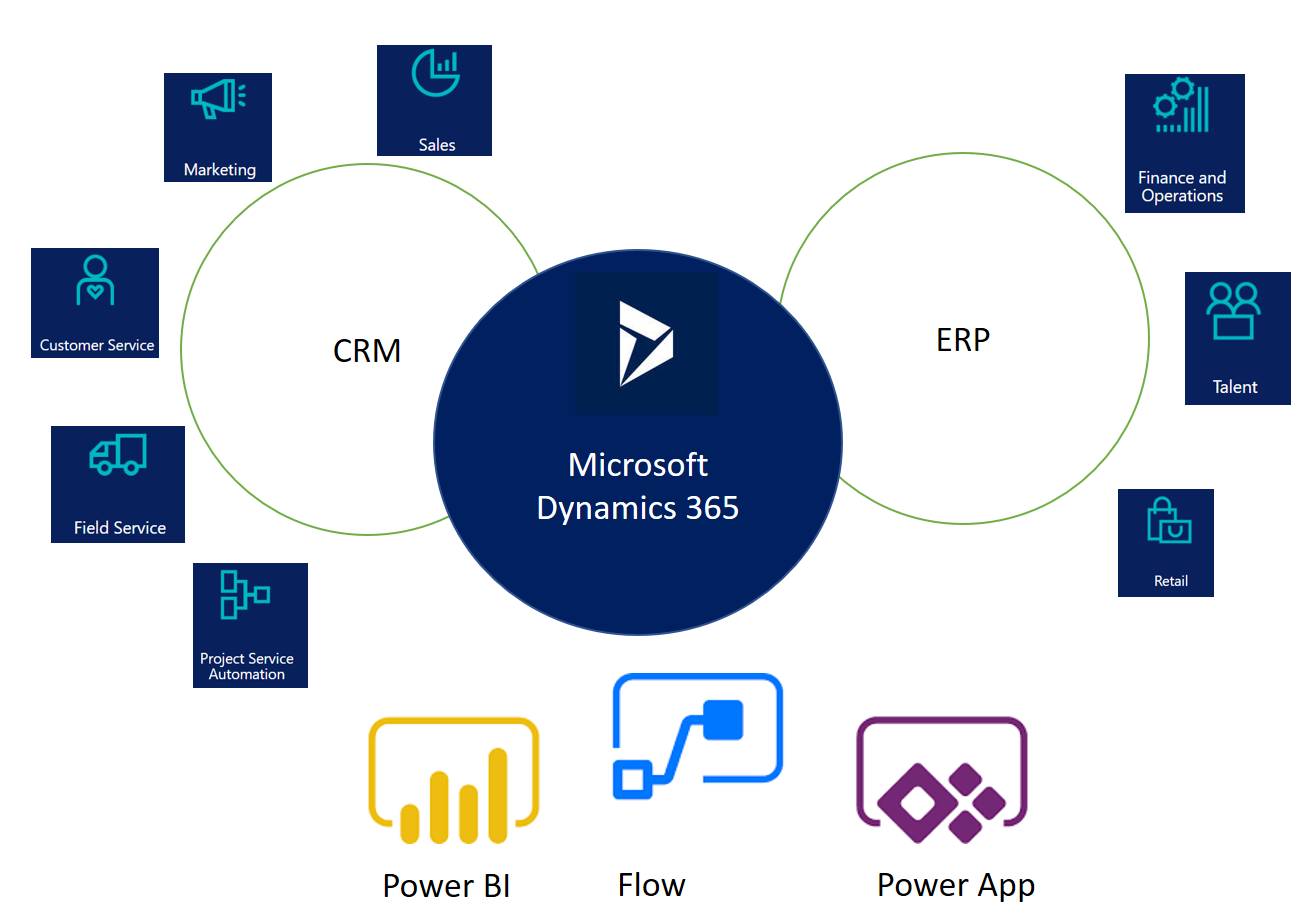 Given that it is the company behind applications like Windows, Word, Excel, and Outlook, Microsoft barely needs an introduction. For large enterprises, Microsoft Dynamics 365 is a great alternative to Zoho.
Sales, marketing, customer support, supply chain management, customer data, finance, project management, and commerce are just a few of the products offered by MS Dynamics 365.
The Microsoft Relationship Sales app, one of the various sales tools, integrates with LinkedIn Navigator to help you grow your customer network.
Dynamics offers an operations management suite of solutions called Business Central that is intended to capture more of the market share of small and medium-sized businesses in addition to being a perfect Zoho substitute for larger businesses and organizations.
Planview Clarizen – Good substitute if you want workflow automation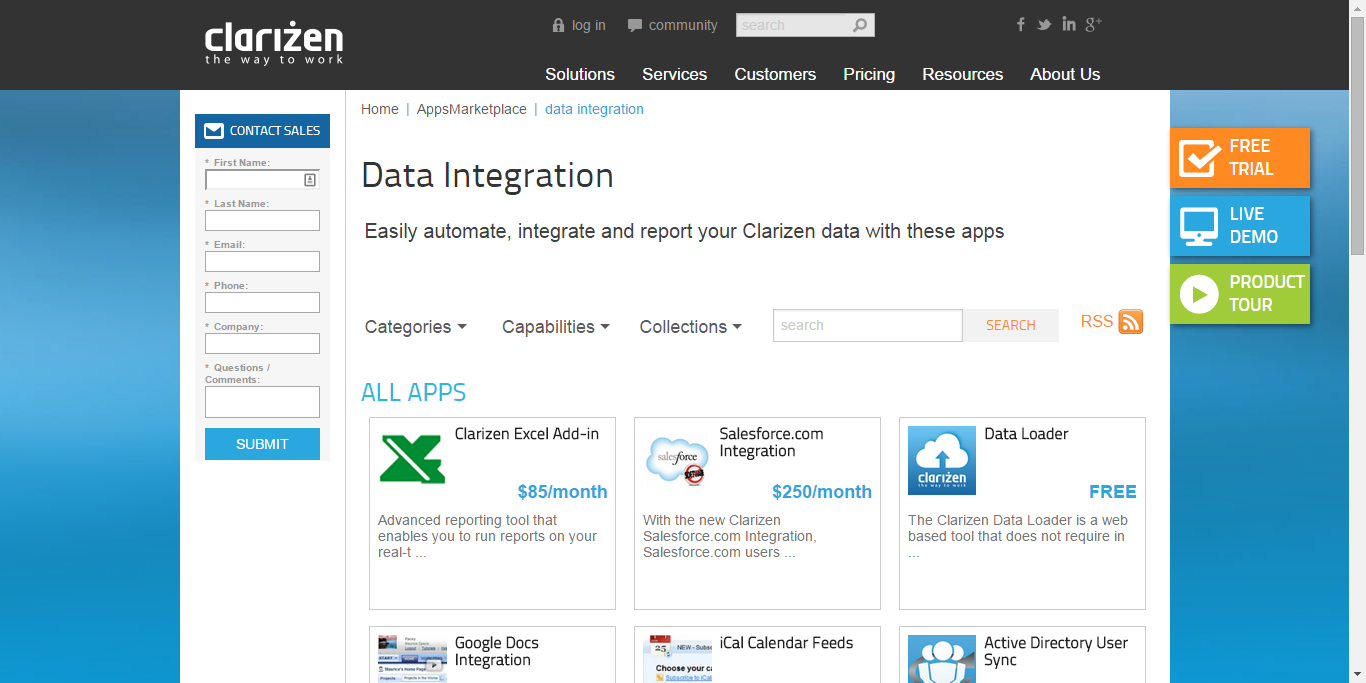 Planview creates a number of tools for portfolio and work management. Clarizen, one of their products, is a wonderful alternative to Zoho Creator for automation and workflow creation.
Planview Clarizen is excellent for creating work goals, milestones, and targets, and then automating the administrative actions required to achieve those goals.
Agile task management and customizable workflows are examples of collaborative job management technologies. An Android app is also useful.
Other relevant workflows allow you to create methods for tracking and prioritizing work requests, as well as automation to streamline the service delivery lifecycle.
Salesforce – Top alternative for being user-friendly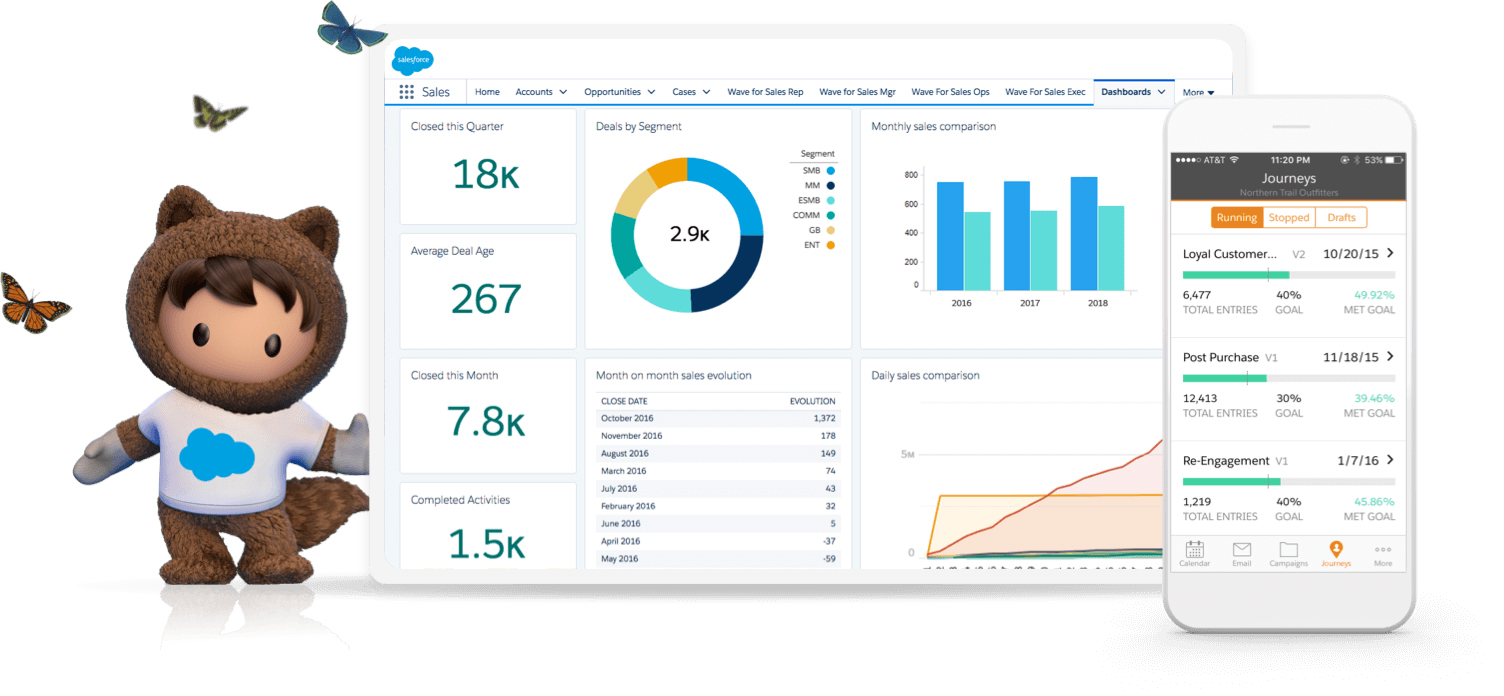 Salesforce is yet another CRM giant. The Salesforce Customer 360 bundle can be a worthwhile choice to explore as a Zoho One alternative. Salesforce is also a reasonably straightforward platform, which makes it an excellent option for Zoho One in terms of usability.
Just as Zoho One includes a large range of standard tools for all key corporate areas, Salesforce Customer 360 includes capabilities for sales, marketing, commerce, support, and even IT solutions.
Salesforce also provides advanced capabilities like Einstein AI, an artificial intelligence platform, and native Slack integration.
Salesforce is also wonderful for its industry-specific verticals like banking, healthcare, manufacturing, and even the public sector.
Conclusion
If you are looking for an affordable CRM alternative that is robust and user-friendly, Zoho may not be the best option for your business. There are a number of other CRM providers who can offer similar features at a fraction of the cost. In order to find the best Zoho CRM alternatives for your company, it is important to compare all of your options and ask lots of questions before making a decision. Have you found the right CRM for your business yet? Contact us if you need more information!