Both CRM and ERP systems are essential for businesses, but which one is right for you? In this post, we'll break down the differences between CRM vs ERP systems and help you decide which one is best for your company. We'll also discuss when it might make sense to use both CRM and ERP software. Let's get started!
CRM vs ERP: Definition and How does Each Software Work
What is ERP vs CRM? Enterprise resource planning (ERP) and customer relationship management (CRM) are often the two main software options that businesses choose when attempting to automate essential business processes. CRM helps organizations manage how customers interact with their businesses, while ERP connects financial and operational systems to a single database to help businesses run successfully.
What is ERP and How Does It Work?
ERP initially emerged from material requirements planning, which gave manufacturers a way to comprehend and manage all the resources required to run a profitable firm. ERP acts as a common database for all divisions of a corporation. This primarily refers to financial matters, such as the general ledger, accounts payable, accounts receivable, payroll, and financial reporting.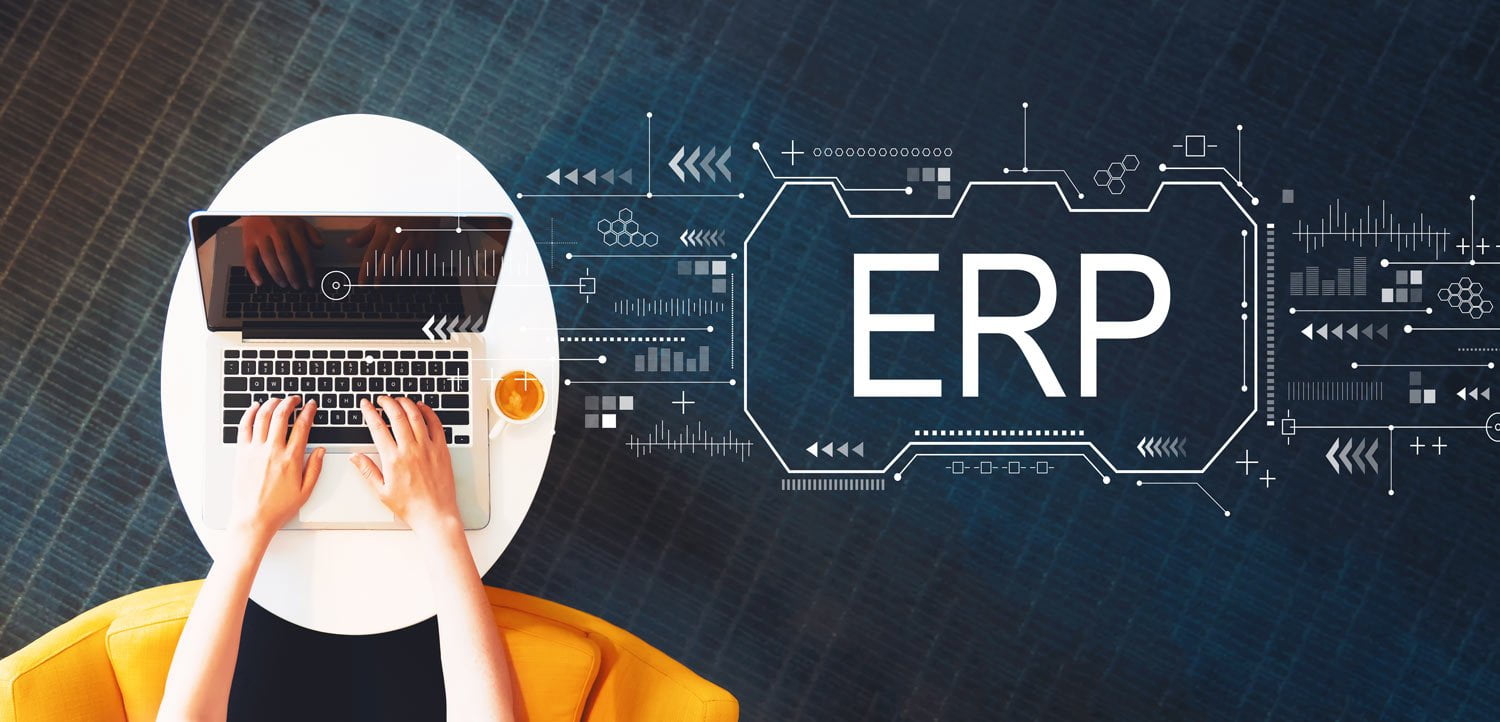 ERP, however, covers data relevant to service organizations as well as inventory management, order management, supply chain management, and data management. ERP also addresses distribution, fulfillment, production, and distribution. Some ERP systems also include CRM, eCommerce, and human resources management tools.
These solutions are frequently used by large firms, but some small businesses also choose to employ them. ERP software is famous for its features for both frontend and backend office data, as well as for enhancing internal communication and information sharing. Due to its integration of many activities, automation is another important characteristic.
What is CRM and How Does It Work?
CRM functions, also referred to as sales force automation, were initially created for sales departments. As soon as the phone stopped being a unique method for customer care, alternative technologies were quickly created to handle customer service interactions and marketing, especially in the call center, or as it came to be known, the contact center.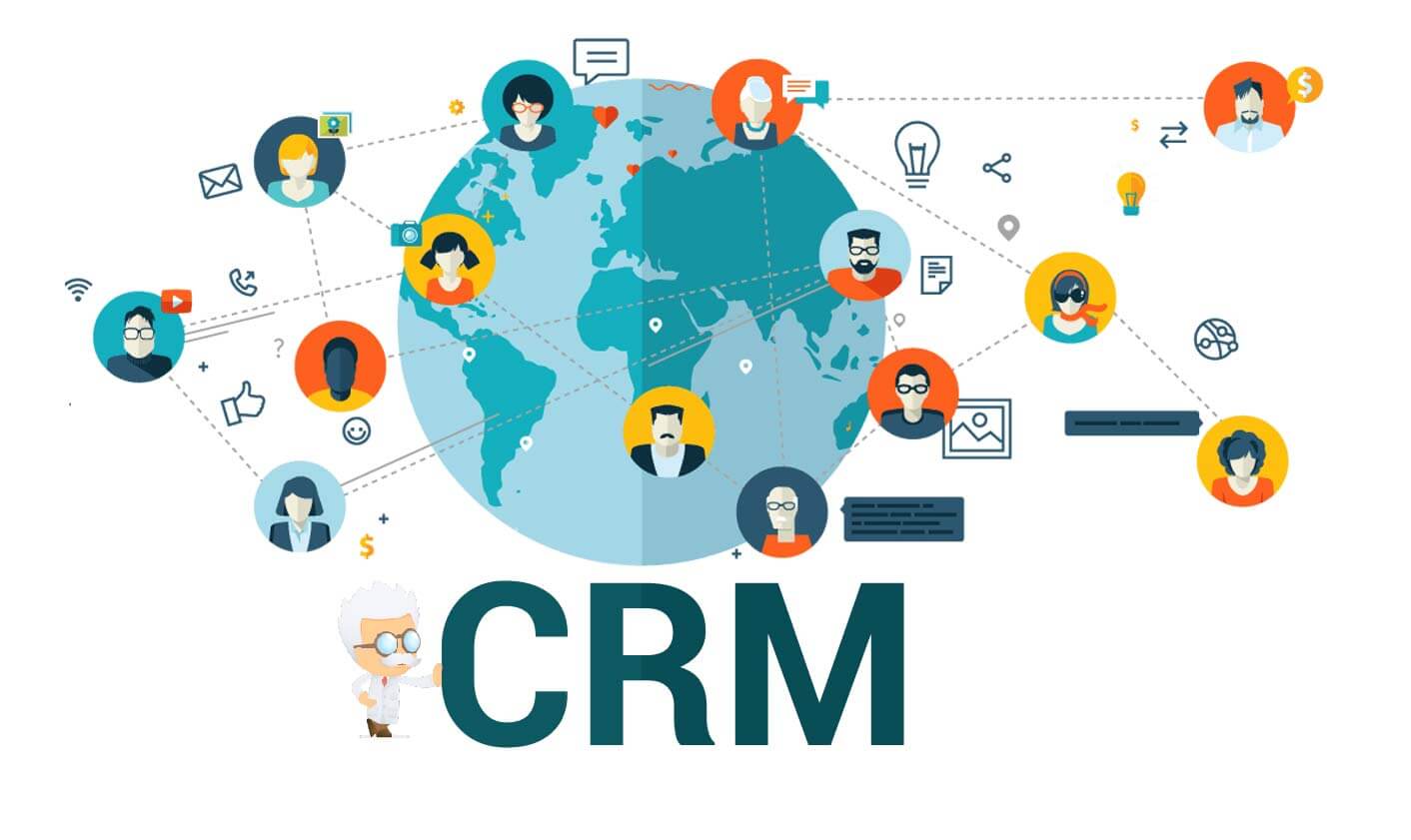 Through development and acquisition, software companies started to combine all of these sectors under the umbrella of customer relationship management. However, because of their complexity, they are typically marketed separately. Some CRM systems additionally provide sales performance management and incentive compensation.
These CRM solutions can be purchased as independent programs or as a component of an ERP package. Some vendors let customers integrate standalone CRM systems with more useful or relevant technology to expand functionality and let customers create their own unique solutions.
Primary Functions of CRM vs ERP
CRM functions
CRM's primary objective is to nurture leads and manage the client experience as users transform into prospects and, ideally, loyal customers. Here are a few functions that are frequently present in CRM software and work toward this objective.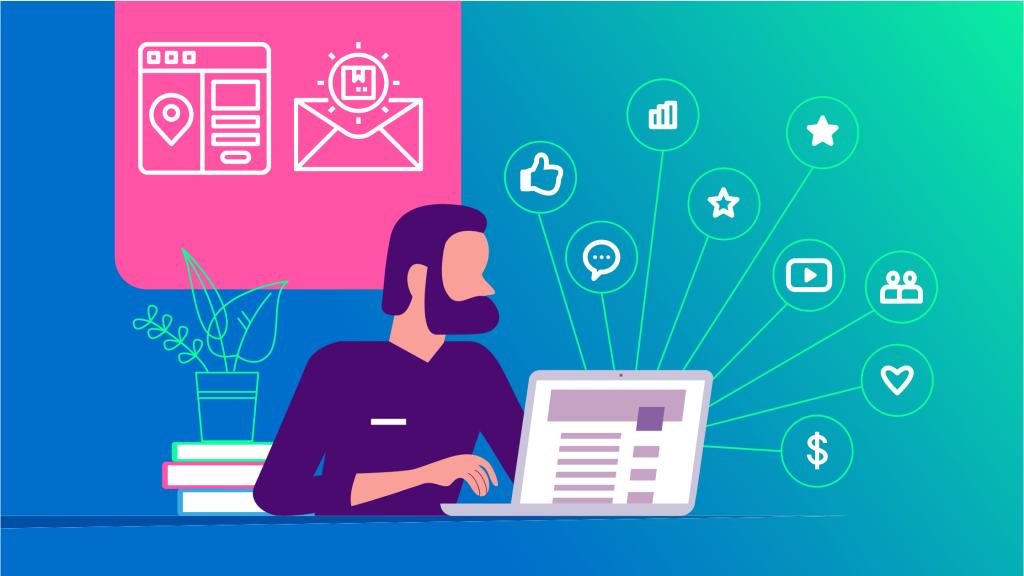 Contact management
Users can track and change client information using these tools. You can add contacts to several accounts and assign them to various representatives using this tool. It is also possible to keep track of the client's participation in their company's shopping experience. Contracts, invoices, and other pertinent paperwork related to a customer can be stored in the program.
Client Interaction Tracking
Users of this tool can track past client data to enhance the sales process. Sales professionals might divide prospective consumers into groups depending on their buying habits, hobbies, and intentions. Users may follow and view payments thanks to this feature.
Marketing and Campaign Management
Targeted advertising has become a cornerstone of global marketing strategy. Users can utilize this tool to identify possible campaign targets and assess the success of those campaigns. To make it simple to send email marketing communications, several suppliers offer program interaction with a variety of email apps.
Lead Management
Using this application, you may generate leads from a variety of sources, including referrals, landing pages, and emails. This feature enables users to configure lead routing and track leads' progress using tools for territory management, hierarchy relationships, and pipeline tracking. Through this capability, leads can also be distributed across several salespeople.
Database Management
This is a useful tool that enables access to the same information in a convenient, centralized location for users from across an organization. Some applications have the ability to clean up "dirty" or duplicate data that could lead to inaccurate insights. A company's other workflows can download information from this repository to help with the generation of prospects and meaningful analysis.
ERP functions
An ERP is a system designed to increase the effectiveness of all corporate activities by automating and minimizing manual tasks. What functions should it consist of to enable this final goal?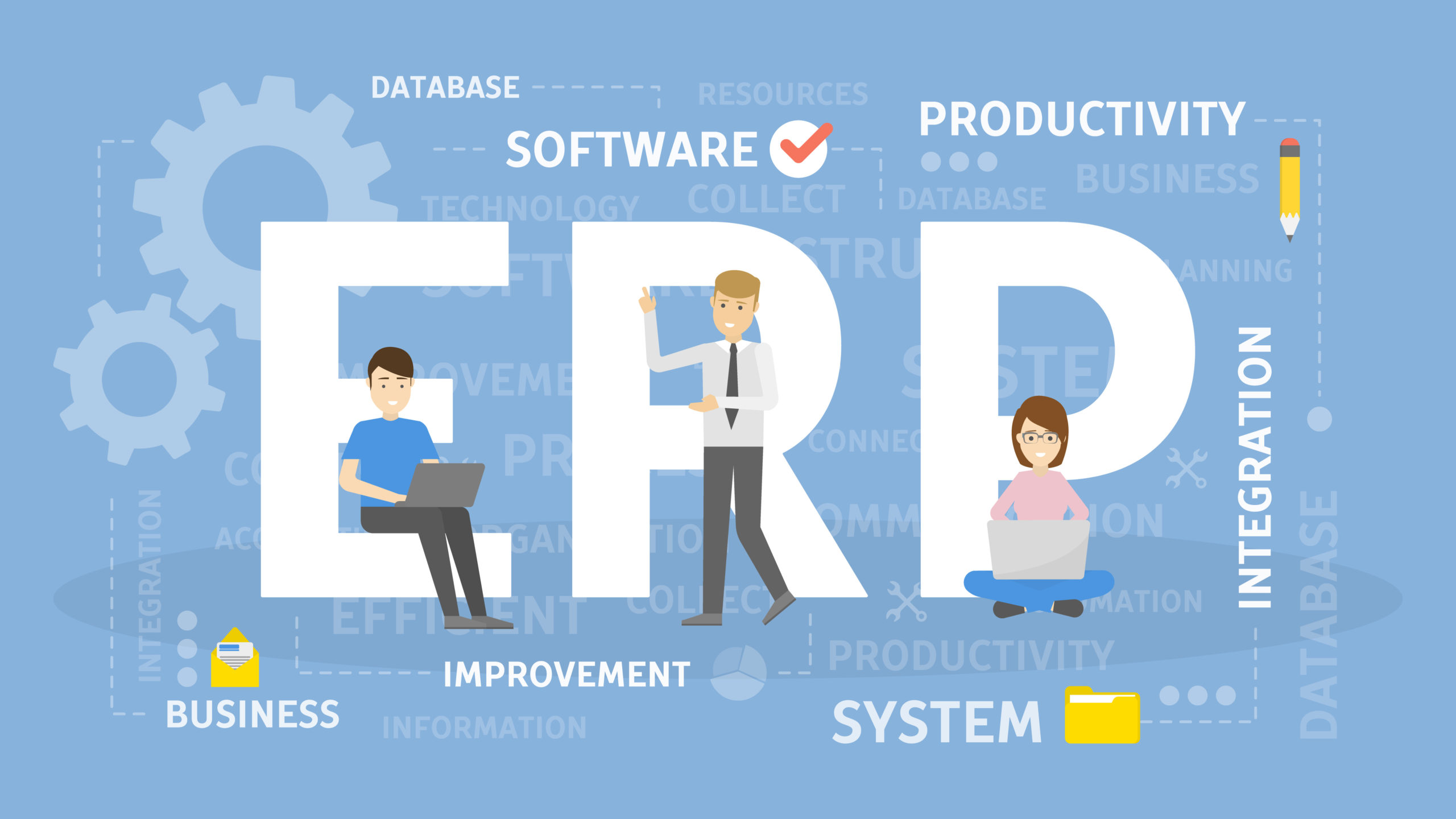 Financial Management
The foundation of systems consists of accounting and financial management tools. They are the driving force behind many business processes' facilitation. The solution can be financially sustainable and budget-compliant thanks to financial tools. Accounts payable, accounts receivable, general ledger, and fixed asset management are some typical tasks.
Human Capital Management
One feature of ERP software is its ability to manage your workforce effectively. The capacity to distribute salaries, approve PTO and sick leave requests, and arrange employee hours are all possible with HCM technologies. A few providers may additionally provide users with project management tools. These tools let them monitor the tasks that employees are working on while also allocating labor resources as necessary.
Customer Relationship Management (CRM)
It's essential to mention here that certain suppliers do offer CRM capability in their systems. Although the features won't likely be as sophisticated or extensive as those of standalone CRM software, ERP may be a useful choice for businesses with simple CRM requirements who are also looking for solutions for other business activities.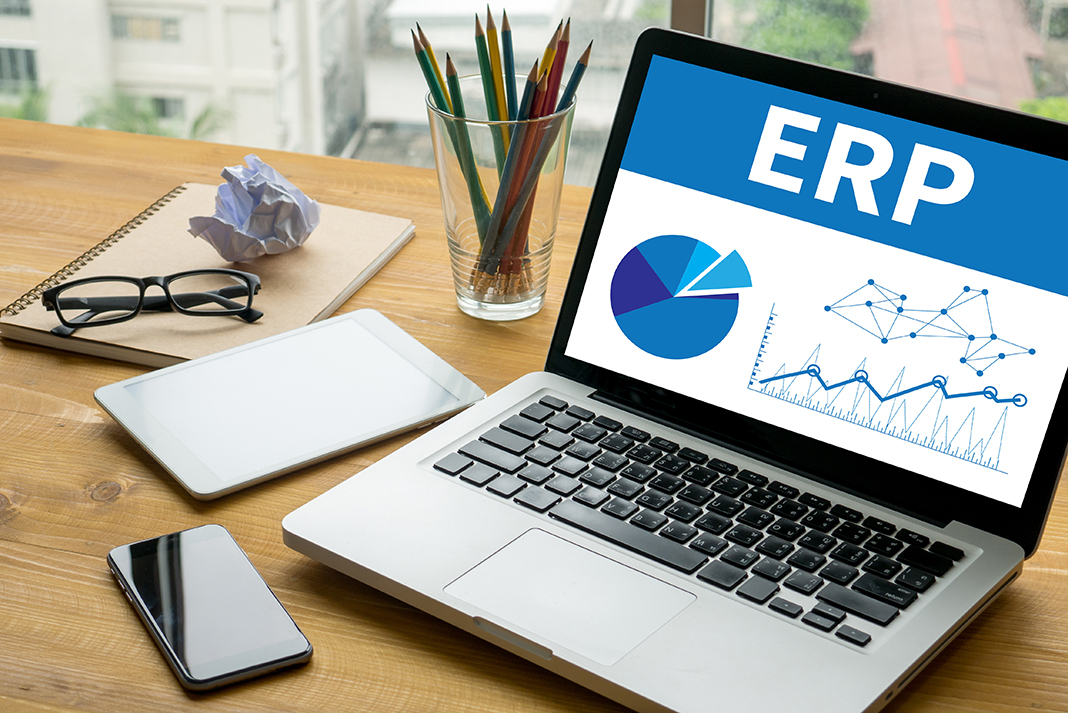 Inventory Management
Setting automatic reorder points and receiving alerts when stock levels are low are some of the features with inventory management. In order to create a more complete solution, there are frequently other management techniques, such as distribution, warehouse, or production management. After all, users will get a better overall picture and greater control over the production process.
Supply Chain Management
This function includes elements like management of purchase orders, distribution, quality control, regulatory compliance, and production. Particularly in this area, there is a lot of room for diverse technologies and features, and different vendors have different methods for connecting and automating capabilities.
CRM vs ERP: Which one is for you?
How robust your demands are for lead management or sales monitoring will determine which option you choose. An ERP is a useful tool since it automates a wide range of procedures, with different vendors' specialized capabilities. As opposed to a CRM that is a part of an ERP solution, a standalone CRM often has a more robust collection of customer-related capabilities.
Therefore, CRM software can be your best option if you only need CRM capability and don't actually need optimized operations in other business areas like finance, SCM, and distribution. However, an ERP can be a smart option to take into account if you're going to be installing a solution to streamline workflows in the near future in addition to CRM because it has a consolidated data source and integrated business processes.
Due to the range of capabilities included in these packages, you may also need to explore a standalone solution if you have sophisticated CRM requirements. Even though ERP software is improving, its customer relationship management capabilities are still not up to the level of CRM solutions created particularly to address this need.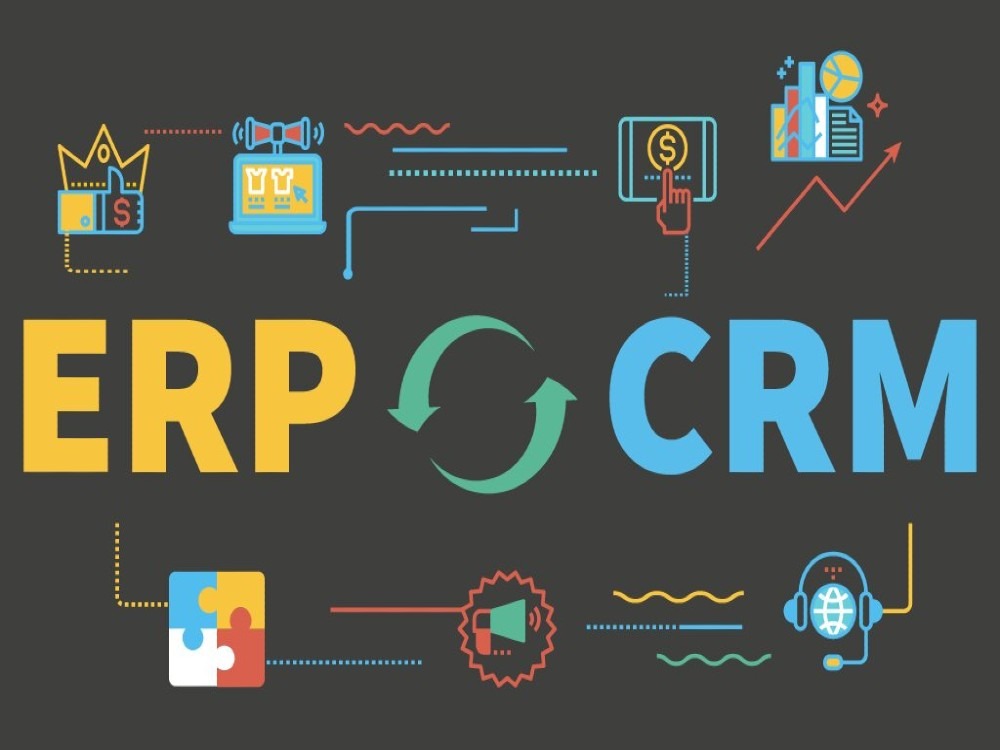 On the other hand, integration of ERP system vs CRM establishes a connection between the two systems and synchronizes their information to produce a single source of truth by automating and ensuring the consistency of information flow between the two systems. The integration can bring a lot of advantages for customer data, sales process, staff management, data accuracy, and efficiency.
To sum up,
CRM and ERP are both important tools for businesses. However, they serve different purposes. It is important to understand the difference between the two before deciding which one is right for your company. If you are looking for a comprehensive system that can handle all of your business needs, then you should consider integrating CRM vs ERP. Our team can help you make this process easier and ensure that your systems are working together seamlessly. Have you decided which system is best for your company?