If you're a business owner or manager, you know that customer relationship management (CRM) software is a must-have. CRM software helps you keep track of customer data, interactions, and history. And, as technology advances, there are more and more CRM options available.
SugarCRM is a great product, but what are the best SugarCRM alternatives in 2023? In this blog post, we'll take a closer look at seven different CRM products that could be a good fit for your business. We'll discuss each product's features and how they compare to SugarCRM. By the end of this post, you'll have a better idea of which CRM product is right for you.
Why is SugarCRM so popular?
CRM technologies enable firms to take control of their customer data and use it to improve prospects and customer relationships. SugarCRM is a robust CRM system that is used to monitor and personalize client interactions in order to increase revenue.
This CRM solution may be tailored to your specific requirements, allowing you to make the most of it. It can be used to visualize and improve client journeys, as well as to create more engaging experiences. SugarCRM allows you to have a better understanding of your customer's demands and adjust your outreach strategy accordingly.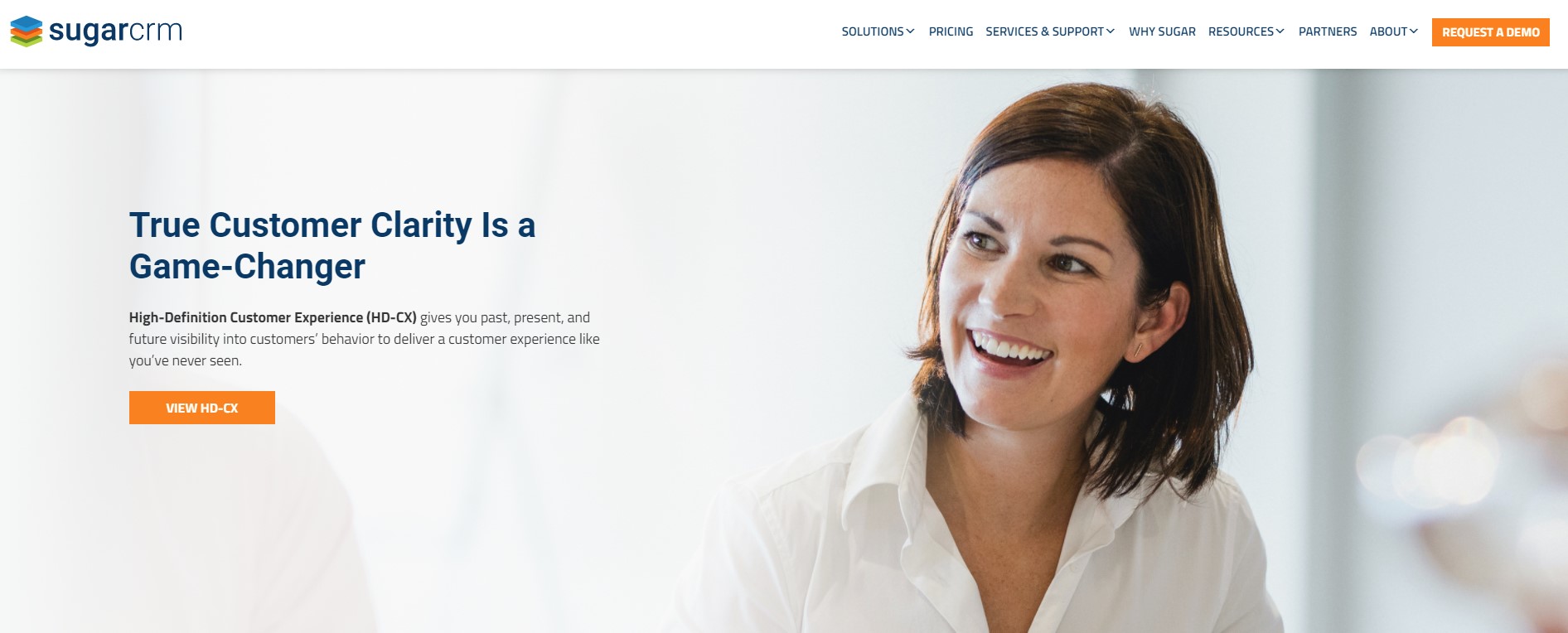 This tool provides the following features to help organizations grow and improve client relationships:
# Capturing Data Automatically
SugarCRM automates contact management by automatically collecting, updating, and synchronizing data. SugarCRM can increase your team's efficiency by automating such repetitive activities.
# Adaptability
SugarCRM functions the way you want it to, with numerous integrations and significant customization. This adaptable CRM solution allows you to build numerous modules to meet your specific business needs.
# Analyses
You may gain deeper insights into your business processes and uncover strategies to optimize future endeavors using built-in analytics. Powerful analytics enable you to make data-driven decisions to enhance the growth of your firm.
# Recommendations and Updates
This user-friendly CRM tool makes real-time recommendations based on previous contacts to assist you in improving customer connections. You can simply examine what works and what doesn't with a full history for each contact record.
Why Should You Look for SugarCRM Alternatives?
Some of the reasons you might want to seek SugarCRM alternatives include:
Difficult Features: Some SugarCRM capabilities, such as the email module, are complex and not as user-friendly as you might anticipate.
Costly Pricing: While SugarCRM has a number of advanced capabilities, its pricing is inappropriate for small and medium-sized organizations.
User Interaction: For some teams, the tool's UI may become excessively clumsy. Furthermore, the tool's pace slows down at times, hurting overall efficiency.
Requirements for Business: A major cause for firms looking for SugarCRM alternatives is that it does not fit their specific demands.
How Should You Pick the Best SugarCRM Alternatives?
While the ultimate decision should be dependent on your company's unique requirements, certain critical aspects should not be missed when looking for SugarCRM alternatives. These are some key things: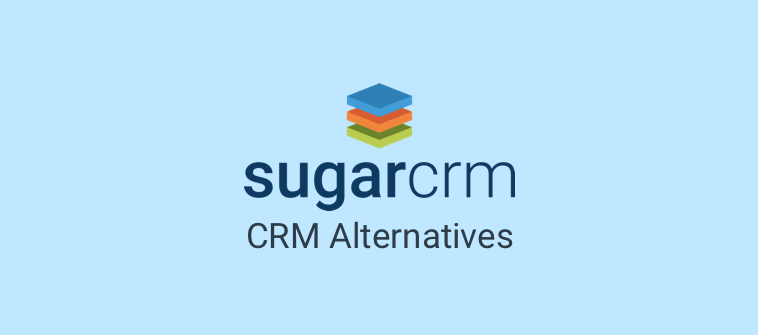 Automation
As a result of automating their marketing efforts, 80% of businesses saw an increase in leads. Therefore, it is vital to look for a CRM system with strong automation features. This might assist you in increasing efficiency and eliminating any unnecessary delays or faults in your business procedures. Marketing automation can help you improve customer experiences and convert more leads into sales.
CRM can help your team achieve higher productivity and meet targets by automating repetitive and time-consuming operations.
Contact Administration
When searching for a CRM system, 94% of buyers consider contact management to be the most critical feature. CRM technology is fundamentally based on effective contact management.
To build long-lasting relationships, you must choose a CRM product that provides powerful contact management.
Integrations
Choose a tool that is compatible with the other business programs you use. This can increase user adoption and make the transfer to the CRM application easier for your staff.
Pay attention to the CRM tool's integrations to ensure you obtain a single platform to manage a variety of business activities

Reporting
A solid reporting and analytics module is an essential feature of any CRM system.
These reports can assist you in tracking every business activity and monitoring the efficacy of your operations. With the use of detailed reports, you can identify barriers and discover possibilities to improve your organization.
GDPR Compliance
Data security is a critical component of CRM. As a result, you should look for a GDPR-compliant CRM system that can keep your contact data private while also assisting you in adhering to regulatory rules for data gathering and storage.
Flexibility
Your company's requirements will change as it expands. As a result, you must consider the scalability of the CRM system in which you invest. Working with a CRM technology that is future-ready might keep you from always hunting for new alternatives. You may quickly increase your contact database and, as a result, your business with a scalable CRM system.
Customer Service
Consider the type of customer support provided by the CRM supplier. A nice and resourceful customer service team can assist you in efficiently implementing and utilizing your CRM platform.
Remote Control
In today's fast-paced corporate environment, being up to date on the go is essential. Choose a CRM tool that allows mobile access to customer data. This allows you to communicate with prospects at the most convenient time and prepare for meetings on the fly.
Top SugarCRM Alternatives in 2023
Because this is certainly a difficult decision, we have attempted to make it easier by providing you with the top SugarCRM alternatives that may be a good fit for your business.
# HubSpot
With a dedicated Sales Hub, as well as other Hubs with specific purposes, HubSpot CRM Suite brings together customer data, tools, and teams to establish a single source of truth for unmatched efficiency. Sales reps benefit directly from deeper analytics, warmer leads, and aligned enablement materials when they use the whole CRM platform.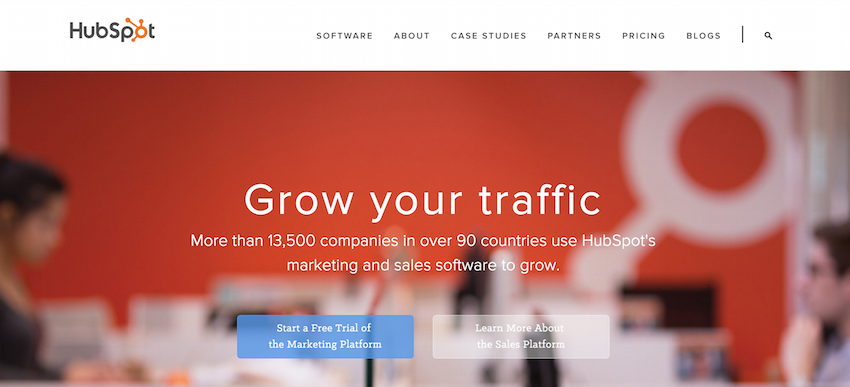 In addition, it's incredibly to create an amazing end-to-end customer experience and leverage our wide ecosystem of app and solution partners. Regardless of your exact goods, services, or software, HubSpot enables you to increase your business revenue organically. HubSpot has everything you need to grow more effectively.
# BIGContacts
BIGContacts by ProProfs is one of the easiest and most economical SugarCRM alternatives. This email marketing CRM is intended to assist small and medium-sized enterprises in developing long-term client relationships that drive business success.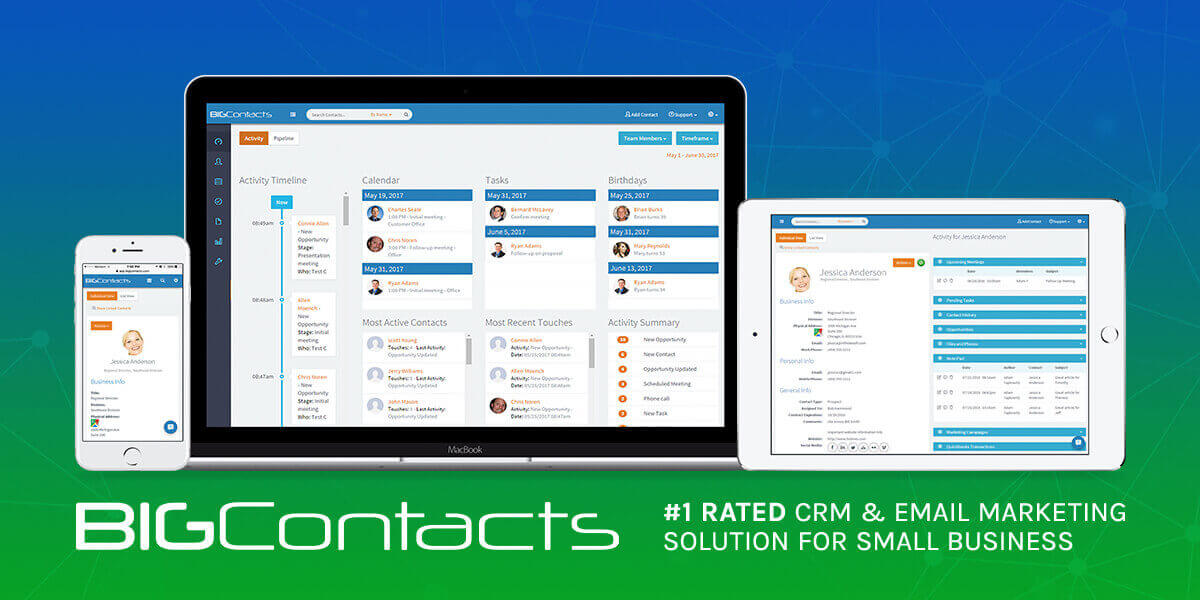 BIGContacts also has a powerful reporting feature that includes pre-built templates and adjustable filters. With a custom-built sales pipeline, you may use this CRM solution to handle sales possibilities.
# Salesforce
Salesforce is a popular CRM application that provides enterprise-grade capabilities. This CRM software enables you to consolidate sales, marketing, commerce, and customer service on one platform. Salesforce provides cloud-based access to client data, allowing your staff to stay up to date while on the go.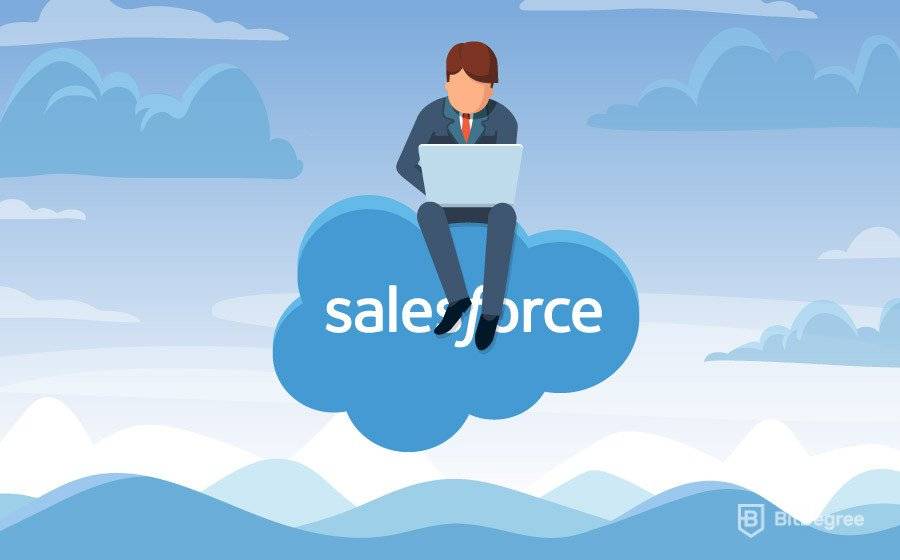 In addition, the solution gives AI-based insights into client behavior to help you make better business decisions. Salesforce's automation of duplicate processes boosts productivity and reduces inefficiencies in customer relationship management.
# Insightly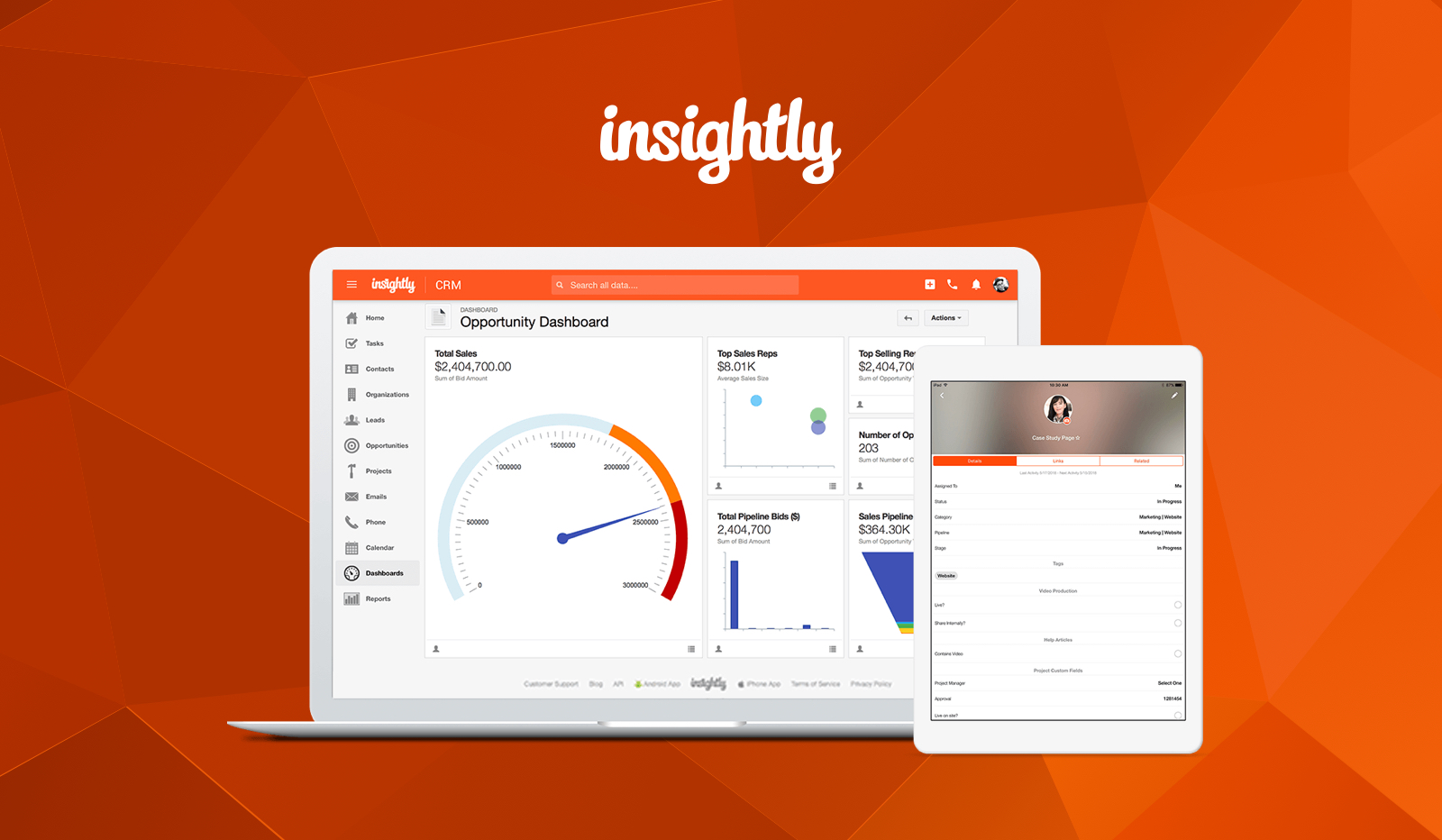 Insightly CRM can serve as an excellent SugarCRM replacement by assisting you in creating individualized customer experiences and driving conversions. The CRM tool's powerful automation capabilities can assist you in completing all tasks on time. You may automate email campaigns, communicate data with team members, assign leads to the appropriate salespeople, and track business activity performance in real-time. Insightly also provides access to key company data from any device, at any time.
# Zoho CRM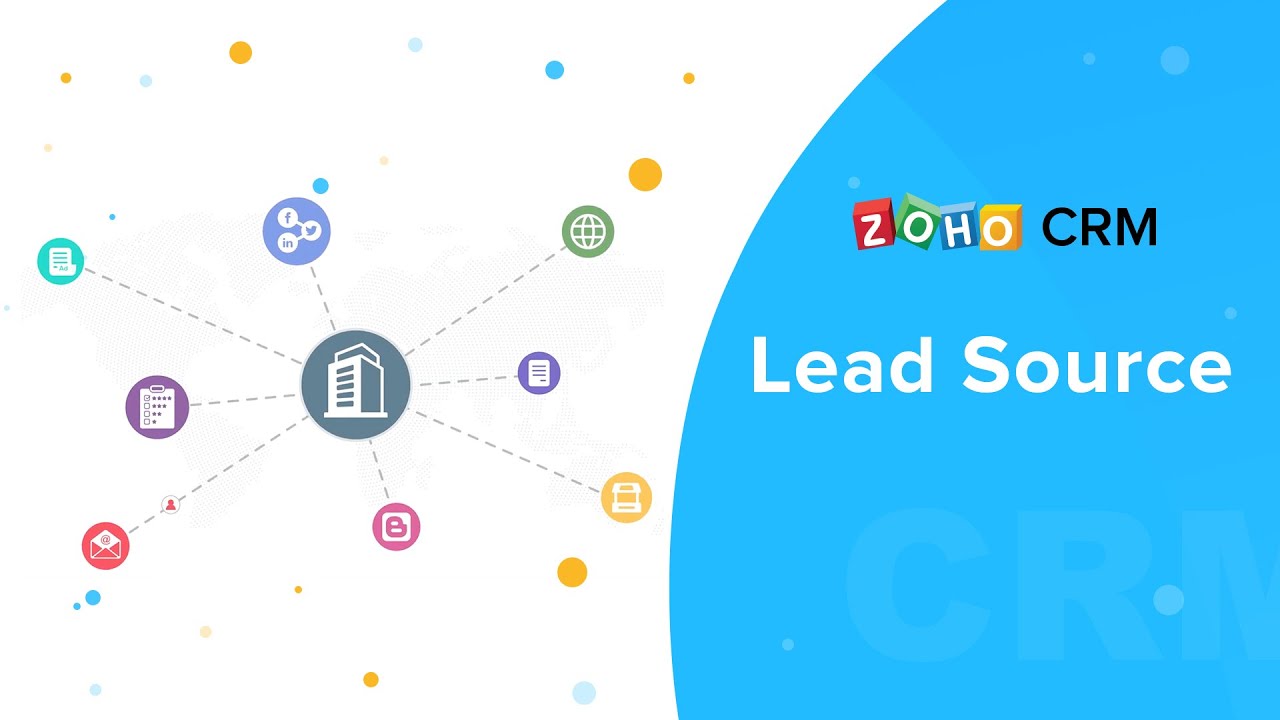 Because of its simplicity and usability, Zoho CRM is an excellent alternative to SugarCRM. The software has complex capabilities such as transaction prediction, customer segmentation, marketing automation, and reporting. You can use Zoho CRM to create tailored customer journeys that will increase client retention. To modify the CRM solution to suit business needs, you can integrate custom components, layouts, views, and so on.
# Pipedrive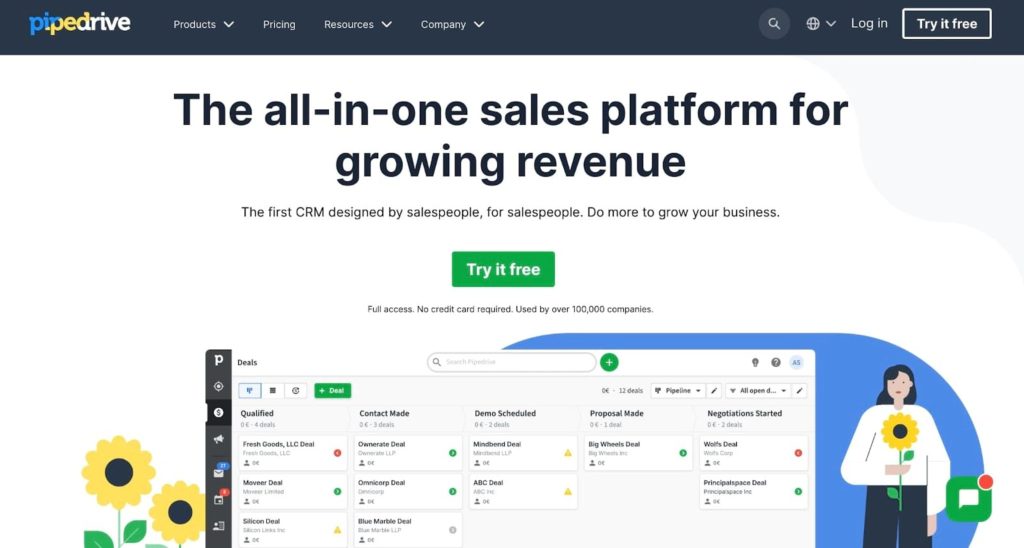 Pipedrive is a SugarCRM competitor that can have a significant impact on your sales. This CRM provides sophisticated pipeline management to assist you in tracking and guiding prospects to conversion. Pipedrive provides extensive CRM capabilities like customer segmentation, email marketing, automation, and web form integration. Pipedrive's reporting tools allow you to monitor essential performance measures and generate accurate forecasts for your organization.
# Copper
Copper is a simple CRM for companies who need to manage more sales leads and improve customer connections but don't have time for data entry, repeated admin activities, or sophisticated technologies.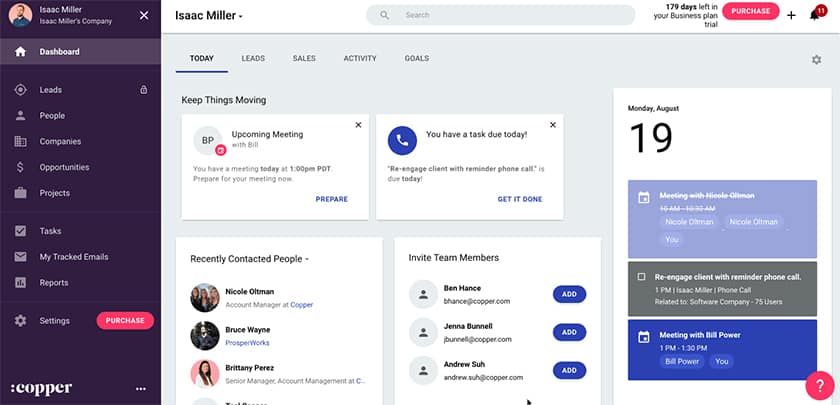 Copper interacts with Google Workspace, so it logs all of your emails and other interactions to the appropriate contact for you. You can also see all of your sales and relationship essentials in one spot, from email threads to historical interactions, files, and projects. Plus, Copper reminds you to contact contacts and follow up on sales so you never drop the ball.
To wrap up,
While the best SugarCRM alternatives may only be determined depending on your individual requirements, these ten tools are dependable options worth considering. You should evaluate different solutions against your business goals to determine the best SugarCRM replacement. And examine user reviews and take advantage of free trials to determine how well the tools will fit into your business operations.
Finally, while SugarCRM is a great solution for many businesses, it may not be the best fit for everyone. If you are looking for an alternative to SugarCRM in 2023, be sure to contact us. We can help you find the CRM that is perfect for your needs.