Undoubtedly, eCommerce is a popular term for all young people working in the MMO (money-making online) field. eCommerce allows customers to have direct contact and keep up with the business any time they need. ECommerce makes buying and selling procedures become easier. Through websites, businesses are able to communicate, provide related information as well as support customers. In addition, eCommerce gives customers the flexibility of time which makes their shopping experience simpler and more comfortable. Basically, those are several reasons why eCommerce is rapidly growing in recent years. Accessibility is the vital factor that keeps businesses stand out from others. While the traditional ways of shopping no longer bring that much efficiency, online buying and selling emerge as a useful way to level up the business. However, to keep that process constant and productive, the strategy is indeed another element that contributes to the business's success. An eCommerce marketing strategy sets the way in order to help businesses cater to and open up for new customers and therefore, boost sales.
Let's dig in the following parts to know more about the secret for a better revenue of business – eCommerce marketing strategy.
What is eCommerce marketing strategy?
In case you are not clear about what is called eCommerce marketing strategy, this term can be defined as a compilation of acts that aim at navigating customers, making them want to reach your business and maintaining that connection.
It mainly focuses on how to allocate bunches of possibilities to drive traffic and turn it into paying customers. Generally speaking, a comprehensive eCommerce marketing strategy includes both on-site and off-site marketing strategies.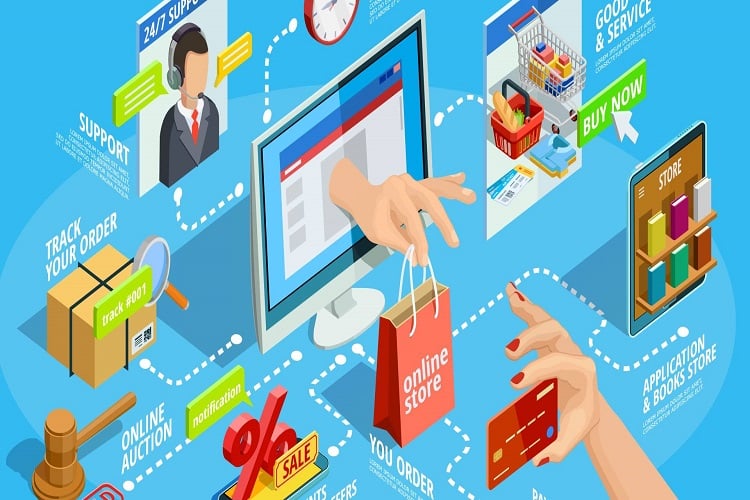 ECommerce marketing strategy template
Marketing strategy helps the business focus on the ultimate goal of an eCommerce business which is having as many customers as they can. It is all about how to achieve that goal. As a result, focusing on each element on the whole chain should be taken into consideration as well. In detail, below are eCommerce product launch strategy business should follow to build up proper ones:
Set smart and achievable goals and targets
First and foremost, businesses should set a specific, measurable as well as attainable goal since the marketing strategy cannot be executed if the business doesn't have one.
Depending on the type of your goals, it needs to meet some of these criteria:
Specific: a business can't work well if it has a vague goal, make sure the goals and targets are easy to understand and get people involved to maintain that the business is able to reach its goals. 
Measurable: this key element gives you the overall of how much you have achieved on your goals. Without it, you cannot evaluate how far the goal has been reached and how it significantly affects the business. 
Attainable: you should plan out challenging yet achievable goals and targets. This really helps to set you on fire to overcome any obstacles in the whole process.
Relevant: make sure what you're trying to achieve is worthwhile to you. Instead of doing various things that don't make sense, focus on the priorities in the process of reaching the ultimate target.
Time-bound: give your goal time to complete. Time is what keeps the whole process on track. Not only does it help to identify the date of your goal, but it also motivates and ensures that you don't get discouraged.
Competitors analysis
Knowing the status of the current market is really important when you start to enter it. You have to do detailed research on your competitors, know about their strengths and weaknesses. Conduct in-depth research on the competitor's website (to understand how they customize it), their social channel (to understand what their social media marketing strategies are), their discount programs (to understand how they care about their customers) and so on. By understanding those elements, you'll define what the market is missing and meet the customer's needs better than your competitors do.
Buyer personas
With the thought of creating personalized messages that resonate with potential customers, a fictional character profile appears. It allows businesses to make sure they know clearly about what customers want and need, therefore, businesses can make sure what to do to attract their prospective customers.
In the first place, you need to decide which factors are picked to suit your products. Some common relevant factors to start with are name, occupation, position, workplace, age, gender, hobby, etc.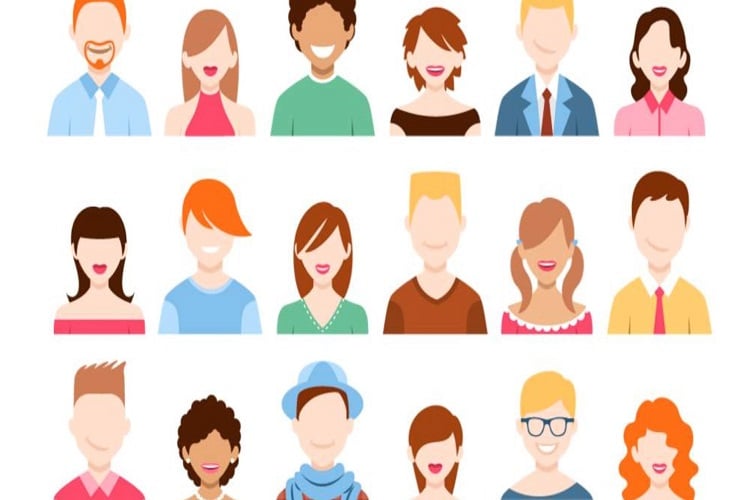 Choosing eCommerce platform
Besides, choosing a suitable eCommerce platform is considered such a great way to maximize the results and promote products. Recently, eCommerce marketing platforms are popular for startups and small businesses since these platforms are really easy to get access to buy some mouse clicks. Generally, it makes selling and buying services easier for both businesses and customers. These are some of the most well-known eCommerce marketing platforms in the current market:
Shopify. 
WordPress. 
BigCommerce. 
Magento: this platform is famous for its fast, optimized and user-friendly multi-channel so it gives customers a bigger, quicker and completely customizable shopping experience.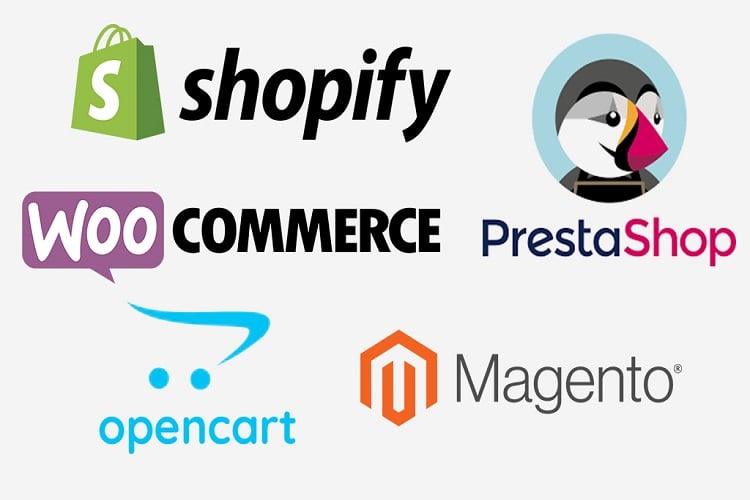 eCommerce marketing strategy examples
Product recommendations based on products seen
Some eCommerce business platforms give customers recommendations based on what they have just looked for. For example, if you search for some makeup products on Sephora, you may be given the same products in different colors and styles.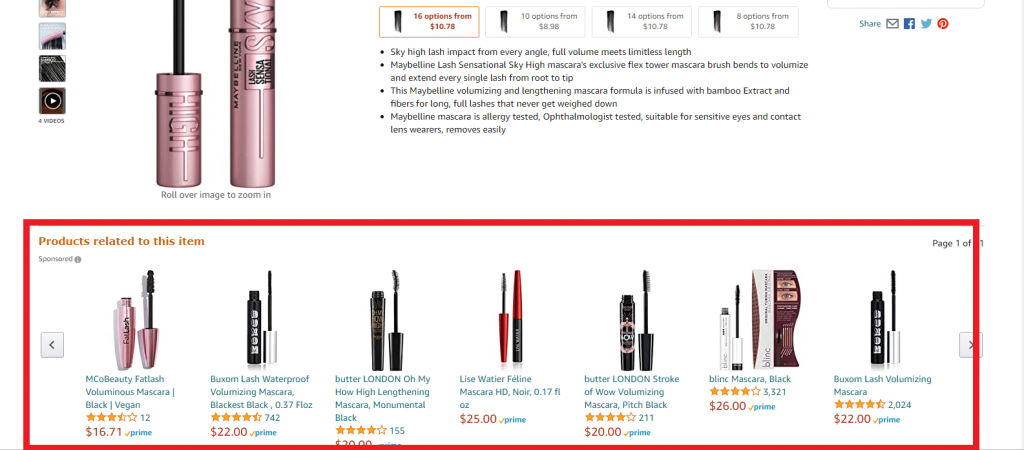 Instagram shoppable ads
Running ads on such a big platform like Instagram, businesses are able to reach their target audience at scale as well as direct their potential customers through the marketing funnel to their shop
Chatbot shopping assistants
Some businesses connect with their customers by using chatbots.
The chatbot is an AI-powered intelligent virtual assistant that is used to help customers find the exact products they are looking for from a wide list on the website. By providing immediate responses and supporting customers, chatbots help to personalize their experiences and convince them to make a purchase.
ECommerce marketing strategy 2020 vs 2021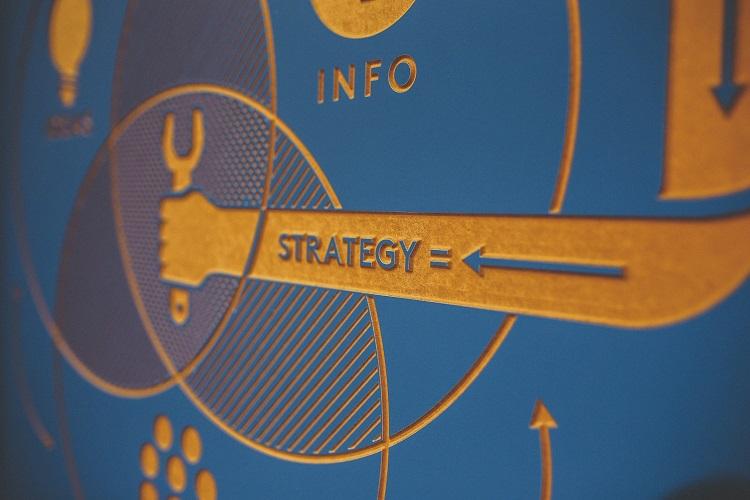 eCommerce marketing strategy 2020
Improve site speed: in order to increase site's visibility and click-through rates, improving site speed is extremely important since customers do love to have fast loading speed when accessing your business website
Make your eCommerce platform "sticky": use keyword smartly to engage and attract customers
Provide product recommendations: giving product recommendations when customers are likely to buy by suggesting related items that they get the most out of their purchase so businesses are able to upsell and have cross-selling 
Focus on creating video: it is a fact that creative, informative and attractive videos increase the customer's average time-on-page. Applying this strategy helps to drive traffic and increase revenue to your business
Offer free shipping on a conditional basis: even when customers get their products in their shopping carts, maybe they can drop out and end up buying nothing from your website. Why's that? Probably because of the shipping cost. Tackling this issue, give them free shipping on a conditional basis as an incentive to make them complete their purchase.
eCommerce marketing strategy 2021
There are some strategies that are recommended to make your eCommerce business stand out in 2021 as follows:
Use email marketing: this strategy can be used to introduce your brand, provide product information and inform the new launch to your customers. Building an email list plays an indispensable role in email marketing as the audience your business is targeting will be potential customers in the near future. 
Use social media: social media in recent years has had a significant rise because if it is utilized effectively, it can engage and drive a great number of sales for business as literally, every individual is using social media platforms to update the latest news and importantly, shop for new products. 
Search engine optimization: optimizing search engines aims at having both high-quality and high quantity click-throughs. 
Affiliate marketing strategies: this strategy is known as performance-based marketing which is defined as connecting an eCommerce business with a marketer who is ready to sell products. This kind of strategy works to improve brand awareness and ultimately, get more customers. 
eCommerce marketing for small business
Apparently, it is extremely crucial to learn how to target the audience and turn them into customers in the right way, especially with small businesses. The results will be better by starting with some eCommerce marketing strategies listed below.
Email marketing
Have you ever encountered problems with nurturing leads and engaging customers? If yes, email marketing is what you are searching for.
Email marketing is considered to be a smart way to generate sales for a business. It can be done easily by sending emails with commercial messages to anybody, maybe who probably have nothing in their shopping carts. What is more, gradually, your email list may be longer with numerous potential customers, you can change to a different way of reaching your customers without relying on social media algorithms or search engine rankings by personalizing messages inside emails. It doesn't mean you have to add something to sell in your email, just alter it into education-related things, keep on updating about your product information,..and so on.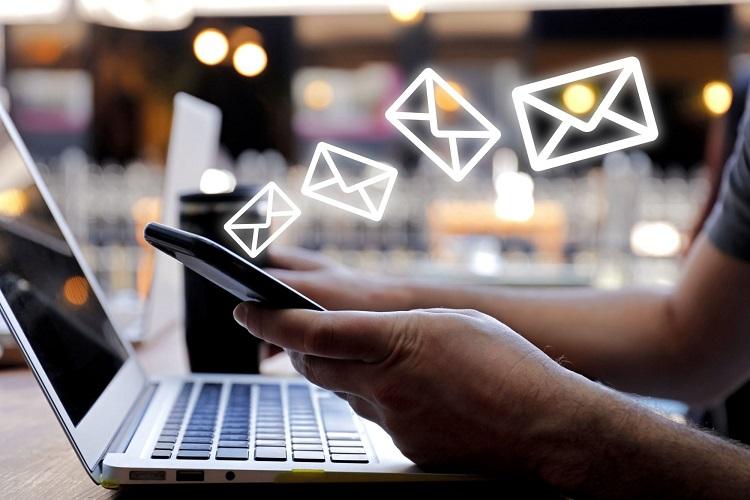 Without doing much, you are able to get access to your customers. However, you need to be aware of the email content, keep it concise as well as compelling so customers can lay the trust in your products.
Influencer marketing
Moving into the second strategy, what if you don't have an ideal email list? By using influencer marketing, your problem is solved. Influencers who generate tons of content for your business will help to raise your brand awareness and get your products noticed by the audience. If you have such a low budget to invest in marketing strategy, start off with micro-influencers who have something in between 5-10k followers. No matter how many followers they have, the important thing is they themselves ought to have an influence on people who have an interest in your products since they are the social proof when potential customers look at your products.
Content marketing
Content is king. It is the key to boost sales.
Whatever types of content you show, customers set it as an important element to decide whether they want your products or not. The content itself demonstrates your business's message. If your business displays high-quality content, quality leads, as well as traffic, can be driven to your page. Any type of content can give significant results. It can be articles, videos, or even infographics. You have the flexibility to change between them.
Additionally, it is essential to track your content to know which type of content is beneficial for you. Also, once you keep tracking what the content has done to your page, you'll clearly know how to improve and promote it to its best.
Social media marketing
By using social media platforms, it is much easier to build relationships with customers since everyone in this era spends a great deal of time surfing on the Internet. If you know how to outsource it, you and your business can save a bunch of money.
You are able to do lots of things to promote products and services on these platforms, for example, running paid social media ads, campaigns, or publishing posts.
It can actually do a good job reaching millions of Internet users out there if your business thoroughly prepares meaningful content.
Don't forget to choose the appropriate platform since each type has its own features and prospective customers.
Final thoughts
As eCommerce continues to expand and grow, building an effective eCommerce marketing strategy requires lots of effort. There are numerous things that need taking into consideration but the main core is to choose what is the most appropriate strategy to apply to specific types of products.