About Flexfit
In today's world, customers have much higher expectations for interior design and furniture. Besides aesthetics and uniqueness, they seek brands that deliver quick and reliable services at a decent price. To meet such needs of customers, many furniture brands, from small factories, domestic enterprises to international brands, have tried to establish their presence in Vietnam.
As of now, there are many big names in the Vietnam furniture market like Nha Xinh, BAYA, or JYSK and such a rigorous environment is creating a lot of pressure for local brands to distinguish themselves and to gain market share. To overcome such problems, Flexfit, a Vietnamese startup in interior design and construction, has chosen the "tailor-made" furniture market as its target market.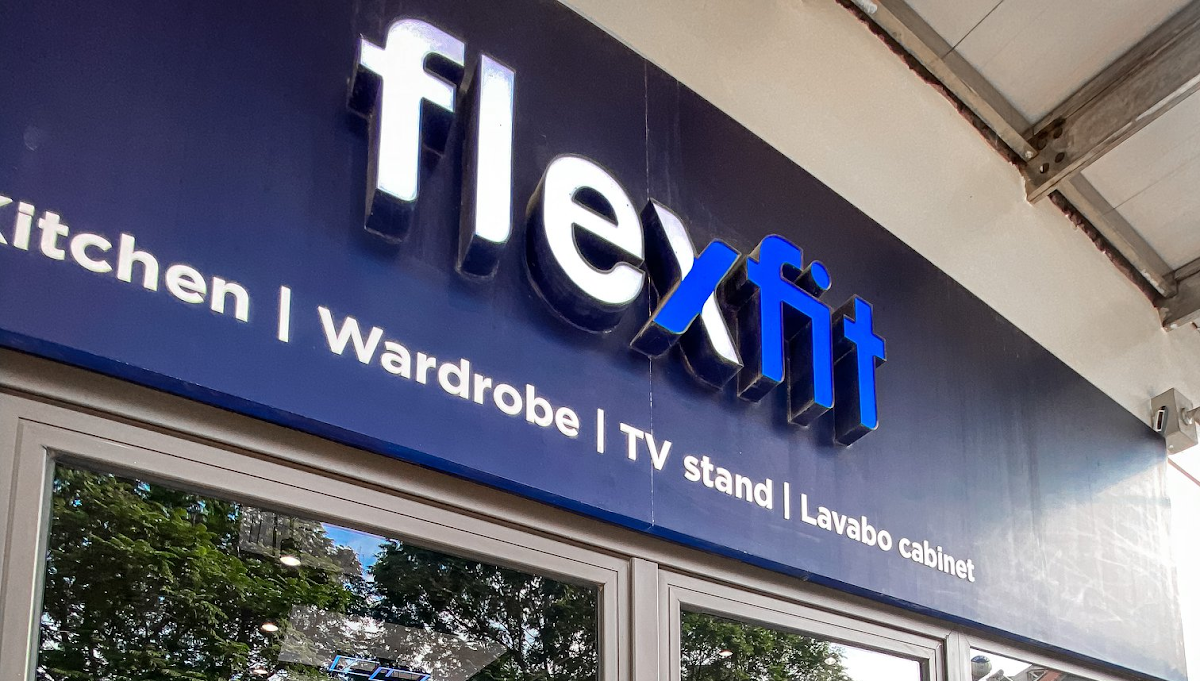 To produce furniture meeting customers' specifications at affordable costs, and with good product quality, Flexfit needs to rely on technology not only in optimizing operation and logistics but also in enhancing customer experience. At Flexfit, customers can "tailor" their order at the factory with consultation and advice from a team of experts. With this process, homeowners can customize their own living space while saving costs, time and enjoying comprehensive product warranty policies.
In addition, Flexfit's strength lies in their product material – the brand chooses industrial wood to overcome the disadvantages of natural wood, namely warping, sensitivity to changes in weather, and being environmentally unfriendly.
The company currently owns a network of 5 showrooms and 3 factories with modern technology, which present all over the country. The brand has also become a trusted destination for more than 8000 customers residing in high-end complexes such as The Zen Residence, Emerald Precinct, Dreamland Bonanza – located in both Hanoi and Ho Chi Minh City.
Learn more about Flexfit at: https://flexfit.vn/
Implementing the ERP system to become the leader in Vietnam's tailor-made interior design market
Although Flexfit owned a network of modern showrooms, workshops, and a large number of customers, their software services did not meet the rigorous requirements set by the brand. As their database grew, they couldn't rely on their email system and manually prepared reports to organize their information system. Flexfit's management had to deal with numerous barriers when it came to tracking work progress, as well as ensuring customer care during the design and production process.
Additionally, as departments at Flexfit used to operate on separate software, it was challenging for employees to collaborate and share information.
Therefore, to bring the best experience to customers in the design and production process as well as to effectively manage the company's internal operations, Flexfit sought a seamless system with sufficient functionality and user-friendliness so that they could quickly employ. At the same time, they believed such a system would help the company optimize resources and operating costs.
Through the evaluation process, Odoo ERP is the perfect solution for Flexfit because of its fast deployment time, rich out-of-the-box features, and flexible customization capabilities, which can be easily adapted to with the company's current operating processes. At the same time, Flexfit chose Magenest, Odoo partner in Asia – Pacific region, as its companion on their journey of implementing ERP system.
"Magenest has been with Flexfit in building ERP systems from the very first days. For an organization starting its digital transformation process, there are difficulties that will be encountered such as convergent thinking as well as knowing what is required in the system."

Mr. Nhat, ERP Project Manager.
The optimal solution for day-to-day business activities management
Magenest worked closely with Flexfit to understand the pain points of the unique "tailor-made" interior design business model to customize their Odoo instance. Instead of having to rely on back-and-forth emailing and messaging, all business functions can now operate on a single platform. This ensures a consistent and accurate data flow for the staff to collaborate and share information more easily, making sure the entire process from the first customer touchpoint to the end delivery goes smoothly.
Reduce project management burden
With the sizable number of contracts increasing each year, Flexfit management faces a tremendous challenge in administering its ongoing projects. Now, Flexfit's management department can quickly update the progress as well as keep track of the human resource of a project. Projects are now organized in a unified format that powers involvement.
In addition, the process of approving applications, contracts, or assigning personnel is also more straightforward, so that managers can make the most appropriate and fastest business decisions.
"The new Odoo system commissioned by Magenest met our 2 key requirements, covering our business functions in a seamless manner and remaining easy to use at the same time. In addition, with a deep understanding of Odoo, Magenest helped Flexfit with the infrastructure construction and database management."

Mr. Nhat, ERP Project Manager.
Go paperless
Environmentally friendly is one of the most important criteria at Flexfit, and this also applies to internal corporate management processes. Limiting the use of paper also increases management efficiency, optimizes human resources, and speeds up the process of documents processing – instead of storing tens of thousands of contract forms in the office, now this information is stored online on Odoo ERP, and managers can quickly sign/approve applications online, even from mobile devices.
Magenest also integrated an online invoicing solution to Odoo. The system will automate most accounting work: printing invoices and sharing them with sales & production staff.
Reliable information security
Information security has always been a "forever" issue of many businesses. However, with Odoo ERP, Flexfit can manage access rights for different projects (allowing individuals involved in the project to see the progress of the project) to employees at the company as well as partners easily.
Meet the need to scale up in the future
As a highly scalable platform, Odoo ERP allows Flexfit to customize, integrate more modules or third parties (shipping services, payment gateways, etc.) when the business needs to scale in the future.
Accounting system complying with Vietnamese and international standards
Magenest has customized the existing Accounting module to include specifications for Vietnamese Accounting Standards (VAS) to comply with the regulations of the Ministry of Finance. Flexfit can quickly get real-time reports for cash flows, business performance, and making financial statements. The new Accounting system also allows Flexfit to convert from VAS to International Accounting Standards (IFRS) automatically so that they are always ready to go global.
Reaches new heights with Odoo ERP
The new ERP system has brought positive changes to Flexfit: The Board of Directors can easily manage orders and quickly deploy production across the country.
"From a management point of view, all activities in the company need to be monitored with a singular system. With Odoo, Flexfit has a fully integrated system of functions, covering CRM, Sales, Manufacturing, Logistics, Accounting, and HR. This will help Flexfit manage orders very easily and deploy the right work in the right department, with the right person, on time."

Mr. Nhat, ERP Project Manager.
With standardized business processes, Flexfit not only provides flexible design services, fits all kinds of living spaces, but also ensures the highest product quality in a short timeframe. This helps the brand build a loyal customer base as well as attract new customers, expand to potential markets and promote the brand's reputation.
The Odoo ERP system is a stepping stone for Flexfit to realize its aspirations to become a digitally driven leader in the field of design consultancy and interior tailor-made furniture.