24h Visa is an agency specializing in providing visa solutions. After receiving customers' information, 24h Visa supports paperwork procedure at the Embassy. 24h Visa services ensure a flawless journey for each and every customer. Focusing on quality, price, and security, 24h Visa always explores new directions to bring quick and successful results to the customers. With the development of technology, brands are adapting to new changes in running their businesses. This is the golden moment to integrate a high-tech system to support the operation of 24h Visa.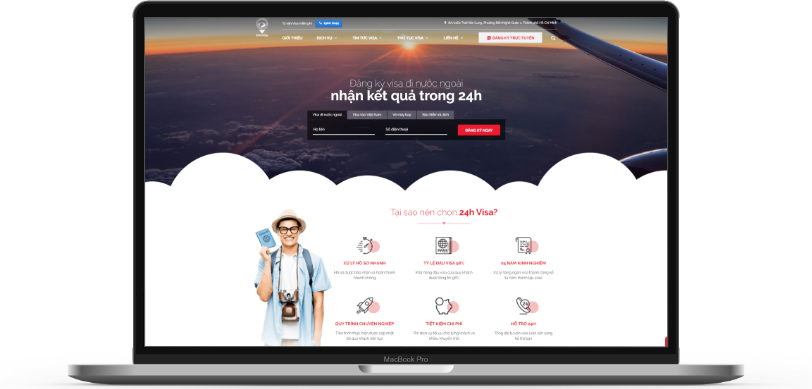 With the goal of improving customer experience with 24h Visa, the company has tried different approaches to digital transformation. Thanks to improvements in management and communications, 24h Visa has been able to switch from the traditional service business model to the chain business model. In each province, 24h Visa has a representative office to support the visa procedure for customers. However, this poses a major challenge in maintaining the same high quality and service standards as the headquarters. In addition, difficulties in remote management also lead to unnecessary losses.
OVERCOMING MANAGEMENT BURDENS WITH ODOO
Odoo Community Implementation ​
Magenest and 24h Visa decided to choose Odoo ERP as the platform to host the new systems. Odoo is open-source ERP software, meaning the possibilities for customization and development are limitless. In addition to the default modules such as CRM, POS, or Sales, businesses can create many new applications to integrate on Odoo.
Document organization and access
As a visa-support business, storing and processing customers' documents is the first priority of 24h Visa. Magenest has built an intelligent document processing system in Odoo hat will manage the entire process of receiving and completing the customer information. Each set of documents is connected to the accounting and sales departments to support a fast and consistent workflow.
Admin can decide to assign user rights according to unique cases: Every employee or only authorized individuals can access the file. This helps to increase the confidentiality and specialization of each department as well as better assign tasks to the document processing team.
Connect potential customers
Magenest integrates the marketing system of 24h Visa with Voice Cloud – Call Center solution for businesses: When customers call, their information will display on the screen of the consultant. Magenest also creates contact forms and makes 24h Visa entry simple to access.
Monitor business activities
For the Sales module, we set separated service prices that vary from region to region while ensuring the seamless workflow in the general system. Odoo will also record the liabilities of individuals, partners, and B2B customers. When there is a debt, the system will alert and not allow the admin to create a request for further actions.
To simplify the accounting process, Magenest has upgraded the interface so it's easy to follow and connect transactions. With Odoo, accountants can: Retrieve expenses and payments. Approve invoices according to different stages and positions of each person. Monitor and report the balance of cash flow. Magenest also created a completely unique function in comparison to other ERP solution providers as it helps accountants to track reciprocal accounts.
To support 24h Visa's reporting system, Magenest has set up automated reports on Sales, Opportunities, and Profits. At the end of the month or the period, managers can produce reports on various aspects of the business such as call center/marketing, sale, documents processing, and accounting teams. We also integrate World SMS – an automated messaging system to promptly report the status of document processing to customers.
Hosting with Amazon Web Services
All of these new 24h Visa technologies are hosted on AWS – the world's number one cloud infrastructure. AWS system ensures a fast, secured, and efficient analysis of large information volumes. It's also scalable so 24h Visa doesn't have to worry about the incompatibility with future development.
Each department becomes a Project while each set of documents is a Task. The marketing department will receive customer information, then transfer it to the sales and document processing team. Payment activities will be completed in the accounting department. Decentralizing users is clearly a breakthrough to safeguard customers' privacy.
Transparent workflow helps 24h Visa bring the best experience for customers when no longer dealing with difficulties in managing data. The unification of information among Sales, Accounting and Document Processing departments has reduced manny communication obstacles.
The application of Odoo also minimizes manual jobs, which saves time and effort for a great number of employees. The automation and accurate reporting assist 24h Visa to accurately plan the next development steps.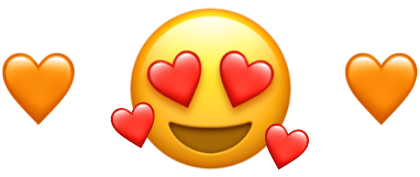 "ERP implementation is a challenging process, requiring both a high-level system and a professional team. I appreciate the solutions that Magenest has consulted us as well as the dedication of their implementation team. After 2 months, 24h Visa has effectively managed the daily work of the staff, as well as monitoring the quality of products and services. Through better management of customer information, 24h Visa can listen to customers more proactively and effectively."
HOANG ANH
REGIONAL MANAGER @ 24H VISA