Organizations are always looking for ways to improve their customer support service. The best way to do this is by using a CRM system like Bitrix24. However, not every business has the resources to truly utilize Bitrix24. If this is the case for you, then don't worry! There are several great Bitrix24 alternatives that can help improve your customer support service just as well, if not better.
In this blog post, we will be discussing why Bitrix24 is not the best choice for several enterprises and offering some of the best Bitrix24 alternatives on the market today. So, if you're looking to improve your customer support service, read on!
What is Bitrix24?
Bitrix24, often known as Bitrix, is an open-source intranet project management software that offers team communication tools like Gantt charts and Kanban boards in addition to its core CRM functions (ideal for time tracking and agile project management).
To start, the website is well-organized and simple to use. The functions can be arranged into sub-categories under the following headings: Social Network, Tasks and Projects, Chat and Video, Documents, Drive, Calendars, Mail, CRM, Telephony, HR, Mobile, and Additional tools (which is labeled as "More" on the website).
Why would you seek an alternative to Bitrix24?
Bitrix24 is good as a basic tool for collaboration, but if you need to be able to make business calls affordably, that very much eliminates it as an option for most firms.
The pricing plans for Bitrix reflect the fact that its telephony solution is not well-known. The cheapest pricing tier is at least twice as expensive as many of the Bitrix24 alternatives in the list below, but it offers no extra functionality. Bitrix offers a jumble of various CRM and project management features, but it falls short in a few key areas when it comes to routine communications.
Even on its most costly Profession plan, which costs $120 USD a month, Bitrix does not offer phone support, which is one of the most important things to know right away.
You must use their online Help Center or their live chat if you need customer service.
The fact that Bitrix almost tries to accomplish too much is another problem. Yes, it offers a contact center, a website builder, a CRM, Kanban boards, and file sharing features, but there's a reason that very few providers will expand their product into this many different niches.
The biggest issue is that having so many different tools makes it difficult to maintain a unified and straightforward user experience. This is reflected in its pricing, which is extremely high in comparison to almost all of the other solutions below, which provide the same, if not better, functionality at significantly lower costs.
Several factors to consider when looking for Bitrix24 alternatives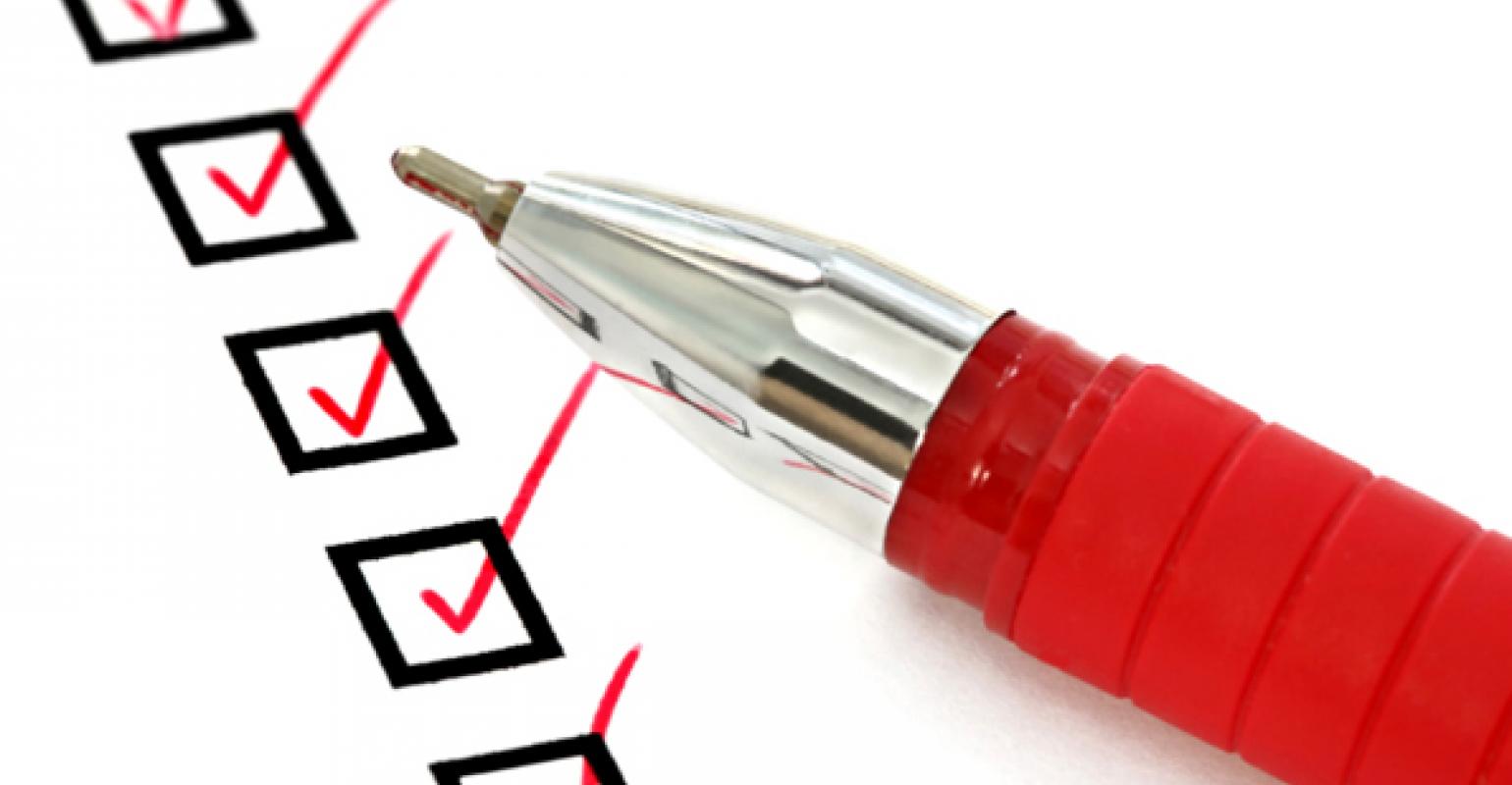 Customer support
Excellent customer service is one of the most important features to look for in any software purchased for commercial use.
This is one of Bitrix's major flaws, and as you'll discover later, even competitors with free or low-cost plans offer more robust customer service, and in multiple time zones.
Depending on your company hours, you may require 24/7 help, whether via phone or live chat. Live chat support and self-service options such as an online Help Center are standard—but if you run a larger organization or have a global customer base, you're likely better off with a provider that can provide global 24/7 help.
Cost-efficiency
We also considered how affordable each Bitrix24 alternative is. We look at if it has tiered pricing that is reasonable for small businesses and whether it is a scalable solution that can be flexible and grow with your company.
Can you, for example, start with just one or two company phone lines and then add more later? Your communications platform or phone system should allow you to do this simply on your own without having to wait days or weeks for their support team to make the necessary changes.
Many of Bitrix's SaaS competitors, like Bitrix, have free plans that include features like unlimited video meetings. However, one odd feature about Bitrix's pricing is that it's difficult to tell what you get. For example, Dialpad's first paid tier is only $15 per user per month and explicitly specifies that you receive unlimited calling in the US, Canada, and your country—whereas Bitrix's first paid tier is $34 per month and does not specify how many phones calling minutes you get.
Integrations
The goal of a communications and collaboration platform is to make your workflows as efficient as possible. To ensure that the solution you select enables your team to be as productive as possible, it's generally ideal to select something that interacts with the business apps and tools your team already uses.
Bitrix includes its own CRM capability, but if you're searching for a communications platform and currently use Salesforce, HubSpot, or Zoho as your CRM, you'll most likely want an integration.
If you use Bitrix, you won't need separate project management software like Trello or Asana, and it integrates with fundamental productivity applications like OneDrive, Gmail, and Google Drive.
However, it does not integrate with more industry-specific applications (like Clio for law) or other solutions for more particular use cases such as sales interaction.
Best Bitrix24 Alternatives
The following are some of the greatest software programs similar to Bitrix24 that include a variety of unique features.
HubSpot
HubSpot is a comprehensive CRM toolset that offers users a wide range of features and tools for managing their online presence. Among these features is a robust project management module that enables users to efficiently collaborate on projects with team members and clients.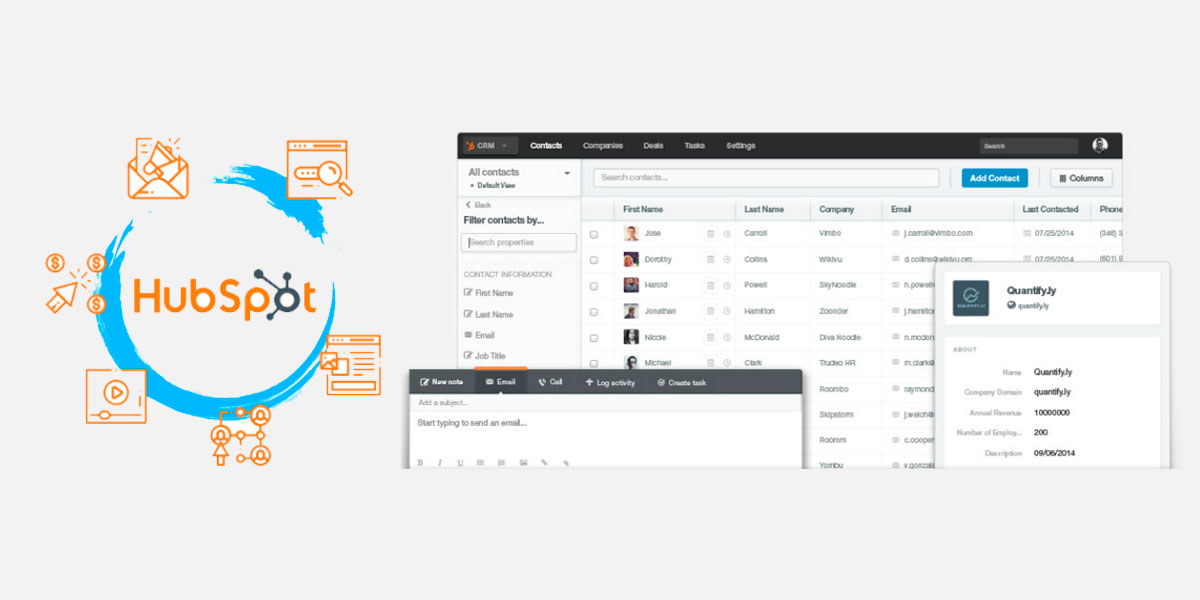 The project management module includes a variety of features that make it an ideal solution for businesses of all sizes. Perhaps most notably, Hubspot allows users to easily create and track tasks, set due dates and progress milestones, and attach files and comments to tasks.
In addition, the module provides users with real-time updates on task progress, enabling them to quickly identify and resolve any issues that may arise.
The project management module also includes a number of features specifically designed to facilitate client collaboration, such as the ability to create and share project timelines and progress reports.
Zoho
Zoho is a project management software that offers a variety of features to help users stay on track and organized. One of the most competitive features is the ability to create and manage tasks. Users can create tasks, assign them to team members, and set deadlines.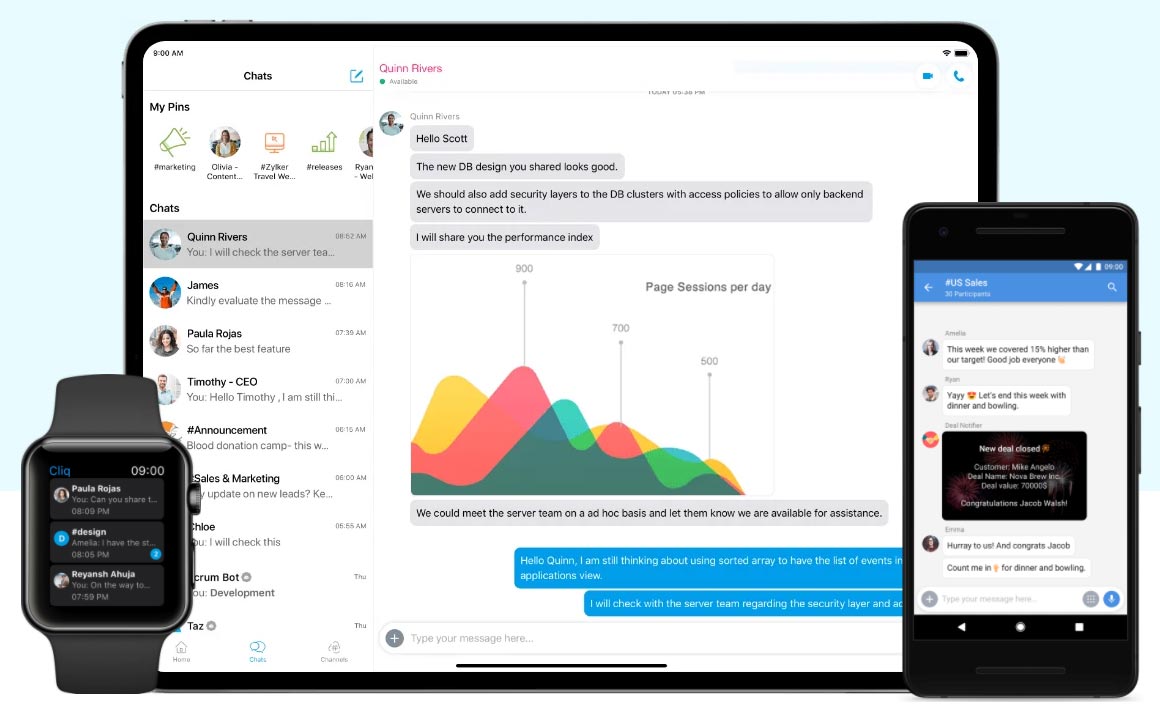 Additionally, they can track the progress of each task and receive notifications when they are due. This feature helps managers to stay on top of their projects and ensure that they are completed on time.
Zoho offers a variety of reports that can be generated to track project progress. These reports can be customized to show different data sets, such as task completion rates or team member productivity. This feature is valuable for managers who want to ensure that their projects are on track and identify any areas where improvements can be made. 
Lastly, Zoho offers a chat function that allows team members to communicate with each other in real-time. This is valuable for managers who need to resolve issues quickly or ask questions about a project.
Avaza
Avaza is a cloud-based project management software with features that make it ideal for small businesses and freelance professionals. The software is designed to be easy to use and navigate, with a focus on collaboration and communication. One of the most unique features of Avaza is its pricing structure.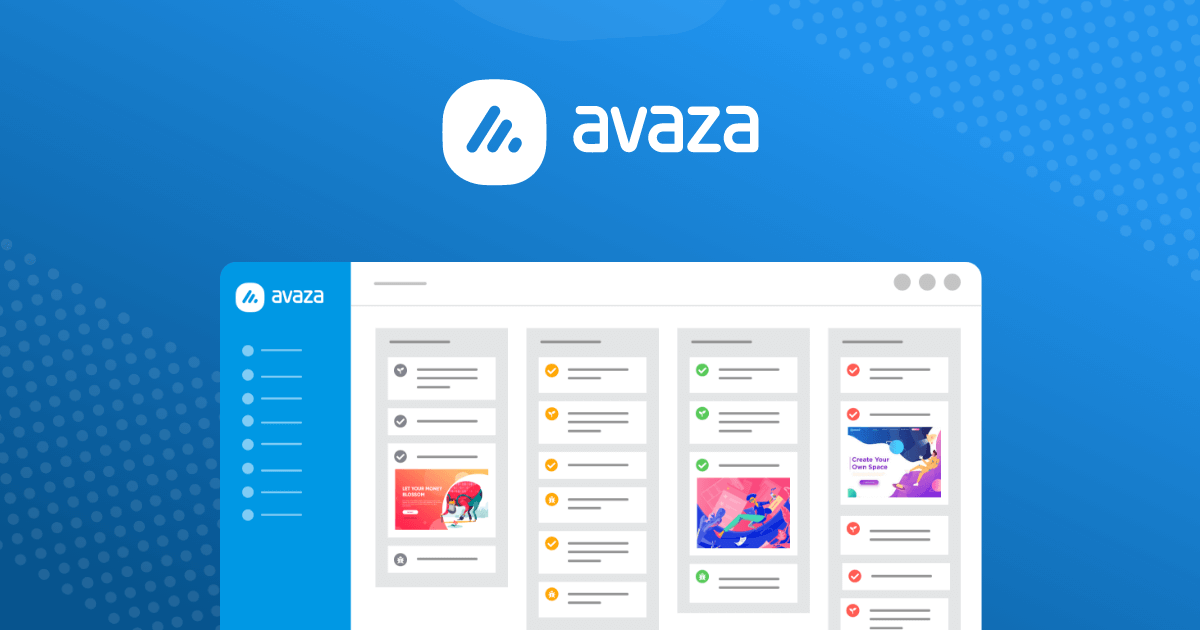 Unlike other project management software, which charges a monthly fee, Avaza charges users based on the number of projects they have. This pay-as-you-go pricing model makes Avaza a more affordable option for businesses that don't need all the bells and whistles of more expensive software.
In addition, Avaza offers a free trial period, so users can try out the features before committing CSFI_BEING to a subscription.
Slack
Slack has gained popularity in recent years for its ability to improve communication and collaboration among team members. One of the key features that sets Slack apart from other project management tools is its focus on competition.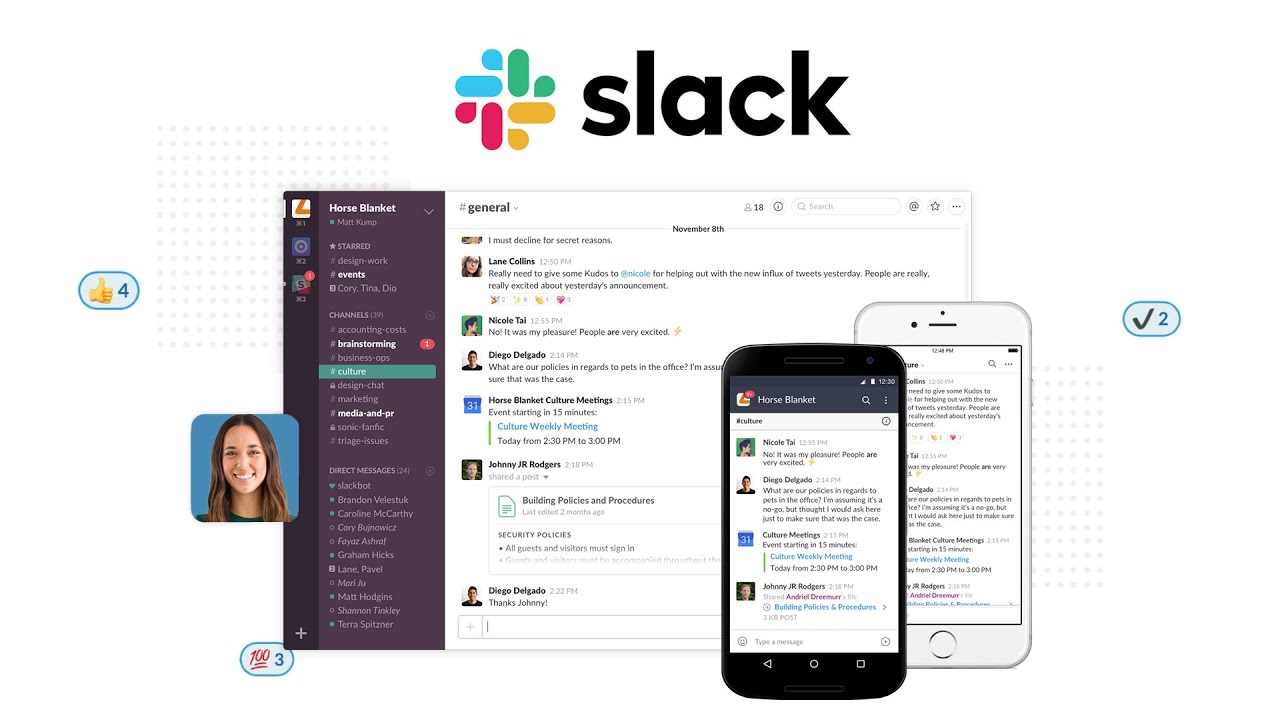 With Slack, team members can compete against each other to see who can complete tasks the fastest or who can earn the most points. This competitive element motivates team members to work harder and helps to improve the overall quality of the project.
In addition, Slack also offers a number of features that make it easy to track progress, set deadlines, and allocate resources. As a result, Slack is an increasingly popular choice for project managers who are looking for a tool that can help them to improve their team's performance.
Google Keep
Google Keep is a free, simple, and easy-to-use note-taking app that comes with a lot of features to help you get your work done efficiently. It has a variety of features that make it a great choice for managing small projects. For one thing, it allows you to create notes and lists, set reminders, and add images.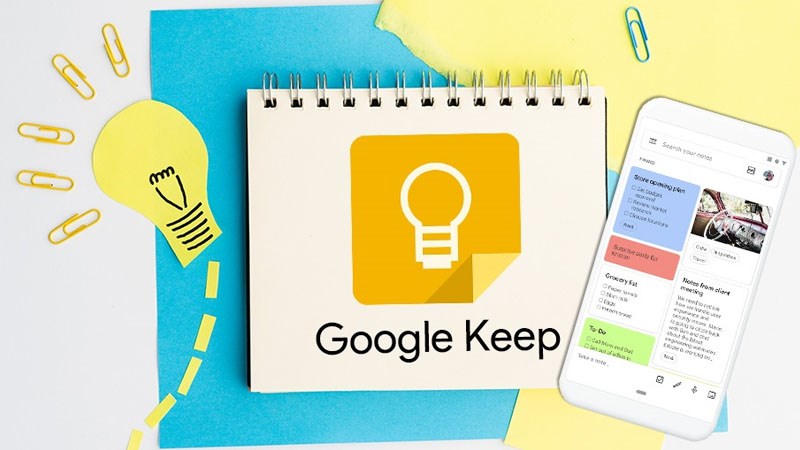 You can also share notes with others and collaborate on projects. In addition, Google Keep makes it easy to find what you're looking for with its search function. All of these features make Google Keep an excellent choice for project management.
Notion
For businesses, project management is essential for coordinating tasks and resources, staying on budget, and meeting deadlines. There are many different software options available, each with its own unique features. Notion is a popular choice for businesses of all sizes, due to its flexibility and range of competitive features.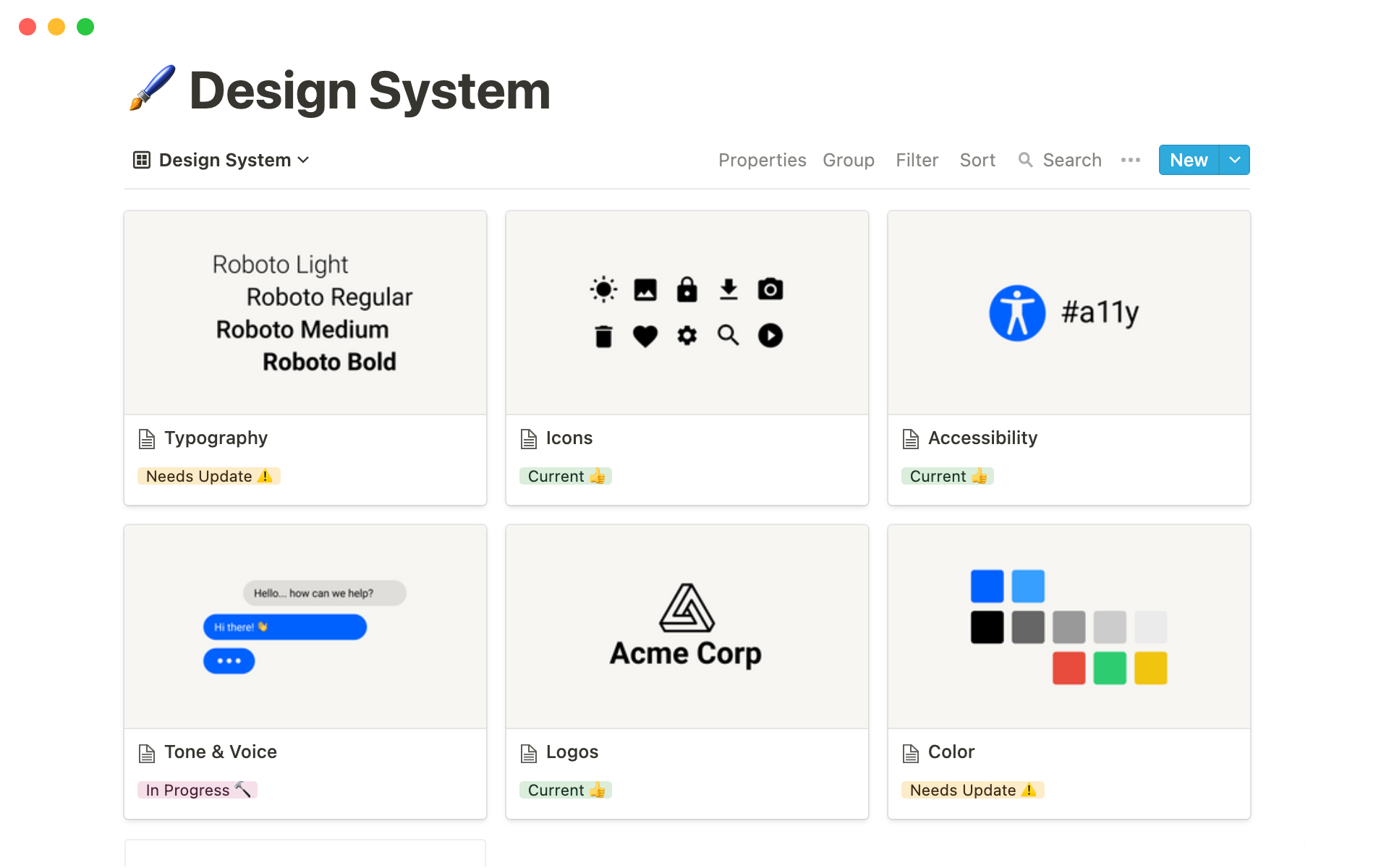 Notion offers users the ability to create custom workflows so that projects can be managed in the most efficient way possible. In addition, Notion's kanban view gives users a clear overview of all tasks and subtasks, making it easy to track progress and identify any bottlenecks.
Furthermore, Notion integrates with a number of other software applications, so that businesses can manage all their workflows in one place.
In conclusion
If you are looking for a CRM that can improve your customer support service, we suggest you take a look at our list of the best Bitrix24 alternatives. All of these CRMs offer features that can help you provide better customer support. Contact us to learn more about how they can help you streamline your customer support process and improve your bottom line.