Founded in 1999, Xotic PC is one of the largest System Integrators (SIs) in the USA and is a partner of Intel, AMD, Nvidia, Microsoft, etc. The company builds some of the most highly regarded computing solutions in the industry.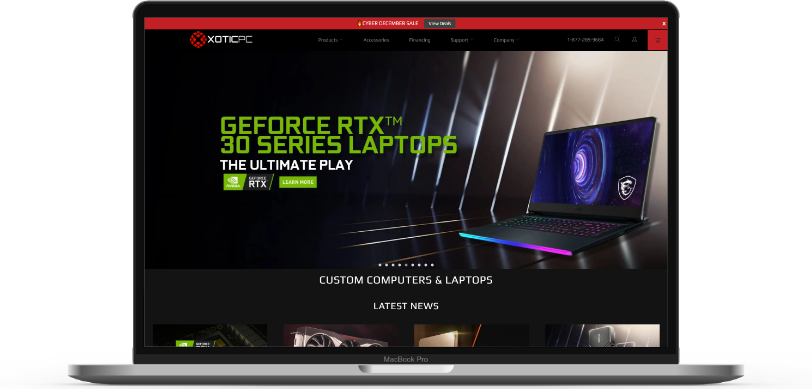 Moving to the world's best ecommerce platform
We've been working with Xotic PC since January 2016, building an extension for Magento Enterprise retailers to help them to integrate their store to the Zoho CRM system. The module was developed in stages and is now available to Magento Enterprise and Community retailers.
Use of pre-built extensions & custom development
Affirm is an alternative for other payment options, founded by Max Levchin, co-founder of PayPal. Affirm helps users avoid deferred interest, compounding interest, or late fees, so what they see at checkout is exactly what they'll pay, on a budget-friendly schedule of their choosing.
Advanced Product Options & Saved Product Configuration Tool
XOTIC PC sells computer components and provides desktop building options. Thus the company required a way for customers to customize and see their computers online, for example, the color of the desktop case, the different spec options for a laptop, etc. A saved product option allows customers to easily save their products for future purchases.