Choosing the right eCommerce platform is vital for businesses looking to sell online. In this article, we compare Wix vs Shopify, as these two are among the most popular options for beginners, to help you decide which platform is right for you. We'll look at the primary features of the two platforms to see which one comes out on top. So, which platform should you choose? Let's find out!
Wix vs Shopify: Overall difference
Wix is a fantastic website builder that also offers good eCommerce solutions, whereas Shopify focuses 100% on eCommerce activities. This is the fundamental difference between Wix vs Shopify.
Wix provides eCommerce tools that are user-friendly for newcomers and designed for modest online stores with fewer than 300 products.
Due to its ability to manage thousands of store goods with ease, Shopify is appropriate for much larger stores. It is also simpler to expand your store globally because of its language and delivery possibilities.
Shopify's Basic package costs $26 per month, compared to $23 for Wix's Business Basic plan (annual plans).
Wix vs Shopify: Tests in different rounds
Read our in-depth comparison below if you're still not sure which is your best choice.
Ease of Use
Although Shopify says that it is the greatest option for online retailers, it has never claimed to be the simplest to use. However, their user interface is so well worked out that you just need a few clicks to launch your first store in a matter of minutes. It's simple to add products and versions and links to tutorials, which is helpful for total newbies.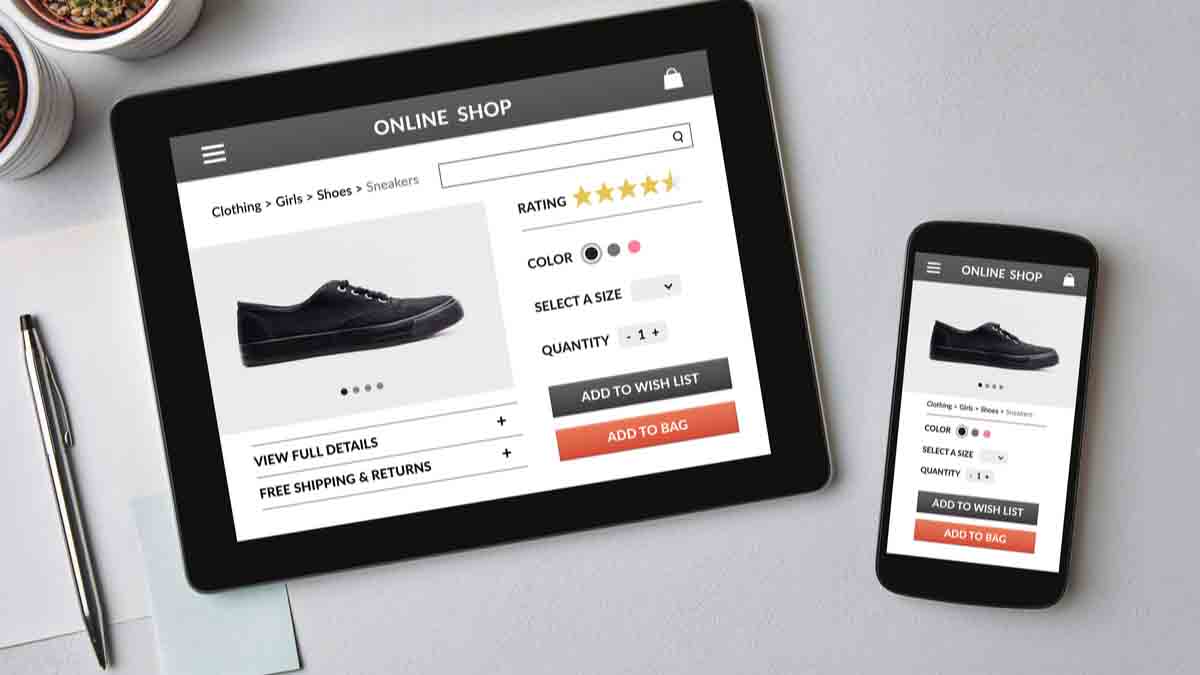 Wix makes the same promises as other products that it is the best. But one thing they really push for is how user-friendly their platform is for building websites and online stores. As a result, Wix is among the simplest website builders available. Their user interface is first-rate, and their step-by-step instructions and tutorials are clear and simple to follow.
Themes and Flexibility
With its 60+ themes, Shopify certainly makes things simple when it comes to building your online store. They appear fantastic on computers and mobile devices because they are contemporary, stylish, and responsive. In addition, the live editor is a lot of fun and produces top-notch outcomes. You can modify CSS and HTML to your heart's content if you are familiar with them. If not, you can outsource this to a team of experts who offer Shopify design services.
Wix offers 60 eCommerce templates that are totally free. Their catalog galleries are great, and they have the same elegant, contemporary appearance as Shopify's. Unfortunately, Wix's templates aren't always totally responsive, so you occasionally have to manually rearrange pieces to make them appear a certain way on smartphones.
SEO
When it comes to SEO, Wix vs Shopify are about equal. You can change the headings, alt texts, page titles, descriptions, and redirects. You may add a Facebook Pixel code to measure your eCommerce conversions on social media and access sitemaps at yourdomain.com/sitemap.
The sole distinction is in the availability of multilingual storefronts. Shopify is the obvious choice if you're serious about doing business internationally. There is all the information you require to rank your store. The only drawback is that you will probably need an additional app, which will cost you around $20 each month.
Product Presentation and Features
It may at first appear odd that Shopify offers fewer tools than Wix for displaying your products. For size, color, or material, Shopify only allows you to create three versions. Wix offers you up to 100 options, including 6 versions, for things like selecting different colors.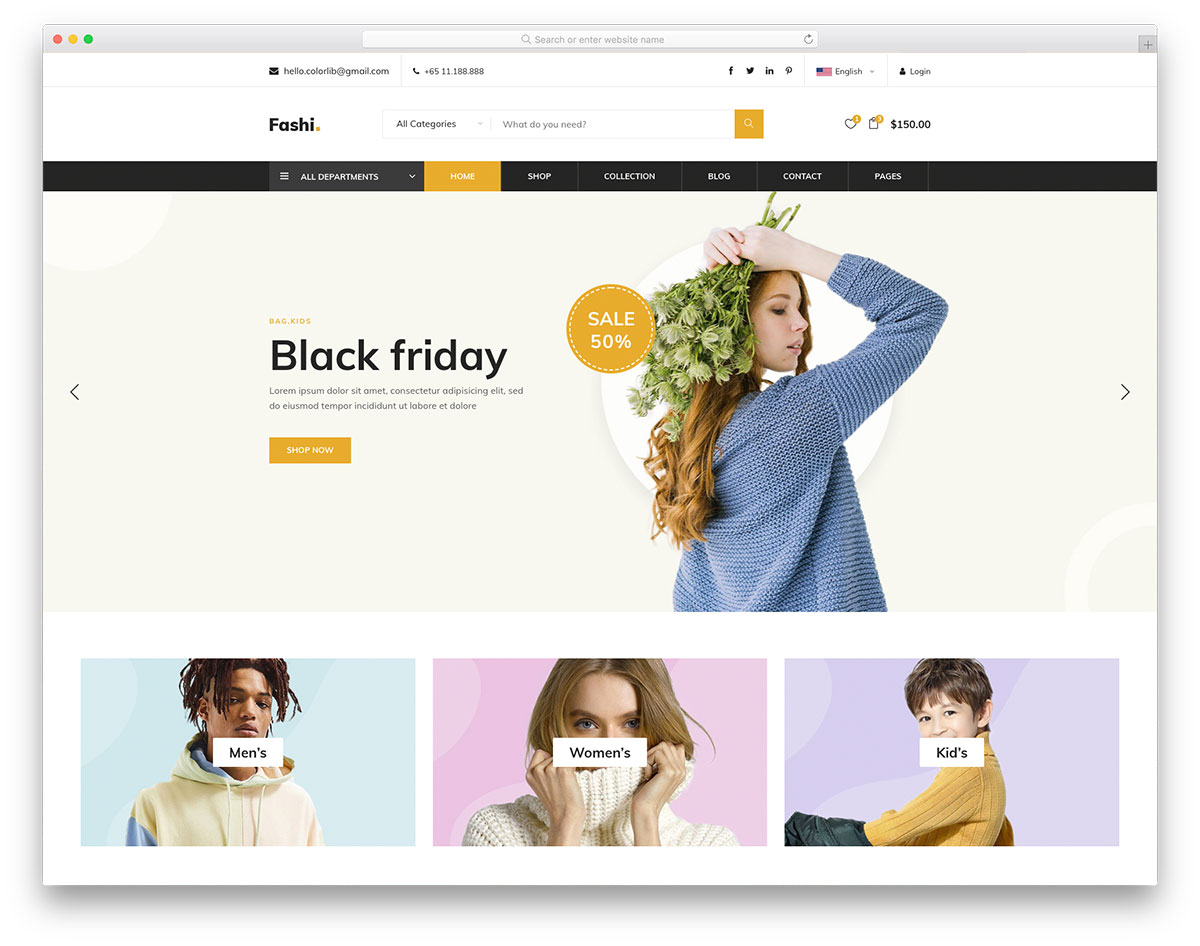 Both enable you to build image galleries, titles, and descriptions with interesting zoom effects. But unlike Wix, Shopify doesn't support carousel videos in all of its themes and doesn't make it easy to add ribbons, size charts, or wishlists to products.
Having said that, everything changes once you gain insight into Shopify's other apps. A wide variety of paid and free add-ons are available that enable reviews, Facebook storefronts, eBay item importers, and a ton more.
Point of Sale (POS) Capabilities
Shopify POS is a mobile software that enables you to sell in-store using only your iPhone or iPad. If you reside in the US, Canada, UK, or Ireland, you can also buy hardware such as card readers and receipt printers directly from Shopify; otherwise, you can use whatever suitable hardware you already own. In every nation where Shopify has backed credit card payment providers, you can use Shopify POS.
With their free app, Wix POS offers a comparable feature set, plus extras like local delivery, curbside pickup, and limitless employee accounts. But there are some significant limitations. For starters, Wix POS is now restricted to supported business categories and available exclusively in the US. Another is that Wix hardware must be purchased because other hardware types are not supported.
Sales Channels
In addition to native integrations, you can also access additional sales channels through the respective app stores of Shopify and Wix. You can sell products on Google, TikTok, Pinterest, eBay, Walmart Marketplace, LYST, Etsy, and more thanks to the Shopify App Store.
Wix App Market doesn't have as many apps as Shopify. Although it does offer integration with Multi orders, giving you access to additional marketplaces, plans start at $49/month, so it definitely isn't worth it merely for the extra sales channels.
Customer Logins and Checkout Options
If you want your users to register before checking out with Shopify, you have several choices. Users can easily subscribe by providing some basic information, and it can be made mandatory, optional, or restricted.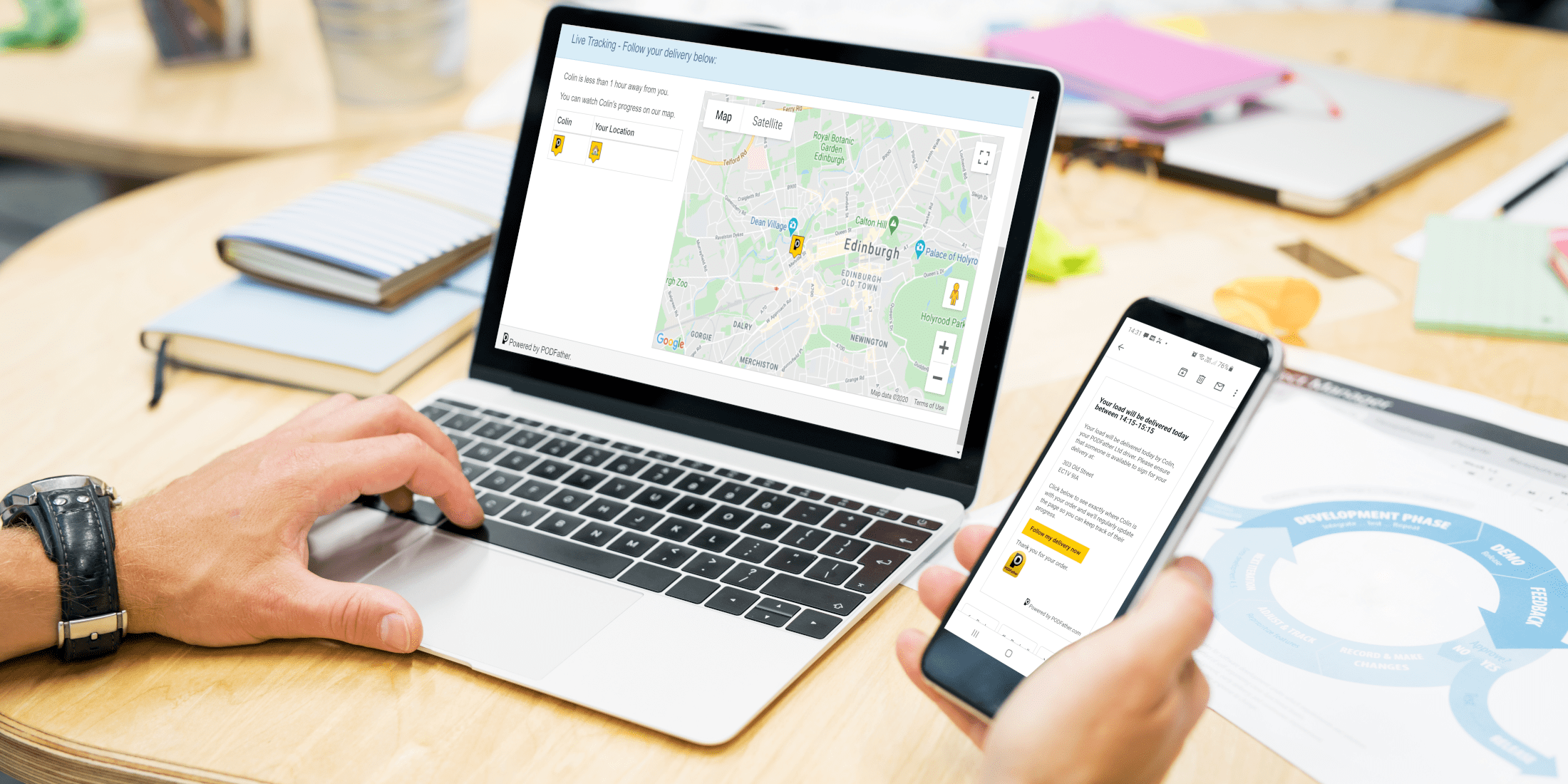 Wix also enables you to include a members area in your checkout procedure so that returning customers may log in and save time. Customers could monitor order status, track orders, manage addresses, view subscriptions, and store payment information, just as with Shopify. Moreover, customers can view the items they have saved in their wishlists, which is an added value.
Shipping Cost Settings and Carrier Integration
Both companies offer some good shipping choices, but Shopify goes above and beyond with its own Shopify Shipping service. Due to Shopify's collaboration with carriers including USPS, UPS, DHL Express, Canada Post, and Sendle, store owners in the US, Canada, and Australia may offer calculated shipping prices and purchase discounted shipping labels.
Additionally, there is the Shopify Fulfillment Network, which enables US and Canadian businesses to pack and ship goods from fulfillment centers spread across the US. Same-day delivery, free packaging, and reduced shipping costs are all benefits of that.
Support
Shopify provides phone, email, and chat assistance around-the-clock. Their tutorials are typically understandable and beneficial, and because of the size of the community, you may probably find answers in the many forum posts. More interestingly, Shopify's superb marketing blog allows you to learn useful advice on how to expand your company.
Wix also includes excellent tutorials and a fantastic marketing blog. They include forums, live chat, and phone support. Their personal support channels are likewise comparable to Shopify's. There are many people in the community, so you won't feel left in your struggles.
Wix vs Shopify: Which platform wins?
You now can definitely come to a final decision with the following summary of the wins and losses of the two platforms.
Where Shopify wins
eCommerce Features – Shopify sites' features cover every single detail of the sales process. It includes numerous payment channels, facilities for managing inventories, platform connectors with third parties, and shopping carts. The platform's scalability enables you to expand in line with your changing company requirements.
Themes and flexibility – More than 60 expertly created and customized templates provide you with the freedom to add specific product pages in accordance with your requirements. Furthermore, replacing page elements is also possible with this customization and flexibility.
Custom domain name – You can easily make changes to either while managing your domain because you can manage both on the same website where you manage your domain store.
Built-in analytics – Shopify comes with a wealth of built-in analytics tools, including Google Analytics, customer behavior, stock levels, and conversion tracking, so you can understand exactly how your store is performing.
Shopify app market – Due to its enormous popularity, nearly every eCommerce plugin and functionality are created for Shopify first. With this platform, you receive all types of special features, from free to premium add-ons for content management to marketing.
Checkout options – User registration prior to checking out can be required, optional, or simply forbidden. It's quite simple for users to register because they only need to provide basic information.
Payment options – Thanks to its support for Amazon FBA or a 3PL order fulfillment, as well as its ability to support numerous currencies, Shopify allows you a variety of alternatives for selling goods anywhere in the globe with more than 100 different payment methods.
No Cap on Products and Inventory – Your Shopify store can accommodate an infinite number of products. You can add as many products as you like to your inventory, not even with the cheapest subscription option.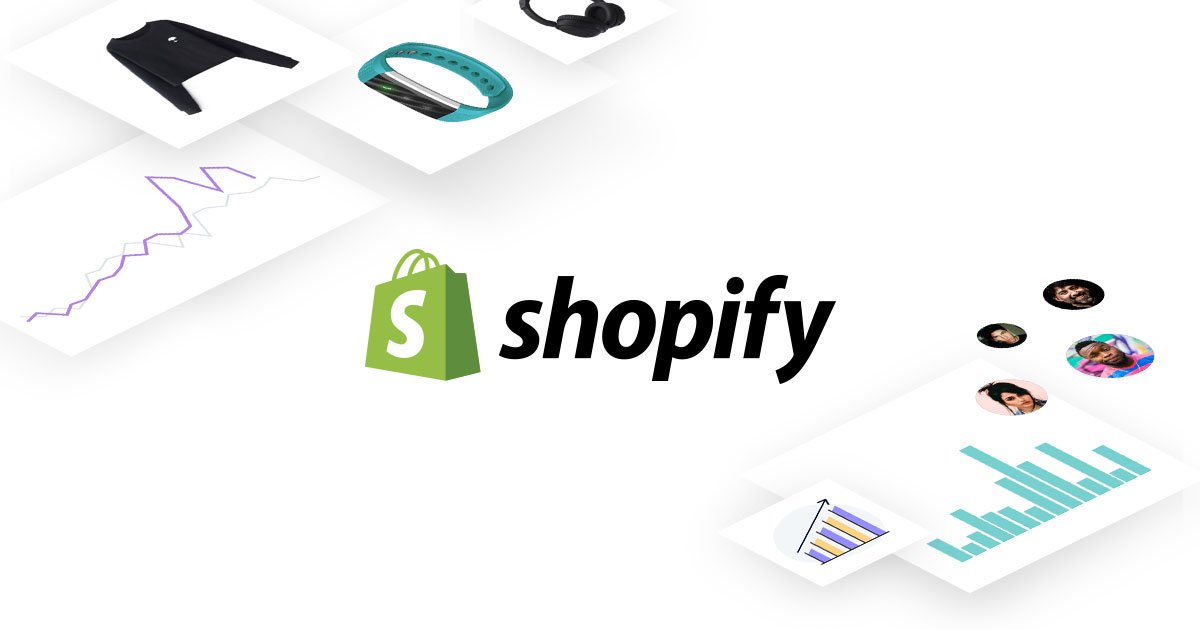 Where Shopify losses
Learning Curve – Despite using templates that avoid the need to edit HTML and CSS, Shopify's websites are more difficult to edit than Wix's. The reason for this is that the page's layout and products are the main attractions. You must learn how to update the backend code if you wish to make additional modifications.
Limited free themes – Shopify themes are cutting-edge and adaptable, but the small selection may limit your options. Only ten themes are free; the majority need a one-time payment of between $140 and $180.
More expensive – Additionally to being more expensive, you also do not receive a free plan (only a 14-day free trial). The most basic plan only offers the most basic functionality; therefore, you must pay more to gain access to more powerful services like fraud analysis and reporting.
Poor email hosting facility – Despite the fact that web hosting is included in all Shopify plans, you don't get an email hosting feature. Therefore, you cannot host an email address with a domain, such as info@shopname.com. However, you can configure email forwarding.
Where Wix Wins
Template Collection – With the Wix editor's default settings, you may choose from 500+ lovely themes for your website and add any type of material you choose. There are numerous built-in dynamic templates available for home pages, blogs, and landing pages that are appropriate for both beginners and specialists.
Drag-and-Drop Interface – The platform is accessible to users of all skill levels, and it also offers you enough options to expand its functionality and turn your side into a true powerhouse. The mobile editor can be used to analyze and modify your website so that it is mobile-friendly.
Pricing – Wix is cheaper. And it offers a completely free plan and a free domain name service (for the first year). Using the platform, you won't have to worry about paying any additional costs.
Video function – It offers an integrated product video feature that enhances the user experience by enabling customers to view the product in real time. To make the checkout process as simple as possible, you'll also value the product zoom option and the ability to create a unique checkout page.
Security and reliability – Your site on Wix will always be safe and accessible to visitors thanks to 24/7 monitoring, several site data backups scattered across Wix's servers, the highest standards of online security and data compliance, and zero-downtime maintenance.
Online store integration – With Wix, you can add an online store to your website at no extra charge. Due to the user-friendly interface, integration is quite simple, and you don't even need an outside shopping solution.
Extra features – It provides templates to build quotations for clients, integrated payment choices like PayPal and Stripe, and free HTTPS to ensure visitor interactions with your website remain secure. To make branding even simpler, there is a logo maker as well.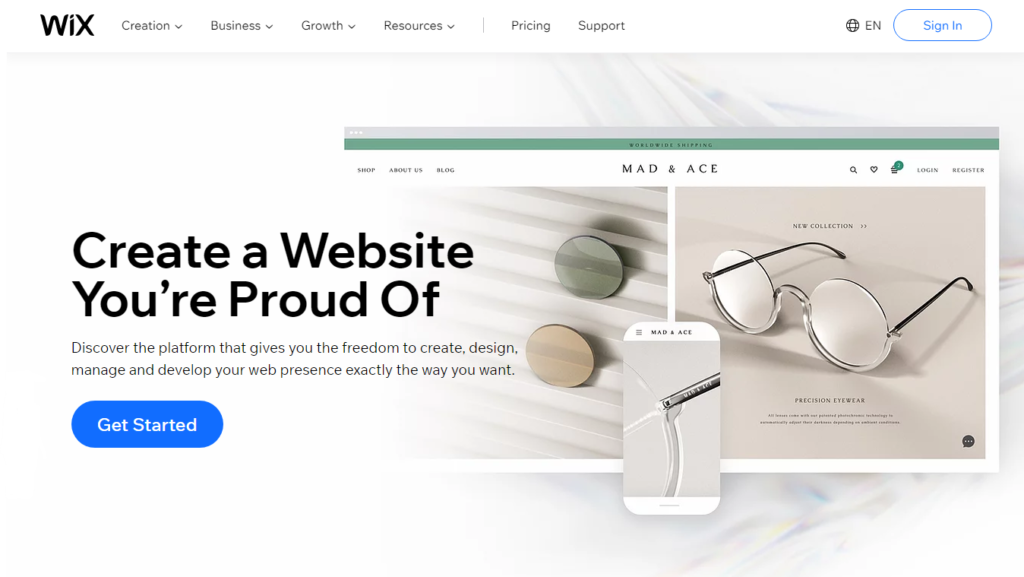 Where Wix Losses
Redesign – Redesigning is instead a labor-intensive manual process. Practically speaking, your entire website needs to be rebuilt if you wish to make any significant modifications to your online store. In addition, the process is more time-consuming and difficult because you lack access to HTML and CSS.
Integration with third-party apps – When it comes to app integrations, Wix has considerably fewer eCommerce developers producing apps for their platform, so the competition isn't even close. Also, owners that depend on email marketing for revenue find it problematic that there is no native integration with email marketing applications.
Non-transferrable site – Wix's restriction against users exporting websites made with their technology may have some justification, but it is a disadvantage for those who want to relocate. This is made much worse by the fact that scalability isn't Wix's strongest suit. You must pay a large amount of money if you want to recreate and move your website away from Wix.
In conclusion,
So, between Wix vs Shopify, which platform is the best for your eCommerce business? The answer to that question depends on your specific needs and what you're looking for in an eCommerce platform. If you want a simple platform with all the features you need to get started, Wix is probably the better option. But if you're looking for more advanced features and customization options, Shopify is a better choice. Contact us today to learn more about how our team can help set up and manage your online store with Shopify – we'll be happy to help!