When most people think about eCommerce, they think about big companies like Amazon and eBay. However, eCommerce is much more than just those two behemoths. In fact, any business that sells products or services online can be considered an eCommerce player. So, what is an eCommerce website?
Simply put, it's the process of buying and selling goods or services over the Internet. And, as with any other type of business, there are a few key things you need to do to set up a successful eCommerce website.
In this article, we'll take a look at some of the different types of platforms and top eCommerce platform builders for 2023. Then we will discuss some of the basics of setting up an eCommerce website and how to make it successful. Read on to learn more!
What Are an eCommerce Website and Different Types of eCommerce Websites?
What is an eCommerce Website?
eCommerce, also known as electronic commerce, describes a company strategy where customers make purchases online. This model is essentially employed by all online shopping websites, regardless of size. An eCommerce website is any location where products are available for online purchase.
eCommerce websites are online portals that enable online purchases of goods and services by transferring information and cash over the Internet. Initially, eCommerce was conducted primarily through emails and phone calls. Now, everything with a transaction needs can now be done online through a single website.
eCommerce websites have noticeable distinctions from normal business or company websites. A company website might only provide details on its goods and services, so customers who wish to buy from the brand must get in touch with it directly.
Meanwhile, the operation of an eCommerce website is very similar to that of a physical store. Instead of having to phone a customer service representative to place their order, users can buy goods, arrange for delivery, and make payments all on the same website.
Nowadays, there are numerous eCommerce sites offering a wide range of goods. To differentiate one's brand from the competition, one must be unique while designing everything from apparel pieces to food products to gardening supplies.
These days, even social media profiles are being designed as eCommerce websites and platforms. The main distinction is that using an eCommerce website eliminates the need to interact with a person in order to make a purchase and have your goods delivered to your home. An eCommerce website needs to be just as functional whether the owners or managers are watching the site and interacting with customers constantly.
eCommerce Website Types
eCommerce websites have different titles or labels depending on the function they perform. Below are the 4 most common types for your reference:
Business-to-Business (B2B): Relates to businesses electronically exchanging goods and services with each other. As an example, a business sells SAS products to other businesses.
Business-to-Customer (B2C): Involves the exchange of goods and services between businesses and customers. It's comparable to thinking about ordering a new t-shirt from an internet store.
Customer-to-Customer (C2C): Electronic between buyers and sellers of products and services, typically mediated by a third party. As an illustration, let's say you sell your old smartphone on eBay or Olx.
Consumer-to-business (C2B): Internet exchanges of goods and services between customers and businesses. A social media influencer who charges for exposure to their online followers would be a good example.
How to Measure eCommerce Success
What Is the Conversion Rate for eCommerce Websites
The conversion rate of your website is the total number of conversions divided by the total number of visitors. If an eCommerce site receives 4000 visitors per month and 600 conversions, the conversion rate is 15%.

When we talk about the conversion rate on an eCommerce website, we usually mean the percentage of website visitors that become paying customers. However, don't forget other equally vital website objectives!
It depends on the business to determine what qualifies as a conversion. Google Analytics makes it simple to identify and track website goals and conversions. It is worthwhile to track any desired activity that visitors are urged to take.
Why Does Conversion Rate Matter and How to Optimize It?
Conversion and conversion rate tracking on your website allows you to estimate future sales, compare performance, test modifications, and more.
The concept of converting as many of your consumers as possible into paying customers is not new, nor is changing components of your store's layout and style to assist conversions. Since the start of capitalism, brick-and-mortar retailers have strived to enhance their conversion rates.
If you want to improve the conversion rate of your website, read our Tips to Convert Visitors into Customers. And if you're ready to hire a professional to do this, explore our Conversion Rate Optimization Services.
How to Build an eCommerce Website?
When you have known what is eCommerce website, you may want to decide to have your own website. There are two methods for creating eCommerce websites: using an eCommerce website builder, planning out what you want to see on your website, and hiring a professional website developer to handle the job for you.
When creating an online store, there is no right or wrong way to do it. Everything depends on how much money you really want to invest and how much time you would like to put into this project.
Selecting Items to Sell
Choosing the product you want to sell is the next step. Your decision will be influenced by a variety of things, such as the kinds of products you are interested in, what is popular in the market segment you have chosen, how challenging it will be to source or manufacture the product, and how challenging it will be to get your goods to your clients.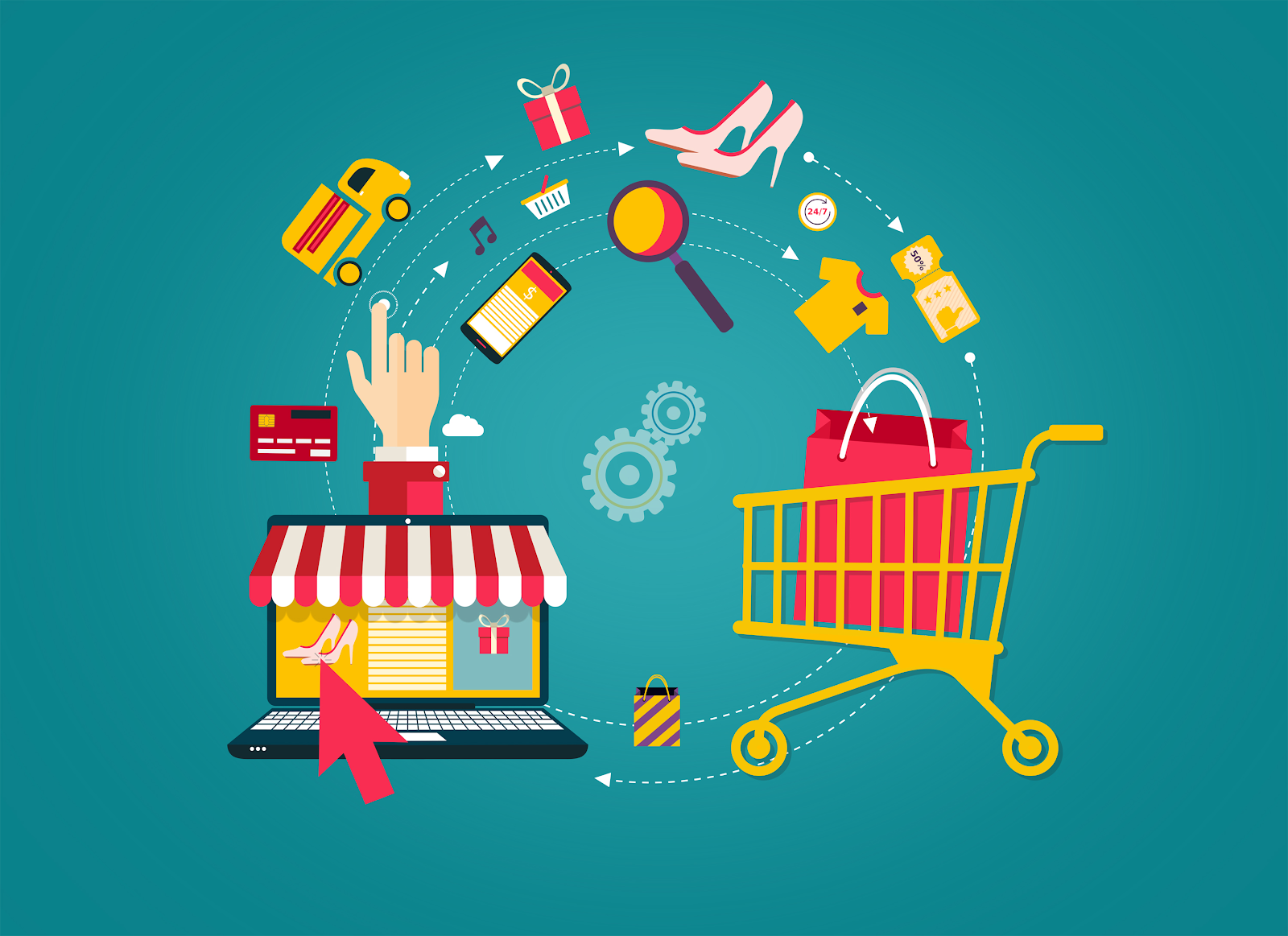 Even though you already know the things you want to sell, you still need to conduct market research, choose your target market, and learn about their requirements and difficulties in order to provide them with the solution. Once that is completed, you may go on to design the online store and structure the content.
Creating Content for Your Websites
To ensure the success of your new business, you must follow some best practices while developing eCommerce websites.
Photos: To assist users in determining whether or not your product is appropriate for their needs, you should utilize high-quality product photos. It would be really beneficial if you could include action shots or pictures of the products being used, with several angles for each.
Product Description: To aid users in choosing your product properly, you should also include thorough product descriptions. This is extremely important for any eCommerce website. Include as much information as you can on the color, sizes, and uses of your product. This enables you to contest any complaints or return requests for items that were not as stated.
Policy: For every firm, the policy terms and conditions are essential. This guards against scam tricks for both the buyer and the seller. You should include your return policy and available payment methods in a visible location. Before a customer makes a purchase, some eCommerce websites list their policies on the payment page.
Prices: Some regulations mandate retail enterprises to show pricing on all of their merchandise. This reduces redundant contacts between consumers and merchants, making it easier for buyers to purchase their products with a few clicks.
Live Help: As much as we want to reduce consumer-supplier interaction, a live chat function should be available so that customers may contact you directly if they get stuck when placing an order on your website or if they have product-related questions.
Tracking Code: Every transaction should generate a code that they can use. Install a feature on your eCommerce site that displays the progress of their orders. This sets reasonable expectations for your customers and provides a better buying experience.
After all, it is important to always put the user experience first, and make it simple for prospective customers to finish transactions with a few clicks. They should be able to easily find the information they need on your website. To ensure a simple and reliable experience, the information you collect from your consumers should be as limited and required as feasible.
Top eCommerce Website Builders in 2023
Shopify
More than one million online stores use the most widely used eCommerce platform, Shopify. For individuals looking to launch a high-volume eCommerce store, Shopify is a good option.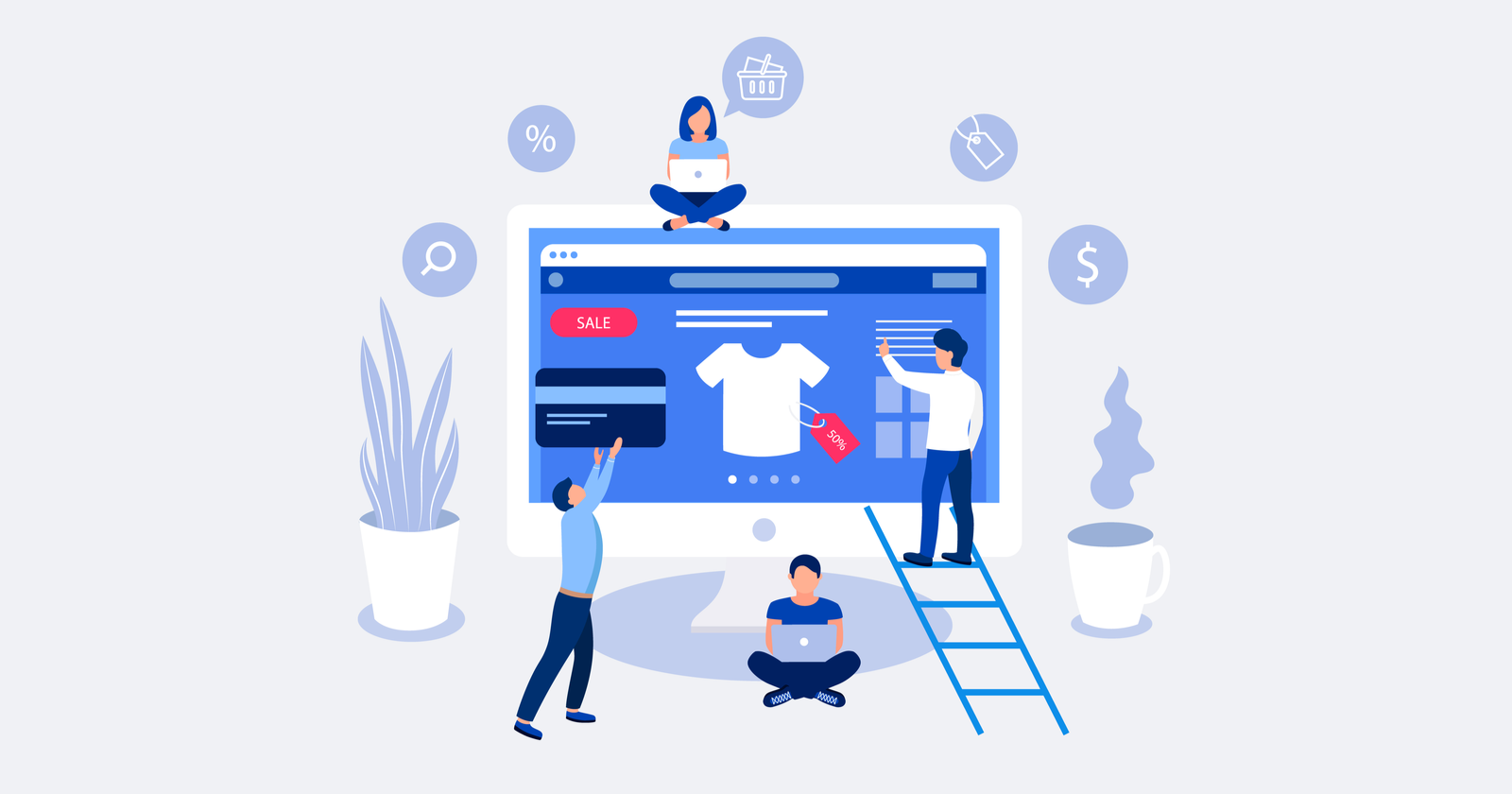 Shopify provides more than 70 freely editable, premium, and free themes. The Shopify app store offers more than 3,200 options from which you can select to improve the features and operation of your eCommerce website. If you run into any types of issues while working with Shopify, we offer premium Shopify services. With our Shopify experts, Magenest has the confidence to take up any Shopify project, regardless of your business type.
Magento
Considered the most customizable eCommerce platform, Magento is ideal for all sizes and types of businesses.
Magento powers more than 190,000 eCommerce websites. More than 3,000 third-party extensions are available on the open-source Magento platform, which can help your store stand out and be flexible in all circumstances. Check out our Magento development services to see how Magenest can help you with your Magento 2 projects.
BigCommerce
BigCommerce BigCommerce is another fantastic option to consider if you're looking for a reliable and trustworthy eCommerce site builder. BigCommerce's features include bulk pricing, quotation management, customer groups, and custom price lists. BigCommerce will be ideal for you if you want to launch a high-volume eCommerce store that is completely functioning and has all the latest features.
Wix
One of the most well-known and popular website creation tools is Wix. Wix is easy to use and supports drag & drop. Plans made by Wix exclusively for eCommerce websites are available. Unlimited bandwidth, a free one-year domain, visitor app data, and $300 in advertising credits are all included with each package.
You can simply track orders, inventory, and product pages using the Wix store management dashboard.
How to Set Up a Fundamental Shopify eCommerce Website?
Start a free Shopify trial and use one of their well-made templates to create your online store. If you adhere to this guidance and keep in mind that you can continue to add products and enhance your store after it goes live, the 14-day trial should give you enough time to build an online store that is ready to launch.
Define a Target Audience
A target audience is the group of people who will be the focus of your marketing efforts. Knowing your ideal audience is crucial when launching an eCommerce business. It makes it easy to locate new customers and attract potential purchasers to your website, leading to improved conversion rates and more purchases.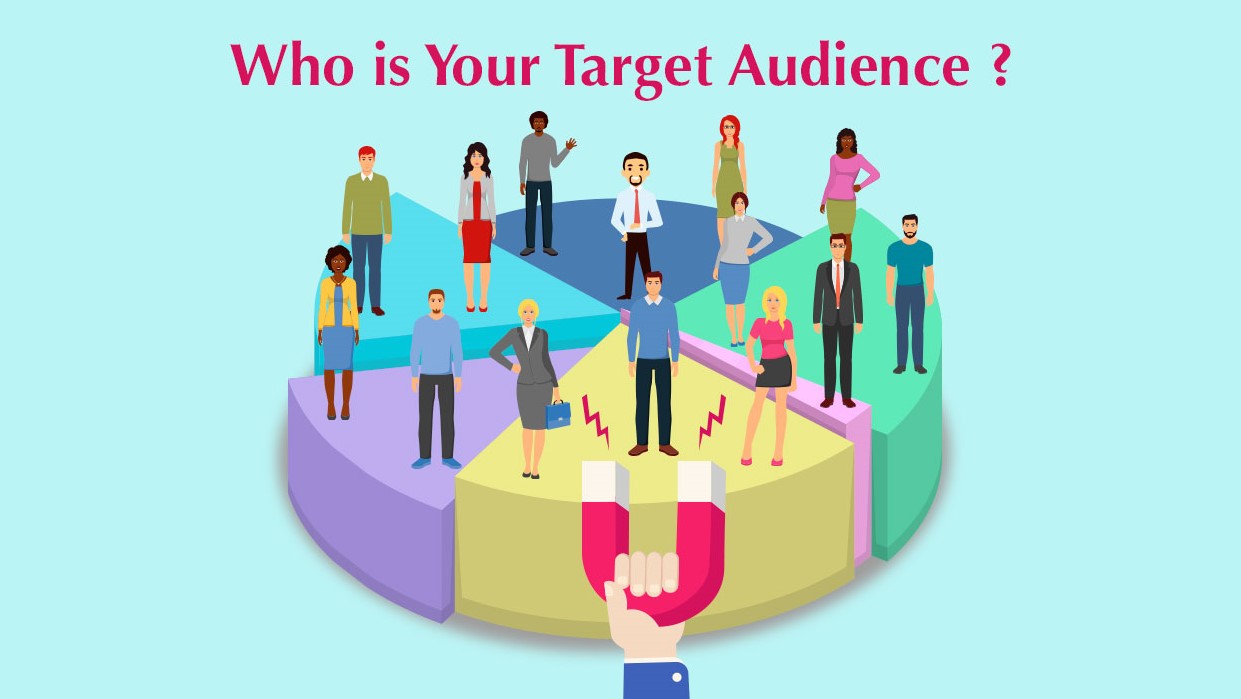 Depending on the things you intend to offer, you can create an audience of any size or character. However, as a new eCommerce entrepreneur, there are three major categories to consider:
Demographics: features such as age, gender, occupation, education, and income.
Location: Customer groups that segment the market according to location, allowing you to better serve a particular region.
Interests: The target audience is built on psychographics and contains the audience's views, personalities, ideas, and way of life.
Select Your Products/Services
Finding profitable things to offer is one of the main problems that business owners confront. It can be challenging to come up with product ideas, but if you have a target market in mind, you're already ahead of the game. Fortunately, whether you're manufacturing, reselling, or drop shipping, there are lots of options to find goods to sell.
There are several approaches to locating profitable things to sell:
Attract enthusiastic hobbyists
Follow your own passions
Take advantage of trends early
Take a look at what's popular in online markets.
Design Your Site
Add products: Since your products will be the focus of the appearance and feel of your website, adding products should be one of your first tasks. To create your first product listing in your new Shopify store, navigate to Products > Add Product.
Create important pages: Our attention has thus far been on products. But when you build your own online store, you need more than just products. It must aid customers in comprehending your company, inspire confidence in them, and make other crucial information accessible to those who are looking for it. The majority of these pages can be created by going to Online Store > Pages.
Create a fully personalized online store: It's time to head over to Online Store > Themes in Shopify and start considering how we want our website to appear now that we have some products in our store and some pages ready to go. This job might include choosing a theme, designing your homepage, customizing your navigation menus, customizing the checkout, etc.
Organize shipping: One of the trickiest factors to manage when running an online store is shipping. There are several factors to consider, including product weights, packaging expenses, shipping locations, carrier rates, and your potential profit per order.
Set up taxes: Every time a customer places an order with your company to buy goods or services, you have to collect taxes to give to the government. To set up your tax regions in Shopify, go to Settings > Taxes and Duties. If you'd like, you can change the default rates here, or if certain conditions apply to your products or region, you can apply overrides.
Set Up a Payment Processor
We have drafted a detailed guide on How to Build an eCommerce website right here. If you wish to properly invest in the eCommerce scene, we highly recommend you to check out our guide.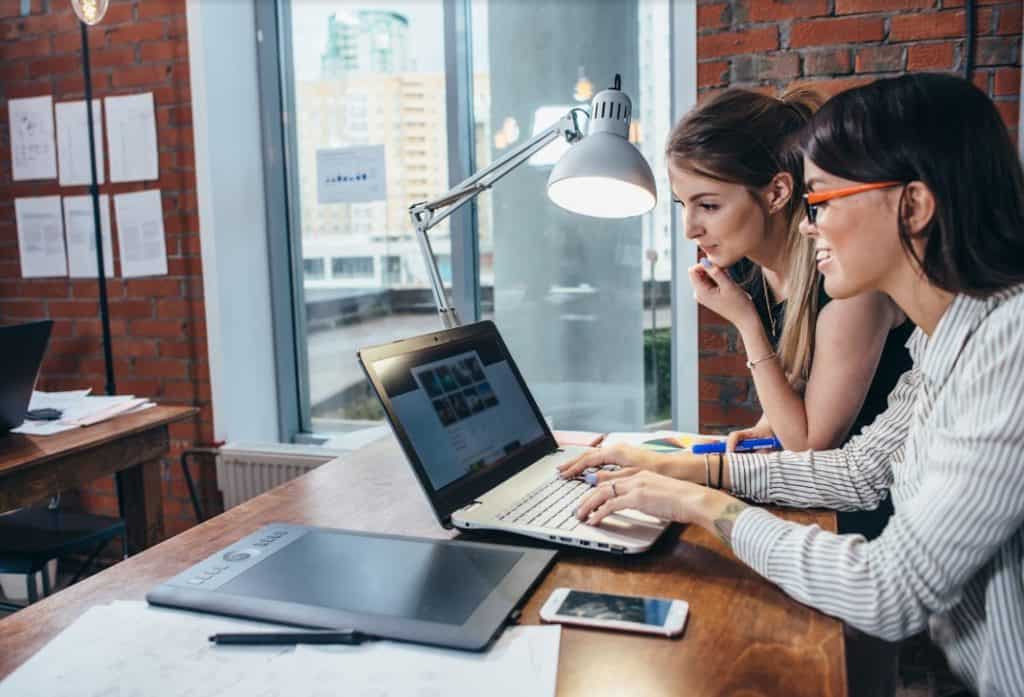 Choosing your store's payment options and how you, the store owner, will be paid comes next.
To configure your payment provider, go to Settings > Payments. With Shopify Payments, it's simple to start accepting all major payment methods.
To sum up,
eCommerce websites are the perfect solution for businesses that want to sell products and services online. They allow you to manage your inventory, process payments, and track orders all in one place. If you're looking to start an online business, take your current business to the next level, or just want to understand more about what is eCommerce website, contact us today. We can help you get started with a custom eCommerce website that is perfect for your needs.