Merchants are looking for opportunities to expand their business in the UK market. And Among so many top eCommerce websites in UK, many merchants are already benefiting themselves by trading their products in the UK market. Do you know the top eCommerce sites in UK where you can start from scratch and make a fortune out of it?
Here are some of the most popular top eCommerce sites in UK today, some of which have crossed state and national borders, while others started in other parts of the world.
Top 10 eCommerce Sites in UK
Amazon UK
Estimated number of monthly visitors: 579.5 million
It's no wonder that Amazon UK has risen to the list of top eCommerce sites in UK. Amazon has earned the hearts of shoppers all around the world with its outstanding customer service and generous return and refund policies.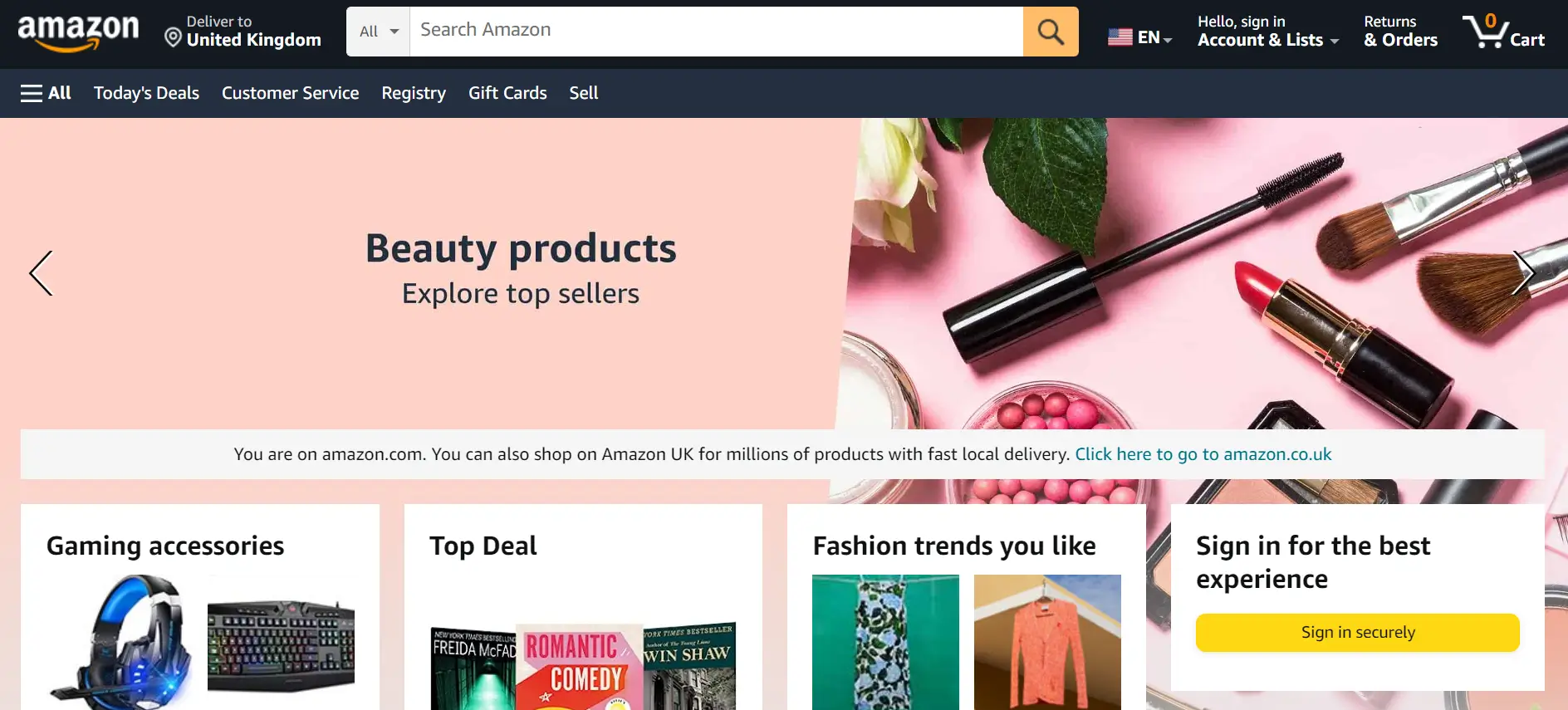 Beginning in 1994 as an online bookstore, Amazon expanded into an online retailer four years later in 1998. Furthermore, Customers in the United Kingdom can shop at amazon.co.uk, which is owned and operated by Amazon EU Sàrl. It sells a wide range of goods under the headings of Electronics and media Toys, hobbies and DIY, and Furniture and devices.
eBay UK
Estimated number of monthly visitors: 146.3 million
eBay UK is another well-known name in the list of top eCommerce sites in UK that enables its customers to buy and sell products online under almost all kinds of legit categories.

Based in California, eBay has grown to include more than 20 countries, including the United Kingdom, and organizes the sale of products ranging from automobiles and trucks to electronics and fashion, home and garden to sports and toys, and even business and industrial products. Making eBay one of the Top 10 eCommerce sites in the world.
Asos
Estimated number of monthly visitors: 33.75 million
Being one of the pioneers of top eCommerce in UK, Asos is a British online fashion and cosmetics retailer and has since become a fashion eCommerce favorite across the globe, ranking 5th in the lifestyle/fashion and apparel category worldwide.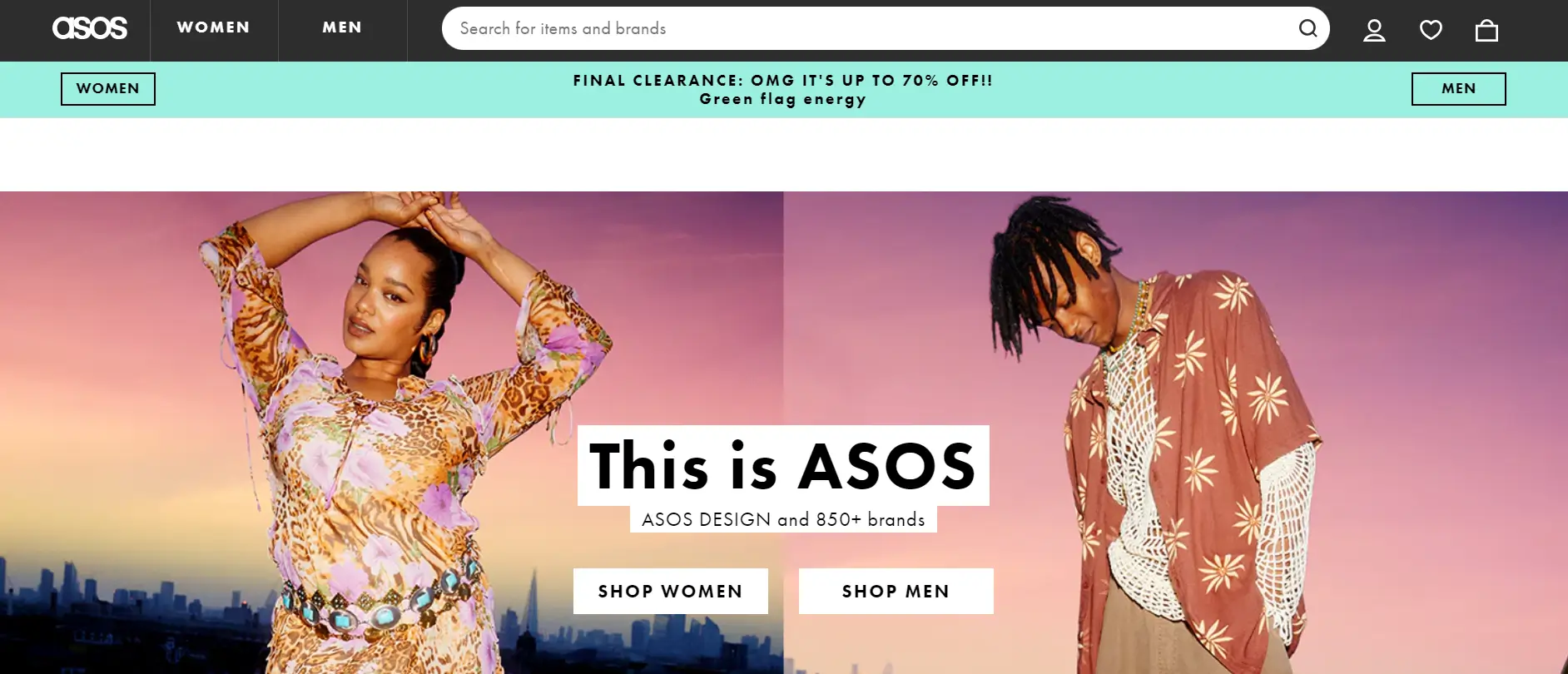 With over 850 brands to choose from, its own line of apparel and accessories, and fulfillment centers in the UK, the United States, and the European Union, Asos supplies to all 196 countries worldwide. Mostly young adults from all over the world make up the company's target audience.
Currys
Estimated monthly traffic: 31.4 million
While originally a computer store that later evolved into a British electrical retailer, Currys PC World is today best known for its top eCommerce sites in UK and the Republic of Ireland. The brand offers a wide range of home and electronic devices such as mobile phones, cameras, gaming products, laptops, refrigerators, and so on.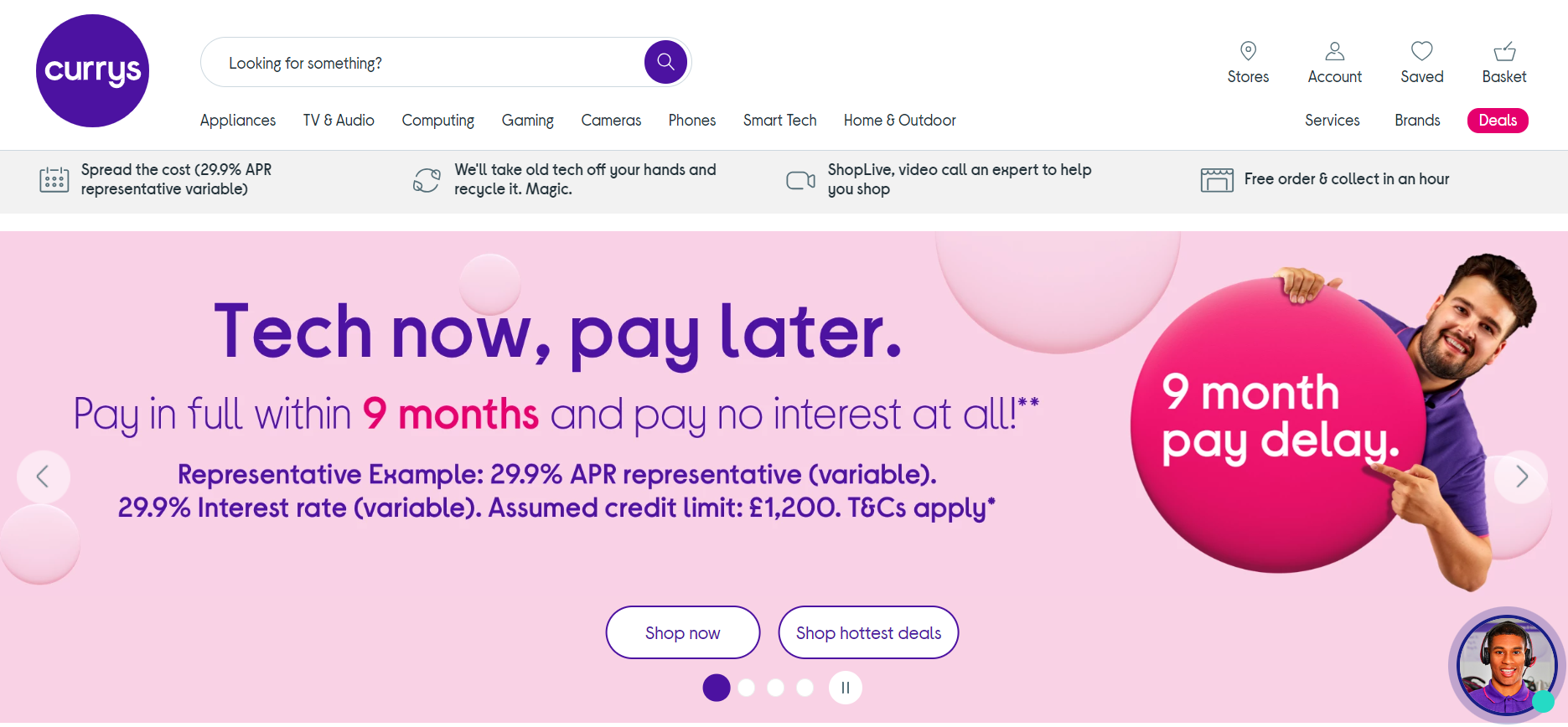 Moreover, They provide free home delivery through both their online and offline stores, as well as the ability to reserve online and pick up in-store. As a result of having a focus on computers and electronics/technology/consumer electronics, they are ranked 9th in this area.
Argos
Estimated Monthly Traffic: 63.58 million
Argos is one of the top internet retailers in the United Kingdom, offering more than 60,000 products online and in-store, including toys, apparel, electronics, appliances, jewelry, gardening equipment, and much more. Argos is headquartered in Glasgow, Scotland.
With its exceptional service and wide selection of products, Argos has become the top eCommerce site in UK, behind Amazon and eBay. They attract a diverse spectrum of clients across a broad range of demographics by partnering with leading brands such as Bose, Beats, Dyson, LEGO, Nespresso, and Samsung.
Tesco
Estimated traffic of 25.5 million
Tesco is one of the largest firms in the United Kingdom and the third-largest retailer in the country. As a supermarket chain with 3,400 shops across the country, this top eCommerce sites in UK is ranked third in the category of eCommerce for food/drinks and groceries.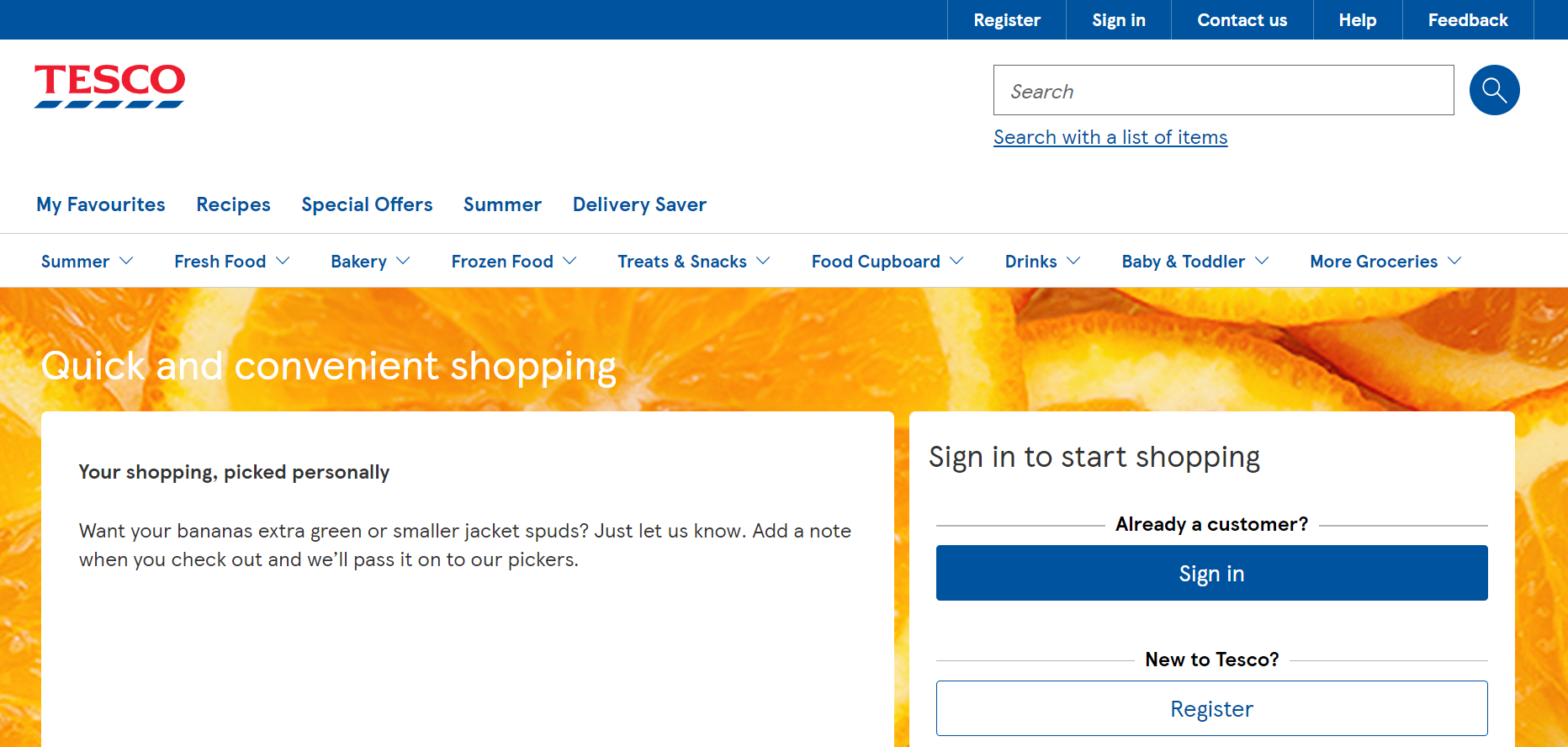 Tesco has also moved into other areas like banking, clothes, telecommunications, and others. It is one of the top eCommerce sites in UK that is creating competitors across a wide range of sectors and attracting all types of clients
Marks & Spencer
Estimated monthly traffic: 40.6 million
Marks & Spencer (M&S) is a renowned retailer that focuses on the sale of apparel, home products, and high-end food products. Marks & Spencer was founded in 1884 and has a strong presence in the United Kingdom and Ireland.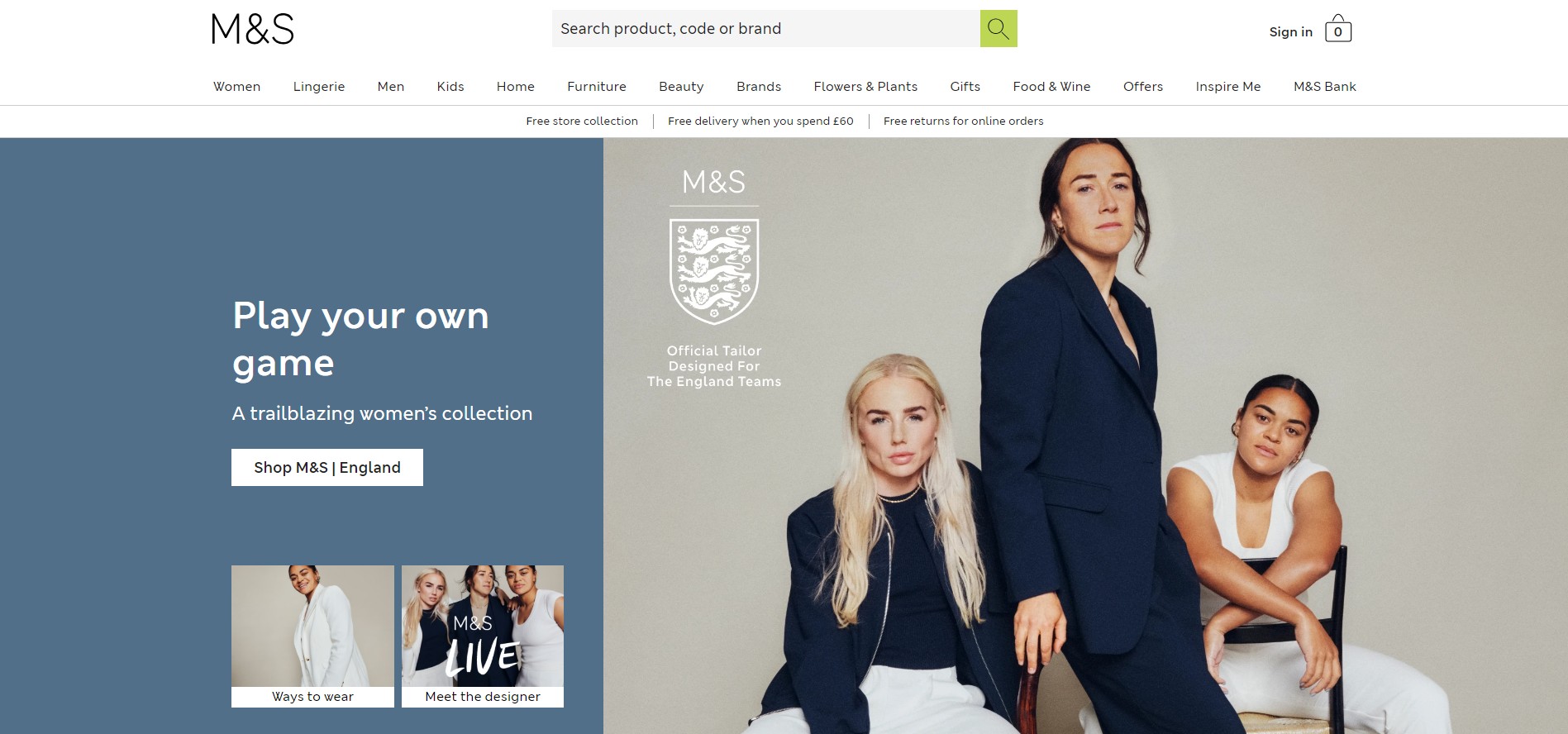 As part of its ongoing development strategy, M&S has opened brick-and-mortar stores throughout Europe and Asia, as well as selling online through its own website and through a collaboration with German eCommerce company Zalando, among other initiatives.
Screwfix
Estimated monthly traffic: 31.5 million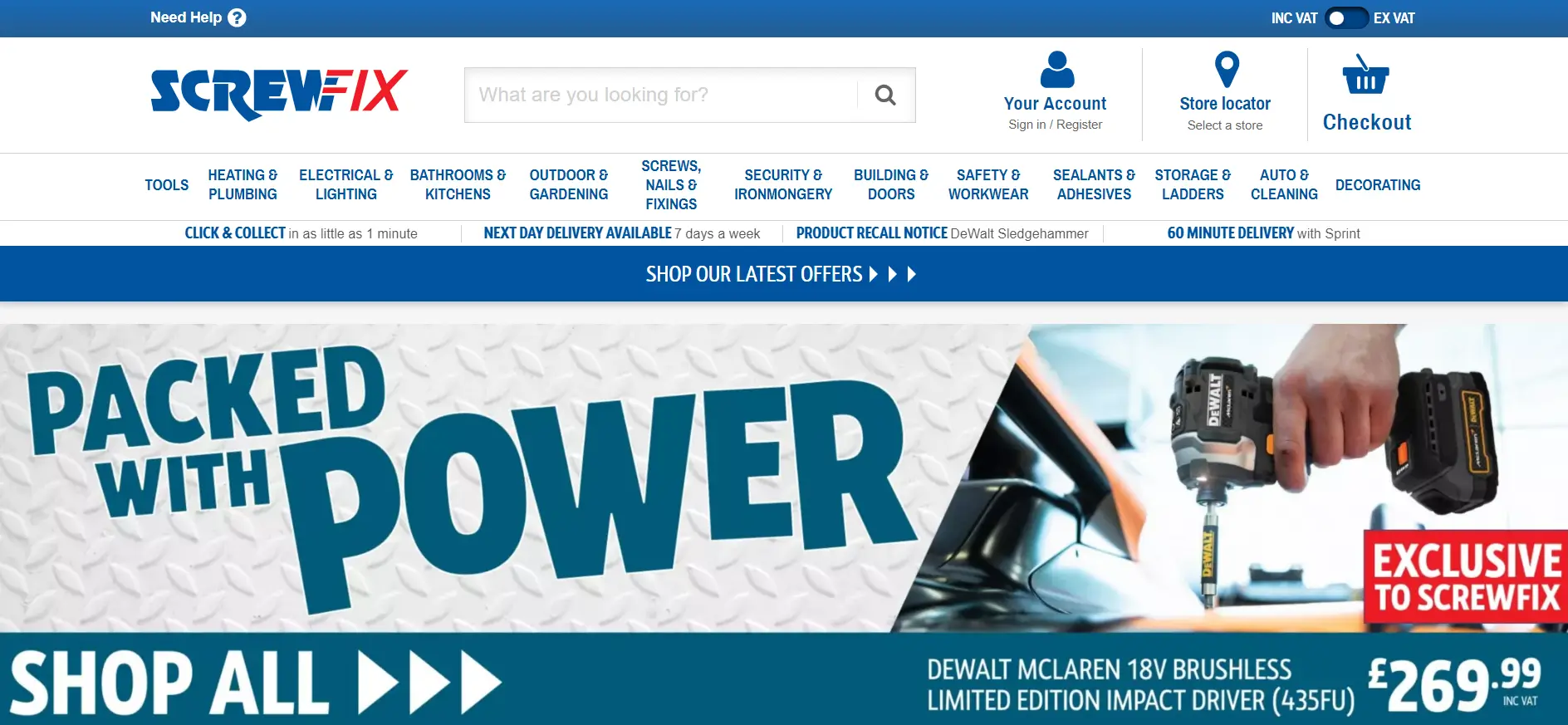 Screwfix is a specialized retailer of trade equipment, accessories, and hardware supplies that is headquartered in the United Kingdom. It was established in 1979 and has grown to become the market leader in the United Kingdom, with more than 600 stores spread across Great Britain and Northern Ireland. Screwfix has also expanded its internet presence, offering and distributing its items to customers throughout the United Kingdom, Ireland, and Europe. Interestingly, Screwfix is a subsidiary of Kingfisher plc.
Asda
Estimated Monthly traffic: 33.67 million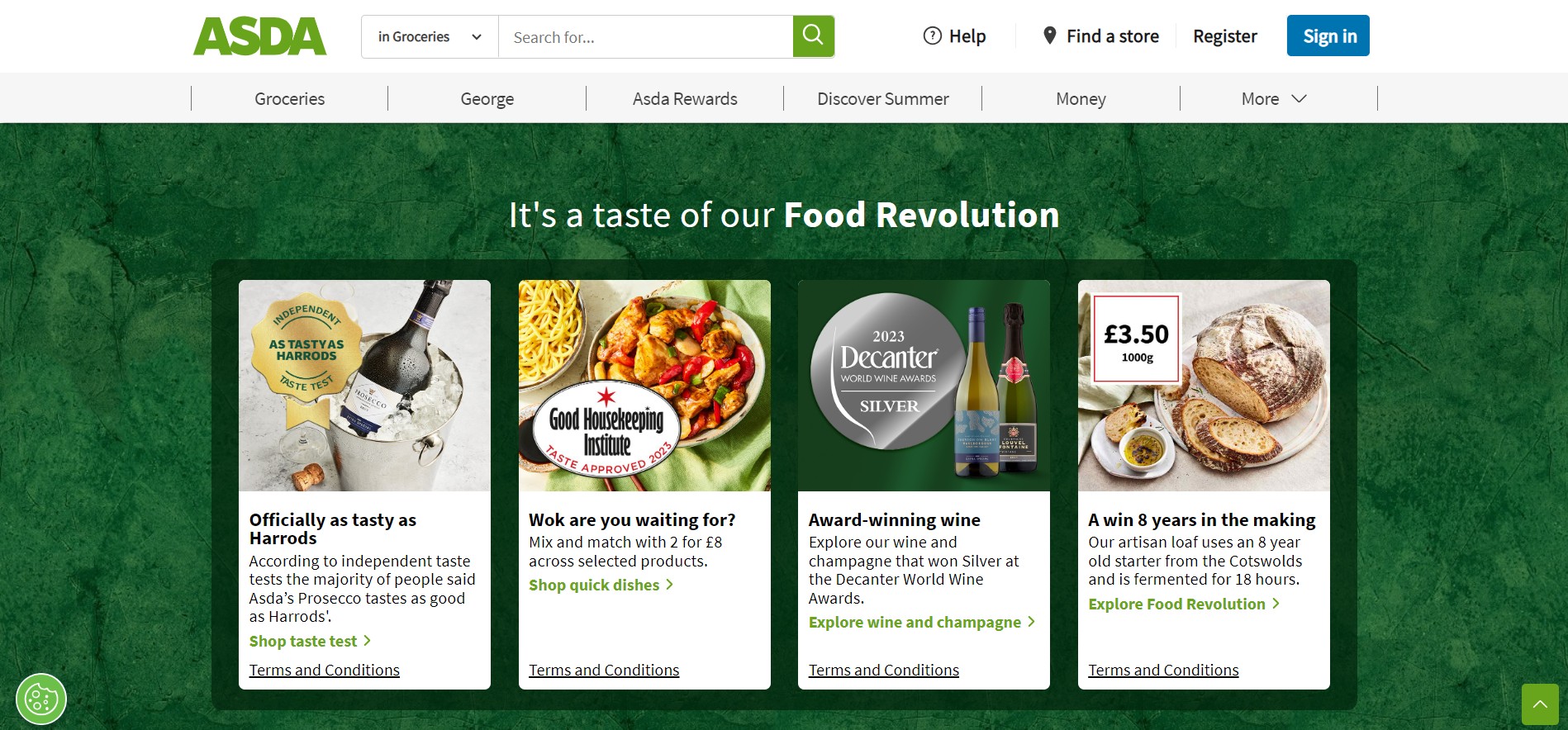 Asda is a significant retailer in the United Kingdom that is owned by the American retailing behemoth Walmart and operates locations throughout the country. Except for its supermarkets, where Asda offers food as well as a variety of other consumer goods such as fashion and household items. For families, this eCommerce website in the United Kingdom is a fantastic resource because it provides everything they require in one convenient location. Its food items are the best in their category thanks to a large selection of products. And that made them to the top eCommerce sites in UK.
Asda is also a financial services and mobile telephony provider, which are also available online via its eCommerce platform.
Next
Estimated Monthly traffic: 42.16 million
Next is a well-known worldwide retail brand that offers a diverse selection of apparel, footwear, and even home products. Today, it is regarded as one of the most successful eCommerce websites in the United Kingdom.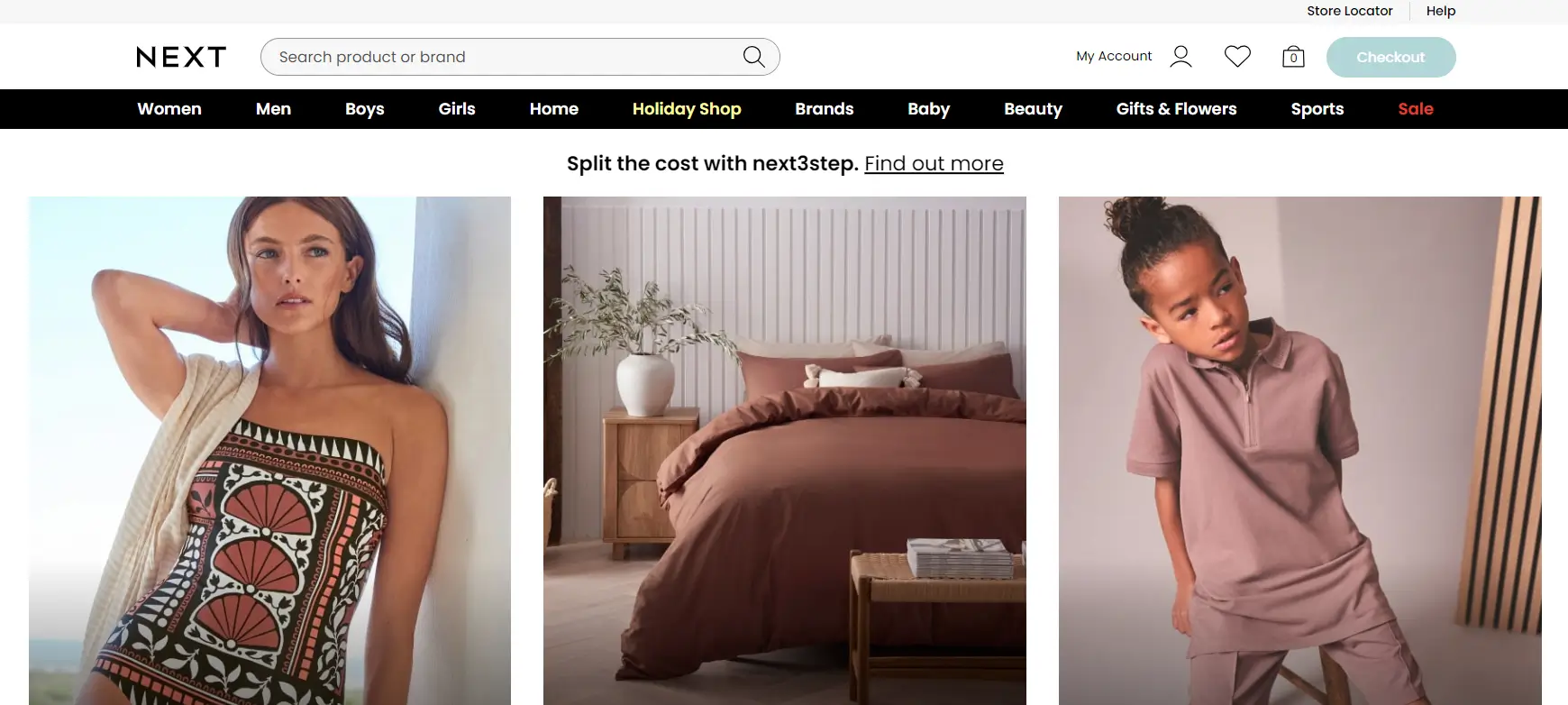 Following the establishment of its first store in 1864, Next today operates in over 70 countries with over 700 stores, including about 500 in the United Kingdom and approximately 200 stores in Europe, Asia, and the Middle East.
What Do Top eCommerce Sites in UK Have in Common?
The top eCommerce players in the United Kingdom are a healthy mix of marketplaces, department shops, and specialist merchants. Many of these sites are likely to flourish as digital retail continues to develop. Most especially, their success stems from a deliberate approach to doing the fundamentals effectively. Their company strategy is centered on the customer, and they employ advanced technologies to provide them with the best experience that exceeds their expectations. Additionally, here are some points that top eCommerce sites in the UK often have in common:
Mobile Optimisation: As more people shop on their mobile devices, the top sites ensure they are mobile-friendly or have dedicated apps to enhance the shopping experience.
Secure Payment Options: Trust is paramount in online transactions. Leading sites offer various secure payment methods, including credit/debit cards, PayPal, and other digital wallets.
Efficient Delivery and Returns: Top sites offer quick delivery options, easy returns, and transparent tracking systems. Many also offer click-and-collect services, allowing customers to purchase online and pick up in-store.
Personalization: Tailoring the user experience through personalized product recommendations, targeted promotions, and retargeting ads helps increase sales and customer loyalty.
High-Quality Product Imagery and Descriptions: Detailed product descriptions, multiple images, and often video or 360-degree views of products give customers a comprehensive understanding of what they're purchasing.
Customer Reviews and Ratings: Authentic customer feedback helps build trust, influence purchasing decisions, and provide insights for improvement.
Effective Search Functionality: A robust search function helps customers quickly find what they're looking for, with features like auto-suggest, filters, and categorization.
Regular Promotions: Seasonal sales, flash deals, and loyalty programs keep customers engaged and incentivize repeat purchases.
Live Chat and Customer Support: Immediate assistance and strong post-purchase support enhance the overall customer experience and resolve potential issues quickly.
Strong Social Media Presence: Successful eCommerce brands in the UK leverage social media platforms for marketing, customer engagement, and even direct sales (e.g., through shoppable posts).
SEO Optimisation: To be discoverable, top sites ensure they're optimized for search engines, focusing on both technical SEO and content-driven strategies.
Transparent Policies: Clear information on shipping, returns, data protection, and terms of service builds trust with consumers.
Adherence to Regulations: This includes GDPR for data protection, consumer protection laws, and other relevant eCommerce regulations in the UK.
Localization: While many top eCommerce sites serve international audiences, they ensure content, pricing, and promotions are localized for their UK audience.
In Conclusion
If you're searching for the most innovative features and capabilities to include in your store, look no further than our development service. We offer both Shopify website development services and Magento development services. Our experienced developers and knowledgeable support team are ready to help you get ahead of your competitors in the eCommerce market. Unlock all that this platform can offer with our comprehensive suite of solutions!