There are a lot of eCommerce platforms out there, but not all of them are the best fit for small businesses. In this post, we'll take a look at the outstanding features of the best eCommerce for small businesses. Plus, we'll give you some tips on how to choose the best eCommerce platform for small businesses. So read on to learn more!
The Best eCommerce Platforms for Small Business: The Must-have Features
Price/Budget
Although an eCommerce solution offers much more than just its price, as a small business owner, you'll be hesitant to go for any big investments. Most small business owners favor eCommerce systems that are both inexpensive and full of useful features. The good news is that most open-source platforms and hosted systems are already accessible with free trials, allowing you to try them out before committing.
Backend tools
What kind of assistance do you require to manage your online store? The top eCommerce platforms for small businesses might offer mobile app management systems, support for CSS and SKUs, or even access to WordPress plugins. Make sure you can access everything in your backend, including inventory management systems.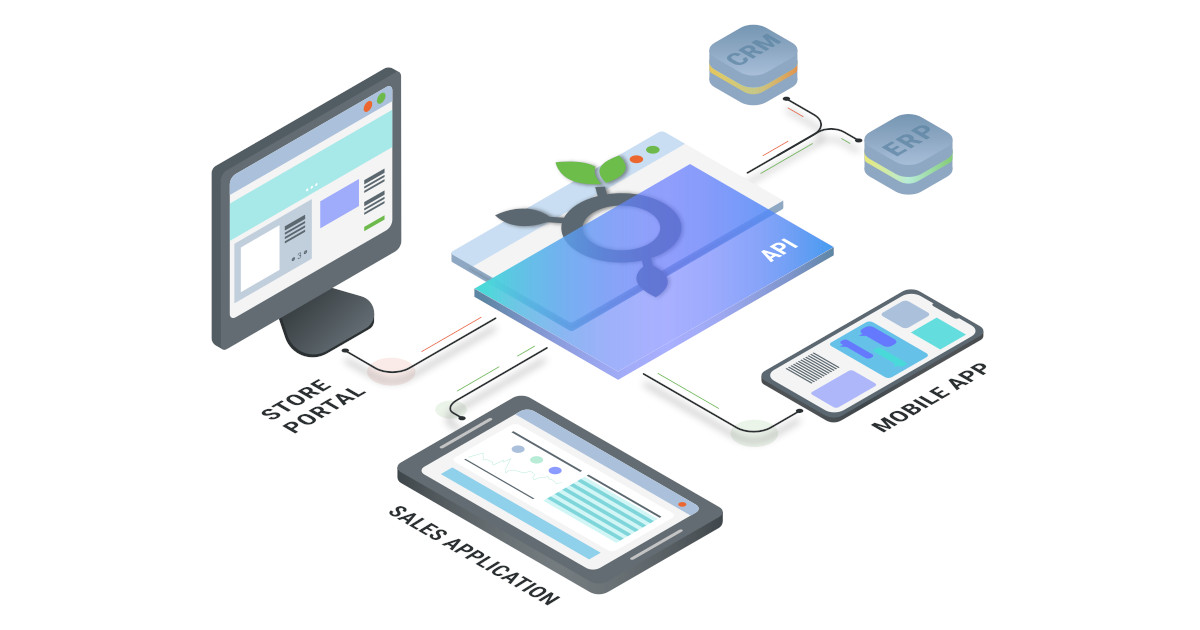 Scalability
You should not assume that your business will always be small just because it is now. You might seek support as your business expands with support for too many products, new payment methods, and even selling digital goods. Make sure your platform can scale easily and has a low learning curve.
Speed and performance
If a company's web pages take too long to load, no one will be persuaded to buy its items. No matter how many products you host on your website or how many plugins, add-ons, or other features you use, make sure that you can maintain the performance of your site with reliable hosting.
Ease of use
The best eCommerce websites for small businesses should offer better ease of use can be encouraged by a drag-and-drop editor for editing your eCommerce system and a wealth of back-end documentation. It's important to remember that open-source eCommerce platforms are frequently more challenging to use than their hosted versions.
User experience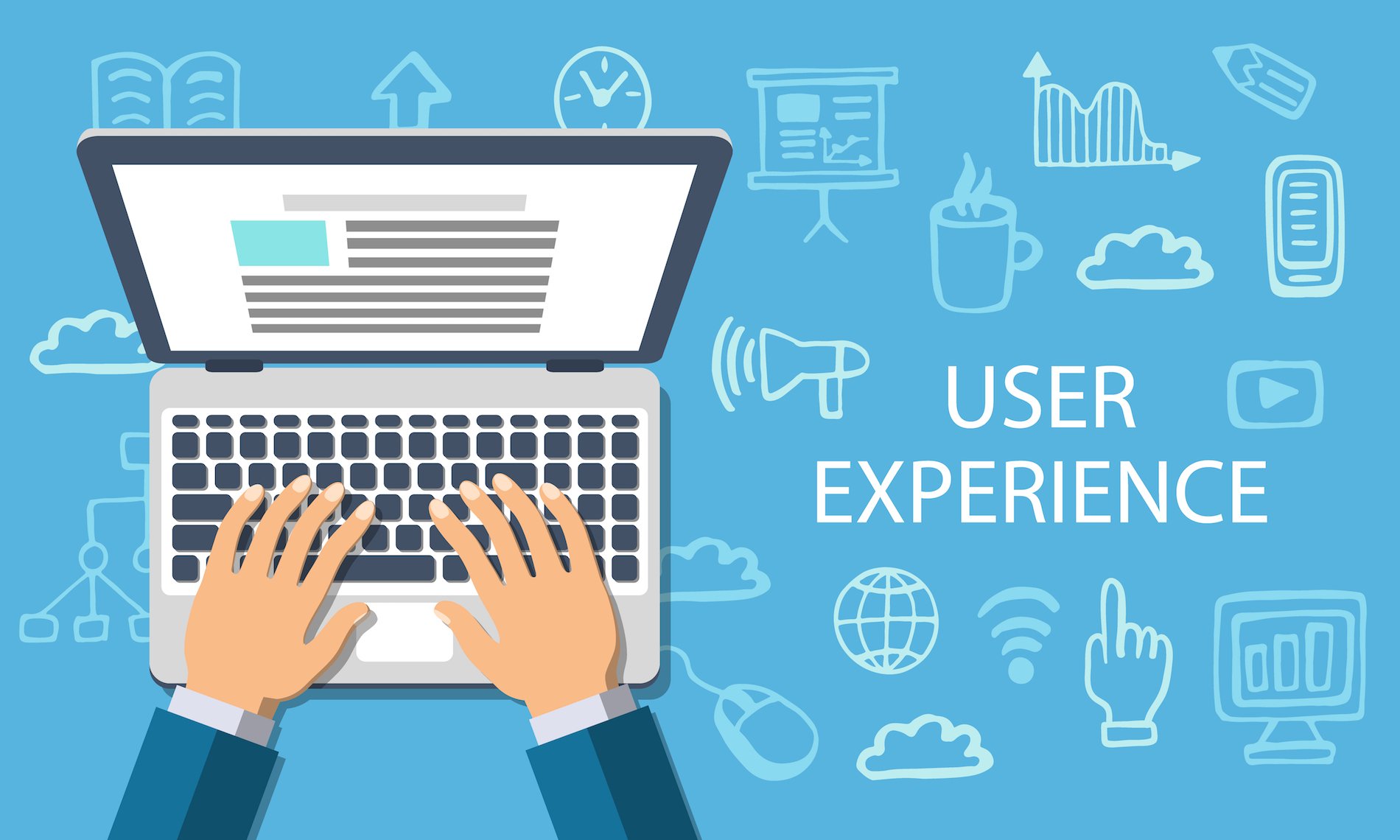 An eCommerce platform for small businesses needs to have a good experience in building the storefront. However, you also need to consider the experience your clients will have. Can you, for example, offer several payment gateways? How easy is it to use your shopping cart? How convenient is it to navigate your online store?
Marketing tools
Can your eCommerce platform assist you to bring in new clients and retain old ones? Small business eCommerce platforms will provide you access to things like SEO tools, cart recovery, and email marketing platforms. Your bottom line can be improved by using everything from content management to marketing solutions.
Customization
Compared to their hosted competitors, open-source platforms are more flexible. However, by employing real-time editors and themes, you can usually still modify the appearance of your online store. Check out the customization possibilities.
Best eCommerce platform for small business
Now that you are aware of some of the features you should be searching for in the tools you use to create your eCommerce website, it is time to start analyzing some of the leading competitors.
Shopify
The Shopify website offers some of the best sales features available, with a variety of effective tools that are leading the industry and a sizable app market that is loaded with plugins.
Shopify's dedicated eCommerce platform is undoubtedly one of the best choices if you're serious about selling online and the best eCommerce solution for small businesses. Shopify is a piece of software that you purchase via the SaaS model and is made especially for those looking to create the best possible online business.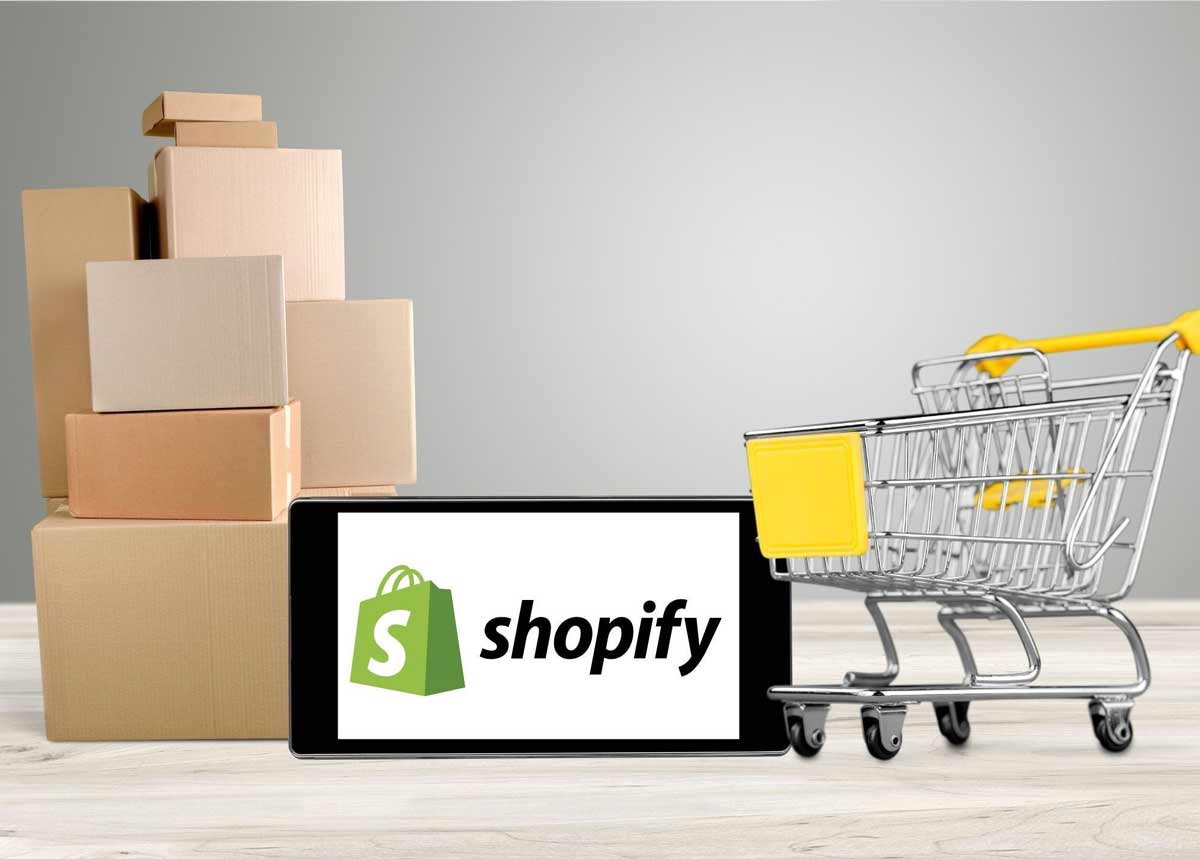 Pros:
User friendly
A free trial version is available
A wide selection of themes is available
Numerous plugin options
Unlimited items across all plans
Options for integrated payments
Wonderful for any type of company plan
Cons:
On Shopify, several features like abandoned cart recovery that are accessible for free on other eCommerce platforms are only available for a fee. When you have to pay for so many third-party apps, your monthly membership expenses soon add up.
The blogging platform is rather constrained.
Wix eCommerce
Wix is one of the top solutions for eCommerce sites in terms of performance and cost-effectiveness. Wix allows you complete creative control over your website and is built to provide outstanding performance, even if you're new to creating your own online store. Hundreds of designs, a drag-and-drop store builder, and performance that is mobile-optimized are just a few of the features that come with Wix's eCommerce subscriptions.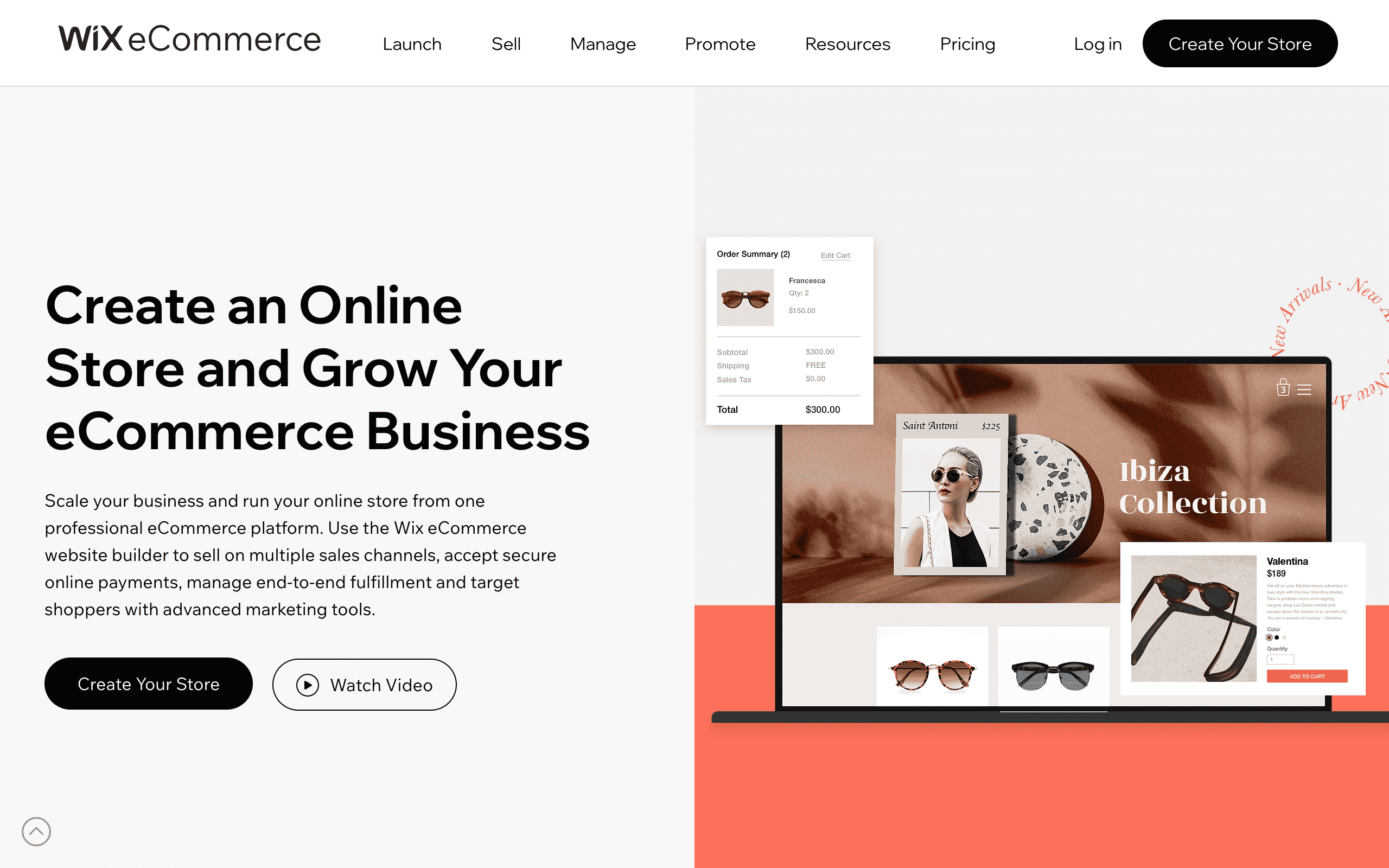 Pros:
Simple to use
Excellent selection of premium themes for your website customization Multiple secure payment methods for your customers
A wide variety of plugins and programs
Plenty of coupons and discount alternatives
Cons:
Since it is not open source, adding new features seems challenging
It is difficult to export your site if you later wish to switch to another platform. It needs to be rebuilt to work with the new platform.
It is comparable to what is offered by Shopify but lacks many of the SEO tools seen in rival packages.
Squarespace
For businesses that require a great deal of creative freedom, Squarespace makes a great eCommerce platform. This cloud-hosted website builder has a similar aesthetic to Wix, but it has some more sophisticated capabilities, like good social network channel integration.
Squarespace is a wonderful option if you're looking for a means to create a striking online business or portfolio. There are several thoughtfully designed layouts available, and you can change your design whenever you want.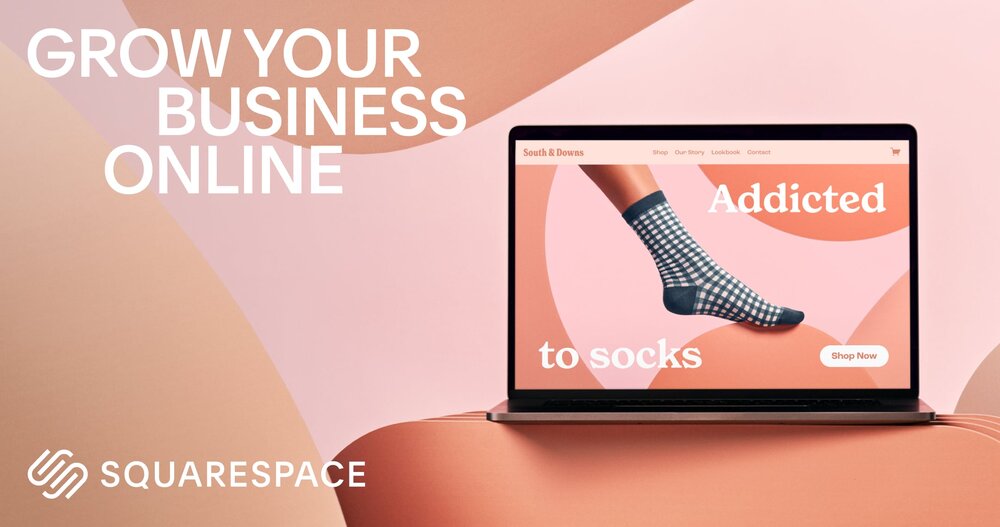 Pros:
Excellent use of social media
There are many wonderful templates available.
The plans are affordable
Round-the-clock customer support
Comes with annual plans, a free domain
Cons:
Just three payment gateways are provided (Stripe, Square, and PayPal)
Slow to load compared to other eCommerce platforms
Square Online
Are you trying to find an eCommerce platform that will let you merge your offline sales with your online selling strategy? If so, Square Online, the website-building platform offered by Square, is definitely worth checking out. If you already own a Square Point of Sale System, Square will let you create a website without charging you anything.
However, as Weebly powers the shop builder, you'll have access to the same customization restrictions that applied to your Weebly store. On the plus side, the Square Online system offers all the usability a newbie wanting to create their shop online might hope for, just like Weebly's store construction solution does.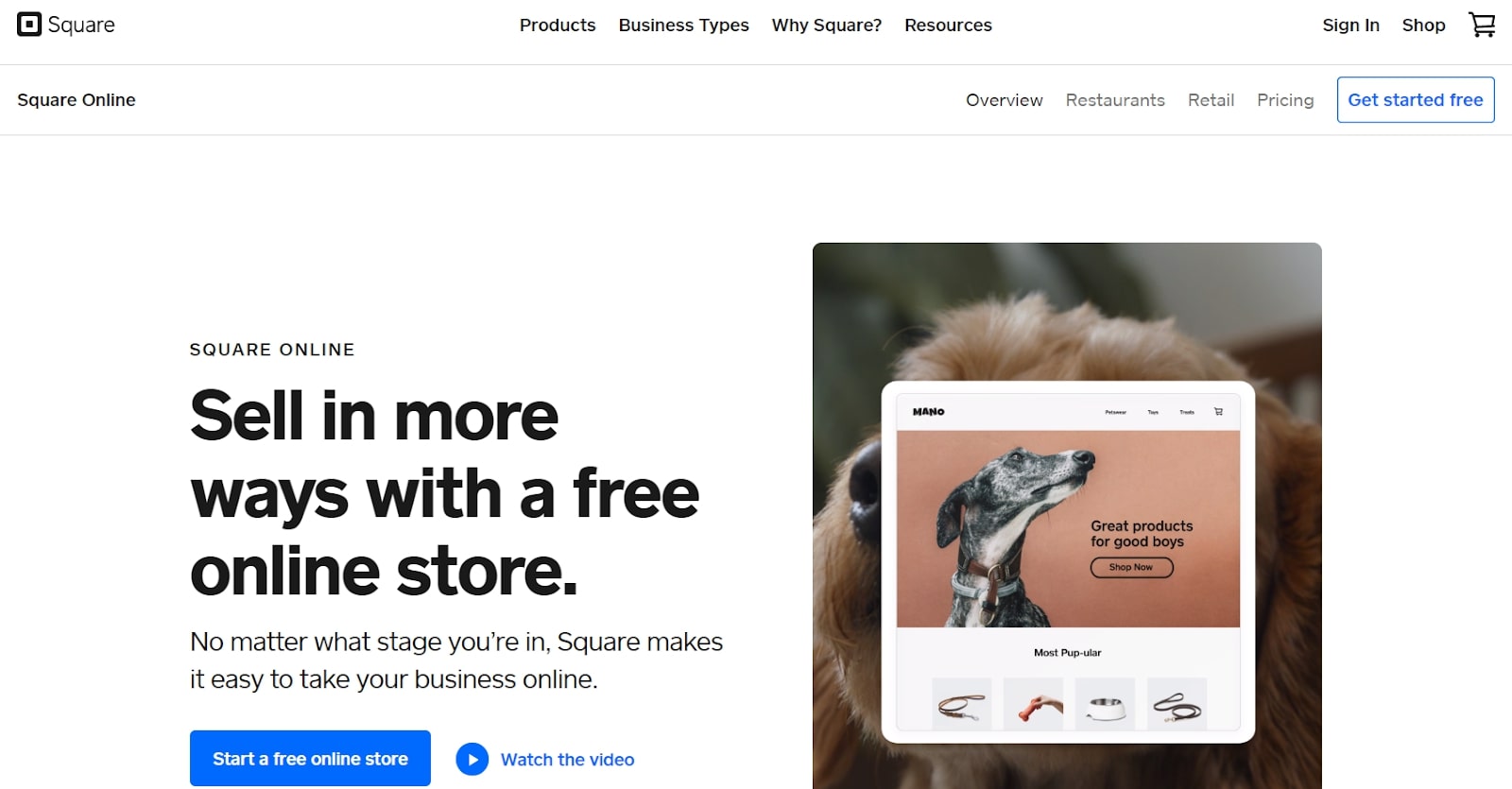 Pros:
Excellent if you already utilize features of the Square ecosystem
Simple for newbies to use
Integrates offline and online sales
Excellent inventory management tools
Excellent for AI design
Cons:
Options for personalization are not many, especially during checkout
Options for processing payments are restricted
BigCommerce
BigCommerce can be the best eCommerce platform for small businesses that intend to create an online store for scaling and selling across a variety of platforms and channels. BigCommerce is a scalable online sales solution that is ideal for small businesses that are expanding.
But because of its sophisticated features and usefulness, this application might be challenging to use. There are a ton of features in BigCommerce to explore. This suggests that the majority of the functionality you need will already be available in this best small business eCommerce software. Take some time to get used to this eCommerce platform and you'll see why we recommend it.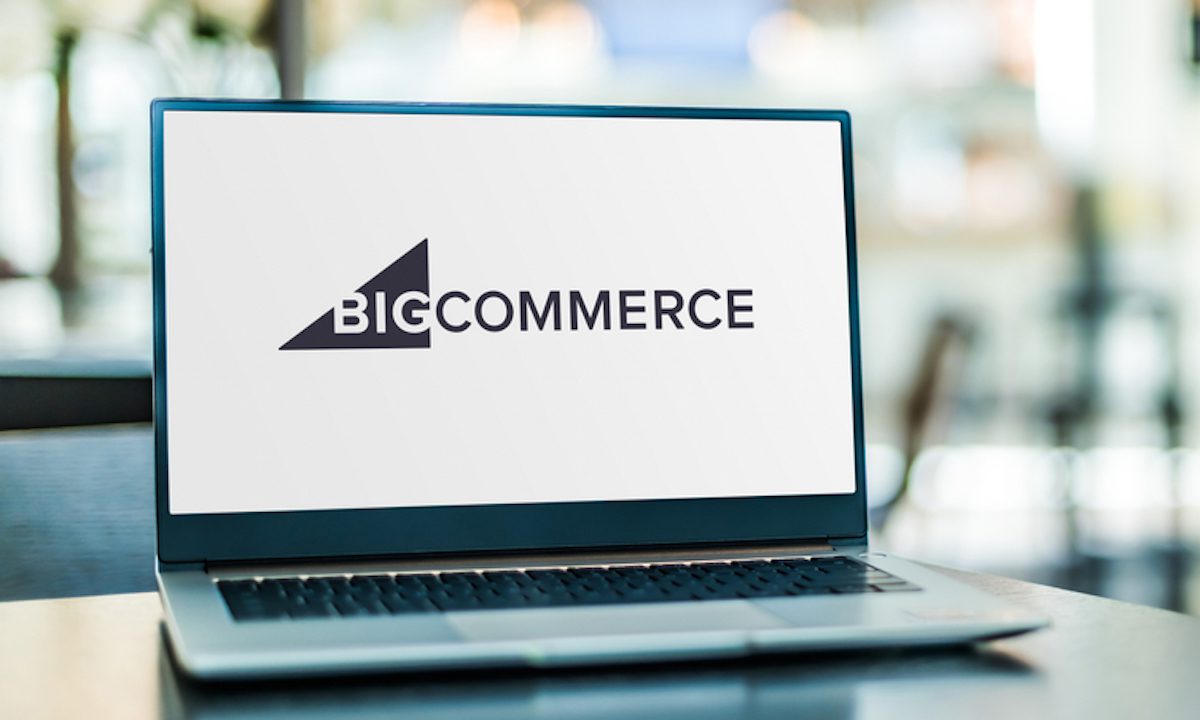 Pros:
Built-in tool for visual merchandising
With no transaction costs
Products, storage, and bandwidth are all limitless
Review and rating options for products
A large number of available free programs
Extremely effective for cross-channel sales
Cons:
It can be challenging to comprehend pricing
Not as simple to set up as some tools
Several free themes are available, but not many
Selz
Selz is one of the least expensive eCommerce platforms that are nevertheless capable of producing significant results. Standard and Pro options are available with this website builder. The regular plan will provide you with all you need if you are a small business.
When creating your website, you can choose from a wide variety of themes. You can arrange meetings with the customer service team whenever you need them to assist you in setting up your website. Selz makes it simple for you to select and incorporate the theme that is ideal for your company's website.
Selz Pros:
Ways to configure and manage all of your items in one location
You can sell an infinite number of products
24/7 Live chat assistance
Enables you to sell on social media and embed your store.
Connects directly to Google Smart Shopping and the Facebook store
Selz Cons:
Upsell and Cross-sell options are available, but you must purchase a more expensive package
Does not allow for full customization
Doesn't offer advanced features such as a built-in email platform or the chance to make upsells or affiliate program
Big Cartel
Big Cartel is frequently cited as one of the best resources for larger businesses trying to establish a successful internet presence. That's because if you want to make the most of the service, you'll need to have a lot of coding skills.
The design possibilities and pre-built themes are sadly lacking on their own. That does not preclude you from looking at this option for your small business, though.
Big Cartel is a great option if you're an artist or run a creative business, especially if you have a lot of coding knowledge or know someone who does. Even a free plan is available so you may start selling right away.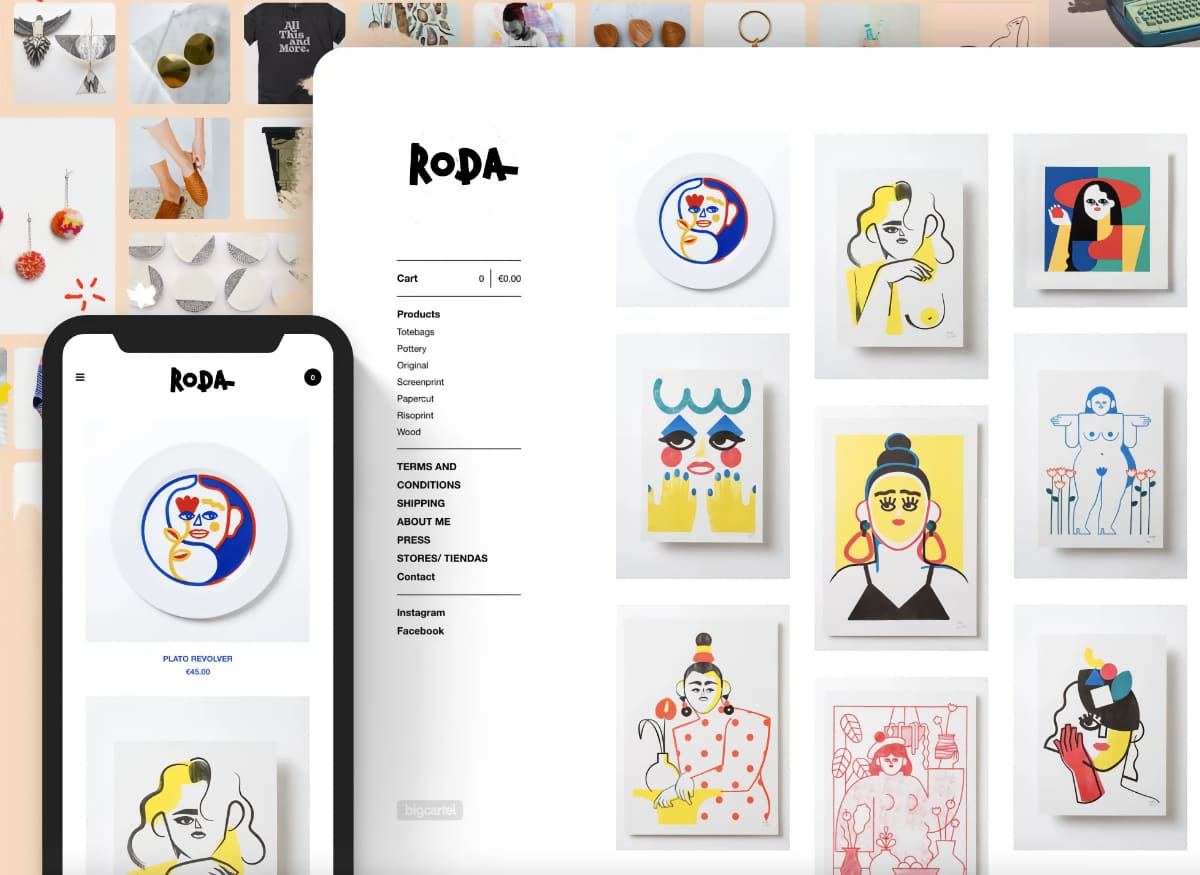 Pros:
Free offer for small businesses
Excellent for creative businesses, customizable domain usage is available
Useful for selling goods both online and offline
Easy to set up
Cons:
Limited payment alternatives
Certain coding knowledge required
Available themes are few.
No advanced support, PCI compliance, or blogging
Magento
One of the most well-liked eCommerce platforms for reputable and prosperous retailers is Magento. This tool is already being used by some of the biggest businesses in the world to ensure that they can engage with their clients online. Additionally, Magneto allows third-party sales channels like Amazon! With a free software download, Magneto is ideal for generating next-level sales experiences.
Unfortunately, if you want to use Magento to build something distinctive and outstanding, like with many other open-source solutions, you will need some development skills or a specialist on your team. Nevertheless, Magento is still one of the best eCommerce software for small businesses.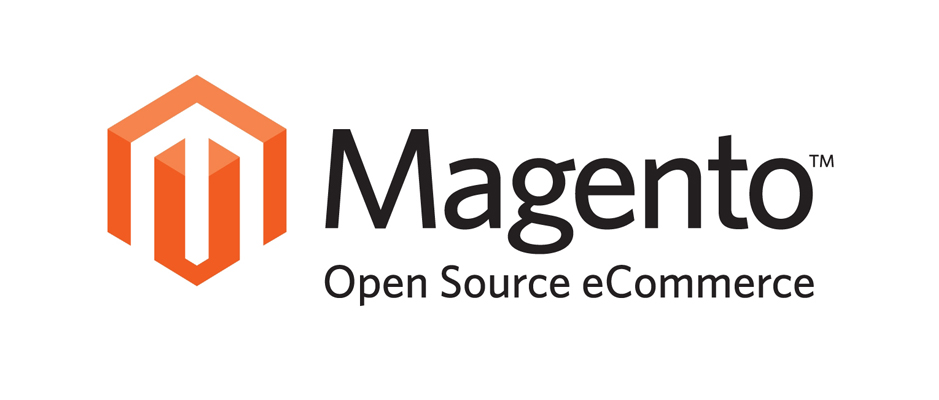 Pros:
For complete customization control, use open source
Freedom to modify your platform
Large developer community to collaborate with
Excellent for international sites
Magento's marketplace is adaptable
Cons:
It is hard to set up and get familiar
You must be in charge of your own hosting and payment gateways
Weebly
Weebly is still a very new up-and-coming service for today's small business owners as compared to some of the other eCommerce platforms that we have already discussed. It's excellent for developing a beginner-friendly internet page as you don't need a lot of time or technical knowledge. Weebly is also quite affordable, with very little start-up costs.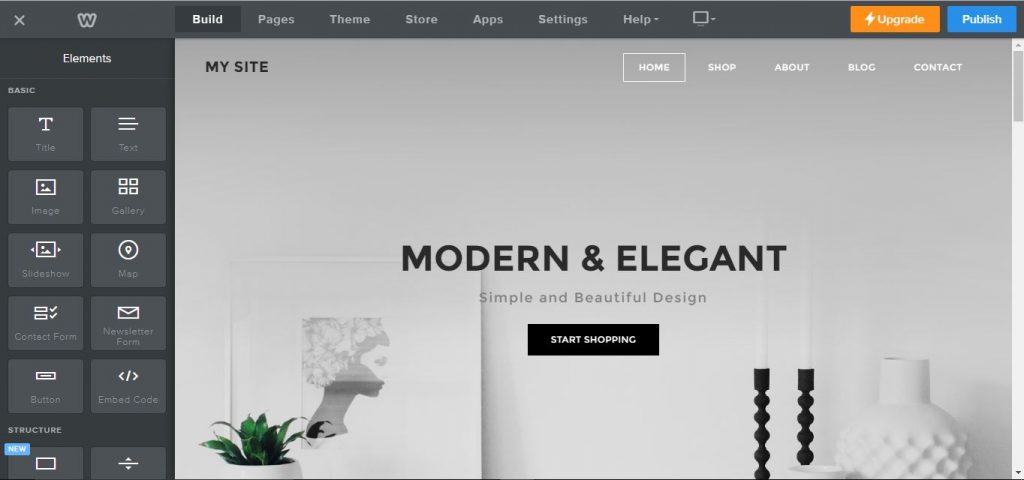 Pros:
Very user-friendly and suitable for beginners
Responsive themes available
A variety of integrated apps for membership spaces and teamwork
Very reasonable
Cons:
Limited design options – particularly on the checkout page
Not recommended for websites in some countries
Ecwid
Ecwid was created as a strong online selling platform to enable businesses who wish to sell their items at any time, anywhere. Online, you can create a free account that you can retain for as long as you wish without paying anything.
For businesses looking for a platform they can integrate with their current website, social media account, or business page, Ecwid is fantastic. The same management interface will be used to manage and sync all of the stores you receive. It is one of the best eCommerce sites for small businesses.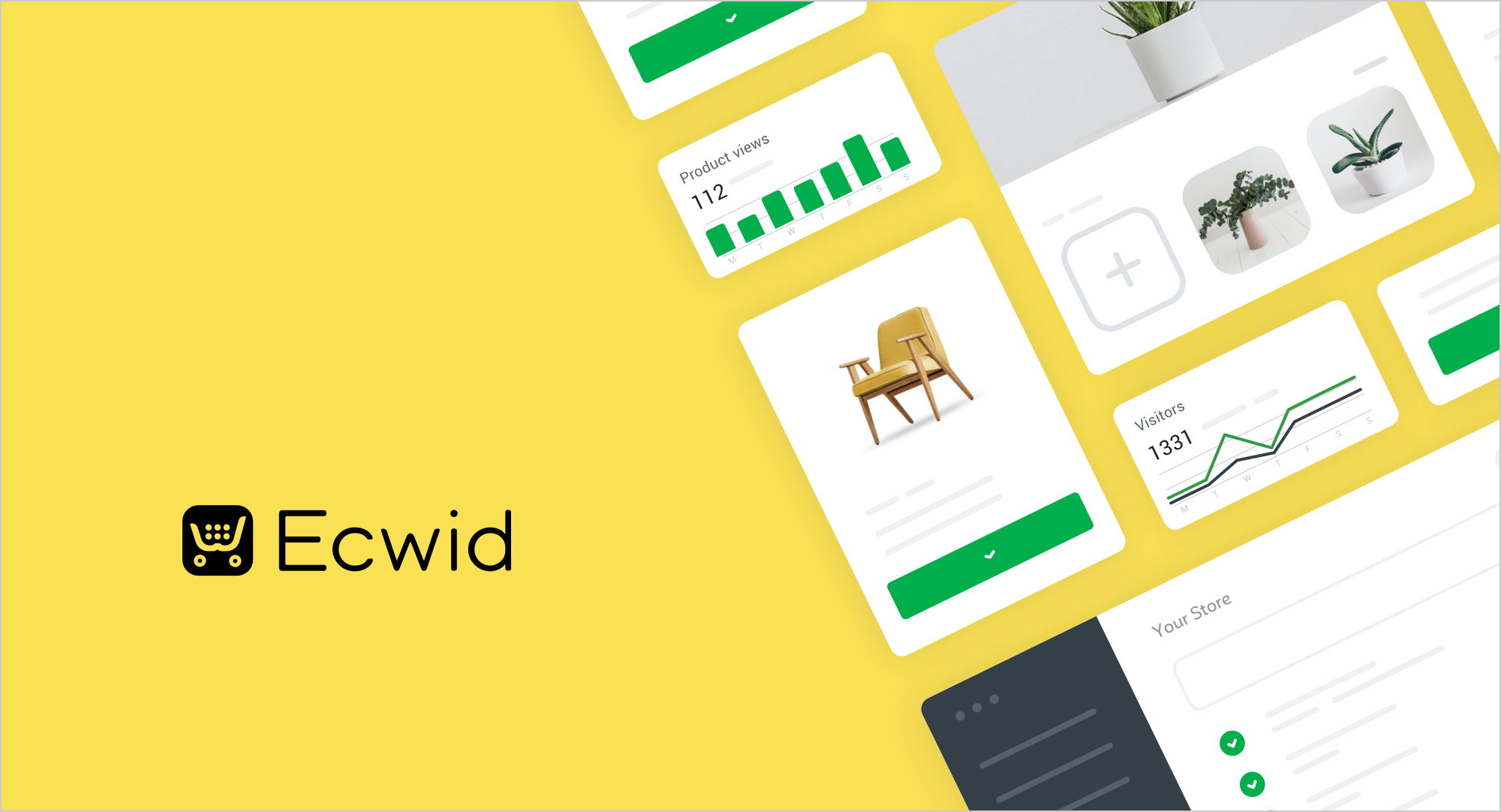 Pros:
Works with the website you already have
Free plans are available and premium plans are fairly reasonably-priced
Option to sell on different marketplaces and social media platforms
For the app store, you can make a mobile application
Language detection automation
Safe methods of payment
Cons:
Integrated payment transaction costs are considerable
It is not an eCommerce or stand-alone solution (you need a website)
Lower plans are not supported with live chat or phone
Back-end statistics aren't particularly thorough
Sellfy
For many reasons, Sellfy belongs to one of the best eCommerce platforms for small businesses. Their subscription-based pricing strategy is a great place to start for new start-ups. The way it operates is that you just pay a monthly fee as opposed to receiving a commission on each item sold. In return, you receive a fully configurable online store, POD services, and integrated marketing tools.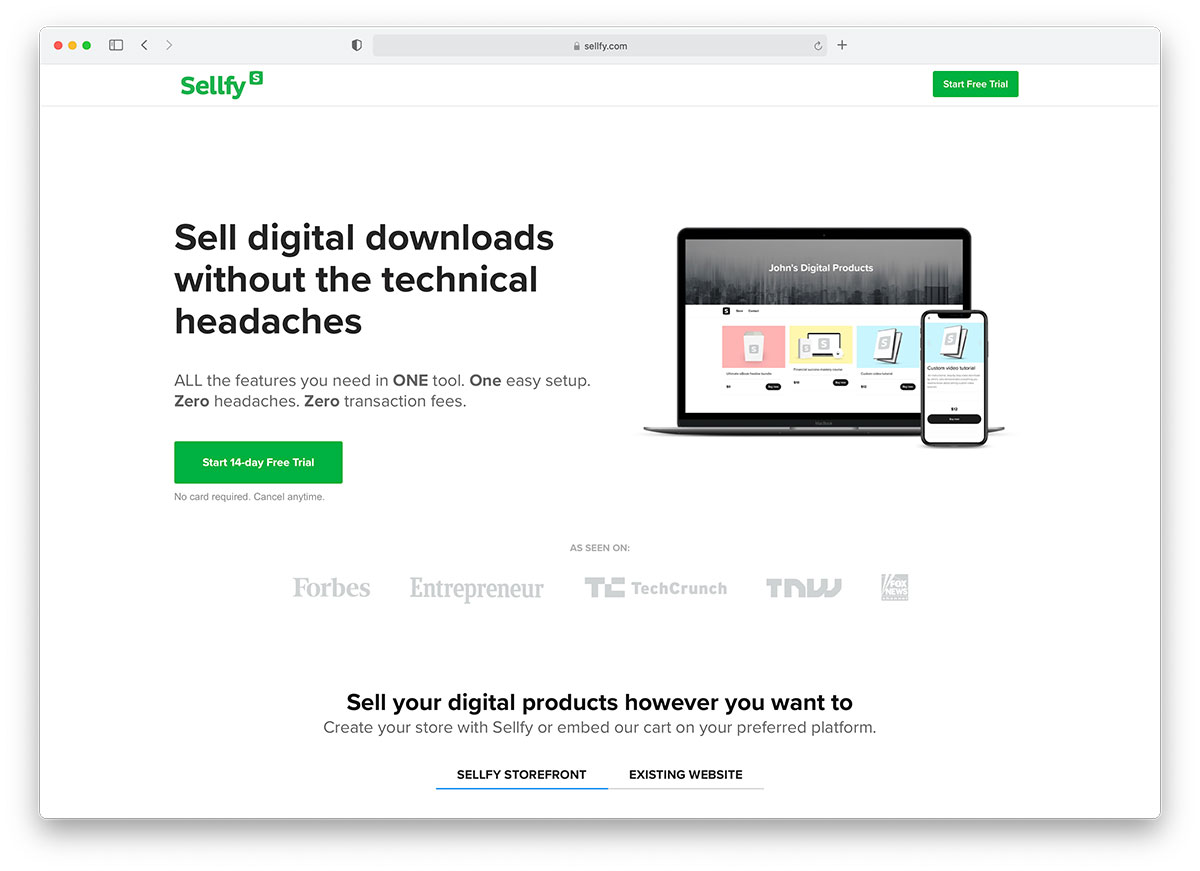 Pros:
You can create a free customized eCommerce store
POD, digital, and physical goods are all available for sale
Access to built-in analytics and marketing tools
Numerous ways for customers to pay, including Stripe, Paypal, and well-known digital wallets
Cons:
Few integration alternatives
Selling digital goods is not possible with the free plan
You automatically move to a more expensive plan if your sales are higher than those allowed by your existing plan
You can only sell ten items using the free application
To conclude
So, what is the best eCommerce platform for small businesses? The answer to that question depends on your own business needs and preferences. However, we hope that this article has helped you better understand the different options available to you and given you some food for thought as you make your decision. If you have any questions or need help deciding which platform is right for you, or your headless commerce needs optimization. don't hesitate to contact us. We're here to help!