As a habit, customers need gifts to be wrapped after buying them online for their beloved ones. A beautiful wrapper says more than just the gift itself: it's another way of showing the receiver that they are special to the giver. Therefore, it is crucial for companies and retailers to offer eye-catching gift wrappers with a small cost of production, and it will be a drawback if you do not follow this trend. With Magenest's Gift Wrapper extension and the top 10 e-commerce gift wrapping ideas that we are going to show you below, your customers will feel more satisfied with a broad range of options to make their gifts lovely and unique, and we believe that their shopping experience will also be improved.
1. DIY Gift Bag Tutorial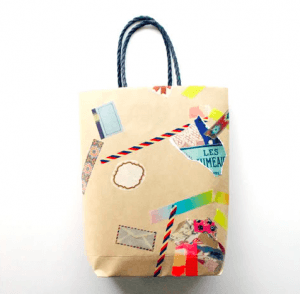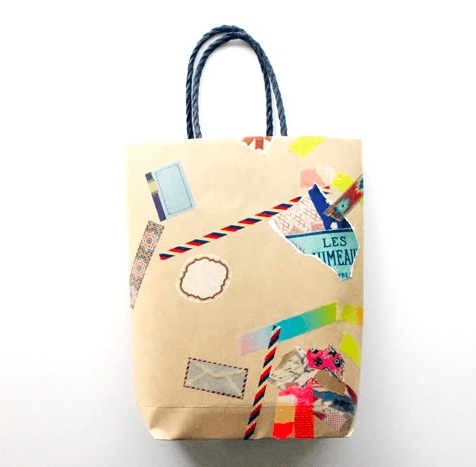 Instead of spending hundreds of dollar on luxury bags, it is way more economical and straightforward to turn wrapping paper, craft paper or even a pre-loved envelope into an original and stunning paper gift bag.
Reference link: //hellosandwich.blogspot.com/2011/12/paper-gift-bag-tutorial.html
2. Matchbox Suitcase Gift Wrap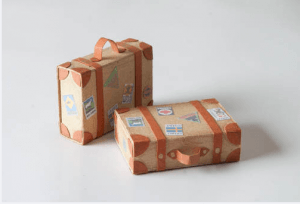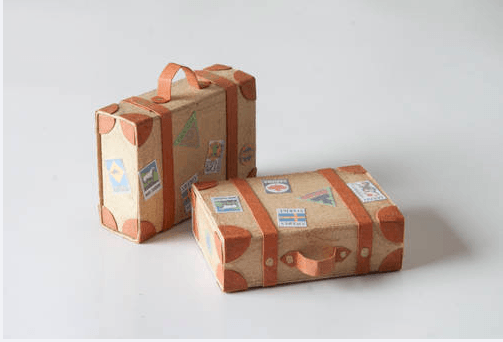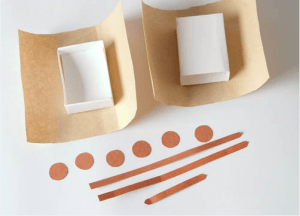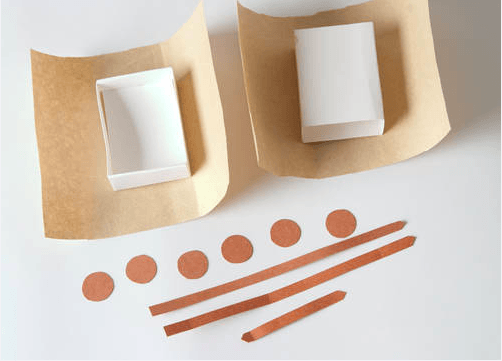 Only with a matchbox, brown papers and some stickers, you are holding in hands the power to turn small matchboxes into individual gift wrappers. Because of the small size, matchbox suitcase gift wrap is especially suitable for small gifts such as earrings and rings.
Reference link: //www.craftster.org/forum/index.php?PHPSESSID=ht74v8776700ktot4o3jb28t36&topic=410485.msg4846735#msg4846735
3. Printable Holiday Gift Wrap Ideas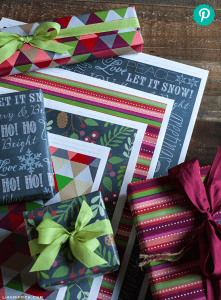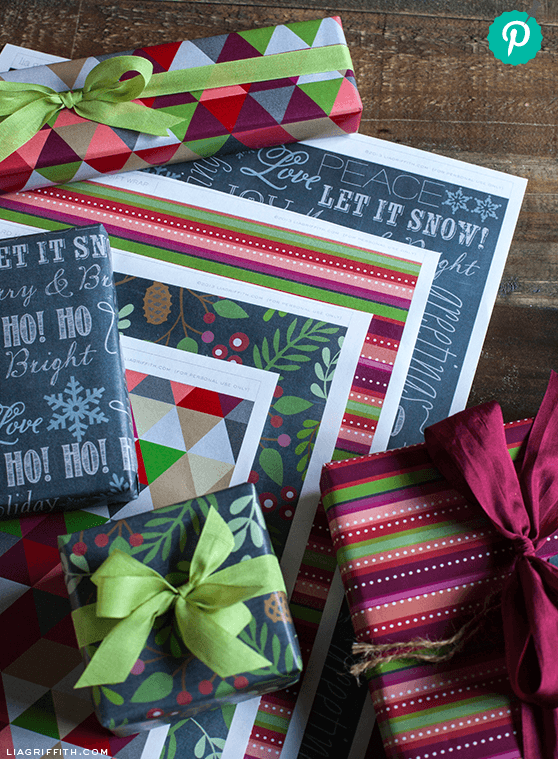 Under the guidance of Liza; the owner of the post, you can download some available sample patterns onto 11×17 papers and print them out with ease. Some touch-ups way like adding ribbons or glitters and then you will have beautiful gift wrappers.
Reference link: //liagriffith.com/holiday-gift-wrap-merry-diamonds/
4. Pretty Petals Gift Wrap Idea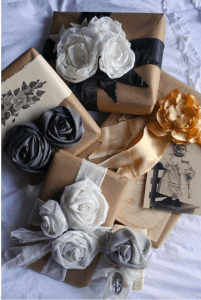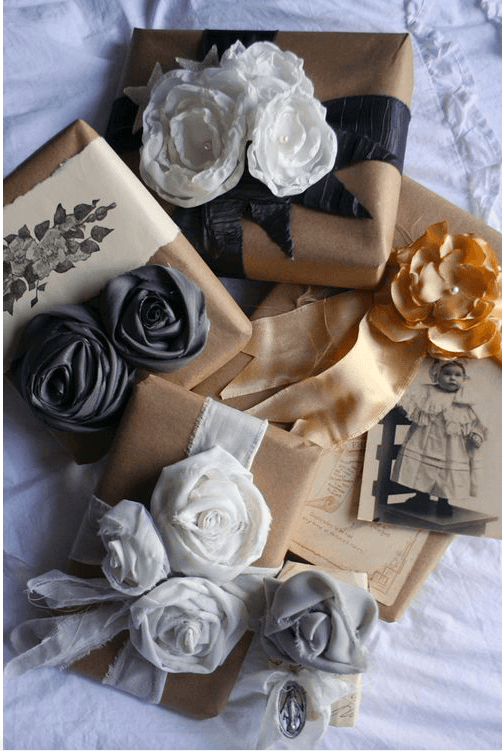 Your customers want to send gifts to your dearest ones in a romantic way but being tired of seeing the same boring gift wrap papers available in regular stores? Petals wrapper is just right for them! All you need to do is preparing simple materials like papers and cloths and with dexterous skills; you can turn lifeless things into vivid and beautiful handmade flowers.
Reference link: //prettypetals.typepad.com/prettypetals/2010/10/gift-wrapping-ideas.html
5. Empty Canister Gift Holders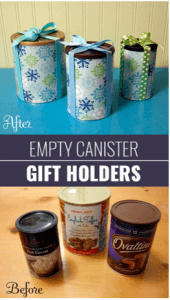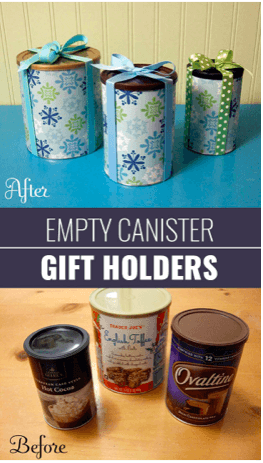 If you don't have enough time to try any of the gift wrappers mentioned above, this last-minute idea is for you. I'm pretty sure that in every household we all have sturdy empty canisters that we are willing to throw away, so why don't we reuse them? We can cover them with gift wrap and tie on a ribbon, and they can be useful for years to contain anything from small things like keys to bigger ones like socks. Moreover, we can wrap them in decorative papers and turn them into pencil holders or storage containers. These canisters will be way more useful than you've ever expected. This is one of the more creative idea of the top 10 e-commerce gift wrapping ideas.
Reference link: //www.craftynest.com/2009/12/reusable-wrapped-gift-canisters/
6. Cut Out Gift Wrap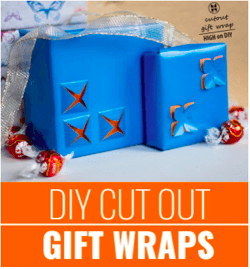 You may have never thought of such an easy and adorable idea like this before. With any two-layer gift wrap, you can easily tailor it into any shape that you want. If your gift box is colored, you don't even need to wrap it twice. This method makes your gift wrapper solid and simple, and another benefit is that you can use any wrapping paper you like.
Reference link: //www.highondiy.com/cutout-gift-wrap-holiday-diy/
7. Linoleum Hand Stamped Gift Wrap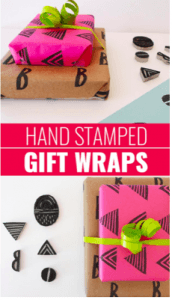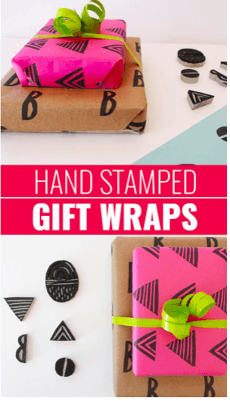 For those who have interest in carving and playing with ink pads, this genius gift wrap idea is huge fun to do. You only have to use some simple equipment and materials like linoleum stamps and inexpensive carving tools. It is so simple to make that stamps can be created by using carved carrots and potatoes, and that is enough to create a signature wrapping design which will attract any customer at first sight.
Reference link: //blog.cottonandflax.com/2012/08/diy-hand-stamped-gift-wrap/
8. Furoshiki Gift Wrap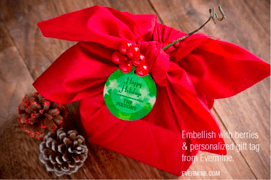 Furoshiki is defined as a traditional Japanese wrapping cloth, and you can use it as anything that you want such as gift wrapping, shopping items, and even big package container. No matter what it contains, Furoshiki method still keeps it straightforward and elegant. This is a great idea among the top 10 e-commerce gift wrapping ideas for a fun scarf, as the scarf itself can act as the presentation for the gift it holds.
Reference link: //www.evermine.com/blog/holiday-how-to-furoshiki-gift-wrap/
9. DIY Confetti Dipped Presents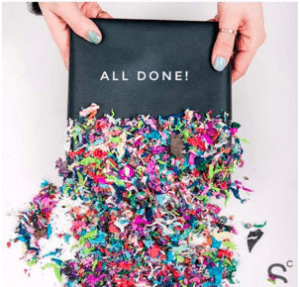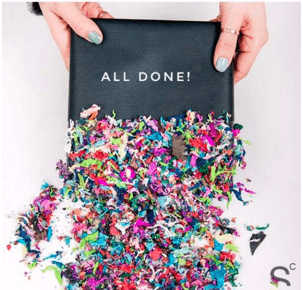 With easy-to-find supplies such as black craft paper, double-sided tape, confetti and scissors and three simple steps, you can relieve yourself from overthinking of choosing the right gift wrapper. It is basic but still pretty and fun. This method is suitable for containing small presents.
Reference link: //stylecaster.com/diy-confetti-dipped-presents/#_a5y_p=2997856
10. Paper Bag Gift Wrap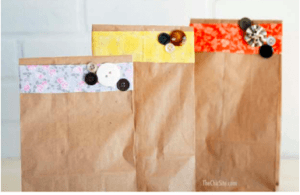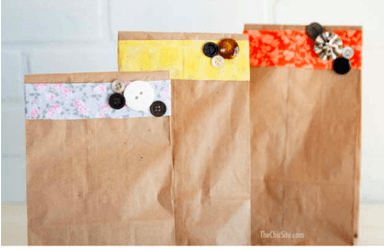 In a busy world that we are living in, it is hard to spend time on the little thing like making a cute gift wrapper. Nonetheless, when we do, it will always be a fun time. To make this process faster and easier, we usually use what is already available or in our reach; paper for example, and just add some sophisticated details like fabric scraps and old buttons, you will get a pretty paper bag gift wrap. A more classic method of the top 10 e-commerce gift wrapping ideas, this would be ideal for a gift for family members and friends.
Reference link: //thechicsite.com/2014/09/17/paper-bag-gift-wrap/
Conclusion
Choosing a perfect gift is hard, but choosing a beautiful gift wrapper is even more difficult. As a result, many brands and publishers can benefit from their customers' desire to give their beloved ones eye-catching presents. Moreover, the impersonal, one-size-fits-all chain store experience are tiring customers. By providing custom gift service like this, the companies can attract more shoppers and make a list of loyal customers. However, they also need to promote other services such as gift selection, personalization of gifts, and packing and shipping services. With these top 10 e-commerce gift wrapping ideas, everything will be easier to wrap for both you and your customers.
For more advanced features are waiting for you ahead, please check our Magento development services. Our professional developers and dedicated support team are eager to support and help you achieve a higher position in the competitive eCommerce market.