Running a business, big or small, can be challenging, and it is all the tougher as you cannot burn your pockets all the time. For this, you need to have a good strategy and a seamless flow of communication so that you can maintain healthy customer relationships. So what would be a better way to do it than to use customer relationship management (CRM) software?
Investing in a CRM system can be one of the best investments you'll make. It is the single tool that unifies all your business processes, be it sales, marketing, or customer service. It gives you a 360-degree view of your customers and helps you deliver a personalized experience to them at every touchpoint.
But with so many CRMs in the market, which one should you go for? Do you need the best CRM software for small business or is any CRM good enough? Check out our top picks, and then read on for our advice on choosing the best one for your business.
7 best CRM software for small business
HubSpot CRM
HubSpot CRM is an ideal CRM software for small business. The platform is a big name that comes with a free version – a lightweight yet powerful choice for SMBs. The best part about Hubspot CRM is that it doesn't push you to buy the paid version and offers a seamless free forever experience.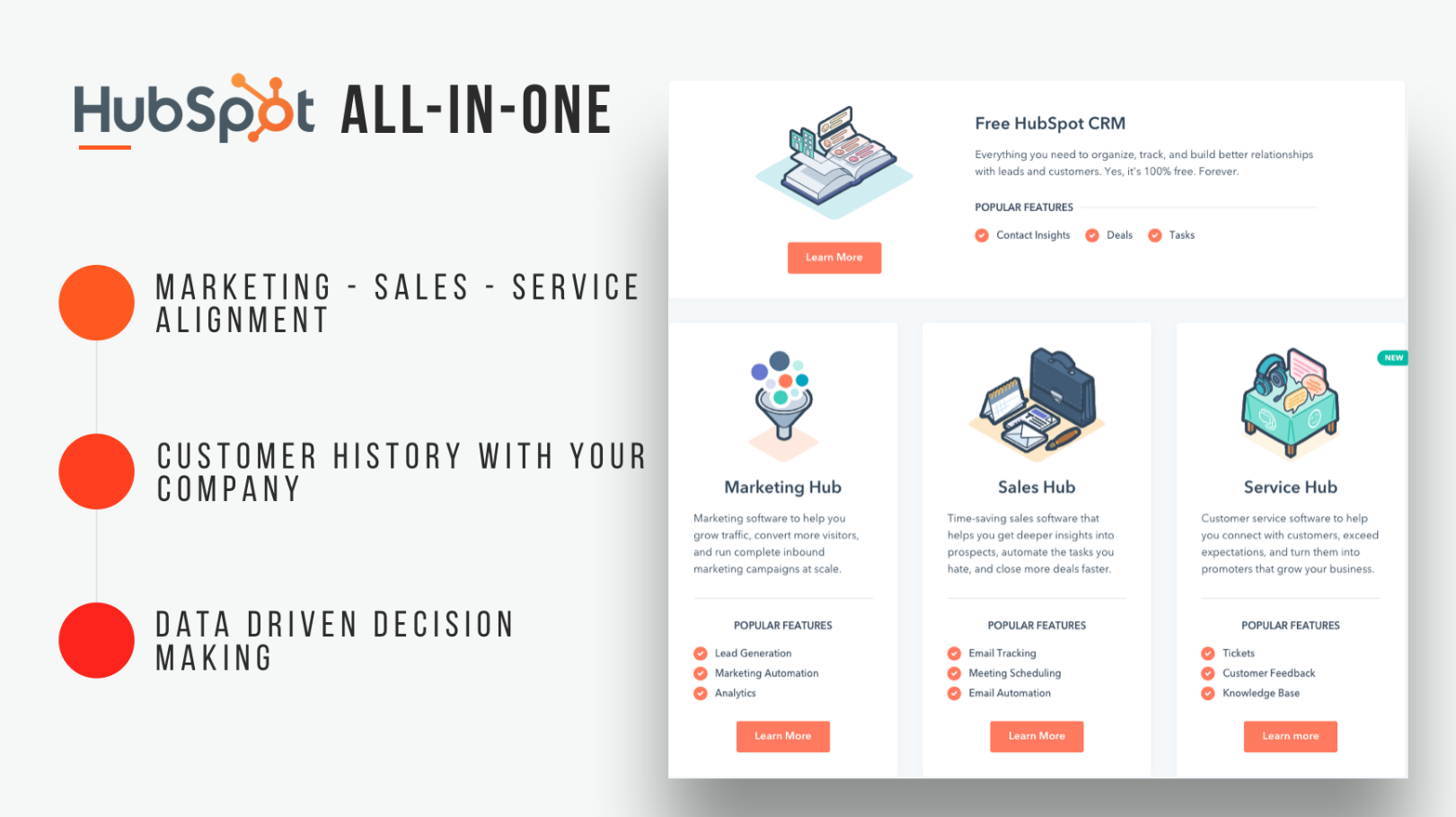 The free version of HubSpot CRM gives you access to basic tools for contact organization, communication with leads, scheduling appointments, and managing service tickets. It also gives you unlimited users and up to 1 million contacts which is a great advantage for small businesses. Users of the free HubSpot CRM can benefit from thousands of integration capabilities featured in the App Marketplace.
Pricing: Free of cost or upgrade to the paid version (starting at 45$/month)
If you want to get more detailed information about HubSpot CRM, take a look at our HubSpot services now!
Zoho CRM
Zoho CRM is loaded with a great set of helpful features to keep your business running smoothly and steadily. It effectively utilizes artificial intelligence (AI), and its business intelligence capabilities can enable distant workforces to collaborate more effectively. Advanced options like automation workflows, sales force automation, and marketing campaigns provide a significant boost to your sales productivity.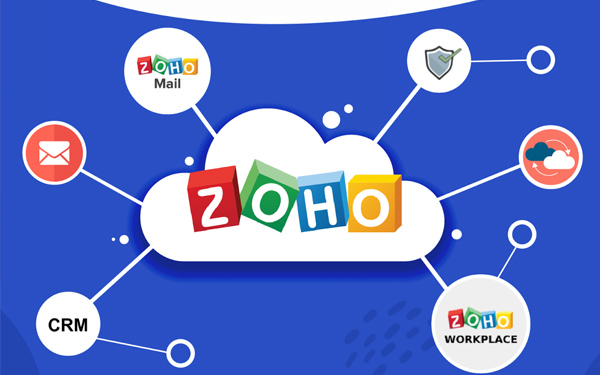 Pricing: Zoho offers transparent pricing based on monthly and annual terms. There are four options that start at 12$/user/month and free trials are available for each subscription level.
Monday.com
Monday.com is a full-fledged customer relationship management (CRM) platform, which has a strong emphasis on sales pipeline management. The CRM is designed to help sales teams get a complete overview of their sales process and performance. It gives sales reps the ability to track their sales activities, forecast future sales, and measure their success against quotas.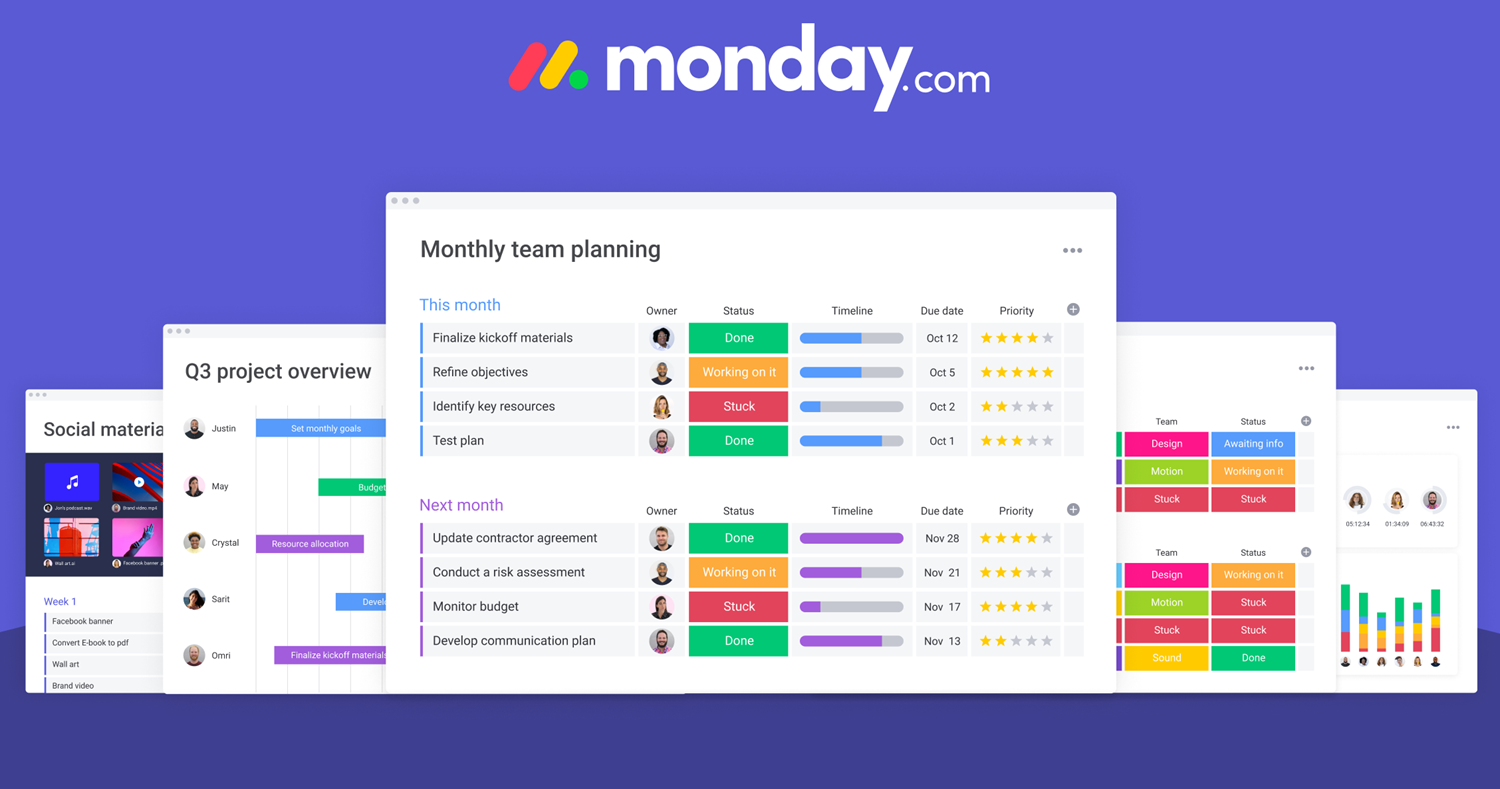 While Monday is a good project management tool, it's far from being the perfect one. The CRM doesn't have a built-in email client, and it lacks some of the features that are taken for granted in CRMs such as contact management, lead tracking, and opportunity management. However, Monday.com CRM is a great choice for small businesses as it offers a free trial and a forever-free plan for up to 5 users.
Pricing: Monday.com CRM offers a free forever plan for up to 2 seats, after which pricing scales based on the number of seats, as well as functionality needed. Paid plans start at $10.00/seat/month, billed annually.
Insightly
Insightly is CRM platform that's well-suited for small business owners and anyone who's new to this software category. The platform combines sales, marketing, project management, and customer support, making it especially useful for small businesses that are seeking an all-in-one solution but a lower price.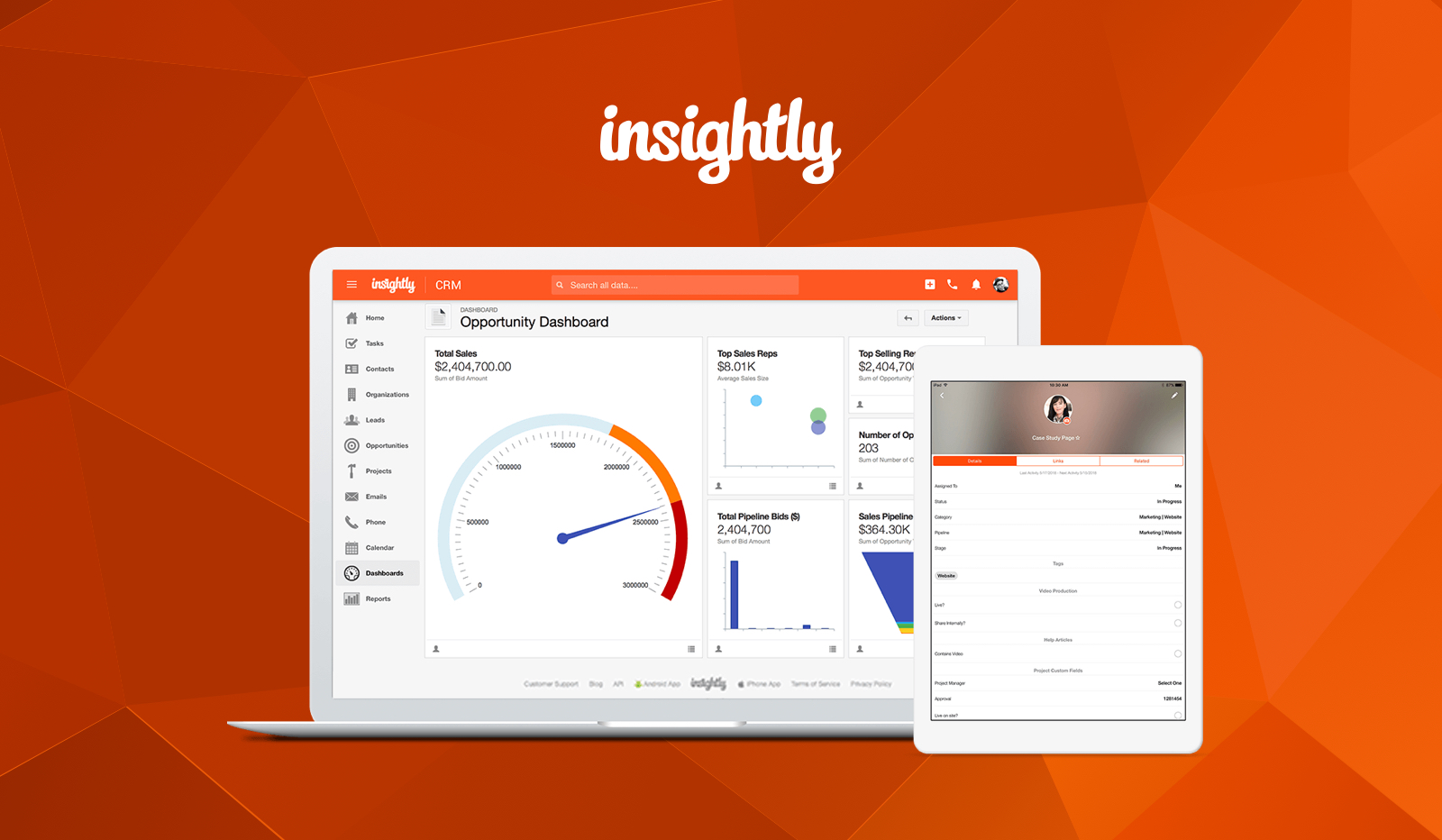 With Insightly, you can manage your sales pipeline and forecast future sales. The CRM also helps you track your marketing campaigns, measure their performance, and create custom reports. When it comes to analytics and reporting, Insightly is very effective at letting you control your reports to see what metrics and data you find most important. Unfortunately, the CRM platform does not have good customer support features. That's not to say the customer service features are bad or sorely lacking, but it's just not one of their high selling points.
Pricing: There is an Insightly free 14-day trial. After that, it charges $29/user/month for its CRM Starter plan and $49/user/month for its CRM Professional plan.
Freshsales
Freshsales by Freshworks is a top CRM platform for small business with an excellent mix of built-in communications tools and AI-powered features.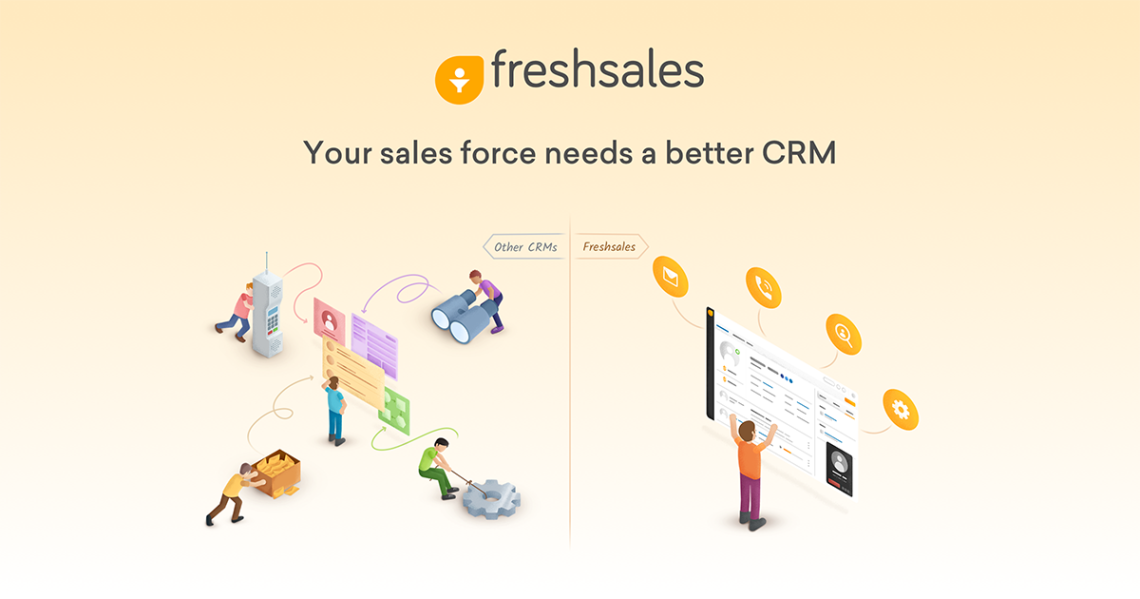 The CRM is designed to push the traditional sales pipeline beyond the basic functionality of tracking and managing deals. With Freshsales, you can also measure the health of your sales pipeline and get detailed insights into every stage of your sales process. This CRM software is also equipped with an AI-powered assistant, Freddy, that learns from your historical sales data, activities, and customer engagement to deliver better recommendations that you can apply across the customer journey.
Pricing: Freshsales is available through four plans – Free, Growth, Pro, and Enterprise – that range in price from free to $69 per user per month when billed annually.
Salesforce
Salesforce is perhaps one of the biggest and most widely used CRM software on the market. It's a comprehensive CRM software that helps you manage your sales, marketing, and customer service operations on one platform.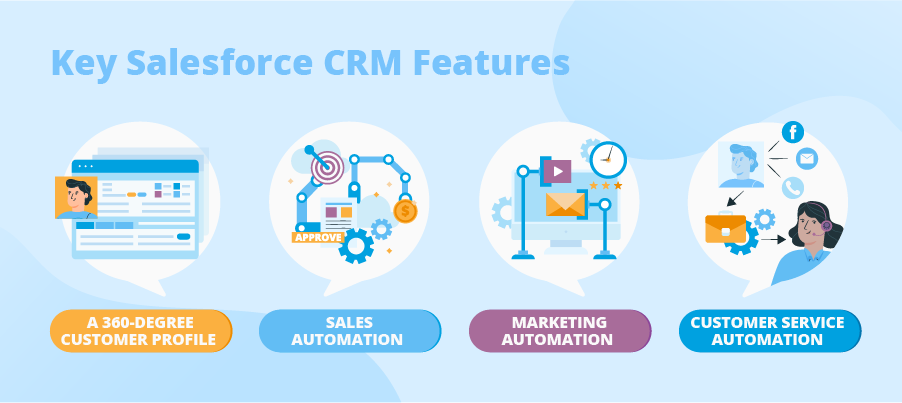 Luckily, Salesforce offers competitive plans for smaller businesses with its Small Business Pricing Solutions. This plan gives you access to powerful features such as lead and contact management, opportunity tracking, automatic task and event logging, document sharing, and more. You also get 5GB of storage space per user and unlimited customization.
Pricing: With pricing so affordable, just $25 per user per month, Salesforce becomes one of the most affordable CRM software for small business.
Pipedrive
Pipedrive is a CRM software designed to keep salespeople in mind. It has a simple, user-friendly interface that sales reps will love using. When using Pipedrive, nothing falls through the cracks as every stage of the sales process is taken into account.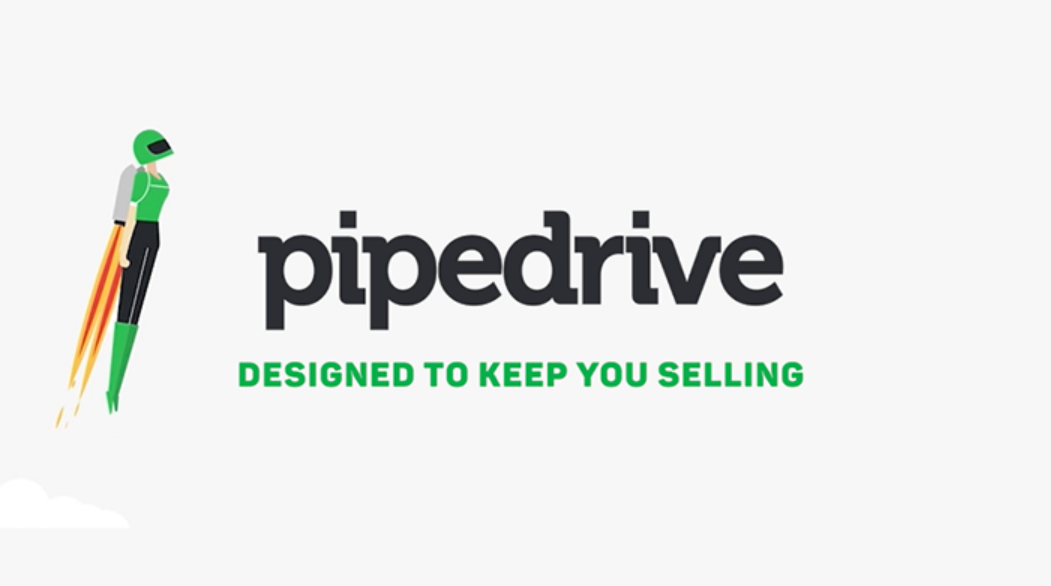 Pipedrive allows you to log calls, emails, and meetings automatically which makes it easier to track your progress with each lead. The software also offers great features for teams, such as the ability to see who is working on what, real-time sales dashboards, and performance reports.
Pricing: The CRM solution offers a 14-day free trial for all its plans. After the trial period, Pipedrive's pricing plans start at $12.50 per user per month for the essential plan and go up to $59 per user per month for the advanced plan.
04 Must-have features of CRM software for small business
While each business has different requirements, the best CRM for small business should assist in managing your existing and potential clients, enabling them to scale up. Here are four basic CRM functions that we consider to be the best for small business. Learn more about the benefits of using CRM for your business here.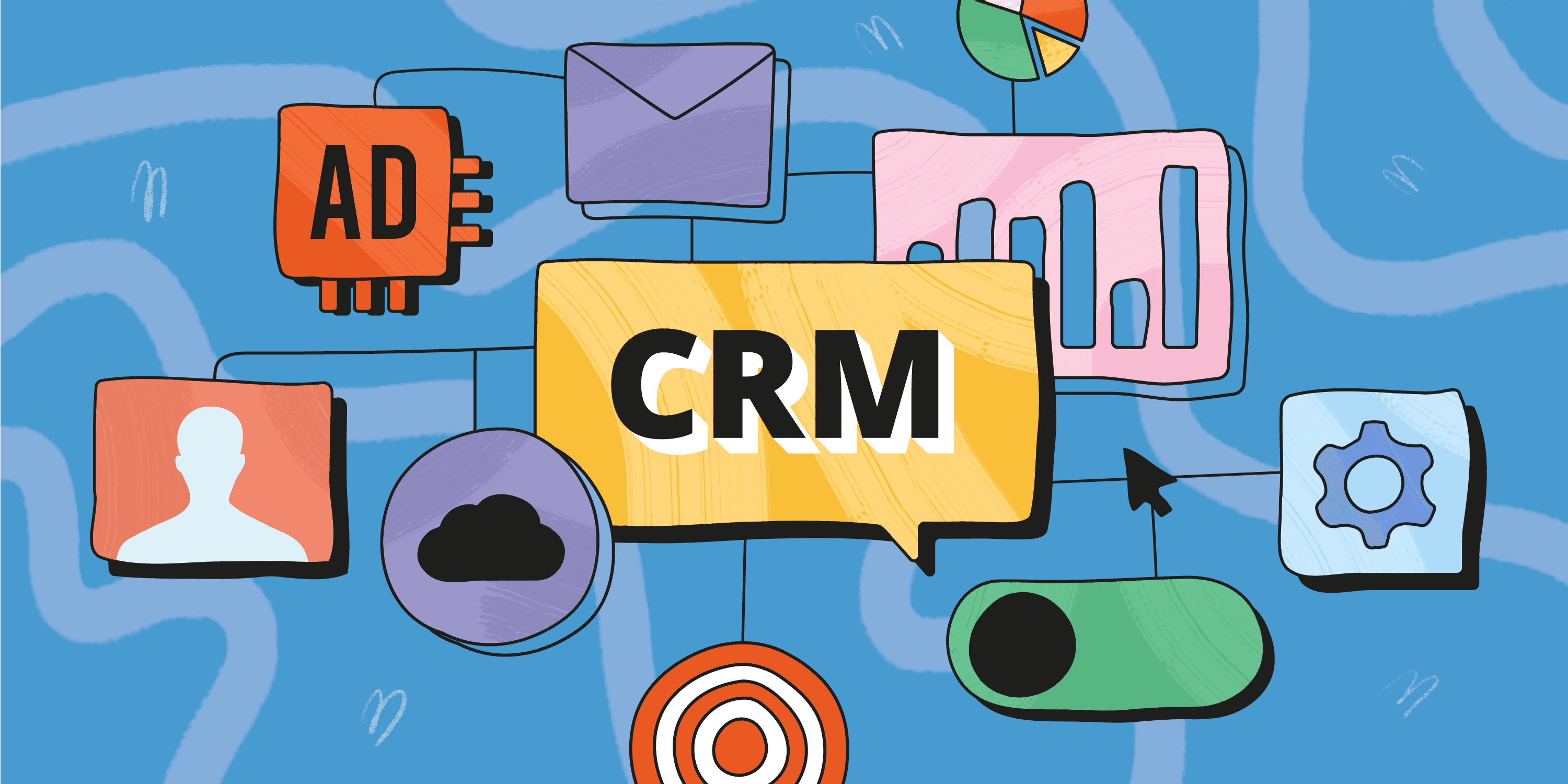 Client and contact management
One of the main objectives of CRM is to help you strengthen your relationship with your customer. After all, happy customers are the key to success for any small business. CRM software should give you a 360-degree view of your customers, including their contact information, communication history, purchase history, and any notes you've made about them. The contact management function should also provide you with follow-up reminders as well as share the necessary client insights across different departments.
Leads management
Another key objective of CRM is to help small businesses generate and manage leads effectively. A good CRM system will make it easy to capture leads from various sources, including your website, social media, and offline channels. It will also help you track the progress of each lead and know when it's time to follow up.
Sales pipeline tracking
To close more deals, you need to have a clear understanding of your sales pipeline. A CRM system can help you track every stage of the sales process, from initial contact to final purchase. This way, you can see where each deal is at and what needs to be done to move it forward.
Reporting and analytics
Finally, a good CRM system will provide you with valuable insights into your business through analytics and reporting. By tracking key metrics, such as conversion rates and customer lifetime value, you can identify areas of improvement and make decisions that will help your business grow.
In conclusion
When it comes to choosing the right CRM for your company, start by examining your business needs. Then contrast those needs against the capabilities of the CRM to find a match. Above all, make sure to try out the CRM system before making a decision. The best CRM for small business is the one that fits your specific needs and helps you grow your business.
Get in touch with us today and discuss your business processes and we can help you to decide if CRM is the right solution for you and integrate the best CRM for your business. We're here to help you grow!