With the rapid pace of technological advancement, digital transformation become a must for every business. While digital transformation presents unique opportunities for organizations to innovate and grow, it also presents significant digital transformation challenges. The best way to develop an effective digital transformation strategy and overcome any challenge is to learn by example. In this blog, we will delve into 8 examples of successful digital transformation case studies for you to consider when taking your own transformation projects in 2023.
Examples of successful digital transformation case studies: Famous Brands
Amazon
Amazon is the leading eCommerce retailer worldwide, and also the most dominant case study of a successful digital transformation. This multinational company started as an online bookseller in 1994 but has since evolved into the digital world to become a global organization boasting $513.98 billion in 2022. Amazon is a great example of digital customer expectations transitioning to the B2B world.
The challenges
In its early days, Amazon faced intense competition in the online retail space and struggled with profitability. With digital customer expectations changing rapidly, Amazon had to scale its eCommerce operations while maintaining a high level of customer satisfaction and operational efficiency.
The digital transformation approach
Amazon launched Amazon Business in 2015, providing a holistic marketplace for B2B businesses with over 250 million products, ranging from cleaning supplies to industrial equipment.
The company introduced new features, including free two-day shipping on orders of $49 or more, exclusive price discounts, purchasing system integration, tax-exempt purchasing for qualified customers, shared payment methods, order approval workflows, and enhanced order reporting among others.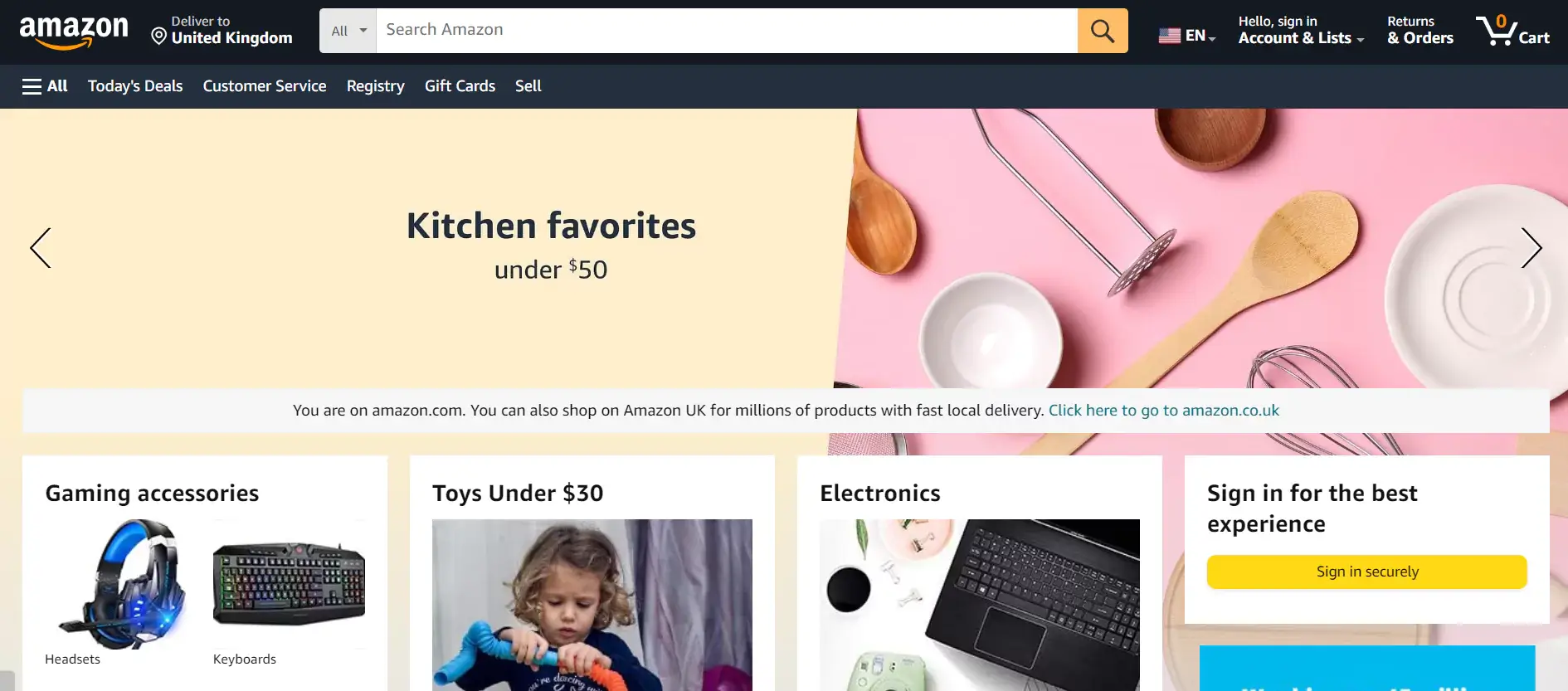 Along the digital transformation journey, Amazon prioritized customer-centric business goals, utilizing digital technology to deliver seamless customer service. In addition, they restructured their entire business, bypassing traditional retail distribution channels and going directly to suppliers via the Internet and sophisticated software. This provided customers with cheaper prices and the convenience of online shopping while opening up international markets to suppliers.
The results
Amazon has been able to tap into the B2B wholesale market valued between $7.2 and $8.2 trillion in the US alone. They began generating revenue by charging third-party sellers sales commissions ranging from 6-15%, depending on the product category and order size. They could also provide more customized products to enhance the customer experience.
Netflix
Netflix, founded in 1997, began as a DVD rental service and later transformed into a global streaming giant. They entered the market as a disrupter to traditional video stores such as Blockbuster and Family Video. Bringing in an entirely new way to watch movies and consume content, Netflix now sits at a valuation of around $31.6 billion in 2022. With its dominant position, Netflix is among the most successful digital transformation case studies.
The challenges
As it entered the market, Netflix was a small company operating in the shadow of Blockbuster, the dominant video rental brand at the time. Netflix adopted a pay-per-rental business model similar to that of Blockbuster, which included DVD sales and rent-by-mail services.
Due to the highly competitive market and Blockbuster's dominance, Netflix faced significant difficulties in the form of declining DVD rentals and competition from conventional cable providers. In addition, as a result of the rapidly shifting media landscape and the rise of online streaming, the company recognized the need to reinvent itself for the digital age. Netflix embraced digital technologies and transformed its business model in order to remain competitive.
The digital transformation approach
Netflix's journey of digital transformation is no less extraordinary. In 2007, Netflix took its first step into the streaming video industry. In addition to traditional DVD rental, they provided a video-on-demand streaming service, allowing customers to chart their own course at no additional cost to their subscriber base. In addition, they implemented a simple and scalable business model and consistently invested 10% of their budget in R&D.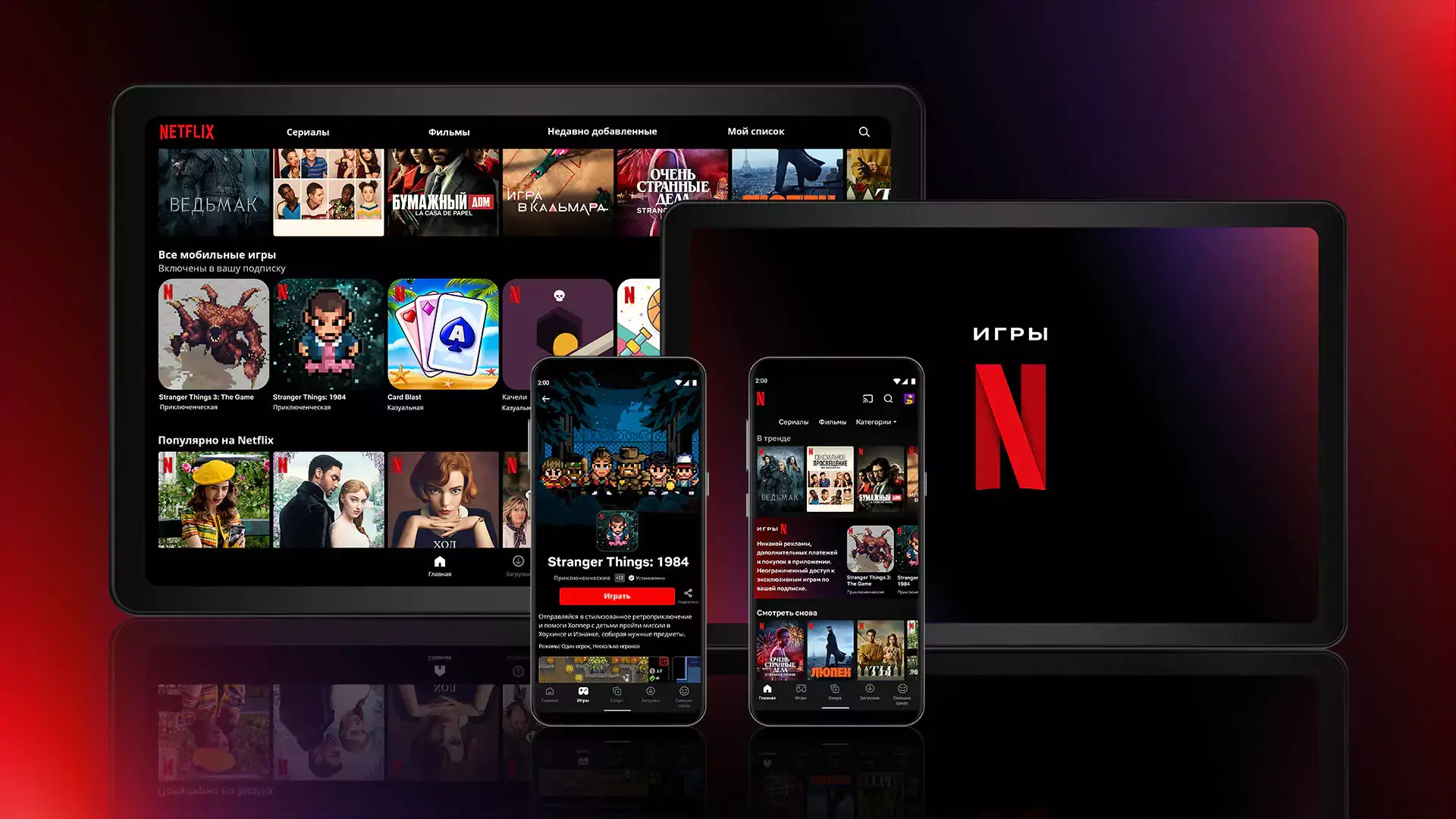 The key to Netflix's digital transformation approach is the content-driven digital transformation strategy. From acquiring content from third-party providers, Netflix shifted its focus to producing original content. The company invested heavily in the production of its own series, films, and documentaries, giving it a unique and differentiated offering in the market.
Netflix's approach to digital transformation also puts a great focus on personalization. By leveraging data-driven algorithms, Netflix was able to provide personalized recommendations for customers. This resulted in a more relevant and enjoyable viewing experience, helping Netflix to create a niche for themselves, which became the driver of the company's success.
The results
Since the introduction of video-on-demand streaming services, Netflix experienced a skyrocket in revenue. In 2010, Netflix gained a 20% market share in North American viewing traffic, which eventually wiped out Blockbuster entirely.
Achieving this success in the US territory, Netflix continued to grow and evolve, leveraging digital technologies and data-driven insights to drive its business beyond the borderline. After the start of the COVID-19 pandemic, they added a record-breaking 36 million subscribers. Netflix is currently the most popular provider of digital video content, surpassing Amazon, Hulu, and YouTube.
Under Armour
Under Armour is a sportswear and equipment company founded in 1996, known for innovative athletic apparel. They began as a provider of wholesale apparel and are transforming into a digital business that uses data to assist customers in achieving their fitness goals.
The challenges
As a result of the rapid digital transformation process, both customer and market demands were in a constant state of flux. Moreover, the footwear industry was extremely competitive, and Under Armour faced a high risk of losing market share to well-known competitors such as Nike, Addidas, and PUMA. Therefore, the business was urged to find a way to differentiate itself while maintaining customer engagement.
The digital transformation approach
Under Armour's digital transformation was fueled by a comprehensive omnichannel system modernization. The brand successfully transitioned from a domestic wholesale apparel company to a global retail company with multiple channels, adopting an agile development model, with the assistance of the ERP system and, later, ERP SAP HANA.
The digital strategy of Under Armour was also customer-centric, positioning the customer at the center of everything the company did. As they established a data-driven fitness strategy, the company demonstrated its aspiration to become much more than an athletic apparel company.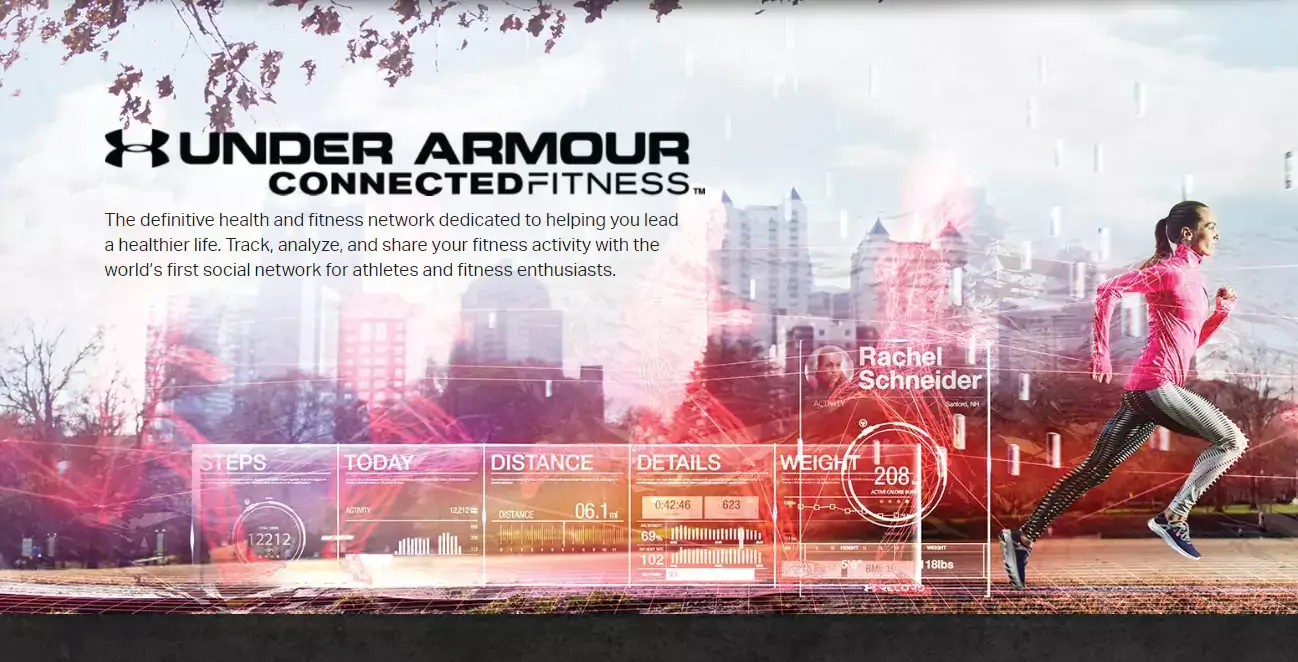 Under Armour spent $715 million to acquire technology-based fitness companies such as MapMyFitness, MyFitnessPal, and European fitness app Endomondo. These companies supplied Under Armour with the necessary technology and a large customer database in order to get their fitness app up and running.
To better support customers in achieving their fitness goals, Under Armour combined their physical and digital products to introduce a new tool named ArmourBox. Customers could go online and share their training schedule, their favorite shoe style, and their fitness goals. Under Armour used advanced analytics to send customers new shoes or apparel on a subscription basis, thereby offering them a more significant value over their lifetime.
The results
Along with digital transformation, Under Armour has created a digital brand with a strong customer focus, agility, and change culture. They are the leading sportswear brand in delivering a seamless customer experience. Under Armour is now a multinational brand with a valuation of $5.683 billion in 2021, making this brand listed among the successful digital transformation case studies.
Tesla
Tesla, founded in 2003 by Elon Musk, is an American electric vehicle (EV) and clean energy company. Tesla is renowned for its innovative electric vehicles, energy storage solutions, and renewable energy products. Tesla was a monumental example of digital transformation due to Elon Musk's unconventional ideas, which were motivated by the primary goal of proving that electric cars are superior to gasoline-powered vehicles in terms of both appearance and performance.
The challenges
Tesla's fundamental philosophy internally and externally is to shift the perception of the whole transportation industry. Prior to Tesla, there was considerable skepticism about the feasibility of electric cars, as the market perception of this type of vehicle was that they were sluggish, ugly, and had limited range. This created considerable challenges for Tesla in their early days, along with limitations in charging infrastructure, and production scalability issues.
The digital transformation approach
Tesla's digital transformation was centered on innovation and sustainability. They developed cutting-edge electric vehicle technology and invested heavily in software development. They put great concentration in utilizing a number of emerging technologies including artificial intelligence, big data, blockchain, cloud, and autonomous vehicles to enhance operational efficiency and product offerings.
Their over-the-air software updates revolutionized the automotive industry by allowing remote updates and improvements to their vehicles' features and performance. Tesla also added an autopilot feature to control the speed and position of the car when on highways to avoid potential accidents. While users just had to hold their wheel, while the vehicle controlled everything else. This connected car technology created an intelligent data platform and smart autonomous driving experience.
Tesla ventured further into a data-driven future. They collected data from their vehicles and analyzed them for different purposes such as detecting and resolving issues in their vehicles and developing new products and services. They also used data collected from vehicle sensors to develop an accurate map, self-driving technologies as well as an insurance policy. The company offered low-cost insurance policies to select Tesla drivers after analyzing their driving behavior and vehicle performance. Tesla also analyzed customer feedback and comments on its online forums to address customer needs and demands in the future.
A noteworthy fact is that the company has been collecting driving data from all of its first and second-generation vehicles. So far, Tesla has collected driving data on 8 billion miles while Google's autonomous car project, Waymo, has accumulated data on 10 million miles.
The results
Tesla's over-the-air updates reduce carbon emissions by saving users' dealer visits. Additionally, these updates save consumers time and money. They delivered a record 936,172 vehicles in 2021, an 87% increase over the 499,550 vehicle deliveries made in 2020.
LEGO
LEGO is a Danish toy company that has been a staple of childhood play since its founding in 1932. Known for its iconic interlocking plastic bricks, LEGO has built a strong brand around creativity, imagination, and hands-on learning. The company embraced the digital-first mindset as soon as they observed the early success of other companies.
Among the stories of successful digital transformation case studies, LEGO is no less inspiring. Thanks to an array of digital transformation initiatives, the company has rebounded from the brink of bankruptcy to a digital operating model that results in its further growth and success.
The challenges
When the patent protection for the iconic LEGO brick expired in 1988, the LEGO Group faced considerable competition in the market as newcomers with similar products entered the market. The company had chosen a diversification strategy to respond to this challenge. However, this effort turned out to be a crisis. By 2004, the number of SKUs reached over 14,000, followed by complex and expensive production processes which resulted in a slowdown and production and inefficiencies in the overall supply chain. During 1992-2004, LEGO suffered a steady decline and eventually came to the brink of bankruptcy.
The digital transformation approach
Reaching a tipping point, LEGO started restructuring the whole business. Recognizing the problems with the supply chain, the LEGO Group board of directors quickly redesigned the technology infrastructure of the company. A company-wide tech-first approach was implemented, which placed the ERP platform, namely SAP, at the center of logistics, sales, IT, and manufacturing. This has created a culture of continuous improvement in all key business processes.
The LEGO Group made digitalization one of the company's four strategic priorities, which focused on three major areas within the company: streamlined decision-making, direction for future IT development, and global collaborative culture. These initiatives turned LEGO's operations around and made it profitable by centralizing governance and making data-based decision-making easier.
To faster adapt to customer demand, LEGO realized that they should improve their online presence. They adopted a headless architecture for faster innovation, shorter development cycles, and faster feedback loops. This new architecture positively impacted the product development teams as agile teams with back-end and front-end developers working closely together to implement the services and content they wanted.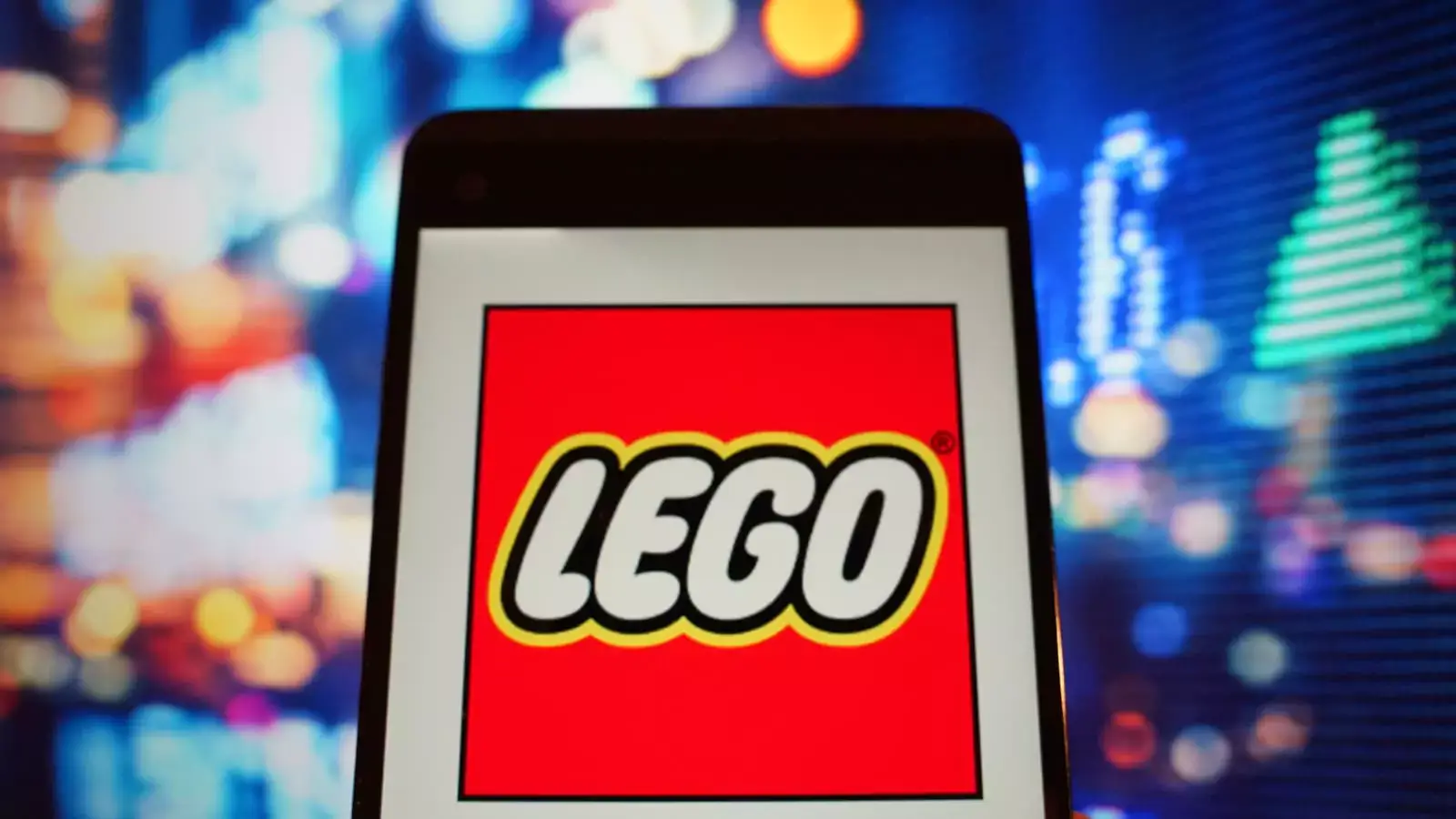 While LEGO was reaping significant benefits from its enterprise platform, it also started to offer digital enhancements to its products and digital engagement with customers. Their products bridged the physical and digital worlds, involving a physical LEGO set and a mobile app to challenge kids to solve problems. Their successful deployment of digital products, like mobile games linked to the first LEGO movie, resulted in achieved revenues and enhanced the customer's criteria for success.
The results
LEGO went from near bankruptcy to a global imagination powerhouse powered by data and digital operating models that run the core of the business. They achieved an EBITDA margin of 37.1% in 2014, an increase of 15% since 2007. In 2014, the first LEGO movie achieved revenues of approximately $468 million with a production budget of only $60 million.
Successful digital transformation with Magenest
In addition to the well-known brands that have achieved success through digital transformation, the following successful digital transformation case studies of Magenest illustrate how our team has fulfilled the digital requirements of brands.
Abbott Laboratories
Abbott (or Abbott Laboratories) is a multinational company specializing in healthcare products. Founded in 1888 in Chicago, USA, the company is currently operating in more than 160 countries with more than 115,000 employees. Their goal is to make sustainable impacts on people's health.
The challenges
With their strong growth in Vietnam's dynamic market, Abbott owns a diverse distribution network, including agents, wholesalers to pharmacies, supermarkets, and eCom platforms like Shopee, Tiki, Lazada, etc. However, this excessive number of sale channels and partners in each channel makes it challenging to manage orders, inventory, and customer information, leading to data conflicts and revenue loss. To achieve digital transformation and automation, Abbott Vietnam plans to optimize automated sales activities using chatbots and Facebook Shop, reducing staff shortages in sales and product consulting stages.
The digital transformation approach
Magenest helped Abbott optimize its sales processes by implementing an integrated Magento 2 eCommerce platform. This platform was chosen due to its compatibility with Abbott's existing market and its support for chatbot integration. Magenest provided consulting, interface design, and website development services, as well as on-site training for Abbott's team, so they would be able to optimize the usage of this eCommerce platform.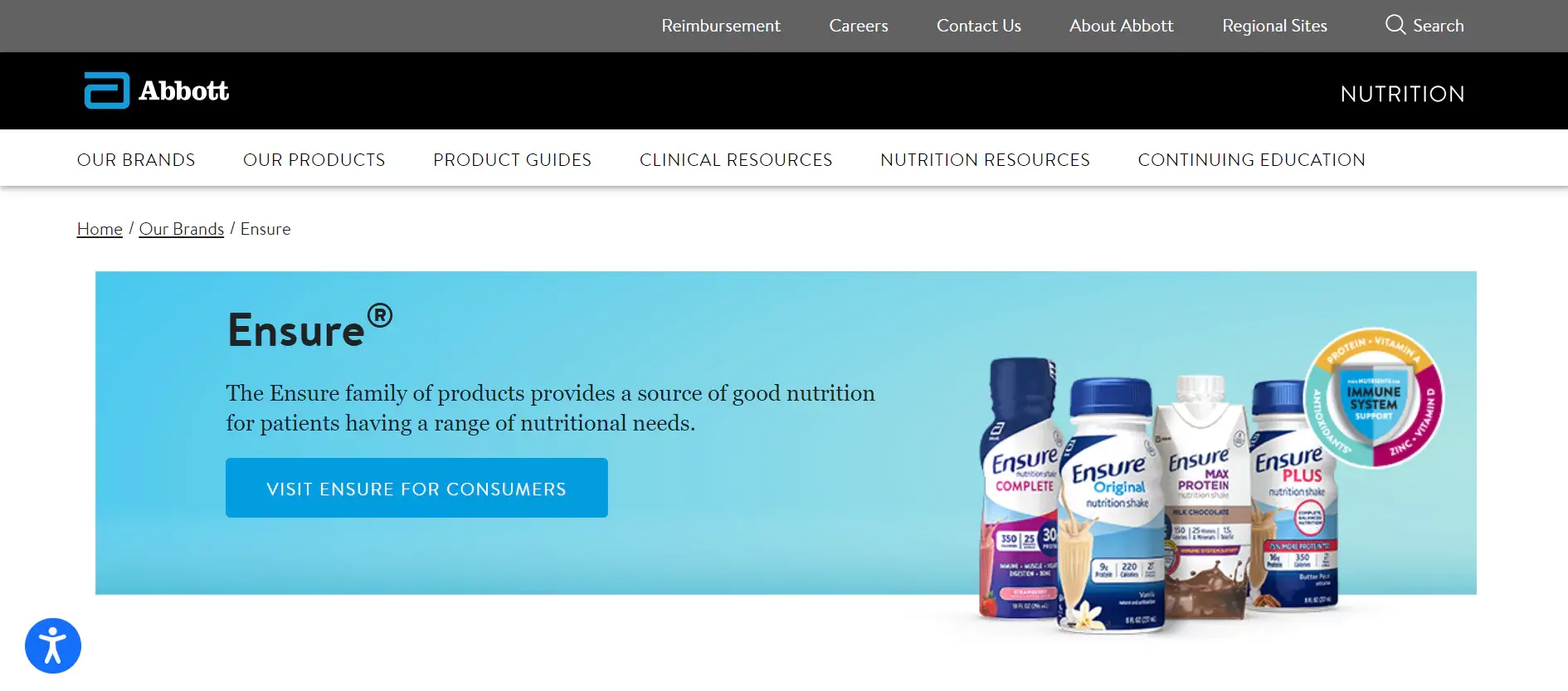 To optimize store data and system infrastructure, Magenest consulted Abbott to use the Amazon Web Service (AWS) platform, ensuring that their website could handle high daily traffic. AWS's security mechanisms and pricing policies were designed to minimize concerns about facilities and resources. Their eCommerce website was able to operate smoothly and data was recorded accurately, even during peak hours/days.
Magenest also automated consulting and sales processes by integrating features like a chatbot, an automatic store locator, and a distribution management system for Abbott's partners. The Facebook Chatbot module for Magento 2 was integrated into Abbott's website, suggesting product options to customers. The store locator feature automatically checks inventory from nearby retail agents or stores, reducing delivery time and costs.
Lastly, Magenest integrated a separate management system for Abbott's distribution partners, allowing them to manage their own inventory and record customer demand. This system provided real-time location-based inventory and purchasing information, enabling quick response to customer requirements, forecasting market demand, and accurate production adjustments.
The results
Abbott Vietnam's new eCommerce website, powered by Magenest's chatbot, has significantly improved user response and revenue, reducing staffing and improving efficiency. The scalable platform expands sales channels, reduces reliance on eCommerce platforms, expands customer reach, and is able to meet Abbott's future growth needs.
BOO Fashion
BOO, a street-style fashion company founded in 2009, has gained popularity among youth due to its high-quality, attractive designs and sustainable messages. The brand aims to become a global Made in Vietnam brand, elevating Vietnamese quality and spirit. BOO has made collaboration with other brands and has 30 stores nationwide, as well as online sales through its website and eCommerce platforms.
The challenges
BOO had various technologies to support their business operation and management. However, challenges persisted as each subsystem operated on a different platform leading to higher maintenance costs, increased potential for data discrepancies, and a lack of transparency in financial reporting at the stores.
Consequently, BOO needs unified management software to centralize all data on one platform, aiming to optimize costs and ensure transparency in revenue and operational data.
The digital transformation approach
Magenest developed an eCommerce system for BOO, utilizing Magento 2 Open Source. The system included an efficient Product Management System and Content Management System (CMS), high-level security, flexible inventory management, and support for various product types and payment-shipping methods. The system was integrated with BOO's existing ERP platform, delivery, and payment gateways, automating operational processes and enhancing user experience.
Odoo Enterprise Edition (EE) was suggested as a solution to BOO's data management problems. The platform helped to centralize data across multiple platforms, simplifying the management of revenue, customer data, and transaction history. POS data was synchronized with Odoo to expedite payments by integrating the POS system. Wallets from Vani were integrated into promotional programs to increase brand value and customer loyalty.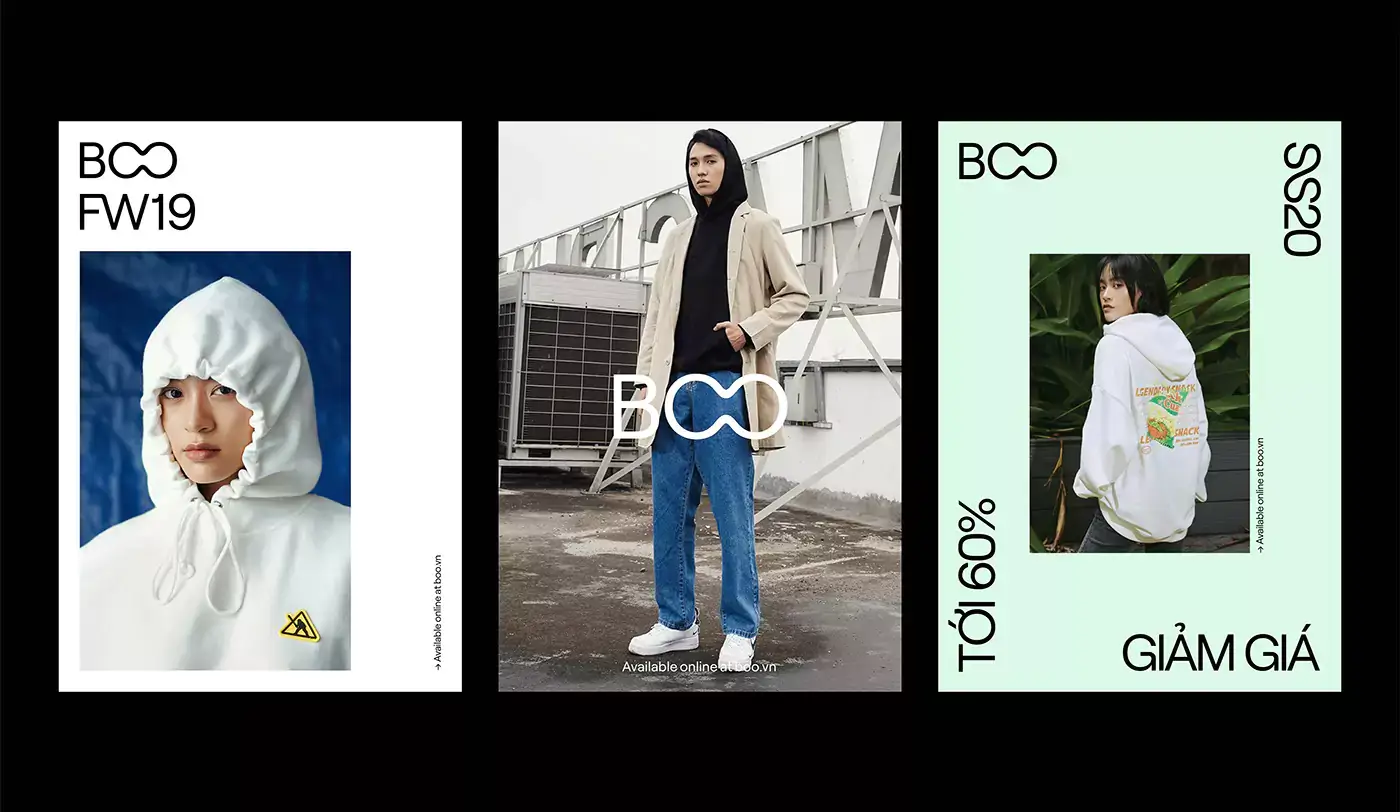 For inventory management, Magenest connected Odoo with the Postgresql data warehouse for real-time inventory and product details management across different warehouses. This enabled the sales team to review inventory reports, analyze, and plan for restocking efficiently, optimizing costs and time in revenue-profit calculations.
Accounting management was integrated with Bravo, an enterprise management solution, in light of the BOO's need to manage all activities and update statistics and general reports. This platform facilitated BOO's management scope's scalability and served as the central data management hub. Odoo supported bidirectional data synchronization, ensuring that data was distributed automatically in real-time and synchronized back to Odoo for centralized management.
Magenest designed a simplified UI/UX for the eCommerce website, optimized for various platforms, including desktops, laptops, and mobile devices running on Android and iOS. This modern design enhanced user experience, improved conversion rates, and sales revenue, and strengthened the brand reputation for BOO and customer loyalty.
The results
Magenest successfully deployed Magento 2 eCommerce website and Odoo EE system for BOO, addressing initial challenges and ensuring smooth operations. The system synchronizes data, saving costs in management and operations. With the aesthetic and user-friendly website interface, BOO has attracted more new customers, increased revenue, and improved customer satisfaction. Magenest's guidance has enabled BOO's team to manage orders, inventory reports, and revenue accurately, enabling successful promotional campaigns and sales growth.
ACFC
Au Chau Fashion and Cosmetic (ACFC), established in 2009, is a distributor of 17 international fashion brands in Vietnam such as Nike, Calvin Klein, Levi's, etc. With 210 stores and a 2,000,000 VIP customer community, ACFC offers a diverse range of products including clothes, shoes, purses, glasses, and stationery gifts. The brand has shaped Vietnamese youth style and captivated consumers.
The challenges
ACFC initially was a traditional business that only focused on promoting the scale of offline stores. They soon realized the importance of eCommerce due to its scale expansion and growth problems. In the meantime, the company faced low brand awareness as well as changing consumer shopping behavior due to COVID-19. This urged the brand to implement a new business model.
To establish a cohousing of current fashion brands, ACFC needed a robust eCommerce system capable of handling an enormous database and expanding easily. After collaborating with Adobe's solution partner Magenest JSC, Magento Commerce was an excellent option due to its ability to refine operational flows and be scalable in the future.
The digital transformation approach
ACFC's eCommerce system was integrated with Magento Commerce for multi-website management, allowing uniform operation of multiple websites and providing overview reports for businesses. The system also integrated with Retail Pro POS to optimize shipping costs by aggregating orders from multiple stores and delivering goods once. The system integrated with partners like VNPOST, J&T, and Nhat Tin Express, enabling delivery staff to pick up orders and proceed with the shipment.
Online payment methods and a Click-and-collect feature were utilized, allowing customers to pay with domestic payment methods or VISA/MasterCard international debit cards. Customers were able to select products and make payments on the website before picking up their orders in stores.
The eCommerce team was able to brand category pages and customize a separate interface with Magento 2 Shop by Brand extension. Magenest developed a mobile app for ACFC to enhance brand awareness, attract new customers, retain loyal ones, and boost revenue. The app featured a user-friendly interface, pop-up product pages, and a one-page design for category pages. This app simplified customer service, and offered special offers, and marketing campaigns, enhancing brand reputation and achieving sustainable revenue growth.
The results
The implementation of a new eCommerce system and mobile app has significantly increased ACFC's revenue. The system automated the online sales process and standardized product catalog data. This digital transformation also assisted ACFC in acquiring new customers, expanding its market presence, and enhancing its brand reputation. This eCommerce system is a long-term step towards bringing international fashion trends closer to Vietnamese consumers.
Factors of a successful digital transformation case
Large customer networks
Having a large and engaged customer network is among the key factors for a successful case study of digital transformation. These networks often serve as the foundation for businesses looking to digitize their operations. Large customer networks provide essential feedback and data for companies to better understand customer behaviors, preferences, and pain points, thus enabling organizations to tailor their digital initiatives to meet customer needs effectively.
Under Armour is a clear example of this case. With a customer-centric strategy, they leverage customer data to introduce a new tool that is a combination of physical and digital products, thus providing their customers with personalized recommendations based on their own training schedules and preferences. A large and engaged customer network not only provides valuable data but also serves as a solid user base to test and implement digital innovations successfully.
Focus on building competitive advantage
Successful digital transformation case studies often hinge on a company's ability to build and sustain a competitive advantage in the digital landscape. This requires identifying unique strengths or differentiators that can be amplified through digital technologies.
For example, companies like Netflix and Tesla established a competitive edge by emphasizing content creation and electric vehicle technology, respectively. Netflix's digital transformation was built around the creation of original content, making it a dominant player in the streaming industry. Tesla, on the other hand, leveraged its technological prowess to become a leader in electric vehicles and autonomous driving. Both companies recognized their core strengths and strategically used digital tools to amplify them. In digital transformation, a clear focus on building and maintaining a competitive advantage is crucial to stand out in a crowded market and drive success.
Technology infrastructure and integration
A robust technology infrastructure and seamless integration of digital tools and platforms are foundational for any successful digital transformation case. Without the right technology backbone, companies may struggle to implement and scale their digital initiatives effectively. This includes adopting modern cloud computing solutions, data management systems, and connectivity frameworks.
Amazon is the leader in implementing this aspect. Amazon Web Services (AWS) provided the infrastructure for Amazon's eCommerce platform, allowing it to handle massive traffic and provide a seamless shopping experience. Another example is Abbott, who leveraged the AWS platform to optimize store data and system infrastructure. This helped Abbott to solve their problems in managing orders, inventory, and customer information, thus, enabling the website to handle large traffic and operate smoothly.
Data-driven decision-making
Data-driven decision-making is a hallmark of successful digital transformation case studies. Companies that collect, analyze, and act on data insights gain a competitive advantage by making informed choices and adapting rapidly to changing market conditions.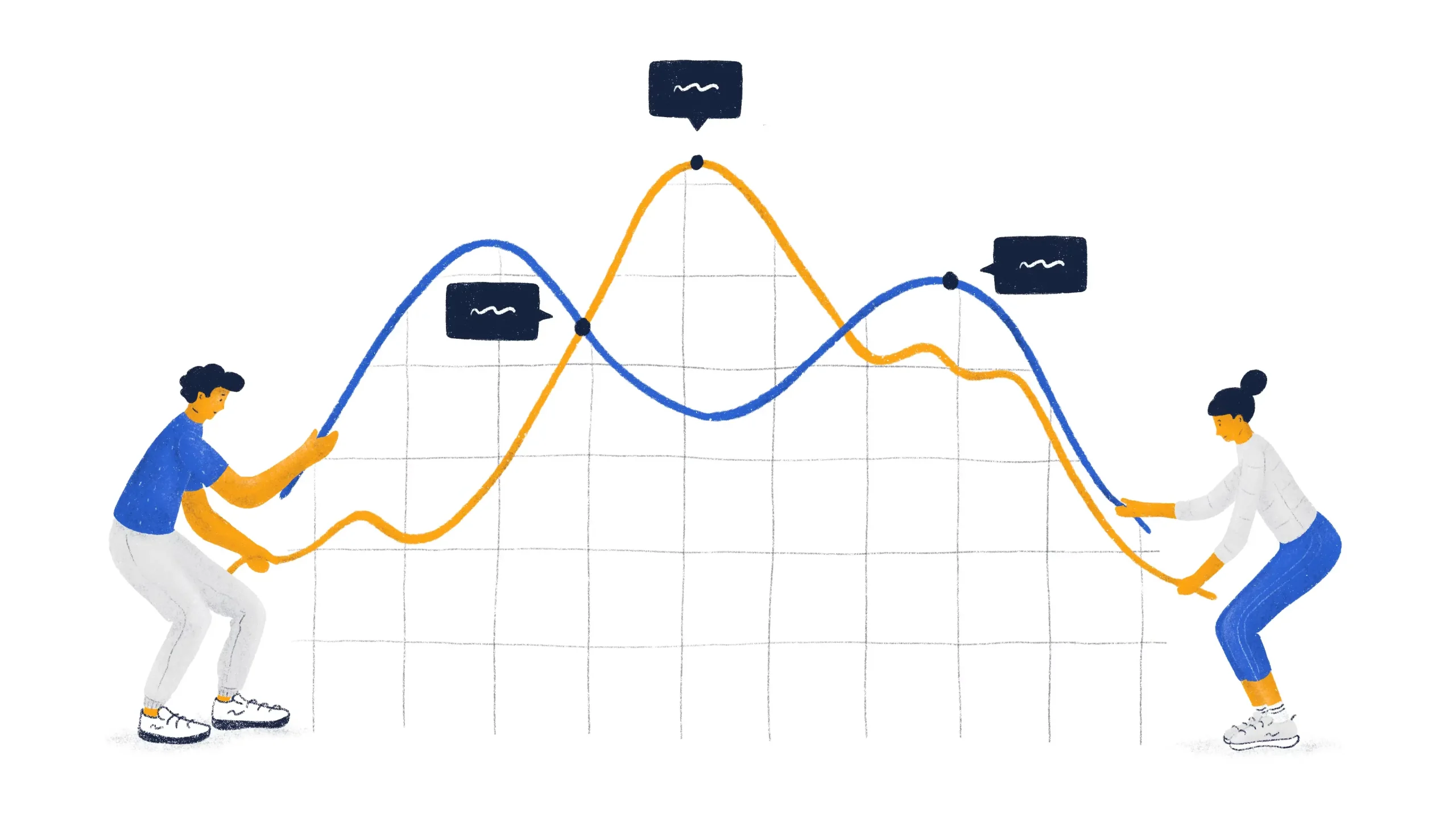 Netflix and Tesla are the most obvious examples of companies adopting data-driven technologies. To provide an exceptional content-driven strategy that could completely dominate the U.S. video streaming market, Netflix utilized data-driven algorithms that enabled personalized customer experiences. Tesla, on the other hand, utilized data collected from their vehicles for problem identification and resolution as well as product development.
In addition, BOO is a brand that utilizes the vast data collected from its numerous offline stores. BOO was able to synchronize its data with its Magento 2 eCommerce website and Odoo EE system, resulting in a more efficient performance.
Continuous innovation and adaptability
Digital transformation is an ongoing process that requires a culture of continuous innovation and adaptability. Successful organizations not only implement digital initiatives but also foster an environment where employees are encouraged to experiment and innovate. In a successful digital transformation case, fostering a culture of innovation and adaptability ensures that the organization remains responsive to evolving technologies and market dynamics, allowing it to sustain success over the long term.
LEGO is a clear example. The company adopted a methodical approach, integrating digital transformation into their culture gradually. They positioned the SAP platform at the core of LEGO's operations, thereby fostering a culture of continuous improvement across all critical business processes. After that, they began to offer digital product enhancements and digital customer engagement. LEGO has successfully implemented digital products, resulting in an increase in revenue.
Lesson learned from successful digital transformation case studies
Establish a clear vision and strategy
One of the key lessons from successful digital transformation case studies is the importance of having a clear and well-defined vision and strategy from the outset. Without a clear direction, companies are likely to face confusion and setbacks as they embark on digital transformation.
A clear vision articulates the end goal of the transformation, such as improving customer experiences or increasing operational efficiency. This vision serves as a compass, guiding decision-making and resource allocation. In essence, a well-defined vision and strategy provide the foundation upon which a successful digital transformation is built, aligning efforts and ensuring a shared understanding of the transformation's objectives.
Create a digital transformation roadmap
Successful digital transformations are typically executed according to a well-planned roadmap. This roadmap outlines the sequence of initiatives, milestones, and timelines needed to achieve the transformation's goals. It helps the organization stay on track and provides a structured approach to change management. A well-structured roadmap comes with clarity and helps simplify the complex digital transformation process, therefore enabling the organization to measure progress and adjust strategies as needed, resulting in a more effective process with a higher probability for success.
Get cross-team involvement
Digital transformation is not the sole responsibility of the IT department; it requires involvement and collaboration across all business functions. Companies that successfully transform their operations recognize the value of cross-functional teams working together.
This lesson can be learned from LEGO, which places digital transformation at the center of its business strategy and involves all departments in the process. This collaboration ensures that the digital initiatives align with the organization's overarching goals and satisfy the diverse needs of its stakeholders. It fosters a comprehensive approach to transformation, encourages innovation, and eliminates silos that can impede progress.
Follow a customer-centric approach
Another lesson that can be learned from these successful digital transformation case studies is that digital transformation efforts should prioritize the customer's needs and experiences. As organizations establish their own digital transformation strategy, customers should be placed at the center of any initiatives.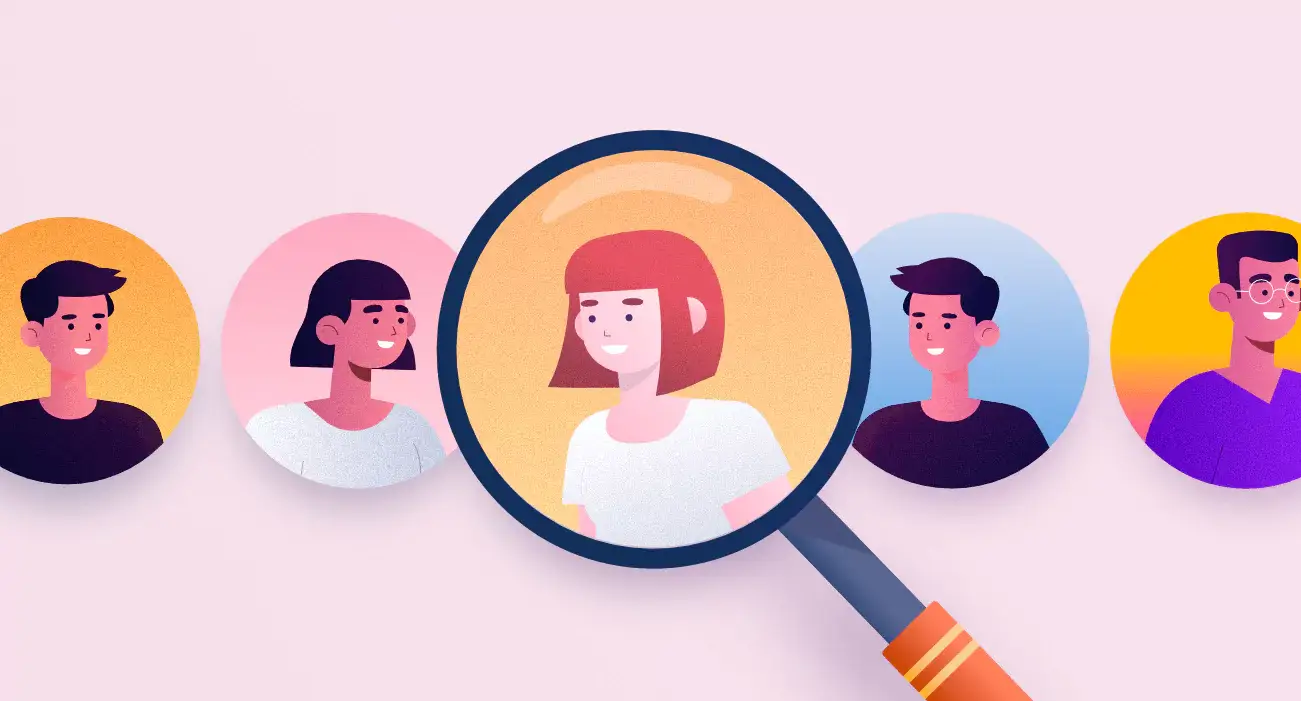 Understanding and meeting customer expectations is one of the most sustainable ways to maintain customer engagement and revenue generation. This leads to higher customer retention and competitive advantage. The success of Netflix is undeniable proof.
Continuous improvement
Digital transformation is not a one-time event; it's an ongoing process. Successful companies embrace a culture of continuous improvement, where they continuously assess their digital initiatives, gather feedback, and iterate of their strategies. This approach allows organizations to stay agile in the face of rapidly evolving technology and changing market dynamics. In this practice, organizations can learn from LEGO, which embraces continuous improvement throughout their digital journey. In essence, organizations that continue to leverage technology for growth and innovation should be prepared to adapt, learn, and evolve.
Final thoughts
The stories of successful digital transformation case studies serve as a compelling testament for businesses navigating the dynamic landscape of the digital age. These case studies vividly illustrate that digital transformation is not merely a catchphrase, but rather a tangible means of propelling organizations to greater heights. As technology continues to evolve, these case studies serve as guiding principles, providing businesses of all sizes with valuable insights and inspiration for their own transformative journeys.
Through this article, we hope to provide you with motivation and lessons that will help you embark on your digital journey with greater confidence. Our support team is available around-the-clock to assist you in writing your own digital transformation success story.