There are a lot of talks these days about SaaS CRM, but what does that actually mean? And more importantly, what are the benefits of using a SaaS CRM? In this blog post, we'll answer all those questions and more. So if you're thinking about making the switch to a SaaS CRM, read on! We'll explain everything you need to know.
What is SaaS CRM?
SaaS CRM (Customer Relationship Management) is a software as a service model that allows businesses to manage their customer data and interactions in one central location. This type of CRM is typically offered by third-party providers on a subscription basis, and it can be accessed by users via the internet.
SaaS CRM systems are typically much more user-friendly and affordable than traditional on-premise CRM solutions, making them a popular choice for small and medium-sized businesses.
SaaS CRMs typically offer a wide range of features, including contact management, lead tracking, sales automation, and marketing automation. Most SaaS CRMs also offer some form of customer support and integration with other business applications.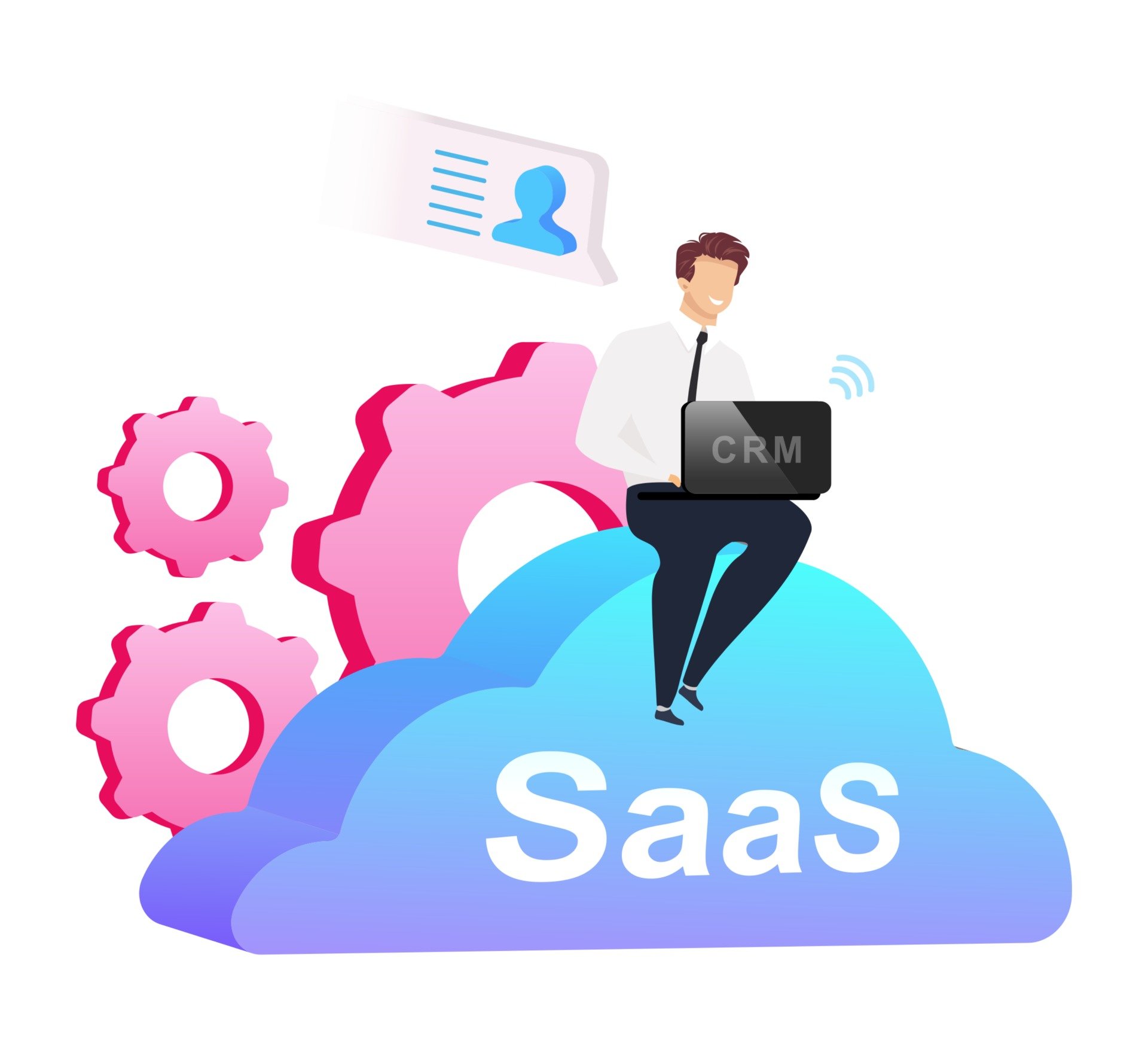 Who needs a SaaS CRM, and When should you start thinking about SaaS CRM?
Regardless of whether you own a major corporation, a small or medium-sized business, or are a sole proprietor, you must increase sales. A SaaS CRM is, therefore, necessary if you want to manage all of your contacts (leads, prospects, and customers), create sales pipelines, track leads, streamline processes, keep your team on the same page, receive real-time updates on your deals, and develop relationships with both potential and existing customers.
Give these questions some thought. You probably need a SaaS CRM if you find yourself answering yes to the majority of them.
Can I buy your product offline as well as online?
Your sales cycle: Is it longer than a week?
Has your company had ten or more customers?
Do you have more than 30 leads in your sales pipeline?
Do you have separate teams for marketing and sales?
Does your product come with a subscription option?
Do you need customer support for your product?
Can I get customer success and/or support from you?
What are the benefits of SaaS CRM?
Because they are afraid to invest money in something that might or might not generate the desired results, many companies and decision-makers hesitate to acquire a robust CRM system. Sales development representatives sometimes believe that CRM will make them have to do more administrative work. However, the ideal CRM offers a number of feature-rich powerhouses to increase productivity and simplify procedures.
Centralize your sales
You can handle all aspects of sales with an all-in-one SaaS CRM solution. The contact management feature of a SaaS CRM is what makes it so excellent. You can use it to access your client's entire profile in one location. With it, you'll be able to keep track of your interactions with leads, their progress, and their present position in the sales cycle.
You'll also be able to see where your leads are coming from. With the help of this current knowledge, you can effectively personalize your communications, take action, and keep your team members informed.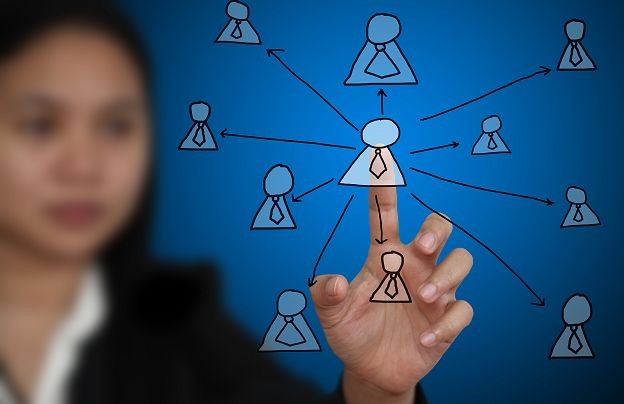 Build stronger client relationships
A client is more than just a potential source of revenue for a company. If you treat them well, they will constantly return to you. As a result, your primary priority should always be to improve communication and foster deeper relationships with your clients. The people who support you the most are, after all, your most devoted clients.
SaaS CRM can assist in making sure you always follow up on your commitments, keep your word, and do so in a way that fosters trust. You can be there for your prospect when they need you, whether it's through an email or a phone call. You can quickly follow up with the best solution for your lead, thanks to the features provided by the action-focused SaaS CRM.
Improve customer retention
The sale doesn't end when the contract is signed. After all, getting a new customer costs five times as much as keeping an existing one. It is advised that you should maintain a relationship with your current clients who have expressed an interest in your goods or services for this reason.
With a SaaS CRM, you can concentrate on pleasing the customer even after you've entered into a contract with them, which makes cross-selling and upselling chances simpler to convert. 47% of CRM users, according to a recent Capterra study, have noticed an improvement in client retention.
Identify gaps in your sales process
It's crucial for sales managers and decision-makers to monitor the development and workflow of their teams. Sales pipelines, customizable reporting, and performance analysis all aid in determining your strengths and weaknesses.
You can utilize a CRM that offers you tools to assist you in measuring the gaps in your sales funnels, conversions, and overall activity instead of poring over truckloads of data that might not make sense.
Align your sales and marketing teams
Not simply the sales team needs a SaaS CRM! It is the ideal platform for coordinating marketing efforts with sales objectives. Businesses with consistent communication between the sales and marketing departments typically have greater ROIs, 36% more customers, and 38% more sales win.
To help you make better marketing decisions, a CRM gives you access to your customer's data, including anything from their basic contact information to vital information about their interests, profession, and industry.
Increase productivity
A SaaS CRM can reduce a great deal of labor-intensive manual tasks, enhancing workflow management and productivity. No more manually entering data and performing administrative activities like filling out forms, pasting emails, or creating reports from scratch. The entire sales team has quick access to crucial papers, data, email templates, and reports thanks to a CRM. This enables sales representatives to act swiftly and concentrate on selling.
Simplify your work with app integrations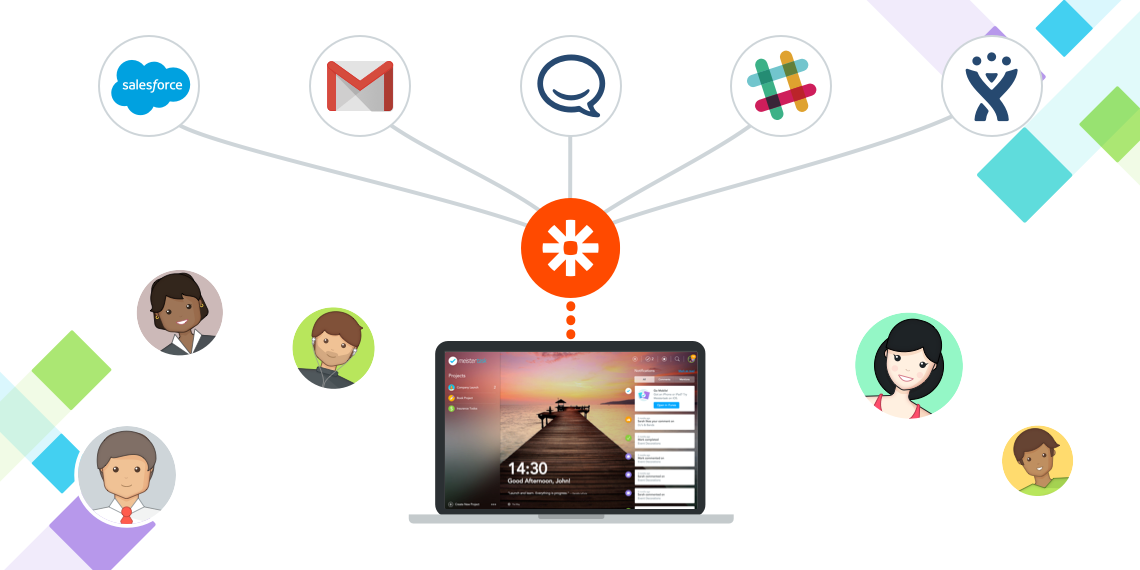 You don't have to go between your email and calendar, Skype and the invoicing platform, or forms and the help desk when you use a SaaS CRM. In other words, a CRM gives you access to all of your apps in one location. Numerous potent app integrations for email marketing, lead creation, customer service, accounting, and other uses will be available through the appropriate CRM.
Integrating with other systems improves your current sales process by:
Simple email and invoice automation
Having a complete customer purchase database in your CRM
Gaining access to all new communications
Increasing your understanding of your customers' data
Giving more knowledgeable customer service, and more
How to acquire and retain customers with SaaS CRM?
Modern CRM features are made to address a wide range of company issues and promote corporate expansion. Here are five ways that a SaaS CRM can help you attract more customers and keep them around.
SaaS CRM aids in the organization of client data
One of the primary benefits of SaaS CRM software is the ability to collect enormous amounts of data in one location. This provides a chance for improved data structure and organization.
SaaS CRM software helps you to organize customer data by creating detailed records for each customer. These records can include contact information, deal history, and preferences. By keeping all of this information in one place, you can easily cross-reference deals, companies, and contacts.
This makes it easy to keep your customer database clean and free of duplicates. In addition, SaaS CRM software can help you to track customer interactions and follow up with customers in a timely manner. As a result, SaaS CRM can help you to build strong relationships with your customers and grow your business.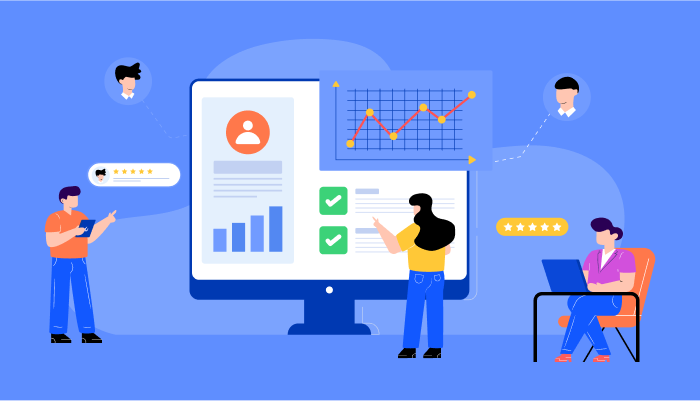 SaaS CRM enhances lead management
SaaS CRM systems improve lead management by providing an easy way to visualize your sales pipeline, move leads through the pipeline faster, and build relationships. CRM software enables you to see your entire sales pipeline in one place, so you can quickly identify where each lead is in the process.
Additionally, CRM software makes it easy to move leads from one stage to the next, so you can keep your pipeline moving smoothly. Finally, CRM software provides tools for building relationships, such as contact management and email integration. With SaaS CRM, you can easily manage your leads and keep your sales pipeline on track.
SaaS CRM facilitates process standardization and automation
SaaS CRM can help standardize and automate business processes in a number of ways. By automating manual tasks, businesses can improve efficiency and accuracy while reducing the potential for human error. Automated lead nurturing can also help businesses improve their sales conversion rates by ensuring that leads are consistently followed up in a timely manner.
Furthermore, SaaS CRM can help businesses decrease their response time by automating key tasks such as generating quotes and sending out invoices. By taking advantage of these capabilities, businesses can improve their overall performance and competitiveness.
SaaS CRM aids with departmental coordination
Traditionally, different departments within a company (such as sales, marketing, and customer service) have operated relatively independently, with little coordination or communication. This can lead to inefficiencies and a lack of alignment between departments, which can ultimately hurt the bottom line.
A SaaS CRM system can help to address these issues by providing a central platform for all departments to use. This gives everyone a clear view of the company's goals and objectives and ensures that everyone is working towards the same goal.
In addition, a SaaS CRM system can automate many tasks and processes, making it easier for employees to stay on track. As a result, a SaaS CRM system can help to improve communication and coordination between different departments, leading to a more efficient and profitable business.
What is the difference between in-house CRM and SaaS CRM?
You can have more control over customization in terms of design, development, features, and specific customer needs with an in-house CRM. However, it is not a feasible choice for many organizations, particularly small and medium-sized ones, due to greater expenses and limited accessibility across different devices, among other factors.
It can be wise to choose an in-house CRM if your company is huge with sales teams dispersed across several cities or nations, you require greater industry-specific customization and total control over your data, and you have a sizable budget to support IT, training, and risk management.
However, a cloud CRM is your best option if you're a quick-moving SMB seeking low-maintenance, affordable, and seamless CRM software that gets the job done! You can manage all of your prospects, sales pipelines, and more with a cloud CRM for a minimal cost and with no trouble.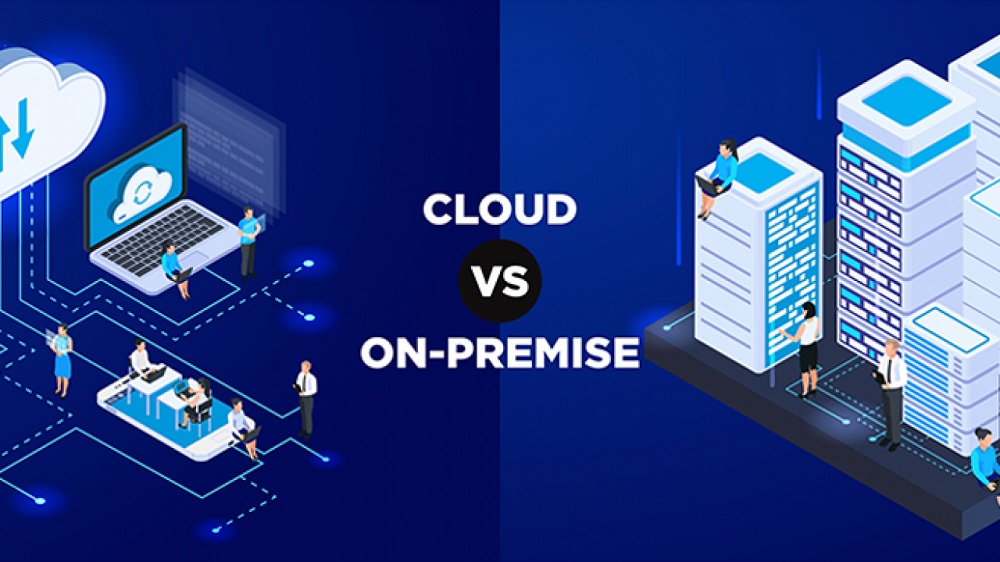 Benefits of SaaS CRM over in-house CRM?
You now have it – the most evident distinctions between a cloud-based CRM and an in-house CRM. Essentially, it is a popular solution for many businesses due to its simplicity of use, affordability, hassle-free installation, and simple integration.
Low expenses for installation or upkeep
The biggest advantage of SaaS CRM software is that you can access it directly from the web without having to deal with expensive hardware installations or software updates. Your SaaS CRM supplier takes care of everything, including upgrades and data security.
24/7 Access
When you use a cloud CRM, you may access your data from any location as long as you have an internet connection. Your data is available from desktop to mobile, allowing you to always see the most up-to-date lead information and take action on the go.
Connect all of your enterprise systems
The flexibility to integrate your business systems on the cloud is the main benefit of using a cloud app over an onsite/in-house option. Make sure all of your apps can communicate with one another and work together on a single platform. You can effortlessly link all of your favorite apps with a SaaS CRM, including email, calendar, workflow, invoicing, forms, and email marketing.
Enhanced cooperation between sales teams
It is simpler for everyone in the team to communicate and be on the same page when everyone has constant access to your data in the cloud. The client receives updates on the project even if one of the team members is on vacation. A SaaS CRM makes sure that your team gets immediate updates on your lead so you can act quickly.
Regular backups
Cloud CRMs guarantee that your client data is current and secure, thanks to sophisticated automated backup features.
In conclusion
CRM is a powerful tool for sales and customer management, but it's important to choose the right system for your business. SaaS CRMs are becoming more popular because they can be accessed from anywhere with an internet connection, but there are still some things to consider before making a purchase. Our team of experts can help you decide if a SaaS CRM is the best option for your business and guide you through the process of choosing and implementing the software. Don't hesitate to contact us today to learn more about how a SaaS CRM could benefit your company.