ABOUT KTM Bike Industries
KTM Bike Industries has been the independent voice of online motorcycle journalism since 1964. Founder Hans Trunkenpolz built a website with a simple vision of sharing his passion for motorcycles and motorcycle racing. Within a few years, KTM Bike Industries expanded to selling motorcycle gears and accessories to supplement advertising.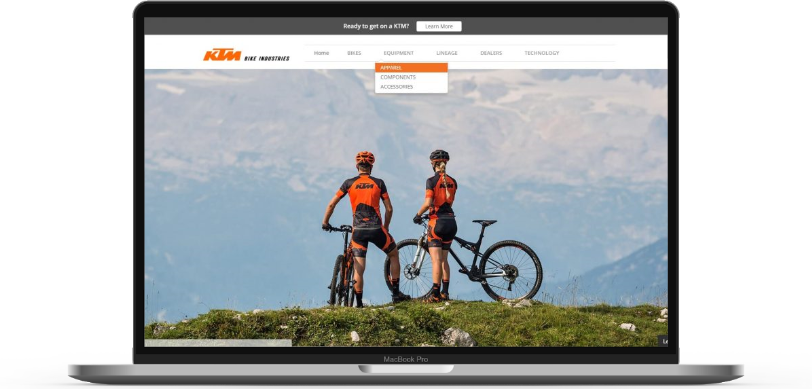 SALESFORCE CRM INTEGRATION
We took on KTM's Magento support and on-going development and built a unique solution to connect their Magento website with the Salesforce CRM system. Thanks to the new automation workflow, KTM can keep track of their customer and product data more efficiently and accurately.