As a business owner, you know that you need to find a CRM system that will help your company grow. But with so many options on the market, it can be difficult to decide which system is right for you. This guide will clarify how to choose a CRM system and help you make the best decision for your business.
Understanding CRM systems
CRM is more than simply a piece of software or a series of procedures; it's a way of doing business that is firmly centered on acquiring and retaining the appropriate clients. By opening up important communication channels and establishing a shared client-focused knowledge base to better serve your clients, a successful CRM system adds value to your company.
Understanding your customers' and prospects' purchasing preferences and behaviors is a key component of how to choose a CRM system successfully. A solid CRM system makes it simpler for everyone inside your company to work together. And they can share vital info by fully implementing your marketing, sales, and customer support departments.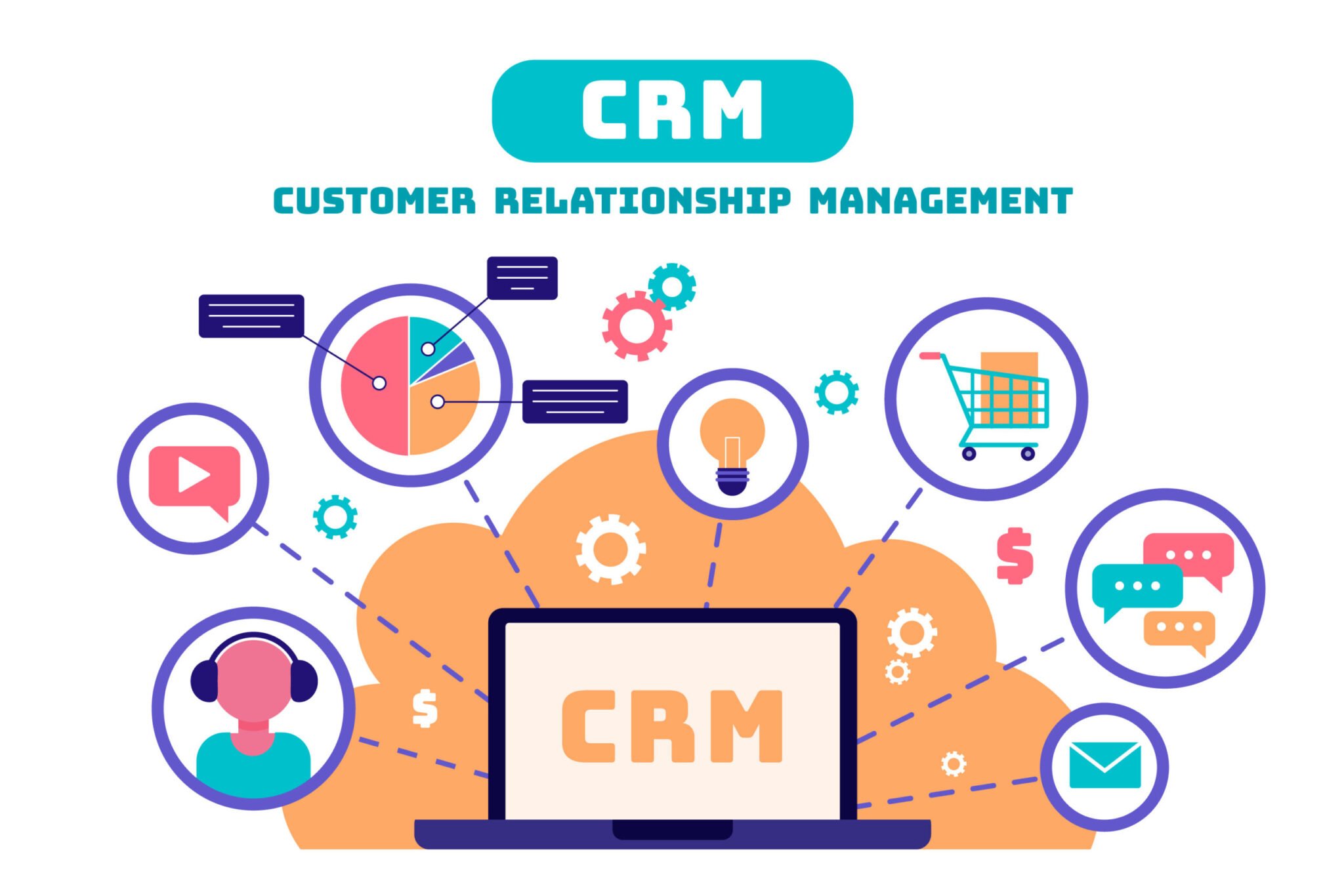 The following are just a few advantages that your company may experience from a properly setup and used CRM system:
New sales opportunities
When a customer is ready to buy, it will be more advantageous if you know more about them and their purchasing preferences. A solid CRM system will categorize your prospects and assist in determining who your best clients are. You can predict and respond to your client's requirements for purchases throughout the sales cycle if you have thorough knowledge about them. You may automate sales tasks with the aid of a competent system, freeing up your time to concentrate on critical sales challenges.
Improved customer service
All businesses depend on customer satisfaction to succeed. The proper system enables your team to approach customer support proactively. When your staff has the most recent customer information at their disposal, they can handle client issues more successfully and swiftly. Improved customer service also creates opportunities for long-lasting client relationships and revenue-generating loyalty programs.
Better decision-making
CRM systems produce thorough reports of customer habits, the outcomes of marketing campaigns, and sales activity. In other words, it offers a single picture of the customer across all touchpoints and channels. These components are all essential for making wise decisions and long-term strategic planning.
Greater efficiency
You can easily access vital customer data for your company with an integrated CRM system. An effective CRM system also improves internal efficiency by automating workflow procedures, minimizing human error, speeding up procedures, and ensuring compliance across the board.
A foundation for growth
You can manage the expansion of your company with the aid of the proper CRM system. Effective CRM systems offer the option to link with other essential business systems and support additional users and modules.
Key features to look for in CRM software
Find out more about the features that CRM software may provide for small businesses below.
Lead management and sales
By automatically producing leads from a variety of sources, including social media, website visitors, phone calls, newsletter sign-ups, and more, you might find new consumers. You can either get in touch with leads personally or automatically follow up with them using pre-set emails and assignments.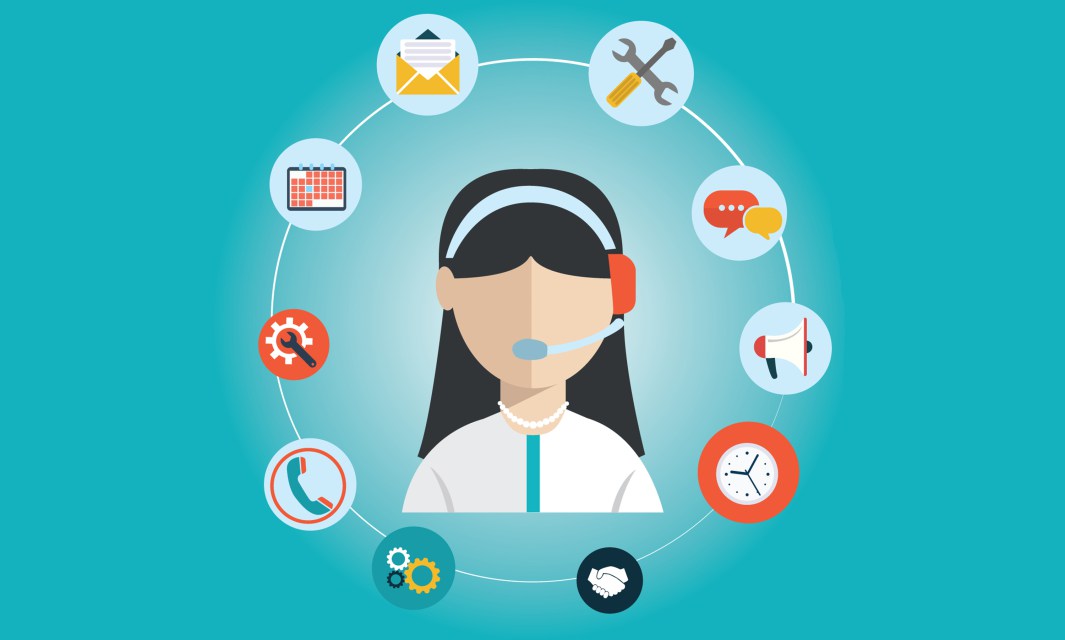 From lead generation to sealing the sale, CRM can guide prospects every step of the way through the sales pipeline. Many CRM systems also enable users to generate, save, and track invoices.
Marketing
Email templates, email marketing pipelines, SMS messaging, and simple project management tools are just a few of the marketing features that are already included in many CRM platforms. Some even provide tools for sales forecasting and tracking competitors.
eCommerce functionality
Some advanced CRM software includes built-in e-commerce capability, while other systems make it simple to integrate eCommerce, either by using an external service or by using the API.
Reports/dashboards
Most CRM programs have some reporting features, and many of the more expensive ones have real-time, dynamic dashboards. Make sure the system you chose is compatible with any exporting or importing requirements you may have (for example, transferring data to and from Excel or QuickBooks).
Call center
The majority of cheap CRM packages lack call center features, but there are third-party interfaces that can connect call center and CRM products. It might be useful to adopt a CRM with complete call center functionality if a call center is essential to your company's operations.
Workflows/approvals
An essential part of any CRM is project management. The majority of high-quality CRMs come with built-in workflows and approvals that look like checkmarks, which facilitate job management and organization.
However, the degree of customization offered by these project management tools differs from product to product, so if you need a particular workflow step or approval process, make sure it can be accommodated by the program you select.
How to choose a CRM system
Keep your CRM selection process structured by following these six crucial steps.
Understand the needs and goals of your business
Setting goals and considering the problems you want your new CRM to solve will help you choose the optimal CRM for your company.
Examine your annual business performance reports and the objectives you've established for your company's future before you start the selection process. You should ideally decide what your objectives are for the next one to two years. These can include increasing sales or diversifying your product offering.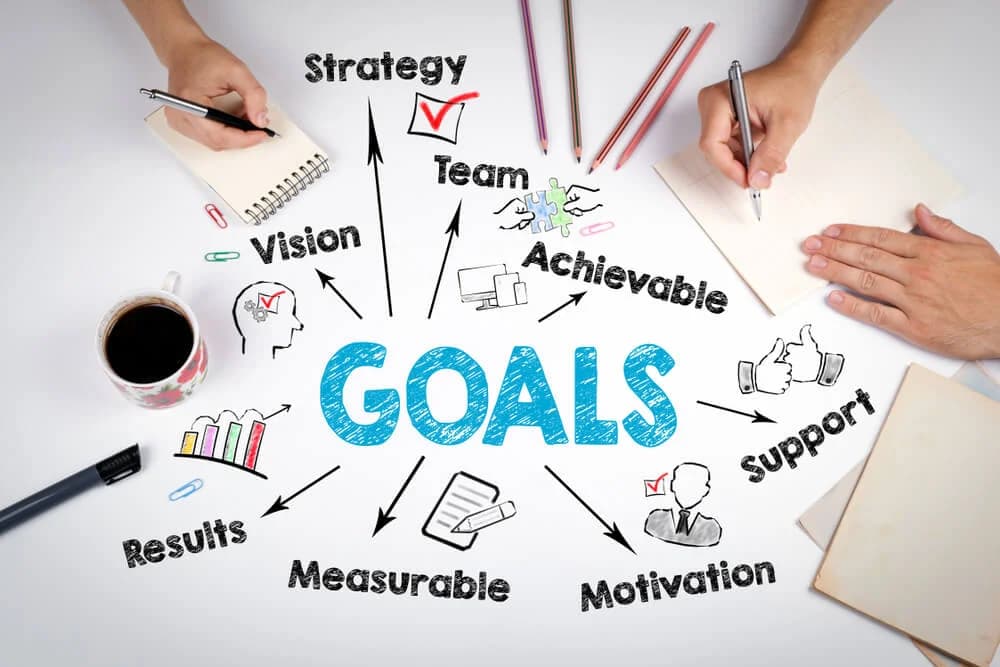 Consider the resources your team will require to achieve your goals after you've established them. For instance, a CRM platform with workflow automation features may be required if one of your company's objectives is to increase the effectiveness of your sales team.
Collect ideas and feedback from all teams and departments
For a CRM ecosystem to function well, various departments that will use it, such as sales, marketing, and service, should be involved in the decision-making process. While the sales team typically drives the use of the CRM, it is critical to gather input from all participants involved in order to make a decision that benefits the entire organization.
For example, if your marketing, customer support, and accounting departments will be using the new CRM, their requirements and feature requests will most likely differ from those of your salespeople. Obtaining feedback from all relevant teams before selecting a CRM system helps ensure that multiple teams will collaborate in a centralized system.
List the essential features
After you've examined your company's goals and needs and obtained feedback from teams, it's time to create a CRM checklist of characteristics you require in a provider. You can even make two lists: a must-have and a nice-to-have feature list. To construct these lists automatically, use the sorting and filtering tools on page two of our handbook.
When it comes to how to choose CRM systems, data security and customer support are two features you shouldn't skimp on when making your feature lists. Make sure the CRM service you choose has security features like two-factor authentication and advanced user permissions. It must also be supported by dependable customer service that is simple to obtain via a variety of channels. Even better, it should provide phone, email, and live chat support so that you can get technical support whenever you need it.
Determine the type of CRM appropriate for your business
Getting feedback from various teams on the tools and capabilities they require might help you decide on the best CRM for your company's needs. There are three types of CRM solutions: collaborative, analytical, and operational.
The next step after choosing and purchasing the CRM is installation. Despite being the last step in the process, it is just as fundamental as the earlier steps. It is so important to the overall success of the CRM experience that we have put together a tutorial on how to implement CRM in just eight simple steps.
The stages are explained in detail to assist you to get your CRM up and running, from assembling your CRM team to defining your CRM's settings and integrating it with other business apps.
Mistakes to Avoid When Choosing a CRM
When it comes to how to choose a CRM system correctly, you should avoid making the following mistakes:
Not involving CRM users
Some businesses solely ask executives for advice when selecting a CRM. However, you must include the CRM's actual users. Your sales crew and anyone else who works with customer data may be part of this group. To improve the effectiveness of sales operations and related duties, learn about their demands and the characteristics they require.
Ignoring business needs
Purchasing a CRM without first considering their needs and goals for using one is another typical error made by companies. In order to compare CRM software, you must first decide what your expectations are.
For many businesses, for instance, the majority of sales operations and consumer contacts take place online. Customers want social media interactions with brands. Choosing a CRM that restricts social media integrations may result in fewer customer interactions. You need a CRM that gathers information from social platforms and makes use of AI to better identify leads.
Implementing a CRM without a sales strategy
Some CRM providers say that they can immediately boost revenue and customer retention. However, a CRM may only work if you already have a plan in place for acquiring and keeping customers.
You need to have a sales strategy in place and a list of potential customers before investing in a CRM. Then the CRM system you've chosen has the resources you'll need to put your plan into action and establish contact with these potential customers.
Believing a high price equals a better fit
Some people think that promoting business success necessitates the adoption of an expensive CRM. Instead, think about how effectively the features of a CRM program will meet your unique demands. And be aware of paying for capabilities that you don't yet require. Remember that a CRM is only useful if a firm uses it to achieve its objectives and trains its employees.
Top-rated CRMs to consider at the moment
HubSpot CRM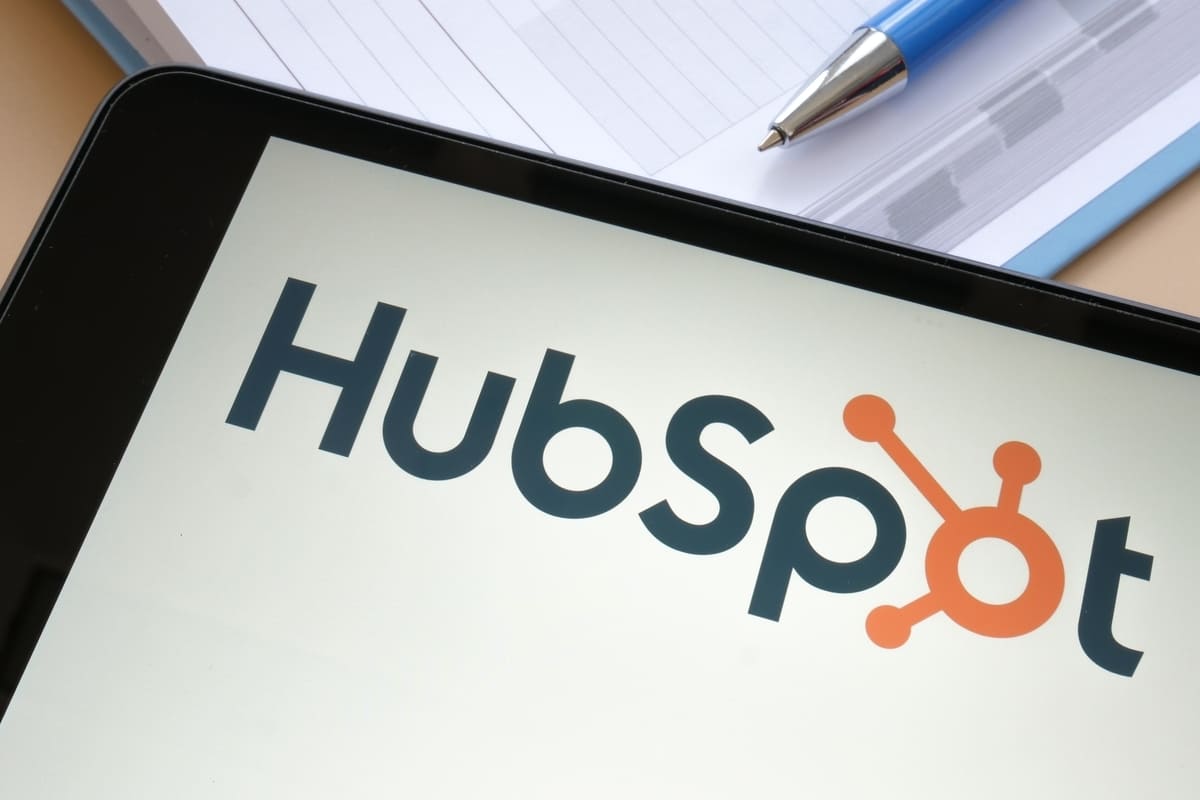 Full-featured CRM HubSpot provides necessary features including email marketing, deal and pipeline management, and sales reporting. While its Starter Sales plan begins at $45 per month for two users and is permanently free, its CRM has an unlimited number of user allocations.
Zoho CRM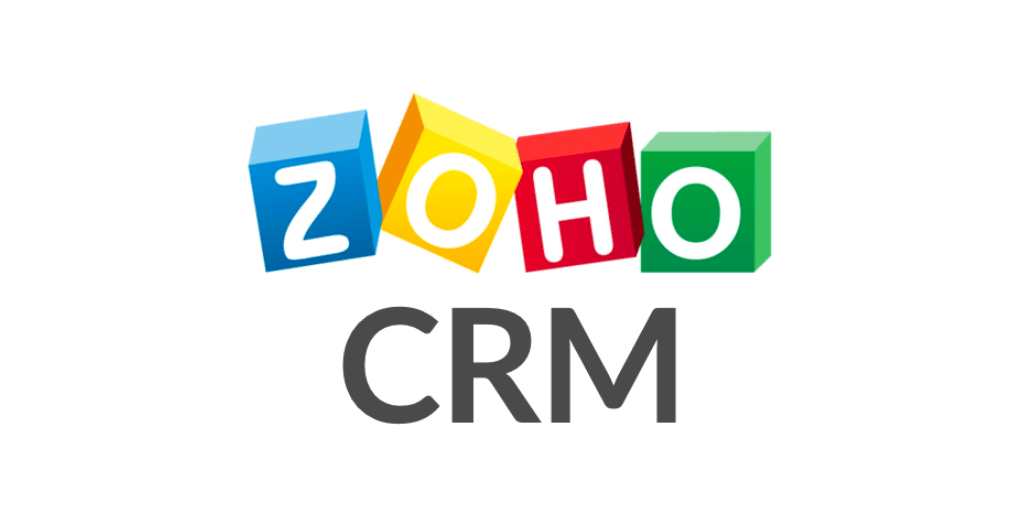 A straightforward and user-friendly all-in-one CRM solution, Zoho CRM provides lead and opportunity management, Kanban-style pipelines, and superior analytics features. It provides extensive social media functions, including social analytics, content pipeline visualization, and content scheduling. It has a free plan with three users included, and its subscription plans start at $14 per user, per month.
Copper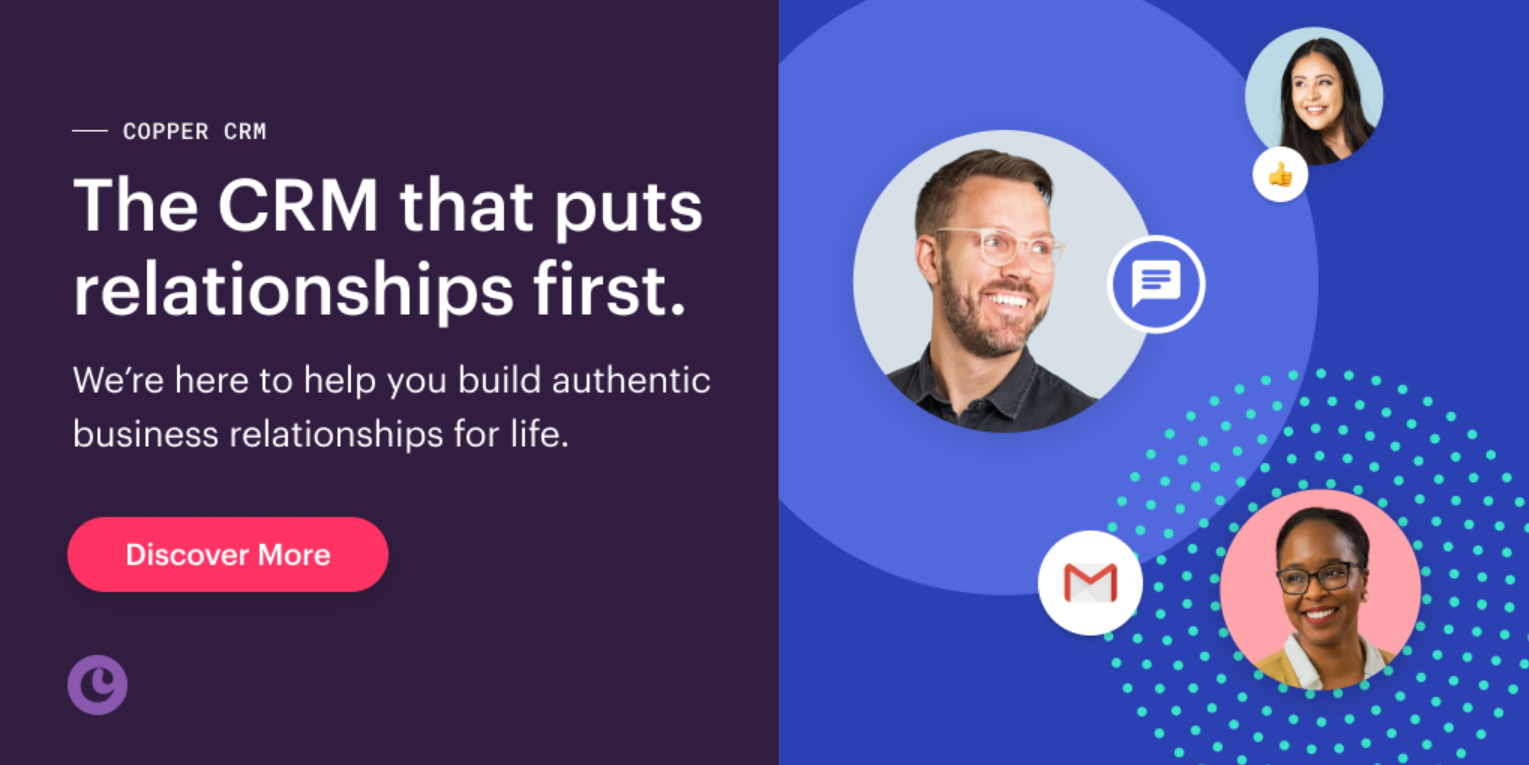 Not only is it rated as one of the top CRM systems on the market, but it offers unique benefits such as seamless integration with popular communication tools like Google Suite and Slack. Plus, its user-friendly interface makes it easy for team members to quickly track customer interactions and share important information. With Copper, your company can streamline processes and provide a better overall experience for your clients.
Salesforce
Named the leader in cloud CRM for nine consecutive years by Gartner, this system has helped businesses across industries improve their customer experience and drive sales. But Salesforce isn't just a top-of-the-line CRM – it also offers a variety of integrated solutions including marketing automation, analytics, commerce, and AI-powered insights. And with its customizable platform and app marketplace, Salesforce can be tailored to fit the unique needs of any organization.
To conclude,
It can be tough to decide which CRM is best for your business. That's why we're here to help. Contact us today and let us know more about what you're looking for in a CRM system. We can work with you on how to choose a CRM system and find the perfect solution for your needs and make sure that you get the most out of your investment.