If you are running an online store, it is important to have the right eCommerce software in place. Headless eCommerce software is becoming increasingly popular due to its many advantages. In this blog post, we will look at key features of headless eCommerce software and the best software options available. Stay tuned!
Definition of Headless Commerce and its Use Cases
The term "headless commerce architecture" refers to the separation of an online store's front-end presentation layer, which includes elements like text colors and styles, images, graphs and tables, buttons, etc., from its back-end eCommerce functionality, such as its pricing, infrastructure, security, and checkout processes.
Developers can integrate an eCommerce system on the backend to handle all commerce functionality while still delivering high-quality content experiences using their preferred frontend framework.
Headless commerce works in about any use case, and here are the most typical ones right now: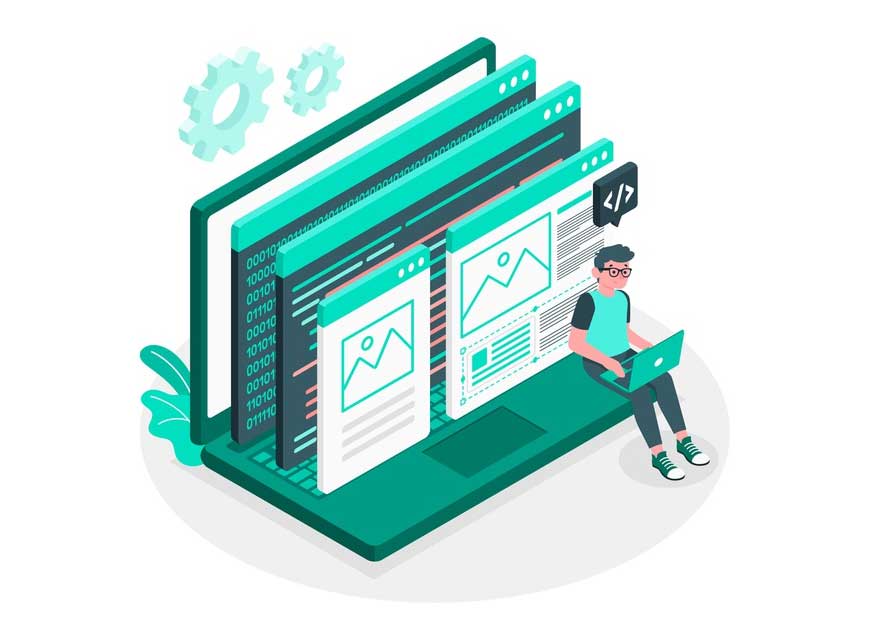 Custom solutions
Working with open-source platforms may have provided you with the customization you required in the past. But you were unable to handle the extensive maintenance and development cycles.
You may maintain customization while cutting costs and maintenance by going headless. Or perhaps you worked on SaaS but discovered it was preventing you from being innovative.
You can get the greatest open SaaS experience possible with headless. APIs give you the freedom to link systems more easily and modularly than with just one platform or technology.
Content Management System (CMS)
The headless method and a CMS work well together as a potent combination. When this occurs, the eCommerce platform is separated from the presentation layer, allowing a brand to use well-liked CMS programs like Drupal, DXPs like WordPress, or unique frontend programs to provide exceptional customer experiences that boost conversion.
Combining headless commerce with a headless content management system is the way to go, especially if you're using an omnichannel strategy. With APIs, you can build channel-specific content and a range of user experiences using a single CMS.
Digital Experience Platform (DXP)
Software known as a DXP enables businesses to swiftly digitize and offer a better customer experience. A DXP and a headless CMS solution combined can produce a solid base.
The partnership's value is derived from the content's adaptability, API-driven nature, and potential to interface with other services. This arrangement enables developers and marketers to collaborate independently and provides space for additions and modifications without impairing project flow.
Progressive Web Apps (PWA)
PWAs are progressive web applications with the most recent web technologies to give consumers a native app-like experience. Although they are just standard web pages or webpages, they may look to the user like native mobile apps or older-style desktop software. They integrate the functionality of websites and mobile apps to produce an immersive user experience. This can increase conversion rates and improve time spent on the website.
Headless eCommerce Software: Key Features
Here are the main advantages of headless eCommerce software:
API First Approach
An API-first strategy prioritizes the creation of the Application Programming Interface (API) over implementation. This differs from the conventional strategy that is focused on code. With the code-first technique, every change necessitates a significant amount of rewriting, and considerable delays, thus skyrocketing the labor amount for your development team considerably. The expenses will quickly mount up at a much faster pace than your anticipation.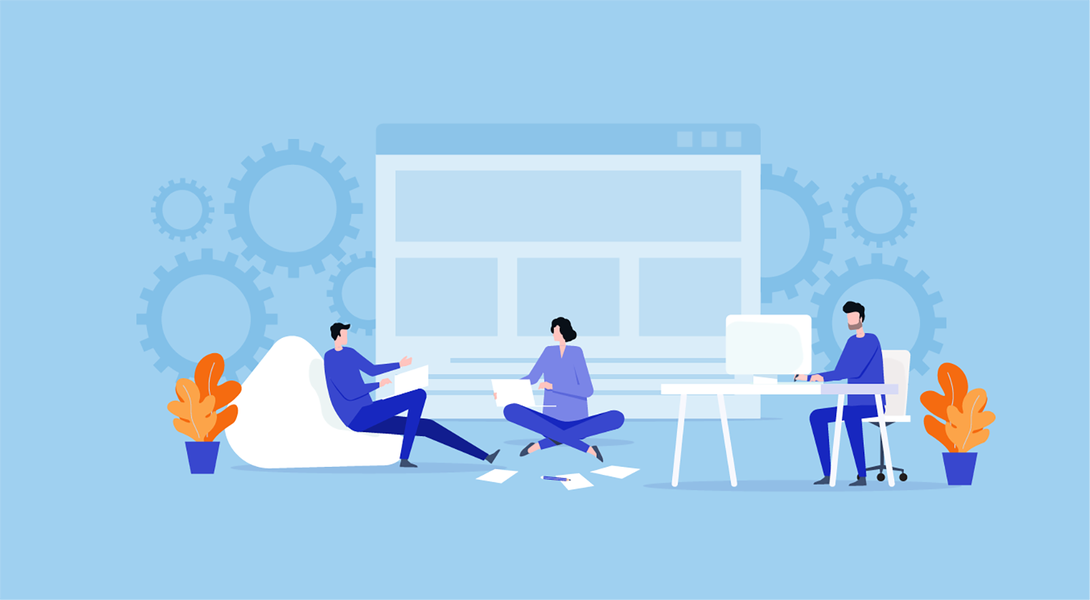 Meanwhile, the team that uses an API-first technique first builds the application interface and then uses it to build the remainder of the program. The remainder of the application can be put together along with any future apps by adding new features as an independent service accessed through API. With this new structure, any changes can be done so fast that there is little to no delay time.
Omnichannel Experience
Shoppers today are used to a seamless, omnichannel experience. They expect to be able to move seamlessly between channels without losing their place or having to start over. This is where headless eCommerce software comes in.
Headless eCommerce software is designed to provide a unified, omnichannel experience for shoppers. It does this by decoupling the frontend from the backend, allowing you to create a custom shopping experience that meets the needs of your customers.
Customization
One of the key benefits of headless eCommerce software is that it allows nearly unlimited customization capabilities. Because the frontend and backend are decoupled, developers have complete freedom to build any kind of user experience they can imagine. This gives businesses a great deal of flexibility when it comes to designing their online stores.
For example, they can easily create unique experiences for different customer segments or experiment with new designs without affecting the stability of the underlying platform.
Top 9 Best Headless eCommerce Software
ERP Gold
Managers can design, execute, and set up corrective actions for related issues for projects using the project management feature of ERP Gold. The system enables accountants to manage journal entries, create balance sheets, and keep track of expenditures. Additionally, the technology aids in email campaign management and progress report creation.
In order to help teams synchronize sales data, track bids, and optimize inventory levels with each transaction, ERP Gold enables connection with a variety of third-party platforms, including Amazon, eBay, Walmart, Magento, WooCommerce, and Shopify. In order to optimize billing cycles and improve cash flows, wholesale organizations can also utilize the technology to monitor stock movements.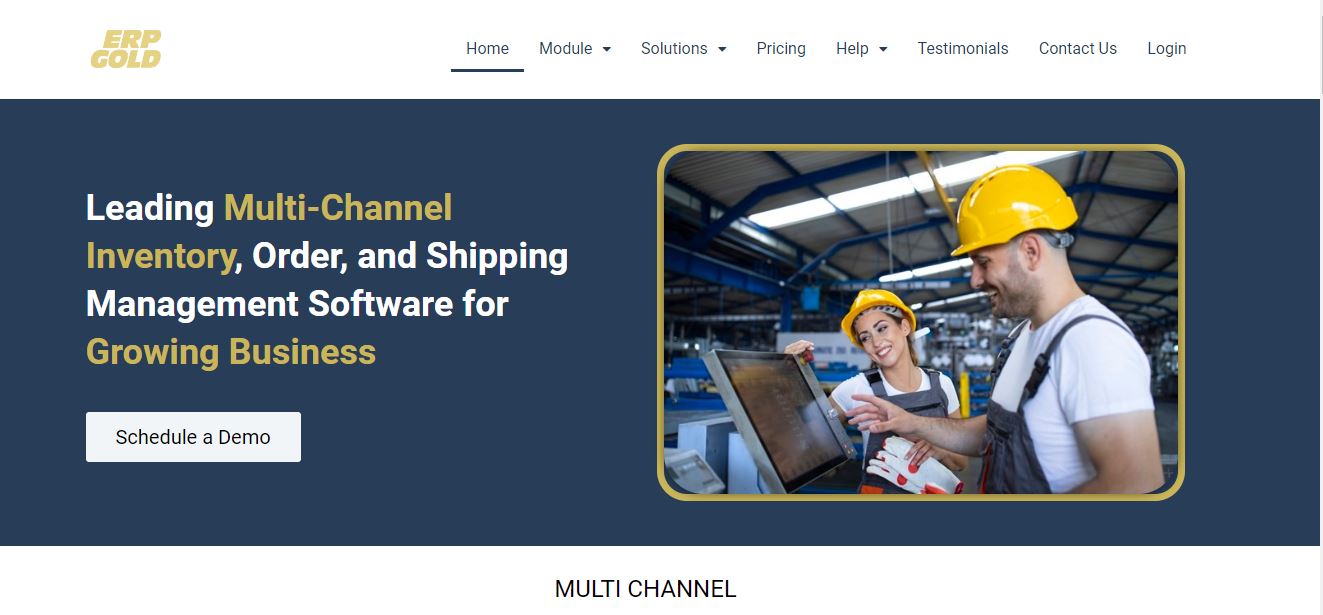 Software strengths:
Cost-effective
Time-saving
Lesser prone to errors than manual bookkeeping
Easy customization for your business needs
Kibo eCommerce
A cloud-based application called Kibo eCommerce was created to assist companies in managing various sales channels, online orders, and marketing activities on a single platform. Organizations may manage front- and back-end tasks, social media pages, text messaging, marketplaces, and more with the integrated headless commerce module.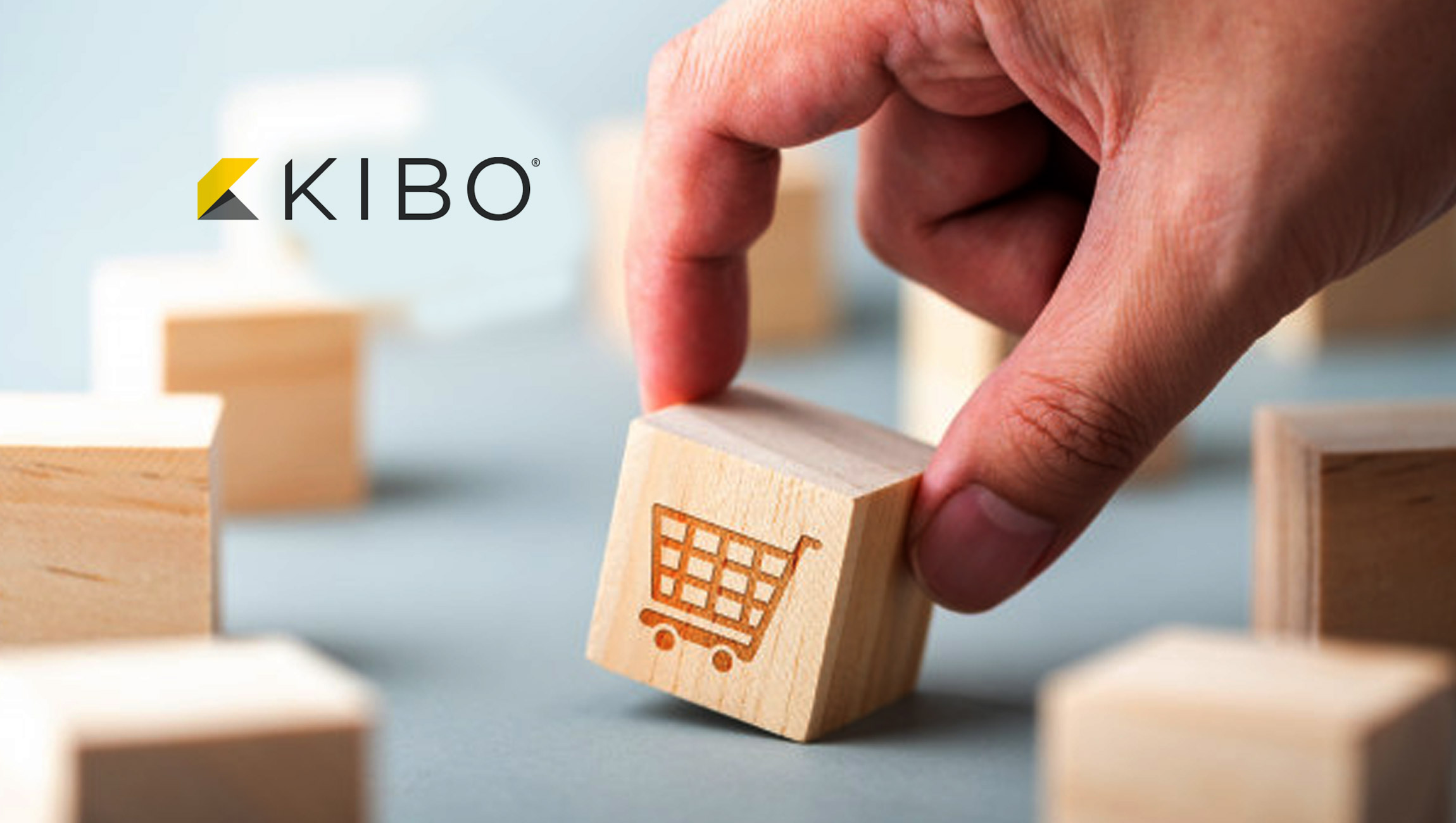 Software strengths:
Using shared services from all of the unified platform solution areas, users of the single-admin, multi-site Kibo eCommerce platform may manage B2B and B2C operations from a single console.
Build, configure, and merchandise products across all websites and commerce channels by utilizing Master and Child catalogs.
Persistent cart, unified cart, guest checkout, wish lists, and many other features are offered by Unified Cart & Checkout.
Along with robust search merchandising features, Kibo's Search & Searchandising technology granularly configures search relevancy optimized for your business and library.
RETISIO
Retisio is a headless, intelligent eCommerce platform that helps you offer engaging customer experiences, enhance conversion rates, raise average order values, and lower the total cost of ownership. It also accelerates go-to-market and promotes innovation.
By decoupling the front-end from the back-end, Retisio gives businesses the agility they need to quickly innovate and launch new customer experiences without having to rely on IT. With Retisio, businesses can easily connect to any back-end system, including legacy systems, and create customer experiences that are truly omnichannel.
Software strengths:
With any type of website, including static sites, WordPress sites, and even custom-built sites
Extremely user-friendly: The software is designed to be as simple and intuitive as possible, so it can easily get started
Offers a number of features that are perfect for small businesses, such as automatic order processing and built-in payment processing
Storyblok
Storyblok enables you to arrange your content for a global audience. It gives website developers all the flexibility they need to create trustworthy and quick websites while helping non-technical content creators to change content independently of the developer.
They offer a headless CMS that lets programmers and content producers deliver potent content experiences, one block at a time, on any digital platform. Using a visual editor and an adaptable workflow, developers construct configurable components that are separately maintained by content teams.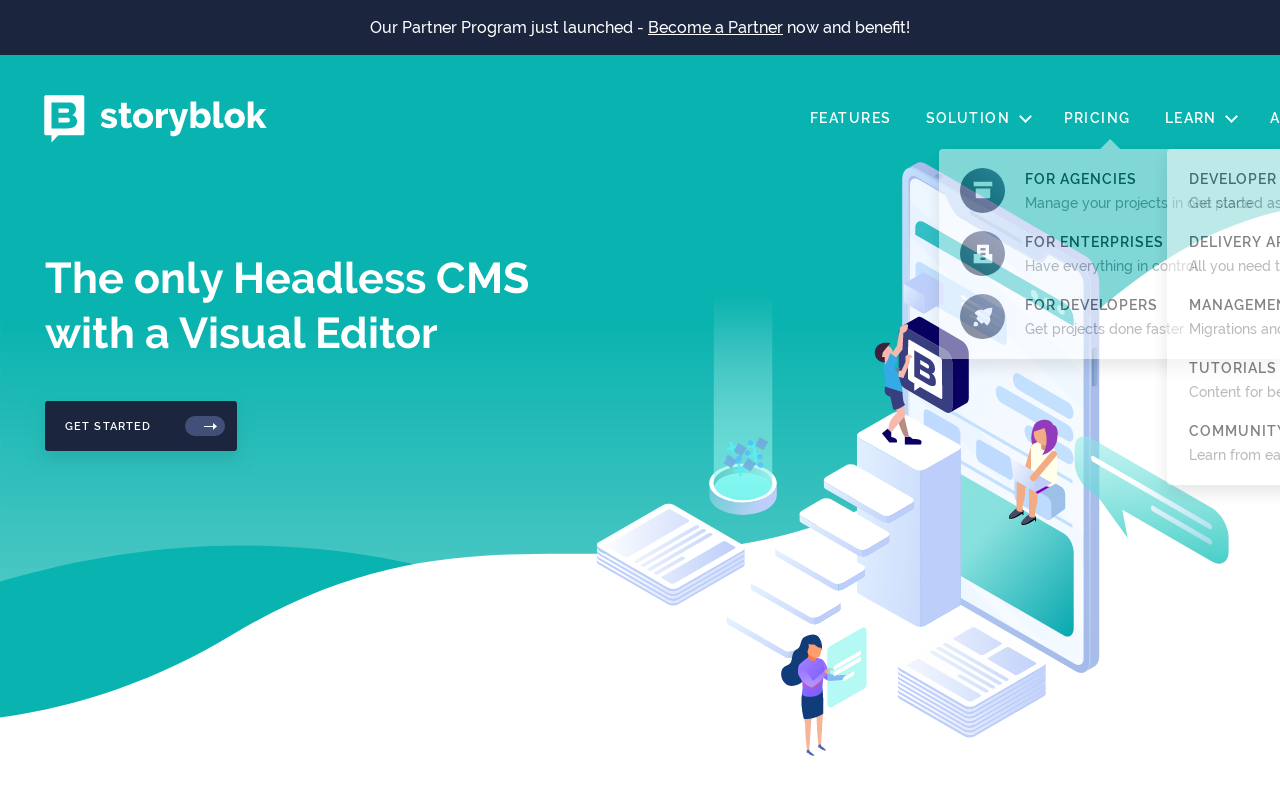 Software strengths:
Users can edit websites in real-time while they browse.
Components-based approach: Content blocks enable the developer to reuse those components elsewhere, replenishing them as necessary with fresh content.
Content Workflows: Storyblok facilitates you to specify several content workflow stages and publish only approval modifications.
Image Resizing: For quick websites and apps, Storyblok resizes, optimizes, and caches photos in a CDN.
Magento
Magento is a popular open-source eCommerce platform that offers businesses a flexible and scalable solution for online sales. One of the unique advantages of Magento is its headless architecture. 
This means that the frontend of the website can be changeable using any number of different technologies, while the backend remains powered by Magento. This allows businesses to create very custom and user-friendly front-ends without having to worry about the underlying complexity of the Magento system.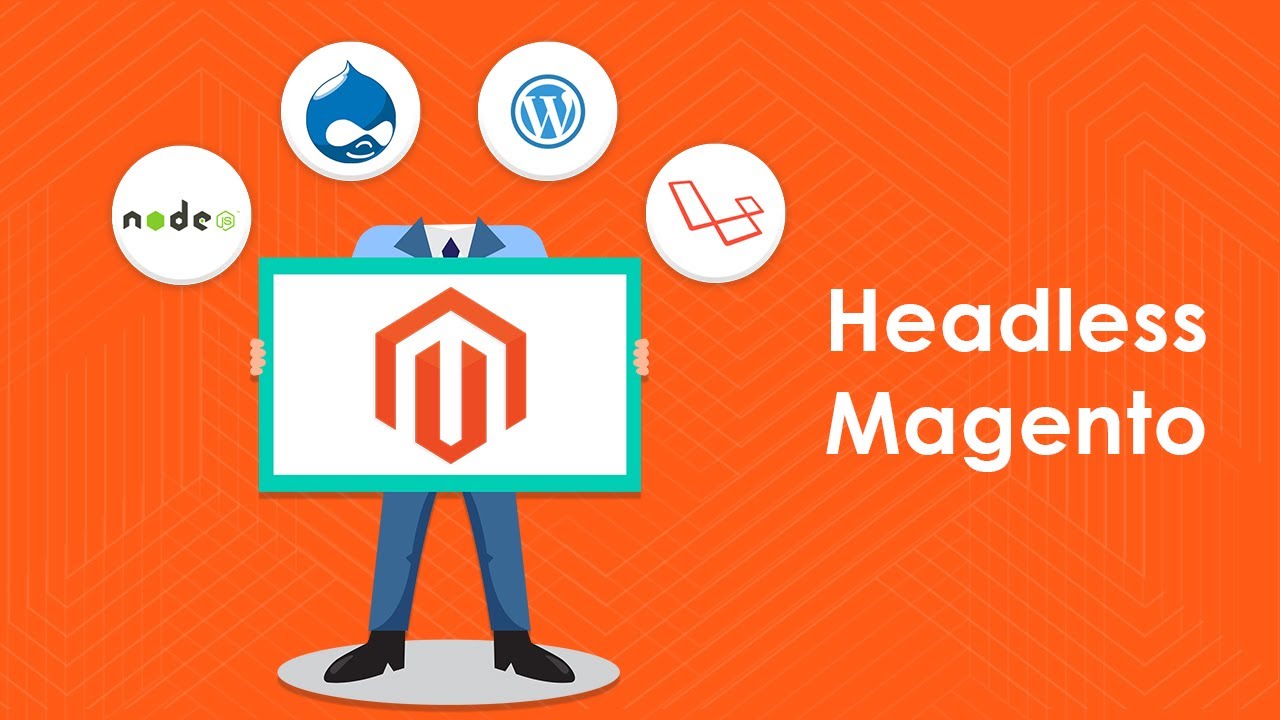 Software strengths:
An extremely powerful and versatile eCommerce platform that can be adjustable to fit the specific needs of any business
Magento's headless architecture makes it possible to integrate with a wide range of third-party systems and platforms, further expanding its functionality
Shopify Plus
Shopify Plus is a multi-channel eCommerce platform that enables scalability, increased levels of customization, and high-demand sales for large businesses, wholesalers, and enterprise-level eCommerce shops. Businesses can personalize their storefront, checkout page, and backend systems as well as construct several versions of their store for international eCommerce.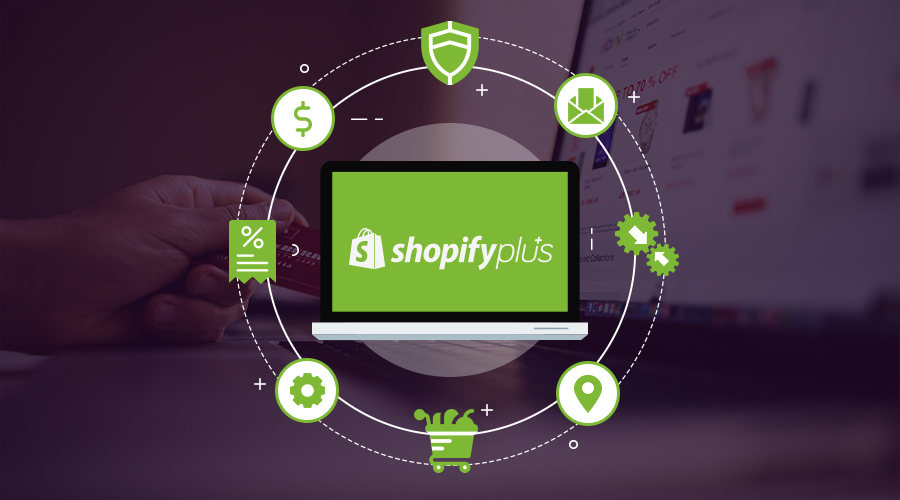 Software strengths:
Automate order, product, and customer management operations to increase efficiency and put in place a variety of triggered actions to drive growth.
With Shopify Plus, you can create specific storefronts for personalizing international eCommerce with various languages and currencies.
Integrate Shopify Pay with more than 20 sales channels and more than 100 payment processors, including social, mobile, and one-field checkout.
Organizations can provide businesses with a B2B channel that acts as a self-service storefront for high-volume buyers using built-in features like Shopify Flow and Launchpad.
BigCommerce
With the help of our Channels Toolkit, BigCommerce has made it simpler for developers to build unique headless solutions (as well as for merchants to find and implement them). The BigCommerce control panel enables retailers to locate and manage headless storefronts, cutting down on the technical list and reducing developer resources.
BigCommerce integrates with WordPress, Bloomreach, and Deity and enables merchants to deliver API-driven experiences through any CMS, DXP, application, device, or custom frontend while BigCommerce runs the commerce engine.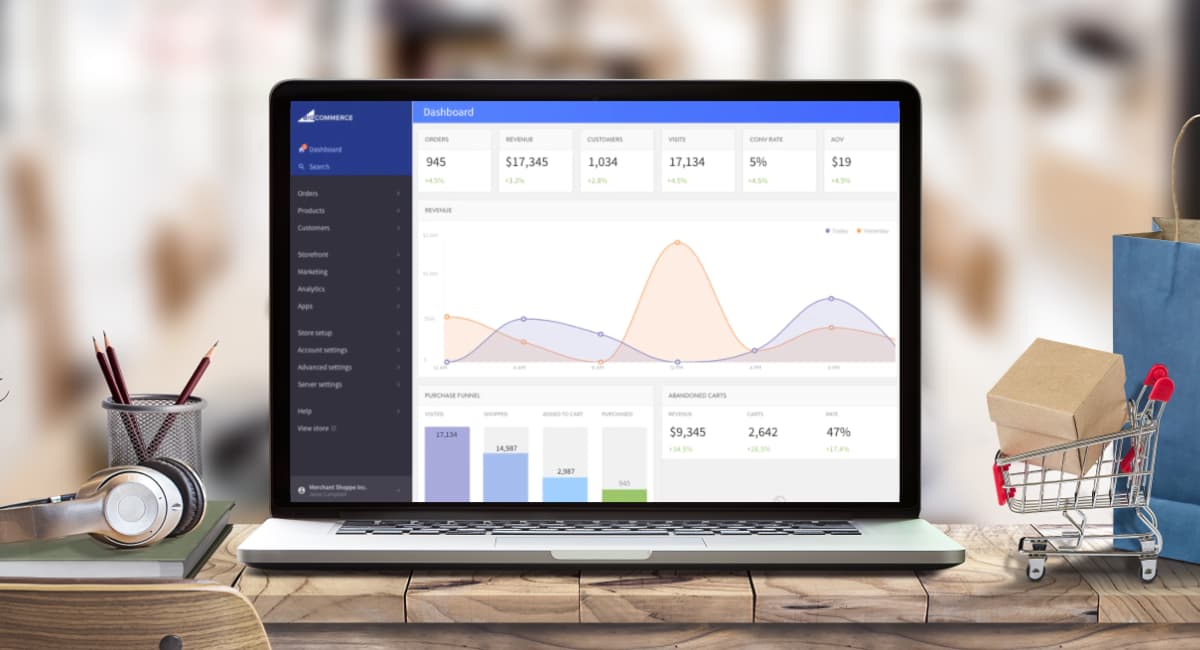 Software strengths:
To help retailers integrate their current systems and launch more quickly, BigCommerce also offers enterprise launch packages and data migration services.
Through our Channels Toolkit, BigCommerce makes it even simpler to find, evaluate, and onboard headless solutions directly from the Channel Manager.
All-In-One eCommerce Solution
An all-in-one eCommerce solution is a headless eCommerce platform software that provides everything you need to sell online, from website design and hosting to shopping cart functionality and order fulfillment. All-in-one platforms are ideal for businesses that want to launch an online store quickly and efficiently, without the hassle of piecing together different software solutions.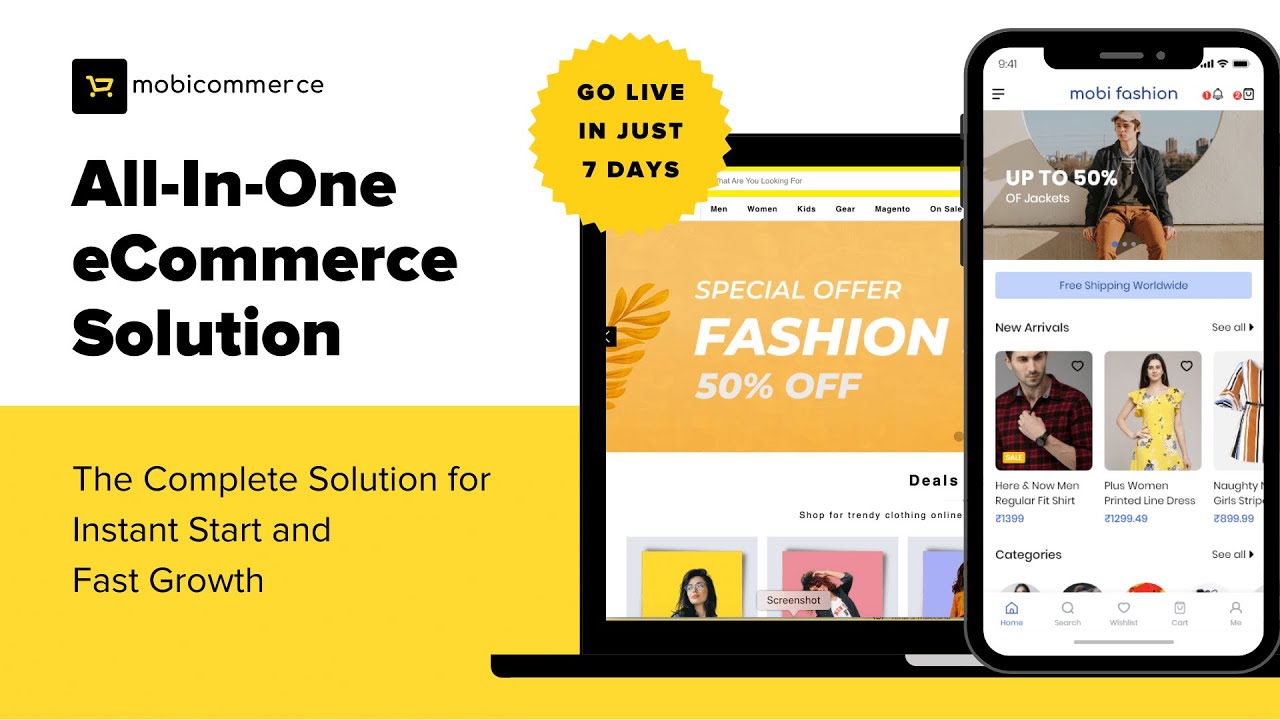 Software strengths:
High level of customization
Come with built-in SEO tools and marketing features, so you can start driving traffic to your store right away
For instant start and fast growth
Extensive Go-Live Support l On Demand Customization | Launch in a Week | Try before you buy
Pepperi
Pepperi – B2B Sales Platform is for consumer products brands and wholesale distributors.
To constantly handle all facets of your omnichannel B2B sales, Pepperi delivers a robust commerce platform. The platform's unique combination of Sales Force Automation, B2B eCommerce, retail execution, and route accounting / DSD into an integrated mobile solution that runs natively on all devices empowers you to sell more, better, and faster.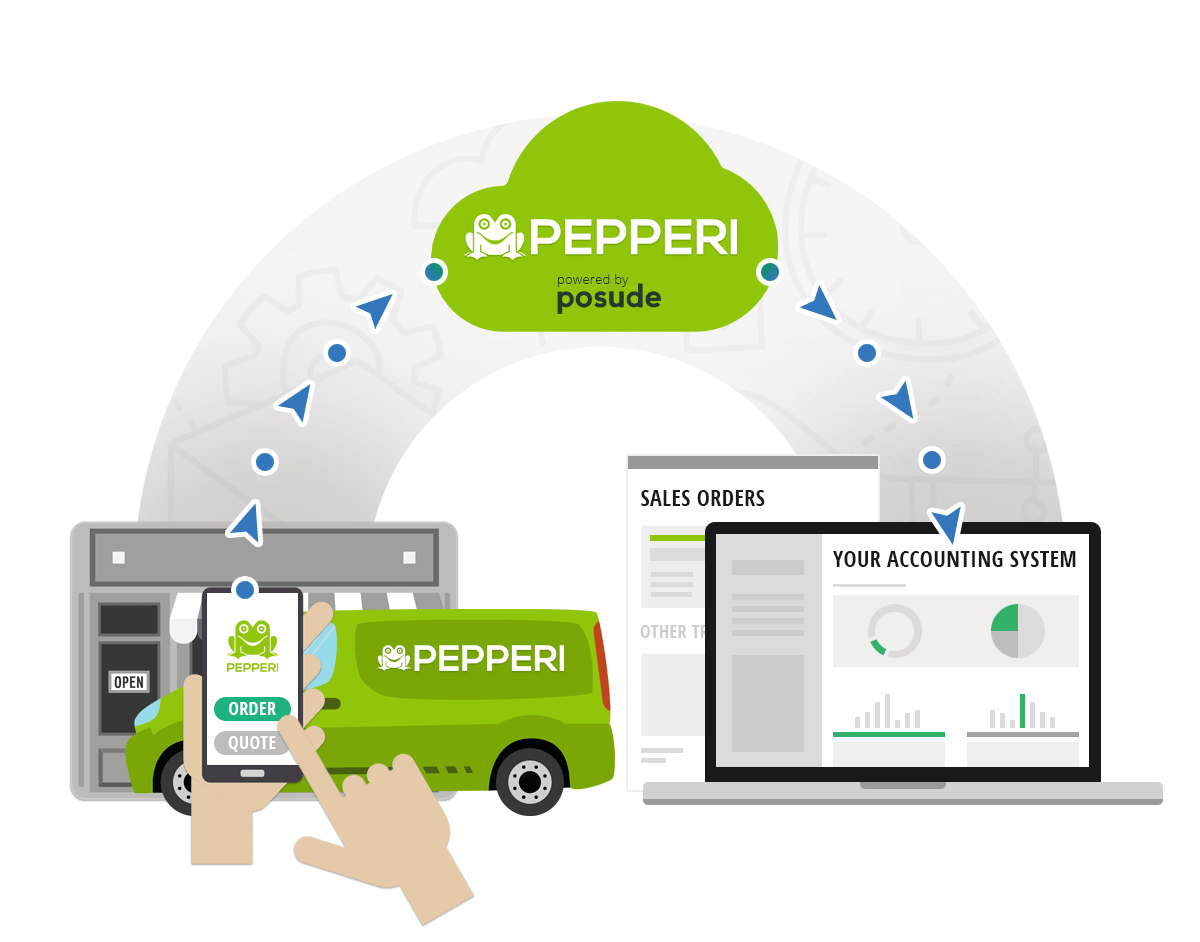 Software strengths:
Full offline functionality for the sales platform.
Includes weekly reports, an instant messaging feature, a sales dashboard, and reminders.
Multiple, editable versions of the catalog with offline product attachments.
Includes flexible navigation, intelligent image management, and product "hints".
You can take orders through the Order Center, specify order procedures, personalize orders with variants, and monitor inventory, sales figures, and sales history.
To conclude,
If you are looking for headless eCommerce software that can power your online store, we recommend checking out our top 10 picks. All of these platforms have key features that will allow you to manage and grow your business. Plus, they are all reliable by reliable customer service teams who can help you work quickly and easily. Don't know where to start? Contact us today for more information or a free consultation. We would be happy to help!